Update on Ordinary Americans' Diplomatic Efforts to Avert WW3
US Citizen-Diplomats Promote Amity and Cooperation; Anglo-American (NATO-Israel) Promote Death, Decay, Destruction and War – Start Taking Power Away From Elites – Become a "Virus" In American Life – Vladimir Putin Knows Who Created ISIS™ – Turkey is Given a Warning (ISIS™ Attack) to Not Reproach Russia – Sea Power Dedicates Itself to Commerce (Mercantile) – Land Power Dedicates Itself to Organic Communities – Two Factions Inside Turkey Government – The World Is Now Passing Through a Very Critical Moment
Source: Russian Insider
Update on Ordinary Americans' Diplomatic Efforts to Avert WW3
A group of US citizen-diplomats reports on its members' ongoing efforts to build bridges and promote amity and cooperation over war and confrontation.
by Bob Spies (Center for Citizens Initiatives)
We meet with local government officials and representatives of local groups in the city of Simferopol, Crimea Originally appeared at Center for Citizen Initiatives
This is a very quick Russia trip update, written during a rare free moment. We're currently in Krasnodar–the third of the four locations included on our Russia trip.
Our 20 group members assembled in Moscow from various locations on June 16 and 17. Our stay in Moscow was relatively short, but we had time to meet with local journalists, visit a medical clinic, and visit the incredibly moving Gulag museum.
From Moscow we traveled to Crimea, where we spent time in Yalta, Simferopol, and Sebastopol. We enjoyed the Crimean peninsula's incredible beauty and learned about some of the events that have made it a major part of western history. But our primary reason for being in Crimea, as has been the case everywhere on our trip, was to learn what the people there think. Very few Americans have been to Crimea recently–most of what we know about it is based on media reports from reporters who aren't actually there. The picture painted by the real people we met was very different than the one we know via our mainstream media. We'll have much more to say about this after we get home and have a chance to put together our notes, photos, and videos.
From Crimea we flew to Krasnodar where we are currently. Here we've met with business representatives and community groups, as well as seeing some of the highlights of this rapidly growing city. We've done some joint brainstorming with groups with which we've met as to how we can work together in the future to build bridges between our citizens and communities to help move away from the dangerous state of confrontation that currently exists.
Tonight we leave for St. Petersburg. As has been the case for most of our trip-to-date, our schedule there will be pretty intense. So it's likely there won't be much time for further updates until a week from now when the trip is over. However, once we're home, we plan to draw from our collection of observations, experiences, photos, and videos to bring you as much of what we've learned here as we possibly can.
In the meantime, please visit the June 2016 Trip and World News and Analysis sections of our website to see the latest articles posted there, some by current trip members.
________
Source: Katehon
Putin's conversation with Erdogan: stabilization against the background of the threat of terrorism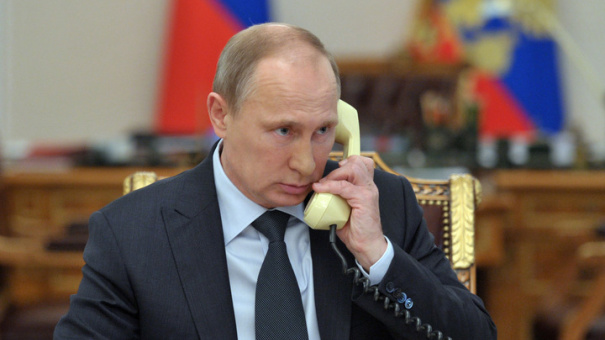 June 29, 2016
Turkey
On June 29th, the first phone conversation between Vladimir Putin and Recep Tayyip Erdogan took place after the incident with the downed Russian Su-24. This was made possible thanks to Ankara's fulfilling of a number of conditions put forward by Moscow. Both leaders agreed to a organize a meeting in the near future.
Hide Putin's firm stance
After the incident in the sky over Syria, Russia cut all contacts with Ankara and introduced a number of restrictive measures in the economic sphere. As a result, the Turkish economy started loosing billions. Russia has put three conditions for the resumption of dialogue: Erdogan's public apology, compensation for damages, and an investigation into the crime.
Hide The duality of the Turkish elites
Some experts suggest that the downing of the Russian Su-24 could be part of a conspiracy of the pro-American elites against President Recep Tayyip Erdogan. According to some reports, this was done without his knowledge with the aim to destabilize Russian-Turkish relations and to provoke another conflict in the region.
Hide Information war
A number of other factors also points to a deep rift within the Turkish elite. On June 28th, the Prime Minister Binali Yildirim said that Turkey is ready to pay compensation for the downed aircraft. However, within a few hours the world's media began to replicate the information that Ankara would not do this. Later the same evening it was announced that Turkey was ready to make the payment, if the request is sent from the Russian side. It is obvious that the Western networks of influence are doing their best to prevent a settlement between Russia and Turkey.
Hide Act of terrorism
Just before the scheduled conversation, one of the bloodiest terrorist attacks in recent memory took place in Constantinople airport. 35 people were killed, and 147 were injured. Turkish officials suspect ISIS, which Russia is fighting in Syria, organized the bombings. Some experts believe that this is some kind of message from US-Israeli intelligence – a "warning" to Erdogan about the consequences of rapprochement with Russia.
Putin Tells Everyone Exactly Who Created ISIS 
The Daily Traditionalist: Matt Johnson on Alexander Dugin 
TWP Mid-Atlantic Chapter Meeting – Dr. Matthew Raphael Johnson
The Superiority of Monarchy
Alexandr Dugin / "To American friends: common struggle" 
"American Liberalism Must be Destroyed" – Alexander Dugin at Texas A&M University, 
1068 Total Views
2 Views Today
Please follow and like us: