MH370 Official Investigation Report: Useless Piece of Documentation
While reading the 495 page Malaysia FINAL REPORT, AD researchers believe they have found their SMOKING GUN or Achilles Heel. On pages 94 and 95 in section 1.6.10 the truth is contradicted:
1.6.10 Boeing Patent on Remote Control Take-over of Aircraft
There have been speculations that MH370 could have been taken over control remotely in order to foil a hijack attempt. Some of these speculations have mentioned a US patent that Boeing filed for in February 2003 and received (US 7,142,971 B2) in November 2006 for a system that, once activated, would remove all controls from pilots and automatically fly and land the aircraft at a predetermined location. According to the patent, existing preventative measures such as bullet-proof doors and the carriage of air marshals on board may have vulnerabilities. The flight crew could decide to open a lockable bullet-proof cockpit door [refer to Section 1.6.8, para. 4)] and air marshals, if used, might be over-powered. In light of the potential that unauthorised persons might be able to access the flight controls of an aircraft, the inventors conceived of a technique to avoid this risk by removing any form of human decision process that may be influenced by the circumstances of the situation, including threats or violence on-board. The 'uninterruptible' autopilot envisioned by the patent could be activated, either by pilots, on-board sensors or remotely via radio or satellite links by the airline or government agencies if there were attempts to forcibly gain control of the cockpit. This system once activated would disallow pilot inputs and prevent anyone on-board from interrupting the automatic take-over. Thus, the personnel on-board could not be forced into carrying out the demands of any unauthorised person(s).
To make it fully independent, the system described in the patent would have its own power supply, inaccessible in-flight, so that it could not be disengaged by tripping circuit breakers accessible on-board the aircraft. The aircraft would remain in automatic mode until after landing when ground crew working in conjunction with authorised personnel would be called to disengage the system. Boeing has confirmed that it has not implemented the patented system or any other technology to remotely pilot a commercial aircraft and is not aware of any Boeing commercial aircraft that has incorporated such technology. The technology was never installed on an aircraft. [this is a contradiction] It should also be noted that the aircraft 9M-MRO was delivered in May 2002 to MAS before the patent was issued in 2006. The aircraft was under the control of MAS for the entire time after delivery except for a short duration at Pudong, Shanghai Airport, China in August 2012, when it underwent wing tip repair by Boeing [refer to Section 1.6.4, para. 2)]. Even then the repair was under the oversight of MAS engineers. Aircraft modification installation data do not indicate that any systems like that described in the patent were installed on the aircraft post delivery and during in-service. Airworthiness protocols require that all modifications are approved for installation and a record kept of each modification incorporated. There is no reason to believe any systems like that described in the patent either were or could have been incorporated without the knowledge of MAS. From the foregoing, there is no evidence to support the belief that control of the aircraft 9M-MRO (operating as MH370) could have been or was taken over remotely as the technology was not implemented on commercial aircraft.
http://mh370.mot.gov.my/MH370SafetyInvestigationReport.pdf
Read portion 1.6.10 on pages 94 and 95. In this portion Malaysia states that no BUAPs were installed in civilian airliners, however, this statement contradicts Boeing's statement of 3 March 2007 that Boeing did indeed have the BUAP (Boeing Uninterruptible Auto Pilot) operational as of 3 March 2007 and "by 2 to 3 years from now" every airliner manufactured would be equipped with this technology.
The air "disaster" of MH370 occurred 7 years and 5 days after Boeing's statement. Boeing insiders were quoted as saying the new anti-hijack kit could be fitted to airliners all over the world, including those in the UK, within the next three years. The following news article demonstrates this fact:
https://www.standard.co.uk/news/new-autopilot-will-make-another-911-impossible-7239651.html
FLIGHT CONTROL: Boeing's 'Uninterruptible Autopilot System', Drones & Remote Hijacking
AD researchers were extremely pleased to learn of this information on this as the DVD DocuDrama script will be done by week's end and a boutique theater movie is one possibility along with a Film Festival entry as a Documentary is another.
Official Report on MH370 Disappearance Inconclusive – Special Guests Field McConnell & David Hawkins

________
Source: Coast to Coast
MH370 Report Suggests 'Unlawful Interference' Caused Disappearance
July 30, 2018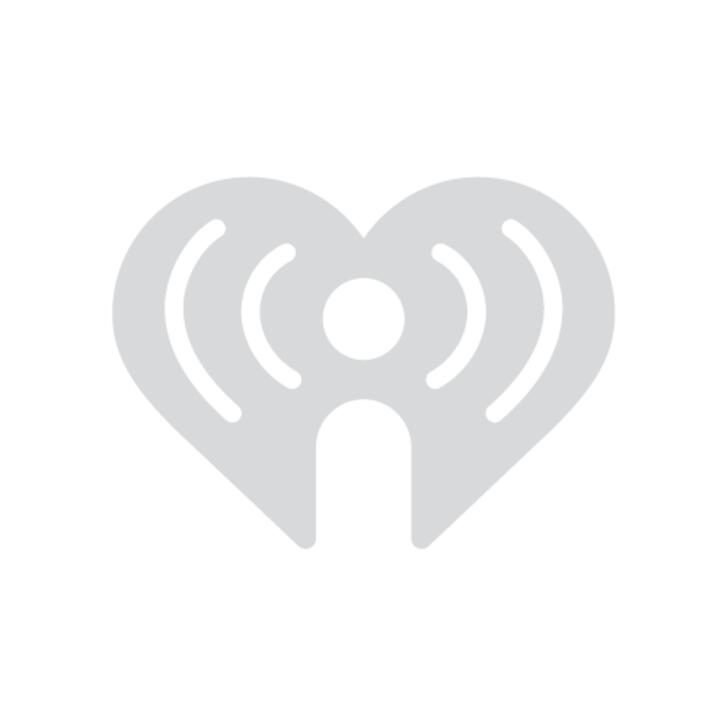 The Malaysian government has issued a new report on infamous flight MH370 which seems to answer some questions about the case, yet the ultimate cause of the incident remains a maddening mystery. Generating the most headlines from the comprehensive study is that investigators largely absolved both the pilot and co-pilot of any wrongdoing. Although they concede that there's still a slight possibility that one of the men could have been responsible, a multifaceted look at their lives and actions prior to the flight left the strong impression that they were not behind the disappearance of the airliner.
However, the report also indicated that the plane's deviation from its flight path could not have been done via autopilot and had to be performed manually by someone aboard the plane. The investigation found this was also the case with the airliner's communication system as well. Since the study was able to conclude that the plane's disappearance was not due to mechanical failure or dangerous cargo causing a fire, authorities were left one worrisome source for the strange event.
Speaking at a press conference on Monday, the lead investigator lamented that, "no matter what we do," the team behind the study cannot rule out "unlawful interference" by some kind of third party. In fact, that appears to be the most likely scenario, since it accounts for all of the factors laid out in the report. Yet no one is quite sure who the perpetrator may have been, especially since, unlike other airline disasters, this particular case saw no terrorist groups declare that they were responsible for the tragedy.
As one can imagine, the report has been met with consternation from the families of those aboard MH370 who yearn to know what became of their loved ones who went missing. Many accused the Malaysian government of bungling the investigation from the start and expressed dismay that the report is likely to be the final official word about the case because all searches for the lost airliner have ceased. And so unless an independent group can locate MH370 or some new insights about the incident come to light, the world will be left to wonder about the weird event for quite some time.
Please go to Coast to Coast to read the entire article.
________
#MH370#BITOD#BUAP#BHUAP#ATI#FreescaleSemiconductor#Rothschild#MH17@POTUS@realDonaldTrump @GenDunford @thejointstaff @GeneralJohnK @USMC@MAS@MatthiasChang @fieldmcc pic.twitter.com/EQUDSA6UNQ

— Abel Danger Global (@Telford_Russian) July 30, 2018
Did someone put pressure on Malaysia to "stop short or else"?#Malaysia FINAL REPORTS Leave Out KNOWN Details – from #AbelDanger Connected #Watergate To #PedoGate At AV8, Predicted #MH17 Destruction and Assassination Attempt on #AF1; QF16s Blocked Ithttps://t.co/a8iNJ41bu4

— Abel Danger Global (@Telford_Russian) July 30, 2018
________
What is this sitting out in the middle of a desolate part of China?
7/27~IS *THIS* THE MISSING MALAYSIAN AIRLINER(?)MYSTERIOUS FIND IN NW CHINA(!)

More from Cloud Centric (C2) Crime Scene Investigation:
Malaysia FINAL REPORTS Leave Out KNOWN Details
News update:
Missing Malaysia flight MH370: Aviation chief quits over failings
958 Total Views
2 Views Today
Please follow and like us: