Kelly 88: Wilbur's Greeks In Stand Down Treason, Serco's Demon Clinton Rapes, Cheney's Ad Hoc Missile Bridge
General John F. Kelly
White House Chief of Staff
Washington, D.C. 20528
Open letter from the Cloud Centric Crime Scene Investigators of Abel Danger
September 14, 2017
Dear General Kelly:
Please accept Brief 88 from Field McConnell – United States Marine and Global Operations Director of Abel Danger (AD) – on Wilbur Ross whose Greek Life associates in Kappa Beta Phi are apparently engaged in ongoing treason where those who should be standing up for the Republic are being blackmailed or bribed into standing down.
Google "Bill Clinton rape"

McConnell believes that Ross's associates at N M Rothschild and Sons Limited have been using Serco's Demon face recognition software to extort silence or consent from Greek Life witnesses to or participants in rapes staged by aides to Bill Clinton (Phi Beta Kappa Georgetown University 1968) to the stand down of Marine Security Guards prior to attacks on American embassies, consulates and other official government offices around the world.
McConnell believes that Serco forced Lynne Cheney (Phi Beta Kappa Colorado College 1962) to use the Presidential Emergency Operations Center (PEOC) to stand down the federal bridge certification authority and allow an ad-hoc missile attack on the Pentagon's U.S. Navy Command Center on 9/11.
McConnell believes that Ross's Greek Life associates in New York have been using Serco's blackmail services since 1929 when Radio Corporation of America set up RCA Services Ltd. (now Serco) to serve the cinema industry in the United Kingdom and the members of Kappa Beta Phi began to secure the consent of Phi Beta Kappa to the stand down of U.S. defenses against the 'supranational sovereignty of an intellectual elite and world bankers'.
McConnell is ready to extend this brief in a face-to-face meeting at a time and place of your choosing.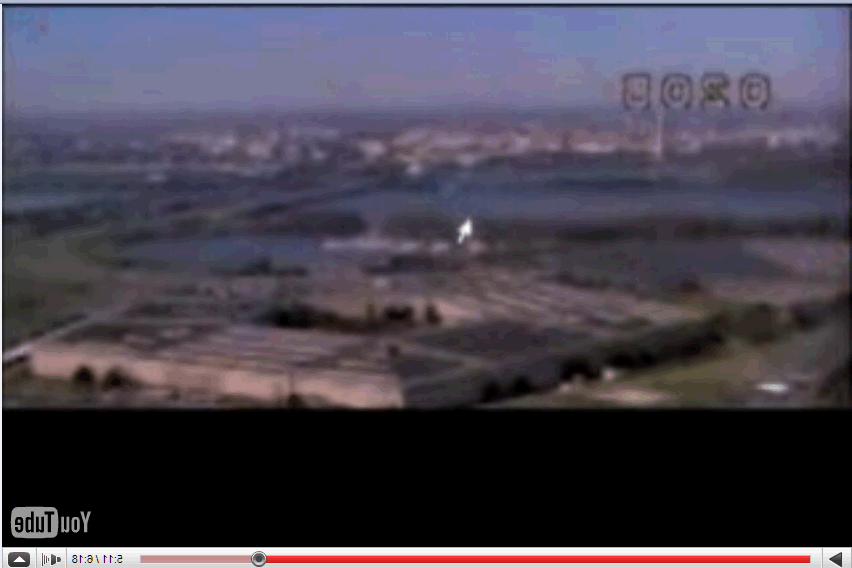 They're Bigger Assholes Than You Ever Thought | Wall Street Secret Society Infiltrated

SERCO GROUP PLC: List of Subsidiaries AND Shareholders! (Mobile Playback Version)

Yours sincerely,
Field McConnell
USMC 0116513
P O Box 39
Plum City WI 54761
+001-715-307-8222
"Digital Fires Instructor Serco – Camp Pendleton, CA Uses information derived from all military disciplines (e.g., aviation, ground combat, command and control, combat service support, intelligence, and opposing forces) to determine changes in enemy capabilities, vulnerabilities, and probable courses of action."
"A Marine Security Guard (MSG), also known as a Marine Embassy Guard, is a member of the Marine Corps Embassy Security Group[3][4](formerly Marine Security Guard Battalion), a battalion-sized organization of U.S. Marines whose detachments provide security at American embassies, American consulates and other official United States Government offices such as the United States Mission to NATO in Brussels, Belgium. The Marine Security Guard was designated MOS 8151, this has changed to MOS 8156."
"It's her being in the White House hidey hole and exerting authority when she has none. The easy comparison is replacing Lynne Cheney with Tipper Gore and see how the RW Buzzsaw would go after that. And surely, if she was issuing orders and acting in some official capacity without having an actual title, she is impersonating a government official and should be investigated. Mrs. Cheney may be qualified for a government position, but currently doesn't hold one, thus shouldn't be accorded any different treatment than the wife of any other government official. If she wants to play National Security Advisor, let her face Congressional approval. Methinks there could be an opening in the near future."
"From Clarke's book, p 17:
"Cressey told me that Fenzel was looking for me. I picked up the open line to the Presidential Emergency Operations Center, only to find that once again it was a dial tone. When I punched the PEOC button, the person answering the line grunted and passed the phone to Major Fenzel. "Who is the asshole answering the phone for you, Mike?" I asked."
"That would be the Vice President, Dick."
And, from p. 18:
"It's fine," Major Fenzel whispered, "but I can't hear the crisis conference because Mrs. Cheney keeps turning down the volume on you so she can hear CNN … and the Vice President keeps hanging up the open line to you." Mrs. Cheney was more than just a family member who had to be protected. Like her husband, she was a right-wing ideologue and she was offering her advice and opinions in the bunker."
"Serco was founded in 1929 as RCA Services Limited, a United Kingdom division of the Radio Corporation of America and initially provided services to the cinema industry.[4] Following the takeover of RCA by General Electric in late 1985, RCA Services Limited was bought out by its local management. It changed its name to Serco in 1987 and has been a London Stock Exchange listed company since 1988.[4]"
"The Presidential Emergency Operations Center (PEOC) is a bunker-like structure that lies underground, beneath the East Wingof the White House and serves as a secure shelter and communications center for the President of the United States and other protectees in case of an emergency."
"18 U.S. Code § 2382 – Misprision of treason Whoever, owing allegiance to the United States and having knowledge of the commission of any treason against them, conceals and does not, as soon as may be, disclose and make known the same to the President or to some judge of the United States, or to the governor or to some judge or justice of a particular State, is guilty of misprision of treason and shall be fined under this title or imprisoned not more than seven years, or both. (June 25, 1948, ch. 645, 62 Stat. 807; Pub. L. 103–322, title XXXIII, § 330016(1)(H), Sept. 13, 1994, 108 Stat. 2147.)"
"Trump's Commerce Secretary Pick Led a Secret Wall Street Fraternity
At an annual dinner, Wilbur Ross's frat buddies dressed in drag and made sexist, racist, and homophobic jokes.
by HANNAH LEVINTOVA DEC. 1, 2016 7:45 PM
On Wednesday, Donald Trump announced that he'd tapped billionaire investor Wilbur Ross to be his commerce secretary. Ross is known as the "king of bankruptcy," a moniker he earned thanks to his longtime business of buying troubled companies for cheap, often in manufacturing industries like steel or coal, and then restructuring them to turn a profit. "Wilbur Ross is a champion of American manufacturing and knows how to help companies succeed," Trump said in a statement announcing his nomination of Ross.
But Trump neglected to mention one of Ross' other credentials: He's connected to some of the world's most powerful investors and businessman via a secret Wall Street fraternity called Kappa Beta Phi.
In January 2012, New York Times reporter Kevin Roose snuck into the society's annual black-tie induction ceremony, which was led by Ross, who at the time was the fraternity's "Grand Swipe." The fraternity, Roose wrote in his 2014 book, Young Money, was founded at the beginning of the Great Depression, and since then the induction ceremony had been subject to the utmost secrecy. The group's mantra, according to Roose, is "What happens at the St. Regis stays at the St. Regis."
It's not hard to see why. At the 2012 event, Roose witnessed outlandish behavior by Ross and other financial tycoons that demonstrated vulgarity, greed, and a Wall Street callousness toward the nonwealthy masses. Some attendees made homophobic, racist, and sexist jabs about the likes of Hillary Clinton and former Rep. Barney Frank of Massachusetts. Others joked about the financial crisis. One even wore a Confederate flag hat. And when Roose was outed as a reporter partway through the night, Ross himself took Roose into the St. Regis hotel's lobby and tried to convince him not to print the story by offering himself up as an "anytime" source for Roose's future reporting."
"The Phi Beta Kappa Society (ΦΒΚ) – the oldest honor society for the liberal arts and sciences in the United States – is widely recognized and considered as the nation's most prestigious honor society.[1] Phi Beta Kappa aims to promote and advocate excellence in the liberal arts and sciences and to induct the most outstanding students of arts and sciences at American colleges and universities.[1] Founded at The College of William and Mary on December 5, 1776, as the first collegiate Greek-letter fraternity, it was among the earliest collegiate fraternal societies and remains the oldest existing American academic honor society.[2] Phi Beta Kappa (ΦΒΚ) stands for Φιλοσοφία Βίου Κυβερνήτης or in Latin letters Philosophia Biou Kybernētēs, which means "Love of learning is the guide of life" or "Philosophy is the governor of one's life.""
Bill Clinton: Georgetown University (1968)
Lynne Cheney: Colorado College (1962)
"St. Regis Hotels & Resorts
From Wikipedia, the free encyclopedia
St. Regis Hotels & Resorts is a luxury hotel chain that is part of the Starwood hotel group, which is now owned by Marriott International.[1]
The hotel chain traces its roots back to 1904, when John Jacob Astor IV opened the St. Regis Hotel in New York City. Starwood acquired the hotel in 1999. Within several years, they were opening other hotels using the St. Regis name.[2]
Locations[edit]
As of 2017, there are approximately sixty St. Regis-branded hotels around the world, including the following locations:[3]
Kauai, Hawaii in Princeville
Macau
Maldives at Vommuli
New York City
San Francisco
Toronto – existing Trump Hotel to be renamed
Washington, D.C.
Aspen
Zhuhai – under construction
Bora Bora
Bali
Mumbai
The St. Regis Bal Harbour, Florida
Kuala Lumpur"

"Group Starwood Hotels Group, owner of some of the world's most prestigious hotels, has appointed Serco as preferred bidder for a £7m contract to provide a range of support services to the Sheraton Grand in Edinburgh, the Westin in Dublin and the 5 star Turnberry [Trump] resort on Scotland's west coast. The contract, which has a 5 year term, is an extension to services already provided to other hotels in the Starwood Group and includes buildings maintenance and security, engineering support and help desk services."
"Please find below the key company advisors to Serco:
Auditors
Principal Bankers
Investment Bankers
N M Rothschild & Sons Limited
New Court
St Swithin's Lane
London
EC4N 8AL
Tel: +44 20 7280 5000
Fax: +44 20 7929 1643
www.rothschild.com"

"The National Crime Squad co-ordinated arrests of suspected paedophiles across 19 separate countries on 28 November using information supplied by Demon Internet.
The Internet service provider was approached by the National Crime Squad and agreed to allow officers to access its servers. This led to the recovery of data showing the activity of nearly 1,500 newsgroups during a two-week period.
From this data, officers established that almost 10,000 Internet Protocol (IP) addresses had accessed more than 30 of the Web sites carrying paedophilia. For operational reasons this number was whittled down to just over 400 addresses of those specifically distributing paedophiliac images.
The information was then distributed via Interpol to the countries identified with the suspects, and evidence packs on each of the targets were distributed to the relevant police forces
Detective Superintendent Peter Spindler, leading the investigation for the National Crime Squad, said: "With the assistance of Demon Internet and the support and guidance of the National High-Tech Crime Unit, we are able to show that those accessing these newsgroups did so regularly and with purpose.
"We also learnt, not surprisingly, that those abusing the Internet have learnt from recent police successes how best to protect their true identities," he added.
The National Crime Squad and Serco, its IT partner, have developed facial mapping software that they hope to use to identify the abused children featured on the paedophiliac sites."
"Serco Processes 2 Millionth Patent Application for U.S. Patent and Trademark Office March 19, 2013 RESTON, VIRGINIA – March 18, 2013 – Serco Inc., a leading provider of professional, technology, and management services to the federal government, announced today that their Pre-Grant Publication (PGPubs) Classification Services team recently processed their 2 millionth patent application for the U.S. Patent & Trademark Office (USPTO). Each application was also processed within the contractually required 28-day window."
"NPL contract with Serco extended
It has been agreed to extend Serco's existing contract to operate the National Physical Laboratory (NPL) on behalf of the UK's Department for Business Innovation and Skills (BIS) for a period of up to 12 months from 1 April 2014.
Last year, the Government announced its intention to look at alternative structures for the operation, investment and ownership of NPL. This extension, made under the existing Government Owned, Contractor Operated (GOCO) model, will aid the selection of a new partnership from a shortlist led by four UK universities (University of Edinburgh; University of Southampton; University of Strathclyde; and University of Surrey) and support the transition to the new arrangement.
Brian Bowsher, NPL's Managing Director, said: "This extension will greatly aid with the transition to NPL's new status. We remain committed to growing our science, its impact and our third party work, and our association with Serco will ensure that this continues."
Ian Downie, Serco's Strategic Partnerships Director said: "We are pleased to be extending our partnership. Over the coming months, Serco will work closely with BIS, the National Measurement Office (NMO) and their new partner to ensure NPL continues to deliver world-class science output and is ready to seamlessly transfer into its new organisation."
"Serco said goodbye to the National Physical Laboratory (NPL) at the end of December 2014 after 19 years of extraordinary innovation and science that has seen the establishment build a world-leading reputation and deliver billions of pounds of benefit for the UK economy. During that period under Serco's management and leadership, NPL has delivered an extraordinary variety and breadth of accomplishments for the UK's economy and industry. Some of the key achievements during that time have been: -NPL's caesium fountain atomic clock is accurate to 1 second in 158 million years and NPL is playing a key role in introducing rigour to high frequency trading in the City through NPLTime."
"Logistics
Serco provides the full spectrum of logistics capabilities required, from the unit level to the enterprise level. Our solutions are cost effective, yielding the exact outcomes sought by the Department of Defense (DoD) and other customers.
To aid DoD, Serco delivers mission readiness to the warfighter through comprehensive and cost effective supply chain management and Integrated Logistics Services (ILS). Our processes, protocols, and procedures yield efficiencies, effectiveness, and savings that improve warfighter readiness at a lower cost.
Our Armed Forces face the immense challenge of maintaining and sustaining critical legacy weapons systems while deploying technologically advanced systems at the same time, both in the face of constrained budgets.
Serco bridges the supportability gap by providing affordable logistics solutions inclusive of subject matter experts, capable of wringing the last ounce of readiness from each logistics dollar.
Our portfolio of logistics capabilities is expansive including integrated supply chain management, weapons systems integrated logistics, logistics business systems improvement, DoD logistics knowledge management, logistics strategic planning, and third party logistics (3PL) support.
We have perfected integrated supply chain management to include establishing demand based inventories, procurement, inventory/material management, and asset distribution and transportation. We manage assets today ranging from Hazardous Materials to state-of-the-art medical equipment to repair parts for undersea surveillance."
"Super Serco bulldozes ahead
By Daily Mail Reporter UPDATED: 00:00 BST, 2 September 2004
SERCO has come a long way since the 1960s when it ran the 'four-minute warning' system to alert the nation to a ballistic missile attack…. Michael Morris, at broker Arbuthnot, says they are 'a play on UK government spend' which is rising fast. Read more: http://www.thisismoney.co.uk/money/news/article-1506060/Super-Serco-bulldozes-ahead.html#ixzz4rZS630pB Follow us: @MailOnline on Twitter | DailyMail on Facebook"
"The NPL Internet Time Service Peter Stacey NPL Time & Frequency User Club meeting
15 April 2005
.. Most widely used method for time synchronisation across the internet • Originally developed by Prof. David Mills at University of Delaware • Defined formally in an internet standard, RFC 1305 • Based on exchange of single time-stamped packets between client and server • Uses UTC as the reference time scale"
"Published: 8 Jan 2015 Serco said goodbye to the National Physical Laboratory (NPL) at the end of December 2014 after 19 years of extraordinary innovation and science that has seen the establishment build a world-leading reputation and deliver billions of pounds of benefit for the UK economy. During that period under Serco's management and leadership, NPL has delivered an extraordinary variety and breadth of accomplishments for the UK's economy and industry. Some of the key achievements during that time have been: -… It has been estimated that work carried out by the Centre of Carbon Measurement at NPL will save eight million tonnes of carbon emissions reductions (2% of UK footprint) and over half a billion pounds in economic benefit over the next decade. … NPL's caesium fountain atomic clock is accurate to 1 second in 158 million years and NPL is playing a key role in introducing rigour to high frequency trading in the City through NPLTime."
"SERCO: 'The biggest company you've never heard of'
JULY 7, 2013 BY 21WIRE
21st Century Wire says…
As politicians asset-strip the public's portfolio of properties, infrastructure and services, one multinational corporation has grown as a result – and its scope and reach may shock many people who have not been paying attention.
All around the globe, our governments are busy outsourcing public-sector services like health, education, police, prisons, money delivery and military – to the esteemed private sector. It's sold to the public as a solution to avoiding higher taxes, while retaining better services. But it's simply an accountancy shell game, where the government kicks the can down the road by spreading the bill to the taxpayer over a longer period of time, in order to avoid any large upfront payments – all the while, allowing a private corporation to extend its influence over society. This, by definition, is fascism.
They are called SERCO, and they run countries…
The Biggest Company You've Never Heard Of

As well as thanking God for his success, CEO Chris Hyman is a Pentecostal Christian who has released a gospel album in America and fasts every Tuesday. Coincidentally he was in the World Trade Centre on 9/11 on the 47th floor addressing shareholders."
1212 Total Views
1 Views Today
Please follow and like us: