Kelly 74 – The List Of Wilbur Bilderberg, Serco Friend Or Clinton Foe, Demon Bridge To Maddie McCann
General John F. Kelly
White House Chief of Staff
Washington, D.C. 20528
Open letter from the Cloud Centric Crime Scene Investigators of Abel Danger
August 30, 2017
Dear General Kelly:
Please accept Brief 74 from Field McConnell – United States Marine and Global Operations Director of Abel Danger (AD) – on the list of people allegedly presented by former N M Rothschild agent Wilbur Ross to Bilderberg meetings for identification as friends of Serco to be advanced financially or politically, or, as foes of Hillary Clinton to be killed or blackmailed by UK MOD agents' apparent use of Serco Demon face-recognition software to inject images of entrapped pedophiles into the federal bridge certification authority network.
McConnell believes that United States Secretary of Commerce Wilbur Ross presented his list for delegates at the 2017 Bilderberg to vote on the fate of José Barroso whom Serco can advance financially as the current non-executive chairman of a major Serco shareholder, Goldman Sachs International, or can blackmail with Demon software connecting the former 11th President of the European Commission to the abduction of four-year-old Madeleine McCann from the Ocean Club Resort, Praia da Luz, Portugal, on Thursday 3rd May 2007.
McConnell believes that Ross has reminded Bilderberg delegates including General McMaster and José Barroso that Serco injected Zulu timing signals into the federal bridge to support "the first live-broadcast mass snuff film in human history" on 9/11 and operated a Demon blackmail ring from a server used by pedophile associates of Hillary Clinton in the basement of her family home in Chappaqua, New York.
You are quoted as telling White House staff that you expect them to "put country first, the president second, and their own needs and priorities last" and that you have warned them "Even if it may seem innocuous to pass along some bit of classified information to someone without a clearance it's a crime."
McConnell believes that he and his Marine Corps colleagues will need witness protection if they are to reveal classified information showing how the UK MOD appears to have been using the List of Wilbur Bilderberg to advance friends or shareholders in Serco or identify targets for blackmail by images from Serco's Demon face recognition software in the custody of pedophile insiders of the Clinton Foundation.
LIST OF ADRIAN MESSENGER Trailer
https://www.youtube.com/watch?v=yc63KNjNHYA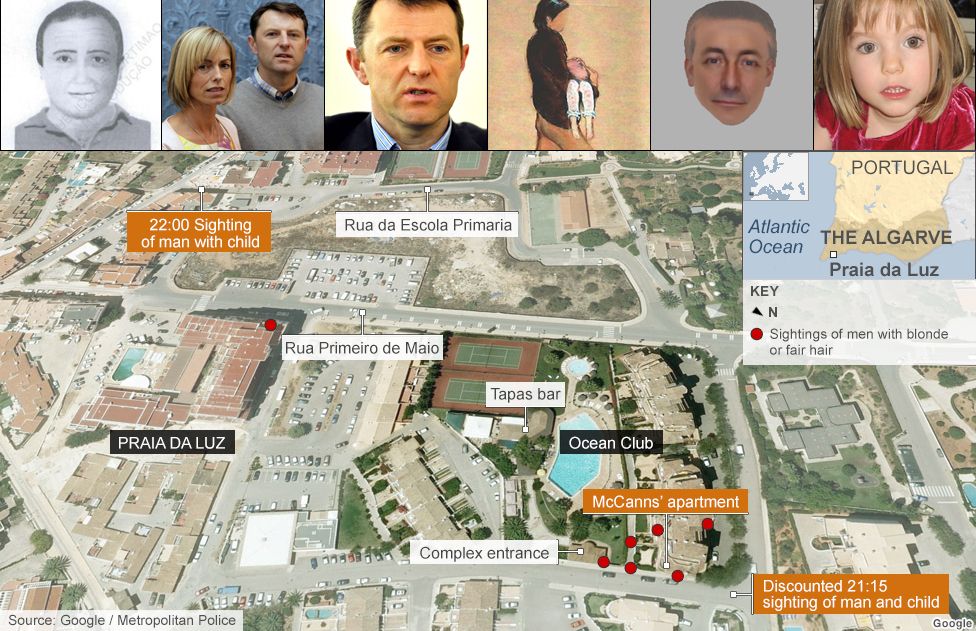 Wilbur Ross and General McMaster attended 2017 Bilderberg with José Barroso
SERCO GROUP PLC: List of Subsidiaries AND Shareholders! (Mobile Playback Version)

Yours sincerely,
Field McConnell
USMC 0116513
P O Box 39
Plum City WI 54761
+001-715-307-8222
"Wilbur Louis Ross Jr. (born November 28, 1937) is an American investor and government official who is the current United States Secretary of Commerce. On November 30, 2016, President-elect Donald Trump announced that he would nominate Ross to be United States Secretary of Commerce.[2][3] On February 27, 2017, the Senate confirmed Ross as United States Secretary of Commerce by a margin of 72-27.[4] He was sworn into office on February 28, 2017.
Before he was appointed as Secretary of Commerce, Ross was a banker known for restructuring failed companies in industries such as steel, coal, telecommunications, foreign investment and textiles. He specializes in leveraged buyouts and distressed businesses. In February 2017, Forbesmagazine reported that Ross has a net worth of $2.5 billion.[1] He is often called the "King of Bankruptcy" because of his experience in buying bankrupt companies, primarily in the manufacturing and steel industries, and later selling them for a large profit after operations improve.[5]
Rothschild Investments[edit]
In the late 1970s, Ross began his 24 year career at the New York City office of N M Rothschild & Sons, where he ran the bankruptcy-restructuring advisory practice.[6][8]
Representation of investors in casinos owned by Donald Trump[edit]
In the 1980s, Donald Trump was in financial trouble because of his casinos in Atlantic City. His three casinos in Atlantic City were under foreclosure threat from lenders. Ross, who was then the Senior Managing Director of Rothschild Inc., represented investors in the casino. Along with Carl Icahn, Ross convinced bondholders to strike a deal with Trump that allowed Trump to keep control of the casinos.[8][9]"
"Friday, 02 June 2017
Top Trump Officials Attend Globalist Bilderberg Summit. Why?
Written by Alex Newman
Several top officials in the Trump administration are attending this year's secrecy-obsessed Bilderberg meeting, an annual globalist gathering of the world's self-appointed elites and a select group of their "useful idiots." The reason for their attendance was not immediately clear, nor was it clear whether President Trump had approved their visit. But the implications could be massive, and analysts say Trump should be on guard.
President Donald Trump and his administration are literally at the top of the Bilderberg discussion agenda for 2017, an official press release from the summit organizers shows. There to help formulate the president's "Progress Report," as the Bilderberg statement describes it, are at least a few of Trump's top officials — all of whom have longstanding links to the establishment swamp. But with the would-be global rulers of humanity sneaking around behind closed doors and heavily armed guards, this time in Chantilly, Virginia, for the four-day conference that began Thursday, little reliable information is likely to emerge publicly in the immediate future.
Among the senior Trump officials attending the June 1 – 4, 2017 Bilderberg summit are H.R. McMaster (shown), Trump's national security advisor, according to an official list of participants provided by Bilderberg organizers. Also attending are Trump's controversial Commerce Secretary Wilbur Ross. Nadia Schadlow, identified as "Deputy Assistant to the President, National Security Council," is also on the list.
A number of reputed advisors to Trump are also participating. Among them: homosexual activist and billionaire tech entrepreneur Peter Thiel, as well as Chris Liddell, identified on the official list of attendees as "Assistant to the President and Director of Strategic Initiatives." Notorious globalist Henry "New World Order" Kissinger, a fanatical advocate of depopulation who recently met Trump at the White House, is listed, too. There may be other attendees whose names were kept off the list.
Kissinger, a "fanatical advocate of depopulation".
Alex Newman, a foreign correspondent for The New American, is normally based in Europe. Follow him on Twitter @ALEXNEWMAN_JOU or on Facebook. He can be reached at anewman@thenewamerican.com."
"José Manuel Durão Barroso(IPA: [ʒuˈzɛ mɐˈnu̯ɛl duˈɾɐ̃u̯ bɐˈʁozu]; born 23 March 1956) is a Portuguese politician who is the current non-executive chairman at Goldman Sachs International.[1] Previously he was the 11th President of the European Commission (2004–14) and the 115th Prime Minister of Portugal (2002–2004)."
"SATURDAY, FEBRUARY 20, 2010
Madeleine McCann held on private orders of José Manuel Durão Barroso
Madeleine McCann is being held captive on the personal and private orders of José Manuel Durão Barroso.
A seemingly decisive breakthrough in the case of Madeleine McCann was made in September 2008 with new revelations published by the English investigative reporter, Christopher Story. Following the receipt of several death-threats, in particular one at lunchtime on Thursday 18th September 2008, Story released details and named names.
Behind the abduction of four-year-old Madeleine McCann from the Ocean Club Resort, Praia da Luz, Portugal, on Thursday 3rd May 2007, was a shadowy German organisation called the Deutsche Verteidigungs Dienst (DVD) and the Portuguese politician José Manuel Durão Barroso, the 12th President of the European Commission.
According to Christopher Story, the DVD, based at Dachau, near Munich, has been extensively involved in paedophile child abduction operations for many years, both in Europe and abroad. Selected children are kidnapped, degraded for perverse purposes, filmed and murdered in the production of snuff movies for the international child pornography trade. Senior politicians in several countries are clients and agents of the DVD.
It was reported on Thursday 7th August 2008 that the Metropolitan Police (London) confirmed in an email that Madeleine McCann was abducted on the orders of a paedophile organisation based in Belgium and controlled by the DVD for the European Commission. The DVD's procedure is that an adult client is sent three photographs of children and chooses one of them. The selected victim is then abducted to meet the client's sexual requirements. After a photographer had taken pictures of various children at the Ocean Club Resort, Praia da Luz, three pictures were given to José Manuel Durão Barroso. He chose Madeleine McCann, an English girl from Rothley in Leicestershire.
José Manuel Durao Barroso (54) was born in Lisbon on the 23rd March 1956. He is married to Margarida Sousa Uva. The couple have three children: Luís, Guilherme and Francisco. Barroso was in office as the 117th Prime Minister of Portugal from the 6th April 2002 to the 17th July 2004. He actively supported the war in Iraq and provided the venue for talks between US President George Bush Jnr and UK Prime Minister Tony Blair in the Portuguese Azores on the eve of the conflict.The current position is that the DVD is refusing to release Madeleine McCann in order to protect Barroso and certain others among its well-known agents and clients.
One of the DVD's bases in Germany is located to the right of the railway line that runs through Unterweilbach, Prittlbach and Hebertshausen into Dachau. It is adjacent to the Hebertshausen Bahnhof in an empty area ending in a very steep bank, against which 8,000 Soviet prisoners of war were shot dead in cold blood during the Second World War. Set into the bank is an odd-looking building with a security gate approached by a path. Beyond this gated entrance is a doorway. Inside the doorway, investigators have photographed evidence of recently used black magic paraphernalia.
The Deutsche Verteidigungs Dienst (DVD), is the secretive pan-German Nazi Strategic Continuum. Over the years, German DVD agents have included President George Bush Snr, The Right Honourable Sir Edward Heath KG MBE (President of The Oxford Union 1938; British Prime Minister 1970-74) and Baron Jenkins of Hillhead (Roy Harris Jenkins, British Chancellor of the Exchequer 1967-1970; British Home Secretary 1974-1976; The Sixth President of the European Commission 1977-1981; Chancellor of the University of Oxford 1987-2003).
Current DVD assets are understood to include the Obama White House, Tony Blair, the British Prime Minister from 1977-2007, Sir John Scarlett KCMG OBE, head of the British Secret Intelligence Service, MI6 GO-2 (London) from May 2004 until November 2009, and several of the senior people at the US Office of Naval Intelligence (Washington).
It is said that many of the high-status British agents of the German DVD were recruited by the Hugh Trevor-Roper DVD cell at Oxford University.Trevor-Roper (Baron Dacre of Glanton) was a prominent English modern historian specialising in the Nazi period.
It has emerged recently that Trevor-Roper worked as a double agent for the German Abwehr. He was active at the International Military Tribunal at Nuremburg (1945-1949) providing obfuscation and false histories to enable the covert escape of senior Nazi operatives and scientists, including Adolph Hitler, from Germany in the immediate aftermath of the Second World War. The escaping Nazis were secreted into the American military-industrial complex or into American controlled locations in South America and Antarctica.
The Trevor-Roper DVD cell at Oxford is also said to have recruited, or manufactured leverage upon, several American Rhodes Scholars at Oxford University, including President Bill Clinton and David Evan Kendall. Clinton was a Rhodes Scholar at University College, Oxford, in 1968, at the time when Trevor-Roper was Regius Professor of History. Kendall was Clinton's personal lawyer during the Lewinsky scandal and subsequent Senate impeachment trial in 1998. He was a Rhodes Scholar at Worcester College, Oxford, in 1966.
Exploiting his privileged position as a director of The Times newspaper (London), Trevor-Roper was centrally involved in the DVD disinformation fiasco connected with the 'Hitler Diaries' hoax of 1983.
Tony Blair was at St John's College, Oxford, from 1974-1976. Later in life he became a close protégé of Roy Jenkins. MI6's John Scarlett was at Magdalene College, Oxford, from 1968-1971, and was awarded a first class degree in History.
Christopher Story's Global Analysis News Announcement dated 20.09.08 can be found here. In addition to the Madeleine McCann case, it covers several much larger issues to do with international political and financial corruption.
……………………………………….
Why Portugal is a haven for paedophiles – the disturbing backcloth to the Madeleine case
The Daily Mail (London) – 20.10.07″
"Support Services for Starwood Hotels Group Starwood Hotels Group, owner of some of the world's most prestigious hotels, has appointed Serco as preferred bidder for a £7m contract to provide a range of support services to the Sheraton Grand in Edinburgh, the Westin in Dublin and the 5 star Turnberry resort [Bilderberg 1998] on Scotland's west coast. The contract, which has a 5 year term, is an extension to services already provided to other hotels in the Starwood Group and includes buildings maintenance and security, engineering support and [WiFi] help desk services."

"Serco's Mentor-Protege Agreement with VETS, Inc. Approved by the Department of Homeland Security
August 11, 2010
RESTON, VIRGINIA – August 12, 2010 –  Serco Inc., a leading provider of professional, technology, and management services to the federal government, today announced that its Mentor-Protégé Agreement with Veterans Enterprise Technology Solutions, Inc. (VETS) has been approved by the Department of Homeland Security (DHS) Office of Small and Disadvantaged Business Utilization. Serco and VETS' commitment to a formal mentoring relationship will provide beneficial business development opportunities for both companies, and enhance the range of capabilities they can offer to DHS. VETS' is the fourth protégé in Serco's Mentor-Protégé Program with DHS. The other three include Base One Technologies, HeiTech Services Inc. and TSymmetry, Inc."
"Digital Fires Instructor Serco – Camp Pendleton, CA Uses information derived from all military disciplines (e.g., aviation, ground combat, command and control, combat service support, intelligence, and opposing forces) to determine changes in enemy capabilities, vulnerabilities, and probable courses of action."
"Base One Team wins Pentagon Renovation (PENREN) Cash Special Award for "program wide exceptional accomplishments"
"Base One Technologies, Inc. provides information technology engineering and technical services to clients in the United States and internationally. The company offers services in the areas of logistics engineering, project management, disaster recovery planning, information security, network architecture and design, application engineering, instructional design and training, enterprise database, distributed system integration, consulting, desktop support, and help desk aspects. It serves government, information technology, education, telecommunication, and mid-level markets, as well as banking, finance, and insurance clients. The company was founded in 1994 and is based in New Rochelle, New York."
"Identification Friend or Foe is an identification system designed for command and control. It enables military and civilian air traffic control interrogation systems to identify aircraft, vehicles or forces as friendly and to determine their bearing and range from the interrogator. Raytheon has more than 70 years of experience in IFF, Mode S, TCAS, FAA / Eurocontrol ATC solutions, and IFF/ATC interoperability issues. Raytheon has Installed and maintained IFF transponders and interrogators on more than 120 platforms around the world, offering a family of advanced Mark XII A, AIMS Certified IFF solutions for a multitude of military applications – in the air, on land, or at sea. In today's ever-changing global environment, it's more critical than ever to use a proven, secure question- and answer system that distinguishes platforms as friendly, enemy or neutral."
"Since I entered politics, I have chiefly had men's views confided to me privately. Some of the biggest men in the United States, in the field of commerce and manufacture, are afraid of something. They know that there is a power somewhere so organized, so subtle, so watchful, so interlocked, so complete, so pervasive, that they better not speak above their breath when they speak in condemnation of it." ― Woodrow Wilson, The New Freedom

"The National Crime Squad co-ordinated arrests of suspected paedophiles across 19 separate countries on 28 November using information supplied by Demon Internet.
The Internet service provider was approached by the National Crime Squad and agreed to allow officers to access its servers. This led to the recovery of data showing the activity of nearly 1,500 newsgroups during a two-week period.
From this data, officers established that almost 10,000 Internet Protocol (IP) addresses had accessed more than 30 of the Web sites carrying paedophilia. For operational reasons this number was whittled down to just over 400 addresses of those specifically distributing paedophiliac images.
The information was then distributed via Interpol to the countries identified with the suspects, and evidence packs on each of the targets were distributed to the relevant police forces
Detective Superintendent Peter Spindler, leading the investigation for the National Crime Squad, said: "With the assistance of Demon Internet and the support and guidance of the National High-Tech Crime Unit, we are able to show that those accessing these newsgroups did so regularly and with purpose.
"We also learnt, not surprisingly, that those abusing the Internet have learnt from recent police successes how best to protect their true identities," he added.
The National Crime Squad and Serco, its IT partner, have developed facial mapping software that they hope to use to identify the abused children featured on the paedophiliac sites."
"Group Starwood Hotels Group, owner of some of the world's most prestigious hotels, has appointed Serco as preferred bidder for a £7m contract to provide a range of support services to the Sheraton Grand in Edinburgh, the Westin in Dublin and the 5 star Turnberry resort on Scotland's west coast. The contract, which has a 5 year term, is an extension to services already provided to other hotels in the Starwood Group and includes buildings maintenance and security, engineering support and help desk services."
"Please find below the key company advisors to Serco:
Auditors
Principal Bankers
Investment Bankers
N M Rothschild & Sons Limited
New Court
St Swithin's Lane
London
EC4N 8AL
Tel: +44 20 7280 5000
Fax: +44 20 7929 1643
www.rothschild.com"
"SERCO: 'The biggest company you've never heard of'
JULY 7, 2013 BY 21WIRE
21st Century Wire says…
As politicians asset-strip the public's portfolio of properties, infrastructure and services, one multinational corporation has grown as a result – and its scope and reach may shock many people who have not been paying attention.
All around the globe, our governments are busy outsourcing public-sector services like health, education, police, prisons, money delivery and military – to the esteemed private sector. It's sold to the public as a solution to avoiding higher taxes, while retaining better services. But it's simply an accountancy shell game, where the government kicks the can down the road by spreading the bill to the taxpayer over a longer period of time, in order to avoid any large upfront payments – all the while, allowing a private corporation to extend its influence over society. This, by definition, is fascism.
They are called SERCO, and they run countries…
The Biggest Company You've Never Heard Of

As well as thanking God for his success, CEO Chris Hyman is a Pentecostal Christian who has released a gospel album in America and fasts every Tuesday. Coincidentally he was in the World Trade Centre on 9/11 on the 47th floor addressing shareholders."
"Published: 8 Jan 2015 Serco said goodbye to the National Physical Laboratory (NPL) at the end of December 2014 after 19 years of extraordinary innovation and science that has seen the establishment build a world-leading reputation and deliver billions of pounds of benefit for the UK economy. During that period under Serco's management and leadership, NPL has delivered an extraordinary variety and breadth of accomplishments for the UK's economy and industry. Some of the key achievements during that time have been: -… It has been estimated that work carried out by the Centre of Carbon Measurement at NPL will save eight million tonnes of carbon emissions reductions (2% of UK footprint) and over half a billion pounds in economic benefit over the next decade. … NPL's caesium fountain atomic clock is accurate to 1 second in 158 million years and NPL is playing a key role in introducing rigour to high frequency trading in the City through NPLTime."
"Interoperable Security and PKI Solutions Entrust is a recognized leader in public key infrastructure — commonly known as PKI — and information security solutions among defense and civilian government agencies and private sector organizations. Headquartered in Addison, Texas, Entrust provides interoperable PKI and non-PKI solutions to more than 1,700 customers around the world who have stringent security requirements and complex environments. Entrust technology also serves as the foundation for the vendor-neutral U.S. Federal Bridge Certificate Authority (FBCA), which enables digital certificate interoperability between various domains internal and external to the U.S. Federal government."
"VANCOUVER, B.C.–(BUSINESS WIRE)–June 29, 1995–MACDONALD, DETTWILER (TSE,VSE:MDA) MacDonald, Dettwiler and Associates, Ltd. announced that its data communications unit, The PSC Group, has reached an agreement with Northern Telecom Ltd. of Mississauga, Ont. Under the pact, PSC is providing certain services for a new Nortel security product called Entrust.
The PSC-Northern Telecom relationship is part of a new trend, called functional outsourcing, that is helping PSC to achieve rapid growth. Outsourcing allows independent consulting firms like PSC to provide training and other support for the customers of large multinational computer and communications companies.
Over the past two years, PSC has developed its first outsourcing relationship, with computer network equipment manufacturer Cisco Systems Inc. of San Jose, Calif. Under this relationship agreement, PSC has become a leading trainer for customers of Cisco around the world. Cisco itself is growing quickly. Its sales nearly doubled in 1994 to $1.2 billion (U.S.) and customer demand for training is very strong."
"Serco Processes 2 Millionth Patent Application for U.S. Patent and Trademark Office March 19, 2013 RESTON, VIRGINIA – March 18, 2013 – Serco Inc., a leading provider of professional, technology, and management services to the federal government, announced today that their Pre-Grant Publication (PGPubs) Classification Services team recently processed their 2 millionth patent application for the U.S. Patent & Trademark Office (USPTO). Each application was also processed within the contractually required 28-day window."
2320 Total Views
2 Views Today
Please follow and like us: