Kelly 73 – UK's Rothschild Friend Or Clinton Foe, Serco Demon Visas, Deutch Bridge To PENREN Bomb
General John F. Kelly
White House Chief of Staff
Washington, D.C. 20528
Open letter from the Cloud Centric Crime Scene Investigators of Abel Danger
August 29, 2017
Dear General Kelly:
Please accept Brief 73 from Field McConnell – United States Marine and Global Operations Director of Abel Danger (AD) – on the list of people allegedly presented by UK delegates to the 2017 Bilderberg meeting at Chantilly's Westfields Marriott hotel for identification as friends of N M Rothschild & Sons and advanced, or, as foes of Hillary Clinton to be killed in the 12 months to the next Bilderberg meeting.
McConnell believes that the list was presented to Bilderberg for voting by Sir Robert John Sawers, former Chief of the Secret Intelligence Service (MI6) from November 2009 to November 2014, who allegedly procured Serco's Demon face recognition software and visas to track the assassination team which killed Gareth Williams after the British spy had threatened to expose a pedophile blackmail ring operating from a server in the custody of Hillary Clinton in the basement of her family home in Chappaqua, New York.
McConnell believes that the UK MOD transferred its identification friend or foe (IFF) technologies to donors to the Clinton (Bilderberg 1991) Foundation in the late '90's and ordered former CIA director John Deutch (Bilderberg 1998) to infiltrate friendly Bin Laden sleeper cells into the Serco-mentored PENREN project, identified as a prime target to kill the enemies of Hillary Clinton on 9/11.
McConnell believes that Serco's investment banker N M Rothschild provided the funds needed by John Deutch to fund a joint mentor-protégé project on the federal bridge certification authority where Raytheon, Boeing and Lockheed Martin helped Red-team foes fly as Blue-team friends to deliver a rocket-boosted guided hard-target penetrator (US 6276277 B1) into the PENREN project and kill duty officer Captain Gerald DeConto and all his staff in the Pentagon's US Navy Command Center on 9/11.
You are quoted as telling White House staff that you expect them to "put country first, the president second, and their own needs and priorities last" and that you have warned them "Even if it may seem innocuous to pass along some bit of classified information to someone without a clearance it's a crime."
McConnell believes that he and his Marine Corps colleagues will need witness protection if they are to reveal classified information showing how the UK MOD or MI6 appears to have used Rothschild funds, Raytheon IFF systems and Serco's Demons to deliver the Bin Laden Group's bunker buster bombs to pre-selected targets in remove Hillary Clinton's foes in preparation for a possible coup d'état.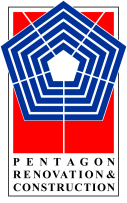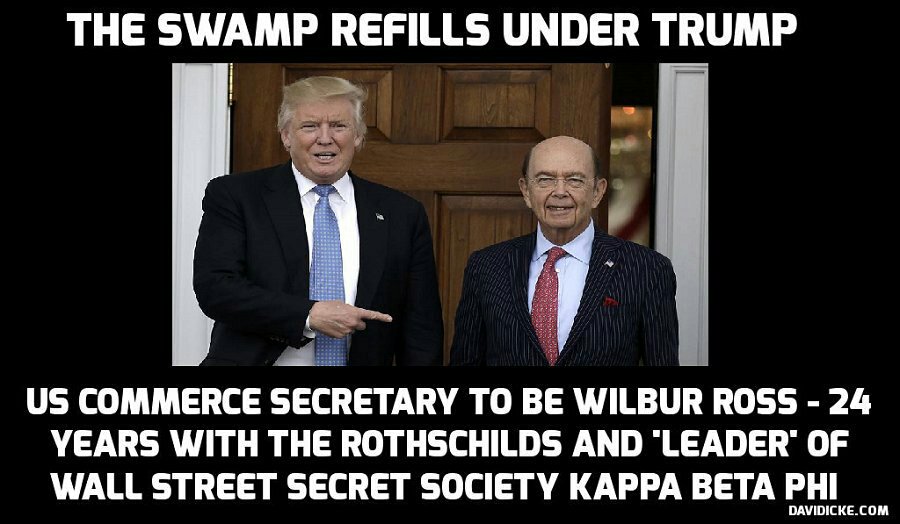 9/11 Alexander Haig Had Inside Knowledge Of The World Trade Center Bombing

Clips of nose popping through WTC

9/11 PLANES AS FAKE AS IRAQI WMD's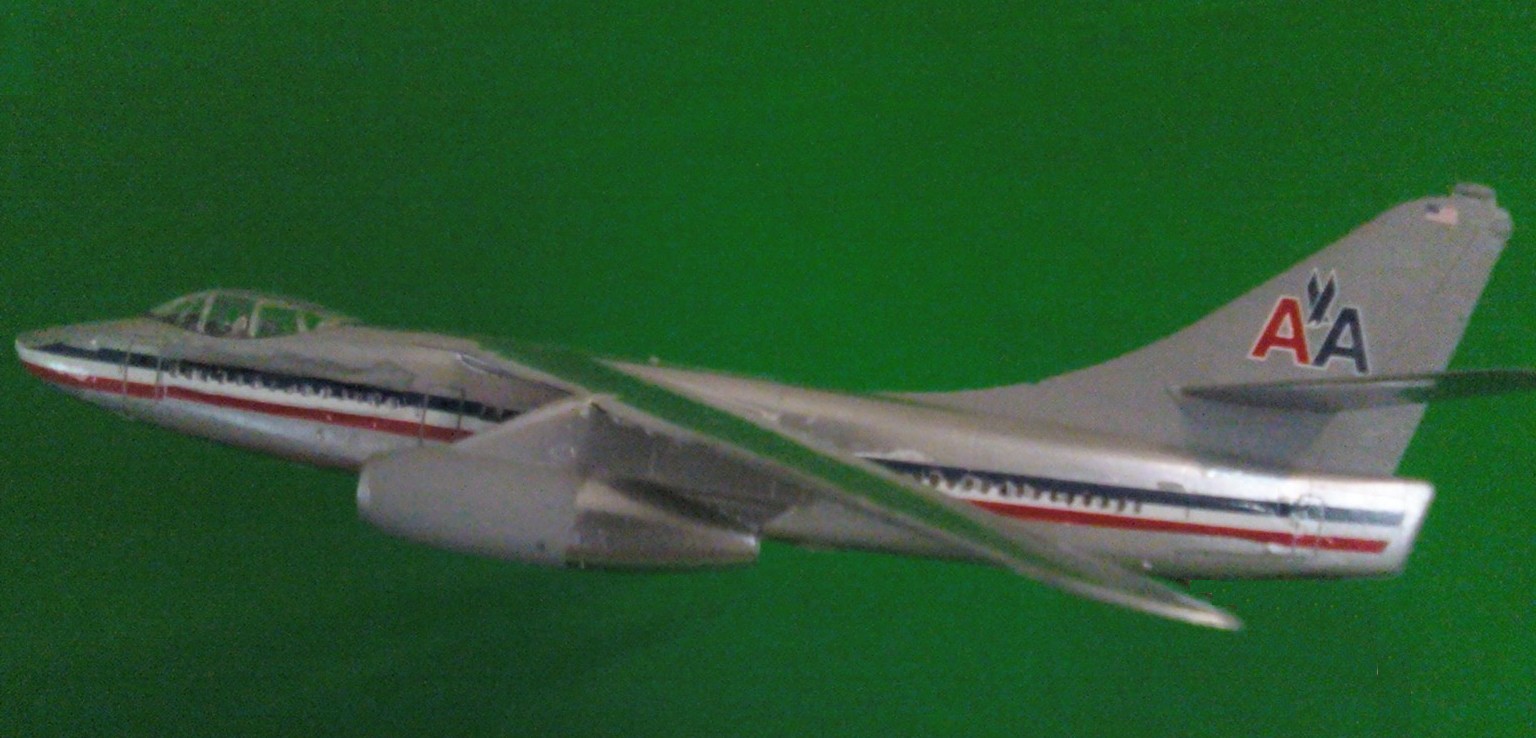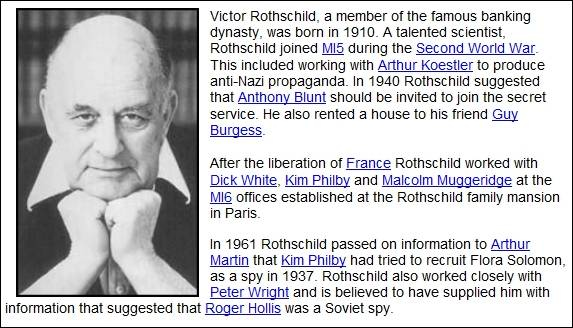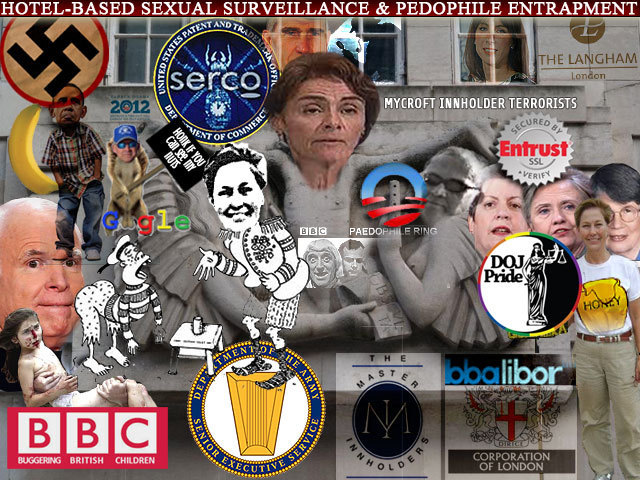 SERCO GROUP PLC: List of Subsidiaries AND Shareholders! (Mobile Playback Version)

Yours sincerely,
Field McConnell
USMC 0116513
P O Box 39
Plum City WI 54761
+001-715-307-8222
"Serco's Mentor-Protege Agreement with VETS, Inc. Approved by the Department of Homeland Security
August 11, 2010
RESTON, VIRGINIA – August 12, 2010 – Serco Inc., a leading provider of professional, technology, and management services to the federal government, today announced that its Mentor-Protégé Agreement with Veterans Enterprise Technology Solutions, Inc. (VETS) has been approved by the Department of Homeland Security (DHS) Office of Small and Disadvantaged Business Utilization. Serco and VETS' commitment to a formal mentoring relationship will provide beneficial business development opportunities for both companies, and enhance the range of capabilities they can offer to DHS. VETS' is the fourth protégé in Serco's Mentor-Protégé Program with DHS. The other three include Base One Technologies, HeiTech Services Inc. and TSymmetry, Inc."
"Digital Fires Instructor Serco – Camp Pendleton, CA Uses information derived from all military disciplines (e.g., aviation, ground combat, command and control, combat service support, intelligence, and opposing forces) to determine changes in enemy capabilities, vulnerabilities, and probable courses of action."
"Base One Team wins Pentagon Renovation (PENREN) Cash Special Award for "program wide exceptional accomplishments"
"Base One Technologies, Inc. provides information technology engineering and technical services to clients in the United States and internationally. The company offers services in the areas of logistics engineering, project management, disaster recovery planning, information security, network architecture and design, application engineering, instructional design and training, enterprise database, distributed system integration, consulting, desktop support, and help desk aspects. It serves government, information technology, education, telecommunication, and mid-level markets, as well as banking, finance, and insurance clients. The company was founded in 1994 and is based in New Rochelle, New York."

"Consulting Agreement: Raytheon
Name of Consultant: Dr. John Deutch
Date: 1 April 1998
Street Address: 51 Clifton Street
City: Bemont
State: MA
Zip Code: 02178
Raytheon Technical Contact(s)
Robert A. Skelly
You are hereby appointed a consultant to Raytheon Company, (Executive Offices, Lexington) (hereinafter called 'Raytheon') to assist Raytheon in its technical problems, subject to the following terms and conditions:
1. Terms of Agreement: The term of this agreement shall be from 1 April 1998 to 31 March 1999 subject to the right of termination as set forth below. You agree to provide, and Raytheon agrees to accept at least 12 days of service during the first 12 months of this agreement, together with such additional consulting services as may from time to time be requested in writing by Raytheon.
2. Statement of Work: (Use additional pages if necessary and attach.) Dr. Deutch will consult one day per month and will spend one-half day per month on preparatory work.
3. Payment: Raytheon agrees to pay you at the rate of $3,000 per day for each day worked. Fractional parts of a day shall be prorated on the basis of an eight (8) hour working day. In addition, Raytheon will pay an annual retainer of $18,000.00 and $10,000.00 annually for administrative support. Check applicable provision X To the extent authorized, travel expenses including transportation will be reimbursed at actual costs; provided that such expenses shall not exceed those allowed for employees of Raytheon. No travel expenses are authorized under this agreement.
"Identification Friend or Foe is an identification system designed for command and control. It enables military and civilian air traffic control interrogation systems to identify aircraft, vehicles or forces as friendly and to determine their bearing and range from the interrogator. Raytheon has more than 70 years of experience in IFF, Mode S, TCAS, FAA / Eurocontrol ATC solutions, and IFF/ATC interoperability issues. Raytheon has Installed and maintained IFF transponders and interrogators on more than 120 platforms around the world, offering a family of advanced Mark XII A, AIMS Certified IFF solutions for a multitude of military applications – in the air, on land, or at sea. In today's ever-changing global environment, it's more critical than ever to use a proven, secure question- and answer system that distinguishes platforms as friendly, enemy or neutral."
"Sir Robert John Sawers GCMG (born 26 July 1955) is a former British diplomat and senior civil servant. [For these UK diplomats there is no such thing as being a "civil servant." How could you claim to be a "civil servant" then work in secret?] He was Chief of the Secret Intelligence Service (MI6),[1] a position he held from November 2009 until November 2014.[2] He was previously the British Permanent Representative to the United Nations from August 2007 to November 2009.[3][4]"
"9/11 — An Inside Job, by Paul Andrew Mitchell,
B.A., M.S.,
Private Attorney General, 18 U.S.C. 1964
(3/18/2010)
There is a HUGE amount of evidence of an inside job on 9/11.
For example, our Executive Summary to the U.S. Coast Guard achieved positive identification of the Pentagon murder weapons:
An A-3 Skywarrior hit just after an AGM missile was fired from under its port wing, to soften an entrance hole for the fuselage. A key debris photo shows 2 planar fuselage sections, one of which has a telltale re-fueling line along its horizontal length.
Very few jet aircraft have rectangular fuselages; and, of those only one has an external re-fueling line. All photos of A-3s that we have seen do show this external re-fueling line on every A-3 we have examined.
That A-3 was reportedly modified at a private airfield in Loveland, Colorado, using different crews to do different retrofits, e.g. avionics, weapons, remote-control, transponder beacon, etc.
It had been purchased as part of a fleet of A-3s now owned by Raytheon, a major DOD contractor.
One USAF pilot I know told me that Captain Gerald F. DeConto was on the telephone to Gordon England, Secretary of the Navy, requesting authorization to engage the incoming, because the Pentagon's automatic fire control system had been fooled by a "friendly" transponder beacon.
http://www.arlingtoncemetery.net/gfdeconto.htm
As the highest ranking officer in the Naval Command Center, DeConto and his staff must have been tracking that incoming on their in-house radar systems, and realized that the incoming jet had a friendly transponder, because the fire control system had NOT activated itself.
While England kept Captain DeConto on the telephone, evidently stalling him, DeConto and his staff were killed by the missile warhead and subsequent impact of the A-3.
The Boeing 757 seen by many eyewitnesses was timed to fly over the Pentagon at precisely the moment of the A-3's impact. It landed at National, into the waiting arms of 94 ground crew who had infiltrated Dulles and National airports.
They were later deported for falsifying Social Security applications and violating immigration laws [as arranged by Serco's 'foreign faction' team in the National Visa Center since 1994]"
"Rocket-boosted guided hard target penetrator
US 6276277 B1 – ABSTRACT
A target-penetrating aerial bomb includes a penetrator of hard steel or similar material that contains an explosive charge. A rocket motor is formed as an annular chamber and surrounds the penetrator. The bomb includes a guidance and control unit that guides the bomb on a glide path after release from the delivery aircraft, and steers the bomb onto a dive line. Once the bomb is aligned on the dive line, the guidance and control unit fires the rocket booster to accelerate the bomb to the target. A fuse ignites the explosive after target penetration.
"Since I entered politics, I have chiefly had men's views confided to me privately. Some of the biggest men in the United States, in the field of commerce and manufacture, are afraid of something. They know that there is a power somewhere so organized, so subtle, so watchful, so interlocked, so complete, so pervasive, that they better not speak above their breath when they speak in condemnation of it." ― Woodrow Wilson, The New Freedom
"Investigators find Internet porn hits on ex-CIA director's home computer
TOM RAUM
Associated Press Writer
Published Thursday, February 03, 2000
WASHINGTON — Former CIA Director John Deutch stored some of the nation's most sensitive national security secrets on a home computer that also was used to access pornographic Internet sites and to routinely receive and send e-mail.
That's the conclusion of CIA investigators in a case that is generating alarm among congressional intelligence overseers and throughout the intelligence community.
CIA Director George Tenet, in a public hearing on Wednesday before the Senate Intelligence Committee and later in a private session with members, said there was no evidence that Deutch's unsecured home computer had been hacked into by foreign adversaries.
But neither was there any sure way to tell that it hadn't been, given that the technology exists for such intrusions, he said.
"There was enormously sensitive material on this computer, at the highest levels of classification," Tenet conceded at the public session."
"Dr. John M. Deutch, Ph.D., MIT serves as the Chairman of Scientific Advisory Board of Sun Catalytix Corporation. Dr. Deutch was a Member of Science Advisory Board of First Green Partners and was previously its Director. Dr. Deutch serves as Member of Advisory Board of Axiom Venture Partners, L.P. Dr. Deutch served as an Independent Director of Cheniere Energy, Inc. since December 15, 2006 until June 11, 2015. He has been a Director of NextLine Manufacturing Corp. since January 2014. He serves as a Director of Cummins Engine Company, Inc. He has been Director of Citigroup Finance Canada Inc. since 1996. Dr. Deutch serves as a Member of Strategic Advisory Board of NGP Energy Technology Partners. He served as a Director of Xometry Inc and Defense Group Inc., until August 15, 2016. He serves as a Member of Advisory Board of Albridge Solutions Inc., and Scent Detection Technologies, Ltd. Dr. Deutch served as a Director of Citicorp. since 1996. He served as a Director of Raytheon Company from 1998 to May 30, 2013. He served as Director of Schlumberger Ltd. since 1997. He served as Director of Citigroup, Inc. from 1996 to April 20, 2010. He served as Director of Cummins Inc., from 1997 to May 13, 2008 and Citigroup Inc. or predecessor from 1996 to April 20, 2010. He was a U.S. Deputy Secretary of Defense from 1994 to 1995 and also served as Undersecretary of Defense for Acquisition and Technology from 1993 to 1994. He also served as an Acting Assistant Secretary for Energy Technology. Dr. Deutch was an Under Secretary of U.S. Department of Energy from 1979 to 1980. He was a Director of Energy Research for the U.S.A. Department of Energy since 1978. He served as a Director of Ariad Pharmaceuticals Inc., Perkin-Elmer and CMS Energy Corp. He served as Member of the Advisory Board at Intelligent Medical Devices, Inc. He served as a Non-Executive Director of ZF Wind Power Antwerpen NV since July 12, 2009. He served as a Director of Citibank, N.A. from 1987 to 1993 and Citibank, National Association until July 2009. Dr. Deutch served as a Director of Central Intelligence Agency from 1995 to 1996. He has been an Institute Professor since 1990 at the Massachusetts Institute of Technology, where he has a 27-year career as a Professor and Administrator, Provost and Director of Science."

"The National Crime Squad co-ordinated arrests of suspected paedophiles across 19 separate countries on 28 November using information supplied by Demon Internet.
The Internet service provider was approached by the National Crime Squad and agreed to allow officers to access its servers. This led to the recovery of data showing the activity of nearly 1,500 newsgroups during a two-week period.
From this data, officers established that almost 10,000 Internet Protocol (IP) addresses had accessed more than 30 of the Web sites carrying paedophilia. For operational reasons this number was whittled down to just over 400 addresses of those specifically distributing paedophiliac images.
The information was then distributed via Interpol to the countries identified with the suspects, and evidence packs on each of the targets were distributed to the relevant police forces
Detective Superintendent Peter Spindler, leading the investigation for the National Crime Squad, said: "With the assistance of Demon Internet and the support and guidance of the National High-Tech Crime Unit, we are able to show that those accessing these newsgroups did so regularly and with purpose.
"We also learnt, not surprisingly, that those abusing the Internet have learnt from recent police successes how best to protect their true identities," he added.
The National Crime Squad and Serco, its IT partner, have developed facial mapping software that they hope to use to identify the abused children featured on the paedophiliac sites."
"Group Starwood Hotels Group, owner of some of the world's most prestigious hotels, has appointed Serco as preferred bidder for a £7m contract to provide a range of support services to the Sheraton Grand in Edinburgh, the Westin in Dublin and the 5 star Turnberry resort on Scotland's west coast. The contract, which has a 5 year term, is an extension to services already provided to other hotels in the Starwood Group and includes buildings maintenance and security, engineering support and help desk services."
"Please find below the key company advisors to Serco:
Auditors
Principal Bankers
Investment Bankers
N M Rothschild & Sons Limited
New Court
St Swithin's Lane
London
EC4N 8AL
Tel: +44 20 7280 5000
Fax: +44 20 7929 1643
www.rothschild.com"
"SERCO: 'The biggest company you've never heard of'
JULY 7, 2013 BY 21WIRE
21st Century Wire says…
As politicians asset-strip the public's portfolio of properties, infrastructure and services, one multinational corporation has grown as a result – and its scope and reach may shock many people who have not been paying attention.
All around the globe, our governments are busy outsourcing public-sector services like health, education, police, prisons, money delivery and military – to the esteemed private sector. It's sold to the public as a solution to avoiding higher taxes, while retaining better services. But it's simply an accountancy shell game, where the government kicks the can down the road by spreading the bill to the taxpayer over a longer period of time, in order to avoid any large upfront payments – all the while, allowing a private corporation to extend its influence over society. This, by definition, is fascism.
They are called SERCO, and they run countries…
The Biggest Company You've Never Heard Of

As well as thanking God for his success, CEO Chris Hyman is a Pentecostal Christian who has released a gospel album in America and fasts every Tuesday. Coincidentally he was in the World Trade Centre on 9/11 on the 47th floor addressing shareholders."
1586 Total Views
1 Views Today
Please follow and like us: