Kelly 72 – Rothschild's Switch To Friend Or Foe, Serco Bridge To Clinton Demon, Bin Laden Bunker Buster Bombs
General John F. Kelly
White House Chief of Staff
Washington, D.C. 20528
Open letter from the Cloud Centric Crime Scene Investigators of Abel Danger
August 28, 2017
Dear General Kelly:
Please accept Brief 72 from Field McConnell – United States Marine and Global Operations Director of Abel Danger (AD) – on the late Victor Rothschild's apparent transfer to Raytheon in 1961 of UK MOD developments in the identification friend or foe (IFF) systems which allegedly allowed former Raytheon consultant and pardoned former Clinton CIA director, John Deutch to switch A-3 Skywarriors through wargame decoy and drone maneuvers to delivery of Bin Laden bunker-buster bombs on 9/11.
McConnell believes that Serco's investment banker N M Rothschild provided the UK MOD and the Clinton administration with the funds needed to embed Serco's Demon face recognition software in the federal bridge certification authority to create virtual Bin Laden identities for mentors such as Raytheon, Boeing and Lockheed Martin and extort the silence or consent of witnesses to phony war games where Red-team foes would fly as Blue-team friends against pre-selected targets in New York and Washington D.C.
McConnell believes that the UK MOD used Serco timing signals to switch on "friendly" transponder beacons – allegedly mounted on the Skywarrior under the DOD's mentor-protégé program – to stand down the US Air Force and release rocket-boosted guided hard-target penetrators (US 6276277 B1) which served as the Bin Laden Group's bunker buster bombs during the Global Guardian war games.
You are quoted as telling White House staff that you expect them to "put country first, the president second, and their own needs and priorities last" and that you have warned them "Even if it may seem innocuous to pass along some bit of classified information to someone without a clearance it's a crime."
McConnell believes that he and his Marine Corps colleagues will need witness protection if they are to reveal classified information showing how the UK MOD appears to have used Rothschild funds, Raytheon IFF systems and Serco's Demons to stand down the US Air Force on 9/11 and deliver the Bin Laden Group's bunker buster bombs to pre-selected targets in preparation for a possible attempt at a coup d'état.
Clips of nose popping through WTC

9/11 PLANES AS FAKE AS IRAQI WMD's

9/11 Alexander Haig Had Inside Knowledge Of The World Trade Center Bombing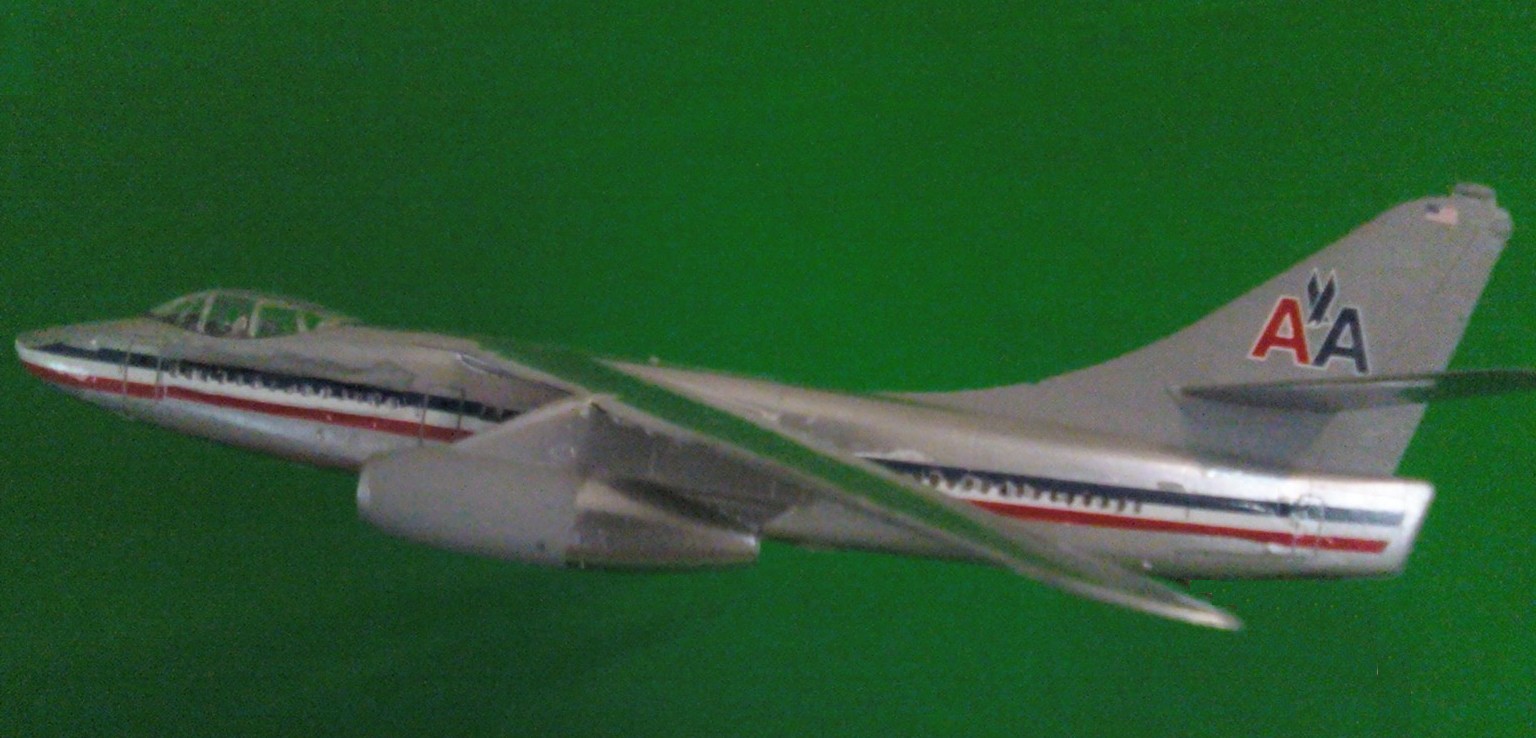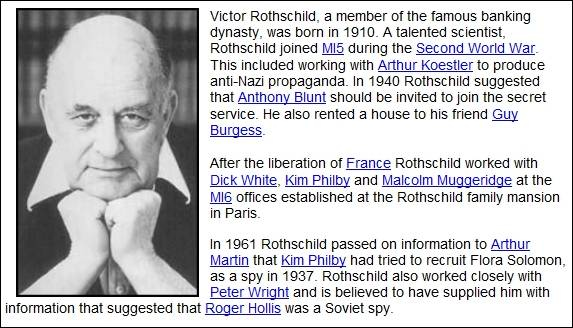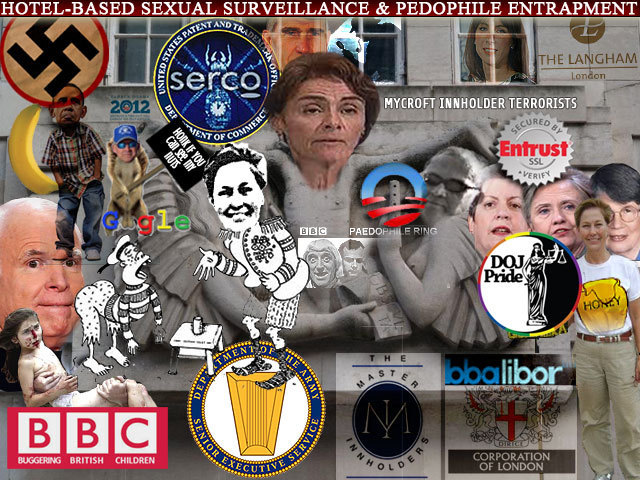 SERCO GROUP PLC: List of Subsidiaries AND Shareholders! (Mobile Playback Version)

Yours sincerely,
Field McConnell
USMC 0116513
P O Box 39
Plum City WI 54761
+001-715-307-8222

"Considering what was not done suggests possible ways to institutionalize imagination. To return to the four elements of analysis just mentioned:
The CTC did not analyze how an aircraft, hijacked or explosives-laden, might be used as a weapon. It did not perform this kind of analysis from the enemy's perspective ("red team" analysis), even though suicide terrorism had become a principal tactic of Middle Eastern terrorists. If it had done so, we believe such an analysis would soon have spotlighted a critical constraint for the terrorists-finding a suicide operative able to fly large jet aircraft.They had never done so before 9/11.
The CTC did not develop a set of telltale indicators for this method of attack. For example, one such indicator might be the discovery of possible terrorists pursuing flight training to fly large jet aircraft, or seeking to buy advanced flight simulators.
The CTC did not propose, and the intelligence community collection management process did not set, requirements to monitor such telltale indicators.Therefore the warning system was not looking for information such as the July 2001 FBI report of potential terrorist interest in various kinds of aircraft training in Arizona, or the August 2001 arrest of Zacarias Moussaoui because of his suspicious behavior in a Minnesota flight school. In late August, the Moussaoui arrest was briefed to the DCI and other top CIA officials under the heading "Islamic Extremist Learns to Fly."24 Because the system was not tuned to comprehend the potential significance of this information, the news had no effect on warning.
Neither the intelligence community nor aviation security experts analyzed systemic defenses within an aircraft or against terrorist-controlled aircraft, suicidal or otherwise. The many threat reports mentioning aircraft were passed to the FAA.While that agency continued to react to specific, credible threats, it did not try to perform the broader warning functions we describe here. No one in the government was taking on that role for domestic vulnerabilities.
Richard Clarke told us that he was concerned about the danger posed by aircraft in the context of protecting the Atlanta Olympics of 1996, the White House complex, and the 2001 G-8 summit in Genoa. But he attributed his awareness more to Tom Clancy novels than to warnings from the intelligence community. He did not, or could not, press the government to work on the systemic issues of how to strengthen the layered security defenses to protect aircraft against hijackings or put the adequacy of air defenses against suicide hijackers on the national policy agenda.
The methods for detecting and then warning of surprise attack that the U.S. government had so painstakingly developed in the decades after Pearl Harbor did not fail; instead, they were not really tried. They were not employed to analyze the enemy that, as the twentieth century closed, was most likely to launch a surprise attack directly against the United States."
"Rothschild 'spied as the Fifth Man'
By DAVID LEITCH
Saturday 22 October 1994 23:02 BST
THE LATE Lord Rothschild, scientist, think-tank head, first- class cricketer, bomb-disposal expert and MI5 agent, was a super-spy for the Russians, according to a forthcoming book.
The Fifth Man, by the Australian author Roland Perry, claims to prove that Victor Rothschild stole 'all major UK/US weapons developments in the Second World War', including biological warfare, the atomic bomb and radar.
Specifically, he alleges that Rothschild, not Klaus Fuchs, or, as is generally believed, the civil servant John Cairncross, first alerted Stalin to Allied plans to build an atom bomb using plutonium 235.
Perry also claims that Rothschild, who died in 1990, was involved 'in so many aspects of spying that he seemed like a super-agent, sabotaging every Western intelligence initiative for 20 years after the war'.
The evidence offered is largely derived from three days of interviews in Moscow with seven retired KGB officers, some identified only by initials.
The most important was Yuri Ivanovitch Modin, controller of the Cambridge spies, and orchestrator of the Burgess/Maclean defection."

"Consulting Agreement: Raytheon
Name of Consultant: Dr. John Deutch
Date: 1 April 1998
Street Address: 51 Clifton Street
City: Bemont
State: MA
Zip Code: 02178
Raytheon Technical Contact(s)
Robert A. Skelly
You are hereby appointed a consultant to Raytheon Company, (Executive Offices, Lexington) (hereinafter called 'Raytheon') to assist Raytheon in its technical problems, subject to the following terms and conditions:
1. Terms of Agreement: The term of this agreement shall be from 1 April 1998 to 31 March 1999 subject to the right of termination as set forth below. You agree to provide, and Raytheon agrees to accept at least 12 days of service during the first 12 months of this agreement, together with such additional consulting services as may from time to time be requested in writing by Raytheon.
2. Statement of Work: (Use additional pages if necessary and attach.) Dr. Deutch will consult one day per month and will spend one-half day per month on preparatory work.
3. Payment: Raytheon agrees to pay you at the rate of $3,000 per day for each day worked. Fractional parts of a day shall be prorated on the basis of an eight (8) hour working day. In addition, Raytheon will pay an annual retainer of $18,000.00 and $10,000.00 annually for administrative support. Check applicable provision X To the extent authorized, travel expenses including transportation will be reimbursed at actual costs; provided that such expenses shall not exceed those allowed for employees of Raytheon. No travel expenses are authorized under this agreement.
"Identification, friend or foe (IFF) is an identification system designed for command and control. …. In 1940, English engineer Frederic Calland Williams began work on the Mark III system at the Telecommunications Research Establishment, which was to become the standard for the Western Allies for most of the war. Mark III transponders were designed to respond to specific 'interrogators', rather than replying directly to received radar signals. The system also allowed limited communication to be made, including the ability to transmit a coded 'Mayday' response. The IFF sets were designed and built by Ferranti in Manchester to Williams' specifications. Equivalent sets were manufactured in the US, initially as copies of British sets, so that allied aircraft would be identified upon interrogation by each other's radar."
"The Disney bomb, also known as the Disney Swish,[4] officially the 4500 lb Concrete Piercing/Rocket Assisted bomb was a rocket-assisted bunker buster bomb developed during the Second World War by the British Royal Navy to penetrate hardened concrete targets, such as submarine pens, that could resist conventional free-fall bombs. Devised by Royal Navy Captain Edward Terrell, the bomb was fitted with solid-fuel rockets to accelerate its descent, giving it an impact speed of 990 mph (1,590 km/h) — substantially beyond the 750 mph (1,210 km/h) gravity-propulsion impact velocity[5] of the 5 tonne Tallboy munition for comparable purposes — and hence the ability to penetrate 16 ft (4.9 m) of solid concrete before detonating. The name is attributed to a propaganda film produced by the Walt Disney Studios, that provided the inspiration for the design.
The Disney bomb saw limited use by the United States Army Air Forces in Europe from February to April 1945. Although technically successful, it initially lacked the pinpoint accuracy required for bunker targets. It was deployed late in the war and had little effect on the Allied bombing campaign against Germany."
"Since I entered politics, I have chiefly had men's views confided to me privately. Some of the biggest men in the United States, in the field of commerce and manufacture, are afraid of something. They know that there is a power somewhere so organized, so subtle, so watchful, so interlocked, so complete, so pervasive, that they better not speak above their breath when they speak in condemnation of it." ― Woodrow Wilson, The New Freedom
 "Investigators find Internet porn hits on ex-CIA director's home computer
TOM RAUM
Associated Press Writer
Published Thursday, February 03, 2000
WASHINGTON — Former CIA Director John Deutch stored some of the nation's most sensitive national security secrets on a home computer that also was used to access pornographic Internet sites and to routinely receive and send e-mail.
That's the conclusion of CIA investigators in a case that is generating alarm among congressional intelligence overseers and throughout the intelligence community.
CIA Director George Tenet, in a public hearing on Wednesday before the Senate Intelligence Committee and later in a private session with members, said there was no evidence that Deutch's unsecured home computer had been hacked into by foreign adversaries.
But neither was there any sure way to tell that it hadn't been, given that the technology exists for such intrusions, he said.
"There was enormously sensitive material on this computer, at the highest levels of classification," Tenet conceded at the public session."
"Dr. John M. Deutch, Ph.D., MIT serves as the Chairman of Scientific Advisory Board of Sun Catalytix Corporation. Dr. Deutch was a Member of Science Advisory Board of First Green Partners and was previously its Director. Dr. Deutch serves as Member of Advisory Board of Axiom Venture Partners, L.P. Dr. Deutch served as an Independent Director of Cheniere Energy, Inc. since December 15, 2006 until June 11, 2015. He has been a Director of NextLine Manufacturing Corp. since January 2014. He serves as a Director of Cummins Engine Company, Inc. He has been Director of Citigroup Finance Canada Inc. since 1996. Dr. Deutch serves as a Member of Strategic Advisory Board of NGP Energy Technology Partners. He served as a Director of Xometry Inc and Defense Group Inc., until August 15, 2016. He serves as a Member of Advisory Board of Albridge Solutions Inc., and Scent Detection Technologies, Ltd. Dr. Deutch served as a Director of Citicorp. since 1996. He served as a Director of Raytheon Company from 1998 to May 30, 2013. He served as Director of Schlumberger Ltd. since 1997. He served as Director of Citigroup, Inc. from 1996 to April 20, 2010. He served as Director of Cummins Inc., from 1997 to May 13, 2008 and Citigroup Inc. or predecessor from 1996 to April 20, 2010. He was a U.S. Deputy Secretary of Defense from 1994 to 1995 and also served as Undersecretary of Defense for Acquisition and Technology from 1993 to 1994. He also served as an Acting Assistant Secretary for Energy Technology. Dr. Deutch was an Under Secretary of U.S. Department of Energy from 1979 to 1980. He was a Director of Energy Research for the U.S.A. Department of Energy since 1978. He served as a Director of Ariad Pharmaceuticals Inc., Perkin-Elmer and CMS Energy Corp. He served as Member of the Advisory Board at Intelligent Medical Devices, Inc. He served as a Non-Executive Director of ZF Wind Power Antwerpen NV since July 12, 2009. He served as a Director of Citibank, N.A. from 1987 to 1993 and Citibank, National Association until July 2009. Dr. Deutch served as a Director of Central Intelligence Agency from 1995 to 1996. He has been an Institute Professor since 1990 at the Massachusetts Institute of Technology, where he has a 27-year career as a Professor and Administrator, Provost and Director of Science."
"TOP DEFINITION Mendenhall To mount someone from behind while they are in the fetal position on the ground. After the deed is complete, you roll them over and see the humiliation in their eyes. This is best accomplished in front of a large audience. That chick was so hot I pretended to trip and totally Mendenhalled her. #dry hump#bareback#doggy#mount#steelers by GoPack! January 25, 2011″
"Digital Fires Instructor Serco – Camp Pendleton, CA Uses information derived from all military disciplines (e.g., aviation, ground combat, command and control, combat service support, intelligence, and opposing forces) to determine changes in enemy capabilities, vulnerabilities, and probable courses of action."
The National Crime Squad and Serco, its IT partner, have developed facial mapping software that they hope to use to identify the abused children featured on the paedophiliac sites."
"Group Starwood Hotels Group, owner of some of the world's most prestigious hotels, has appointed Serco as preferred bidder for a £7m contract to provide a range of support services to the Sheraton Grand in Edinburgh, the Westin in Dublin and the 5 star Turnberry resort on Scotland's west coast. The contract, which has a 5 year term, is an extension to services already provided to other hotels in the Starwood Group and includes buildings maintenance and security, engineering support and help desk services."
"Please find below the key company advisors to Serco:
Auditors
Principal Bankers
Investment Bankers
N M Rothschild & Sons Limited
New Court
St Swithin's Lane
London
EC4N 8AL
Tel: +44 20 7280 5000
Fax: +44 20 7929 1643
www.rothschild.com"
"SERCO: 'The biggest company you've never heard of'
JULY 7, 2013 BY 21WIRE
21st Century Wire says…
As politicians asset-strip the public's portfolio of properties, infrastructure and services, one multinational corporation has grown as a result – and its scope and reach may shock many people who have not been paying attention.
All around the globe, our governments are busy outsourcing public-sector services like health, education, police, prisons, money delivery and military – to the esteemed private sector. It's sold to the public as a solution to avoiding higher taxes, while retaining better services. But it's simply an accountancy shell game, where the government kicks the can down the road by spreading the bill to the taxpayer over a longer period of time, in order to avoid any large upfront payments – all the while, allowing a private corporation to extend its influence over society. This, by definition, is fascism.
They are called SERCO, and they run countries…
The Biggest Company You've Never Heard Of

As well as thanking God for his success, CEO Chris Hyman is a Pentecostal Christian who has released a gospel album in America and fasts every Tuesday. Coincidentally he was in the World Trade Centre on 9/11 on the 47th floor addressing shareholders."
1425 Total Views
1 Views Today
Please follow and like us: