Kelly 67 – Serco's Norsat Kill-Ship Time, Trudeau's Mendenhall Crime Scenes, Starnet Demon Bridge
Field McConnell, USMC 0116513
Abel Danger Global Private Intel
P O Box 39
Plum City WI 54761
The Honorable John F. Kelly
White House Chief of Staff
Washington, D.C. 20528
Open letter from the Cloud Centric Crime Scene Investigators of Abel Danger
August 22, 2017
Dear General Kelly:
Please accept Brief 67 from Field McConnell – United States Marine and Global Operations Director of Abel Danger (AD) – on Serco's apparent use of Norsat communications equipment to switch warships and merchant ships into long-range autopilot-kill mode in Zulu time as was allegedly the case with the crash of M/V Queen of the North into Gil Island off the coast of British Columbia in March 22, 2006 (2 passengers killed); the crash of the Italian cruise ship Costa Concordia into an underwater rock off Isola del Giglio, Tuscany, on 13 January 2012 (32 passengers killed) and, the collisions of the USS John S. McCain and the USS Fitzgerald with merchant vessels this year (17 U.S. Navy sailors killed).
McConnell believes that shareholders of Serco, formerly RCA GB 1929, developed methods to cover up targeted killings at such long-range crime scenes during WWII by Mendehalling (where victim is filmed being raped doggy-style) prospective witnesses such as the late Pierre Trudeau and the late Cambridge Spy Ring members – Kim Philby, Guy Burgess, Donald Maclean and Anthony Blunt – at university before they took up their remotely-controlled and blackmailed careers in government or intelligence.
McConnell believes that Serco Mendenhalled his sister Kristine "Con Air" Marcy when she studied law at George Washington University in the late '70s and, later, equipped her colleagues in the U.S. Senior Executive Service with Starnet Communications' Demon face recognition software so they could track and blackmail witnesses to Serco's long-range murders through the federal bridge certification authority.
McConnell believes Serco's Digital Fires Instructors linked Starnet gaming systems to the Navy / Marine Corps Intranet for the long-range bombing of the Pentagon U.S. Navy Command Center on 9/11 where Mendenhalled witnesses maintain a terrified silence even after Abel Danger has explained why images of the attack bear Starnet's death-bet gaming signature with date and time stamps of Sep. 12, 2001 17:37:19.
You are quoted as telling White House staff that you expect them to "put country first, the president second, and their own needs and priorities last" and that you have warned them "Even if it may seem innocuous to pass along some bit of classified information to someone without a clearance it's a crime."
McConnell believes that he and his Marine Corps colleagues will need witness protection if they are to reveal classified information showing how Serco shareholders including the UK government may have used Norsat communications, the NPL cesium fountain clock and the Navy/Marine Corps Intranet to support long-range death betting on "the first live-broadcast mass-snuff film in human history" on 9/11.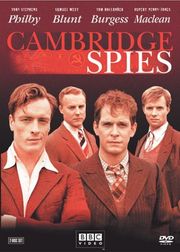 From Norsat web site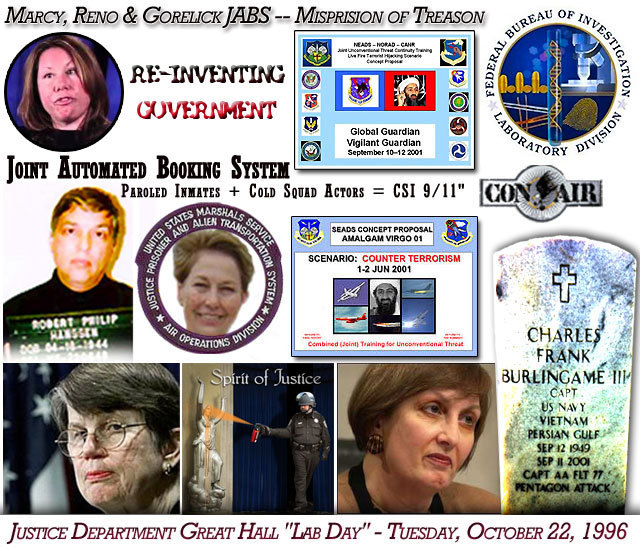 SERCO GROUP PLC: List of Subsidiaries AND Shareholders! (Mobile Playback Version)

Media Coverage of Starnet Raid – August 20, 1999

Linda Arndt Boulder PD Interview (JonBenet Case) and software analysis on ransom note

Meet Field's Sister, Kristine Marcy Sister Abel, Brother Cain

Yours sincerely,
Field McConnell
USMC 0116513
P O Box 39
Plum City WI 54761
+001-715-307-8222
"TOP DEFINITION Mendenhall To mount someone from behind while they are in the fetal position on the ground. After the deed is complete, you roll them over and see the humiliation in their eyes. This is best accomplished in front of a large audience. That chick was so hot I pretended to trip and totally Mendenhalled her. #dry hump#bareback#doggy#mount#steelers by GoPack! January 25, 2011″
"Digital Fires Instructor Serco – Camp Pendleton, CA Uses information derived from all military disciplines (e.g., aviation, ground combat, command and control, combat service support, intelligence, and opposing forces) to determine changes in enemy capabilities, vulnerabilities, and probable courses of action."
"The Cambridge Spy Ring was a ring of spies in the United Kingdom, who passed information to the Soviet Union during World War II and was active at least into the early 1950s. Four members of the ring were originally identified: Kim Philby (cryptonym: Stanley), Donald Duart Maclean (cryptonym: Homer), Guy Burgess (cryptonym: Hicks) and Anthony Blunt (cryptonyms: Tony, Johnson). Once jointly known as the Cambridge Four and later as the Cambridge Five, the number increased as more evidence came to light."
"CANADA How The Communists Took Control
by Alan Stang
April 1971
MANY Canadians know a lot about America.
They watch American television. They read American magazines. But until a few years ago most Americans didn't know much about Canada. There was the colorful Calgary Stampede, of course. There were the Royal Canadian Mounted Police. There was Sergeant Preston – and his loyal dog, King. But that, as far as most knew, was it.
The situation has now been simplified. There is only one thing anyone has time to know: The events of last year prove that if enough Canadians, with the help of enough Americans, don't act soon enough to prevent it, Canada in a very short time will be a totalitarian dictatorship of the kind in Cuba.
The story starts with Prime Minister Pierre-Elliott Trudeau who, as your newspaper has told you, is irresistibly charmant. By now you know that those admitted to his presence leave forever enchanté. His wit is like champagne, his learning immense. He adores pretty girls. They adore him. His overpowering masculinity may well destroy the Women's Liberation Front.
Trudeau had an unhappy childhood, as a man of the people should. True, he did like being driven to school in a Rolls Royce. He was glad his father was a millionaire. Money came in so handy. But he became unhappy because so many other fathers were not millionaires. He decided to become "socially conscious." …..
Now, in Montreal, in 1951, Trudeau and Pelletier began to publish a magazine they called Cité Libre, in which they carried the commentaries of various distinguished intellectuals.
There was Professor Raymond Boyer, for instance, who earlier had been exposed by Gouzenko and convicted of Soviet espionage. There was frequent contributor Pierre Gélinas, Quebec Director of Agitation and Propaganda for the Communist Party. There was Stanley B. Ryerson, leading theoretician of the Communist Party and editor of Marxist Review.
Toronto Star editor Peter Newman, a Trudeaucrat, wrote in 1968 that Cité Libre did not publish Ryerson. As you see on Page 15, the table of contents says it did.
Also in 1951, the Communist World Peace Council, and the Communist World Federation of Trade Unions, then run by V.V. Kuznetsov of Soviet Intelligence, began planning an international economic conference to be held the next year in Moscow.
Indeed, so obvious was the nature of the· forthcoming conference that in December, 1951, then-Canadian Justice Minister Stuart Garson warned all Cabinet Ministers that it was a Communist operation, and advised that government employees should not attend.
The conference was held in April, 1952. Of the 471 delegates, 132 were from officially Communist countries. Observers at the time estimated that 300 of the remaining 339 were known or suspected Party members – which left 39 or so for window dressing.
Marcus Leslie Hancock, one of the six delegates from Canada, says the Canadian delegation was organized by the Canadian Communist Party, which also paid the delegates' bills. Hancock, then a Communist, says that everyone else he knew in the delegation was also a Party member.
The report of that conference, printed in Moscow, is now very hard to get. All copies in Canadian libraries have disappeared. You see a part of that report reproduced on Page 3. As you see, one of the delegates was Pierre-Elliott Trudeau. Indeed, the fact that Trudeau's name appears first means he headed the Communist delegation.
Hancock says he didn't know Trudeau, who stayed at a different hotel. Millionaires, after all, don't mix with peasants. It's outré."
"Pentagon to review contracts with Norsat after Chinese takeover
The U.S. defence department will review all its business dealings with Norsat International Inc. after the Vancouver-based satellite technology company closed a deal that will allow it to be swallowed up by a Chinese telecom giant.
ROBERT FIFE AND STEVEN CHASE
OTTAWA
JUNE 27, 2017 JUNE 26, 2017
The U.S. defence department will review all its business dealings with Norsat International Inc. after theVancouver-based satellite technology company closed a deal that will allow it to be swallowed up by a Chinese telecom giant.
The Pentagon's re-evaluation could have serious repercussions for Norsat and its new Chinese owner, Hytera Communications Corp. of Shenzhen, China. Norsat sells communications equipment to branches of the U.S. military and the North Atlantic Treaty Organization.
"Current contracts already awarded will be reviewed on a case-by-case basis and appropriate measures will be taken, in accordance with the terms of those contracts and consistent with U.S. laws and department regulations and policies," defence department spokesman Lieutenant-Colonel Roger Cabiness said on Monday in a statement to The Globe and Mail.
Read more: Norsat shareholders vote to approve Hytera takeover
Read more: Andrew Scheer says Ottawa wants to 'appease' China ahead of free-trade agreement talks
Lt.-Col. Cabiness said the "department reviews the implications of the transfer of ownership of any firms that the department has contracts for equipment and or services."
The Liberal government has taken heavy criticism in Parliament and from members of the U.S. House of Representatives Armed Services Committee and a congressional watchdog for approving the Norsat takeover without conducting a comprehensive national security review.
Prime Minister Justin Trudeau has defended the decision to forgo a full review, saying Canada consulted Washington before concluding Hytera's takeover does not pose any national security risks. He has refused to say who was consulted in the Trump administration or whether the Americans had objected to the sale.
The U.S. embassy in Ottawa has declined to comment on whether Washington was consulted and whether it had any national security concerns.
Lt.-Col. Cabiness did not directly criticize Ottawa's decision to approve the Norsat deal, but he noted the way Washington handles potential national security concerns with any takeover of U.S. high-tech firms by Chinese investors.
"Within the [U.S. government] foreign investment review process, the department emphasizes that transfers of sensitive technologies and capabilities should be carefully vetted to mitigate potential risks to U.S. and allied security interests," he said in an earlier statement to The Globe.
Conservative public safety critic Tony Clement said the Pentagon review casts in doubt the government's repeated assertions in Parliament that it takes national security seriously when it involves China.
"This is going to have huge repercussions for Norsat. It also raises the question of whether NATO should be reviewing its contracts with the company," Mr. Clement said. "It also begs the larger question of why the Canadian government did not foresee this when they gave the green light to the takeover in the first place."
Shareholders of Norsat on June 22 voted in favour of the Hytera takeover after the company turned down a competing bid from a U.S. hedge fund. Norsat said in a statement last week that it expects the sale will close by the third quarter of 2017.
Concerns about the deal include the transfer of sensitive technology to China's military-industrial complex as well as the fact that the company was sued by Motorola Solutions over allegations it stole patents and trade secrets.
Last week, Congressman Walter Jones, who sits on the House of Representatives Armed Forces Committee, called on the Pentagon to review all its contracts with Norsat.
"The United States cannot stop Canada from allowing the Chinese takeover of Norsat," Mr. Jones told The Globe. "We can, and should, however, re-evaluate any business dealing that potentially affects our defence initiatives."
Michael Wessel, a member of the U.S.-China Economic and Security Review Commission, which reports to Congress, also called for a Pentagon review, saying "the sale of Norsat to a Chinese entity raises significant national security concerns for the United States as the company is a supplier to our military."
Mac Thornberry, chairman of U.S. House of Representatives Armed Services Committee, urged Ottawa last week to be "more vigilant" in approving Chinese investor takeovers of Canadian high-tech firms that specialize in military hardware.
Norsat's customers include the U.S. Department of Defence, the U.S. Marine Corps, the U.S. Army, the giant aircraft manufacturer Boeing, NATO, the Irish Department of Defence, the Taiwanese army, and major media companies such as CBS News and Reuters. Norsat says its technology is also used by NAV Canada, operator of the country's civil air navigation service.
Two former directors of the Canadian Security Intelligence Service – Richard Fadden and Ward Elcock – have said the Norsat transaction should have been subjected to a full-scale security review.
Mr. Trudeau has offered a changing storyline when pressed to defend his government's handling of the Norsat deal since The Globe first reported on the lack of a formal security review in early June. At one point, he said the deal had undergone a national security review when it, in fact, had gone through a much less thorough security screening. He later told Parliament the Americans were consulted, but refused to answer when asked to whom the government talked. The Prime Minister later emphasized how the decision not to hold a review was made on the advice of public officials, and he implied that his opposition critics did not trust the civil service as the Liberals do.
Since the Liberals came to power, they have been much more open than the former Conservative government to investment from China in a number of key sectors.
In February, Ottawa approved the sale of one of British Columbia's biggest retirement-home chains to a Beijing-based insurance titan with a murky ownership structure, giving China-based Anbang Insurance Group a foothold in Canada's health-care sector.
In March, the government approved the takeover of a Montreal high-tech firm, ITF Technologies – which the Conservatives had blocked on the grounds it would undermine a technological edge that Western militaries have over China.
At the time, CSIS had recommended against the takeover, saying the ITF technology transfer would give China access to "advanced military laser technology" and would diminish "Canadian and allied military advantages."
Hytera, which is 52 per cent owned by Chinese billionaire Chen Qingzhou, drew international headlines in March when telecom equipment giant Motorola filed a high-profile lawsuit accusing the Chinese company of large-scale theft of its proprietary technology."
"Commercial Gone are the days of compass navigation and log books. Today's fleets are run by sophisticated server based applications not unlike any other company's core infrastructure.
At Norsat we focus on one main goal – allow you to provide the same level of IT service in the middle of the ocean as you do on land.
Maritime Communication Equipment
VSAT – Ku, Ka, C, X
INMARSAT
IRIDIUM
Telematics
Network Design
Global coverage
VPN, MPLS, Microwave, etc..
Infrastructure Leveraging
End to End solutions
Telephony – VoIP, Multiplexing, Fax, Video, PBX
Video Streaming
Crew Morale and Welfare
Norsat has over 30 years experience simplifying mission critical communications in some of the harshest environments.
Contact us today to see how we can help simplify the way you view your fleet's communications."
"The M/V Queen of the North was a Roll-on/roll-off (RORO) ferry built by AG Weser of Germanyand operated by BC Ferries, which ran along a scenic 18-hour route along the British Columbia Coast of Canada between Port Hardy and Prince Rupert, British Columbia, a route also known as the Inside Passage. On March 22, 2006, with 101 people aboard, she failed to make a planned course change, ran aground and sank. Two passengers, whose bodies were never found, died in the incident. The ship had a gross tonnage of 8,806 (the fifth largest in fleet), and an overall length of 125 metres (14th longest in the fleet). She had a capacity of 700 passengers and 115 cars."
"The Italian cruise ship Costa Concordia[p 1] capsized and sank after striking an underwater rock off Isola del Giglio,[p 2] Tuscany, on 13 January 2012, resulting in 32 deaths. There may have been other people not listed on board.[3] The search for bodies was canceled at the end of January[4] and resumed after the parbuckling manoeuvre in September 2013, after which additional remains were found.[5] On 26 September 2013, remains were found on deck 4, and were reported as being the two passengers reported as missing.[6] The following day, the remains were found not to be from the missing passengers.[7] In October 2013, the body of one of the missing passengers was found and confirmed to be that of Maria Grazia Trecarichi. Scuba divers had discovered her body near the third deck of the salvaged ship.[8]"
"A spate of US Navy warship accidents in Asia since January
By Joe Sterling, CNN
Updated 10:27 AM ET, Tue August 22, 2017
(CNN)Another US Navy warship accident in Asian waters took place early Monday, the fourth this year.
The USS John S. McCain, a Navy guided-missile destroyer, collided with an oil tanker east of Singapore.
US Navy plans 1-day operational pause following warship collisions
Defense Secretary James Mattis said Monday he supports a decision by the Chief of Naval Operations Adm. John Richardson to conduct a "broader inquiry" into the recent accidents and "to determine any causal factors." Mattis spoke to reporters while traveling in Jordan.
In the wake of Monday's collision, Richardson is expected to order a rare operational pause across the entire Navy, a US defense official told CNN. The pause is a one-day, safety stand-down that would be done over the course of a couple of weeks and at the discretion of individual commands, the source said.
The following are the details of the four accidents:
USS John S. McCain
10 US Navy sailors missing after destroyer collides with merchant ship
The Navy's 7th Fleet said the USS John S. McCain collided with the merchant vessel Alnic MC while the destroyer was making its way to a port in Singapore. The collision was reported at 5:24 am local time, east of the Malacca Strait, one of the world's most congested shipping routes. Ten US soldiers are missing.
Significant hull damage occurred on the McCain, with flooding in berthing compartments as well as machinery and communication rooms.
"There's probably a thousand different ways how something like this can happen," retired Rear Adm. John Kirby, CNN military and diplomatic analyst, told CNN's "New Day." "I know it sounds a little strange for me to say that, but it's unusual for ships to collide, although I know we have had several here in recent months."
In addition to the missing sailors, the Navy said five were injured in the collision. Four of those were flown to a hospital in Singapore with injuries that were not considered life-threatening, the Navy said.
Mattis said his "thoughts and prayers are with the sailors and the families" of the McCain.
USS Fitzgerald
USS Fitzgerald's leadership removed from their duties over June collision
The USS Fitzgerald collided with a container ship off the coast of Japan in June, resulting in the deaths of seven US sailors. The Fitzgerald will be transported to the United States for repairs.
The bow of the cargo ship directly struck the commander's cabin, according to the Navy's report detailing the immediate aftermath of the collision.
The commanding officer, executive officer and senior noncommissioned officer of the USS Fitzgerald have been removed from their duties for cause
A Navy report on the immediate aftermath provides a harrowing account of US sailors attempting to escape a rapidly flooding sleeping area that filled with water within minutes after the cargo ship's bow tore a hole in the side of the Fitzgerald. Of the 35 sailors in the sleeping area at the time of the collision, 28 were able to escape, but the remaining seven sailors died.
USS Champlain
US Navy ship collides with South Korean fishing boat
In May, a South Korean fishing boat struck the USS Lake Champlain, while the Navy warship was conducting operations in international waters near the Korean Peninsula, the Navy said. No injuries were reported.
The 60- to 70-foot-long fishing vessel collided with the Lake Champlain — a 568-foot Ticonderoga-class guided missile cruiser that has been with the aircraft carrier USS Carl Vinson strike group.
The fishing vessel crew later said it didn't have a radio and didn't hear the radio calls from the Navy, according to a Navy official.
USS Antietam
USS Antietam guided-missile cruiser runs aground, leaks oil
In late January, the guided-missile cruiser USS Antietam ran aground while trying to anchor in Tokyo Bay.
The ship damaged its propellers and spilled hydraulic oil into the water off the coast of Japan.
The incident did not result in any injuries to US or Japanese personnel, but the discharge of up to 1,100 gallons of hydraulic oil prompted environmental concerns.
CNN's Jennifer Rizzo contributed to this report"
'"Now You Can Be Both' Mother, Professional
By Judy Mann August 8, 1979
Kristine Mary, now a supergrade in the Office of Personnel Management, had her first chile 2 1/2 years ago, when she was a budget examiner in the Office of Management and Budget. At nights she was finishing up her law degree at George Washington University.
"My baby was due the 17th of December. My last exam was on the 15th. I went to work, took off a little early, took my exam, went home,wondering why I felt so bad. Imimmediately, I went into labor. It blew everybody's mind that I could wrap up everything at work, wrap up everything at school and have my baby. That was of the all-time coup."
…..
"I was very conscious that all the men whe worked for me would go home and ask their wives what it's like, so they would know how to deal with me. I assumed that. I don't know that any of them did. I tried to keep my pregnancy secret as long as possible and have them find out I've been pregnant for four months and hadn't behaved any differently."
Mendenhall's baby was due in early August. [????] "I now work from about 8 a.m. to 6 p.m. Everybody at work has so afraid of being offensive, that they ignore it."
"I think the whole society has turned around a great deal, intensively, in the last five years," says Kristine Marcy, who sees changes in men's attitudes towards their jobs as well as women's."
"We are grateful to The Washington Post, The New York Times, Time magazine and other great publications whose directors have attended our meetings and respected their promises of discretion for almost forty years. … It would have been impossible for us to develop our plan for the world if we had been subject to the bright lights of publicity during those years. But, the world is now much more sophisticated and prepared to march towards a world government. The supranational sovereignty of an intellectual elite and world bankers is surely preferable to the national auto-determination practiced in past centuries.
Purported remarks at a Bilderberg Group meeting in Baden-Baden, Germany in June 1991, as quoted in Programming, Pitfalls and Puppy-Dog Tales (1993) by Gyeorgos C. Hatonn, p. 65 and various nationalist tracts. The ultimate source for the quotation (i.e. the person who passed it on to the public) is never identified."
"Intel Jobs Serco is a trust provider of national security and intelligence solutions in the areas of program management, cyber security, system development and intelligence analysis. Our teams assist the Intelligence Community in all dimensions of program management, including acquisition strategy development, requirements development, budget formulation and execution and program oversight. Our teams are always on the lookout for knowledgeable and qualified Project and Program Managers; Systems Engineers; Financial Managers; Business Managers and Acquisition Professional Experts to provide executive-level systems engineering and technical assistance (SETA).
We need cybersecurity experts that understand today's modern threats and develop end-to-end security solutions that protect our nation's mission critical infrastructure. Our experts maintain their edge by participating in a corporate-wide Cyber Center of Excellence, a center that promotes collaboration, education and transfer of best practices. Today, we are looking for security engineers that can deliver robust services to our customers, including risk assessment, vulnerability analysis, certification and accreditation, information assurance and security architecture, engineering & development.
We are also looking for qualified software engineers, programmers, systems engineers, and system integrators, from journeymen to expert experience levels, to meet rapidly changing information technology requirements for system development, modification, deployment and support.
In addition, we provide All-Source Intelligence Analysts for multi-discipline support and assistance to the government. Analysts provide timely, objective, and cogent military intelligence to warfighters, defense planners, and defense and nation security policy makers at locations in the Washington DC Metro area and throughout the US."
"To: Mephistopheles who wrote (6187) 8/24/1999 9:36:00 AM
A new piece from today's Vancouver Sun. … Starnet took bets, warrants disclose
Police information also details lurid images of sado-masochism and degradation pulled from Starnet's sites.
David Baines, Sun Business Reporter Vancouver Sun
On Nov. 3, Eric Wickberg bet $15 that the New York Rangers would beat the point spread over the New Jersey Devils. He lost.
But winning was not the point of the exercise. Wickberg was a Vancouver police detective assigned to the Coordinated Law Enforcement Unit, which was conducting a covert investigation into Internet gaming sites operated by Vancouver-based Starnet Communications International Inc.
The bet was one of dozens placed by Wickberg and his CLEU colleagues, as outlined in a 61-page information document filed by police to obtain a warrant to search Starnet's Carrall's Street office and the homes of 15 Starnet officers, directors and associates.
However, Starnet has said that due to the uncertain legality of Internet gambling in Canada and the United States, the company does not accept bets from residents of those countries.
The same search warrant information details in lurid detail the images of sado-masochism and degradation that police officers pulled from Starnet's pornography Web sites.
Police further allege that a consultant to Starnet told them he been given a "staff-demo access code," enabling him to access, through the Sizzle site, images of child pornography. No details were provided.
The allegations shocked investors, who had taken comfort in Starnet's assurances that, in an effort to attract institutional investors, it was getting out of the porn business.
Even the New York office of mainstream brokerage firm Nesbitt Burns, a subsidiary of the venerable Bank of Montreal, was considering a possible $30-million US share offering.
But Starnet's share price, which was riding the hot air of Internet gaming mania, crashed Friday when local police, accompanied by a SWAT team and computer specialists from the U.S. Internal Revenue Service and the U.S. Customs Service, invaded Starnet's Carrall Street office and seized equipment and records.
"The National Crime Squad co-ordinated arrests of suspected paedophiles across 19 separate countries on 28 November using information supplied by Demon Internet.
The Internet service provider was approached by the National Crime Squad and agreed to allow officers to access its servers. This led to the recovery of data showing the activity of nearly 1,500 newsgroups during a two-week period.
From this data, officers established that almost 10,000 Internet Protocol (IP) addresses had accessed more than 30 of the Web sites carrying paedophilia. For operational reasons this number was whittled down to just over 400 addresses of those specifically distributing paedophiliac images.
The information was then distributed via Interpol to the countries identified with the suspects, and evidence packs on each of the targets were distributed to the relevant police forces
Detective Superintendent Peter Spindler, leading the investigation for the National Crime Squad, said: "With the assistance of Demon Internet and the support and guidance of the National High-Tech Crime Unit, we are able to show that those accessing these newsgroups did so regularly and with purpose.
"We also learnt, not surprisingly, that those abusing the Internet have learnt from recent police successes how best to protect their true identities," he added.
The National Crime Squad and Serco, its IT partner, have developed facial mapping software that they hope to use to identify the abused children featured on the paedophiliac sites."
"Group Starwood Hotels Group, owner of some of the world's most prestigious hotels, has appointed Serco as preferred bidder for a £7m contract to provide a range of support services to the Sheraton Grand in Edinburgh, the Westin in Dublin and the 5 star Turnberry resort on Scotland's west coast. The contract, which has a 5 year term, is an extension to services already provided to other hotels in the Starwood Group and includes buildings maintenance and security, engineering support and help desk services."
"Please find below the key company advisors to Serco:
Auditors
Principal Bankers
Investment Bankers
N M Rothschild & Sons Limited
New Court
St Swithin's Lane
London
EC4N 8AL
Tel: +44 20 7280 5000
Fax: +44 20 7929 1643
www.rothschild.com"
"SERCO: 'The biggest company you've never heard of'
JULY 7, 2013 BY 21WIRE
21st Century Wire says…
As politicians asset-strip the public's portfolio of properties, infrastructure and services, one multinational corporation has grown as a result – and its scope and reach may shock many people who have not been paying attention.
All around the globe, our governments are busy outsourcing public-sector services like health, education, police, prisons, money delivery and military – to the esteemed private sector. It's sold to the public as a solution to avoiding higher taxes, while retaining better services. But it's simply an accountancy shell game, where the government kicks the can down the road by spreading the bill to the taxpayer over a longer period of time, in order to avoid any large upfront payments – all the while, allowing a private corporation to extend its influence over society. This, by definition, is fascism.
They are called SERCO, and they run countries…
The Biggest Company You've Never Heard Of

As well as thanking God for his success, CEO Chris Hyman is a Pentecostal Christian who has released a gospel album in America and fasts every Tuesday. Coincidentally he was in the World Trade Centre on 9/11 on the 47th floor addressing shareholders."
1876 Total Views
2 Views Today
Please follow and like us: