Kelly 60 – Serco's Mendenhall Demons, Marine Corps Websense Traps, Rothschild Spy In Clinton Bag
Field McConnell, USMC 0116513
Abel Danger Global Private Intel
P O Box 39
Plum City WI 54761
The Honorable John F. Kelly
White House Chief of Staff
Washington, D.C. 20528
Open letter from the Cloud Centric Crime Scene Investigators of Abel Danger
August 14, 2017
Dear General Kelly:
Please accept Brief 60 from Field McConnell – United States Marine and Global Operations Director of Abel Danger (AD) – on Serco's apparent use of Demon face recognition software to procure images of Mendenhall rapes for the entertainment, intimidation and/or blackmail of Serco's shareholders and clients.
McConnell believes that Serco's Digital Fires Instructors at Marine Corps Base Camp Pendleton have been using Websense filters in the Navy/Marine Corps Intranet to develop honey traps where, for example, Serco agents might attempt to procure date and time-stamped Demon images of Hillary Clinton and Huma Abedin in the Mendenhall rape of an underage girl on September 11, 2012 while simultaneously calling down the precision mortar fire on the CIA annex in Benghazi which killed two former US Navy SEALs, Tyrone Woods and Glen Doherty.
McConnell believes that Serco – formerly RCA BG 1929 – developed the trade-craft of 'Mendenhall Rapes' during WWII with MI-5 or MI-6 double agents including the late Victor Rothschild and the late Anthony Blunt who apparently liked sodomizing boys while they were strangled to death at private parties.
McConnell further believes that Serco's clients in the UK Ministry of Defense ordered his sister Kristine Marcy, the founder of the United States Senior Executive Service in 1979, to have the late British spy Gareth Williams murdered – Mendenhall style – because they believed Williams was about to expose Serco services as a third party logistics provider to the federal bridge for the delivery of sedated children in North Face sports bags to private parties attended by the pedophile friends of Bill and Hillary Clinton.
You are quoted as telling White House staff that you expect them to "put country first, the president second, and their own needs and priorities last" and that you have warned them "even if it may seem innocuous to pass along some bit of classified information to someone without a clearance it's a crime."
McConnell believes that he and his Marine Corps colleagues including yourself and Robert Mueller will need witness protection if they are to reveal classified information showing how Serco's shareholders, including the UK government, may have used Mendenhall rapes, Demon software, Websense honey traps and the Navy/Marine Corps Intranet to conceal the murder of Tyrone Woods and Glen Doherty by precision (digital?) mortar fire in Benghazi at about 5:15 a.m. (11:15 p.m. ET) September 12, 2012.
Who Really Killed MI6 Spy Gareth Williams?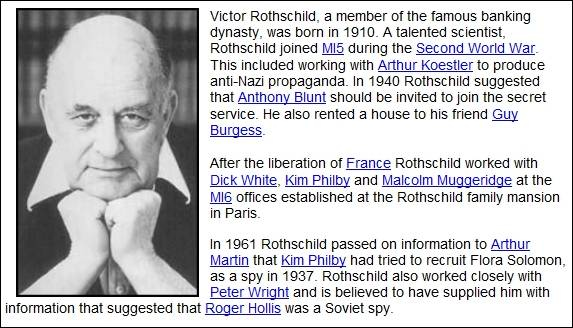 Yours sincerely,
Field McConnell
USMC 0116513
P O Box 39
Plum City WI 54761
+001-715-307-8222
"TOP DEFINITION Mendenhall To mount someone from behind while they are in the fetal position on the ground. After the deed is complete, you roll them over and see the humiliation in their eyes. This is best accomplished in front of a large audience. That chick was so hot I pretended to trip and totally Mendenhalled her. #dry hump#bareback#doggy#mount#steelers by GoPack! January 25, 2011″
"Digital Fires Instructor Serco – Camp Pendleton, CA Uses information derived from all military disciplines (e.g., aviation, ground combat, command and control, combat service support, intelligence, and opposing forces) to determine changes in enemy capabilities, vulnerabilities, and probable courses of action."
"Intel Jobs Serco is a trust provider of national security and intelligence solutions in the areas of program management, cyber security, system development and intelligence analysis. Our teams assist the Intelligence Community in all dimensions of program management, including acquisition strategy development, requirements development, budget formulation and execution and program oversight. Our teams are always on the lookout for knowledgeable and qualified Project and Program Managers; Systems Engineers; Financial Managers; Business Managers and Acquisition Professional Experts to provide executive-level systems engineering and technical assistance (SETA).
We need cybersecurity experts that understand today's modern threats and develop end-to-end security solutions that protect our nation's mission critical infrastructure. Our experts maintain their edge by participating in a corporate-wide Cyber Center of Excellence, a center that promotes collaboration, education and transfer of best practices. Today, we are looking for security engineers that can deliver robust services to our customers, including risk assessment, vulnerability analysis, certification and accreditation, information assurance and security architecture, engineering & development.
We are also looking for qualified software engineers, programmers, systems engineers, and system integrators, from journeymen to expert experience levels, to meet rapidly changing information technology requirements for system development, modification, deployment and support.
In addition, we provide All-Source Intelligence Analysts for multi-discipline support and assistance to the government. Analysts provide timely, objective, and cogent military intelligence to warfighters, defense planners, and defense and nation security policy makers at locations in the Washington DC Metro area and throughout the US."
"Clinton secrets hacked by spy in bag
EXCLUSIVE: Shocking new twist to the mystery five years on
EXCLUSIVE by TOM MORGAN
29th August 2015, 11:01 pm
Updated: 5th April 2016, 8:59 pm
THE MI6 spy found dead in a holdall had illegally hacked into secret data on Bill Clinton, The Sun on Sunday can reveal.
Gareth Williams, 31, dug out the guestlist for an event the former American president was going to as a favour for a pal.
The codebreaker — who had breached his security clearance — handed the list to the friend, who was also to be a guest.
MI6 bosses raged over the data breach amid growing tensions with US security services over Mr Williams's transatlantic work.
Today, just over five years since his body was found inside a padlocked bag, his death remains one of Britain's most mysterious unsolved cases.
The Sun on Sunday can reveal that voicemail messages Mr Williams left for family and pals were deleted in the days after his death. And a rival agent may also have broken into the flat to destroy or remove evidence.
The inquest was barred from discussing Mr Williams's work in public. But sources say he was helping on the joint monitoring network Echelon, which uses sophisticated programs to eavesdrop on terrorists and criminal gangs, particularly those in Russia.
Echelon is used by Britain, the US, Canada, Australia and New Zealand.
A source said: "The Clinton diary hack came at a time when Williams's work with America was of the most sensitive nature."
"It was a diplomatic nightmare for Sir John Sawers, the new director of MI6 at the time.'"
"Benghazi consulate attackers used military-style tactics, say US officials
Experts still unsure whether assault that killed 4 Americans in Libya could have been prevented
BY MATT APUZZO AND KIMBERLY DOZIER September 22, 2012, 1:44 am 1
…. About an hour after the assault began, American and Libyan forces retook control of the compound and brought everyone to the annex. Rescue teams headed their way.
Intelligence indicates the gunmen broke off into teams to block certain roads away from the compound, officials said. Whether that changed the route or otherwise influenced how the Americans moved through the streets remains unclear, but one US official said the tactic was being looked at as an indication of battlefield strategy and sophistication.
As the Americans waited to be rescued from the annex, that building came under mortar fire. Mortars are short-range bombs that launch in high arcs. Aiming them can be a matter of trial and error. But US officials said mortars were landing directly on the roof of the annex.
That, officials said, indicated an experienced fighter, a well-planned assault or both."
"Benghazi Mission Attack Fast Facts
CNN Library
Updated 7:38 PM ET, Wed August 31, 2016 ….
September 12:
Midnight to 2am – Secretary Panetta and other senior leaders discuss possible options for further violence if it were to break out. Panetta gives verbal orders for Marine anti-terrorist teams from Rota, Spain, to prepare to deploy to Tripoli and Benghazi. Panetta also orders a special operations force team training in Croatia and an additional special operations force team in the United States to prepare to deploy to a staging base in southern Italy.
1:30am – A six-man security team from the US Embassy in Tripoli arrives in Benghazi.
2:39am to 2:53am – The National Military Command Center gives formal authorization for the deployment of the two special operations force teams from Croatia and the United States.
5:15am – Attackers launch an assault on a second US facility in Benghazi. Two former US Navy SEALs acting as security contractors are killed. They are identified as Tyrone Woods and Glen Doherty."
"Insiders Threaten To Expose "Alleged" Pedophile Sex Ring!!!
Posted on October 31, 2016 by Angie
… All of the following information was given to us by our insiders who have specific first-hand knowledge of the Hillary Email scandal. It seems that things are about to heat up. We are told that of the 662,871 emails lifted from Weiner's computer, 11,112 emails are Huma… and pay to play- including Saudis and Israeli's. Meaning Huma was the one Hillary USED to communicate with foreign leaders via email for inside information and deals via Huma's computer.
It has been established through many avenues, but mainly through Wikileaks, that the Clinton Foundation was just a farce set up in order to perform Pay-to-Play games with multiple entities, including foreign nations. Pay-to-play nations include: Israel, Saudis, Turks, Qatar, kazakhstan, and the Ukraine.
Futhermore, we are told by one of our insiders that one email unequivocally confirms Isis was created by CIA and Israeli Secret Intelligence service, with help from Joe Lieberman, John McCain and Lindsay Graham!
An NYPD insider said the content they viewed did include State Department TOP SECRET emails. One file was called "Life Insurance". The second email was titled "DNC Nuclear arsenal".
A third file, I'm sure Hillary definitely DOES NOT want released was a file labeled "Intimate" … according to this NYPD insider, this file contained x rated photos of Huma and Hillary with a TEENAGER.
NYPD detectives were sickened by what they saw, according to our insider, and they have threatened FBI field agents that they would leak this information, if the FBI did not "step up and take off the kids gloves". At that point, 13 of the FBI agents in NYC are also threatening to leak the information."
"Group Starwood Hotels Group, owner of some of the world's most prestigious hotels, has appointed Serco as preferred bidder for a £7m contract to provide a range of support services to the Sheraton Grand in Edinburgh, the Westin in Dublin and the 5 star Turnberry resort on Scotland's west coast. The contract, which has a 5 year term, is an extension to services already provided to other hotels in the Starwood Group and includes buildings maintenance and security, engineering support and help desk services."
"The 1998 United States embassy bombings were attacks that occurred on August 7, 1998, in which over 200 people were killed in nearly simultaneous truck bomb explosions in two East African cities, one at the United States Embassy in Dar es Salaam, Tanzania, the other at the United States Embassy in Nairobi, Kenya.[1]
The attacks, which were linked to local members of the Egyptian Islamic Jihad, brought Osama bin Laden, Ayman al-Zawahiri, and their terrorist organization, al-Qaeda, to the attention of the American public for the first time, and resulted in the Federal Bureau of Investigation (FBI) placing bin Laden on its ten most-wanted fugitives list. The FBI also connected the attack to Azerbaijan, as 60 calls were placed via satellite phone by bin Laden to associates in the country's capital Baku.[2] Fazul Abdullah Mohammed and Abdullah Ahmed Abdullah were credited for being the masterminds behind the bombings.[3][4][5]"
'"Now You Can Be Both' Mother, Professional
By Judy Mann August 8, 1979
Kristine Mary, now a supergrade in the Office of Personnel Management, had her first chile 2 1/2 years ago, when she was a budget examiner in the Office of Management and Budget. At nights she was finishing up her law degree at George Washington University.
"My baby was due the 17th of December. My last exam was on the 15th. I went to work, took off a little early, took my exam, went home,wondering why I felt so bad. Imimmediately, I went into labor. It blew everybody's mind that I could wrap up everything at work, wrap up everything at school and have my baby. That was of the all-time coup."
…..
"I was very conscious that all the men whe worked for me would go home and ask their wives what it's like, so they would know how to deal with me. I assumed that. I don't know that any of them did. I tried to keep my pregnancy secret as long as possible and have them find out I've been pregnant for four months and hadn't behaved any differently."
Mendenhall's baby was due in early August. [????] "I now work from about 8 a.m. to 6 p.m. Everybody at work has so afraid of being offensive, that they ignore it."
"I think the whole society has turned around a great deal, intensively, in the last five years," says Kristine Marcy, who sees changes in men's attitudes towards their jobs as well as women's."
"Please find below the key company advisors to Serco:
Auditors
Principal Bankers
Investment Bankers
N M Rothschild & Sons Limited
New Court
St Swithin's Lane
London
EC4N 8AL
Tel: +44 20 7280 5000
Fax: +44 20 7929 1643
www.rothschild.com"
"NEWS TRUMP: THE FALL
BY NEWSWEEK STAFF ON 6/17/90 AT 8:00 PM
NEWS
Once a symbol of cocky '80s wealth, Donald Trump is now tarnished by marital scandal, mired in debt and negotiating with banks to retain control of his empire. Even if he succeeds, the Trump "mystique' may never recover.
You live by the glitz, you die by the glitz -A former banker and friend of DONALD TRUMP'S who approved some of his early loans.
It's hard to believe that was only three years ago, just as Trump was becoming a national emblem of cocky'80s wealth. Now just as suddenly, he's become a national object lesson in how fast those heavily borrowed fortunes and the fame that came with them can fade. "The 1990s sure aren't anything like the 1980s," Trump said recently–and he should know. In just a few months, he's watched his marriage break up in the pages of the tabloid press. He's had to manage without two top executives who died in a helicopter crash last fall. There have been intensifying rumors about his business troubles: contractors who haven't been paid; stories of Trump nervously prowling the tables at his Atlantic City casinos to see how the high rollers were doing. Last month Forbes magazine, which for a decade has charted Trump's rise in its annual list of richest Americans, estimated that increased debt and a drop in real-estate values caused him to lose more than two thirds of his net worth last year–a nose dive from $1.7 billion to $500 million (page 40).
For months Trump denied that anything was wrong, and even boasted that the divorce headlines were good for business. Then last week came hard evidence that his financial woes are much more severe than he had let on. For several weeks, sources from several New York City banks confirmed, Trump and advisers have been meeting daily in Trump Tower with about 25 bankers and their lawyers to figure out how to renegotiate much of his hefty $3.2 billion debt. At least some of the lawyers are specialists in bankruptcy and corporate restructuring, according to banking sources. Some sources called the atmosphere cordial and said Trump had asked for the meetings; other reports had the two sides growling at each other. In either case, the talks conjured up a truly startling image: Trump, the self-proclaimed master of the deal, negotiating the terms of his financial survival with, as one observer put it, "stranger in business suits.""
"The National Crime Squad co-ordinated arrests of suspected paedophiles across 19 separate countries on 28 November using information supplied by Demon Internet.
The Internet service provider was approached by the National Crime Squad and agreed to allow officers to access its servers. This led to the recovery of data showing the activity of nearly 1,500 newsgroups during a two-week period.
From this data, officers established that almost 10,000 Internet Protocol (IP) addresses had accessed more than 30 of the Web sites carrying paedophilia. For operational reasons this number was whittled down to just over 400 addresses of those specifically distributing paedophiliac images.
The information was then distributed via Interpol to the countries identified with the suspects, and evidence packs on each of the targets were distributed to the relevant police forces
Detective Superintendent Peter Spindler, leading the investigation for the National Crime Squad, said: "With the assistance of Demon Internet and the support and guidance of the National High-Tech Crime Unit, we are able to show that those accessing these newsgroups did so regularly and with purpose.
"We also learnt, not surprisingly, that those abusing the Internet have learnt from recent police successes how best to protect their true identities," he added.
The National Crime Squad and Se
"Websense to Go Private in $900 Million Buyout by Vista Equity Partners
By: Robert Lemos | May 22, 2013
A private equity firm, Vista Equity Partners, will buy Websense, which makes Internet content-security systems.
Websense, a content-security provider, has agreed to be purchased by private equity firm Vista Equity Partners in a cash-for-stock deal worth approximately $907 million, the companies said in an announcement on May 20.
The planned sale continues a trend among many technology companies—including Blue Coat Systems, BMC Software, and SonicWall—to return to private management. Vista will pay $24.75 for each share of Websense stock held by investors, a price that is 29 percent more than the stock's closing price as of Friday, May 17, and 53 percent more than the average closing price over the past two months, Websense stated in its announcement.
"Vista shares a similar vision for the company, including a dedication to developing and delivering best-in-class cyber-security to our customers," Websense CEO John McCormack said in the announcement. "Vista brings an operational discipline that will enable us to continue to invest in the business and technology innovation."
Websense is not the first security firm to be taken private by an investor. In 2010, network security firm SonicWall was taken private by investment firm Thoma Bravo for $717 million and, according to The Wall Street Journal, sold two years later for $1.2 billion to computer-technology company Dell.
Further reading
Oracle Partners With SafeLogic to Improve OpenSSL
12 Security Startups Raised New Funding in July
In early 2012, Thoma Bravo bought up Blue Coat Systems in a $1.3 billion stock purchase. And earlier this month, two investment firms took information-technology management firm BMC Software private in a deal worth $6.9 billion.
Even prominent computer-technology company Dell is attempting to go private in a controversial move that would quadruple founder Michael Dell's holdings of the company and leave it in greater debt.
Websense started in 1994 as a security reseller, NetPartners, changing its name to Websense in 1999, following the success of its software that helps companies manage employee Web use. In 2000, the company went public at $18 a share, generating $65.7 million in its initial public offering, and announced a 2-for-1 stock split in 2006.
While the company started off focusing on Web content, it transformed itself into a content-security firm throughout the past decade. In 2010, the company launched its Triton data-security platform, which accounts for an increasing portion of its revenues. In the first quarter of this year, the company announced profits of $2.8 million, compared with a loss in the same quarter a year earlier, and two-thirds of the revenue came from Triton sales and subscriptions.
Vista Equity Partners launched in 2000, the same year that Websense went public. Founded by two alumni of Goldman Sachs, Vista focuses on a small number of investments each year, looking to make specific operational improvements that can turn a company into a high cash-flow business.
"We are long-term investors in enterprise software and data companies that are committed to being leaders in their markets," Robert F. Smith, CEO and founder of Vista Equity Partners, said in the announcement.
The deal to take Websense private is not expected to change the senior management structure at the firm, the companies said."
"NMCI consolidated roughly 6,000 networks—some of which could not e-mail, let alone collaborate with each other—into a single integrated and secure IT environment. HP updated more than 100,000 desktop and laptop PCs in 2007.[13] The program also consolidated an ad hoc network of more than 8,000 applications to 500 in four years and 15,003 logistics and readiness systems to 2,759 over a two-year period.[14]
Sub-contractors to HP include:
Apple Inc., Cisco, Dell, McAfee, Microsoft, Oracle Corporation, Sun Microsystems, and Symantec[15]
Harris Corporation (which acquired Multimax formerly known as Netco Government Services and WAM!NET), which provided enterprise network infrastructure design and support until its contract expired in 2014.[16]
Verizon, which provides wide area network (WAN) connectivity.
HP also provides the security services once provided by Raytheon.
HP also has worked with more than 400 small businesses, with 5 percent for small disadvantaged businesses, 5 percent for women-owned small businesses and 1.5 percent for HUBZone small businesses. Since its inception, NMCI has exceeded the minimum 40% small business objective set for the contract.[17]
NMCI quickly suffered some widely publicized setbacks, including rollout delays that caused HP financial losses.[18] Today, NMCI is described in documents from the Navy's chief information officer as "the core enterprise network for Navy and Marine Corps forces in the United States and Japan, providing secure access to integrated voice, video and data communications."[19]
In 2009 NMCI became the first network to deploy the Global Address List (GAL), a multiservice address list that increases interoperability by enabling Navy and Marine Corps users to access the Defense Information Systems Agency's Joint Enterprise Directory Services (JEDS) contact list.[20]
Additional improvements to network performance are also underway with the deployment of the Network Operations Common Operating Picture (NetOps COP). The tool helps provide enhanced situational awareness via increased information sharing and collaboration to commanders by giving them a common picture of network performance. Commanders can see scheduled maintenance tasks and other issues impacting the network, giving them the option to defer work that might affect the flow of critical information from the battlefield.[21]
Work in 2008 has increased NMCI's ability to respond to security issues and the program was the first network to implement fully the Department of Defense information assurance standards in both classified and unclassified environments. Among the enhancements were the deployment of Websense content filtering, an information assurance tool designed to inspect and block inbound Web traffic containing malicious code with little impact to the user. According to NMCI public affairs, "Websense allows the Network Operational Commands to set a tailored blocking policy by content such as gambling, hate speech or adult content, rather than blocking specific sites or URLs only. This allows the network operators to block sites much more efficiently and outsources the fight against the growing amount of inappropriate content."[22]
According to the Navy, Websense enables users to block or unblock sites, based on emerging and/or dynamic threats. The NMCI blocking policy is determined by various operational commands, such as the Naval Network Warfare Command, and enforced by the Global Network Operations Center, based in Norfolk. Blocked sites are redirected to a notification page which then links to a page on NMCI's homeport Web site. On this site, a user can submit a request that a site be unblocked in order to support mission requirements.[22]"
"SERCO: 'The biggest company you've never heard of'
JULY 7, 2013 BY 21WIRE
21st Century Wire says…
As politicians asset-strip the public's portfolio of properties, infrastructure and services, one multinational corporation has grown as a result – and its scope and reach may shock many people who have not been paying attention.
All around the globe, our governments are busy outsourcing public-sector services like health, education, police, prisons, money delivery and military – to the esteemed private sector. It's sold to the public as a solution to avoiding higher taxes, while retaining better services. But it's simply an accountancy shell game, where the government kicks the can down the road by spreading the bill to the taxpayer over a longer period of time, in order to avoid any large upfront payments – all the while, allowing a private corporation to extend its influence over society. This, by definition, is fascism.
They are called SERCO, and they run countries…
The Biggest Company You've Never Heard Of

As well as thanking God for his success, CEO Chris Hyman is a Pentecostal Christian who has released a gospel album in America and fasts every Tuesday. Coincidentally he was in the World Trade Centre on 9/11 on the 47th floor addressing shareholders."
8-10-2017 KELLY 57 – CLINTON SERCO DEMON PARDON

1876 Total Views
3 Views Today
Please follow and like us: