Kelly 58 – ConAir Marcy's Mendenhall Rapes, Serco's Demon Red Switch, Marine Corps Websense Nukes
Field McConnell, USMC 0116513
Abel Danger Global Private Intel
P O Box 39
Plum City WI 54761
The Honorable John F. Kelly
White House Chief of Staff
Washington, D.C. 20528
Open letter from the Cloud Centric Crime Scene Investigators of Abel Danger
August 11, 2017
Dear General Kelly:
Please accept Brief 58 from Field McConnell – United States Marine and Global Operations Director of Abel Danger (AD) – on the program of Mendenhall rapes allegedly introduced to prisoners and guards traveling on the U.S. Justice Prisoner and Alien Transportation System (a.k.a. Con Air) by Kristine Marcy, McConnell's sibling, who founded the United States Senior Executive Service in 1979, who launched Con Air in 1994 and who sponsored an SBA/DOD mentor-protégé accelerated loan guarantee program to fund the phony war games of 9/11.
McConnell believes that his sister's Senior Executive Service (SES) colleagues have been procuring images of Mendenhall rapists and their victims through Serco's Demon face recognition software for the purposes of entertainment, intimidation and/or blackmail of erstwhile users of the Defense Red Switch Network including the former U.S. Presidents Bill Clinton, George Bush and Barack Hussein Obama.
McConnell also believes that Marcy's SES and Serco operatives of the Red Switch Network can use Websense filters on the Navy/Marine Corps Intranet to activate or block an appropriate response by the Trump administration to the threat, for example, of a false-flag nuclear attack on Guam by Swiss-educated Kim Jong-un supreme leader of the Democratic People's Republic of Korea (DPRK), commonly referred to as North Korea.
You are quoted as telling White House staff that you expect them to "put country first, the president second, and their own needs and priorities last" and that you have warned them "even if it may seem innocuous to pass along some bit of classified information to someone without a clearance it's a crime."
McConnell believes that he and his Marine Corps colleagues including Robert Mueller will need witness protection if they are to reveal classified information showing how Serco's shareholders, including the UK government, have used Con Air Marcy's SES, Demon software, Websense filters and the Defense Red Switch Network to execute false flag attacks on America starting no later that the bombing of the Murrah Federal Building in Oklahoma City, Oklahoma, on April 19, 1995 at 9:02 am, which killed 168 people, 19 of whom were children under the age of six.
Meet Field's Sister, Kristine Marcy Sister Abel, Brother Cain

Trailer – Con Air (1997)

USA vs N.KOREA Military Power Comparison 2017 |HD|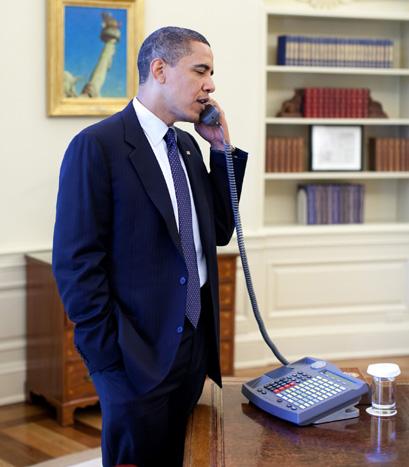 Note Red Switch bypass – Alcatel Lucent phone.
< p style="text-align: center;">
Yours sincerely,
Field McConnell
USMC 0116513
P O Box 39
Plum City WI 54761
+001-715-307-8222
"TOP DEFINITION Mendenhall To mount someone from behind while they are in the fetal position on the ground. After the deed is complete, you roll them over and see the humiliation in their eyes. This is best accomplished in front of a large audience. That chick was so hot I pretended to trip and totally Mendenhalled her. #dry hump#bareback#doggy#mount#steelers by GoPack! January 25, 2011″
'"Now You Can Be Both' Mother, Professional
By Judy Mann August 8, 1979
Kristine Mary, now a supergrade in the Office of Personnel Management, had her first chile 2 1/2 years ago, when she was a budget examiner in the Office of Management and Budget. At nights she was finishing up her law degree at George Washington University.
"My baby was due the 17th of December. My last exam was on the 15th. I went to work, took off a little early, took my exam, went home,wondering why I felt so bad. Imimmediately, I went into labor. It blew everybody's mind that I could wrap up everything at work, wrap up everything at school and have my baby. That was of the all-time coup."
…..
"I was very conscious that all the men whe worked for me would go home and ask their wives what it's like, so they would know how to deal with me. I assumed that. I don't know that any of them did. I tried to keep my pregnancy secret as long as possible and have them find out I've been pregnant for four months and hadn't behaved any differently."
Mendenhall's baby was due in early August. [????] "I now work from about 8 a.m. to 6 p.m. Everybody at work has so afraid of being offensive, that they ignore it."
"I think the whole society has turned around a great deal, intensively, in the last five years," says Kristine Marcy, who sees changes in men's attitudes towards their jobs as well as women's."
"Please find below the key company advisors to Serco:
Auditors
Principal Bankers
Investment Bankers
N M Rothschild & Sons Limited
New Court
St Swithin's Lane
London
EC4N 8AL
Tel: +44 20 7280 5000
Fax: +44 20 7929 1643
www.rothschild.com"
"The National Crime Squad co-ordinated arrests of suspected paedophiles across 19 separate countries on 28 November using information supplied by Demon Internet.
The Internet service provider was approached by the National Crime Squad and agreed to allow officers to access its servers. This led to the recovery of data showing the activity of nearly 1,500 newsgroups during a two-week period.
From this data, officers established that almost 10,000 Internet Protocol (IP) addresses had accessed more than 30 of the Web sites carrying paedophilia. For operational reasons this number was whittled down to just over 400 addresses of those specifically distributing paedophiliac images.
The information was then distributed via Interpol to the countries identified with the suspects, and evidence packs on each of the targets were distributed to the relevant police forces
Detective Superintendent Peter Spindler, leading the investigation for the National Crime Squad, said: "With the assistance of Demon Internet and the support and guidance of the National High-Tech Crime Unit, we are able to show that those accessing these newsgroups did so regularly and with purpose.
"We also learnt, not surprisingly, that those abusing the Internet have learnt from recent police successes how best to protect their true identities," he added.
The National Crime Squad and Serco, its IT partner, have developed facial mapping software that they hope to use to identify the abused children featured on the paedophiliac sites."
"Websense to Go Private in $900 Million Buyout by Vista Equity Partners
By: Robert Lemos | May 22, 2013
A private equity firm, Vista Equity Partners, will buy Websense, which makes Internet content-security systems.
Websense, a content-security provider, has agreed to be purchased by private equity firm Vista Equity Partners in a cash-for-stock deal worth approximately $907 million, the companies said in an announcement on May 20.
The planned sale continues a trend among many technology companies—including Blue Coat Systems, BMC Software, and SonicWall—to return to private management. Vista will pay $24.75 for each share of Websense stock held by investors, a price that is 29 percent more than the stock's closing price as of Friday, May 17, and 53 percent more than the average closing price over the past two months, Websense stated in its announcement.
"Vista shares a similar vision for the company, including a dedication to developing and delivering best-in-class cyber-security to our customers," Websense CEO John McCormack said in the announcement. "Vista brings an operational discipline that will enable us to continue to invest in the business and technology innovation."
Websense is not the first security firm to be taken private by an investor. In 2010, network security firm SonicWall was taken private by investment firm Thoma Bravo for $717 million and, according to The Wall Street Journal, sold two years later for $1.2 billion to computer-technology company Dell.
Further reading
Oracle Partners With SafeLogic to Improve OpenSSL
12 Security Startups Raised New Funding in July
In early 2012, Thoma Bravo bought up Blue Coat Systems in a $1.3 billion stock purchase. And earlier this month, two investment firms took information-technology management firm BMC Software private in a deal worth $6.9 billion.
Even prominent computer-technology company Dell is attempting to go private in a controversial move that would quadruple founder Michael Dell's holdings of the company and leave it in greater debt.
Websense started in 1994 as a security reseller, NetPartners, changing its name to Websense in 1999, following the success of its software that helps companies manage employee Web use. In 2000, the company went public at $18 a share, generating $65.7 million in its initial public offering, and announced a 2-for-1 stock split in 2006.
While the company started off focusing on Web content, it transformed itself into a content-security firm throughout the past decade. In 2010, the company launched its Triton data-security platform, which accounts for an increasing portion of its revenues. In the first quarter of this year, the company announced profits of $2.8 million, compared with a loss in the same quarter a year earlier, and two-thirds of the revenue came from Triton sales and subscriptions.
Vista Equity Partners launched in 2000, the same year that Websense went public. Founded by two alumni of Goldman Sachs, Vista focuses on a small number of investments each year, looking to make specific operational improvements that can turn a company into a high cash-flow business.
"We are long-term investors in enterprise software and data companies that are committed to being leaders in their markets," Robert F. Smith, CEO and founder of Vista Equity Partners, said in the announcement.
The deal to take Websense private is not expected to change the senior management structure at the firm, the companies said."
"NMCI consolidated roughly 6,000 networks—some of which could not e-mail, let alone collaborate with each other—into a single integrated and secure IT environment. HP updated more than 100,000 desktop and laptop PCs in 2007.[13] The program also consolidated an ad hoc network of more than 8,000 applications to 500 in four years and 15,003 logistics and readiness systems to 2,759 over a two-year period.[14]
Sub-contractors to HP include:
Apple Inc., Cisco, Dell, McAfee, Microsoft, Oracle Corporation, Sun Microsystems, and Symantec[15]
Harris Corporation (which acquired Multimax formerly known as Netco Government Services and WAM!NET), which provided enterprise network infrastructure design and support until its contract expired in 2014.[16]
Verizon, which provides wide area network (WAN) connectivity.
HP also provides the security services once provided by Raytheon.
HP also has worked with more than 400 small businesses, with 5 percent for small disadvantaged businesses, 5 percent for women-owned small businesses and 1.5 percent for HUBZone small businesses. Since its inception, NMCI has exceeded the minimum 40% small business objective set for the contract.[17]
NMCI quickly suffered some widely publicized setbacks, including rollout delays that caused HP financial losses.[18] Today, NMCI is described in documents from the Navy's chief information officer as "the core enterprise network for Navy and Marine Corps forces in the United States and Japan, providing secure access to integrated voice, video and data communications."[19]
In 2009 NMCI became the first network to deploy the Global Address List (GAL), a multiservice address list that increases interoperability by enabling Navy and Marine Corps users to access the Defense Information Systems Agency's Joint Enterprise Directory Services (JEDS) contact list.[20]
Additional improvements to network performance are also underway with the deployment of the Network Operations Common Operating Picture (NetOps COP). The tool helps provide enhanced situational awareness via increased information sharing and collaboration to commanders by giving them a common picture of network performance. Commanders can see scheduled maintenance tasks and other issues impacting the network, giving them the option to defer work that might affect the flow of critical information from the battlefield.[21]
Work in 2008 has increased NMCI's ability to respond to security issues and the program was the first network to implement fully the Department of Defense information assurance standards in both classified and unclassified environments. Among the enhancements were the deployment of Websense content filtering, an information assurance tool designed to inspect and block inbound Web traffic containing malicious code with little impact to the user. According to NMCI public affairs, "Websense allows the Network Operational Commands to set a tailored blocking policy by content such as gambling, hate speech or adult content, rather than blocking specific sites or URLs only. This allows the network operators to block sites much more efficiently and outsources the fight against the growing amount of inappropriate content."[22]
According to the Navy, Websense enables users to block or unblock sites, based on emerging and/or dynamic threats. The NMCI blocking policy is determined by various operational commands, such as the Naval Network Warfare Command, and enforced by the Global Network Operations Center, based in Norfolk. Blocked sites are redirected to a notification page which then links to a page on NMCI's homeport Web site. On this site, a user can submit a request that a site be unblocked in order to support mission requirements.[22]"
"SERCO: 'The biggest company you've never heard of'
JULY 7, 2013 BY 21WIRE
21st Century Wire says…
As politicians asset-strip the public's portfolio of properties, infrastructure and services, one multinational corporation has grown as a result – and its scope and reach may shock many people who have not been paying attention.
All around the globe, our governments are busy outsourcing public-sector services like health, education, police, prisons, money delivery and military – to the esteemed private sector. It's sold to the public as a solution to avoiding higher taxes, while retaining better services. But it's simply an accountancy shell game, where the government kicks the can down the road by spreading the bill to the taxpayer over a longer period of time, in order to avoid any large upfront payments – all the while, allowing a private corporation to extend its influence over society. This, by definition, is fascism.
They are called SERCO, and they run countries…
The Biggest Company You've Never Heard Of

As well as thanking God for his success, CEO Chris Hyman is a Pentecostal Christian who has released a gospel album in America and fasts every Tuesday. Coincidentally he was in the World Trade Centre on 9/11 on the 47th floor addressing shareholders."
8-10-2017 KELLY 57 – CLINTON SERCO DEMON PARDON

1495 Total Views
1 Views Today
Please follow and like us: