Kelly 50 – Serco Lloyd's In Supercat Frauds, Scaramucci's SkyBridge Carbon Caps, BP's Martec Helideck Bomb
Field McConnell, USMC 0116513
Abel Danger Global Private Intel
P O Box 39
Plum City WI 54761
The Honorable John F. Kelly
White House Chief of Staff (Designate)
Washington, D.C. 20528
Open letter from the Cloud Centric Crime Scene Investigators of Abel Danger
August 2, 2017
Dear Secretary Kelly:
We ask you to accept Brief 50 from Field McConnell – United States Marine and Global Operations Director of Abel Danger (AD) – on alleged super-cat insurance frauds in which Serco and Lloyd's Register Group develop carbon-cap death pools for Anthony Scaramucci's SkyBridge Capital clients and deploy explosive experts from Martec Canada to destroy pre-insured assets deemed in violation of the cap.
McConnell believes that Serco began providing Zulu timing signals over the Navy/Marine Corps Onion Router (Tor) to organizers of the Scaramucci SkyBridge Alternatives (SALT) conference in May 2009 in Las Vegas, Nevada where 500 asset managers, investors and other industry thought leaders were allegedly introduced to carbon-cap death-pool betting on super-catastrophe (super-cat) events.
McConnell believes that on 20 April 2010 Serco and Lloyd's Register agents used Tor to ignite a Martec incendiary bomb under the helideck of the Deepwater Horizon, the offshore rig leased to Serco shareholders, BP, for drilling at the Macondo Prospect, and conceal the identities of the arsonists who allegedly triggered super-cat carbon-cap claims by Scaramucci's SkyBridge clients.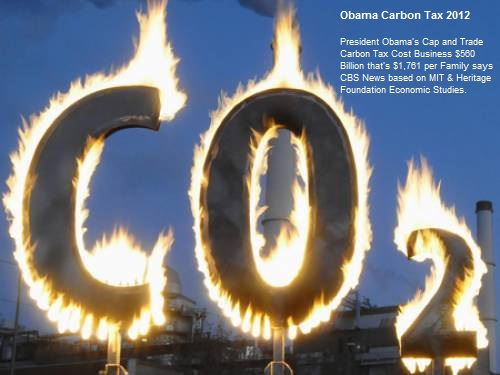 Scaramucci's uncensored rant

Copy of SERCO GROUP PLC: List of Subsidiaries AND
Shareholders! (Mobile Playback Version)

Yours sincerely,
Field McConnell
USMC 0116513
P O Box 39
Plum City WI 54761
+001-715-307-8222
"Deepwater Horizon was an ultra-deepwater, dynamically positioned, semi-submersible offshore drilling rig[8]owned by Transocean. Built in 2001 in South Korea by Hyundai Heavy Industries,[9] the rig was commissioned by R&B Falcon (a later asset of Transocean),[10]registered in Majuro, and leased to BP from 2001 until September 2013.[11] In September 2009, the rig drilled the deepest oil well in history at a vertical depth of 35,050 ft (10,683 m) and measured depth of 35,055 ft (10,685 m)[12]in the Tiber Oil Field at Keathley Canyon block 102, approximately 250 miles (400 km) southeast of Houston, in 4,132 feet (1,259 m) of water.[13]
On 20 April 2010, while drilling at the Macondo Prospect, an uncontrollable blowoutcaused an explosion on the rig that killed 11 crewmen and ignited a fireball visible from 40 miles (64 km) away.[14]The fire was inextinguishable and, two days later, on 22 April, the Horizon sank, leaving the well gushing at the seabed and causing the largest oil spill in U.S. waters.[15]"
Serco Usability Services
Serco Usability Services, previously at the National Physical Laboratory, has been developing and applying practical human-centred evaluation and design techniques for many years. It was the co-ordinating partner for TRUMP and was the project's source of expertise in human-centred techniques.
Inland Revenue
The Inland Revenue is the tax collection department of the UK Government. With over 60,000 staff, IR relies on IT for administrative support. Because they must implement Government tax policy, IR must be able to implement new business systems rapidly and correctly.
Israel Aircraft Industries (IAI)
Israel Aircraft Industries design and build aircraft and avionics equipment. IAI has a reputation for efficiency and quality, and the techniques introduced by TRUMP improved their development efficiency and the quality of the products.
Lloyd's Register
Lloyd's Register performed independent assessment of the usability maturity of the Inland Revenue, both before and after the introduction of the human-centred techniques.
"While BP is in the line of fire for failing to act on such apparently crucial warnings, Transocean, the Swiss-based company that owns a fleet of offshore oil rigs, also has to answer for serious anomalies. A report compiled at Transocean's request by Lloyd's Register Group shortly before the catastrophe found that crucial elements of the blowout preventer, including safety valves, had not been properly inspected for 10 years in violation of guidelines that the device is fully inspected every three to five years.
The report, obtained by the New York Times, also listed 26 parts of the rig that were in "bad" or "poor" condition. Workers quoted in the Lloyd's survey said that they were under the impression that Transocean considered keeping the drilling going a higher priority than maintaining the rig."
"The first report focused on the its "safety culture" and was conducted by a division of Lloyd's Register Group, a maritime and risk-management organization that dispatched two investigators to inspect the rig March 12 through 16. They conducted focus groups and one-on-one interviews with at least 40 Transocean workers.
The second report, on the status of the rig's equipment, was produced by four investigators from a separate division of Lloyd's Register Group, also on behalf of Transocean.
These investigators were scheduled to inspect the rig in April. While the report described workers' concerns about safety and fears of reprisals, it did say that the rig was "relatively strong in many of the core aspects of safety management." Workers believed teamwork on the rig was effective, and they were mostly worried about the reaction of managers off the rig."
"LR establishes the Applied Technology Group, centred around the activities of Martec Limited
The Applied Technology Group (ATG) describes the team providing ever-expanding technology leadership capabilities, multidisciplinary consulting services, the development of engineering analysis software and specialised contract research services in Canada and globally across the LR Group
The Lloyd's Register Applied Technology Group is a team of fifty people in two locations in Canada, – Halifax, Nova Scotia and Ottawa, Ontario. Colin Clark, the General Manager of Lloyd's Register's Applied Technology Group (ATG) describes its role as innovating and applying real world solutions in six key technology areas where the ATG's specialised expertise sets it apart:
Public Safety: The development and application of explosive modelling and structural response analysis to protect soldiers, civilians and critical assets.
Survivability: Supporting the safe and effective operations of complex integrated marine assets throughout their operational profile.
Life Cycle Management: Starting at concept design through to ship recycling, LR's ATG provides in-depth analysis of major assets through life.
Polar Technologies: Solutions that provide clients with sound engineering expertise in designing and operating assets that perform in harsh, cold environments and that meet evolving regulatory frameworks.
Advanced Tools: Developing and supporting customised tools that are applied to create technology solutions.
Emerging Technologies: Analysis that provides insight into understanding complex phenomena in industries such as renewable energy and autonomous underwater vehicles."
"SkyBridge Capital is a global investment firm based in New York City, United States. It is run by chief investment officer Ray Nolte.[2][3] Founder Anthony Scaramucci had co-managed the firm until January 17, 2017, when sale of the firm was announced.[4]
SkyBridge has produced the SkyBridge Alternatives (SALT) conference,[5] to become a standalone entity following its May 2017 events.[4] …..
SkyBridge Capital hosts a large investment conference, known as the SkyBridge Alternatives (SALT) conference, biannually in the U.S. and Asia.[16] The first SALT conference was held in May 2009 in Las Vegas, Nevada and convened 500 asset managers, investors and other industry thought leaders.[17] The flagship conference has grown to include participation by over 1,800 thought decision makers, industry experts, finance professionals and members of the alternative investment community.[18]SALT's mission has been described as being committed to facilitating balanced discussions and debates on macro-economic trends, geo-political events and alternative investment opportunities within the context of a dynamic global economy.[18][19]
Featured speakers have included Ehud Barak,[implicated in 9/11] Tony Blair,[Carbon Disclosure Project; war crimes connected to Iraq] Gordon Brown, George W. Bush, Bill Clinton,[Clinton Foundation] Izzy Englander, Timothy Geithner,[2008 mortgage fraud; bailing out banks] Al Gore,[climate change fraud; carbon trading] Ken Griffin, Valerie Jarrett,[man-in-the-middle attacks; probable psychopath] Lim Hng Kiang, Kenneth Langone, Jin Liqun,[23] Dan Loeb, Michael Milken,[racketeering and fraud] Al Pacino, Leon Panetta,[implicated in 9/11] David H. Petraeus,[Iraq war; ratlines; attack on Syria; revealing classified information to Paula Broadwell; the firm Kohlberg Kravis Roberts & Co. L.P. where Petaeus is now at is invested in organ transplanting/harvesting through its investment in a company in India known as radiant Life Care] John Paulson,[24] Colin Powell,[supporting WMD fraud in Iraq] Wolfgang Puck, Mitt Romney, Don Brownstein,[25] David M. Rubenstein,[22] Nicholas Sarkozy,[receiving financial election campaign money from Libya's Muammar Gaddafi] Paul Singer, Tharman Shanmugaratnam,[26] Oliver Stone, Lawrence H. Summers, David Tepper[27] and Jean Claude Trichet. [Trichet is on the Bilderberg steering committee] SALT Asia was first held in October 2012, at the Marina Bay Sands in Singapore.[20] It was held again with 1,000 participants at the Marina Bay Sands September 24–27, 2013.[23]
Following its May 16–19, 2017 events in Las Vegas, the SALT Conference is to become a standalone entity.[4]"
"Published: 8 Jan 2015 Serco said goodbye to the National Physical Laboratory (NPL) at the end of December 2014 after 19 years of extraordinary innovation and science that has seen the establishment build a world-leading reputation and deliver billions of pounds of benefit for the UK economy. During that period under Serco's management and leadership, NPL has delivered an extraordinary variety and breadth of accomplishments for the UK's economy and industry. Some of the key achievements during that time have been: -… It has been estimated that work carried out by the Centre of Carbon Measurement at NPL will save eight million tonnes of carbon emissions reductions (2% of UK footprint) and over half a billion pounds in economic benefit over the next decade. … NPL's caesium fountain atomic clock is accurate to 1 second in 158 million years and NPL is playing a key role in introducing rigour to high frequency trading in the City through NPLTime."
1005 Total Views
2 Views Today
Please follow and like us: