Kelly 5-Eyes Brief 3 – Serco's Deepwater Coast Guard Bomb, Slatkin's Death-Pool Zulu Bridge, Obama's Demon Carbon Cap
Field McConnell, USMC 0116513
Abel Danger Global Private Intel
P O Box 39
Plum City WI 54761
Kelly 5-Eyes Brief 3 – Serco's Deepwater Coast Guard Bomb, Slatkin's Death-Pool Zulu Bridge, Obama's Demon Carbon Cap
via fax to 202-612-1976 fax to John Kelly's secretary
The Honorable John F. Kelly
Secretary of Homeland Security
Washington, D.C. 20528
From the Cloud Centric Crime Scene Investigators of Abel Danger
June 2, 2017
Dear Secretary Kelly
We ask you to accept Brief 3 from Field McConnell – United States Marine and Global Operations Director of Abel Danger (AD) – on Serco agents' allegedly-treasonous use of 5-Eyes networks to detonate a U.S. Coast Guard-designed bomb under the heli-deck of the Deepwater Horizon drilling rig on 20 April 2010; inject fake news into Zulu-timed death pools set up with the federal bridge certification authority by Citibank Treasury Officer Nora Slatkin, a former U.S. Assistant Secretary of the Navy (Research, Development and Acquisitions) and a former Executive Director of the CIA, and, deploy Serco's Demon face-recognition software to extort the support of pedophile elites for an Obama carbon cap of 350ppm and the mass murder of climate deniers.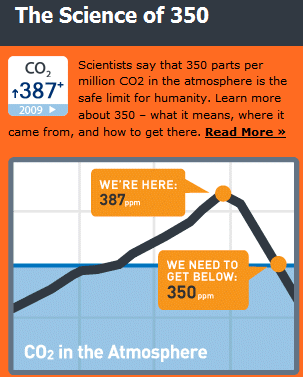 Copy of SERCO GROUP PLC: List of Subsidiaries AND Shareholders! (Mobile Playback Version)

Serco Deepwater Coast Guard Bomb –a Coast Guard onion router (Tor) network in the Navy/Marine Corps Intranet (NMCI) for use by its Digital Fires Instructors at Marine Corps Base Camp Pendleton to relay the detonation signals to the bomb on the Deepwater Horizon.
Slatkin Death-Pool Zulu Bridge Network –Allegedly embedded in Serco's Federal Bridge Certification Authority (FBCA) to conceal Internet transactions including child pornography, death-pool betting, money laundering and fake-news emails and allow Citi banker Nora Slatkin to launch Zulu-timed man-in-the-middle attacks on bridge mentors including Boeing, Lockheed Martin, Northrop Grumman and Raytheon.
Obama's Demon Carbon Cap Network – Allegedly set up in 1994 with Serco Demon face-recognition software by the late Jimmy Savile to track pedophiles in ambassadorial, cabinet and sub-cabinet positions in the 5-Eyes countries and extort support for an Obama carbon cap (350ppm!) in enemy states.
Yours sincerely,
Field McConnell
USMC 0116513
P O Box 39
Plum City WI 54761
+001-715-307-8222
Abel Danger – global network dedicated to uncovering treasonous acts against humanity
2799 Total Views
1 Views Today
Please follow and like us: