Kelly 276: Rothschild's Con Air Ramzi Patents, Serco North Tower Dead Pool, QinetiQ SES Pig Farm Buck
General John F. Kelly
White House Chief of Staff
Washington, D.C. 20528
Open letter from the Cloud Centric Crime Scene Investigators of Abel Danger
May 18, 2018
Dear General Kelly:
Please accept Brief 276 from Field McConnell – United States Marine Corps whistle-blower and Global Operations Director of Abel Danger (AD) – wherein he and his research team at Abel Danger plan to help injured communities launch crowd-funded docudramas and class-action lawsuits where the plaintiff group represents people who have suffered wrongful deaths as a result of attacks allegedly sponsored by associates of the late Victor Rothschild, former Chairman of N M Rothschild & Sons Ltd., allegedly executed by 'Con Air' SWAT teams including those directed by Abdul Karim or Khaled Sheikh Mohammed a.k.a. "Ramzi Yousef" or "KSM", and allegedly involve the negligent, reckless, willful, fraudulent or concealed transfer of patented devices from Churchill's Toyshop (a British weapon R&D organisation of WWII) into the custody of Rothschild clients for their apparent use in dead-pool betting on timing or body counts at mass-casualty events coordinated through Con Air.
Abel Danger believes that N M Rothschild – investment banker for Serco, Queen Elizabeth II and U.S. President Donald Trump – established the Serco Con Air SWAT team network in 1985 with Kristine "Con Air" Marcy, Field McConnell's sister, and Nicholas and Rupert Soames, two of Winston Churchill's grandsons and members of London White's Club, who allegedly used Jerome H. Lemelson's Prisoner tracking and warning system and corresponding methods US6054928A to set up a 47th Floor dead pool in NYC's WTC1 (North Tower) on 9/11 when Rothschild's apparently took bets from Serco shareholders on timing and body counts for "the first live-broadcast mass snuff film in human history".
AD believes Serco used Howard Lutnick's Real-time interactive wagering on event outcomes CA 2460367 A to establish Starnet Communications in Vancouver as an online junket operator where blackmailed hotel guests could watch witnesses being shot with Darrel Rubin's Biological active bullets, systems, and methods US9200877B1 at a BC pig farm between 1983 and 2002.
AD believes that Serco – formerly RCA GB 1929 – recruited "Ramzi Yousef" an apparent alias for an Abdul Basit Mahmoud Abdul Karim after he graduated in electrical engineering from Swansea Institute in Wales in 1990 and then, allegedly, put him through an English language course at the Oxford College of Further Education, trained him in bomb making in Peshawar, assembled his Con Air SWAT team network and sent him with a forged British passport to United States in 1992 to develop the 1993 attacks on New York City's World Trade Center, and after incarcerating him in ADX Florence located near Florence, Colorado, gave him (and his uncle KSM) command of Con Air missions with two basic categories of weapons namely…
1. Penetrator devices such as Taser International's Hand-held stun gun for incapacitating a human target US6636412B2 which allegedly generated a time-stamped snuff film image for the death of the late JonBenét Ramsey on Christmas Day 1996 or the Lockheed Martin Rocket-Boosted Guided Hard Target Penetrator US 6276277 B1 which allegedly allowed Rothschild's London and NYC agents to trigger death pool betting for Serco clients and shareholders on the 47th Floor of the WTC North Tower on 9/11.
2. Radio-controlled devices derived from apparent patent-continuation frauds by Serco and QinetiQ operatives of the USPTO and the U.K. MoD's privatized laboratories who allegedly hacked Motorola's Dynamic encryption key selection for encrypted radio transmissions US5222137A and the multichannel device held by the late FDNY Chief of Department Peter James Ganci Jr. which appears to have been used to ignite the Qinetiq Explosive Device US20060243151A1 and elevator-shaft incendiaries embedded in Arconic's [cf. Grenfell Tower!] Double sheet aluminum panel .. US 20160096343 A1 and kill 343 FDNY members with ambush demolitions of WTC1 & 2 on 9/11.
AD believes that Serco SWAT teams fitted Boeing planes with Boeing's Intervention flight management system US4811230A and warned Buck Revell, Senior Executive Service (SES-6) and then FBI Director deputy in charge of Criminal Investigative, Counter-Terrorism and Counter-Intelligence activities, to pull his son and daughter-in-law off the tarmac just before Pan Am Flight 103 took off from London's Heathrow airport at 18:25 hours on 21 December 1988 and the Dean Cross patented Radio beacon triggered the bomb which delivered a body count of 243 passengers + 16 crew + 11 people on the ground in Lockerbie, Scotland just after 19:02:50.
AD believes that Serco hired Buck Revell to work with the UK's National Crime Squad (NCS) to set up and silence witnesses who can be blackmailed with the US Air Force's Autonomous face recognition machine US5012522A and manipulated with QinetiQ North America Inc's Social Engineering Protection Appliance US9123027B2 to filter physical truth (actus reus) from crime scene investigations which might otherwise expose the decades-old Rothschild's dead-pool betting and Con Air SWAT team murder-for-hire services allegedly launched by Kristine Marcy, a former Senior Counsel for the USMS, in 1985 after she had purchased and modified a Boeing 727 (B-727) aircraft capable of moving about 100 Con Air prisoners or parolees at a time out of the Air Operations Division located by SES agents at the airport in Oklahoma City.
With this the 276th Kelly public briefing, we have shown why the Trump Administration must purge associates of N M Rothschild & Sons Ltd, Serco shareholders and the U.S. Senior Executive Service from contracts with America particularly those contracts related to the procurement and deployment of Con Air SWAT teams equipped with patented devices to real or simulated mass-casualty events.
Abel Danger will help leaders of injured communities to develop crowd-funded film productions and law suits so that while claims for damages for wrongful deaths appear in the online courts of public opinion, scripts for physical acts causing deaths (actus reus) associated with the negligent, reckless, wilful, fraudulent or concealed use of patented devices and spoliation of evidence, can be published on the AD website without attempting to prove mental intent to murder (mens rea).
The Dead Pool (1988) Trailer

Dubai Air Navigation Services – Serco

Trump saw on 9/11/2001: bombs were used in WTC

The missile that hit WTC 2 in Slow Motion

9/11 Firemen claiming they heard explosions

Con Air, Trailer

Media Coverage of Starnet Raid – August 20, 1999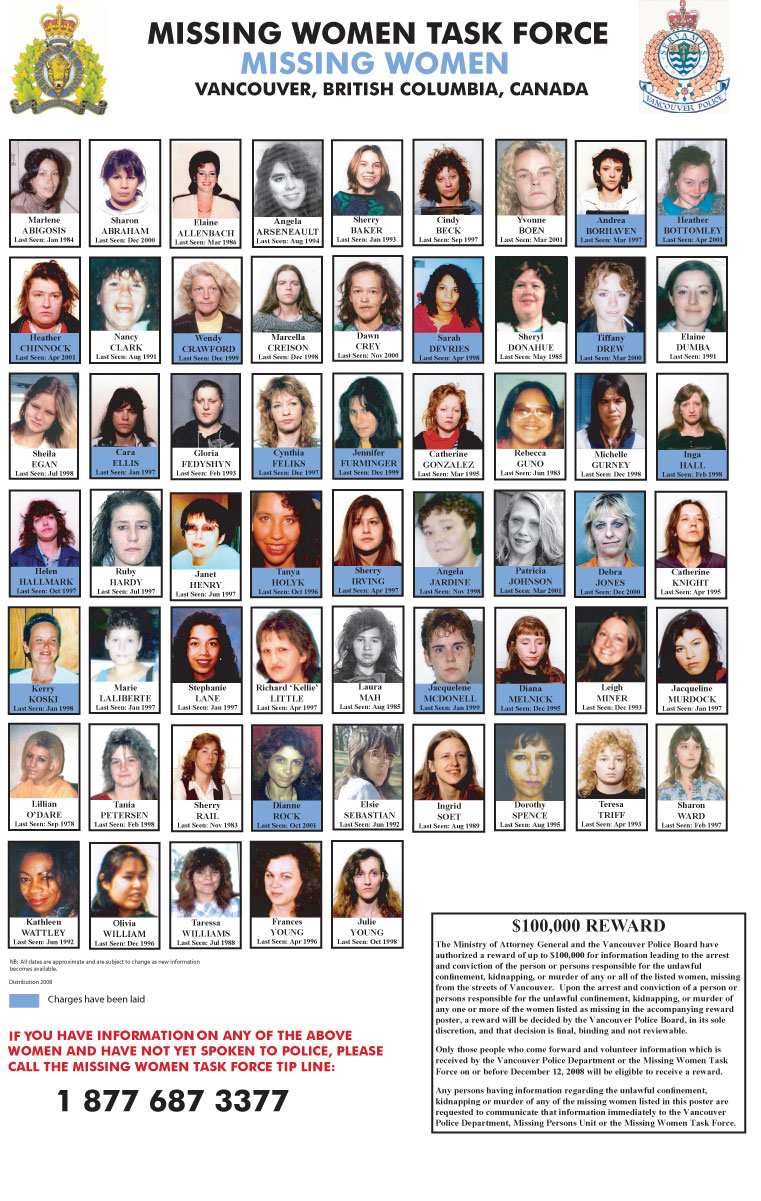 SERCO GROUP PLC: List of Subsidiaries AND Shareholders! [Note representatives of Serco's private-equity groups, Serco's investment banker N M Rothschild (Wilbur Ross?) and Serco shareholders, including the British and Saudi Arabian governments, AXA (Co-developer of and with a presumed virtual office in the Trump Tower), Allianz, 10 Global Custodians with $100 trillion under management and the TIAA pension fund met in a junket (wagering) room on the 47th Floor of North Tower (WTC1) on 9/11!]

Yours sincerely,
Field McConnell
USMC 0116513
P O Box 39
Plum City WI 54761″
+001-715-307-8222
"Digital Fires Instructor Serco – [Marine Corps Base!] Camp Pendleton, CA Uses information derived from all military disciplines (e.g., aviation, ground combat, command and control, combat service support, intelligence, and opposing forces) to determine changes in enemy capabilities, vulnerabilities, and probable courses of action."
"Serco Processes 2 Millionth Patent Application for U.S. Patent and Trademark Office
March 19, 2013 RESTON, VIRGINIA – March 18, 2013 – Serco Inc., a leading provider of professional, technology, and management services to the federal government, announced today that their Pre-Grant Publication (PGPubs) Classification Services team recently processed their 2 millionth patent application for the U.S. Patent & Trademark Office (USPTO). Each application was also processed within the contractually required 28-day window."
"Khalid Sheikh Mohammed (sometimes also spelled Khalid Shaikh Mohammed;[4] among at least fifty pseudonyms;[5] born April 14, 1965) is a Pakistani Islamist militant held by the United States at the Guantanamo Bay detention camp under terrorism-related charges. He was named as "the principal architect of the 9/11 attacks" in the 9/11 Commission Report.[6]
Sheikh Mohammed was a member of Osama bin Laden's al-Qaeda organization, leading al-Qaeda's propaganda operations from around 1999 until late 2001. He confessed to FBI and CIA agents to a role in many of the most significant terrorist plots over the last twenty years, but his interrogators' use of enhanced interrogation techniques has caused some to question certain aspects of his confessions.[7]
Mohammed was captured on March 1, 2003, in the Pakistani city of Rawalpindi by a combined operation of the US Central Intelligence Agency (CIA) and Pakistan's Inter-Services Intelligence (ISI). Immediately after his capture, Mohammad was extraordinarily rendered to secret CIA prison sites in Afghanistan, then Poland, where he was interrogated by U.S. operatives.[8] By December 2006 he had been transferred to military custody at Guantanamo Bay detention camp. In March 2007, after significant interrogations, Mohammed confessed to masterminding the September 11 attacks, the Richard Reid shoe bombing attempt to blow up an airliner, the Bali nightclub bombing in Indonesia, the 1993 World Trade Center bombing, the murder of Daniel Pearl, and various foiled attacks, as well as numerous other crimes.[9][10] He was charged in February 2008 with war crimes and murder by a U.S. military commission at Guantanamo Bay detention camp which could carry the death penalty if convicted.
In 2012, a former military prosecutor criticized the proceedings as insupportable due to confessions gained under enhanced interrogation techniques.[10] A 2008 decision by the United States Supreme Court also drew into question the legality of the methods used to gain such admissions and the admissibility of such admissions as evidence in a criminal proceeding.[11]
…. According to U.S. federal documents, in 1982 he had heard Abdul Rasul Sayyaf's speech in which a call for jihad against the Soviets was declared.[1] At age sixteen, he joined the Muslim Brotherhood.[17] After graduating from high school in 1983, Mohammad travelled to the United States and enrolled in Chowan University in Murfreesboro, North Carolina. He later transferred to North Carolina Agricultural and Technical State Universityand received a Bachelor of Science (BS) in mechanical engineering in 1986.[1][18]"
"DEPARTMENT OF JUSTICE – OFFICE OF THE INSPECTOR GENERAL INSPECTIONS REPORT – THE JUSTICE PRISONER AND ALIEN TRANSPORTATION SYSTEM
March 1997 Report Number I-97-05
Rather than relying solely on commercial flights to move prisoners over long distances, the USMS established its own air transport capability in 1985 with the purchase of a Boeing 727 (B-727) aircraft, capable of moving about 100 prisoners at a time. The hub of the newly created Air Operations Division was located at the airport in Oklahoma City, Oklahoma."
"Training & Certification – Trusted Training Agent for ATC
Serco is the only non-governmental entity that has been authorized to certify air traffic control specialists by the International Civil Aviation Organization (ICAO), a specialized agency of the United Nations.
We have developed advanced training techniques for air traffic control that lead to accelerated learning and have a global safety culture rooted in 60-years of experience.
Next Generation Aviation Simulation
Serco was recently awarded the "Technology Implementation of the Year 2013" at the Aviation Business Awards for the implementation of a tower simulator at the Al Maktoum International Airport in Dubai.
This tower simulator, which is the largest in the world, was designed by Serco and advanced the state-of-the-art in ATC training. The system integrates genuine controller instruments to create a "live" operational environment that includes communications systems, radar displays and airfield lighting.
The simulator, which can be configured to mimic any airport in the world, enables Dubai to learn from and integrate best practices developed at other leading airports. By simulating new procedures and technologies in a highly realistic environment, air traffic controllers avoid any disruptions and fully adjust to changes before they are adopted.
This is just one more way Serco helps our clients to world-class safety and efficiency."
"All the gifts but contentment
Niall Ferguson reviews Elusive Rothschild by Kenneth Rose
By Niall Ferguson
12:00AM GMT 23 Mar 2003
Victor Rothschild was born as lucky as it is possible to be born. He was the heir to both a title and a great fortune. And he was talented – so much so that the cliche "Renaissance man" for once seems appropriate. He played county cricket for Northamptonshire. He was elected a Fellow of Trinity College, Cambridge, before he had published a word. He was a brilliant zoologist whose research into the reproduction of sea urchins earned him a Fellowship of the Royal Society at the age of 43. Yet he was also an expert on 18th-century books, whose private library merited a Cambridge University Press catalogue.
Rothschild was no less successful when he left academe for public life. He served both Labour and Conservative governments, causing no end of a commotion as the head of Edward Heath's Central Policy Review Staff (the original "Think Tank"). In the private sector he was Director of Research at Shell and Chairman of the family firm of N. M. Rothschild & Sons.
He also had many of the conventional virtues in abundance. He was, for example, extravagantly generous towards his friends. You might say that would be easy enough for a Rothschild, but it cannot be said of every millionaire. And yet, as Kenneth Rose reveals in this rich and intimate biography, Rothschild was an unquiet spirit, whose contradictory appetites for intrigue and confrontation came close to destroying his reputation.
The list of conspiracies and quarrels is a long one, beginning in his own private life. His first marriage to Barbara Hutchinson was a catalogue of rows and his treatment of his eldest son Jacob seems almost calculated in its cruelty. (In the words of an anonymous cousin, he was "a brusque and dismissive tyrant seeking revenge for his failed first marriage by humiliating his son".)
He fell out with Trinity College over its alleged neglect of books he had donated to its library. His role at the Think Tank turned out to be "to rub ministers' noses in the future"; Heath came bitterly to regret his appointment. Margaret Thatcher too must have rued the day she ever met the man who acted as William Waldegrave's adviser during the design of the calamitous poll tax.
It is, however, for his turbulent role in the murky world of espionage that Victor Rothschild is doomed to be remembered. The evidence against him was always circumstantial. At Cambridge he had befriended Guy Burgess and Anthony Blunt, two of the five "Cambridge spies" who would go on to betray their country to the Soviet Union. During the war he had also got to know a third of these traitors, Kim Philby.
Rothschild himself was never a Communist nor a Soviet spy. Yet he disastrously compromised himself in later life when he encouraged Peter Wright, the renegade ex-MI5 officer, to hand over his memoirs and allegations to the journalist Chapman Pincher. This bizarre act sparked off claims that Rothschild himself was the "fifth man" which elicited a damningly weak exculpation by Mrs Thatcher. The nadir of his career was his cross-examination by the Serious Crimes Squad of Scotland Yard.
What made Rothschild so destructively irascible? Malcolm Muggeridge captured something of Victor's fractious temperament, looking back on a wartime encounter in Paris. He had, Muggeridge recalled, "a curious, uneasy mixture of arrogance and diffidence". Was it the result of the crude anti-Semitism he had encountered at prep school – or perhaps the more subtle anti-Semitism he and others detected behind slights (like his failure to secure election to White's Club) in later life? Perhaps. Although devoid of religious feeling, Victor could hardly disown the faith of his forefathers. His own aunt perished at Buchenwald.
Or was it the sense that none of his achievements would ever be wholly appreciated in their own right? The suspicion lurked – in Victor's mind if in no one else's – that as a Rothschild he enjoyed an unfair advantage in life. Paradoxically, he felt himself to be handicapped by this advantage – to be discriminated against on account of his privileges. It is given to few to enter the world with both a silver spoon in the mouth and a chip on the shoulder. But this was Victor Rothschild's predicament.
In a way, the suspicion that he was being given special treatment was justified. Cambridge allowed him to proceed to doctoral research without having to sit the undergraduate Tripos examinations. He was decorated for his work in countering German sabotage during the war, though his own efforts at bomb disposal for MI5 were no more heroic than those of more obscure servicemen – and unlike them he was able to subsist throughout the war on smoked salmon, poussins and vintage champagne. After the war directorships and chairmanships rained down on him that would not have rained down on him had his surname been Bloggins.
Nor, it might be said, would Bloggins have attracted such a high-class biographer. Kenneth Rose is candid about his close relationship to his subject. An unusual number of his sources are private conversations between himself and Victor Rothschild. Not all readers will feel comfortable with such overt loyalty on the part of a biographer.
Nevertheless, this is very far from being a work of hagiography. Muggeridge got Rothschild right, and Kenneth Rose has the wisdom to quote his sketch in full: "Somewhere between White's Club and the Ark of the Covenant, between the Old and the New Testament, between the Kremlin and the House of Lords he has lost his way . . . This Socialist millionaire, this Rabbinical sceptic, this epicurean ascetic, this Wise Man . . . had followed the wrong star and found his way to the wrong manger – one complete with chef, central heating and a lift."
It is not a heart-warming epitaph. But it has the harsh ring of truth.
Niall Ferguson's books include 'The House of Rothschild' (Penguin Press)."
997 Total Views
1 Views Today
Please follow and like us: