Kelly 275: Con Air Serco's Ramzi Toyshop, Rothschild's North Tower Death Pool, FDNY Ambush By Pig Farm SES Buck
General John F. Kelly
White House Chief of Staff
Washington, D.C. 20528
Open letter from the Cloud Centric Crime Scene Investigators of Abel Danger
May 17, 2018
Dear General Kelly:
Please accept Brief 275 from Field McConnell – United States Marine Corps whistle-blower and Global Operations Director of Abel Danger (AD) – wherein he and his research team at Abel Danger plan to help injured communities launch crowd-funded docudramas and lawsuits where victims have suffered wrongful deaths as a result of the negligent, reckless, wilful, fraudulent or concealed use of patented devices (cf. Winston Churchill's Toyshop – a British weapon R&D organisation of WWII) by 'Con Air' SWAT teams allegedly directed by Serco shareholders including the British and Saudi Arabian governments and ten so-called 'Global Custodians' with $100 trillion of assets, predominantly in the Five Eyes countries, under administration.
Abel Danger believes that Serco – formerly RCA GB 1929 – recruited "Ramzi Yousef" an apparent alias for an Abdul Basit Mahmoud Abdul Karim after he graduated in electrical engineering from Swansea Institute in Wales in 1990 and then, allegedly, put him through an English language course at the Oxford College of Further Education, trained him in bomb making in Peshawar, assembled his SWAT team network through Jerome H. Lemelson's [Con Air] Prisoner tracking and warning system and corresponding methods US6054928A, financed him with the DOJ Asset Forfeiture Fund and sent him with a forged British passport to United States in 1992 to develop the 1993 attacks on New York City's World Trade Center, and after incarcerating him in ADX Florence located near Florence, Colorado, gave him command of long-range Con Air missions with two basic categories of weapons namely…
1. Penetrator devices such as Taser International's Hand-held stun gun for incapacitating a human target US6636412B2 which allegedly generated a time-stamped snuff film image for the death of the late JonBenét Ramsey on Christmas Day 1996 or Lockheed Martin's Rocket-Boosted Guided Hard Target Penetrator US 6276277 B1 which allegedly allowed the London and New York City agents of Serco's investment banker N M Rothschild & Sons Ltd to stage death pool betting on the 47th Floor of WTC 1 (North Tower) on 9/11.
2. Radio-controlled devices derived from apparent patent continuation frauds by Serco and QinetiQ operatives of the USPTO and the U.K. MoD's privatized laboratories who allegedly hacked Motorola's Dynamic encryption key selection for encrypted radio transmissions US5222137A operated by the late FDNY Chief of Department Peter James Ganci Jr. who unwittingly appears to have triggered the Qinetiq Explosive Device US20060243151A1 which ignited elevator-shaft incendiaries embedded in Arconic's [cf. Grenfell Tower!] Double sheet aluminum panel .. US 20160096343 A1 and killed 343 FDNY members with the ambush demolitions of WTC1 & 2 on 9/11.
AD believes that the late chemical-warfare expert Victor Rothschild's associates at N M Rothschild – investment banker for Serco, Queen Elizabeth II and U.S. President Donald Trump – and Serco shareholders including the British government tasked Nicholas and Rupert Soames, two of Winston Churchill's grandsons, and Kristine "Con Air" Marcy, Field McConnell's sister, with testing Darren Rubin's Biological active bullets, systems, and methods US9200877B1 as witness-penetrating bullets at Con Air raves staged at a BC pig farm between 1983 and 2002.
AD believes that Serco SWAT teams fitted Boeing planes with Boeing's Intervention flight management system US4811230A and warned Buck Revell, Senior Executive Service (SES-6) and FBI Director deputy in charge of Criminal Investigative, Counter-Terrorism and Counter-Intelligence activities, to pull his son and daughter-in-law off the tarmac just before Pan Am Flight 103 took off from London's Heathrow airport at 18:25 hours on 21 December 1988 and then triggered a bomb through the Dean Cross patented Radio beacon for a body count of 243 passengers + 16 crew + 11 people on the ground in Lockerbie, Scotland just after 19:02:50.
AD believes that Serco hired Buck Revell to work with the UK's National Crime Squad (NCS) to set up and silence 'Fakebook' witnesses to death-pool betting who can be blackmailed with the US Air Force's Autonomous face recognition machine US5012522A and manipulated with QinetiQ North America Inc's Social Engineering Protection Appliance US9123027B2 to filter physical truth (actus reus) from crime scene investigations which might otherwise expose a Con Air SWAT team murder-for-hire service allegedly launched by the former Senior Counsel for the USMS Kristine Marcy in 1985 after she had purchased and modified a Boeing 727 (B-727) aircraft capable of moving about 100 prisoners at a time out of a newly-created Air Operations Division located at the airport in Oklahoma City, Oklahoma.
AD believes that Serco and Kristine Marcy's Senior Executive Service (SES) associates used Con Air SWAT teams deployed with Lemelson's prisoner tracking system to detonate a radio-controlled bomb inside a Sanyo Preset tuner US4220922A at 31,000 feet in Irish airspace in the Boeing 747-237B on the Montreal–London leg of Air India Flight 182 which crashed into the Atlantic Ocean killing 329 people including 268 Canadian, 27 British and 24 Indian citizens on 23 June 1985.
AD believes Serco used Howard Lutnick's Real-time interactive wagering on event outcomes CA 2460367 A to establish Starnet Communications in Vancouver in 1996 as a junket operator where Buck Revell could blackmail death-pool bettors in elite hotels with images of pig-farm child pornography and S&M oath rituals and ensure witnesses kept mouths and 'eyes wide shut'.
With this 275th Kelly public briefing, we have shown why the Trump Administration must purge Serco, Con Air and the U.S. Senior Executive Service from the Five Eyes patent offices and 'toyshops' to defend America against social engineering by enemies both domestic and foreign.
Abel Danger will help leaders of injured communities to develop crowd-funded film productions and law suits so that while claims for damages for wrongful deaths appear in the online courts of public opinion, scripts for physical acts causing deaths (actus reus) associated with the negligent, reckless, wilful, fraudulent or concealed use of patented devices and spoliation of evidence, can be published on the AD website without attempting to prove mental intent to murder (mens rea).
Trump saw on 9/11/2001: bombs were used in WTC

The missile that hit WTC 2 in Slow Motion

9/11 Firemen claiming they heard explosions

Con Air, Trailer

Media Coverage of Starnet Raid – August 20, 1999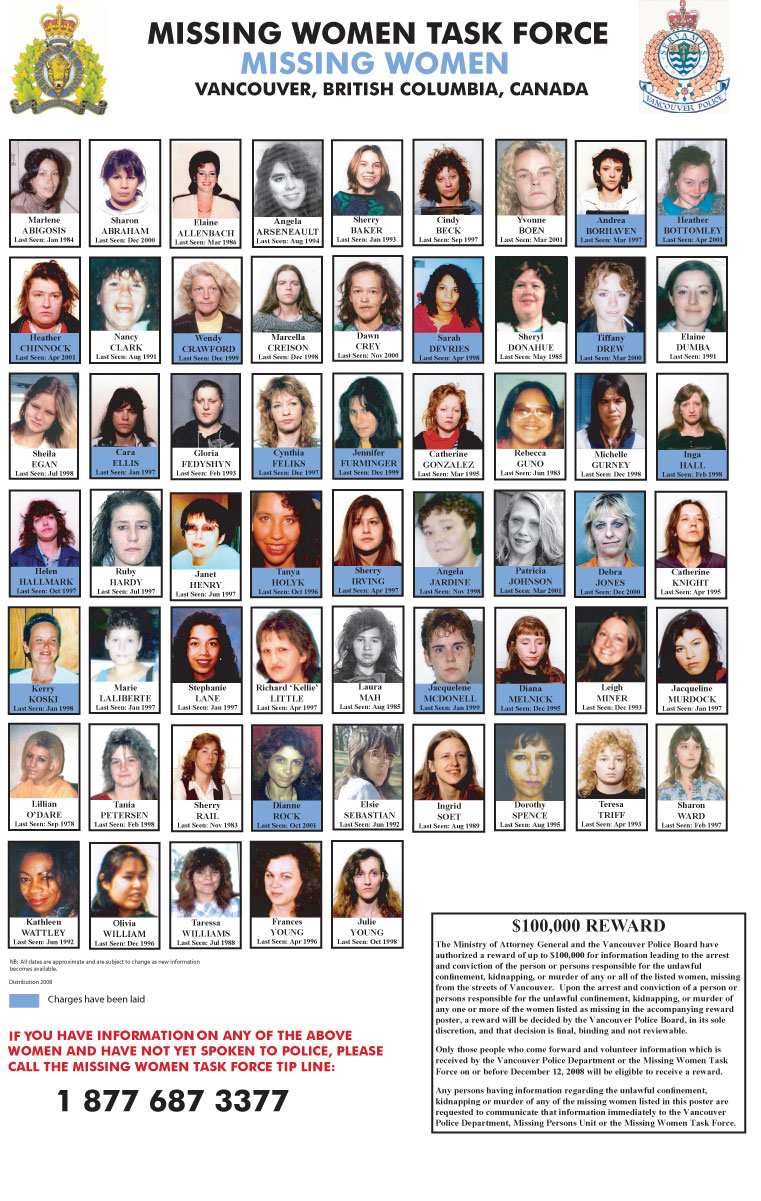 SERCO GROUP PLC: List of Subsidiaries AND Shareholders! [Note representatives of Serco's private-equity groups, Serco's investment banker N M Rothschild (Wilbur Ross?) and Serco shareholders, including the British and Saudi Arabian governments, AXA (Co-developer of and with a presumed virtual office in the Trump Tower), Allianz, 10 Global Custodians with $100 trillion under management and the TIAA pension fund met in a junket (wagering) room on the 47th Floor of North Tower (WTC1) on 9/11!]

Yours sincerely,
Field McConnell
USMC 0116513
P O Box 39
Plum City WI 54761″
+001-715-307-8222
"Digital Fires Instructor Serco – [Marine Corps Base!] Camp Pendleton, CA Uses information derived from all military disciplines (e.g., aviation, ground combat, command and control, combat service support, intelligence, and opposing forces) to determine changes in enemy capabilities, vulnerabilities, and probable courses of action."
"DEPARTMENT OF JUSTICE – OFFICE OF THE INSPECTOR GENERAL INSPECTIONS REPORT – THE JUSTICE PRISONER AND ALIEN TRANSPORTATION SYSTEM
March 1997 Report Number I-97-05
Rather than relying solely on commercial flights to move prisoners over long distances, the USMS established its own air transport capability in 1985 with the purchase of a Boeing 727 (B-727) aircraft, capable of moving about 100 prisoners at a time. The hub of the newly created Air Operations Division was located at the airport in Oklahoma City, Oklahoma."
"The Five Eyes, often abbreviated as FVEY, is an intelligence alliance comprising Australia, Canada, New Zealand, the United Kingdom and the United States. These countries are parties to the multilateral UKUSA Agreement, a treaty for joint cooperation in signals intelligence.[1][2][3] The origins of the FVEY can be traced back to the post-World War II period, when the Atlantic Charter was issued by the Allies to lay out their goals for a post-war world. During the course of the Cold War, the ECHELON surveillance system was initially developed by the FVEY to monitor the communications of the former Soviet Union and the Eastern Bloc, although it is now used to monitor billions of private communications worldwide.[4][5]"
"Serco Processes 2 Millionth Patent Application for U.S. Patent and Trademark Office
March 19, 2013 RESTON, VIRGINIA – March 18, 2013 – Serco Inc., a leading provider of professional, technology, and management services to the federal government, announced today that their Pre-Grant Publication (PGPubs) Classification Services team recently processed their 2 millionth patent application for the U.S. Patent & Trademark Office (USPTO). Each application was also processed within the contractually required 28-day window."
"Statement By J. Gilmore Childers, Esq.
Orrick, Herrington & Sutcliffe LLP
New York City, New York
and
Henry J. DePippo, Esq.
Nixon Hargrave Devans & Doyle
Rochester, New York.
Before the: Senate Judiciary Committee
Subcommittee on Technology, Terrorism, and Government Information
Hearing on: "Foreign Terrorists in America: Five Years After the World Trade Center"
February 24, 1998
INTRODUCTION
As you know, we are here to discuss the trial of the terrorists who bombed the World Trade Center. The trial of four of the conspirators began approximately six months after the bombing. After a six-month jury trial, each defendant was found guilty on all counts. Last fall, Ramzi Yousef, who was a fugitive during the first trial, was also tried and convicted for the World Trade Center bombing. Each defendant was sentenced to a total of 240 years' imprisonment.
The defendants' respective roles in the terrorist plot – and their participation in the World Trade Center bombing – were reconstructed using over 1,000 exhibits and the testimony of more than 200 witnesses. In the end, the evidence overwhelmingly established that Ramzi Yousef, Mohammed Salameh, Nidal Ayyad, Mahmud Abouhalima, Ahmad Ajaj and Abdul Rahman Yasin conspired to bomb targets in the United States and that, as part of their terrorist scheme, they participated in the February 26, 1993 bombing of the World Trade Center.
1. September 9, 1991 Through September 2, 1992; Ajaj Enters The United States, Leaves To Obtain Explosives Training, And Plots With Yousef To Bomb Targets In The United States. Ahmad Ajaj first entered the United States on September 9, 1991. He settled in Houston, Texas, and filed a petition for political asylum, claiming that the Israeli government had imprisoned an tortured him in retaliation for his peaceful opposition to the Israeli occupation of Palestine.
Ajaj never appeared for an INS hearing on his asylum claim. Instead, Ajaj relinquished his Houston apartment and, in April 1992, hastily left the country under an assumed name to attend a terrorist training camp on the border of Afghanistan and Pakistan. After arriving in Pakistan, Ajaj traveled to Dubai and then to Saudi Arabia. In Saudi Arabia, Ajaj obtained a letter of introduction to "Camp Khaldan," a terrorist training camp located just across the border from Peshawar, Pakistan, in Afghanistan. The letter of introduction stated that the bearer, Ajaj, had come to the "land of jihad" for training, and asked the leader of the camp to provide Ajaj with training in weapons and explosives. With the letter in hand, Ajaj traveled to the Afghanistan border to attend Camp Khaldan. While at the terrorist training camp, Ajaj studied the construction of a number of explosive devices. Also while in Pakistan, Ajaj made contact with Ramzi Yousef. Together, Ajaj and Yousef plotted to apply their collective explosives training and experience to bomb targets in the United States. With this objective, Ajaj and Yousef studied the voluminous materials amassed by Ajaj, including a series of printed bombmaking manuals with blue covers. Those blue books, like Ajaj's handwritten notes, contained formulae for various explosives later used by the conspirators to make the World Trade Center bomb.
Specifically, in assimilating their knowledge of explosives for use in the United States, Yousef and Ajaj appear to have focused on those portions of Ajaj's terrorist materials that explain how to make a bomb using the explosive compound urea nitrate as the primary explosive – the same compound later used as the main charge of the World Trade Center bomb. Formula and instructions for making a number of other explosives later used as boosters in the World Trade Center bomb such as nitroglycerin and lead azide – were contained in Ajaj's blue books as well. In addition, the blue books set forth formulae and instructions concerning the use of explosives such as ammonium nitrate dynamite, which can be made with nitroglycerin. The conspirators were guided by these teachings when they produced the ammonium nitrate dynamite that served as a detonator for the World Trade Center bomb. The materials Ajaj gathered during his terrorist course of study also included instructions on making and using false identification. Following those instructions, Ajaj and Yousef, while overseas in 1992, collected materials such as photographs, identification cards, bank records, education records, and medical records to create the false identifies they would – use to travel to the United States to carry out the terrorist plot. Additionally, his materials recommended that a ground floor location be selected as the base of operations for an urban terrorist organization in order to facilitate an escape if necessary.
Ajaj's terrorist studies abroad also encompassed instructional videotapes. The videos not only demonstrated how to make explosives, but also advocated a specific bombing target: the United States. For example, the opening scene in one of the videos, obviously intended to be inspirational, shows a van crashing into the front of a United States embassy. Once inside the embassy, the suicidal driver of the van detonates a bomb, which destroys the embassy. Following that introduction, the video demonstrates how to make a number of explosives.
Having assimilated his explosives training and gathered his kit of terrorist materials, Ajaj and Yousef made plans illegally to enter the United States, and to bring with them Ajaj's terrorist kit. In August 1992, Ajaj and Yousef made reservations together through a travel agency to fly from Peshawar, Pakistan to New York City under assumed names. Both Ajaj and Yousef had entire identities created to support their assumed names, including passports, identification cards, bank records, education records, and medical records.
On August 31, 1992, Ajaj and Yousef boarded a flight from Peshawar to Karachi. On that flight, which constituted the first leg of their journey to New York, Ajaj and Yousef occupied adjacent seats in the first class section. When they changed planes in Karachi for the second leg of their trip to New York, however, Ajaj and Yousef split up in order to disguise the fact that they were traveling together. They checked in separately and sat apart from each other in the first class section of the flight.
Yousef, who was dressed in a multi-colored, three-piece silk outfit, left Pakistan using a British passport under an assumed name. Ajaj, who was dressed in a conservative suit and tie, carried a valid Swedish passport. That passport had been altered by affixing Ajaj's photograph on top of the original photograph. Evidently expecting to pass unchallenged through the INS inspection area at New York's Kennedy Airport – since an individual bearing a valid Swedish passport does not even need a visa to enter the United States – it was Ajaj who carried the kit of terrorist materials.
Specifically, Ajaj carried, among other things: two notebooks handwritten notes on explosives, six printed bomb-making manuals with blue covers; two instructional videotapes on making explosives; anti-American and anti-Israeli materials; and documents relating to false identifies.
Once Ajaj and Yousef arrived at the INS inspection area at Kennedy Airport September 1, 1992, however, things did not go as planned. The first INS on Inspector that Ajaj encountered determined that Ajaj's Swedish passport was suspicious, and directed Ajaj to the secondary inspection area. The Inspector examined the passport and, upon discovering that it had been altered, opened Ajaj's luggage and found the terrorist kit. Ajaj was detained as a danger to the United States, and was later charged with passport fraud in the for using the fake passport. Ultimately, Ajaj entered a plea of guilty to that charge and was sentenced to six months, imprisonment.
Meanwhile, at Kennedy Airport on September 1, 1992, Yousef – who did not have a visa – was sent directly to the secondary inspection area. Yousef abandoned his British identity upon reaching the United States, opting instead to use an Iraqi passport and claim political asylum. When Yousef was interviewed at the secondary inspection area, he was arrested for entering the country without a visa.
Yousef asserted, in a sworn statement to INS officials, that he had succeeded in boarding the flight to New York by bribing an official in Pakistan. Additionally, rather than divulge that he was traveling with Ajaj – who was carrying their terrorist kit – Yousef claimed to be traveling alone. Ajaj also claimed to be traveling alone. Ajaj's lie, together with the fact that the terrorist materials were carried by Ajaj rather than by Yousef, resulted in Yousef being released on his own recognizance. Thus, although Ajaj was detained and the terrorist material seized, Yousef succeeded in entering the country to carry out the bomb plot.
2. September Through December 1992: The Conspirators Obtain Money, Chemicals, A Storage Locker, And Other Items For The Bomb Plot. Upon entering the United States, Yousef quickly began to work with other trusted co-conspirators on the bomb plot. Within two days of his arrival, Yousef had made contact with defendants Mohammed Salameh and Abdul Rahman Yasin, who both lived in Jersey City, New Jersey. Yousef began living with Salameh and became known to his coconspirators as "Rashed.".
a. Ajaj Continues to Assist With The Bomb Plot While Incarcerated.
Ajaj was incarcerated from September 2, 1992, when he was detained by INS officials at Kennedy Airport. Nevertheless, Ajaj remained in contact with Yousef and other co-conspirators and continued to be involved in the bomb plot during this period. During his time in federal custody, Ajaj never contacted Yousef directly. Rather, Ajaj used a friend in Dallas as an intermediary. Specifically, Ajaj would call Dallas from prison, and his friend would then either relay messages to Yousef or patch three-way calls through to Yousef, thereby rendering law enforcement efforts to detect contact between Ajaj and Yousef far more difficult.
During one of those calls, Ajaj told his friend to stay in touch with Yousef. Referring to the kit of terrorist materials seized at Kennedy airport, Ajaj told his friend that Yousef might "pursue my papers … one of these days."
b. Salameh And Ayyad Provide Money For The Bomb Plot;
The Conspirators Look For The Chemicals Called For In
Ajaj's Terrorist Manuals.
Meanwhile, the other coonspirators proceeded with the plot. In
mid October, Salameh opened a joint bank account with co-
defendant Nidal Ayyad, who worked as a chemical engineer.
Together they deposited approximately $8,500 into the joint
account to fund the bomb plot. A week later, Salameh and Ayyad
withdrew the money from their joint account and transferred the
cash to an individual bank account opened by Salameh that same
day.
By mid November, Salameh and Yousef began to call a series of
chemical companies to obtain what Ajaj's blue books described as
the raw materials for urea nitrate: commercially manufactured
urea (often used for fertilizer) and nitric acid. After they
succeeded in obtaining urea and nitric acid for the "main charge"
of the World Trade Center bomb, the conspirators began to build
"boosters" and detonators for that bomb, again following the
formulae described in Ajaj's blue books and handwritten
materials.
C. Salameh Rents A Shed To Store Bomb Components; Yousef Orders
Chemicals For Explosives For Delivery To The Shed; And Abouhalima
Buys Smokeless Powder To Make Boosters.
Specifically, Yousef went to City Chemical Corporation, where, he
purchased 1,000 pounds of technical grade urea and 105 gallons of
nitric acid to make urea nitrate for the bomb's main charge, as
prescribed in Ajaj's materials. Yousef also purchased: 60 gallons
of sulfuric acid, packaged in 15-gallon carboys, to make
nitroglycerin for boosters; one gallon of ethyl alcohol to
stabilize nitroglycerin so that it could later be transported;
and a 25-pound bag of sodium carbonate to neutralize acids during
the mixing process. In mid December, Abouhalima, who was in daily
contact with Salameh and Yousef, purchased a 16-ounce can of
smokeless powder to make detonators for the World Trade Center
bomb.
As the conspirators began to assemble the chemicals necessary to
carry out the plot, Salameh rented a storage shed at the Space
Station Storage Company in Jersey City. All of the bomb making
materials were delivered to the conspirators' shed.
By the end of January, Yousef had placed two more orders with
City Chemical for delivery to the Shed. The purchases included
(i) additional quantities of urea and nitric acid to make more
urea nitrate for the World Trade Center bomb's "main charge";
(ii) five pounds of potassium nitrate, which can be converted
easily into gunpowder; (iii) two gallons of Methyl alcohol for
stabilizing nitroglycerin; and (iv) 100 pounds of aluminum metal
powder, 25 pounds of magnesium metal powder, and 65 pounds of
ferric oxide to be added to the urea nitrate mixture to enhance
the bomb's destructive impact as recommended by Ajaj's manuals.
In all, the conspirators ordered and had delivered to the Shed a
total of enhance the bomb's 1,500 pounds of urea and
approximately 1,672 pounds of nitric acid. They used 1,200 pounds
of urea and almost all of the nitric acid to make the World Trade
Center bomb.
d. Yousef Speaks To Ajaj About Obtaining The Terrorist Kit.
In December 1992, when the conspirators were acquiring urea and
nitric acid for the bomb's main charge of urea nitrate and
looking for chemicals to make boosters and detonators in the
mariner specified by Ajaj's manuals, Yousef began to reach out
for Ajaj. Beginning on December 4, 1992, a few days after Yousef
ordered the first shipment from City Chemical, Yousef placed a
series of calls to Ajaj's lawyer in New York and to Ajaj's friend
in Texas. On December 29, 1992, after Salameh and Yousef had
spent two days calling myriad chemical companies looking for
chemicals to make boosters, Yousef again reached out for Ajaj.
Later that same day, a call from Ajaj was transferred to Yousef,
permitting the two to speak directly. In the conversation, Ajaj
immediately brought up the terrorist kit informing Yousef that
the Court had ordered the Government to return Ajaj's belongings.
When Yousef asked if he could take possession of Ajaj's things,
Ajaj readily agreed at first. He then said that it was not a good
idea for Yousef personally to obtain the materials from the
Government because it might jeopardize Yousef's "business,"
which, Ajaj said, would be "a pity!" As Ajaj well knew, Yousef's
only "business" in the United States was to pursue the bomb plot
the two conspirators had hatched together overseas earlier that
year. Ajaj then suggested that Yousef send someone else to pick
up the materials.
3. January And February 1993: The Conspirators Mix Bomb
Components At 40 Pamrapo.
Mindful of the admonition in Ajaj's materials that, in order to
facilitate escape, terrorist operations should be conducted out
of ground floor apartments, Abouhalima helped Salameh and Yousef
find a ground floor apartment in late December 1992 at 40 Pamrapo
Avenue in Jersey City. After Salameh and Yousef moved into the 40
Pamrapo apartment, the conspirators used that apartment in
January and February 1993 to mix the chemicals they had obtained
from City Chemical and stored at the shed to create explosives
for the World Trade Center bomb, including urea nitrate,
nitroglycerin, ammonium nitrate dynamite, lead azide,
and others. They mixed these chemical concoctions in a manner
consistent with the formulae and other specifications in Ajaj's
materials. The conspirators also prepared explosive mixtures
containing smokeless powder at 40 Pamrapa. Once the explosives
were mixed, the conspirators transported them to the shed, to be
stored until needed.
While the conspirators mixed explosives at 40 Pamrapo, they also
attempted to calculate the size and type of bomb they would need
in order to achieve the desired destructive impact on the World
Trade Center. For these calculations, Abouhalima, who frequently
joined his co-conspirators at 40 Parmapo after finishing work for
the day as a livery car driver for various companies, studied a
book – identical to one of Ajaj's – titled "Rapid Destruction And
Demolition." That book contained a formula not the destruction of
buildings.
In the course of the mixing process, the conspirators spilled
chemicals on the floors and walls of 40 Pamrapo, on their
clothing, as well as on other items, thereby leaving telltale
traces of their illegal activities. In the back bedroom of 40
Pamrapo, the conspirators mixed large quantities of urea nitrate
for the main charge of the World Trade Center bomb, using
technical grade urea and nitric acid in a roughly one-to-one
ratio as prescribed by Ajaj's blue books. When mixing the urea
nitrate, the conspirators first dissolved the urea in water and
then added the nitric acid. This process created harsh chemical
fumes, which required the conspirators to wear surgical masks
during the mixing process, caused some of the paint on the walls
to change from white to blue, and resulted in corrosion on the
inside of the back bedroom's doorknob and door-hinges.
To enhance the urea nitrate mixture and increase the World Trade
Center bomb's destructive impact, the conspirators added aluminum
powder and other metals, as recommended by Ajaj's bomb-making
manuals. During the mixing process, the urea nitrate overheated
and bubbled, splattering the walls and hitting the ceiling of the
back bedroom. The conspirators flushed some of the excess
chemicals down the toilet, spilling urea nitrate in the bathroom
in the process.
Another explosive mixed in the 40 Pamrapo apartment was
nitroglycerin, which the conspirators used to make boosters for
the World Trade Center bomb. As recommended by Ajaj's manuals,
the conspirators used ethyl alcohol and methyl alcohol to
stabilize the nitroglycerin for transport, and sodium carbonate
to neutralize acids as they mixed. Some of the nitroglycerin was
used by the conspirators to make sticks of ammonium nitrate
dynamite, which were wrapped in duct tape and added to the bomb
as boosters. During the mixing process, the conspirators spilled
nitroglycerin in the apartment and on their clothing, again
leaving revealing traces of the explosive.
4. February 1993: The Conspirators Survey The World Trade
Center Complex And Finalize Their Preparations.
The target of the bomb plot was the World Trade Center Complex, a
sixteen-acre site located in lower Manhattan. Although mostly
known for the Twin Towers, which are 110 stories tall and 1,550
feet high, the World Trade Center consists of seven buildings,
including the Vista Hotel. Present in the World Trade Center
Complex on any given day are roughly 20,000 employees of the
various businesses located in the Complex, as well as
approximately 80,000 additional people who are either visitors to
the Complex or commuters traveling through it.
In February 1993, Ayyad obtained additional chemicals to make
boosters for the World Trade Center bomb. To obtain the
chemicals, Ayyad used his status as a chemical company employee,
and even faxed a purchase order on his company's letterhead.
Ayyad also procured hydrogen gas in an effort to enhance the
power of the World Trade Center bomb. Gas enhancement involves
the addition of a gas, such as hydrogen, to a bomb in order to
heighten its destructive force.
Initially, Ayyad sought to obtain the hydrogen gas directly from
his employer. When he was refused, Ayyad called a number of
compressed gas companies from his office telephone, including AGL
Welding Supply Co. with whom he ultimately placed an order.
a. Ayyad and Salameh Rent Vehicles And The Conspirators Scout out
The World Trade Center Complex.
In mid February, Ayyad rented an automobile, and listed Salameh as an additional driver. Salameh drove that rental car to inspect the B-2 level of the World Trade Center Complex, where the conspirators would later place the bomb. As it names suggests, the B-2 level is the second underground level in the Complex, and at that time was used primarily for parking. The B-2 level also contained.a section leased by the United States Secret Service for parking, fenced off from the larger public parking area. One week later, Ayyad exchanged the automobile for another, and, again, listed Salameh as an additional driver. Two days before the bombing, the conspirators used that rental car to survey the B-2 level of the World Trade Center Complex one more time. On February 23, 1993, Salameh rented a yellow Ryder Ford Econoline cargo van. At the time, he said that he would need the van until at least February 29, 1993.
b. Ayyad Orders A Shipment of Hydrogen Gas, Which Is Received By Salameh At The Shed. The day after Salameh obtained the Ryder van to house the bomb, Ayyad contacted AGL Welding and ordered three tanks of standard hydrogen to enhance the power of the bomb. Ayyad requested that the hydrogen be delivered to the storage shed, and said that he would not be returning the tanks.
The next day, February 25, 1993, AGL Welding delivered the three hydrogen tanks ordered by Ayyad the previous day. Salameh accepted delivery. The AGL truck driver tried to bring the tanks into the storage facility but was stopped by a employee, who initially would not allow the tanks inside the facility because of their potential to explode. Only when Salameh advised that a van was coming to pick up the hydrogen tanks within minutes did the employee permit the tanks to be brought into the facility. A short while later, Salameh helped load the hydrogen' tanks into the Ryder van he had rented on February 23, and then left the storage facility.
C. The Conspirators Begin To Build A Defense: Salameh Reports The Ryder Van Stolen. The night before the bombing in order to distance himself from the Ryder van, Salameh falsely reported to the police that it had been stolen. In making this false report, Salameh proffered a handwritten piece of paper which incorrectly represented the license number of the van. Without the correct information, the police could not register a stolen vehicle report for the van.
5. The February 26, 1993 Bombing of The World Trade Center Complex. The day before the bombing the conspirators loaded the bomb into the cargo area of the Ryder van. The completed bomb contained a urea nitrate main charge laced with aluminum powder, magnesium powder and ferric oxide for extra potency; ammonium nitrat dynamite and lead azide boosters; a smokeless powder booster; and hobby fuse inside rubber-tubing to prevent early detonation. Further to enhance the bomb's destructive impact, the conspirators also placed the AGL hydrogen tanks inside the cargo area of the Ryder van.
The conspirators then drove the van and its deadly cargo from Jersey City to Manhattan, eventually making their way into the red parking lot on the B-2 level of the World Trade Center Complex, where they parked the van. The conspirators then exited the van, with the bomb set to explode in the middle of a busy work day, and fled the World Trade Center Complex. At approximately 12: 18 p.m., the bomb in the Ryder van exploded, killing the bomb in the Ryder van exploded, killing six people inside the World Trade Center Complex. The violent blast injured more than a thousand others, who suffered injuries ranging from crushed limbs to smoke inhalation.
The blast blew a huge crater in the B-2 level and destroyed portions of the B-1 level above it. A steel beam weighing approximately 3,000 pounds, that it was immediately adjacent to the point of the explosion, was propelled 30 feet inside Tower One, into to room were four people were killed. The Visit Hotel, located directly above the blast area, was almost toppled. The explosion so badly damaged the water system for the World Trade Center Complex that two million gallons of water gushed from severed pipes into the sub-grade levels. In addition, almost all electricity to the World Trade Center was cut, and the remaining lines had to be severed to avoid electrocution. Thus, as a of the bombing, there was no lighting, heat, emergency power or running water, and no way to communicate with the Complex's numerous tenants. The explosion also caused approximately $300 million in property damage to the World Trade Center Complex."
"Qinetiq Ltd Explosive Device US20060243151A1 Application An explosive device is provided, containing an explosive formulation or explosive ink, which is capable of being disposed of onto a substrate for the device by well known printing and depositing techniques, such as screen printing, ink jet printing or gravure methods. The formulation contains an ink resin binder, a metal and a non-metal in particulate form where the diameter of the particles is less than 10 μm, such that when the formulation is heated, a reactive output results. The substrate can be chosen from any inert material or alternatively an energetic material for which the formulation provides a means of initiation. Preferred metals are aluminum iron or titanium and non-metals are carbon, silicon, boron or metal oxides such as copper oxide, nickel oxide or molybedenum oxide. Devices according to the invention may take the form of a; pyrotechnic train, initiators, fuseheads, initiators for gas generators, microthrusters, and may form part of a larger system containing energetic materials."
"For more than 50 years, QinetiQ North America has been providing technology development and product solutions to commercial and military customers.
1956 – Originated as Foster-Miller, Inc., headquartered in Waltham, MA
2001 – The United Kingdom Ministry of Defense, Defense Evaluation and Research Agency (DERA), privatized their laboratories and test ranges, creating QinetiQ.
2004 – QinetiQ acquired the U.S. companies Westar and Foster-Miller, the first two of a string of acquisitions that would eventually become QinetiQ North America.
2006 – QinetiQ (LSE: QQ) became a public company."
"Peter James Ganci Jr. (October 27, 1946 – September 11, 2001) was a career firefighter in the New York City Fire Department killed in the September 11 attacks. At the time of the attacks, he held the rank of Chief of Department, the highest ranking uniformed fire officer in the department.[1] …
On the morning of the attacks, Ganci's best friend and executive assistant, Steve Mosiello, was going to drive Ganci to court, where Ganci had been scheduled for jury duty.[6] Immediately after American Airlines Flight 11 hit the North Tower (1 World Trade Center), however, Ganci, Mosiello, and Chief of Operations Danny Nigro rushed there from their command post in downtown Brooklyn.[7] Driving there in Ganci's car, they arrived on the scene in less than 10 minutes, and set up a command post on a ramp leading to a garage near the North Tower, in time to see United Airlines Flight 175 hit the South Tower.[6] According to Newsday, Ganci and others were in the basement of the South Tower when it collapsed, but they dug themselves out of the rubble that had caved in on them.[7] Ganci ordered his men to set up a different command post in a safer location, further north of the buildings, and ordered Mosiello to acquire backup. However, Ganci himself returned to the buildings,[6] coming to stand in front of 1 World Trade Center, where he was directing the rescue efforts with a multichannel radio, when the building collapsed. He and Mayor Rudy Giuliani had spoken just minutes before, when Giuliani had left for his command post, following Ganci's instruction to Giuliani, the fire commissioners and others to clear the area because it was apparent the North Tower would fall. However, Ganci himself did not evacuate the area, saying, "I'm not leaving my men", and remained at that location with William Feehan, first deputy commissioner of the fire department.[7]
Ganci and Feehan were killed when the second tower collapsed.[7] After a rescue dog located Ganci's body,[8]Ganci's fire team, including Moseillo, pulled it from beneath four feet of debris.[6][7] Ganci's former supervisor, Howard Safir, commented that Ganci "would never ask anyone to do something he didn't do himself. It didn't surprise me that he was right at the front lines. You would never see Pete five miles away, in some command center."[1]
Ganci was survived by his sisters, Mary Dougherty and Ellen Ganci, his brothers, Dan and Jim,[7] his wife, Kathleen, their sons, Peter Ganci III (a firefighter assigned to Ladder Company 111 in Brooklyn) and Christopher (also a firefighter in the FDNY[9][10]), and their daughter, Danielle, who lived with Ganci in Massapequa, New York.[1]"
"FDNY Radio Probe — Former Fire Captain Writes That A Formal Investigation Must Be Conducted On $14m Motorola Contract
April 20, 2005
NEWSDAY LONG ISLAND
July 20, 2004
More than three years after a $14-million radio system for the city's firefighters failed in the field, no formal investigation of how the radios were purchased has been conducted. Now, a just-published book, co-authored by a city Fire Department captain, says the truth about the purchase of the Motorola XTS-3500 model radios never may be known without a full probe. Capt. John Joyce, who has been in the department for almost 20 years, calls for an investigation "that will take testimony from everyone involved, and ensure that such testimony is taken under oath. "In May 2001, City Comptroller Alan Hevesi said he had found widespread problems with the city's purchasing methods for the XTS-3500 model radios and with the radios' performance. The radios were in use for only one week in March 2001 before they were pulled from service due to communication failures. Hevesi forwarded his findings to the city's Department of Investigation in the summer of 2001, but the attacks on the World Trade Center on Sept. 11, 2001, derailed much interest in the radios. In a separate action concerning but not limited to the radios, a lawsuit filed in May 2001 by a Fire Department ambulance worker has turned up a document in which a city attorney says DOI never opened a formal investigation, despite the referral from Hevesi. "DOI did conduct a preliminary investigation into the radio purchase, but did not commence any formal investigation," city attorney Eric Eichenholtz said in a letter dated May 21 that he submitted to a federal magistrate." Accordingly, DOI did not prepare any sort of report or closing memorandum in regards to the radio purchase," the attorney said in a legal memo arguing against the release of city records to the city paramedic who brought the lawsuit. Paramedic Richard McAllan has sued the Fire Department, claiming it improperly transferred him and retaliated against him for calling in April 2001 for then-Fire Commissioner Thomas Von Essen's resignation because of the radios and other matters. The city's letter also asked the federal magistrate not to grant McAllan access he has sought for other documents to bolster his case. The Uniformed Fire Officers Association asked Manhattan District Attorney Robert Morgenthau in July 2002 to submit the matter to a grand jury. Morgenthau's office declined comment last week. The XTS-3500s were put back in service in February 2002, on the order of the new fire commissioner, Nicholas Scoppetta. The department had reprogrammed the radios and made other alterations, and said they were in working order. Joyce's book, "Radio Silence FDNY," lays out the many problems with the purchase of the Motorola XTS-3500 radios and with their operational problems at fires and other emergencies before the radios were pulled from service. Fire Department spokesman Frank Gribbon said Friday he had not seen the book and had no comment on it. In the book, Joyce questions how many of the 343 firefighters who died on Sept. 11, 2001, might have escaped the World Trade Center if they had new working radios – instead of the older Saber radios that were reissued after the XTS-3500s were pulled from service in March 2001. The book puts the blame for deaths on Sept. 11 squarely on the shoulders of the terrorists, but adds: "Officials should not be allowed to wrap themselves in the sanctity of the deaths of New York's Bravest to escape answering for their conduct. "During the week in March 2001 that the XTS-3500s were in service, there were several complaints about mechanical problems and a radio plea for help from one firefighter who had run out of air in a smoky basement fire in Queens. That firefighter could not be heard by his immediate colleagues; luckily, he was heard by arriving units that then were several blocks away, who alerted those on the scene in time to rescue their colleague. The Joyce book, co-written with Bill Bowen, a private citizen who lives in California, depicts a cozy relationship between Motorola and the Fire Department, but reserves its harshest criticism and most pointed questions for top officials of the city and the Fire Department. Among the many unresolved questions raised by the book and/or the Hevesi audit: How was a $2.9 million solicitation for replacement of about 750 existing Saber-brand Motorola radios turned into a contract for more than 3,000 radios, the XTS-3500 model, at a cost of more than $14 million? Why, if the original request was for replacement radios, did Fire Commissioner Von Essen later admit to the City Council that the XTS radios were new equipment, which would have required the department to consult with fire unions before purchasing them? If the department meant to buy new radios all along, where is the documentation that Motorola and the department tested them properly? Why did the city not force Motorola to disclose the results of earlier tests it claimed it had conducted on the XTS models with emergency responders in other jurisdictions? At the time, Motorola refused, citing the privacy of corporate "proprietary information." It also refused to divulge the names of other jurisdictions that had bought the radios, although some had been identified earlier in corporate press releases. Why was Motorola mentioned as the only company the Fire Department dealt with, although city contracting officials said they had contracts with 175 potential suppliers? The city has never identified those suppliers. Joyce and Bowen dedicated the book to the firefighters who died at the World Trade Center. "If they could be heard, the voices of the fallen firefighters call for this investigation from their communal grave where once the Twin Towers stood," they write."
"The New York City Fire Department, officially the Fire Department of the City of New York (FDNY), is a department of the government of New York City[8] that provides fire protection, technical rescue, primary response to biological, chemical, and radioactive hazards, and emergency medical services to the five boroughs of New York City."
"Motorola Solutions Inc's Dynamic encryption key selection for encrypted radio transmissions US5222137A
Abstract A radio (100) transmits and receives encrypted signals having unencrypted key identifiers, allowing other radios having the corresponding key identifiers and encryption keys to communicate with radio (100). Prior to transmitting an encrypted message, radio (100) selects a unique key identifier automatically and uses the corresponding encryption key to encrypt the message that will be transmitted. Radio (100) transmits the key identifier in an unencrypted format with the encrypted message in order to allow other radios to determine the encryption key used in encrypting the message. When receiving an encrypted message, radio (100) uses the predetermined process stored in the radio (100) to properly select the proper encryption key for use in decrypting the incoming message.
Inventor Steven T. Barrett Kevin M. Laird Richard E. Murray James M. O'Connor
Current Assignee Semiconductor 300 GmbH and Co KG Motorola Solutions Inc
Original Assignee: Motorola Solutions Inc
Priority date 1991-04-03
1993-06-22 US5222137A Grant"
"Incendiary weapons, incendiary devices or incendiary bombs are weapons designed to start fires or destroy sensitive equipment using fire (and sometimes used as anti-personnel weaponry), that use materials such as napalm, thermite, magnesium powder, chlorine trifluoride, or white phosphorus. … Towards the end of World War Two, the British introduced a much improved 30 lb (14 kg) incendiary bomb, whose fall was retarded by a small parachute and on impact sent out an extremely hot flame for 15 ft (4.6 m); This, the Incendiary Bomb, 30-lb., Type J, Mk I,[10] burned for approximately two minutes. Articles in late 1944 claimed that the flame was so hot it could crumble a brick wall. And for propaganda purposes the RAF dubbed the new incendiary bomb the Superflamer.[11] Around fifty-five million incendiary bombs were dropped on Germany by Avro Lancasters alone.
Many incendiary weapons developed and deployed during World War II were in the form of bombs and shells whose main incendiary component is white phosphorus (WP), and can be used in an offensive anti-personnel role against enemy troop concentrations, but WP is also used for signalling, smoke screens, and target-marking purposes. The U.S. Army and Marines used WP extensively in World War II and Korea for all three purposes, frequently using WP shells in large 4.2-inch chemical mortars. WP was widely credited by many Allied soldiers for breaking up numerous German infantry attacks and creating havoc among enemy troop concentrations during the latter part of World War II. In both World War II and Korea, WP was found particularly useful in overcoming enemy human wave attacks."
"The Patent King He has a staggering 558 patents, costing companies around the world some $1.5 billion in licensing fees. But what did Jerome Lemelson actually invent
By Nicholas Varchaver
May 14, 2001
(FORTUNE Magazine) – This past February, Jerome Lemelson passed an impressive milestone: The number of companies paying for licenses on his patents reached 750.
The list includes an amazing array of corporations: old-economy stalwarts like Alcoa, Boeing, Dow Chemical, Eli Lilly, and GE; manufacturing behemoths like Ford, GM, and U.S. Steel; technology titans like IBM, Hewlett-Packard, and Cisco. The portfolio of products covered over the years by Lemelson's patents is equally staggering: They include components in such everyday consumer products as the Walkman, the VCR, the fax machine, and the camcorder. At one time or another his patents have covered Velcro darts and industrial robots, crying dolls and semiconductors. He even holds patents–perhaps his most important ones, as we'll see–on the ubiquitous bar-code scanner.
So far, these licenses have reaped nearly $1.5 billion. This is almost surely more than any individual patent holder has ever earned from licensing patents, and it hasn't come about by accident. Lemelson spent his life thinking up patents–and then filing lawsuits to enforce them. So rich is his patent portfolio that even now he remains in litigation with some 400 companies (including AOL Time Warner, the parent of FORTUNE's publisher). Well, not Lemelson, exactly–but rather a for-profit foundation that holds the rights to his patents. Lemelson, you see, has been dead for three years. When he passed away in October 1997, at the age of 74, he had just won his greatest patent victory, crushing Ford Motor Co.
It would be appealing to view Lemelson as part of the great American tradition of the small inventor battling the rapacious corporation. Certainly there have been plenty of people who have seen him in this light. The distinguished writer Tom Wolfe once hailed him as a "genius" in a laudatory article. Two of the most prestigious institutions in the country, MIT and the Smithsonian, have allied themselves with his name. To many small inventors, Lemelson is a figure of heroic proportions.
Lemelson may well have been a genius: He earned 558 patents (some came after his death), which leaves him four places behind the inventore-di-tutti-inventori, Thomas Edison. But his was a different kind of brilliance altogether. In truth, his most lucrative patents were the product of a masterful exploitation of the patent system, and they created a huge legal web that to this day ensnares corporations. Critics–especially the many businesses he has sued–portray Lemelson as the anti-Edison. They contend that he never invented the key technologies for which he had the patents. Even one of Lemelson's former attorneys, Arthur Lieberman, questions whether Lemelson was an inventor in the layman's sense of the word. Rather, he says, Lemelson would figure out where an industry was headed–and then place a patent claim directly in its path. "In many cases, Lemelson didn't patent inventions," says Lieberman. "He invented patents."
The Lemelson litigation and licensing program–which has been masterminded over the past dozen years by a wily lawyer named Gerald Hosier–is unprecedented in its size and scope, and has become the leading edge in a wave of patent litigation. Even as personal-injury and product-liability suits–the bane of most large corporations–have been declining, federal patent lawsuit filings have increased 60% since 1993.
Now, though, the Lemelson litigation machine faces a serious threat, in the form of a suit brought by a group of bar-code-equipment manufacturers. If they win key rulings in the next year, the Lemelson operation will, in all likelihood, finally wind down. But if they don't, the $1.5 billion collected so far by Lemelson will be just a down payment on a much larger tab–payment not for the creation of new ideas but for what can only be called an intellectual land grab.
You'd be hard-pressed to find a more appealing representative for Lemelson's legacy than his widow, Dorothy. Petite, charming, and ebullient at age 75, Dorothy was married to Lemelson for 43 years. For many of those years they lived in Metuchen, N.J.–next door to Menlo Park, the site of Edison's famous laboratory–where Dorothy worked as an interior designer while her husband waged his lonely battles with corporations. These days she has homes in Portland, Ore., and Incline Village, Nev., and heads the Lemelson family's charitable foundation (a separate entity from the for-profit foundation that controls his patents). Since the mid-'90s it has doled out millions for programs that foster innovation. Perhaps not surprisingly, MIT and the Smithsonian have been big recipients of the foundation's largesse.
She is also, these days, the chief burnisher of her late husband's image. She recalls him as a self-effacing man, a gentle soul. Most of all, though, she wants him to be accepted as a Great Man, something he longed for during his lifetime. "He wanted people to know what he had accomplished," she says a little wistfully. "He actually saw very early on a new world. All the things that he was working on were the things that created the world that you guys are living in now." His ability to foresee technological innovations, decades before others, was, in her view, the true basis of his eventual success. His patent battles? He simply wanted recompense for the ideas that corporations routinely stole from him.
Her reminiscences tend to revolve around his obsession with his work. She recalls Lemelson dragging her to the Patent Office in Washington, D.C., on the way back from their honeymoon in 1954. ("It was so hot there," she says. "It was horrible.") Her husband would keep notebooks by his side when he slept–in case he woke up with a brainstorm. He would mutter ideas into a Dictaphone as he drove his family to the beach, and then sit under an umbrella (to avoid skin cancer), writing in a notebook while his sons frolicked in the water. When he bought toys for his boys, he would often disassemble them to see how they worked.
For Lemelson, being an inventor did not mean waiting for a "eureka moment." The process entailed a great deal of study and hard work–though not necessarily the kind you would assume. Lemelson, for example, didn't build models to test his technological inventions. Inventing for him was a purely theoretical exercise. An engineer by training–he had three engineering degrees from NYU–he would spend his days poring through the 40-odd technical journals he subscribed to, publications with names such as Automation and Modern Materials Handling. And it was his immersion in this wide range of technical information that spawned Lemelson's patents, as he drew connections and synthesized new ideas.
One of the many paradoxes of Lemelson is that the process of creation his wife describes so lovingly isn't markedly different from the process described by his critics. "He would look at the magazines and determine the direction of industry," shrugs ex-Lemelson attorney Lieberman. In this view, Lemelson wasn't attempting to create real products. He was just using his knowledge to get the first chit in at the Patent Office and lay the groundwork for a future claim.
Lemelson's first patent, issued in 1953, was for a beanie with a propeller on top. Lemelson made no claim to have invented anything so wonderful as the propeller-beanie; his patent was for an incremental improvement–a tube through which the wearer could blow and whirl the propeller.
Many of the early Lemelson patents were for simple toys, for a reason that is well known to starving young inventors: Toys offer a better chance of generating quick revenue than complex inventions that can require decades to get developed. Making tiny improvements on existing things is also a common practice among inventors.
Unfortunately for Lemelson, toy companies were not particularly inclined to license his patents–especially when they already had something similar on the market. Unfortunately for the toy companies, Lemelson was not the sort to simply walk away. He soon became convinced that his ideas were being stolen, and he was determined to do something about it. His response–common enough in this litigious age but highly unusual in the 1950s–was to sue. These early suits both reflected and shaped Lemelson's world view, and became key pillars of the Lemelson legend among those who view him as a hero.
Take, for instance, Lemelson v. Kellogg–an early Lemelson suit that was captured by Tom Wolfe in a stylish 1986 article, "Land of Wizards." Wolfe's account presented the archetypal example of the honest inventor wronged by a big corporation: Inventor has idea for a children's mask that can be cut out of the back of a cereal box. Inventor sends idea to big corporation. Big corporation summarily rejects it. Inventor sees years later that big corporation has used his idea. Inventor sues big corporation, but nasty judge, in thrall to big corporation, dismisses the case.
Here's what really happened: Lemelson did in fact suggest a children's mask, and Kellogg did in fact reject the idea. But the company explained why in a letter dated Nov. 9, 1954: "We have used masks and mask cutouts in many forms…therefore, we do not wish to consider these." Lemelson went ahead and obtained a patent for a particular type of cutout mask–and then, five years later, sued Kellogg when he saw a printed mask on a box of corn flakes. In its response, Kellogg cited seven instances in which it had inscribed masks on cereal boxes, dating back as early as 1947–and a dozen prior patents on similar masks. At trial, Lemelson's own expert witness conceded that none of the elements in his patent were new. Given this set of facts, the surprise isn't that Lemelson lost the case, which he did, resoundingly. It's that he kept fighting the case until his final appeal was denied–in 1972.
There are few departments of the government that are as old as the country itself, but the U.S. Patent and Trademark Office is one of them. Viewed by the founders as a fundamental principle, patent protection was explicitly provided for in the Constitution; in fact, the nation's first patent examiner was Thomas Jefferson. Today the Patent Office has decamped to Jefferson's side of the Potomac, where it occupies a drab modern building in Virginia. Parts of it, though, conjure another century.
Since at least the 1870s, patents have been stored by subject matter in snug compartments called shoes (so named because the original containers were shoeboxes). Today they fill endless, cramped rows of shelving in a series of spaces collectively called the "search room." Until the Patent Office began offering electronic searching in the early '90s, researching patents was a Dickensian experience: Pallid clerks known as patent searchers spent entire careers pulling down desiccated, yellowed documents, leafing through thick, dusty files, and reading page after dense page. And there was no guarantee that the patent they were searching for would be where it was supposed to be.
Until 1995, when a new law changed a number of patent practices, the most profound change to have taken place at the Patent Office occurred in the late 19th century. That's when the Office stopped requiring inventors to submit working models of their inventions. From then on, words and drawings alone would suffice.
Divorced from tangible objects, the patent application process became a kind of black art. Today a serious patent practitioner will craft an application in such a way that it not only describes a particular invention but also potentially covers other inventions. To use a common example, if one had invented the stool, it wouldn't be good patent strategy to submit an application that defines the stool as "a wooden base with three legs appended." It would be much smarter to say "a base with at least three legs appended." The latter would allow the patent to cover a stool constructed out of wood, metal, or plastic–or, conceivably, a four-legged chair.
Lemelson, who drafted his own patent applications through most of his career, was a master of the art. "You have to stake the four corners of your invention broadly enough so that they give you maximum protection," he explained to The New Yorker in 1993. "You tend to avoid adjectives. You don't say 'transistor' when you can use 'controllable electronic valve'–that sort of thing. Of course, if you write too broadly you may invalidate your claim… But if you write too narrowly you may miss the thing about the technology that turns out to be truly valuable." Lieberman puts it more pungently: "You put enough shit into it to allow your claims to wander in all kinds of directions."
…
And then there were the delays. Until that 1995 law changed the rules, a newly issued patent had a 17-year life span–during which time nobody was supposed to be able to use the idea without paying for it. But a patent application could be delayed through something called a "continuation." During that process, applicants were permitted to amend, modify, or add claims to their inventions. As long as the inventor could persuade an examiner that the new claims were consistent with the original specifications, he could even go so far as to incorporate somebody else's technology into his own patent application.
Nobody ever sought continuations the way Lemelson did. Some of his applications had a half-dozen continuations, each of which could add years to the process. Sometimes Lemelson would be informed that one of his patents was about to be issued–and respond by filing a continuation, inexplicably creating another delay.
But as any savvy patent practitioner knows, his action wasn't inexplicable at all. Consider: Lemelson first submitted some of his key technological patent applications in the mid-1950s. But thanks to all the delays–delays often triggered by Lemelson's continuations–many of them weren't issued until the '80s and '90s. By then, though, Lemelson had amended them to include real products that had come on the market–which he could claim to have invented because he had applied for the patent back in the '50s! And because the patent only took effect when it was issued, that meant that every manufacturer of the product needed to license it from the "inventor."
Take, for instance, a 1954 Lemelson patent application describing a video camera positioned to view a production line. According to the 150-page patent application, Lemelson's idea would be used to "provide means whereby a video picture signal may be used to effect automatic quality control." But Lemelson never built such a machine, and critics say it wouldn't work if built. (That view is disputed by John Grindon, an expert witness for the Lemelson team.) Years later, though, the underlying concept found its way into common industrial use as a technology called "machine vision"–in which a camera inspects items on an assembly line, compares them with a digital image stored in its memory, and determines whether they're defective.
..
"Lemelson's original patents are quite different from how machine vision is practiced or ever was practiced," says Steve Dickerson, a professor emeritus at the Georgia Institute of Technology and holder of a patent on machine vision. "What he invented and what people did are absolutely different." But that didn't prevent Lemelson from suing decades later, once the systems had come into use. By then, of course, Lemelson's patent applications had been amended to encompass real machine-vision technology rather than his merely theoretical notion.
Was Lemelson's approach–stalling to keep patent applications alive and amending them to get out in front of emerging technology–a conscious strategy from the start? It's impossible to know. Lemelson's current lawyer, Gerald Hosier, vehemently denies it, blaming the delays on the Patent Office. He points out that it would make little sense for an impoverished inventor to map out a plan in 1954 that called for a 40-year wait to cash in. But even if that wasn't Lemelson's original idea, he clearly came to realize the benefits of delay. Says Lieberman: "It's too simple to be refuted."
Even if they called him Black Box Jerry at the Patent Office, Lemelson never saw himself in those terms. On the contrary, he aspired to be nothing less than a modern-day Edison. Which is why, when companies began bringing products to life in the 1960s and 1970s that Lemelson felt were covered in one of his '50s-era patents–and when those companies then declined to license his patents, as they invariably did–he reacted exactly as he had when the toy companies spurned him. First he seethed. And then he sued.
Lemelson pursued litigation the same way he pursued patent applications–relentlessly, obsessively, even maniacally. Almost always, in those years, he either lost the case outright or settled for a tiny sum. It didn't matter: He just wouldn't stop. In one instance he litigated at least ten cases for a total of 19 years over something called a "bellows noisemaker," a 75 cent item that squeaks or squeals when pressed. (It's usually put inside a toy.) Though Lemelson conceded that such noisemakers had existed for decades, he managed to secure a patent on the grounds that his version was made out of one piece of plastic rather than two. He even managed to prevail in one of the cases: a 1979 trial against a two-person company that had sold $8,225 of the items. According to a lawyer familiar with the case, Lemelson wound up winning some $300 in damages–and didn't bother to collect.
…
August 1973: "The INDUSTRY MUST RESPECT OUR PATENTS AND THE ONLY WAY WE WILL GET THAT RESPECT IS TO SHOW THEM WE MEAN BUSINESS," Lemelson writes–and then adds parenthetically, "I didn't intentionally capitalize the above, the typewriter stuct [sic] at the right moment."
Finally, after decades of frustration, Lemelson began to hit pay dirt in the early 1970s. First came Sony, which agreed to license an audiocassette mechanism that became a standard part of cassette players–a deal that earned Lemelson some $2 million over a 14-year span. For Sony this was petty cash, but for Lemelson, it represented a first: steady income that derived from one his patents. Why did Sony agree to this deal? The company didn't actually rely on his invention, says Lewis Eslinger, an attorney who represented Sony. "Very clearly," he says, "they paid him because he had an issued patent."
Then, in 1981, came a much bigger payday: IBM agreed to pay Lemelson $5 million for a group of his patents, including at least one relating to the basic concept of the personal computer. Lemelson celebrated his windfall by earmarking every penny for new lawyers and legal action. "He upped the ante," recalls Lieberman, who signed on as Lemelson's primary counsel soon after the IBM deal. "He became more aggressive. He became more convinced he was right."
This new IBM-financed round of litigation reaped, by Lieberman's estimate, more than $10 million in license fees, mostly from Asian computer and electronics companies. It also reaped a flurry of new suits. But Lieberman eventually became disenchanted with his client. "I couldn't believe how far he'd go," the lawyer says now, "how aggressive he could be." For instance, after those Asian companies agreed to pay for Lemelson's computer patents, he wanted Lieberman to go back to them and extract new payments on the grounds that those same patents covered fax machines too.
"I said, 'It's unethical,'" Lieberman recalls. "And he said, 'It's not illegal.'" Lieberman continues: "I just was no longer comfortable representing him. I was tired of being called a lawyer for a parasite." (In a 1993 American Lawyer article, Lemelson blamed the rift on a fee dispute.) No matter. By then Lemelson had finally found a lawyer whose approach to litigation mirrored his own.
When Gerald Hosier first began doing work for Jerry Lemelson, he was already a successful patent attorney running a small firm in Chicago. A little more than a decade later, Hosier, 60, lives on a mountain overlooking Aspen, Colo., in a 15,000-square-foot home that includes a giant exercise room, a sauna, a wine cellar, and a lavish underground screening room with a built-in flight simulator. He's got five planes, including a Cold War-era Czechoslovakian fighter plane that he snapped up in a fire sale.
If Hosier made Lemelson tremendously wealthy–and he did–the reverse is also true. When he first took on Lemelson as a client in the late 1980s, Hosier was one of the few patent lawyers willing to work on contingency. Since then he has generated $1.5 billion in licensing fees–and has reportedly taken a third for himself. (Hosier declines to comment on his fee.)
Not that he wants you to focus on the money. "When I first met Jerry Lemelson," recalls Hosier, sitting in an office that offers sweeping views of the Rocky Mountains, "I had some concerns because I'd heard he was a gadfly suing people…So I took the time to learn about the man. And, frankly, someday I think he will go down as one of the great geniuses of our time. If he'd had the resources, he would have had 1,500 patents. He would have surpassed Thomas Edison easily. He was the lone ranger. He had no legal team. He had no company. He had no resources other than [his patents]. He was the classic inventor."
Indeed, one thing Hosier always understood was that Lemelson was in it for more than the money. Hosier gave Lemelson the respect he craved. As a result, perhaps, Hosier was able to inspire trust from the wary Lemelson, who had hired and fired dozens of lawyers over the years.
Hosier, for his part, was practical in a way that Lemelson never was. Lemelson, for instance, always wanted to extract the maximum amount from the licensing fees; Hosier persuaded him to accept less money per license and make it up in volume. Unlike Lemelson, Hosier had no interest in carrying on legal brawls just to make a point; he was interested in only those avenues that would lead to concrete results. Jerry Hosier wasn't about to waste his time on any case that wasn't going to generate cold, hard cash.
When Hosier started looking through Lemelson's patents, he was struck by the tremendous amount of untapped potential. "I was stunned," he says. "There was a surfeit of riches." That was particularly true of Lemelson's machine-vision patents, which were among Hosier's first assignments. It dawned on Hosier that the concepts in the machine-vision applications cover another key modern technology–the bar-code process. "Bar code is machine vision," he says today. So in September 1989, Hosier set about filing new bar-code claims to Lemelson's pending patent applications.
Then came the legal strategy. Normally, a patent holder sues the manufacturer of the product that is allegedly infringing the patent. Hosier, however, realized that the manufacturers of machine-vision technology and bar-code equipment were comparatively small potatoes. The big score lay in getting licensing fees from the users of those products–which is to say, just about every company on the planet. And because Lemelson's patents covered not only the products themselves but their method of use as well, Hosier was legally entitled to sue them. This was his masterstroke.
In November 1989, Hosier sent a letter to every company in the electronics, semiconductor, and auto industries worldwide, informing them that they were infringing on Lemelson's patents. Not surprisingly, the companies disagreed with Hosier's assessment. But Hosier persisted, focusing especially on the Japanese companies, knowing that they were skittish about confronting the U.S. legal system. His letters pointed out that Lemelson had, at that point, more than 150 patents, with another 50 applications still in the hopper. As he wrote, typically, to Sanyo in December 1991, "the claims of the pending applications are all being carefully drawn to cover practices in widespread commercial use." In other words, there was no escape.
By the summer of 1992 the entire Japanese auto industry was poised to fall into line. When the companies wavered at the last second, Hosier filed suit. Without even bothering to respond, the companies capitulated, agreeing to collectively pay Lemelson $100 million. Within months, some 30 other European and Japanese companies, including Volkswagen, BMW, Mercedes, Saab, Volvo, NEC, Philips, and Samsung, all folded. They handed Lemelson and Hosier another $350 million.
With this war chest, Hosier turned his sights on a far tougher prey–the U.S. auto industry. After some brief maneuvering, the parties agreed that Lemelson would fight it out with Ford first, while GM and Chrysler waited on the sidelines. This was a true battle of the titans–Hosier, by now, had the means for a protracted campaign, but Ford was a hard-line patent litigant with decades of experience; its longtime patent firm, Fish & Neave, had once represented none other than Thomas Edison.
At moments the currents seemed to be moving against Lemelson. In June 1995, for instance, the U.S. patent laws changed in ways that would seem to put a crimp on Lemelson's tried-and-true techniques. No longer would patents be valid for 17 years from the date of issue; now they would run 20 years from the date of first application. No longer could inventors profit by filing endless continuations. But though companies like Ford had lobbied for this change to prevent the emergence of another Lemelson, the rule was grandfathered in and thus had no effect on Lemelson himself.
That same month, though, Lemelson suffered a much more immediate blow. A magistrate, deputized by the trial judge to handle pretrial motions, granted summary judgment to Ford. The magistrate found that Lemelson's patents couldn't be enforced because of his unreasonable delays in the application process. "Lemelson's use of continuation applications has been abusive," the magistrate concluded.
The magistrate's opinion was technically only a recommendation. Still, judges almost always endorse such findings. Sure enough, in April 1996, Judge Lloyd George adopted the magistrate's report. George then took another 12 months before submitting his written opinion. When it was announced in April 1997, Ford was stunned. Judge George had reversed himself.
He did so, it appears, because in the interim another court had issued a contrary ruling in a similar case. That court concluded that as long as the law permitted delay, a patent-applicant can't be punished for taking advantage of the rules. As Judge George wrote, "While Lemelson's use of the continuation applications process may have exploited an open area of patent practice, the court should not intervene…to regulate what Congress has not."
Jerry Lemelson, however, wouldn't have long to revel in his triumph: He was dying of liver cancer. By late summer 1997 the disease had worsened, and Lemelson found himself in the cancer unit at Cedars-Sinai hospital in Los Angeles. He was in his bed when word came that an appeals court had declined to hear Ford's appeal of Judge George's ruling. Weakened by the disease, Lemelson managed a haggard smile and lifted his bony hand in a "V" for victory. A few weeks later, on Oct. 1, he passed away at age 74.
The great irony of the Lemelson story is that most of the money from his patents has been collected in the three years since he died. Or maybe that's not so ironic: After all, Gerry Hosier is now fully in charge, without his bellicose client whispering in his ear. The Ford case turned out to be pivotal: After Ford settled on June 1, 1998–with GM and Chrysler caving on the same day–Hosier sent out letters to some 1,200 companies demanding licensing fees. Hundreds of them fell into line; Hosier was signing up licenses at a rate of one a day.
Why would companies settle if they didn't believe–and most don't–that Lemelson's patents were valid? Beyond the obvious desire to avoid costly litigation, they found themselves trapped in the web of patent claims that Lemelson had woven during his life. Lemelson's machine-vision claims, for example, number in the hundreds and are spread among 16 different patents. Knock out one claim, and dozens more would rise to take its place. And Hosier had proved over time that he knew how to play hardball. From 1998 to 2000, for instance, he filed seven massive suits against a total of 632 companies.
On the other hand, like a resourceful salesman, Hosier knew how to ease companies into a settlement they could feel good about. For starters, he offered what amounted to package deals–one license covering the entire Lemelson portfolio. And you couldn't beat his prices. "I think Jerry is very masterful in coming to the right number, so people lose their incentive to litigate," says Robert Krupka of Kirkland & Ellis, who has represented GM and two dozen other clients in Lemelson-related matters.
And yet for all the talk about the iron-clad nature of his patents–and the money they've generated–a crucial question has been obscured: Did Jerome Lemelson ever actually invent the products that generated such riches? When it comes to bar-code technology–just as with machine vision–the answer is clear (though, naturally, Lemelson's expert disagrees). "His patents have nothing to do with bar codes as they are commonly used," says George Laurer, the (unchallenged) inventor of the universal product code. "That is so far out in left field, it makes me sick." Last year Laurer was asked to testify on behalf of Lemelson; he not only declined but also offered to testify free on behalf of any company sued by Lemelson.
Which is why it is all the more fitting that corporate America's last stand against the Lemelson litigation machine is being waged by the very companies that he and Hosier never sued: the makers of bar-code equipment and machine-vision technology.
Their leader is a man named Robert Shillman, the co-founder of Cognex, a $250 million machine-vision manufacturer just outside of Boston. Shillman wrote his MIT doctoral thesis on optical character recognition–a technology employed in many machine-vision systems. His company has 105 patents on various machine-vision technologies and certainly doesn't use Lemelson technology.
Shillman is a passionate man. Ask him about Lemelson, and he starts bouncing up and down in his chair, his white hair providing a vivid contrast to the florid red that soon flushes his face. "I take it personally," Shillman says. "It's a tax on every consumer in America…What was produced by this man that is worth a billion dollars?" Shillman was outraged that his customers were being asked to pay a license on a product that was developed completely independently of Lemelson's ideas. It wasn't just a theoretical issue either. Customers had begun to approach Cognex, asking to be reimbursed for the money they'd paid to Lemelson.
In the fall of 1998, Cognex sued the for-profit Lemelson foundation. To Hosier, this was a mystifying step–he couldn't fathom why the company would insert itself into litigation that, in his view, did not concern them. But for Shillman, it has become a matter of principle. He's not looking for money; he has a much grander dream. He wants Lemelson's patents invalidated. As he sees it, he is carrying on this battle on behalf of his customers. Soon seven manufacturers of bar-code equipment reached a conclusion similar to Cognex's: They were also going to stand up to the Lemelson foundation and sue on behalf of their customers. The two cases have been combined.
Like Ford before them, Cognex and the bar-code companies have accused Lemelson of excessive delay–and a judge has ruled against them. But this time the Federal Circuit Court of Appeals is permitting an unusual mid-case appeal. The two sides have submitted briefs and a hearing is expected sometime later this year. Meanwhile, the rest of the Cognex case is moving forward simultaneously. Here, too, a crucial hearing is anticipated this year: The judge will rule on the scope of the Lemelson patents. The remaining Lemelson litigation has been stayed in anticipation of these decisions.
Despite all the litigation, no court has ever made a substantive ruling on the validity of Lemelson's machine-vision and bar-code patents. It's likely that the Lemelson machine-vision and bar-code patents will rise or fall based on what happens in the Cognex suit. If Cognex wins the mid-case appeal–or wins a favorable ruling on the scope of the patents–the Lemelson patent-licensing program will effectively be dead. If Lemelson prevails, however, his patents will have the imprimatur of a court, and the 400 companies still in litigation with him will have to contemplate settlement.
Hosier says he isn't worried. Despite the $1.5 billion generated so far, he has no plans to wrap up the litigation. Besides, even if Cognex is able to deal a deathblow to the bar-code and machine-vision patents, it may not be enough to slay the hydra-headed monster. According to Hosier, there are still a few dozen patents that will be issuing in the next few years. He plans to enforce them.
FEEDBACK: nvarchaver@fortunemail.com"
579 Total Views
3 Views Today
Please follow and like us: