Kelly 268: Serco's Churchill Toyshop, Rothschild Con Air Triggers, Kennedy Pan Am Bombs
General John F. Kelly
White House Chief of Staff
Washington, D.C. 20528
Open letter from the Cloud Centric Crime Scene Investigators of Abel Danger
May 8, 2018
Dear General Kelly:
Please accept Brief 267 from Field McConnell – United States Marine Corps whistle-blower and Global Operations Director of Abel Danger (AD) – wherein he and his research team at Abel Danger plan to launch a series of crowd-funded class-action lawsuits on behalf of plaintiffs in injured communities where victims have died as a result of the negligent, reckless, wilful or fraudulent use of patented devices including radio, IFF, precision navigation and bomb & trigger technologies transferred by agents of the late Winston Churchill's Toyshop – a British weapon R&D organisations of WWII – into the custody of Serco (formerly RCA GB 1929) shareholders and investment bankers served by the London and New York City offices of N M Rothschild & Sons Ltd.
AD believes that the Lloyd's Cape Race signal station operators in Halifax, Nova Scotia, who would later help set up Marconi Wireless Telegraph Company of America, the Radio Corporation of America (RCA) and RCA GB 1929 (subsequently Serco after an IPO structured by N M Rothschild), left the Titanic on course to hit an iceberg in the early hours of 15 April 1912 by jamming an ice warning from the California with Guglielmo Marconi's Apparatus For Wireless Telegraphy 1901-06-11 US676332A which patent has allegedly been fraudulently re-assigned by Serco operators of the U.S. Patent and Trademark Office to BAE Systems Electronics Ltd.
AD believes that Serco, then RCA GB 1929, provided the Imperial Japanese Navy with RCA's Resonant cavity magnetron US2348986A Priority 1940-10-24 and devices for Identification Friend or Foe (IFF) and precision navigation in the Pearl Harbor attack of December 7, 1941.
AD believes that Serco, then RCA GB 1929, provided patented radio links through derivatives of the Ford Motor Co's Radio beacon US1937876A (1928-05-02) to trigger the bomb on a BQ-8 aircraft, loaded with 21,170lb (9,600kg) of Torpex which killed Joseph Patrick Kennedy Jr. on August 12, 1944 while he flew on a mission with Operation Aphrodite (U.S. Army Air Forces) & Operation Anvil (U.S. Navy) where unmanned, explosive-laden Army Air Forces Boeing B-17 Flying Fortress and Navy Consolidated PB4Y-1 Liberator bombers were deliberately crashed into targets under radio control.
AD believes that Serco agents used the Senior Executive Service (SES) associates of Kristine "Con Air" Marcy, Field McConnell's sister, to fit Boeing planes with devices including the Boeing Intervention flight management system US4811230A which allegedly allowed Buck Revell, then FBI Director deputy in charge of Criminal Investigative, Counter-Terrorism and Counter-Intelligence activities, to pull his son and daughter-in-law off the tarmac just before Pan Am Flight 103 took off from London's Heathrow airport at 18:25 hours on 21 December 1988 and give a green light to his Con Air associates to trigger a 'Unabomb' through the Dean Cross Radio beacon for a body count of 243 passengers + 16 crew + 11 people on the ground in Lockerbie, Scotland just after 19:02:50.
AD believes Serco agents hired Oliver "Buck" Revell, former FBI Executive Assistant Director – Investigations (SES-6) to work with the UK's National Crime Squad (NCS) to set up witnesses to the 9/11 and MH body-count hacks where Facebook (Fakebook) patsies and pedophiles are blackmailed with derivatives of the US Air Force's Autonomous face recognition machine US5012522A and manipulated with QinetiQ North America Inc's Social Engineering Protection Appliance US9123027B2 to eliminate physical truth (actus reus) from crime scene investigations.
AD believes that the late chemical-warfare expert Victor Rothschild associates at N M Rothschild – investment banker for Serco, Queen Elizabeth II and U.S. President Donald Trump – and Serco shareholders including the British government tasked Nicholas and Rupert Soames, two of Winston Churchill's grandsons, and 'Con Air' Marcy with testing Darren Rubin's Biological active bullets, systems, and methods US9200877B1 as patented, potentially ethnic- or genetic- or ideological-cleansing bullets at a BC pig farm between 1996 and 2002.
AD believes that Serco and Marcy's SES colleagues used Jerome H. Lemelson's Prisoner tracking and warning system and corresponding methods US6054928A, Rubin's bullets and Howard Lutnick's Real-time interactive wagering on event outcomes CA 2460367 A to establish Starnet Communications in Vancouver in 1996 as a junket operator where high rollers in elite hotels could trade images of pig-farm child pornography and S&M oath rituals and bet on the time of victim deaths or body counts for the 9/11 events per below:
Abel Danger plans to work with crowd-funded film producers and lawyers representing injured communities so that while claims for damages for wrongful deaths are developed in the court of public opinion, scripts for physical acts causing deaths (actus reus) and associated with the negligent, reckless, wilful or fraudulent use of patented devices and spoliation of evidence can be published/simulated without attempting to prove mental intent to murder (mens rea).
With this the 268th Kelly public briefing, we believe we can help the Trump Administration to strip Serco, Con Air and the Senior Executive Service out of any contracts with the United States, especially the alleged mass-destruction contracts with the U.S. patent office, FAA Contract Towers and the visa and ammunition centers and help you complete the job which you started as Secretary of Homeland Security to defend America against all enemies domestic and foreign!
Media Coverage of Starnet Raid – August 20, 1999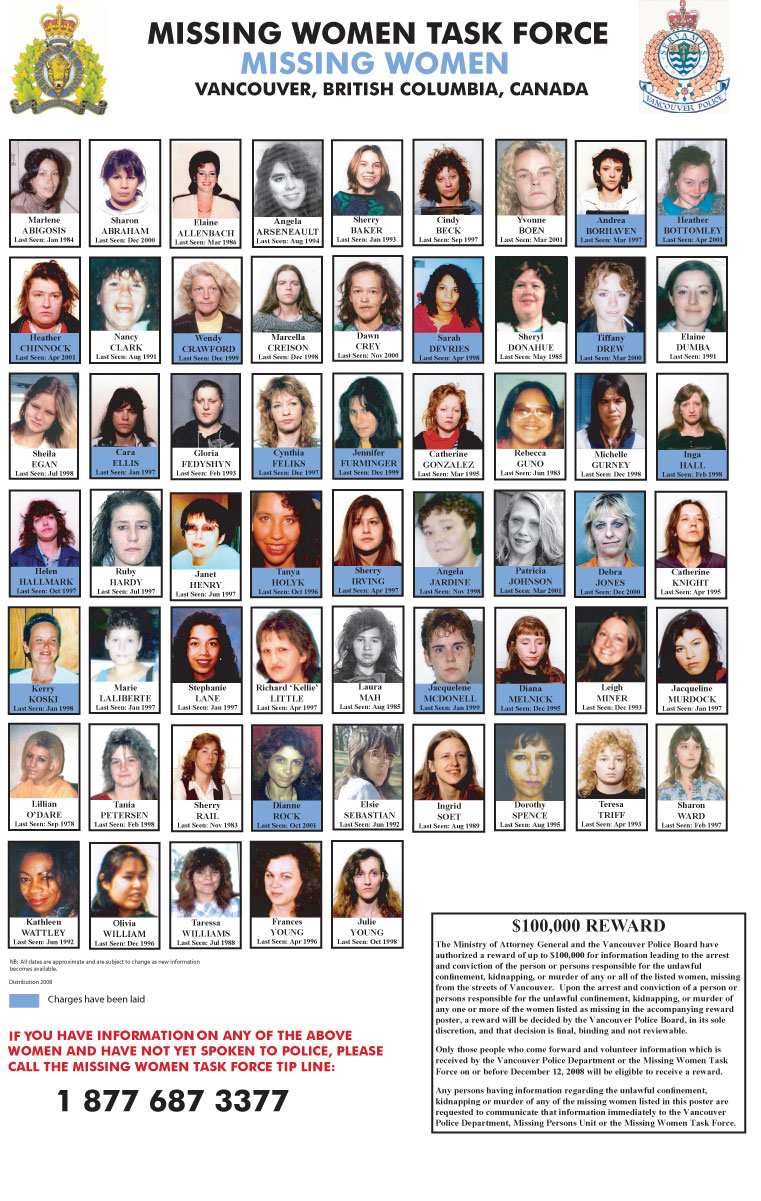 Trump saw on 9/11/2001: bombs were used in WTC

SERCO GROUP PLC: List of Subsidiaries AND Shareholders! [Note representatives of Serco's private-equity groups, Serco's investment banker N M Rothschild (Wilbur Ross?) and Serco shareholders, including the British and Saudi Arabian governments, AXA (Co-developer of and with a presumed virtual office in the Trump Tower), Allianz, 10 Global Custodians with $100 trillion under management and the TIAA pension fund met in a junket (wagering) room on the 47th Floor of North Tower (WTC1) on 9/11!]

Yours sincerely,
Field McConnell
USMC 0116513
P O Box 39
Plum City WI 54761″
+001-715-307-8222
"Digital Fires Instructor Serco – [Marine Corps Base!] Camp Pendleton, CA Uses information derived from all military disciplines (e.g., aviation, ground combat, command and control, combat service support, intelligence, and opposing forces) to determine changes in enemy capabilities, vulnerabilities, and probable courses of action."
"Serco Processes 2 Millionth Patent Application for U.S. Patent and Trademark Office
March 19, 2013 RESTON, VIRGINIA – March 18, 2013 – Serco Inc., a leading provider of professional, technology, and management services to the federal government, announced today that their Pre-Grant Publication (PGPubs) Classification Services team recently processed their 2 millionth patent application for the U.S. Patent & Trademark Office (USPTO). Each application was also processed within the contractually required 28-day window."
"Joseph Patrick Kennedy Jr. (July 25, 1915 – August 12, 1944) was a United States Navy lieutenant. He was killed in action during World War II while serving as a land-based patrol bomber pilot, and was posthumously awarded the Navy Cross. He was the eldest of nine children born to Joseph P. Kennedy Sr. (1888–1969) and Rose Fitzgerald Kennedy (1890–1995). He was the only Kennedy son who never sought political office, though he had planned to.
Joe Sr. had aspirations for Joe Jr. to become president.[1][page needed] However, Joe Jr. was killed while participating in a top-secret mission in 1944, and the high expectations of the father then fell upon Joe Jr.'s younger brother John, who was later elected president.
Kennedy was born in Hull, Massachusetts. He first attended the Dexter School in Brookline, Massachusetts, with his brother, John. In 1933, he graduated from the Choate School in Wallingford, Connecticut. He then entered Harvard College in Cambridge, Massachusetts, graduating in 1938. Kennedy participated in football, rugby, and crew, and he served on the student council. Kennedy then spent a year studying under the tutelage of Harold Laski at the London School of Economics before enrolling in Harvard Law School.
Political ambitions and views[edit]
From a very young age, Kennedy was groomed by his father and predicted to be the first Roman Catholic president of the United States. When he was born, his grandfather John F. Fitzgerald, then Mayor of Boston, told the news, "This child is the future President of the nation." He often boasted that he would be president even without help from his father. He was a delegate to the Democratic National Convention in 1940. Kennedy planned to run for Massachusetts's 11th congressional district in 1946.
Kennedy expressed approval of Adolf Hitler before his conquest of Europe began. His father sent him to visit Nazi Germany in 1934. He wrote to his father, praising Hitler's sterilization policy as "a great thing" that "will do away with many of the disgusting specimens of men." [2] He explained that "Hitler is building a spirit in his men that could be envied in any country."[3][4]
U.S. Navy (1941–1944)[edit]
Kennedy left before his final year of law school at Harvard to enlist in the U.S. Naval Reserve on June 24, 1941.[5]He entered flight training to be a Naval Aviator, and after training, he received his wings and was commissioned an ensign on May 5, 1942.[5] He was assigned to Patrol Squadron 203 and then Bombing Squadron 110.[5] In September 1943, he was sent to Britain and became a member of Bomber Squadron 110, Special Air Unit ONE, in 1944. He piloted land-based PB4Y Liberator patrol bombers on anti-submarine details during two tours of duty in the winter of 1943–1944. Kennedy had completed 25 combat missions and was eligible to return home. He instead volunteered for an Operation Aphrodite mission.[6]
Operations Anvil and Aphrodite[edit]
Operation Aphrodite (U.S. Army Air Forces) & Operation Anvil (U.S. Navy) made use of unmanned, explosive-laden Army Air Forces Boeing B-17 Flying Fortress and Navy Consolidated PB4Y-1 Liberator bombers that were deliberately crashed into their targets under radio control.[6] These aircraft could not take off safely on their own, so a crew of two would take off and fly to 2,000 feet (610 m) before activating the remote control system, arming the detonators, and parachuting from the aircraft.
Kennedy was appointed a Lieutenant on July 1, 1944.[5] After the U.S. Army Air Forces operation missions were drawn up on July 23, 1944, Lieutenants Wilford John Willy[7] and Kennedy were designated as the first Navy flight crew. Willy, who was the executive officer of Special Air Unit ONE, had also volunteered for the mission and "pulled rank" over Ensign James Simpson, who was Kennedy's regular co-pilot. Kennedy and Willy (co-pilot) flew a BQ-8 "robot" aircraft (drone; a converted B-24 Liberator) for the U.S. Navy's first Aphrodite mission. Two Lockheed Ventura mother planes and a Boeing B-17 navigation plane took off from RAF Fersfield at 1800 on August 12, 1944. Then the BQ-8 aircraft, loaded with 21,170 lb (9,600 kg) of Torpex, took off. It was to be used against the U-boat pens at Heligoland in the North Sea.[8][9]
Following them in a USAAF F-8 Mosquito to film the mission were pilot Lt. Robert A. Tunnel and combat camera man Lt. David J. McCarthy, who filmed the event from the perspex nose of the aircraft.[10] As planned, Kennedy and Willy remained aboard as the BQ-8 completed its first remote-controlled turn at 2,000 ft (610 m) near the North Sea coast. Kennedy and Willy removed the safety pin, arming the explosive package, and Kennedy radioed the agreed code Spade Flush, his last known words. Two minutes later (and well before the planned crew bailout, near RAF Manston), the Torpex explosive detonated prematurely and destroyed the Liberator, killing Kennedy and Willy instantly. Wreckage landed near the village of Blythburgh in Suffolk, England, causing widespread damage and small fires, but there were no injuries on the ground. According to one report, a total of 59 buildings were damaged in a nearby coastal town.
Attempted first Aphrodite attack Twelve August with robot taking off from Fersfield at One Eight Zero Five Hours. Robot exploded in the air at approximately two thousand feet eight miles southeast of Halesworth at One Eight Two Zero hours. Wilford J. Willy Sr Grade Lieutenant and Joseph P. Kennedy Sr Grade Lieutenant, both USNR, were killed. Commander Smith, in command of this unit, is making full report TO US Naval Operations. A more detailed report will be forwarded to you when interrogation is completed
— Top Secret telegram to General Carl Andrew Spaatz from General Jimmy Doolittle, August 1944[11]
According to USAAF records, the trailing Mosquito "was flying 300 feet above and about 300 yards to the rear of the robot. Engineer photographer on this ship was injured, and the ship was damaged slightly by the explosion."[12] The Mosquito, which made an immediate emergency landing at RAF Halesworth, belonged to the 325th Reconnaissance Wing, a unit under the command of the son of President Franklin D. Roosevelt, then Colonel Elliott Roosevelt. Years later, Roosevelt claimed to have been aboard this trailing aircraft, and his version of the event has gained wide currency.[13] However, Air Force records cannot substantiate this. Instead, an after-action account by the 8th Combat Camera Unit (CCU) noted that:
"…..'the Baby just exploded in mid-air as we neared it and I was knocked halfway back to the cockpit. A few pieces of the Baby came through the plexiglass nose and I got hit in the head and caught a lot of fragments in my right arm. I crawled back to the cockpit and lowered the wheels so that Bob could make a quick emergency landing,' Lt. McCarthy reported from his hospital bed."[14]
The 8th CCU film of the event, has, so far as is known, not been found.
The Navy's informal board of review, discussing a number of theories, discounted the possibility of the crew making a mistake or that suspected jamming or a stray signal could have armed and detonated the explosives. An electronics officer, Earl Olsen, who believed the wiring harness had a design defect, had warned Kennedy of this possibility the day before the mission, but he was ignored.[11]Kennedy and Willy were both posthumously awarded the Navy Cross, the Air Medal, and the Purple Heart Medal.
The names of both men are listed on the Tablets of the Missing at the Cambridge American Cemetery and Memorial, a cemetery and chapel near the village of Madingley in Cambridgeshire, Britain, that commemorates American servicemen who died in World War II.[15]Later reports that Kennedy's final mission were kept top secret until many years later[1] are negated by a detailed public account of the operation and Kennedy's death released in 1945.[16]"
"The Bomb Trigger on Pam Am 103 .. There is a 99% probability the bomb on Pan Am at Lockerbie was triggered by a simple radio detonator, not by a MEBO timer as claimed by American intelligence… Copyright Joe Vialls, May 2000
For years disinformation specialists have peddled a giant lie about the crash of Pan Am 103 at Lockerbie. Time and time again the media has hysterically regurgitated the flawed and impossible legend that Maid of the Seas was brought to earth by a bomb triggered by a barometrically-activated timer, hidden in a radio in a samsonite suitcase. A barometric timer set for 10,000 feet altitude, which miraculously failed to activate when the Air Malta Flight it was allegedly planted on climbed through 10,000 feet after departing Valetta for Frankfurt, and again when the Pam Am feeder Boeing 727 to London climbed through 10,000 feet after departing Frankfurt.
… There is one critical question the Libyan defence team needs to ask the AAIB investigators when they are called to give evidence at Camp Zeist: "From the scientific evidence in your possession, is it possible that the bomb on Pan Am 103 was triggered by a radio detonator tuned to 123.95 Megahertz?" Scientifically speaking, the only possible AAIB answer should be "Yes, your Honour""
658 Total Views
1 Views Today
Please follow and like us: