Kelly 21 – Serco's 8(a) Red Switch Warning, Clinton's Bilderberg Bridge, Syria's Demon Gas
Field McConnell, USMC 0116513
Abel Danger Global Private Intel
P O Box 39
Plum City WI 54761
via fax to 202-612-1976 fax to John Kelly's secretary
The Honorable John F. Kelly
Secretary of Homeland Security
Washington, D.C. 20528
From the Cloud Centric Crime Scene Investigators of Abel Danger
June 28, 2017
Dear Secretary Kelly:
We ask you to accept Brief 21 from Field McConnell – United States Marine and Global Operations Director of Abel Danger (AD) – on Serco's 8(a) operators of the Defense Red Switch Network who are allegedly warning Hillary Clinton's (Atlanta 1997) Bilderberg associates of false-flag attacks over the federal bridge certification authority and allegedly used Serco's Demon face-recognition software to trick U.S. President Trump into the missile attack on the Al Shayrat air base in Homs, Syria, in a reality-show belief that the sarin gas attack on Khan Shaykhun on April 7, 2017 was ordered by Syrian president Bashar al-Assad.
Syrian attack victims likely hit with sarin gas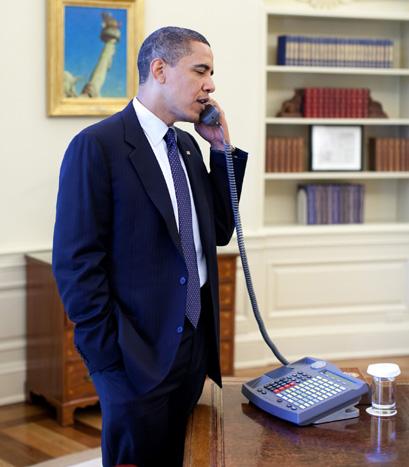 Bashar al Assad Says There Was No Chemical Attack In Syria

President Trump Launches Tomahawk Missile Strike on Syrian Airbase

9/11 Alexander Haig [(1978 Bilderberg Princeton 21-23 April 1978) NATO Commander 1974–1979 (US Secretary of State 1981–1982) (deceased)] Had Inside Knowledge Of The WorldTrade Center Bombing
Copy of SERCO GROUP PLC: List of Subsidiaries AND Shareholders! (Mobile Playback Version)

Yours sincerely,
Field McConnell
USMC 0116513
P O Box 39
Plum City WI 54761
+001-715-307-8222
www.abeldanger.org
"Digital Fires Instructor Serco – Camp Pendleton, CA Uses information derived from all military disciplines (e.g., aviation, ground combat, command and control, combat service support, intelligence, and opposing forces) to determine changes in enemy capabilities, vulnerabilities, and probable courses of action."
"Serco also integrated voice, video teleconferencing capabilities and situational awareness displays, along with the VDI, into the facility's network distribution system across multiple networks. The result is an integrated IP-based total capability that is centrally managed and consistent across all platforms. Serco also implemented Defense Red Switch Network (DRSN), completed a structured fiber optic and Category 6 cabling system, and participated in the construction design working group to ensure supporting systems (e.g. Power and HVAC) were able to support the 24 AF's IT needs."
"TIM NEWLAND
Immigration services officer U.S. Department of Homeland Security
Harrisonville, Missouri
Government Administration
Current: U.S. Department of Homeland Security
Previous: Base One Technologies, Inc. [Serco's 8(a) protégé company],
Serco, SI International"
"Trump orders missile strike on Syria after chemical weapon attack on civilians
President had been weighing up options in wake of Assad regime's brutal poison gas assault on civilians
Andrew Buncombe New York
@AndrewBuncombe
Friday 7 April 2017 01:22 BST
Donald Trump has ordered the firing of 59 cruise missiles at a military target in Syria – a swift retaliatory blow for the President Bashar al-Assad's alleged use of chemical weapons on civilians.
Reports said the barrage of Tomahawk missiles, fired from two US Navy vessels located in the Mediterranean Sea, targeted Al Shayrat air base in the central city of Homs, from which Syrian aircraft staged Tuesday's chemical weapons attack, which killed up to 100 people. The missiles were launched between 8-9pm Eastern Standard Time, and there were no immediate details of how many people may have been killed.
Mr Trump had been weighing up the option of a military response to Mr Assad's alleged use of chemical weapons on civilians in Idlib province earlier this week."
"The Khan Shaykhun chemical attack took place on 4 April 2017 on the town of Khan Shaykhun in the Idlib Governorate of Syria. At the time of the attack, the town was under the control of Tahrir al-Sham,[4][5][6][7] previously known as the al-Nusra Front.[8][9]
The town was reported to have been struck by an airstrike by government forces followed by massive civilian chemical poisoning.[3][10] The release of the toxic gas, which included sarin, or a similar substance,[11] killed at least 74 people and injured more than 557, according to the Idlib health authority.[2]The attack was the deadliest use of chemical weapons in the Syrian civil war since the Ghouta chemical attack in 2013.[12]
The governments of the United States, United Kingdom, Turkey, Saudi Arabia, France, and Israel, as well as Human Rights Watch, attributed the attack to the forces of Syrian President Bashar al-Assad.[13][14][15][16]The Assad government denied using any chemical weapons in the air strike.[17] The Russian Defense Ministry provided a putative explanation, namely that Syrian aircraft bombed a warehouse belonging to rebels which "may have contained a rebel chemical arms stockpile".[18][19] On 7 April, the United States launched 59 cruise missiles at Shayrat Air Base, which U.S. intelligence claimed was the source of the attack.[20][21]"
"'Were the children dead at all?' Assad says Syria chemical attack '100 per cent fabrication'
Josie Ensor, Beirut
13 APRIL 2017 • 3:59PM
Syrian president Bashar al-Assad has accused the US of fabricating last week's chemical attack to justify a military strike, even as British investigators confirmed the use of toxic sarin gas.
In his first interview since the attack on the northern opposition-held town of Khan Sheikhoun which left 86 dead and hundreds injured, Assad said his regime could not be responsible as they were no longer in possession of any chemical weapons.
"Our impression is that the West, mainly the United States, is hand-in-glove with the terrorists," Mr Assad told AFP news agency, referring to rebels which control the area.
"They fabricated the whole story in order to have a pretext for the attack."
"The Guardian Tuesday 17 September 2013 19.10 BST
Sarin: the deadly history of the nerve agent used in Syria
The UN has confirmed that the chemical used in Damascus last month was sarin – a lethal poison with no taste, no smell and no colour. Which makes it one of the most murderous weapons in modern warfare.
The US was not the only country to experiment with sarin in the cold war years. The USSR produced the agent for chemical warfare. And Britain took an interest too. A year after the incident at Dugway, a 20-year-old RAF engineer called Ronald Maddison took part in an experiment at Porton Down, the UK's chemical warfare facility in Wiltshire. At 10.17am on 6 May, Porton scientists dripped liquid sarin on to the arms of Maddison and five others who, for the scientists' safety, were held in a sealed gas chamber. Maddison fell ill and slumped over the table. He was taken to the on-site hospital but died at 11am. In 2004, more than 50 years later, an inquest found that the Ministry of Defence had unlawfully killed Maddison after one of the longest cover-ups in cold war history."
"This intelligence source came from Michael Graham
March 3, 2015
"Now WHERE did I put those emails….?"
So where are Mrs. Bill Clinton's emails?
Until two months ago—that's almost two-and-a-half YEARS after the Benghazi attacks, the answer was "none of your damn business." But thanks to court challenges and this little thing called the "rule of law," Hillary finally handed over some of her emails as Secretary of State.
SOME.
It was only two months ago, in response to a new State Department effort to comply with federal record-keeping practices, that Mrs. Clinton's advisers reviewed tens of thousands of pages of her personal emails and decided which ones to turn over to the State Department. All told, 55,000 pages of emails were given to the department. Mrs. Clinton stepped down from the secretary's post in early 2013.
So where are the ones her staff decided not to release? Where are ALL of Hillary's emails actually located?
The sunny shores of the British Virgin Islands. [Where the owner named New Rodino (Russian for motherland) of the Pimlico flat of murdered MI-6 spy Gareth Williams was registered]
That's what tech geek D. Keith Casey Jr of Casey Software tells me. He traced the location of the servers the emails where handled by to a building in Road Town, BVI. Here's what he sent me:
Domain, as stated by WaPo: ClintonEmail.com which resolves to an IP address 208.91.197.27
– Using 208.91.197.27 with iplocation.net gives the physical location of that server as the British Virgin Islands. It's owned by Confluence Networks, Inc.
– If you take the phone numbers from http://confluence-networks.xxx the abuse numbers are from New York & Austin while the Tech support number is San Francisco, Ca. It's pretty clear they're all in the US. The street address for the Austin number is 4100 Smith School Rd which is about 10 miles from me. But it's just an anonymous data center or warehouse according to Google Street View.
– Using 208.91.197.27 with http://www.yougetsignal.com/tools/web-sites-on-web-servxxx gives you a ton of other sites that have landing pages on the same server. Lots seem defunct but not all of them. The ones that are live are mostly spam.
– Looking up ClintonEmail.com to get the MX records (where the email actually goes), gives another IP: 208.65.144.2 which appears to be in Englewood, CO owned by a company MXLogic which was acquired by McAfee – http://www.emailsecurity.mxxx
So the actual servers getting the Secretary of State's security reports on Libya, for example, are outside the US? Wow. And not exactly in a savory server neighborhood. It turns out that the host, Confluence Networks was on a "Top 10 Worst Hosts" list for suspicious/scam activity:
Since 2009, HostExploit's World Hosts Report (formerly Top 50 Bad Hosts) has been examining all 44,000+ publicly-routed Autonomous Systems in the world, gathering data on infected websites, botnets, spam and other activity, before combining the research with trusted community sources and to arrive at a reliable analysis of the results.
Also on this server: The domain name www.blondpussycams.com So all you lovers of light-colored cats have something in common with the Clintons, too!
Casey did some more digging:
The more interesting part is the McAfee email aspect. Do they conform with the DoS requirements? It says they can keep all the backups for a fee, are they keeping those? There was a 2008 ruling that said *all* correspondence must be kept by the Feds but her staffers (aka not DoS employees) only turned over some of the messages.
He's right. This is the "interesting aspect." And it's why, as Congressman Trey Gowdy points out, "the State Department cannot certify that they have produced all of former Secretary Clinton's emails because they do not have all of former Secretary Clinton's emails, nor do they control access to them."
How odd that the Secretary of State would be sending her emails 1598 miles away from Washington, DC (and 5,000 miles from Benghazi, by the way)? Maybe it's time for Congressman Gowdy to take a field trip to the Caribbean…
"SERCO: 'The biggest company you've never heard of'
JULY 7, 2013 BY 21WIRE
21st Century Wire says…
As politicians asset-strip the public's portfolio of properties, infrastructure and services, one multinational corporation has grown as a result – and its scope and reach may shock many people who have not been paying attention.
All around the globe, our governments are busy outsourcing public-sector services like health, education, police, prisons, money delivery and military – to the esteemed private sector. It's sold to the public as a solution to avoiding higher taxes, while retaining better services. But it's simply an accountancy shell game, where the government kicks the can down the road by spreading the bill to the taxpayer over a longer period of time, in order to avoid any large upfront payments – all the while, allowing a private corporation to extend its influence over society. This, by definition, is fascism.
They are called SERCO, and they run countries…
The Biggest Company You've Never Heard Of

As well as thanking God for his success, CEO Chris Hyman is a Pentecostal Christian who has released a gospel album in America and fasts every Tuesday. Coincidentally he was in the World Trade Centre on 9/11 on the 47th floor addressing shareholders."
"FORMER Bilderberg STEERING COMMITTEE MEMBERS
CHAIRMEN
Bernhard of the Netherlands (NLD)
Alec Home of the Hirsel (GBR)
Walter Scheel (DEU)
Eric Roll of Ipsden (GBR)
Peter Carrington (GBR)
Etienne Davignon (BEL)"
"Haig, Weinberger perform Carrington's strategic bluff by Criton Zoakos. Editor-in-Chief The entirety of the United States' foreign, economic, and defense policy under the Reagan administration is now, at least temporarily, dictated by Lord Carrington's Foreign and Commonwealth Office. Summarizing this lamentable state of affairs is the grand-scale maneuver of combined military / diplomatic ultimata jointly delivered by Defense Secretary Caspar Weinberger and State Secretary Alexander Haig during the Aug. 4 to Aug. 11 week. EIR August 25, 1981"
"Major-General Sir Colin McVean Gubbins KCMG, DSO, MC (2 July 1896 – 11 February 1976) was the prime mover of the Special Operations Executive (SOE) in the Second World War.[1]
Gubbins was also responsible for setting up the secret Auxiliary Units, a commando force based around the Home Guard, to operate on the flanks and to the rear of German lines if the United Kingdom were invaded during Operation Sea Lion, Germany's planned invasion.
… When SOE was shut down in 1946 the War Office could offer Gubbins no suitable position, and when he retired from the army he became the managing director of a carpet and textile manufacturer. He remained in touch with people in many of the countries he had helped to liberate, and was invited by Prince Bernhard of the Netherlands to join the Bilderberg group. He was also a supporter of the Special Forces Club [Check James E. Files and JFK!!!], which he had co-founded.[14]"
821 Total Views
1 Views Today
Please follow and like us: