Kelly 19 – Bilderberg Hotel Pedophile Steering, Clinton's Bin Laden Gyro, Serco's Mentored Zulu Towers
Field McConnell, USMC 0116513
Abel Danger Global Private Intel
P O Box 39
Plum City WI 54761
via fax to 202-612-1976 fax to John Kelly's secretary
The Honorable John F. Kelly
Secretary of Homeland Security
Washington, D.C. 20528
From the Cloud Centric Crime Scene Investigators of Abel Danger
June 26, 2017
Dear Secretary Kelly:
We ask you to accept Brief 19 from Field McConnell – United States Marine and Global Operations Director of Abel Danger (AD) – on the Bilderberg Steering Committee's apparent development of a hotel network for the pedophile elites who allegedly used GyroChip devices procured by former patent lawyer Hillary Clinton to guide Bin Laden drones on 9/11 and who allegedly deployed Serco's Marine Corps digital fires instructors to spot fix victim deaths with Zulu clock signals relayed to Boeing aircraft via Bilderberg hotel chains (including Marriott and Starwood), Dubai International Airport and the FAA Contract Towers.
Dinner with Lord Boothby and gang boss Ronnie Kray the alleged founders of an elite pedophile ring operated by hotel-based organized crime groups through the Bilderberg Steering Committee since 1954.
9/11 Alexander Haig [(1978 Bilderberg Princeton 21-23 April 1978) NATO Commander 1974–1979 (US Secretary of State 1981–1982) (deceased)] Had Inside Knowledge Of The World Trade Center Bombing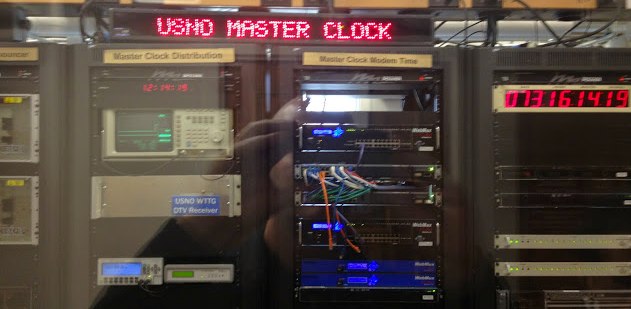 Copy of SERCO GROUP PLC: List of Subsidiaries AND Shareholders! (Mobile Playback Version)

Yours sincerely,
Field McConnell
USMC 0116513
P O Box 39
Plum City WI 54761
+001-715-307-8222
www.abeldanger.org
"Digital Fires Instructor Serco – Camp Pendleton, CA Uses information derived from all military disciplines (e.g., aviation, ground combat, command and control, combat service support, intelligence, and opposing forces) to determine changes in enemy capabilities, vulnerabilities, and probable courses of action."
"SERCO: 'The biggest company you've never heard of'
JULY 7, 2013 BY 21WIRE
21st Century Wire says…
As politicians asset-strip the public's portfolio of properties, infrastructure and services, one multinational corporation has grown as a result – and its scope and reach may shock many people who have not been paying attention.
All around the globe, our governments are busy outsourcing public-sector services like health, education, police, prisons, money delivery and military – to the esteemed private sector. It's sold to the public as a solution to avoiding higher taxes, while retaining better services. But it's simply an accountancy shell game, where the government kicks the can down the road by spreading the bill to the taxpayer over a longer period of time, in order to avoid any large upfront payments – all the while, allowing a private corporation to extend its influence over society. This, by definition, is fascism.
They are called SERCO, and they run countries…
The Biggest Company You've Never Heard Of

As well as thanking God for his success, CEO Chris Hyman is a Pentecostal Christian who has released a gospel album in America and fasts every Tuesday. Coincidentally he was in the World Trade Centre on 9/11 on the 47th floor addressing shareholders."
"FORMER Bilderberg STEERING COMMITTEE MEMBERS
CHAIRMEN
Bernhard of the Netherlands (NLD)
Alec Home of the Hirsel (GBR)
Walter Scheel (DEU)
Eric Roll of Ipsden (GBR)
Peter Carrington (GBR)
Etienne Davignon (BEL)"
"Behind the Legend: The Krays Cover Up Involving Elite Paedophile Ring Jimmy Savile, Tories, Haut de la Garenne & more
By: Michelle George |@@MsGeorgeTOGMUA on 24th September 2015 @ 8.41am © press
Ronnie Kray's relationship and notorious sex orgies with conservative politician Lord Robert Boothby is now common knowledge. (NEONNETTLE) In contrast to the lovable rogues portrayed throughout popular culture the Krays twins, were, in fact, both cold and sadistic gangsters that terrorised the regular working people of the East End and further evidence suggests they not only capitalised on protection rackets but also had involvements with elite Paedophile rings and were central to a large-scale juvenile pimping operation. Ronnie Kray's relationship and notorious sex orgies with conservative politician Lord Robert Boothby [founder member of the Bilderberg group in 1954] is now common knowledge even though at the time there was a carefully orchestrated cover up contacted by the government, resulting in the Daily Mirror having to retract the story and pay out £40,000 in compensation money."
"The Lippo-CASIL connection provides new insight into what the Chinese were hoping to get from the Clinton-Gore White House: waivers of U.S. sanctions to give them access to U.S. missile and satellite technology. In April 1993 Clinton waived the Tiananmen sanctions to allow Motorola to launch up to 12 satellites in China for its Iridium global wireless communications network. As part of that deal, the Chinese got help from U.S. companies in designing a "smart dispenser" that enabled them for the first time to launch multiple satellites from a single rocket. According to a December 1996 report from the Air Force National Air Intelligence Center, first revealed by Washington Times reporter Bill Gertz, the Iridium smart dispenser "could be developed into a credible PBV (post-boost vehicle) with a few relatively minor changes." Post-boost vehicles are used to deliver multiple nuclear warheads to separate orbits, so they can strike different targets independently. Multiple warhead technology was a key priority for the Commission of Science Technology and Industry for National Defense (COSTIND) collectors, and was a capability the Chinese had previously lacked…. . (42)"
"The State Department has prepared civil charges against Boeing alleging 94 violations of the Arms Control Act because the company sold commercial airliners without obtaining an export license for a tiny gyrochip that has defense applications.
The company faces a potential fine of as much as $47 million, and the case could be another blow to the company's fragile relations with the federal government.
In pursuing Boeing over exports of 96 jets to China and other countries between 2000 and 2003, the government is resurrecting a thorny and highly politicized issue: How should the U.S. protect dual-use technology that has both military and commercial applications without damaging its increasingly globalized trade?"
"The UK-headquartered SERCO, and its predecessor IAL, have delivered air traffic control and related services at Dubai International Airport since 1967. It has played a key role in Dubai aviation industry's growth, having delivered air navigation services on behalf of the airport since the early 1980s and then helping to establish and drive the development of dans."
"International Aeradio (Emirates) Ltd is a leading provider of cutting-edge technology solutions in the field of Telecommunications, Aeronautical Systems, Enforcement Systems, and Marine Electronics, Navigation and Communications Systems. Founded in 1947, the company is a subsidiary of Serco Group plc (www.serco.com/middleeast) of the United Kingdom. Serco operates in over 37 countries worldwide, employing more than 41,000 highly skilled staff. IAL has a multinational staff of around 140 and operates primarily in the United Arab Emirates. The company offers clients a comprehensive service, "from concept to commissioning", which embraces: Consultancy, System Design, Equipment Procurement, Installation, Commissioning, Maintenance Training, Full Life-Cycle Support. IAL is structured into four distinct business units, which, together, operate across a broad spectrum of high technology specializations, including: Aeronautical Systems, Enforcement Systems Information and Communications Systems Marine Systems and Services Each business unit functions as an independent profit center, creating a commercial environment in which responsiveness and accountability can flourish. A high degree of motivation and a commitment to excellence are qualities that are actively promoted throughout the company."
"Major-General Sir Colin McVean Gubbins KCMG, DSO, MC (2 July 1896 – 11 February 1976) was the prime mover of the Special Operations Executive (SOE) in the Second World War.[1]
Gubbins was also responsible for setting up the secret Auxiliary Units, a commando force based around the Home Guard, to operate on the flanks and to the rear of German lines if the United Kingdom were invaded during Operation Sea Lion, Germany's planned invasion.
… When SOE was shut down in 1946 the War Office could offer Gubbins no suitable position, and when he retired from the army he became the managing director of a carpet and textile manufacturer. He remained in touch with people in many of the countries he had helped to liberate, and was invited by Prince Bernhard of the Netherlands to join the Bilderberg group. He was also a supporter of the Special Forces Club [Check James E. Files and JFK!!!], which he had co-founded.[14]"
Bilderberg Conferences
Origins of the Bilderberg meetings
[This site campaigns for a press conference at all Bilderberg venues – and a declaration from the steering committee that any consensus reached must be in our public, not their private interest]
… It was thus a European initiative, and its aim was, in official bland language, to 'strengthen links' between Western Europe and the USA. A selected list of people to be invited to the first conference was drawn up by Retinger, with Prince Bernhard and Rijkens, from the European countries of NATO plus Sweden. The resulting group consisted of the Belgian and Italian prime ministers, Paul van Zeeland and Alcide de Gasperi (CDU), from France both the right wing prime minister Antoine Pinay and the Socialist leader Guy Mollet; diplomats like Pietro Quaroni of Italy and Panavotis Pipinelis of Greece; top German corporate lawyer Rudolf Miller and the industrialist Otto Wolff von Amerongen and the Danish foreign minister Ole Bjorn Kraft (publisher of Denmark's top daily newspaper); and from England came Denis Healey and Hugh Gaitskell from the Labour Party, Robert Boothby from the Conservative Party, Sir Oliver Franks from the British state, and Sir Colin Gubbins, who had headed the Special Operations Executive (SOL) during the war.
On the American side, the members of the first Bilderberg assembly included:
• George Ball, who was head of Lehman Brothers, a former high State Department official, where he was architect of the policy of Atlantic Partnership, and later member of the Trilateral Commission. Ball was closely associated with Jean Monnet, owing to his work as legal counsel for the ECSC and the French delegation to the Schuman Plan negotiations.
• David Rockefeller was the key American member of Bilderberg. Space only permits the briefest sketch of his direct economic and political involvements: head of the Chase Manhattan Bank, member of the Council on Foreign Relations, member of the Business Council, the US council of the International Chamber of Commerce, and, of course, the founder of the Trilateral Commission.
• Dean Rusk: US Secretary of State 1961-69, earlier President of the Rockefeller Foundation 1952-60, having succeeded John Foster Dulles, himself an earlier Secretary of State and – this is not at all a coincidence – a close personal friend of Jean Monnet whom he had first met at Versailles in 1918 as well as of Dean Acheson, Truman's Secretary of State and the true author of the Marshall Plan.
The final list was 67. Since then, the group enlarged somewhat, but the steering group remained the same size. (4)"
1153 Total Views
2 Views Today
Please follow and like us: