Kelly 185: Serco's JonBenet Revocation Patent, Clinton's LEO JABS For Conair Pride, AD Letter of Marque
General John F. Kelly
White House Chief of Staff
Washington, D.C. 20528
Open letter from the Cloud Centric Crime Scene Investigators of Abel Danger
January 14, 2018
Dear General Kelly:
Please accept Brief 185 from Field McConnell – United States Marine Corps whistle-blower and Global Operations Director of Abel Danger (AD) – on the investors in Serco's CAI private-equity group who allegedly equipped a "Small Foreign Faction" with the Method for efficient management of certificate revocation lists and update information US 5699431 A which was apparently used by a Serco patentee SWAT team to prevent units of the FBI and Lockheed Martin from responding to terrorist threats in the JonBenét Ramsey ransom note signed S.B.T.C.
McConnell claims that a CAI investor, Yves Fortier, a former director of Nortel, the former Canadian ambassador to the United Nations from 1988 to 1992 and former chairman of Alcan Inc., embedded JABS* and revocation software in the FBI's Law Enforcement Online (LEO) network so the Greek Life associates of Bill Clinton (Phi Beta Kappa) and Wilbur Ross (Kappa Beta Phi) could book a Serco SWAT team into the JonBenét crime scene and register the delivery of a time-stamped snuff film of her murder on Christmas Day 1966.
McConnell claims that the late Gen. Alexander Haig, CAI investor, 7th SACEUR and former MGM Mirage director, equipped junket-room promoters such as the late Stephen Paddock with a system subsequently patented as Real-time interactive wagering on event outcomes CA 2460367 A1 so Serco SWAT teams could collect their share of the vig paid to the junket operator for the delivery of a time-stamped snuff film or body count.
McConnell claims that CAI investor, Pierre Lortie, former President and COO of Bombardier Transportation and former member of the Panel of Advisors of the China Development Research Foundation (Beijing), integrated JABS with the Conair (JPATS) command system allegedly used to drone Boeing aircraft for the 9/11 attacks fraudulently attributed to the Bin Laden Group.
JABS* – Joint Automated Booking System allegedly built by Nortel Government Solutions for the U.S. Department of Justice so insiders can book criminals and patsied patentee SWAT teams into assassination or mass-casualty events to control the outcome of crime-scene investigations and enrich Serco's private-equity investors including Yves Fortier, the late Alexander Haig and Pierre Lortie.
Field McConnell invites you to convene a meeting with your cabinet colleagues and United States Marine Corps Major Duncan D. Hunter, Member of the U.S. House of Representatives from California's 50th district, where McConnell can explain how Serco uses patentee SWAT teams, embedded in the FBI's Law Enforcement Online network, to conceal body-count wagering at mass-casualty events which are being fraudulently attributed to terrorist groups.
After meeting with Congressman Hunter and your cabinet colleagues, McConnell will be asking Congress to authorize President Trump to issue a Presidential letter of Marque and Reprisal, which would allow him (McConnell) to recruit and lead an Abel Danger Marine Expeditionary Unit of about 100 veteran Marines to seize and take the assets of any patentee SWAT teams in the custody of Serco's private-equity groups (privateers), or shareholders or investment banker, N M Rothschild & Sons Ltd.
After the said assets have been transferred to the safe and lawful custody of the United States' government, McConnell's MEU will begin to subdue the secret societies identified as Phi Beta Kappa and Kappa Beta Phi (founded 1776) which, we allege, have been blackmailing and extorting presidents of the United States through over two hundred years of patentee SWAT-team attacks including the arson of the U.S. Patent Office in the USA Post Office, Blodget's Hotel, Washington, on December 15 1836.
Boulder Detective on the Ramsey Case says she knows who killed JonBenet Ramsey!

Con Air, Trailer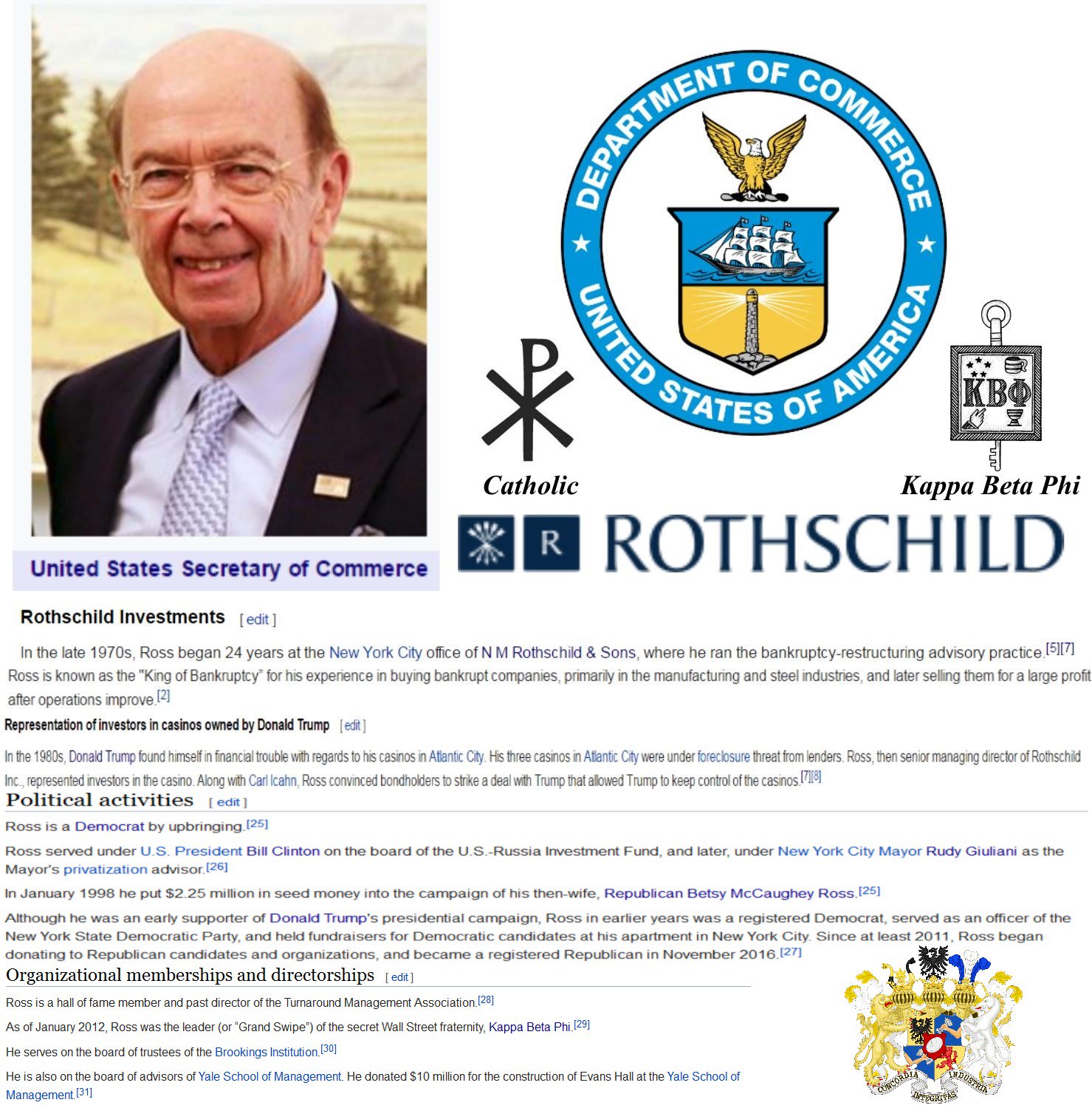 SERCO GROUP PLC: List of Subsidiaries AND Shareholders! [Note agents for Northern Trust and the Teachers (TIAA) Pension Fund would have met with agents of the government of Saudi Arabia on the 47th floor of WTC 1 on 9/11]

Yours sincerely,
Field McConnell
USMC 0116513
P O Box 39
Plum City WI 54761″
+001-715-307-8222
"Digital Fires Instructor Serco – Camp Pendleton, CA Uses information derived from all military disciplines (e.g., aviation, ground combat, command and control, combat service support, intelligence, and opposing forces) to determine changes in enemy capabilities, vulnerabilities, and probable courses of action."
"Mr. Ramsey: Listen Carefully!
We are a group of individuals that represent a small foreign faction. We respect your business, but not the country it serves.
At this time, we have your daughter in our possession. She is safe and unharmed and if you want her to see 1997, you must follow our instructions to the letter.
You will withdraw $118,000 from your account. $100,000 will be in $100 bills and the remaining $18,000 in $20 bills. Make sure that you bring an adequate size attache to the bank.
When you get home, you will put the money in a brown paper bag. I will call you between 8 and 10 a.m. tomorrow to instruct you on delivery. The delivery will be exhausting so I advise you to be rested. If we monitor you getting the money early we might call you early to arrange an earlier delivery of the money and hence and earlier pickup of your daughter.
Any deviation of my instructions will result in the immediate execution of your daughter. You will also be denied her remains for a proper burial. The two gentlemen watching over your daughter do not particularly like you so I advise you not to provoke them.
Speaking to anyone about your situation, such as police or F.B.I. will result in your daughter being beheaded. If we catch you talking to a stray dog, she dies. If you alert bank authorities, she dies. If the money is in way marked or tampered with, she dies. You can try to deceive us, but be warned we are familiar with law enforcement countermeasures and tactics.
You stand a 99% chance of killing your daughter if you try to outsmart us. Follow our instructions and you stand a 100% of getting her back. You and your family are under constant scrutiny, as well as the authorities.
Don't try to grow a brain John. You are not the only fat cat around so don't think that killing will be difficult. Don't underestimate us, John. Use that good, Southern common sense of yours. It's up to you now John! Victory! S.B.T.C."
"Federal Law Enforcement Cover-up
Evidence for a Federal Law Enforcement Cover-up
FBI Did Not Act. Internet poster Henrietta McPhee (see post #13) has posted the following. It is provided here verbatim because of its explosive implications. "Donald Freed has an interesting theory about Lockheed Martin and the Ramsey case. He is a visiting professor at Loyola Marymount University (L.A.) and teaches at U.S.C. This is part, and an edited version by me, of what he has said about the matter:
"So the two units, in the Boulder Area, are trained to react to an act of terrorism, like kidnapping, are Lockheed Martin Security on one hand and the FBI on the other. Now, NOBODY FROM EITHER TWO OF THESE UNITS CAME NEAR THAT CRIME SCENE and the question is as in the case of Sherlock Holme's dog that didn't bark. What you're looking at here is SOMETHING THAT IS SO IRREGULAR; SO IMPOSSIBLE, because remember, the SOG, the seat of government operates in this regard."
"The FBI's entire profile is based on quick, rapid, decisive action. They take over public relations."
"They'd have the Boulder police direct traffic at the periphery. No one gets in or out of that house. No one touches the crime scene. Every home in that area of Boulder is secured. In the case of Adobe Graphics three years before, there was an executive kidnapped and hundreds of FBI agents poured into the landscape. When in Michigan where another industrial kidnapping tool place—where a wife was suspected actually– hundreds of FBI agents poured in."
"What I'm telling you now is a composite of my interviews with FBI executives in this country and elsewhere—former agents and Lockheed Martin agents. When a note announces "terrorism" it is the magic word in the United States for both law enforcement and budgetary considerations. They had to know, not only were there no foreign terrorists, but they had to know BEYOND A SHADOW OF A DOUBT that what happened neither affected the security of the United States of America or the security and profits of Lockheed Martin."
"That this, though located inside a home, may have repercussions outside in terms of circles of people who would not want investigations going on about child pornography, child abuse, or child sexuality. I've summed up for you what a year of research has led me to."
Lockheed Martin Did Not React. Internet poster Henrietta McPhee (post #42) has asserted:
"I must tell you finally that Norm Early who had been the district attorney of Denver and was the vice-president of Lockheed Martin Security at the time of the murder of JonBenet. I interviewed him at the time. He's a fascinating man—- extremely intelligent. And he said to me finally,"You know I had a six year-old son and we have a security protocol and that letter threatened other executives. Where was the security? Where were the bodyguards? Where was the protocol? Where was the alert; the drill; the routine; the regimen that we so carefully shared and worked on at Lockheed Martin? Not a word. Not a sound. Not a telephone call."
"So, he began to call executives and lawyers and others and said,"Why wasn't my family alerted? What happened?" And they said to him,"Well, there was no threat" And he said,"How do you know that?" They said,"Well, I don't know. We just knew". And he said,"Well, think about it and I want an answer!"
The next day he talked to some of these people and reported to me that they said,"You know we stayed awake all night wrestling with the question—-agonizing with it. And you know you're right. How did we know that the (ransom note) was a hoax immediately? We might have known it in a day or two, or a week or two. But how do we know until this day?
To this day there has been no arrest. To this day we know that there was a murder and that there was a note left stating that foreign agents were involved.""
"Method for efficient management of certificate revocation lists and update information
US 5699431 A
ABSTRACT
A method which allows implementation of the revocation of public-key certificates facilitates engineering of certificate revocation lists (CRLs). It solves the practical problem of CRLs potentially growing to unmanageable lengths by allowing CRLs to be segmented, based on size considerations or priority considerations related to revocation reasons. The method is used to distribute CRL information to users of certificate-based public-key systems. It is also applied more generally to update any field in a certificate by reference to a secondary source of authenticated information.
Publication number: US5699431 A:
Publication type: Grant
Application number: US 08/556,360:
Publication date: Dec 16, 1997:
Filing date: Nov 13, 1995
Priority date: Nov 13, 1995
Fee status: Paid
Inventors: Paul C. Van Oorschot, Warwick S. Ford, Stephen W. Hillier, Josanne Otway
Original Assignee: Northern Telecom Limited
Export Citation: BiBTeX, EndNote, RefMan
Patent Citations (9), Non-Patent Citations (8), Referenced by (194), Classifications (5), Legal Events (11)
External Links: USPTO, USPTO Assignment, Espacenet"
"Law Enforcement Online
Information Sharing, Web Style
09/06/05
After the first London bombing in July, we notified more than 5,000 law enforcement professionals nationwide about the attacks in 32 seconds.
How? Through Law Enforcement Online, or LEO, a secure computer network that gives law enforcement officers around the country access to sensitive but unclassified information, intelligence reports, and alerts crafted by our agents and analysts–the kind of information our partners need quickly, but shouldn't be available to the public.
LEO started ten summers ago as a small dial-up service with just 20 members. Now, it has more than 46,000 members nationwide and a host of features and capabilities offered through the Internet.
"One of our agents said it best: LEO is the 'the law enforcement, criminal justice, and public safety information highway of the 21st century,'" said Special Agent Kenneth Cassine, LEO Unit Chief and program manager within our Criminal Justice Information Services Division.
How else has LEO evolved? Shortly before 9/11/01, we made LEO a Virtual Private Network that operates securely over the Internet and enables features too cumbersome for the dial-up service. We now offer the Virtual Command Center (VCC)–an information sharing and crisis management tool. The VCC allows the law enforcement community to use LEO at local and remote sites as an electronic command center to submit and view information and intelligence.
For example, law enforcement personnel working a recent Academy Awards ceremony observed several unauthorized people in a restricted area carrying balloons. The incident was reported to the VCC and immediately posted. An officer working the event saw the notice. He knew from previous experience that the individuals were probably anarchists who intended to throw balloons filled with paint and other liquids and shared that information through the VCC. The officer's action helped ensure that the group was detained without incident.
What else does LEO offer? Here's a rundown:
A national alert system directing members to the LEO site for information on emergencies (like the London bombings, for example);
Some 235 special interest groups that allow members who share expertise or interests to connect with each other, including areas on terrorism, street gangs, and bombs;
Access to important and useful databases, like those run by the National Center for Missing and Exploited Children;
E-mail services, which enable members to submit fingerprints to the FBI for processing by our Integrated Automated Fingerprint Identification System;
Distance learning-with several online learning modules on topics like terrorism response, forensic anthropology and leadership; and
A multimedia library of publications, documents, studies, research, technical bulletins, and other reports of interest to LEO users.
If you work for a law enforcement, criminal justice, or public safety agency, you can join LEO, too. Just send an e-mail to leoprogramoffice@leo.gov or call 202-324-8833."
"Serco Processes 2 Millionth Patent Application for U.S. Patent and Trademark Office
March 19, 2013 RESTON, VIRGINIA – March 18, 2013 – Serco Inc., a leading provider of professional, technology, and management services to the federal government, announced today that their Pre-Grant Publication (PGPubs) Classification Services team recently processed their 2 millionth patent application for the U.S. Patent & Trademark Office (USPTO). Each application was also processed within the contractually required 28-day window."
"Real-time interactive wagering on event outcomes
US 8512129 B2
ABSTRACT
Systems and methods for real-time interactive wagering on event outcomes are presented. Clients are first qualified and given wagering limits before being allowed to interactively wager on event outcomes. Event outcomes may be based on, for example, financial markets and indices, sporting and entertainment events, casino performances, and natural phenomena such as weather and earthquakes. Events on which wagers can be placed include both those with known and unknown outcome probabilities, and wagers can be a fixed-odds type or a spread-bet type. Wager transactions, including acceptances and confirmations, are executed in real time. Clients can customize displays of events on which they are authorized to wager. Real-time client credit management, automatic dealer hedging, automatic price-spread adjustments, and automatic client and dealer defined wagering limits are also provided.
Publication number: US8512129 B2
Publication type: Grant
Application number: US 09/846,025
Publication date: Aug 20, 2013
Filing date: Apr 30, 2001
Priority date: May 1, 2000
Fee status: Paid
Also published as: CA2407679A1, 17 More »
Inventors: Philip M Ginsberg, Andrew C Gilbert, Howard W Lutnick, Lewis Findlay
Original Assignee: Cfph, Llc
Export Citation: BiBTeX, EndNote, RefMan
Patent Citations (181), Non-Patent Citations (83), Referenced by (5),Classifications (16), Legal Events (3)"
"Nevada Gaming Commission OKs record $5.5 million fine against CG Technology
By CHRIS SIEROTY LAS VEGAS REVIEW-JOURNAL
January 23, 2014 – 6:44 pm
The Nevada Gaming Commission on Thursday unanimously approved a record $5.5 million fine levied against the race and sports book subsidiary of Cantor Fitzgerald L.P. related to illegal bets by a top executive.
"Today is a bad day," Commissioner Tony Alamo said. "This is an enormously large sum of money. This is a revenue get. That's not our goal. Our goal is to punish" those who violate state gaming regulations.
Alamo credited CG Technology's CEO Lee Amaitis for attending the hearing but cautioned him that this incident was national news and "gave Nevada a black eye." Alamo said he wouldn't want to see CG Technology come before the commission for a similar incident in the future.
"I am not afraid of revocation" of a company's license," Alamo said.
Chairman Peter Bernhard said he was initially reluctant to support the stipulation because of the damage done to the industry by the company. But Bernhard eventually supported it because it is the largest fine ever against a gaming company. He said the $5.5 million fine sends a message that "people will be held accountable."
The three-member Nevada Gaming Control Board could have also recommended revoking or suspending CG Technology's license.
Amaitis attended the hearing but did not address the commission. He also declined to comment on the commission's decision following the 20-minute hearing.
The Gaming Control Board's 18-count compliant outlining the charges against CG Technology, formerly Cantor Gaming, was made public Jan. 8. The settlement was released Jan. 13.
In the complaint, regulators said CG Technology failed to prevent Michael Colbert from operating an illegal sports betting ring that made an estimated $34 million in bets. Colbert, formerly risk management director and vice president of the former Cantor Gaming in Las Vegas, worked with three men who worked as messengers to place wagers for Gadoon Kyrollos, a high-level sports bettor.
Paul Sexton, Robert Drexler and Thomas Ludford acted as messenger bettors, according to the complaint. Sexton pleaded guilty to fourth-degree money-laundering and forfeited $600,000.
In 2013, Colbert pleaded guilty in federal court in New York to one felony count of conspiracy for his role in the betting ring. He awaits sentencing.
The settlement says CG Technology admitted guilt in 14 counts of the complaint and concurred that the board could prove one count directly relating to Colbert's oversight of the illegal wagering operation. The company did not admit or deny allegations in three other counts.
Both Amaitis and Cantor Fitzgerald Chairman Howard Lutnick signed off on the settlement.
Before the CG Technology fine, the largest fine ever approved by Nevada gaming regulators was $5 million in 2003 against MGM Mirage, now MGM Resorts International. The company was fined for failing to file 15,000 currency transaction reports with the Internal Revenue Service.
Owners of the Stardust paid a $3 million fine in 1984 to settle a complaint over allegations that the now-imploded Strip casino's former owner failed to prevent mob-related skimming of gaming revenue.
In 1988, Ralph Engelstad, late owner of the Imperial Palace, was accused of damaging the state's reputation for holding two Adolf Hitler birthday parties at the casino in separate years. He paid a $1.5 million fine.
The Palms paid a $1 million fine in 2013 to settle a complaint resulting from an investigation that discovered drug sales and prostitution at clubs on the property.
Cantor Fitzgerald, founded in 1945, is one of the largest private financial services firms on Wall Street. Lutnick has led the company's expansion over the past decade into investment banking, commercial real estate and gaming.
CG Technology operates race and sports books at the M Resort, Hard Rock Hotel, Tropicana Las Vegas, The Cosmopolitan of Las Vegas, The Venetian, Palms and Silverton, and provides information as Las Vegas Sports Consultants and offers mobile wagering.
The bookmaker also has operations in China and the Bahamas."
"8(a) Business Development Program[edit] The 8(a) Business Development Program assists in the development of small businesses owned and operated by individuals who are socially and economically disadvantaged, such as women and minorities. The following ethnic groups are classified as eligible: Black Americans; Hispanic Americans; Native Americans (American Indians, Eskimos, Aleuts, or Native Hawaiians); Asian Pacific Americans (persons with origins from Burma, Thailand, Malaysia, Indonesia, Singapore, Brunei, Japan, China (including Hong Kong), Taiwan, Laos, Cambodia (Kampuchea), Vietnam, Korea, The Philippines, U.S. Trust Territory of the Pacific Islands (Republic of Palau), Republic of the Marshall Islands, Federated States of Micronesia, the Commonwealth of the Northern Mariana Islands, Guam, Samoa, Macao, Fiji, Tonga, Kiribati, Tuvalu, or Nauru); Subcontinent Asian Americans (persons with origins from India, Pakistan, Bangladesh, Sri Lanka, Bhutan, the Maldives Islands or Nepal). In 2011, the SBA, along with the FBI and the IRS, uncovered a massive scheme to defraud this program. Civilian employees of the U.S. Army Corps of Engineers, working in concert with an employee of Alaska Native Corporation Eyak Technology LLC allegedly submitted fraudulent bills to the program, totaling over 20 million dollars, and kept the money for their own use.[28]"
"Nortel Government Solutions, in collaboration with the Department of Justice (DOJ), built the Joint Automated Booking System (JABS) — a centralized system for automating the collection of fingerprint, photographic and biographic data, submitting this data to the FBI, and sharing it with participating law enforcement agencies nationwide."
"The White House travel office controversy, sometimes referred to as Travelgate,[1][2] was the first major ethics controversy of the Clinton administration. It began in May 1993, when seven employees of the White House Travel Office were fired. This action was unusual because although theoretically staff employees serve at the pleasure of the President and could be dismissed without cause, in practice, such employees usually remain in their posts for many years.
The White House stated the firings were done because financial improprieties in the Travel Office operation during previous administrations had been revealed by an FBI investigation. Critics contended the firings were done to allow friends of President Bill Clinton and First Lady Hillary Rodham Clinton to take over the travel business and that the involvement of the FBI was unwarranted. Heavy media attention forced the White House to reinstate most of the employees in other jobs and remove the Clinton associates from the travel role.
Further investigations by the FBI and the Department of Justice, the White House itself, the General Accounting Office, the House Government Reform and Oversight Committee, and the Whitewater Independent Counsel all took place over the subsequent years. Travel Office Director Billy Dale was charged with embezzlement but found not guilty in 1995. In 1998, Independent Counsel Kenneth Starr exonerated Bill Clinton of any involvement in the matter.
Hillary Clinton gradually came under scrutiny for allegedly having played a central role in the firings and making false statements about her involvement therein. In 2000, Independent Counsel Robert Ray issued his final report on Travelgate. He sought no charges against her, saying that while some of Clinton's statements were factually false, there was insufficient evidence that these statements were either knowingly false or that she understood that her statements led to the firings."
"Virtual Command Center
Real-Time Tool to Securely Monitor Criminal Incidents and Major Events Online
July 3, 2012
Originally published in the July 2012 edition of the CJIS Link, Volume 14, Number 2
On April 18, federal and local officials in Clarksburg, West Virginia, announced the arrest of a major West Virginia synthetic drug supplier. Operation "Hot Stuff Cool Things" was a multi-agency operation of 70 agents that used a Virtual Command Center (VCC) on the Law Enforcement Online (LEO) network to share information about the ongoing case. Subsequently, the owner of the Clarksburg and Buckhannon stores Hot Stuff Cool Things and three other individuals were arrested on multiple federal drug charges by a task force that included the Drug Enforcement Administration, Internal Revenue Service, West Virginia State Police, U.S. Marshals Service, Clarksburg Police Department, Bridgeport Police Department, and the Harrison County Sheriff's Office. During the raid, officers found over $750,000 in cash and bank deposits. The U.S. Attorney said that millions of dollars of bath salts (a synthetic drug commonly used as a cocaine substitute) had moved through the stores in the last year.
In the modern law enforcement environment, agencies need to share information, collaborate, and join forces to combat crime and terrorism. Often they need to post, track, and spread information across departments and jurisdictions in a quick, secure way for an investigation or for a major occurrence. To satisfy this need for safe, inclusive communication, the LEO Operations Unit created the VCC capability in 2002. The LEO VCC is a situational awareness and/or crisis management tool used to share information about street-level and tactical activities among law enforcement operations centers and command posts. Since its inception, the VCC has been used by numerous agencies for local, national, and international events ranging from major case management to global events like presidential inaugurations.
Because the VCC resides on LEO, it is extremely flexible and can be used or viewed from multiple geographic locations. This makes it feasible for federal, state, and local law enforcement agencies to create joint efforts in investigations and law enforcement actions. The VCC exists on a secure system for any designated audience members online, not just those physically present at an event or a "brick and mortar" command center. Through the VCC, law enforcement can effectively manage a tactical incident in real time, 24/7, with both operational and technical support. As the VCC receives and posts relevant information and intelligence, it provides a comprehensive account of an incident or event to designated law enforcement channels.
The VCC provides an events board feature that permits information posts as an event occurs and allows listing of data such as photographs, scanned documents, or any information that would be useful to managing an event or crisis. Agencies hosting the VCC can permit access to individual persons or entire agencies as needed. Even critical incident managers, such as emergency planners, can now have remote access to a crisis without having to be on-scene. Recent enhancements to the VCC capability include the ability to display incidents by specific dates or times, improved refresh rates on the screens, and improved critical real-time monitoring of operations.
The FBI and the law enforcement community as a whole have benefited from the increased ability to share vital information and collaborate—even over previously unmanageable locality impediments—by the creation of the VCC. In 2011, LEO members created over 300 new VCCs and opened over 700 VCC event boards to collect, record, and securely publish information. As an indication of its effectiveness and adaptability, the law enforcement community has used the VCC not only during kidnappings, shootings, and special investigations, but also during major events such as NASCAR races, Republican and Democratic National Conventions, a presidential inauguration, the Super Bowl, the Pro Bowl, the Academy Awards, and the Hurricane Katrina relief effort."
"Duncan Duane Hunter (born December 7, 1976) is an American politician and member of the Republican Party from California who has represented San Diego County in the United States House of Representatives since 2009, representing California's 50th congressional district. The district, numbered as the 52nd district from 2009 to 2013, covers almost all of San Diego County except for the coastal and border areas. It includes the cities of Escondido, San Marcos and Santee as well as Fallbrook, Lakeside and Valley Center and mountain and desert areas stretching to the Imperial County line.
The day after the September 11 attacks, Hunter quit his job and joined the United States Marine Corps. He attended Officer Candidates School at Marine Corps Base Quantico. Upon graduation in March 2002, he was commissioned as a second lieutenant. He subsequently served as a field artillery officer in the 1st Marine Division after the 2003 invasion of Iraq and completed a second tour in Fallujah, Iraq, in 2004, serving in Battery A, 1st Battalion, 11th Marines. During his second tour, he participated in Operation Vigilant Resolve.
In September 2005, Hunter was honorably discharged from active duty but remained in the Marine Corps Reserve. He then started a residential development company. In 2007, he was recalled to active duty and deployed to Afghanistan in support of the War in Afghanistan; this was his third tour of duty during the War on Terrorism. Hunter was honorably discharged from active duty in December 2007, but continues to serve in the Marine Corps Reserve.[9][10] Hunter was promoted to major in 2012.[11][12]
Following in the footsteps of his father, Hunter's voting record has been decidedly conservative. He has a lifetime rating of 93 from the American Conservative Union. He is also a member of the Republican Study Committee,[32]a caucus of conservative House Republicans of which his father was a longtime member.[citation needed]
In a 2009 interview with KPBS, Hunter expressed support for "overriding" the designation of the delta smelt as an endangered species, saying that overriding it would reduce unemployment in California.[33]
He opposed the Health Care and Education Reconciliation Act of 2010, saying that it would "take away" the doctor-patient relationship and the right for people to choose "what type of operations they have", and that it would allow a "government bureaucrat" to make health care decisions for people. In the KPBS interview, Hunter said, "Things that you have problems with now would be exacerbated if you had government-run healthcare."[34]
At an April 2010 Tea Party movement rally in Ramona, California, Hunter advocated for the deportation of United States citizens who are the children of illegal immigrants.[35]
At the rally, Hunter said, "It's a complex issue and … you could look and say, 'You're a mean guy. That's a mean thing to do. That's not a humanitarian thing to do' … We simply cannot afford what we're doing right now. We just can't afford it. California's going under." He confirmed the comments to San Diego County's North County Times, telling the newspaper that he supported House Resolution 1868, a measure that called for the elimination of birthright citizenship in the United States. He expressed support for the controversial 2010 Arizona immigration law, calling it a national security issue and "a fantastic starting point".[36]
On July 24, 2013, Hunter voted against an amendment offered by Justin Amash to rein in warrantless domestic surveillance conducted by the NSA.[37]
In October 2013 Hunter was the only representative from San Diego County to vote against the bill ending the nation's 16-day partial government shutdown, explaining that he voted against it because it did not reduce spending or the national debt.[38]
In February 2016, Hunter puffed on an electronic cigarette during a committee hearing, to dramatize his opposition to a proposed federal ban on such "vaping" on airplanes; however, his colleagues on the House Transportation and Infrastructure Committee approved the ban.[39]
At a town-hall-style meeting in March 2017, Hunter was confronted by protesters. Before the crowd, Hunter asserted that the American intelligence community was filled with "seditious Obama folks" who "hate Donald Trump as much as you (those at the meeting) do" and are trying to undermine the Trump administration. He also described the American government as "Orwellian".[40]
Hunter voted in favor of the Tax Cuts and Jobs Act of 2017.[41] Hunter said that the plan is "good for most states" but "not as good" for California.[42]
1261 Total Views
1 Views Today
Please follow and like us: