Kelly 18 – Major General's Pedophile Bilderberg List, RCA's Sniper Relay, Serco Spot Fixed JFK
Field McConnell, USMC 0116513
Abel Danger Global Private Intel
P O Box 39
Plum City WI 54761
via fax to 202-612-1976 fax to John Kelly's secretary
The Honorable John F. Kelly
Secretary of Homeland Security
Washington, D.C. 20528
From the Cloud Centric Crime Scene Investigators of Abel Danger
June 24, 2017
Dear Secretary Kelly
We ask you to accept Brief 18 from Field McConnell – United States Marine and Global Operations Director of Abel Danger (AD) – on kill lists apparently created by the late Major-General Sir Colin McVean Gubbins for a pedophile elite in the Bilderberg steering committee whose members allegedly used RCA's Relay satellite to synchronise up to three sniper teams including one led by James E. Files http://www.jfkmurdersolved.com/filestruth.htm in Dallas on November 22, 1963 and allowed Serco (formerly RCA GB 1929) shareholders to spot fix the time of U.S. President "JFK" John Fitzgerald Kennedy's death in Dealey Plaza that day.
James Files: I shot JFK from the grassy knoll

JFK Secret Societies Speech (full) A.K.A. "The President and the Press"

Telstar July 23rd 1962 – First Live Satellite Broadcast – President Kennedy

JFK Assassination Zapruder Film Digitally Remastered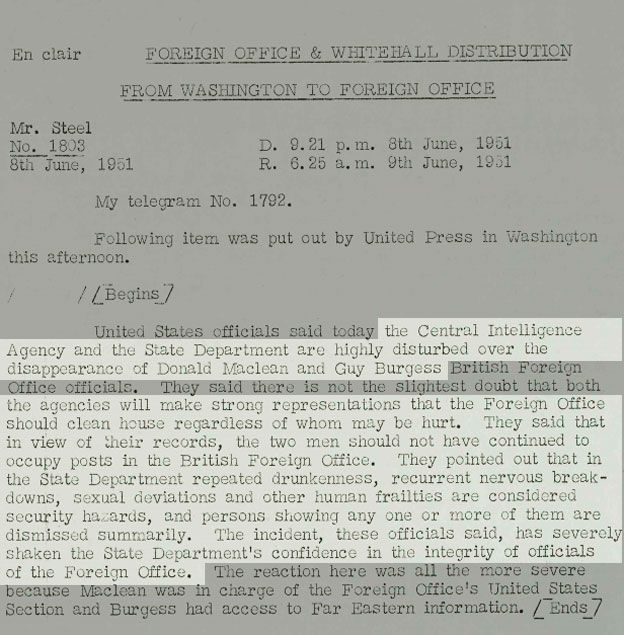 LIST OF ADRIAN MESSENGER Trailer

Copy of SERCO GROUP PLC: List of Subsidiaries AND Shareholders! (Mobile Playback Version)

Yours sincerely,
Field McConnell
USMC 0116513
P O Box 39
Plum City WI 54761
+001-715-307-8222
www.abeldanger.org
"Digital Fires Instructor Serco – Camp Pendleton, CA Uses information derived from all military disciplines (e.g., aviation, ground combat, command and control, combat service support, intelligence, and opposing forces) to determine changes in enemy capabilities, vulnerabilities, and probable courses of action."
"From the confession of James Files 1994: "When I got to the point where I thought it would be the last field of fire, I had zeroed in to the left side of the head there that I had because if I wait any longer then Jacqueline Kennedy would have been in the line of fire and I had been instructed for nothing to happen to her and at that moment I figured this is my last chance for a shot and he had still not been hit in the head. So, as I fired that round, Mr. Nicoletti and I fired approximately at the same time as the head started forward then it went backward. I would have to say that his shell struck approximately 1000th of a second ahead of mine maybe but that what's started pushing the head forward which caused me to miss from the left eye and I came in on the left side of the temple."
…
JF – What I believe is this : ….. And I got my readings as a marksman, I'm a good shooter, always was, I'm not bragging on my stuff, don't get me wrong, but that's what got me my start with David Phillips. Because of something that I did in the service, and I made a mark there and it's on record and it's recorded, for headshots, for what I did, and the things that I did. But anyway, to make a long story short, as I am preparing to squeeze off my round, Kennedy's head moved forward, just as I squeezed. It was already in process, the head started forward. To me … what I believe is, … and I did not see, let me clear the fact now, I never saw Mr. Nicoletti shoot Kennedy, but I know he was the man in the Daltex building, the man supposed to be doing the shooting. Therefore the head started forward and as far as I am concerned Mr Nicoletti hit him at that point. As I squeezed off my round, the head started forward, I hit it and blew the head backwards."
"The Relay program consisted of Relay 1 and Relay 2, two early American satellites in Low Earth orbit. Both were primarily experimental communications satellites funded by NASA and developed by RCA.[1] As of December 2, 2016, both satellites were still in orbit.[2][3] Relay 1 provided the first American television transmissions across the Pacific Ocean. …. Relay 1 was the first satellite to broadcast television from the United States to Japan. The first broadcast during orbit 2677 (1963-11-22, 2027:42-2048 (GMT), or 1:27 pm Dallas time) was to be a pre-recorded address from the president of the United States to the Japanese people, but was instead the announcement of the John F. Kennedy assassination. On orbit 2678, this satellite carried a broadcast titled Record, Life of the Late John F. Kennedy, the first television program broadcast simultaneously in the U.S. and Japan.[5] In later orbits, NBC transmitted coverage of the funeral procession from the White House to the cathedral.
[6][7] In the three days following the Kennedy assassination, Relay 1 handled a total of 11 spot broadcasts; eight to Europe and three to Japan. All the useful passes of the satellite were made available to permit immediate coverage of the tragic events.[8]"
"Major-General Sir Colin McVean Gubbins KCMG, DSO, MC (2 July 1896 – 11 February 1976) was the prime mover of the Special Operations Executive (SOE) in the Second World War.[1]
Gubbins was also responsible for setting up the secret Auxiliary Units, a commando force based around the Home Guard, to operate on the flanks and to the rear of German lines if the United Kingdom were invaded during Operation Sea Lion, Germany's planned invasion.
… When SOE was shut down in 1946 the War Office could offer Gubbins no suitable position, and when he retired from the army he became the managing director of a carpet and textile manufacturer. He remained in touch with people in many of the countries he had helped to liberate, and was invited by Prince Bernhard of the Netherlands to join the Bilderberg group. He was also a supporter of the Special Forces Club [Check James E. Files and JFK!!!], which he had co-founded.[14]"
"British army Col. Anthony Gethryn (George C. Scott) is contacted by his old friend, Adrian Messenger (John Merivale), to investigate 11 men, whose names Messenger provides. After a plane carrying Messenger is blown up by a mysterious perpetrator, Gethryn determines that the men on the list had been prisoners of war in Burma during World War II — and that someone connected to a minor British aristocrat (Clive Brook) is methodically murdering each man on the list."
"SERCO: 'The biggest company you've never heard of'
JULY 7, 2013 BY 21WIRE
21st Century Wire says…
As politicians asset-strip the public's portfolio of properties, infrastructure and services, one multinational corporation has grown as a result – and its scope and reach may shock many people who have not been paying attention.
All around the globe, our governments are busy outsourcing public-sector services like health, education, police, prisons, money delivery and military – to the esteemed private sector. It's sold to the public as a solution to avoiding higher taxes, while retaining better services. But it's simply an accountancy shell game, where the government kicks the can down the road by spreading the bill to the taxpayer over a longer period of time, in order to avoid any large upfront payments – all the while, allowing a private corporation to extend its influence over society. This, by definition, is fascism.
They are called SERCO, and they run countries…
The Biggest Company You've Never Heard Of

As well as thanking God for his success, CEO Chris Hyman is a Pentecostal Christian who has released a gospel album in America and fasts every Tuesday. Coincidentally he was in the World Trade Centre on 9/11 on the 47th floor addressing shareholders."
"Bilderberg Conferences
Origins of the Bilderberg meetings
[This site campaigns for a press conference at all Bilderberg venues – and a declaration from the steering committee that any consensus reached must be in our public, not their private interest]
… It was thus a European initiative, and its aim was, in official bland language, to 'strengthen links' between Western Europe and the USA. A selected list of people to be invited to the first conference was drawn up by Retinger, with Prince Bernhard and Rijkens, from the European countries of NATO plus Sweden. The resulting group consisted of the Belgian and Italian prime ministers, Paul van Zeeland and Alcide de Gasperi (CDU), from France both the right wing prime minister Antoine Pinay and the Socialist leader Guy Mollet; diplomats like Pietro Quaroni of Italy and Panavotis Pipinelis of Greece; top German corporate lawyer Rudolf Miller and the industrialist Otto Wolff von Amerongen and the Danish foreign minister Ole Bjorn Kraft (publisher of Denmark's top daily newspaper); and from England came Denis Healey and Hugh Gaitskell from the Labour Party, Robert Boothby from the Conservative Party, Sir Oliver Franks from the British state, and Sir Colin Gubbins, who had headed the Special Operations Executive (SOL) during the war.
On the American side, the members of the first Bilderberg assembly included:
• George Ball, who was head of Lehman Brothers, a former high State Department official, where he was architect of the policy of Atlantic Partnership, and later member of the Trilateral Commission. Ball was closely associated with Jean Monnet, owing to his work as legal counsel for the ECSC and the French delegation to the Schuman Plan negotiations.
• David Rockefeller was the key American member of Bilderberg. Space only permits the briefest sketch of his direct economic and political involvements: head of the Chase Manhattan Bank, member of the Council on Foreign Relations, member of the Business Council, the US council of the International Chamber of Commerce, and, of course, the founder of the Trilateral Commission.
• Dean Rusk: US Secretary of State 1961-69, earlier President of the Rockefeller Foundation 1952-60, having succeeded John Foster Dulles, himself an earlier Secretary of State and – this is not at all a coincidence – a close personal friend of Jean Monnet whom he had first met at Versailles in 1918 as well as of Dean Acheson, Truman's Secretary of State and the true author of the Marshall Plan.
The final list was 67. Since then, the group enlarged somewhat, but the steering group remained the same size. (4)"
________
Related reading:
Forensic Analysis of Private Networks – Intelsat – Virtual Tunnels – Marconi to Gilligan's Island
3450 Total Views
4 Views Today
Please follow and like us: