Kelly 176: Serco's Patentee Percy SWAT, Bush's JFK 8(a) Spot, Marine Corps Letter of Marque
General John F. Kelly
White House Chief of Staff
Washington, D.C. 20528
Open letter from the Cloud Centric Crime Scene Investigators of Abel Danger
January 5, 2017
Dear General Kelly:
Please accept Brief 176 from Field McConnell – United States Marine Corps whistle-blower and Global Operations Director of Abel Danger (AD) – on the agents of Serco, formerly RCA GB 1929, who allegedly hired a patentee SWAT team through former Bell & Howell CEO and former U.S. Commerce Secretary Peter G. Peterson to beat and stab Valerie Percy to death with a Bell & Howell Tripod (US1896086 A) in her parental home in Kenilworth, Illinois, on September 18, 1966.
Field McConnell believes that Serco agents, including the Greek Life associates of George H. Bush (Phi Beta Kappa – founded 1776) and Wilbur Ross (Kappa Beta Phi – founded 1776) had Ms. Percy killed to prevent her, or terrified members of her family, from revealing the alleged deployment of Serco's patentee SWAT teams and/or its 8(a) protégé companies in the spot-fixed assassination of President John F. Kennedy in Dealey Plaza, Dallas, on November 22, 1963 as recorded by the late Abraham Zapruder on a Bell & Howell camera adapted with US 3,145,613 Patent for use with a film cartridge loaded by the user with spool film.
Field McConnell invites you to convene a meeting with Seth Wilbur Moulton, B.S. (Physics) Harvard University, a former Marine Corps officer and Member of the U.S. House of Representatives from Massachusetts's 6th district and your cabinet colleagues where he (McConnell) can explain how Serco's patentee SWAT teams appear to have used a patented Bell & Howell camera to record the spot-fixed assassination of JFK on November 22, 1963 and a patented Bell & Howell tripod to stab and beat Valerie Percy to death on September 18, 1966.
After meeting with Congressman Moulton and your cabinet colleagues, McConnell will be asking Congress to authorize President Trump to issue a Presidential letter of Marque and Reprisal, which would allow him (McConnell) to recruit and lead an Abel Danger Marine Expeditionary Unit of about 100 veteran Marines to seize and take the assets of any patentee SWAT teams or 8(a) protege companies in the custody of Serco private-equity groups (privateers), or Serco shareholders or Serco investment banker, N M Rothschild & Sons Ltd.
After the said (weaponized!) assets have been transferred to the safe and lawful custody of the United States' government, McConnell's MEU will begin to subdue the secret societies identified as Phi Beta Kappa and Kappa Beta Phi (both founded in 1776) which we allege are responsible for over two hundred years of fake-news and patentee SWAT-team attacks on the United States including the arson of the U.S. Patent Office in the USA Post Office, Blodget's Hotel, Washington, on December 15 1836.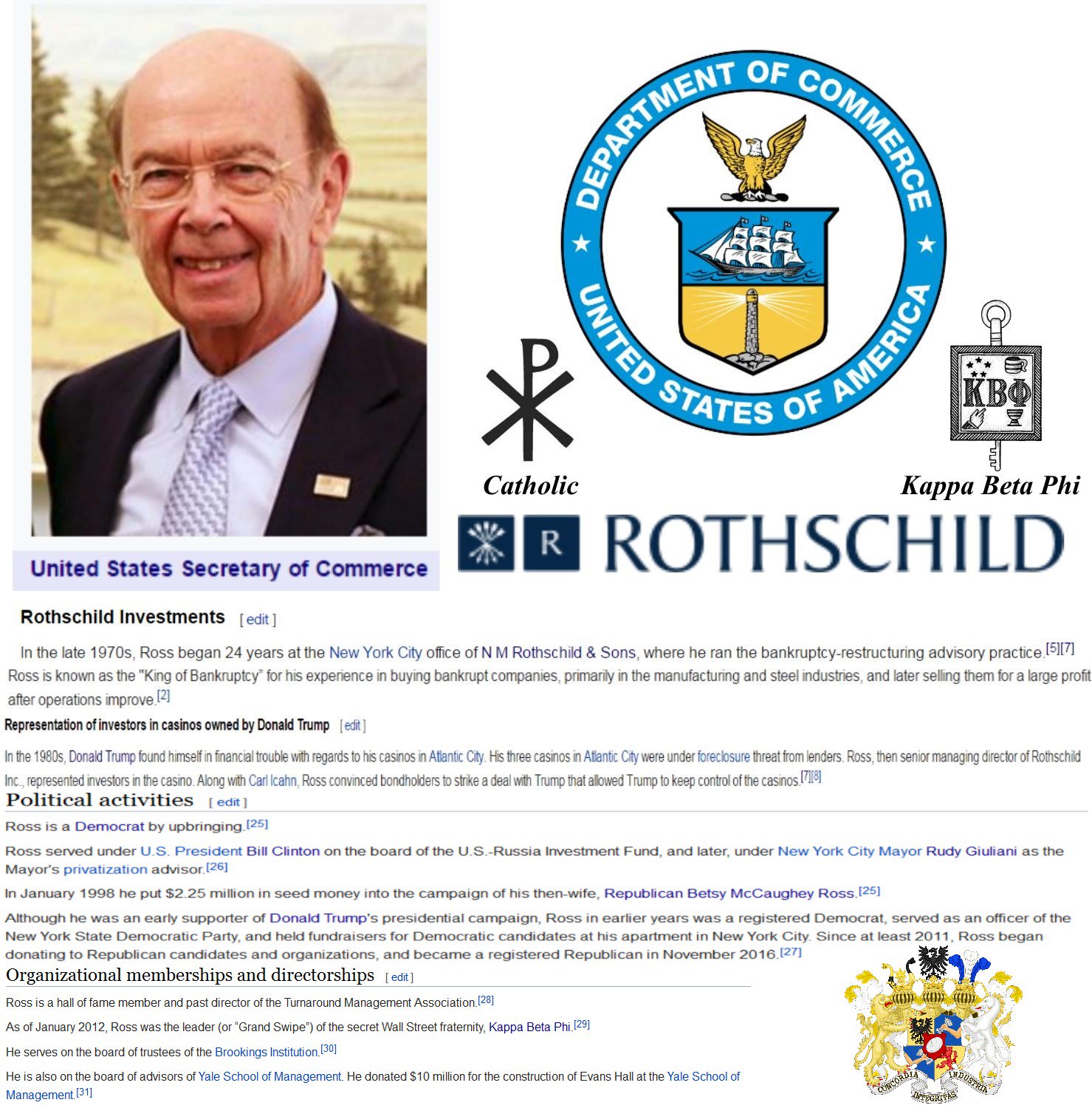 Zapruder film Zoomed in plus SUPER SLOW MOTION (HIGH QUALITY)

SERCO GROUP PLC: List of Subsidiaries AND Shareholders! [Note agents for Northern Trust and the Teachers (TIAA) Pension Fund would have met with agents of the government of Saudi Arabia on the 47th floor of WTC 1 on 9/11]

Yours sincerely,
Field McConnell
USMC 0116513
P O Box 39
Plum City WI 54761″
+001-715-307-8222
"Serco was founded in 1929 as RCA Services Limited, a United Kingdom division of the Radio Corporation of America and initially provided services to the cinema industry. Following the takeover of RCA by General Electric in late 1985, RCAServices Limited was bought out by its local management."
"Tripod US 1896086 A
Publication number: US1896086 A
Publication type: Grant
Publication date: 7 Feb 1933
Filing date: 21 Oct 1929
Priority date: 21 Oct 1929
Inventors: Howell Albert S
Original Assignee: Bell & Howell Co
Export Citation: BiBTeX, EndNote, RefMan Referenced by (3), Classifications (13)
External Links: USPTO, USPTO Assignment, Espacenet"
"50 years ago: The unsolved slaying of Valerie Percy
Valerie Jean Percy, 21, was found beaten and stabbed to death in her bed on Sept. 18, 1966, at her family's mansion in Kenilworth. The killing remains unsolved 50 years later. (Kasondra Van Treeck / Chicago Tribune)
Chicago Tribune staffContact Reporter
Fifty years later, it remains one of Illinois' best-known and most mysterious unsolved killings.
Valerie Jean Percy, 21, was found beaten and stabbed to death in her bed Sept. 18, 1966, in her family's Kenilworth mansion. It was the first homicide in the history of the North Shore suburb.
Percy was the daughter of Chicago-area business executive and then-Republican U.S. Senate candidate Charles "Chuck" Percy. She had just graduated from Cornell University and came home to work on her father's election campaign.
Percy family outing
The Percy family on a bicycle outing in 1964. From left, Mark, Gail, Roger, Valerie, Sharon, Loraine and Charles.
(Chicago Tribune archive photo)
It was early on a Sunday morning, and the Percy family was asleep in its lakefront home when Valerie's stepmother, Loraine, "was awakened by the sound of someone moaning, and I got up to see what was the matter."
Realizing the sound was coming from Valerie's room, Loraine Percy opened the door and saw a man bending over the blood-soaked bed and shining his flashlight on Valerie's body. As the stepmother gasped in surprise, the intruder swung around and aimed the flashlight at her eyes, blinding her. She ran back into her bedroom, woke her husband and pressed a burglar alarm.
Before Charles Percy could reach his daughter's room, the killer fled down the stairs and out of the house. Loraine Percy was able to give police only a vague description of the man: dark-haired, about 5-foot-8 and 160 pounds, and wearing a checkered shirt.
Though the intruder was heard running away, and neighbors were awoken by the Percy home's alarm, there were no witnesses to his escape, and searches proved fruitless.
valerie percy murder page one
The Chicago Tribune front page from Sept. 18, 1966.
From the start of their investigation, police were puzzled over what the motive might be because the intruder took no money or valuables from her room, and the position of the body did not indicate she had awakened and caught someone in the act of ransacking the room. From all appearances, Percy had been beaten about the head as she lay asleep and then stabbed. She was not sexually assaulted.
Valerie's sisters
Sharon Percy, far left, twin sister of Valerie, embraces her aunt Diana Guyer as Sharon's younger sister, Gail, walks past a police officer outside the Percy home in Kenilworth on Sept. 19, 1966.
(Chicago Tribune historical photo)
In the first few years after the killing, investigators talked to thousands of people and tracked leads across America.
One focus of their investigation was a cross-country burglary gang traced to Colorado, Illinois, Louisiana, Pennsylvania and Texas.
Burglary gang questioned in Valery Percy slaying
Harold James Evans, from left, Francis LeRoy Hohimer and Frederick J. Malchow were part of a burglary gang that was investigated in connection with the Valerie Percy slaying. Evans and Hohimer told investigators that Malchow was the killer, but their claims were never proved.
(FBI)
In the years after the Percy slaying, one jailed member of the group, Harold James Evans, told investigators that another member, Frederick J. "Freddie" Malchow, had bragged that he killed Percy. The convicted leader of the gang, Francis Leroy Hohimer, also implicated Malchow as the killer.
But Malchow already was dead by that time. FBI agents had interviewed him in a Pennsylvania jail where he was awaiting trial for rape and robbery in a home invasion in that state. Malchow denied any involvement with the Percy killing. In 1967 he broke out of jail and fell to his death from a railroad trestle as police moved in.
"To this day I am convinced that Freddie Malchow was the killer and that he acted alone," Robert Lamb, the last full-time investigator in the Percy homicide, told the Tribune in 1991. Lamb noted that investigators were able to place Malchow in Chicago at the time of the slaying through an airplane baggage ticket.
valerie percy murder archive headline
A Chicago Tribune story from Sept. 14, 1972.
Charles Percy briefly suspended his campaign for the Senate after his daughter's death, but he resumed the race and defeated Democratic Sen. Paul Douglas in the 1966 election. Percy represented Illinois for nearly 20 years and headed the powerful Foreign Relations Committee. He died in September 2011 at 91.
Charles Percy with Gerald Ford
Sen. Charles Percy with then-Vice President Gerald Ford at the Republican Midwest Leadership Conference in March 1974 at the Hyatt Regency O'Hare in Chicago.
(Chicago Tribune historical photo)
The Percy's former home was demolished in 2010 to make room for a new residence. When the Tribune contacted Sharon Percy Rockefeller and asked her to share some memories of growing up there with her twin sister and other family members, the unsolved slaying was still fresh in her mind. "It was the happiest of times and the saddest of times," she said of life at the house.
In recent years, new details related to the killing have come to light. The Tribune reported in June 2011 that a Percy neighbor who was the first doctor to examine the victim wrote a detailed account that he never showed to police.
Dr. Robert Hohf rushed to the house after getting an early-morning phone call from Charles Percy. Hohf, a surgeon at Evanston Hospital, wrote that he "dashed" upstairs and, stepping into Valerie's bedroom, "I saw immediately the figure of a badly battered girl, obviously dead."
Dr. Robert Hohf
Percy neighbor Dr. Robert Hohf was summoned to the family's home and was the first doctor to see the body of Valerie Percy and declare her dead.
(handout)
Hohf was never interviewed by police and was not invited to the inquest for the slaying. After his handwritten report became known five years ago, authorities said it is valuable as a witness account but does not differ substantially from the original police reports and timeline of events.
This week, just days before the 50th anniversary of the Percy killing, Kenilworth officials released a document they say shows that police are still investigating the case. The document states that multiple people have confessed to the slaying, but detectives have disproved the claims by checking them against confidential information about the crime.
Kenilworth issued the document at the request of a Cook County judge who is handling a dispute between the village and a New York attorney who thinks the massive files from the Percy investigation should be made public.
The judge is scheduled to decide next month whether to order the release of some or all of the 20,000-page case file that includes witness statements, crime scene photos, tips and investigative reports.
Meantime, the slaying of Valerie Percy remains a mystery entering its sixth decade."
"DESCRIPTION (OCR text may contain errors) United States Patent 3,145,613 MOTION PICTURE CAMERA Arthur C. Mueller, Niles, Ill., assignor to Bell & Howell Company, Chicago, 111., a corporation of Illinois Filed Feb. 23, 1962, Ser. No. 175,034 Claims. (Cl. 88-16) This invention relates to a motion picture camera and more particularly to a camera adapted for use with a film cartridge loaded by the user with spool film."
"Seth Wilbur Moulton (born October 24, 1978) is an American former Marine Corps officer and a Democratic member of the United States House of Representatives, representing Massachusetts's 6th congressional district.
After graduating from Harvard University in 2001 with a Bachelor of Science in physics, Moulton joined the United States Marine Corps. He served four tours in Iraq and then went on to earn his master's degrees in business and public policy in a dual program at Harvard University.
He entered politics in 2014, running for Massachusetts's 6th congressional district. He defeated incumbent Congressman John F. Tierney in the Democratic primary and then defeated former Republican State Senator Richard Tisei in the general election."
1524 Total Views
2 Views Today
Please follow and like us: