Kelly 147: AXA Shadows Trump Tower's Red-Switch Junket, Serco's MH 8(a) Demon Bridge, CAI Paddock's Wilbur Greeks
General John F. Kelly
White House Chief of Staff
Washington, D.C. 20528
Open letter from the Cloud Centric Crime Scene Investigators of Abel Danger
November 24, 2017
Dear General Kelly:
Please accept Brief 147 from Field McConnell – United States Marine Corps whistle-blower and Global Operations Director of Abel Danger (AD) – on AXA investee Serco which has allegedly installed the U.S. Defense Red Switch Network in Trump Tower to support 'the friends' of a shadow government in junket-room betting on the body counts and/or the times of high-value-target deaths at mass-casualty events.
McConnell believes that AXA's former chairman Henri de Castries set up a Serco shareholder meeting in WTC1 (North Tower) on 9/11 and used the Trump Tower Red Switch in junket-room mode on the federal bridge certification authority to coordinate Serco 8(a) SWAT teams with Demon Chasers from the 91st Cyberspace Operations Squadron through drone maneuvers fraudulently attributed by the late Gen. Alexander Haig to the Bin Laden Group.
McConnell believes that de Castries who used to work one week each month in New York used the Trump Tower Red Switch in junket-room mode to deploy Serco 8(a) demons to capture high value targets in a Freescale Semiconductor team on MH 370 in 2014 and deliver a body count of over 500 victims being the crews and passengers of the Boeing 777ER aircraft of MH Flights 370 and 17 in the same year.
McConnell believes that de Castries used Joseph Melone, retired president of AXA Financial Inc., and fellow investors in the CAI Private Equity Group including the late General "I'm in charge here" Haig and the late Walter B. Wriston, former Citibank chairman, to integrate the Trump Tower Red Switch with the federal bridge and bring junket-room bettors into a shadow government under the nose of a Twitter-obsessed POTUS 45!
McConnell believes that CAI used the late Stephen Paddock, a former auditor for IRS, DOD and a Lockheed Martin predecessor company, to scout for bettors among the Greek Life associates of Wilbur Ross (Kappa Beta Phi) – Serco's former investment banker at N M Rothschild & Sons – and Bill Clinton (Phi Beta Kappa) and that CAI (CIA) had Paddock killed by an 8(a) SWAT team as a limited hangout mission to protect its junket-room operations in Trump Tower and the MGM Mandalay Bay Hotel and Casino.
Call Field McConnell for a briefing on how AXA agents appear to have trapped POTUS 45 in a Twitter obsession while Red Switch death-pool junket rooms in Trump Tower allow a Greek-Life shadow government to operate as an unlawful "National Command Authority .. being the President and the Secretary of Defense of the United States, the Joint Chiefs of Staff, the National Military Command Center (NMCC), Combatant Commanders and their command centers, warfighters, other DoD agencies, government departments, and NATO allies."
I'm in Control Here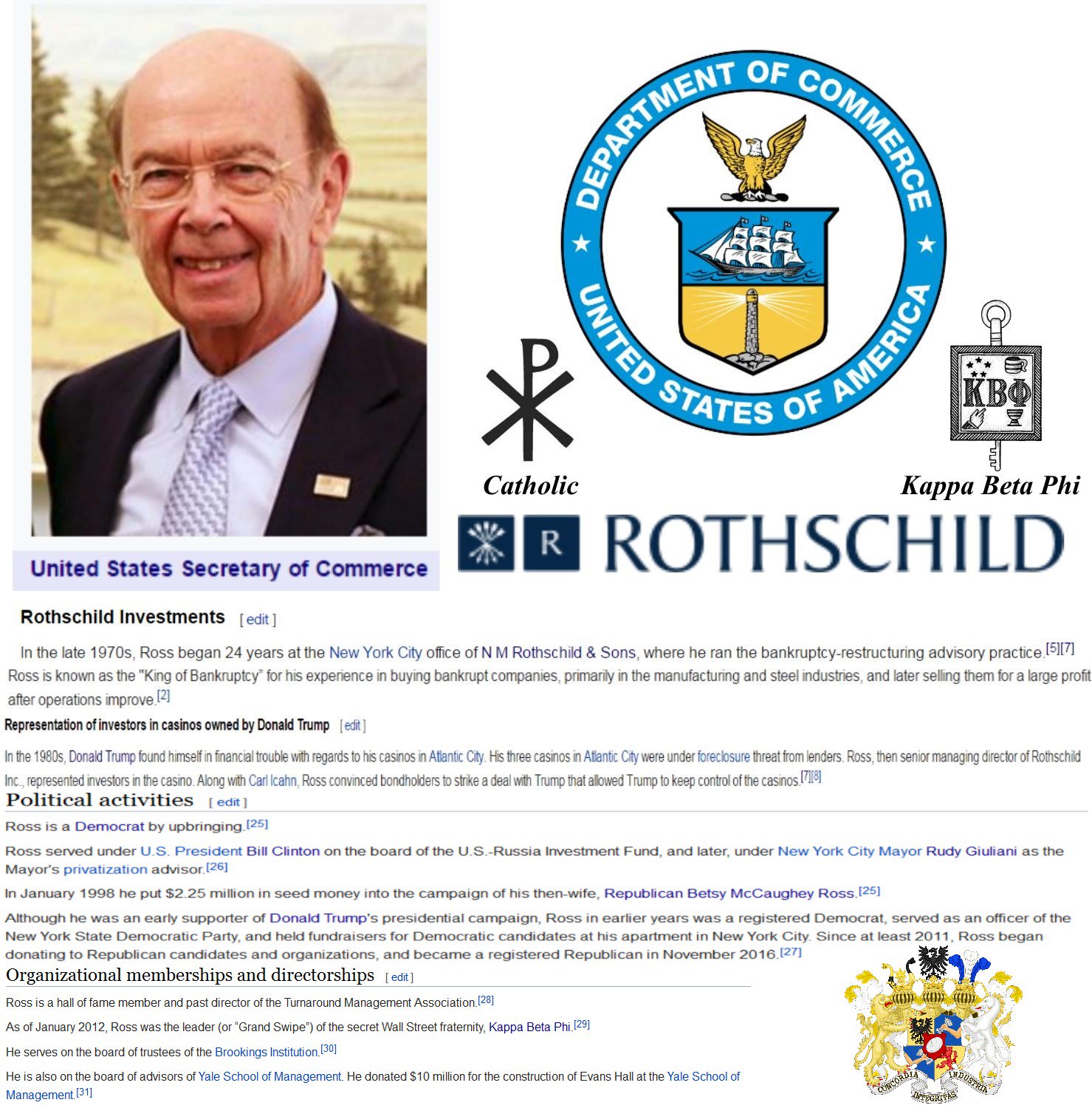 9/11 – IRS, DOD & CIA shared the 25th floor of World Trade Center 7 – "One World Trade Center"

Las Vegas shooting: Moment police burst into gunman's room – BBC News

MACAU CASINOS & their strong links to organised crime – ABC 4 Corners – Sep 2014

SERCO GROUP PLC: List of Subsidiaries AND Shareholders! [Note agents for Northern Trust and the Teachers (TIAA) Pension Fund would have met with agents of the government of Saudi Arabia on the 47th floor of WTC 1 on 9/11]

Yours sincerely,
Field McConnell
USMC 0116513
P O Box 39
Plum City WI 54761″
+001-715-307-8222
"Digital Fires Instructor Serco – [Marine Corps Base] Camp Pendleton, CA Uses information derived from all military disciplines (e.g., aviation, ground combat, command and control, combat service support, intelligence, and opposing forces) to determine changes in enemy capabilities, vulnerabilities, and probable courses of action."
"Malaysia Airlines Flight 370 (MH370/MAS370),[a] registered as 9M-MRO, was a scheduled international passenger flight that disappeared on 8 March 2014 while flying from Kuala Lumpur International Airport, Malaysia, to its destination, Beijing Capital International Airport in China. The aircraft, a Boeing 777-200ERoperated by Malaysia Airlines, last made voice contact with air traffic control at 01:19 MYT, 8 March (17:19 UTC, 7 March) when it was over the South China Sea, less than an hour after takeoff. The aircraft disappeared from air traffic controllers' radar screens at 01:22 MYT, but was still tracked on military radar as it deviated westwards from its planned flight path and crossed the Malay Peninsula. It left the range of Malaysian military radar at 02:22 while over the Andaman Sea, 200 nautical miles (370 km) north-west of Penang in north-western Malaysia. The aircraft was carrying 12 Malaysian crew members and 227 passengers from 15 nations."
"Malaysia Airlines Flight 17 (MH17/MAS17)[a] was a scheduled passenger flight from Amsterdam to Kuala Lumpur that was shot down on 17 July 2014 while flying over eastern Ukraine, killing all 283 passengers and 15 crew on board.[2] Contact with the aircraft, a Boeing 777-200ER, was lost about 50 km (31 mi) from the Ukraine–Russia border and wreckage of the aircraft landed near Torez in Donetsk Oblast, Ukraine, 40 km (25 mi) from the border.[3] The crash occurred in an area controlled by the Donbass People's Militia during the Battle in Shakhtarsk Raion, part of the ongoing war in Donbass.[4] The crash is the deadliest airliner shootdown, eighth-deadliest aviation disaster, and was Malaysia Airlines' second aircraft loss during 2014 after the disappearance of Flight 370 on March 8.[5]"
"SERCO: 'The biggest company you've never heard of'
JULY 7, 2013 BY 21WIRE
21st Century Wire says…
As politicians asset-strip the public's portfolio of properties, infrastructure and services, one multinational corporation has grown as a result – and its scope and reach may shock many people who have not been paying attention.
All around the globe, our governments are busy outsourcing public-sector services like health, education, police, prisons, money delivery and military – to the esteemed private sector. It's sold to the public as a solution to avoiding higher taxes, while retaining better services. But it's simply an accountancy shell game, where the government kicks the can down the road by spreading the bill to the taxpayer over a longer period of time, in order to avoid any large upfront payments – all the while, allowing a private corporation to extend its influence over society. This, by definition, is fascism.
They are called SERCO, and they run countries…
As well as thanking God for his success, CEO Chris Hyman is a Pentecostal Christian who has released a gospel album in America and fasts every Tuesday. Coincidentally he was in the World Trade Centre on 9/11 on the 47th floor addressing shareholders."[including representatives of the British and Saudi Arabian governments]
As well as thanking God for his success, CEO Chris Hyman is a Pentecostal Christian who has released a gospel album in America and fasts every Tuesday. Coincidentally he was in the World Trade Centre on 9/11 on the 47th floor addressing shareholders [including representatives of AXA (Henri de Castries?), the British and Saudi Arabian governments and the Teachers' pension fund (TIAA)]."
"Henri de La Croix de Castries (born 15 August 1954) is a French businessman. He has been chairman and CEO of AXA. In March 2016, it was announced that he would retire from both roles on 1 September. .. From 1980 to 1984, he audited on behalf of the Minister of Finances of France, and in 1984 he became a member of the French Treasury.[1] In 1986, he participated in the privatisation initiated by Jacques Chirac's government, including Compagnie Générale d'Electricité, now known as Alcatel-Lucent, and TF1, both on the CAC 40.[1] He started his career at AXA in 1989, when he joined the central financial direction. In 1991, he was appointed general secretary, in charge of restructurations and mergers (integration of Compagnie du Midi). He was appointed general director in 1993, in charge of North America and UK in 1994, and in charge of the merger and integration with Union des assurances de Paris (UAP) in 1996. He served as President of the Board of Equitable (which became AXA Financial) in 1997, and has been Chairman of the Board of Directors since 2000.[4][5]
He lives on the Boulevard Saint-Germain in Paris, and his brother-in-law lives in the same building.[1] He spends his weekends in a castle in Anjou, and one week a month in the United States.[1] He is married and has three children.[1]
In March 2016, it was announced that he would retire from both chairman and CEO roles at AXA on 1 September.[6]
Other roles[edit] In 2010, he served as chairman of the Bilderberg Group's steering committee and again in 2017. [7]"
"Serco Combined Resilience Exercising
http://www.epcollege.com/EPC/media/MediaLibrary/Downloads/Gold-Standard.pdf
Types of Exercise Workshop Exercises These are structured discussion events where participants can explore issues in a less pressurized environment.
They are an ideal way of developing solutions, procedures and plans rather than the focus being on decision making. Table Top Exercises These involve a realistic scenario and will follow a time line, either in real-time or with time jumps to concentrate on the more important areas. The participants would be expected to be familiar with the plans and procedures that are being used although the exercise tempo and complexity can be adjusted to suit the current state of training and readiness. Simulation and media play can be used to support the exercise. Table-top exercises help develop teamwork and allow participants to gain a better understanding of their roles and that of other agencies and organisations.
Command/Control Post Exercises These are designed primarily to exercise the senior leadership and support staff in collective planning and decision making within a strategic grouping. Ideally such exercises would be run from the real command and control locations and using their communications and information systems. This could include a mix of locations and varying levels of technical simulation support. The Gold Standard system is flexible to allow the tempo and intensity to be adjusted to ensure maximum training benefit, or to fully test and evaluate the most important aspects of a plan. Such exercises also test information flow, communications, equipment, procedures, decision making and coordination.
Simulation and Media Support The method of delivering an exercise is flexible and will be designed with the client to meet their requirements with options ranging from simple paper-based delivery through to full use of their real communications systems [the Defense Red Switch Network and the Federal Bridge Certification Authority where Serco holds the root key as proxy for the UK MoD] and advance computer simulation [In the CAI Private Equity war room suite in WTC7 on 9/11]. In addition, media play can also be added in the form of news injects and the provision of experienced journalists and television crews to help test procedures and also assist in training key staff.
Gold Standard Emergency Planning College The Hawkhills, Easingwold, York North Yorkshire, YO61 3EG +44(0) 1347 821406 [email protected]emergencyplanningcollege.com www.epcollege.com""
"Trump Tower is a 58-story, 664-foot-high (202 m) mixed-use skyscraper located at 721–725 Fifth Avenue between 56th and 57th Streets in Midtown Manhattan, New York City.Trump Tower serves as the headquarters for The Trump Organization. Additionally, it houses the penthouse condominium residences of the building's namesake and developer, U.S. President Donald Trump, who was a businessman and real estate developer when the tower was developed. Several members of the Trump family also reside, or have resided, in the building. The tower stands upon a plot where the flagship store of department-store chain Bonwit Teller was formerly located.
In 1979, construction of the building began, with a design by Der Scutt, of Poor, Swanke, Hayden & Connell, and development by Trump and the Equitable Life Assurance Company (renamed the AXA Equitable Life Insurance Company in 2004). Although it is in one of Midtown Manhattan's special zoning districts, the tower was approved because it was to be built as a mixed-use development. Trump was permitted to add more stories to the tower because of the atrium on the ground floor. There were controversies during construction, including the destruction of historically important sculptures from the Bonwit Teller store; Trump's alleged underpaying of contractors; and a lawsuit that Trump filed because the tower was not tax-exempt.
The atrium, apartments, offices, and stores opened on a staggered schedule from February to November 1983. At first, there were few tenants willing to move in to the commercial and retail spaces; the residential units were sold out within months of opening. Since 2016, the tower has seen a large surge in visitation because of Trump's 2016 presidential campaign and subsequent election—both his 2016 and 2020 campaigns are headquartered in the tower.
….
Serious issues concerning safety and security in the building arose after Donald Trump was declared as President-elect of the United States on November 8, 2016.[83] Trump Tower had served as a rallying point for the protests against Donald Trump in the days after the election's results were announced, thus requiring extra deployments of security officials.[84][85] The Federal Aviation Administration imposed a no-fly zone over Trump Tower until January 20, 2017,[86] and the NYPD stated that it was projected to spend $35 million to provide security to the tower, of which $7 million would be repaid by Congress.[87] The NYPD later revised its estimate to $24 million.[88] Street closures were imposed along the east side of Fifth Avenue and on the north side of 56th Street, with NYPD officers stopping and questioning pedestrians on these sidewalks as to their destinations.[89]The block of 56th Street between Fifth and Madison Avenues was closed completely to vehicular traffic, but part of the street west of Madison Avenue was later reopened to allow local deliveries.[90] Customers to the Gucci and Tiffany's stores in Trump Tower's lobby were allowed to proceed, while other pedestrians were redirected to the opposite side of the street.[89] During presidential visits, dump trucks from the New York City Department of Sanitation were parked outside the tower to prevent car bombs.[91] The press nicknamed the now-heavily secured building White House North, comparing it to the White House's West Wing.[14][92][93]"
"Young Leaders Annual Meeting | French-American Foundation https://frenchamerican.org/events/young-leaders-annual-meeting The 2014 Young Leaders meeting will take place on October 8-12, 2014 in Paris and … 400 alumni including former President Bill Clinton, former Secretary of State Hillary … Kosciusko-Morizet, and business leader Henri de Castries (AXA)."
"The Defense Red Switch Network (DRSN) is a dedicated telephone network which provides global secure communication services for the command and control structure of the United States Armed Forces." The network is maintained by the Defense Information Systems Agency(DISA) and is secured for communications up to the level of Top Secret SCI.
The DRSN provides multilevel secure voice and voice-conferencing capabilities to the National Command Authority (NCA, being the President and the Secretary of Defense of the United States), the Joint Chiefs of Staff, the National Military Command Center (NMCC), Combatant Commanders and their command centers, warfighters, other DoD agencies, government departments, and NATO allies.
Department of Defense and federal government agencies can get access to the network with approval of the Joint Staff.[2] Upon approval by the Joint Staff, DISA will work with the customer and the appropriate military department to arrange the service.[3]
The Defense Red Switch Network consists of four major subsystems: the Switching Subsystem, the Transmission Subsystem, the Timing and Synchronization Subsystem, and the Network Management Subsystem. The Switching Subsystem uses both RED and BLACK switches to provide an integrated RED/BLACK service. End users are provided with a single telephone instrument with which they can access both secure and nonsecure networks.
The DRSN carried around 15,000 calls per day prior to September 11, 2001. DRSN usage subsequently peaked at 45,000 calls per day and by mid-2003 was running at around 25,000 calls per day. In that period the Defense Red Switch Network was expanded to support 18 additional US Federal Homeland Defense initiatives.[4]
Nowadays, this network is also called the Multilevel Secure Voice service. It's the core of the Global Secure Voice System (GSVS) during peacetime, crisis and time of conventional war, by hosting national-level conferencing and connectivity requirements and providing interoperability with both tactical and strategic communication networks.[5]"
"Serco also integrated voice, video teleconferencing capabilities and situational awareness displays, along with the VDI, into the facility's network distribution system across multiple networks. The result is an integrated IP-based total capability that is centrally managed and consistent across all platforms. Serco also implemented Defense Red Switch Network (DRSN), completed a structured fiber optic and Category 6 cabling system, and participated in the construction design working group to ensure supporting systems (e.g. Power and HVAC) were able to support the 24 AF's IT needs."
"The 67th Cyberspace Wing is a United States Air Force wing stationed at Lackland Air Force Base, Texas. It was activated in October 1993 as a military intelligence unit and is assigned to Twenty-Fourth Air Force. The wing was first activated at March Field as the 67th Reconnaissance Wing as part of the wing base organization system. However, only its 67th Tactical Reconnaissance Group ever became operational and it relied on another wing for support. It was inactivated in the 1949 Truman reductions in the Department of Defense budget. The 67th Cyberspace Wing operates, manages, and defends global Air Force networks. The wing trains and readies airmen to execute computer network exploitation and attack. It also executes full-spectrum Air Force network operations, training, tactics, and management. It provides network operations and network warfare capabilities to Air Force, joint task force, and Unified Combatant Commands. Additionally, it performs electronic systems security assessments for the Air Force.[2] 67th Network Warfare Group Provides forces to conduct Air Force computer network operations for United States Strategic Command, United States Cyber Command and other combatant commands. The group conducts computer network operations and warfare planning for the Air Force, joint task forces and combatant commanders. The group also conducts Secretary of Defense-directed special network warfare missions.[2] 26th Network Operations Group Operates, manages and secures the network battlespace as part of Air Force network operations. It provides battlespace awareness, defense of the Air Force global information grid networks, network support and communications and electronic systems security assessment security of Air Force units.[2] 690th Cyberspace Operations Group Delivers and sustains continuous worldwide network operations and security for air, space and cyberspace forces.[2]"
"The 91st Cyberspace Operations Squadron is an active United States Air Force unit, currently assigned to the 67th Network Warfare Wing at Kelly Annex, part of Lackland Air Force Base, Texas. The 91st delivers cyber warfare capabilities to combatant commanders. It provides the Air Force with manpower. … Redesignated 91st Intelligence Squadron and activated on 1 October 1993 … Inactivated on 5 May 2005 … Redesignated 91st Network Warfare Squadron on 28 June 2007 … Activated on 26 July 2007 … Redesignated 91st Cyberspace Operations Squadron on 1 July 2015[1]"
"Please find below the key company advisors to Serco:
Investment Bankers
N M Rothschild & Sons Limited
New Court
St Swithin's Lane
London
EC4N 8AL
Tel: +44 20 7280 5000
Fax: +44 20 7929 1643
www.rothschild.com"
"UNR Economics Working Paper Series Working Paper No. 07-001 VIP-room Contractual System of Macau's Traditional Casino Industry Wuyi Wang and William R. Eadington Department of Economics /0030 University of Nevada, Reno Reno, NV 89557-0207 (775) 784-6850│ Fax (775) 784-4728 email: eading@unr.edu January, 2007 Abstract This study provides a systematic analysis of the VIP-room contractual system of Macau's traditional casino industry. It examines the system's historical background, its organizational structure, its operational mechanisms, and its role in Macau's casino industry. This analysis examines the evolving and likely future changes in the VIP-room sector—as well as the mass market sector—caused by the liberalization of Macau's gaming laws in 2001 and the Free Individual Travelers Scheme, introduced by the Chinese government in 2003. This study develops a framework to explain how the two sectors' market shares are determined by examining the economic and cultural forces at work. The existing structure of the VIP-room contractual system in Macau's casino industry will not likely continue in its traditional way, and will be replaced by newly evolving systems consistent with the new competitive realities. However, the VIP business will likely continue in one form or another. … IV. The Main Actors A VIP-room contractual system is organized around four actors: the casino, VIP promoters, Junket operators, and VIP players."
"Wang, W., & Zabielskis, P. (2010). Making friends, making money: Macau's traditional VIP casino system. In Kingma, S. F. (Ed.), Global Gambling: Cultural Perspectives on Gambling Organizations (pp.113-143). New York: Routledge, Taylor & Francis Group."
"As the FBI continues to sift through the past of Las Vegas shooter Stephen Paddock, an investigative focus has developed on how he earned money and the recent travels of Paddock and his girlfriend Marilou Danley, law enforcement officials familiar with the probe told Yahoo.
At least two points of travel interest were recent trips taken to Dubai and Spain, as well as more than 200 reports detailing large financial transactions Paddock made at casinos since 2014. While Danley has family in Dubai, sources told Yahoo that the FBI is seeking to determine details of all overseas trips involving either Paddock or his girlfriend, as well as any financial transactions that may have taken place on the trips.
Paddock killed 59 people and wounded more than 500 when he opened fire Sunday night on a country music festival from his suite on the 32nd floor of the Mandalay Bay Resort and Casino. Police say Paddock committed suicide before they got to his room, where they found a trove of weapons that included high-powered rifles. Las Vegas police said Paddock's attack lasted between nine to 11 minutes."
"In 1967 Paddock completed his studies at Richard E. Byrd Middle School, then graduated from John H. Francis Polytechnic High School in 1971,[13] and from California State University, Northridgein 1977, with a degree in business administration.[14] Paddock worked for the federal government from about 1975 to 1985. He was a letter carrier for the U.S. Postal Service from 1976 to 1978. After that, he worked for six years as an Internal Revenue Service agent until 1984. Then, he was a federal auditor for one year, in 1985, focusing on defense contractors. Towards the end of the 1980s, Paddock worked for three years as an internal auditor for a company that later merged to form Lockheed Martin.[15]"
"LAS VEGAS, Oct. 13 (UPI) — Former Secretary of State Alexander Haig Jr. has resigned from the board of MGM Mirage in Las Vegas, the casino said Tuesday.
The MGM Mirage did not give a reason for Haig's departure. The retired general has served on the MGM Mirage board since May 1990, the Las Vegas Sun reported.
MGM Mirage Chairman and Chief Executive Officer Jim Murren said, "we are tremendously honored that Gen. Haig has played a key role in the direction of our company for the past 19 years."
"His knowledge and expertise have been instrumental in the success and development of MGM Mirage and we are deeply indebted to him for his contributions to our company," Murren said.
Haig remains chairman of Worldwide Associates, Inc.
Haig has had a full military and political career, serving as chief of staff for President Richard Nixon and Gerald Ford and Secretary of State under President Ronald Reagan. He also served as Supreme Allied Commander of NATO Forces, 1974-79."
"The Defense Contract Audit Agency (DCAA) is an agency of the United States Department of Defense under the direction of the Under Secretary of Defense (Comptroller). It was established in 1965 to perform all contract audits for the Department of Defense. Previously, the various branches of military service were responsible for their own contract audits.
The DCAA's duties include financial and accounting advisory services for the Department of Defense in connection with negotiation, administration and settlement of contracts and subcontracts.
… A report released by the Government Accountability Office (GAO) on July 23, 2008 alleged that DCAA managers threatened a senior auditor with personnel action if he did not remove negative findings from a report criticizing a large federal contractor. The report found a too-cozy relationship between management at the DCAA and some of the contractors they are assigned to audit, including Boeing. GAO also said auditors who complied with the investigation were subject to harassment and intimidation from their supervisors.[13][14][15]"
The DCAA responded on July 25 that it had asked the US Department of Defense's (DoD) Inspector General (IG) office to investigate the GAO's claims. "We take the GAO report very seriously," said April Stephenson, DCAA's director. US Senator Claire McCaskill said GAO may have uncovered the "biggest auditing scandal in the history of this town," and asked the DoD to immediately fire the supervisors cited in the report.[16]"
"Entrust Inc. is a $130 million privately owned software company with 350 employees. Originally a spin-off from Nortel's Secure Networks division [arranged by Gen. Alexander Haig and his fellow investors in the CAI Private Equity Group],[1] it provides identity management [2] security software and services in the areas of public key infrastructure (PKI), multifactor authentication, Secure Socket Layer certificates, fraud detection, digital certificates and mobile authentication.[3]Headquartered in the Dallas-Fort Worth Metroplex, the company's largest office is in Ottawa, Ontario, Canada. It also has offices in London, Tokyo, Washington, D.C. and other cities internationally.[4]
Entrust reports having customers at public and private organizations in 60 countries, with 125 patents either granted or pending in the areas of authentication, physical/logical access, certificates, e-content delivery and citizen identities.[5]
… In April 2002, Entrust's PKI technology served as the foundation for the prototype of what is now the United States Federal Bridge Certification Authority (FBCA). The Federal Bridge certificate authority is a fundamental element of the trust infrastructure that provides the basis for intergovernmental and cross-governmental secure communications. Entrust's PKI is interoperable with all major FBCA vendors. In May 2000 Entrust acquired enCommerce, a provider of authentication and authorization technologies. In 1994, Entrust built and sold the first commercially available PKI."
"Entrust's First Responder Authentication Credential solution is FIPS 201-compatible and interoperable with numerous smart credentials issued by various government entities. Further interoperability comes through cross-certification with the U.S. Federal Bridge Certification Authority (FBCA) so credentials can be verified across federal, state and local agencies, and among jurisdictions. Entrust's hosted Non-Federal Shared Service Provider PKI solution is also cross-certified to the Federal Bridge Certification Authority (FBCA) and is appropriate for various non-Federal entities, organizations and agencies. This solution enables specific organizations to use digital certificates for authentications, encryption, digital signatures and physical and/or logical access, but without expensive upfront investments, in-house experts or secure facilities. The Illinois Terrorism Task Force (ITTF) is charged with the task of assuring that Illinois is ready to respond to an act of terrorism. Due to the commitment of the members of the Task Force and the ability of the associated agencies to come together in a spirit of cooperation and teamwork, Illinois has plans in place to deal with a terrorist attack in our state."
"Since 1968, Serco has been operating Air Traffic Control Towers in the United States.  We have been managing sites under the FAA Contract Tower Program since 1994. Serco currently manages 64 FCTs across the western United States, including Alaska, Hawaii, Guam and Saipan.  Serco provides air traffic control services in the tower to support the safety of incoming/outgoing aircraft, improve the efficiency of air traffic and provide information and support to the pilots. 
As part of Serco Group, the Company is one of the largest private providers of Air Navigation Services worldwide.  Serco is responsible for more than 960,000 miles of airspace and handle more than 6 million aircraft movements a year.  We employ more than 700 air traffic control specialists at over 75 airports located in the United States, United Kingdom and Middle East.
"Serco farewell to NPL after 19 years of innovation Published: 8 Jan 2015 Serco said goodbye to the National Physical Laboratory (NPL) at the end of December 2014 after 19 years of extraordinary innovation and science that has seen the establishment build a world-leading reputation and deliver billions of pounds of benefit for the UK economy.  During that period under Serco's management and leadership, NPL has delivered an extraordinary variety and breadth of accomplishments for the UK's economy and industry.  Some of the key achievements during that time have been: – The beneficial impact of NPL's work to the economy is estimated at £2Bn pa. … It has been estimated that work carried out by the Centre of Carbon Measurement at NPL will save eight million tonnes of carbon emissions reductions (2% of UK footprint) and over half a billion pounds in economic benefit over the next decade. .. NPL's caesium fountain atomic clock is accurate to 1 second in 158 million years and NPL is playing a key role in introducing rigour to high frequency trading in the City through NPLTime."
"Serco Processes 2 Millionth Patent Application for U.S. Patent and Trademark Office
March 19, 2013 RESTON, VIRGINIA – March 18, 2013 – Serco Inc., a leading provider of professional, technology, and management services to the federal government, announced today that their Pre-Grant Publication (PGPubs) Classification Services team recently processed their 2 millionth patent application for the U.S. Patent & Trademark Office (USPTO).  Each application was also processed within the contractually required 28-day window."
"The National Crime Squad co-ordinated arrests of suspected paedophiles across 19 separate countries on 28 November using information supplied by Demon Internet.
The Internet service provider was approached by the National Crime Squad and agreed to allow officers to access its servers. This led to the recovery of data showing the activity of nearly 1,500 newsgroups during a two-week period.
From this data, officers established that almost 10,000 Internet Protocol (IP) addresses had accessed more than 30 of the Web sites carrying paedophilia. For operational reasons this number was whittled down to just over 400 addresses of those specifically distributing paedophiliac images.
The information was then distributed via Interpol to the countries identified with the suspects, and evidence packs on each of the targets were distributed to the relevant police forces
Detective Superintendent Peter Spindler, leading the investigation for the National Crime Squad, said: "With the assistance of Demon Internet and the support and guidance of the National High-Tech Crime Unit, we are able to show that those accessing these newsgroups did so regularly and with purpose.
"We also learnt, not surprisingly, that those abusing the Internet have learnt from recent police successes how best to protect their true identities," he added.
The National Crime Squad and Serco, its IT partner, have developed facial mapping software that they hope to use to identify the abused children featured on the paedophiliac sites."
"N M Rothschild & Sons Limited or Rothschild Group (commonly referred to as Rothschild) is a British multinational investment banking company controlled by the Rothschild family. It was founded in the City of London in 1811 and now serves as the British division of Rothschild & Co, a global firm with 57 offices around the world. It is the 7th oldest bank in continuous operation in the United Kingdom.
Rothschild's financial advisory division is known to serve British nobility, including the British Royal Family. Chairman Sir Evelyn Rothschild is currently the personal financial advisor of Queen Elizabeth II, and she knighted him in 1989 for his services to banking and finance.[2]"
 "Rothschild Investments [edit]
In the late 1970s, Ross began his 24 year career at the New York City office of N M Rothschild & Sons, where he ran the bankruptcy-restructuring advisory practice.[6][8]
Representation of investors in casinos owned by Donald Trump[edit]
In the 1980s, Donald Trump was in financial trouble because of his casinos in Atlantic City. His three casinos in Atlantic City were under foreclosure threat from lenders. Ross, who was then the Senior Managing Director of Rothschild Inc., represented investors in the casino. Along with Carl Icahn, Ross convinced bondholders to strike a deal with Trump that allowed Trump to keep control of the casinos.[8][9]
Establishment of WL Ross & Co.[edit]
In the late 1990s, Ross started a $200 million fund at Rothschild to invest in distressed assets. As the U.S. bubble began to burst, he decided he wanted to invest more and advise less. In 2000, the 62-year-old banker raised $450 million to buy out the fund from Rothschild and make further investments in distressed assets.[6] The new firm was named WL Ross & Co.[8][6] Staff included four top managers who, along with Ross, make up the firm's investment committee: David H. Storper, who runs trading; David L. Wax, a longtime workout specialist; Stephen J. Toy, an Asia expert; and Pamela K. Wilson, a J.P. Morgan & Co. veteran.[7] WL Ross & Co. was acquired by Amvescap (now Invesco) in 2006.[10] In August 2016, Ross agreed to reimburse investors $11.8 million and pay a fine of $2.3 million to settle a Securities and Exchange Commission probe into the overcharging of fees by WL Ross & Co. The company had self-reported the issue to the SEC and did not admit any liability.[11]"
http://jitc.fhu.disa.mil/projects/pki/pke_lab/partner_pki_testing/partner_pki_status.aspx
"Serco's Office of Partner Relations (OPR) helps facilitate our aggressive small business utilization and growth strategies. Through the OPR, Serco mentors four local small businesses under formal Mentor Protégé Agreements: Three sponsored by DHS (Base One Technologies, TSymmetry, Inc., and HeiTech Services, Inc.,) and the fourth sponsored by GSA (DKW Communications, Inc.). Serco and HeiTech Services were awarded the 2007 DHS Mentor Protégé Team Award for exceeding our mentoring goals."
"Base One Technologies  Expertly researches, designs, and develops information security policies that protect your data and manage your firm's information technology risk at levels acceptable to your business. Performs architectural assessments and conducts both internal and external penetration testing. The results of these efforts culminate in an extensive risk analysis and vulnerabilities report. Develops and implements multi-layer Information Security Solutions, practices and procedures. We deploy Intrusion Detection Systems (IDS) and IP Security with VPN solutions using Cisco routers, Frame Relay, firewalls, address and port translation, obscurity standards and authentication technologies (AAA, 3DES, TACACS, etcŠ), to enhance and meet the level of Data Security required for global organizations. Conducts IT Security and Risk Assessment in Federal government as well as security testing, implementing security for multiple platforms and operating systems around the world. Ability to conduct business process analysis to provide technical security countermeasures, risk management and data communications security planning for large organizations. Provides computer security integration for web server and traditional client-server based applications. We secure environments up to as many layers as required by our clients' policies, industry practices, and regulating bodies – including the desktop and user experience as required. Develops, implements and supports Information Security Counter measures such as honey-pots and evidence logging and incident documentation processes and solutions."
"111 Eighth Avenue  New York, NY 10011  Description Base One Technologies, Ltd. is a DOMESTIC BUSINESS CORPORATION, located in New York, NY and was formed on Feb 15, 1994. This file was obtained from the Secretary of State and has a file number of 1795583. This business was created 7,695 days ago in the New York SOS Office and the registered agent is C T Corporation System that does business at 111 Eighth Avenue , New York in New York. Principals Liza R Zaneri Chief Executive Officer 15 Irving Place New Rochelle, NY 10801 Registered Agent C T Corporation System 111 EIGHTH AVENUE NEW YORK, NY 10011″
"SOURCE: Base One Technologies September 02, 2008 09:00 ET Base One Technologies, Inc. Continues Operations in Government Space NEW ROCHELLE, NY–(Marketwire – September 2, 2008) – Base One Technologies, Inc. is pleased to announce that it has sold its affiliate, Base One Technologies Ltd., to Apptis Inc. Base One Technologies, Inc. will continue to compete in the government space as an 8(a), HubZone and Woman Owned Small Disadvantage Company. Base One Technologies, Inc. is an IT Engineering and Technical Services company founded in 1994. Base One has a Top Secret Facilities Clearance and specializes in: Enterprise Architecture, Network Infrastructure Support, Data Security, Software & Database Services, Disaster Recovery & Contingency Planning, and Independent Validation & Verification. Base One is a privately-held organization with headquarters in New Rochelle, NY. For more information visit: www.base-one.com. Contact Information: Liza R. Zaneri Base One Technologies 914 633-0200 x205 "www.base-one.com"
"Support Services for Starwood Hotels Group Starwood Hotels Group, owner of some of the [Innholders] world's most prestigious hotels, has appointed Serco as preferred bidder for a £7m contract to provide a range of support services to the Sheraton Grand in Edinburgh, the Westin in Dublin and the 5 star Turnberry resort on Scotland's west coast. The contract, which has a 5 year term, is an extension to services already provided to other hotels in the Starwood Group and includes buildings maintenance and security, engineering support and [WiFi] help desk services."
OTS Massacres: do the money laundering paths pass through AXA-Luxembourg?
Press communiqué, Christian Cotten, July 14, 2003
On July 13, 2001, Claude Bébéar, head of the AXA Insurance financial group, was charged in a massive money laundering and financial fraud scandal via some subsidiaries of his group, notably the Luxembourg corporation PanEuroLife. In its day the scandal got a lot of ink, at a time when this French chairman, who deposed Messier, also chaired the French committee for the 2008 Olympic Games.
What's less known is that the same man was more recently charged in another financial fraud scandal, along with thirty individuals held as assisted witnesses or charged – including many executive officers of AXA Insurance – in a sordid case of insurance policies misappropriated to launder funds of obscure origin and destination.
And where we uncover the name of a member of the family of Jo Di Mambro, the former leader of the Order of the Solar Temple (OTS) who died in Switzerland in October 1994. Plus those of many in charge of AMORC (Ancient Mystical Order Rosae Crucis).
Let's resume brutally: according to our information, life insurance policies managed by an AXA branch in Luxembourg would have served to launder funds deriving from traffic in nuclear products, administered by certain leaders of the Order of the Solar Temple. And the timely deaths of 74 members of the Order of the Solar Temple would have allowed for recovering discreetly and easily a portion of these funds to not entirely unknown destinations, and for justifying the disappearance of the rest….
Let's resume yet more brutally: AXA Insurance and its executives would have participated in the management of secret kickbacks of 100 million dollars paid to European political organizations, and deriving from a contract for reprocessing nuclear materials destined for Iran and forbidden by the CIA at the start of the 1990s… with Jo Di Mambro, the OTS and certain Genevan businessmen as prominent middlemen. At the end of the tale: 74 dead in '94/'95 and 100 million dollars swindled by certain occult European political organizations in the states of Iran and Saudi Arabia, all with the (involuntary?) complicity of the AXA Group.
Less brutal yet even more clear: 74 OTS dead, financial profitability assured for the launderers of the great AXA Insurance washing machine, boss Claude Bébéar.
But, of course, these are simply working hypotheses, founded on only 30 investigation files and 29 implicated individuals: several years of inquiry by a few fragile magistrates who cry help before a multiform case where the Masonic networks mobilize to protect the criminals and the complicit financiers. And for the moment, positive proof has not yet been established that Mr. Bébéar was aware of the fact that his fine life insurance policies were being improperly misappropriated from their official use…. Who then knew that? Nobody?
The tribunal of Évry produced since '96, concomitantly to the investigation of the OTS affair, almost 30 investigation files on this financial component, haughtily ignored by Judge Fontaine of Grenoble…. Investigation blocked by the implicated people during 18 months of appeal, and finally unblocked in this year 2003: to date, the case is pending settlement, that's to say passing before a correctional tribunal… three years from now – or never – depending on the pressures brought to bear, or three months from now if the press and public opinion demand the truth. Or maybe even sooner, if some succeed in forcing the tribunal of Grenoble to address this case next September 22, the starting date of the appeal of Michel Tabachnik, one of the former leaders of the OTS.
Let's calmly continue with this unbelievable scandal.
We're at the start of the '90s. The Berlin Wall has fallen, the Russian generals need money and they have plenty of nuclear materials in stock.
Certain developing nations, such as Iran for example, need recovered uranium, to fuel the two nuclear power plants sold by France.
Certain Genevan businessmen, sometimes connected by their families to Ukraine, or others, noted Lybians by way of the Élysée or the salon of Marie Laforêt, need to do business.
The Hydro-Québec corporation knows perfectly well how to recover uranium of military origin to render it usable by a civil power plant. And many of its executive officers are members of the Order of the Solar Temple. Moreover, certain murders in the case will be committed in Quebec.
A certain Jo Di Mambro, a creature arisen from the Rosicrucian Order, loyal friend of numerous Templar orders and Masonic lodges, linked with the Italian P2 lodge, intimate of these wheeler-dealer and anticommunist networks which produced in their day the SAC of Mr. Pasqua and multiple sordid Mafia scandals, is the ideal character to play the middleman and suitcase-bearer: he's not afraid of dirty money, since his skills in esotericism give him, he thinks, the power to transmute dirty money into clean currency….
So a huge tripartite contract of about one billion dollars is drawn up: Iran – Russia – Hydro-Québec, by the terms of which Iran has to take delivery of some nuclear materials that greatly interest it, to fuel the power plants bought from the French atomic industry…. How to imagine in effect that the French and European political organizations don't receive their share of such a contract, just as with the African oil contracts?
But the CIA – one of its branches – is watching for trouble… and forbids this contract.
Yet – hard luck – the usual kickbacks from these sorts of international contracts are said to have already been paid to the European political organizations that endorsed the signing of the contract…. And there's no question of reimbursing what was already partly spent: what do you expect, my good man, political life is expensive….
How to proceed?
It's simple. The naive adepts of the Solar Temple will serve the purpose. So let's organize a series of nice fake suicides – real massacres, let's fire people's imaginations and accuse Jo Di Mambro of having embezzled the funds. Thus, Iran, financed behind the scenes by Saudi Arabia, won't be able to say anything: true, they just lost 100 million dollars, but what do you expect, we too (Genevan businessmen, never bothered or interrogated by Mr. Luc Fontaine, even though the wife of one of them died in the OTS massacres…), we too, we were swindled by Di Mambro… he robbed us….
It's complicated? Not at all: we're in the midst of classic procedures of extensive international financial and commercial trafficking where human life counts for precious little, and where political organizations "tax" funds transfers in a completely habitual and banal manner via, precisely, the efficient aid of a few large companies such as AXA Insurance.
When the game goes sour, when players get angry, there'll be easily enough policemen, servicemen, petty thugs, or big and fat agents in the Templar Orders or the Masonic lodges to find the manpower necessary and sufficient for the dirty work (74 dead in the massacres of Switzerland, Quebec, and Vercors, plus Grace of Monaco and Ms. Ghislaine Marchal – the Omar Raddad case – without counting those we're unaware of and that an inquiry could determine).
Therefore, of course, the prosecuting parties in this case have a bit of difficulty. They lose certain papers in certain corridors or on certain carts and, as if by chance, attentive readers who pass by find a way to tell the outside world what they've just discovered…. No, let's be serious, we're inventing all this, for laughs. Apologies to the dead.
In reality, several rather complex proceedings are currently hitting the AXA Group and its executives. Among them, proceedings for the embezzlement of hundreds of millions of francs of European VAT, connected with the milk market…. It's the consumers and citizens who pay. And as if by accident, one finds in these proceedings the same branch – AXA-Luxembourg – as the one implicated in the real-fake insurance policies wherein appears the name Di Mambro….
But no executive of this great shining international corporate jewel of liberal franco-French Masonic capitalism is aware for even one instant that their insurance policies, so legal in each country, are misappropriated from their legitimate uses, to lubricate vast international and criminal trafficking conducted at the expense of citizens and democracy, and for the benefit of a few violent and paranoid large predators.
What are an international insurance company and an obscure local branch of such a small country – Luxembourg – doing in the OTS case?
In fact, it's so simple that we could never have imagined such a thing, my good man…. You think that the world is so wicked and so perverse?
Let's keep it simple. Anyone can take out a life insurance policy on anyone's head: it's sufficient to present a piece of identification, real or fake. A policy administered outside French law, for instance. Therefore, without inheritance tax, because outside the territory.
When the person dies, the party who purchased the policy recovers the money, or has it recovered by whomever they want – a politician, for example? – since the holder of the policy wasn't even aware that he was serving as a strawman for a perfectly simple and effective procedure of laundering kickbacks….
It was evidently easy for the leaders of the OTS, Jo Di Mambro in particular, to have a good number of identity cards of OTS members…. So the purchase of a life insurance policy certified death by decree, with a term of a few months or years.
It's really a little embarrassing that Judge Luc Fontaine of Grenoble never followed that trail. It must be said that to find the names of the holders of the misappropriated AXA-Luxembourg life insurance policies, judges have to wake up early, so perfectly realized are the obscure accounting networks. These policies are drawn up to be the most permissive possible: a simple power of attorney permits large funds transfers and when the holders die, no traces anywhere….
But to find the similarity of the banks between the AXA networks and the OTS/Di Mambro networks would have been perfectly possible for Judge Fontaine, who preferred, as we know, to conclude for the Vercors with the unbelievable thesis of esoteric suicide behind closed doors….
The poor man, he was threatened with death: just think, my good man, we won't for all that expect of a poor examining magistrate from an obscure provincial court that he have the courage of an Éva Joly – that improbable, strange Norwegian woman, stranger lost in the honourable Parisian magistracy, who dares to question state criminals and ask for the creation of a crime of "grand corruption"….
And then, to handle cases of grand corruption, you have to bring the cases together and not split them up into multiple proceedings followed by multiple judges who never meet….
Except that: the number of proceedings that today concern, on the one hand the AXA Group and in particular its Luxembourg branches, and on the other, the OTS affair, is such that, in fact, the magistrates are starting to talk among themselves. And since they speak rather loudly and our listening systems are at least as sophisticated as others more costly….
By the way, I almost forgot: about 18 months ago, Claude Bébéar's security advisor led a mission to Luxembourg, to negotiate with the authorities what they were going to say about all these strange scandals that accumulate on the AXA horizon and darken its future more and more…. It involves Mr. Charles de Mauduit, creator moreover of a training school for security officers, located within the confines of the École Militaire (du Tailleur Building).
By chance, it would seem that this gentleman is also a regular at certain dinners with this good Charles. Who, it still seems, would have informed Judge Luc Fontaine concerning the OTS case: "state secret – top secret" and other stonewalling talk, for universal protection of the heaviest and most criminal corruption cases.
The case of the OTS massacres, of the weapons trafficking and money laundering that are linked with them, isn't closed: it may even be that we're still in the preface.
Related in this Category
SOCIAL SECURITY MAY BE DYING EVEN FASTER THAN WE THOUGHT (with PHB comment)
CAFR – Tax Revenues of States and Cities are Far Higher Then We're Told and All Unspent Becuase It Is a Fund to Make Our Debt Payments When We Become Too Poor To Do So
Tell Harry Reid and the Democratic senators on the Super Committee: Absolutely no cuts to Medicare, Medicaid or Social Security benefits
SWINDLING THE STUPID GOYIM – PART 1 AND 2
Wells Fargo to Open Bank for Super Rich; Need to Take Finger Off Nation's Pulse First
1788 Total Views
1 Views Today
Please follow and like us: