Kelly 144: Obama 6-Pack Treason On 91st 8(a) Bridge, Paddock's CAI Junket Greeks, Wilbur's WTC Serco Demons
General John F. Kelly
White House Chief of Staff
Washington, D.C. 20528
Open letter from the Cloud Centric Crime Scene Investigators of Abel Danger
November 21, 2017
Dear General Kelly:
Please accept Brief 144 from Field McConnell – United States Marine Corps whistle-blower and Global Operations Director of Abel Danger (AD) – on misprision of treason by former Illinois state senator Barack Obama whose 'friends' allegedly planned to destroy a '6-pack' of 9/11 targets using the 91st Cyberspace Operations Squadron (Demon Chasers) to track 8(a) protégé companies and Boeing, Lockheed Martin, Raytheon and Northrop Grumman weapons on the federal bridge certification authority network.
McConnell believes that Obama's friends used the late Stephen Paddock, a former DOD contract auditor, and the late Gen. Al Haig, 7th Supreme Allied Commander in Europe, and associates in the CAI Private Equity Group, as the VIP/junket-room promoters who brought high rollers into the 9/11 Global Guardian war game to bet on body counts and times of deaths of high value targets at the six major intended crime scenes.
McConnell believes that Obama's friends used Serco's demon face recognition software to track the Greek Life associates of Bill Clinton (Phi Beta Kappa) and Wilbur Ross (Kappa Beta Phi) – Serco's former investment banker at N M Rothschild & Sons – through junket-room casinos in elite hotels or the 47th Floor of WTC1 (North Tower) to bet on death during "the first live-broadcast mass snuff film in human history."
Call Field McConnell for a briefing on how to recognize misprision of treason on the federal bridge as it relates 91st demon chasing and the decoy and drone maneuvers of 9/11.
Call Field McConnell for a briefing on how Serco tracks the 91st "Demon Chaser" Squadron with 8(a) SWAT teams and how to recognize the Serco signature in aircraft crashes described in the "Conversation With Field McConnell" at:

Staged Naudet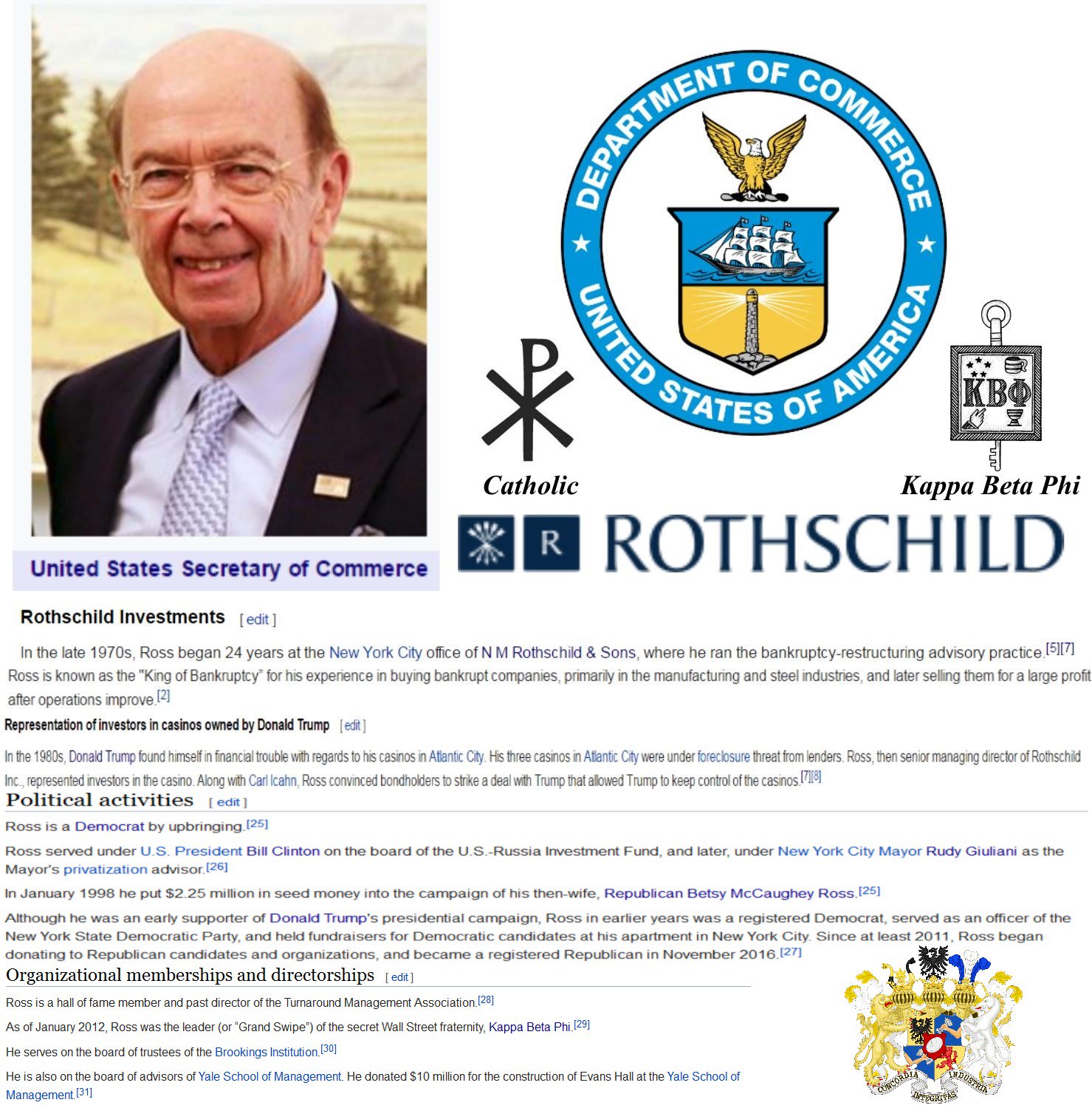 9/11 Alexander Haig Had Inside Knowledge Of The World Trade Center Bombing

Hotel Ground Zero Documentário Completo

Las Vegas shooting: Moment police burst into gunman's room – BBC News

MACAU CASINOS & their strong links to organised crime – ABC 4 Corners – Sep 2014

SERCO GROUP PLC: List of Subsidiaries AND Shareholders! [Note agents for Northern Trust and the Teachers (TIAA) Pension Fund would have met with agents of the government of Saudi Arabia on the 47th floor of WTC 1 on 9/11]

Yours sincerely,
Field McConnell
USMC 0116513
P O Box 39
Plum City WI 54761″
+001-715-307-8222
"Digital Fires Instructor Serco – [Marine Corps Base] Camp Pendleton, CA Uses information derived from all military disciplines (e.g., aviation, ground combat, command and control, combat service support, intelligence, and opposing forces) to determine changes in enemy capabilities, vulnerabilities, and probable courses of action."
"In the United States, misprision of treason is a federal offense, committed where someone who has knowledge of the commission of any treason against the United States, conceals such knowledge and does not inform the President, a federal judge, a State Governor, or a State judge (18 U.S.C. § 2382). It is punishable by a fine and up to seven years in federal prison. It is also a crime punishable under the criminal laws of many states."
"Obama served on board with Ayers
By Robert Farley on Wednesday, April 16th, 2008 at 12:00 a.m.
A little-known relationship in Sen. Barack Obama's past — one that had been buzzing in mostly conservative circles for months — took a very public turn Wednesday night during a Democratic debate in Philadelphia.
It relates to Obama's relationship with William C. Ayers, a onetime member of the Weather Underground, a leftist fringe of the 1960s antiwar movement. Known as the Weathermen, the group was responsible for bombings of the New York City police headquarters in 1970, of the Capitol building in 1971 and of the Pentagon in 1972.
During the debate, moderator George Stephanopoulos asked Obama about his relationship with Ayers, as part of a discussion about Obama's patriotism.
"An early organizing meeting for your state Senate campaign was held at his house and your campaign has said you are 'friendly,' " Stephanopoulos said.
Stephanopoulos quoted a New York Times story, published Sept. 11, 2001, in which Ayers was quoted as saying: "I don't regret setting bombs. I feel we didn't do enough."
Asked Stephanopoulos: "Can you explain that relationship for the voters and explain to Democrats why it won't be a problem?"
Obama downplayed the relationship.
"This is a guy who lives in my neighborhood, who's a professor of English in Chicago who I know and who I have not received some official endorsement from," Obama said. "He's not somebody who I exchange ideas from on a regular basis.
"And the notion that somehow as a consequence of me knowing somebody who engaged in detestable acts 40 years ago, when I was 8 years old, somehow reflects on me and my values doesn't make much sense, George."
Sen. Hillary Clinton then piled on.
"I also believe that Senator Obama served on a board with Mr. Ayers for a period of time, the Woods Foundation, which was a paid directorship position. And, if I'm not mistaken, that relationship with Mr. Ayers on this board continued after 9/11 and after his reported comments, which were deeply hurtful to people in New York and, I would hope, to every American, because they were published on 9/11, and he said that he was just sorry they hadn't done more."
We need to point out that it was merely a coincidence the remarks were published in the New York Times on Sept. 11 and they had nothing to do with the terrorist attacks that day. They were referring to activities by the Weather Underground in the 1970s.
Deborah Harrington, president of the Woods Fund, a philanthropic organization in Chicago, said Obama was a director from 1994 through 2001. That overlaps Ayers' time as a director by three years. It also means Obama served with Ayers for the final months of 2001, after Ayers made his comments to the New York Times.
Ayers, now a professor of education at the University of Illinois at Chicago (not English as Obama stated), is still on the seven-member Woods Fund board.
In 2001, Ayers wrote a book, "Fugitive Days" — he called it a memoir — in which he wrote that he participated in the bombings of New York City police headquarters, the Capitol building and the Pentagon. But in a review of the book, the New York Times noted that Ayers coyly noted that some of the book was fiction.
Last week, Ayers defended the September 2001 comments on his blog stating: "I'm sometimes asked if I regret anything I did to oppose the war in Vietnam and I say: No, I don't regret anything I did to stop the slaughter of millions of human beings by my own government."
Obama has minimized his relationship with Ayers. Campaign finance reports show Ayers donated $200 to Obama's re-election campaign in 2001.
In the spirit of fairness, we should note that just before leaving office, President Bill Clinton pardoned Susan L. Rosenberg who, according to a New York Times story in 2001, was "a onetime member of the Weather Underground terrorist group who was charged in the notorious 1981 Brink's robbery in Rockland County that left a guard and two police officers dead."
But as for Clinton's comments about Obama's relationship with Ayers, we rate them True."
"SERCO: 'The biggest company you've never heard of'
JULY 7, 2013 BY 21WIRE
21st Century Wire says…
As politicians asset-strip the public's portfolio of properties, infrastructure and services, one multinational corporation has grown as a result – and its scope and reach may shock many people who have not been paying attention.
All around the globe, our governments are busy outsourcing public-sector services like health, education, police, prisons, money delivery and military – to the esteemed private sector. It's sold to the public as a solution to avoiding higher taxes, while retaining better services. But it's simply an accountancy shell game, where the government kicks the can down the road by spreading the bill to the taxpayer over a longer period of time, in order to avoid any large upfront payments – all the while, allowing a private corporation to extend its influence over society. This, by definition, is fascism.
They are called SERCO, and they run countries…
As well as thanking God for his success, CEO Chris Hyman is a Pentecostal Christian who has released a gospel album in America and fasts every Tuesday. Coincidentally he was in the World Trade Centre on 9/11 on the 47th floor addressing shareholders."[including representatives of the British and Saudi Arabian governments]
Please find below the key company advisors to Serco:
Investment Bankers
N M Rothschild & Sons Limited
New Court
St Swithin's Lane
London
EC4N 8AL
Tel: +44 20 7280 5000
Fax: +44 20 7929 1643
www.rothschild.com"
"Serco also integrated voice, video teleconferencing capabilities and situational awareness displays, along with the VDI, into the facility's network distribution system across multiple networks. The result is an integrated IP-based total capability that is centrally managed and consistent across all platforms. Serco also implemented Defense Red Switch Network (DRSN), completed a structured fiber optic and Category 6 cabling system, and participated in the construction design working group to ensure supporting systems (e.g. Power and HVAC) were able to support the 24 AF's IT needs."
"The 67th Cyberspace Wing is a United States Air Force wing stationed at Lackland Air Force Base, Texas. It was activated in October 1993 as a military intelligence unit and is assigned to Twenty-Fourth Air Force. The wing was first activated at March Field as the 67th Reconnaissance Wing as part of the wing base organization system. However, only its 67th Tactical Reconnaissance Group ever became operational and it relied on another wing for support. It was inactivated in the 1949 Truman reductions in the Department of Defense budget. The 67th Cyberspace Wing operates, manages, and defends global Air Force networks. The wing trains and readies airmen to execute computer network exploitation and attack. It also executes full-spectrum Air Force network operations, training, tactics, and management. It provides network operations and network warfare capabilities to Air Force, joint task force, and Unified Combatant Commands. Additionally, it performs electronic systems security assessments for the Air Force.[2] 67th Network Warfare Group Provides forces to conduct Air Force computer network operations for United States Strategic Command, United States Cyber Command and other combatant commands. The group conducts computer network operations and warfare planning for the Air Force, joint task forces and combatant commanders. The group also conducts Secretary of Defense-directed special network warfare missions.[2] 26th Network Operations Group Operates, manages and secures the network battlespace as part of Air Force network operations. It provides battlespace awareness, defense of the Air Force global information grid networks, network support and communications and electronic systems security assessment security of Air Force units.[2] 690th Cyberspace Operations Group Delivers and sustains continuous worldwide network operations and security for air, space and cyberspace forces.[2]"
"The 91st Cyberspace Operations Squadron is an active United States Air Force unit, currently assigned to the 67th Network Warfare Wing at Kelly Annex, part of Lackland Air Force Base, Texas. The 91st delivers cyber warfare capabilities to combatant commanders. It provides the Air Force with manpower. … Redesignated 91st Intelligence Squadron and activated on 1 October 1993 … Inactivated on 5 May 2005 … Redesignated 91st Network Warfare Squadron on 28 June 2007 … Activated on 26 July 2007 … Redesignated 91st Cyberspace Operations Squadron on 1 July 2015[1]"
"UNR Economics Working Paper Series Working Paper No. 07-001 VIP-room Contractual System of Macau's Traditional Casino Industry Wuyi Wang and William R. Eadington Department of Economics /0030 University of Nevada, Reno Reno, NV 89557-0207 (775) 784-6850│ Fax (775) 784-4728 email: eading@unr.edu January, 2007 Abstract This study provides a systematic analysis of the VIP-room contractual system of Macau's traditional casino industry. It examines the system's historical background, its organizational structure, its operational mechanisms, and its role in Macau's casino industry. This analysis examines the evolving and likely future changes in the VIP-room sector—as well as the mass market sector—caused by the liberalization of Macau's gaming laws in 2001 and the Free Individual Travelers Scheme, introduced by the Chinese government in 2003. This study develops a framework to explain how the two sectors' market shares are determined by examining the economic and cultural forces at work. The existing structure of the VIP-room contractual system in Macau's casino industry will not likely continue in its traditional way, and will be replaced by newly evolving systems consistent with the new competitive realities. However, the VIP business will likely continue in one form or another. … IV. The Main Actors A VIP-room contractual system is organized around four actors: the casino, VIP promoters, Junket operators, and VIP players."
"As the FBI continues to sift through the past of Las Vegas shooter Stephen Paddock, an investigative focus has developed on how he earned money and the recent travels of Paddock and his girlfriend Marilou Danley, law enforcement officials familiar with the probe told Yahoo.
At least two points of travel interest were recent trips taken to Dubai and Spain, as well as more than 200 reports detailing large financial transactions Paddock made at casinos since 2014. While Danley has family in Dubai, sources told Yahoo that the FBI is seeking to determine details of all overseas trips involving either Paddock or his girlfriend, as well as any financial transactions that may have taken place on the trips.
Paddock killed 59 people and wounded more than 500 when he opened fire Sunday night on a country music festival from his suite on the 32nd floor of the Mandalay Bay Resort and Casino. Police say Paddock committed suicide before they got to his room, where they found a trove of weapons that included high-powered rifles. Las Vegas police said Paddock's attack lasted between nine to 11 minutes."
"In 1967 Paddock completed his studies at Richard E. Byrd Middle School, then graduated from John H. Francis Polytechnic High School in 1971,[13] and from California State University, Northridge in 1977, with a degree in business administration.[14] Paddock worked for the federal government from about 1975 to 1985. He was a letter carrier for the U.S. Postal Service from 1976 to 1978. After that, he worked for six years as an Internal Revenue Service agent until 1984. Then, he was a federal auditor for one year, in 1985, focusing on defense contractors. Towards the end of the 1980s, Paddock worked for three years as an internal auditor for a company that later merged to form Lockheed Martin.[15]"
"LAS VEGAS, Oct. 13 (UPI) — Former Secretary of State Alexander Haig Jr. has resigned from the board of MGM Mirage in Las Vegas, the casino said Tuesday.
The MGM Mirage did not give a reason for Haig's departure. The retired general has served on the MGM Mirage board since May 1990, the Las Vegas Sun reported.
MGM Mirage Chairman and Chief Executive Officer Jim Murren said, "we are tremendously honored that Gen. Haig has played a key role in the direction of our company for the past 19 years."
"His knowledge and expertise have been instrumental in the success and development of MGM Mirage and we are deeply indebted to him for his contributions to our company," Murren said.
Haig remains chairman of Worldwide Associates, Inc.
Haig has had a full military and political career, serving as chief of staff for President Richard Nixon and Gerald Ford and Secretary of State under President Ronald Reagan. He also served as Supreme Allied Commander of NATO Forces, 1974-79."
"The Defense Contract Audit Agency (DCAA) is an agency of the United States Department of Defense under the direction of the Under Secretary of Defense (Comptroller). It was established in 1965 to perform all contract audits for the Department of Defense. Previously, the various branches of military service were responsible for their own contract audits.
The DCAA's duties include financial and accounting advisory services for the Department of Defense in connection with negotiation, administration and settlement of contracts and subcontracts.
… A report released by the Government Accountability Office (GAO) on July 23, 2008 alleged that DCAA managers threatened a senior auditor with personnel action if he did not remove negative findings from a report criticizing a large federal contractor. The report found a too-cozy relationship between management at the DCAA and some of the contractors they are assigned to audit, including Boeing. GAO also said auditors who complied with the investigation were subject to harassment and intimidation from their supervisors.[13][14][15]"
The DCAA responded on July 25 that it had asked the US Department of Defense's (DoD) Inspector General (IG) office to investigate the GAO's claims. "We take the GAO report very seriously," said April Stephenson, DCAA's director. US Senator Claire McCaskill said GAO may have uncovered the "biggest auditing scandal in the history of this town," and asked the DoD to immediately fire the supervisors cited in the report.[16]"
"Entrust Inc. is a $130 million privately owned software company with 350 employees. Originally a spin-off from Nortel's Secure Networks division,[1] it provides identity management [2] security software and services in the areas of public key infrastructure (PKI), multifactor authentication, Secure Socket Layer certificates, fraud detection, digital certificates and mobile authentication.[3]Headquartered in the Dallas-Fort Worth Metroplex, the company's largest office is in Ottawa, Ontario, Canada. It also has offices in London, Tokyo, Washington, D.C. and other cities internationally.[4]
Entrust reports having customers at public and private organizations in 60 countries, with 125 patents either granted or pending in the areas of authentication, physical/logical access, certificates, e-content delivery and citizen identities.[5]
… In April 2002, Entrust's PKI technology served as the foundation for the prototype of what is now the United States Federal Bridge Certification Authority (FBCA). The Federal Bridge certificate authority is a fundamental element of the trust infrastructure that provides the basis for intergovernmental and cross-governmental secure communications. Entrust's PKI is interoperable with all major FBCA vendors. In May 2000 Entrust acquired enCommerce, a provider of authentication and authorization technologies. In 1994, Entrust built and sold the first commercially available PKI."
"Entrust's First Responder Authentication Credential solution is FIPS 201-compatible and interoperable with numerous smart credentials issued by various government entities. Further interoperability comes through cross-certification with the U.S. Federal Bridge Certification Authority (FBCA) so credentials can be verified across federal, state and local agencies, and among jurisdictions. Entrust's hosted Non-Federal Shared Service Provider PKI solution is also cross-certified to the Federal Bridge Certification Authority (FBCA) and is appropriate for various non-Federal entities, organizations and agencies. This solution enables specific organizations to use digital certificates for authentications, encryption, digital signatures and physical and/or logical access, but without expensive upfront investments, in-house experts or secure facilities. The Illinois Terrorism Task Force (ITTF) is charged with the task of assuring that Illinois is ready to respond to an act of terrorism. Due to the commitment of the members of the Task Force and the ability of the associated agencies to come together in a spirit of cooperation and teamwork, Illinois has plans in place to deal with a terrorist attack in our state."
"Since 1968, Serco has been operating Air Traffic Control Towers in the United States. We have been managing sites under the FAA Contract Tower Program since 1994. Serco currently manages 64 FCTs across the western United States, including Alaska, Hawaii, Guam and Saipan. Serco provides air traffic control services in the tower to support the safety of incoming/outgoing aircraft, improve the efficiency of air traffic and provide information and support to the pilots.
As part of Serco Group, the Company is one of the largest private providers of Air Navigation Services worldwide. Serco is responsible for more than 960,000 miles of airspace and handle more than 6 million aircraft movements a year. We employ more than 700 air traffic control specialists at over 75 airports located in the United States, United Kingdom and Middle East."
"Serco farewell to NPL after 19 years of innovation Published: 8 Jan 2015 Serco said goodbye to the National Physical Laboratory (NPL) at the end of December 2014 after 19 years of extraordinary innovation and science that has seen the establishment build a world-leading reputation and deliver billions of pounds of benefit for the UK economy. During that period under Serco's management and leadership, NPL has delivered an extraordinary variety and breadth of accomplishments for the UK's economy and industry. Some of the key achievements during that time have been: – The beneficial impact of NPL's work to the economy is estimated at £2Bn pa. … It has been estimated that work carried out by the Centre of Carbon Measurement at NPL will save eight million tonnes of carbon emissions reductions (2% of UK footprint) and over half a billion pounds in economic benefit over the next decade. .. NPL's caesium fountain atomic clock is accurate to 1 second in 158 million years and NPL is playing a key role in introducing rigour to high frequency trading in the City through NPLTime."
"Serco Processes 2 Millionth Patent Application for U.S. Patent and Trademark Office
March 19, 2013
RESTON, VIRGINIA – March 18, 2013 – Serco Inc., a leading provider of professional, technology, and management services to the federal government, announced today that their Pre-Grant Publication (PGPubs) Classification Services team recently processed their 2 millionth patent application for the U.S. Patent & Trademark Office (USPTO). Each application was also processed within the contractually required 28-day window."
"The National Crime Squad co-ordinated arrests of suspected paedophiles across 19 separate countries on 28 November using information supplied by Demon Internet.
The Internet service provider was approached by the National Crime Squad and agreed to allow officers to access its servers. This led to the recovery of data showing the activity of nearly 1,500 newsgroups during a two-week period.
From this data, officers established that almost 10,000 Internet Protocol (IP) addresses had accessed more than 30 of the Web sites carrying paedophilia. For operational reasons this number was whittled down to just over 400 addresses of those specifically distributing paedophiliac images.
The information was then distributed via Interpol to the countries identified with the suspects, and evidence packs on each of the targets were distributed to the relevant police forces
Detective Superintendent Peter Spindler, leading the investigation for the National Crime Squad, said: "With the assistance of Demon Internet and the support and guidance of the National High-Tech Crime Unit, we are able to show that those accessing these newsgroups did so regularly and with purpose.
"We also learnt, not surprisingly, that those abusing the Internet have learnt from recent police successes how best to protect their true identities," he added.
The National Crime Squad and Serco, its IT partner, have developed facial mapping software that they hope to use to identify the abused children featured on the paedophiliac sites."
"N M Rothschild & Sons Limited or Rothschild Group (commonly referred to as Rothschild) is a British multinational investment banking company controlled by the Rothschild family. It was founded in the City of London in 1811 and now serves as the British division of Rothschild & Co, a global firm with 57 offices around the world. It is the 7th oldest bank in continuous operation in the United Kingdom.
Rothschild's financial advisory division is known to serve British nobility, including the British Royal Family. Chairman Sir Evelyn Rothschild is currently the personal financial advisor of Queen Elizabeth II, and she knighted him in 1989 for his services to banking and finance.[2]"
"Rothschild Investments [edit]
In the late 1970s, Ross began his 24 year career at the New York City office of N M Rothschild & Sons, where he ran the bankruptcy-restructuring advisory practice.[6][8]
Representation of investors in casinos owned by Donald Trump[edit]
In the 1980s, Donald Trump was in financial trouble because of his casinos in Atlantic City. His three casinos in Atlantic City were under foreclosure threat from lenders. Ross, who was then the Senior Managing Director of Rothschild Inc., represented investors in the casino. Along with Carl Icahn, Ross convinced bondholders to strike a deal with Trump that allowed Trump to keep control of the casinos.[8][9]
Establishment of WL Ross & Co.[edit]
In the late 1990s, Ross started a $200 million fund at Rothschild to invest in distressed assets. As the U.S. bubble began to burst, he decided he wanted to invest more and advise less. In 2000, the 62-year-old banker raised $450 million to buy out the fund from Rothschild and make further investments in distressed assets.[6] The new firm was named WL Ross & Co.[8][6] Staff included four top managers who, along with Ross, make up the firm's investment committee: David H. Storper, who runs trading; David L. Wax, a longtime workout specialist; Stephen J. Toy, an Asia expert; and Pamela K. Wilson, a J.P. Morgan & Co. veteran.[7] WL Ross & Co. was acquired by Amvescap (now Invesco) in 2006.[10] In August 2016, Ross agreed to reimburse investors $11.8 million and pay a fine of $2.3 million to settle a Securities and Exchange Commission probe into the overcharging of fees by WL Ross & Co. The company had self-reported the issue to the SEC and did not admit any liability.[11]"
http://jitc.fhu.disa.mil/projects/pki/pke_lab/partner_pki_testing/partner_pki_status.aspx
"Serco's Office of Partner Relations (OPR) helps facilitate our aggressive small business utilization and growth strategies. Through the OPR, Serco mentors four local small businesses under formal Mentor Protégé Agreements: Three sponsored by DHS (Base One Technologies, TSymmetry, Inc., and HeiTech Services, Inc.,) and the fourth sponsored by GSA (DKW Communications, Inc.). Serco and HeiTech Services were awarded the 2007 DHS Mentor Protégé Team Award for exceeding our mentoring goals."
"Base One Technologies Expertly researches, designs, and develops information security policies that protect your data and manage your firm's information technology risk at levels acceptable to your business. Performs architectural assessments and conducts both internal and external penetration testing. The results of these efforts culminate in an extensive risk analysis and vulnerabilities report. Develops and implements multi-layer Information Security Solutions, practices and procedures. We deploy Intrusion Detection Systems (IDS) and IP Security with VPN solutions using Cisco routers, Frame Relay, firewalls, address and port translation, obscurity standards and authentication technologies (AAA, 3DES, TACACS, etcŠ), to enhance and meet the level of Data Security required for global organizations. Conducts IT Security and Risk Assessment in Federal government as well as security testing, implementing security for multiple platforms and operating systems around the world. Ability to conduct business process analysis to provide technical security countermeasures, risk management and data communications security planning for large organizations. Provides computer security integration for web server and traditional client-server based applications. We secure environments up to as many layers as required by our clients' policies, industry practices, and regulating bodies – including the desktop and user experience as required. Develops, implements and supports Information Security Counter measures such as honey-pots and evidence logging and incident documentation processes and solutions."
"111 Eighth Avenue New York, NY 10011 Description Base One Technologies, Ltd. is a DOMESTIC BUSINESS CORPORATION, located in New York, NY and was formed on Feb 15, 1994. This file was obtained from the Secretary of State and has a file number of 1795583. This business was created 7,695 days ago in the New York SOS Office and the registered agent is C T Corporation System that does business at 111 Eighth Avenue , New York in New York. Principals Liza R Zaneri Chief Executive Officer 15 Irving Place New Rochelle, NY 10801 Registered Agent C T Corporation System 111 EIGHTH AVENUE NEW YORK, NY 10011″
"SOURCE: Base One Technologies September 02, 2008 09:00 ET Base One Technologies, Inc. Continues Operations in Government Space NEW ROCHELLE, NY–(Marketwire – September 2, 2008) – Base One Technologies, Inc. is pleased to announce that it has sold its affiliate, Base One Technologies Ltd., to Apptis Inc. Base One Technologies, Inc. will continue to compete in the government space as an 8(a), HubZone and Woman Owned Small Disadvantage Company. Base One Technologies, Inc. is an IT Engineering and Technical Services company founded in 1994. Base One has a Top Secret Facilities Clearance and specializes in: Enterprise Architecture, Network Infrastructure Support, Data Security, Software & Database Services, Disaster Recovery & Contingency Planning, and Independent Validation & Verification. Base One is a privately-held organization with headquarters in New Rochelle, NY. For more information visit: www.base-one.com. Contact Information: Liza R. Zaneri Base One Technologies 914 633-0200 x205 "www.base-one.com"
"Support Services for Starwood Hotels Group Starwood Hotels Group, owner of some of the [Innholders] world's most prestigious hotels, has appointed Serco as preferred bidder for a £7m contract to provide a range of support services to the Sheraton Grand in Edinburgh, the Westin in Dublin and the 5 star Turnberry resort on Scotland's west coast. The contract, which has a 5 year term, is an extension to services already provided to other hotels in the Starwood Group and includes buildings maintenance and security, engineering support and [WiFi] help desk services."
"Serco Combined Resilience Exercising
http://www.epcollege.com/EPC/media/MediaLibrary/Downloads/Gold-Standard.pdf
Types of Exercise Workshop Exercises These are structured discussion events where participants can explore issues in a less pressurized environment.
They are an ideal way of developing solutions, procedures and plans rather than the focus being on decision making. Table Top Exercises These involve a realistic scenario and will follow a time line, either in real-time or with time jumps to concentrate on the more important areas. The participants would be expected to be familiar with the plans and procedures that are being used although the exercise tempo and complexity can be adjusted to suit the current state of training and readiness. Simulation and media play can be used to support the exercise. Table-top exercises help develop teamwork and allow participants to gain a better understanding of their roles and that of other agencies and organisations.
Command/Control Post Exercises These are designed primarily to exercise the senior leadership and support staff in collective planning and decision making within a strategic grouping. Ideally such exercises would be run from the real command and control locations and using their communications and information systems. This could include a mix of locations and varying levels of technical simulation support. The GoldStandard system is flexible to allow the tempo and intensity to be adjusted to ensure maximum training benefit, or to fully test and evaluate the most important aspects of a plan. Such exercises also test information flow, communications, equipment, procedures, decision making and coordination.
Simulation and Media Support The method of delivering an exercise is flexible and will be designed with the client to meet their requirements with options ranging from simple paper-based delivery through to full use of their real communications systems [Red Switch Network and Hawkeye onion router surveillance aircraft] and advance computer simulation [In Trump's death pool and war room suites]. In addition, media play can also be added in the form of news injects and the provision of experienced journalists and television crews to help test procedures and also assist in training key staff.
Gold Standard Emergency Planning College The Hawkhills, Easingwold, York North Yorkshire, YO61 3EG +44(0) 1347 821406 enquiries@emergencyplanningcollege.com www.epcollege.com"
1539 Total Views
3 Views Today
Please follow and like us: