Kelly 124: Paddock's Serco Junket Bookie, CAI Salomon Demon Bridge, Wilbur's 8(a) Death Pool Greeks
General John F. Kelly
White House Chief of Staff
Washington, D.C. 20528
Open letter from the Cloud Centric Crime Scene Investigators of Abel Danger
October 31, 2017
Dear General Kelly:
Please accept Brief 124 from Field McConnell – United States Marine Corps whistle-blower and Global Operations Director of Abel Danger (AD) – on the late Stephen Paddock, a former letter carrier for the U.S. Postal Service and auditor for the IRS and Defense Contract Audit Agency, whose alleged use of Serco as an online bookie (bookmaker) for VIP Junket Rooms in elite hotels and casinos allowed bettors to finance Serco media plays and news injects for 'the first live-broadcast mass snuff film in human history' on 9/11.
McConnell claims that Serco laid off risks from online betting on the Global Guardian war game of September 10-12, 2001 to the CAI Private Equity Group whose special investor, the late Gen. Alexander Haig, a former director of MGM Mirage and the 7th Supreme Allied Commander in Europe, allegedly set up Paddock's CIA, IRS and DOD agents with Demon face-recognition software to track junket betting through federal bridge certification authority networks on the 25th floor of the Salomon Brothers Building (WTC7) in New York.
McConnell claims that Serco/CAI gave the Greek Life associates of Wilbur Ross (Kappa Beta Phi), Serco's former investment banker at N M Rothschild & Sons, the keys to death-pool junket rooms on 9/11 when Serco's 8(a) digital-fires companies allegedly spot fixed the time of victim deaths for high-value targets such as Carlton Bartels, owner of a CO2e trading patent, or body counts for 657 of Bartel's Cantor Fitzgerald colleagues in WTC1 or 343 FDNY members who died after their radios were jammed.
McConnell claims that Serco/CAI used Demon software to silence witnesses to the 8(a) SWAT teams which allegedly spot-fixed the time of Stephen Paddock's murder in the MGM Mandalay Bay Hotel and Casino and the junket-room body counts at the Route 91 Harvest Festival in Las Vegas on Oct. 1, 2017.
Call Field McConnell to discuss how the Marine Corps can neutralize digital-fires threats from Serco's junket rooms in elite hotels and casinos and the murder-for-hire services of Wilbur Ross's 8(a) Greeks.
9/11 Alexander Haig Had Inside Knowledge Of The World Trade Center Bombing

ENHANCED VERSION: News Reports WTC7 Fell Before It Happens!

Las Vegas shooting: Moment police burst into gunman's room – BBC News

James E Ritchie (Sigma Chi), Bohemian Grove, former Executive V-P Mirage Resorts.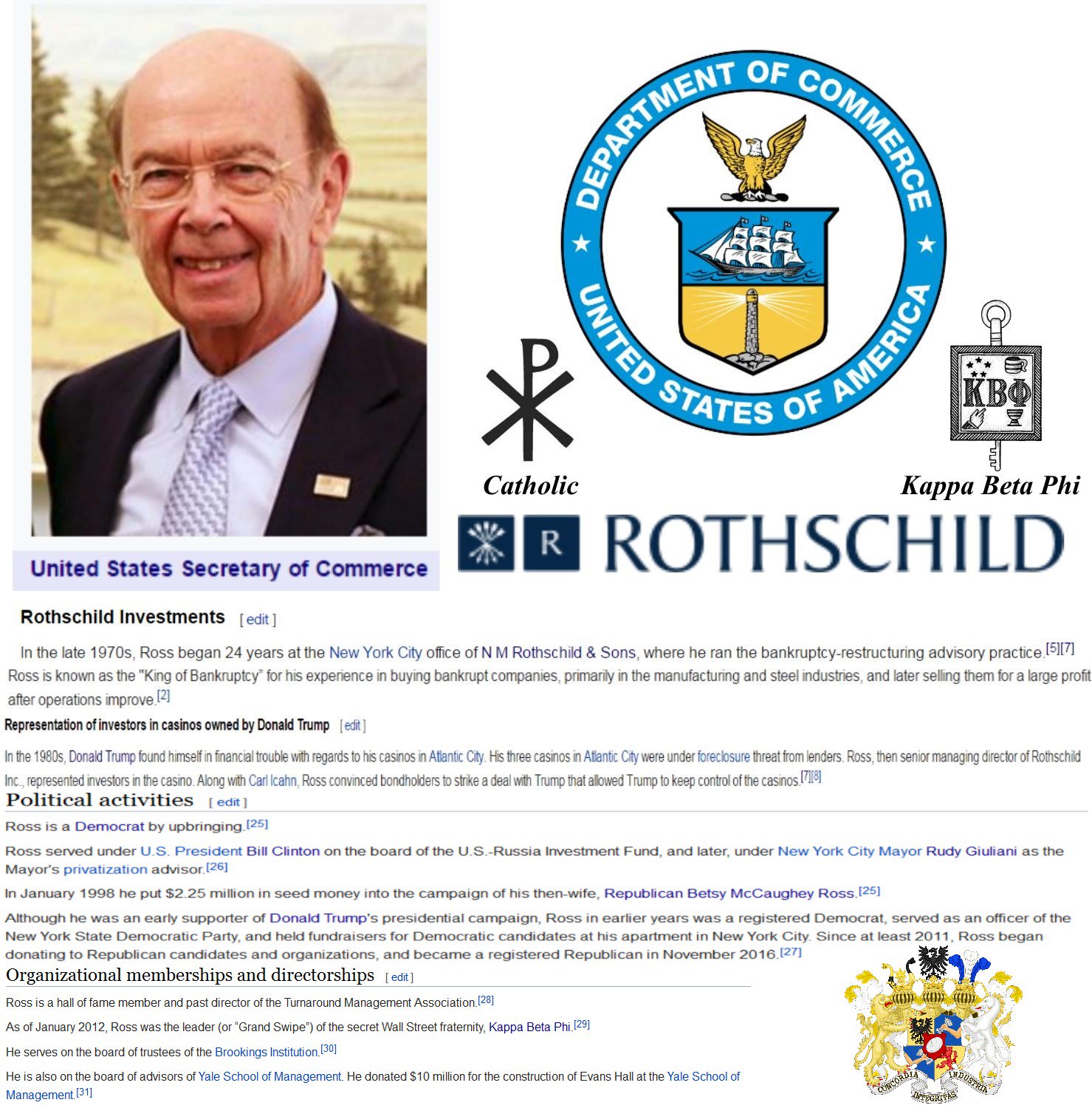 MACAU CASINOS & their strong links to organised crime – ABC 4 Corners – Sep 2014

Bruce Springsteen – Atlantic City

SERCO GROUP PLC: List of Subsidiaries AND Shareholders! [Note agents for Northern Trust and the Teachers (TIAA) Pension Fund would have met with agents of the government of Saudi Arabia on the 47th floor of WTC 1 on 9/11]

Yours sincerely,
Field McConnell
USMC 0116513
P O Box 39
Plum City WI 54761″
+001-715-307-8222
"Digital Fires Instructor Serco – [Marine Corps Base] Camp Pendleton, CA Uses information derived from all military disciplines (e.g., aviation, ground combat, command and control, combat service support, intelligence, and opposing forces) to determine changes in enemy capabilities, vulnerabilities, and probable courses of action."
"Cantor Fitzgerald, which lost 658 of 960 workers on 9/11, thrives … but for the boss the nightmare remains
By Daily Mail Reporter
UPDATED: 19:17 GMT, 9 September 2011
It's a name inextricably linked with Sept. 11, with huge, catastrophic loss – Cantor Fitzgerald.
Of the companies and organizations that lost people that day, none was harder hit than the financial services firm that occupied the 101st to 105th floors of the north tower at the World Trade Center.
Out of 960 employees in New York, 658 were killed – no employee in Cantor's offices at the time survived. Whole divisions were decimated.
Read more: http://www.dailymail.co.uk/news/article-2035616/Cantor-Fitzgerald-lost-658-960-workers-9-11-thrives-boss-nightmares.html#ixzz4x7Lt9fWw
Follow us: @MailOnline on Twitter | DailyMail on Facebook"
"From Wikipedia, the free encyclopedia Of the 2,977 victims killed in the September 11 attacks, 412 were emergency workers in New York City who responded to the World Trade Center.
This included:
343 firefighters (including a chaplain and two paramedics) of the New York City Fire Department (FDNY);[1]
37 police officers of the Port Authority of New York and New Jersey Police Department (PAPD);[2]
23 police officers of the New York City Police Department (NYPD);[3] and
8 emergency medical technicians and paramedics from private emergency medical services[4]
1 Patrolman from the New York Fire Patrol[5]"
The unknowable Stephen Paddock and the ultimate mystery: Why?
By Ann O'Neill and Bob Ortega, CNN
Updated 9:40 AM ET, Sat October 7, 2017
Las VegasWhy did he do it?
….
Son of a bank robber
Stephen was the oldest of four Paddock boys raised by a single mother after their father, Benjamin Hoskins Paddock, was hauled off to prison for "robbing banks with a machine gun," as Eric Paddock put it.
Stephen was 7 at the time. His father was considered by law enforcement to be a dangerous psychopath with suicidal tendencies and used several aliases and nicknames, the most colorful of which was "Chromedome."
The elder Paddock twice escaped from prison, earning a spot on the FBI's Most Wanted list from June 1969 until May 1977. He was captured the following year, served out his sentence and returned to Oregon, where he died a few years ago.
Benjamin Hoskins Paddock was a bank robber who went to prison when his son Stephen was 7.
Their mother, now in her 90s, told her sons their father was dead, Eric Paddock has said. He doubts the man had much influence on his brother beyond his absence. It left the boys with a story to tell, but that was the extent of it, he said.
Stephen Paddock attended high school in the San Fernando Valley and graduated from California State University, Northridge with a degree in business administration in 1977. He married that July and already was working as a mail carrier for the US Postal Service. He'd started there as a temp as he completed his studies and went full time before he graduated.
Paddock left that job to work for the Internal Revenue Service. He later became an auditor for the federal Defense Contract Agency, leaving that job in September 1985.
He remarried at about that time. His first marriage lasted just over two years and when the marriage ended, she got the Honda Civic and he held onto the Pontiac Firebird, a new boat and his federal pension.
After the divorce, he began building passive income by investing in real estate, especially by fixing up rundown apartment buildings. He still had a day job, working during the mid to late 1980s for a company that would become part of Lockheed Martin.
His second marriage also ended in divorce in 1990.
After that, Paddock appears to have left Southern California, moving to Texas, Florida and Nevada. He purchased guns and property in four states, public records show. Besides his homes in Reno and Mesquite, Paddock has bought and sold at least nine other properties since the 1980s, some of which he owned with family members.
He met Danley after he started buying up properties around Reno, Nevada, in 2012. She worked as a hostess for high rollers at Club Paradise at the Atlantis Casino Resort Spa.
Some people, including Eric Paddock, said they were a devoted couple, but others sensed a cold disconnect between them.
Just another gambler
For someone who led such an adventurous life, Paddock didn't seem to like other people much. If he was often generous with friends and loved ones, he was taciturn with others.
Real estate agents said he paid cash for the Mesquite house. Neighbors seldom saw him, and when they did, he rarely waved. He erected a privacy fence, telling a neighbor that he didn't want to see anybody and he didn't want anybody seeing him.
A stylist who occasionally trimmed his hair said Paddock often came in as she opened in the mornings. He'd say he'd been gambling all night and reeked of alcohol.
About two months ago, he told the stylist he was going to send his girlfriend, Danley, to the Philippines for a family visit. Danley said through her lawyer that she found out about the trip just weeks, not months, beforehand. She said it was a surprise.
Paddock reportedly rented out hotel rooms or condos overlooking other events in Chicago, Boston and Las Vegas before checking into the Mandalay Bay's hotel on Monday, September 25, six days before the shooting.
Speaking reluctantly and anonymously out of fear for their jobs, several hotel employees said they recognized Paddock as a regular who favored Asian restaurants. He ordered two entrees — lemon chicken and scallops with snow peas — at a restaurant in the hotel on Saturday night, but dined alone.
He wasn't chatty, but they knew him as a good tipper.
He favored a private suite reserved for high-bet video poker players, tucked away from the main casino floor, behind low walls lined with slot machines.
"He just seemed like another gambler," said one employee. "Now I look at everybody and wonder.""
"Brigadier General James E. Ritchie, of Las Vegas, passed away Monday, Dec. 8, 2008. He was born Sept. 16, 1936, in Lordsburg, N.M., to Arabella and James Ritchie, and was raised in Tulsa, Okla. Jim graduated from Cascia Hall Preparatory School, Oklahoma State University, and the University of Tulsa Law School. … Jim was selected to serve as a trial attorney for the Organized Crime and Racketeering Section of the U.S. Department of Justice and was appointed attorney in charge of special prosecution units that investigated organized crime and major unlawful gambling operations in Detroit and San Francisco. He was then named executive director of the Presidential Commission on the Review of the National Policy Toward Gaming. In that capacity, Jim served as a liaison with Congress and other federal agencies regarding the regulation and prohibition of gambling activities, gaining recognition as an expert in both domestic and international gaming industries. Following his tenure on the Commission, Jim joined Mirage Resorts as the Executive Vice President of Corporate Development in 1989. He later was a licensee of the Gold Coast Hotel and Casino and a licensed owner of the Casablanca Resort and the Oasis Resort in Mesquite. Most recently, he served as the legal representative for companies in Europe through his Nevada Amigos Corporation working on private sector investing in major U.S. infrastructure projects. Jim was actively involved in the Nevada community, serving on the board of two local banks and was a brother of the fraternity Sigma Chi. He remained active supporting his fellow brothers through leadership and training, eventually being awarded the Significant Sig Medal. He had a tremendous passion for the lifestyle of the cowboy and the simplicity of the west as well. Through his memberships and involvement in Rancheros Visitadores, Viaje de Portola and the Bohemian Grove, he was blessed with bonds of brotherhood that he cherished so deeply and always brought a genuine smile to his face. He would find peace on the trails he rode and sanctuary around the campfire."
"SEX, BETS AND BIKERS [The story of how Serco's alleged Demon software and junket-room betting technology may have been taken by Paddock's associates in the IRS from Starnet in Vancouver to a CAI death-pool war room on the 25th Floor of WTC 7] BY MARK HOSENBALL ON 10/17/99 AT 8:00 PM NEWS The raid was swift, and thorough. As dawn broke over one of Vancouver's seedier business districts last Aug. 20, a heavily armed team of law-enforcement agents smashed into the offices of Starnet Communications International, a four-year-old company that runs gambling and pornography sites on the Internet. Over the next three days authorities sifted through the company's files, hauling away boxes of papers and cartloads of computer equipment. The raid was the culmination of an 18-month probe of Starnet's operation, which authorities have described as "substantially and fundamentally an illegal enterprise." According to documents filed in Canadian courts in connection with the search warrant, Vancouver law-enforcement agencies claimed that the company routinely engaged in illegal gambling, distribution of hardcore [child] pornography and money laundering, all using the Internet.
The raid on Starnet was big news in Vancouver, where the company had been heralded as an Internet success story. The company's stock, which is publicly traded on the U.S. over-the-counter market, was a hot buy, soaring from 37.5 cents last November to $29 last July. At its peak, Starnet's paper value neared $900 million. Now, with some of the company's bank accounts frozen, the stock has plunged to the single digits. Starnet vigorously denies the allegations of any illegal activity. "Bogus," says the company's lawyer. The company notes that police have not brought any formal charges against Starnet or anyone connected with the company. But law-enforcement agents clearly hope to make an example of Starnet, one of the first targets in a new battle against online crime.
Ken Lelek didn't start out to be an Internet pioneer. Back in the early '90s Lelek and a friend, Lloyd Robinson, ran an agency booking strippers for nightclubs. Lelek and some other friends, including Paul Giles, realized there was money to be made selling sex on the Internet. Pooling their money with other investors, they launched Starnet.
(Lelek, through his lawyer, now insists his role in the company was always limited and he no longer has anything to do with it–a claim the police dispute.) The company's Web sites, which now include Sizzle.com, Chisel.com and Redlight.com, featured live strip shows and all manner of hardcore pornography. The company boasts it has porn customers in more than 60 countries. By 1997 the company had branched out to another lucrative online enterprise:
gambling. Online customers could enter the cybercasino and play blackjack or craps, or put down wagers on college and professional sports. The company enlisted sports celebrities, including former heavyweight-boxing champion Larry Holmes, to endorse its gambling sites. Profits soared. Starnet's revenues for fiscal 1999 totaled $9.7 million. The company's stock was selling so well that Starnet applied for permission to trade on the prestigious Nasdaq market. In 1998 a "Nightline" broadcast about online businesses hailed Starnet as a "reputable pioneer of Internet gambling."
Back in Vancouver, the police had a decidedly more skeptical opinion of Starnet. For years British Columbia's organized-crime unit had been tracking the movements of the Canadian Hells Angels, which authorities there viewed as a dangerous motorcycle gang and one of the most threatening criminal groups in the region. They were particularly interested in the activities of Lelek's old partner Lloyd Robinson, whom prosecutors once identified as a leader in the outlaw biker group. The connection between Starnet and the Hells Angels, in fact, may have been tenuous. Robinson and Lelek had officially parted company years earlier, and Robinson never worked for Starnet–though his company did provide strippers for Starnet's live Internet shows. Nevertheless, people close to the company believe that the crime unit opened an investigation of Starnet based on the possible Hells Angels link. (Robinson could not be reached for comment.)
The Starnet probe, codenamed "Project Enigma," scoured the company's business connections, downloaded dozens of Web site pages, even searched through the garbage at the homes of company executives, looking for evidence of wrongdoing. The police also set up a sting, having officers pose as Canadian and American gamblers looking to put down wagers–a violation of Canada's tough gambling prohibitions. In Canada, like in the United States, it is illegal for companies to provide gambling services without a license, which Starnet did not have. (Unregulated Internet gambling has become so widespread in the United States that Congress is now considering banning it outright.) Police also allege that the company's adult-entertainment Web sites contain graphic depictions of sadomasochism, which violated Canada's anti-obscenity laws.
In the weeks since the August raid Starnet officials have denied the allegations, suggesting the company is an innocent victim of the government's obsession with the Hells Angels. "The police are just rabid about bikers," says one source sympathetic to the company. Starnet's general counsel, Meldon Ellis, insists that the company has long outgrown its origins, and is now a professionally managed corporation. "Obviously, we're haunted by our past," he says. Ellis says the company has taken extraordinary measures to avoid inadvertently accepting illegal bets. The company also claims its pornographic Web sites, which are now up for sale, don't violate obscenity laws.
Starnet's troubles may be just beginning. NEWSWEEK has learned that the U.S. Customs Service and the Internal Revenue Service are now also investigating Starnet. The Monday after the raid, Starnet officials tried to empty the company's Vancouver bank accounts. But suspicious bank employees stalled the transaction until the police could freeze the accounts. Meanwhile Starnet has withdrawn its application to Nasdaq, and the company's president, Paul Giles, has moved the company's headquarters to the Caribbean haven of Antigua, outside the reach of Canadian and American regulators. That may give Starnet a brief respite from the prying eyes of the law, but the stakes for the mushrooming Internet gambling industry just got a lot higher."
"What We Have Done
Beginning in 1976, CAC grew to become one of the biggest suppliers of qualified hi-rollers to the international casino gaming houses and developer of international junket marketing programs. The company operated in Las Vegas, Atlantic City, Bahamas, Caribbean, Europe, Africa and Australia.
CAC is a pioneer in the development of casino gaming in Canada, starting with the operation of the CNE Casino (Canadian National Exhibition), Ontario's first mega casino from 1992 until 1996. During that time the CNE Casino expanded from 20 table games to become on of the world's largest table game casino with 165 Table games.
In 1993, with the success of the CNE Casino, CAC developed and advanced the Roving Charity Casino in Ontario along with an operating partner. These gaming operations were first opened in Toronto and soon expanded into Windsor and Niagara Falls to capture the American markets in Detroit, Buffalo and Niagara Falls USA, setting the table for future commercial casinos in those border cities.
Recognizing the growing demand for casino gambling, the Government of Ontario created a Crown Corporation to develop destination gaming resorts. In response to the bid for Ontario's first mega casino resort, CAC contracted with Steve Wynn's Mirage Resorts to bid on the Casino Windsor project. Following a determination by Mirage Resorts to advance projects in other gaming jurisdictions and depart from Ontario, Aubrey Zidenberg, principal of CAC contracted with Carnival Hotels and Casinos (CHC) to jointly develop and operate Casino Rama on the Mnjikaning First Nation Reservation north of Toronto. CHC was later purchased by Penn National Gaming, the third largest gaming company in the United States.
Aubrey Zidenberg is President and CEO of ZAP Casinos Canada, an associated company with Penn National Gaming in the operating agreement of Casino Rama and holds a financial interest in the operating company, Carnival Hotels and Casinos Canada. Formerly joining Mr. Zidenberg as a shareholder and member of the board of directors was retired Brigadier-General U.S. Army – James E. Ritchie (deceased), former senior Department of Justice, Organized Crime Strike Force prosecutor and Executive Director of the U.S. Presidents Commission on Gambling.
Casino Amusements Canada has also participated in the development of the Fort Erie Racetrack Slots project in Fort Erie, Ontario Canada and securing the approvals for the Quinte Exhibition Raceway and Slots at Belleville, Ontario.
Degree Poker Championship
Since 2005 CAC has been the government approved project developer and producer of the Degree Canadian Poker Championship and its national liaison. The DPC is a joint efforts project which includes TSN (The Sports Network), Unilever Canada and CAC. This is Canada's largest FREE ROLL – no by in tournament and the world's first hi-definition poker production. For complete information and registration for the Degree Poker Championship please activate the following exciting web site,"
"US Scrutiny Of Macau Junkets Dead As Dodo; MGM Atlantic City Buyout Brings Pansy Ho Tale Full Circle
Muhammad Cohen , CONTRIBUTOR
Opinions expressed by Forbes Contributors are their own.
What a long, strange trip in New Jersey it's been for MGM Resorts International and Pansy Ho, the daughter of Macau casino monopoly kingpin Stanley Ho. Some observers felt that Nevada's 2007 approval of the MGM-Pansy Ho partnership in Macau forfeited its leadership in casino regulation and signaled a global race to the bottom. But New Jersey's Casino Control Commission didn't fall in line, insisting that MGM drop Pansy Ho or sell out of Atlantic City's best property. MGM couldn't find a buyer for its half of Borgata as Atlantic City collapsed. Instead, it made Pansy Ho the richest woman in Hong Kong as it restructured their relationship, New Jersey eventually relented and last week, MGM bought Boyd Gaming's half of Borgata for US$900 million. … VIP rooms run by junket promoters were at the heart of US regulatory concerns. Junkets facilitate evasion of currency controls and have alleged ties to Chinese organized crime syndicates known as triads. Stanley Ho allowed junkets to run VIP rooms in his casinos starting in 1986, thus, in the eyes of Nevada regulators and MGM's own investigations, linking him to organized crime, even though Ho has never been charged with a crime, and making him an unsuitable partner. .. These days, not only do US licensees run VIP rooms in Macau and hope to use junkets to succeed in South Korea, but Hong Kong listed Imperial Pacific International plans to bring Macau junket promoters to US soil in Saipan. Moreover, with the shine off Macau and Singapore, Asia Pacific operators such as James Packer's Crown Resorts and Lim Kok Thay's Genting Group are looking for growth on the Las Vegas Strip. They can thank Pansy Ho and MGM for paving their way there. US regulators fretting over their casino licensees doing business with junkets has become a quaint anachronism, like a dial on a telephone. Hong Kong On Air author Muhammad Cohen is Editor At Large for Inside Asian Gaming. Follow him on Twitter @Muhammad Cohen."
"LAS VEGAS, Oct. 13 (UPI) — Former Secretary of State Alexander Haig Jr. has resigned from the board of MGM Mirage in Las Vegas, the casino said Tuesday.
The MGM Mirage did not give a reason for Haig's departure. The retired general has served on the MGM Mirage board since May 1990, the Las Vegas Sun reported.
MGM Mirage Chairman and Chief Executive Officer Jim Murren said, "we are tremendously honored that Gen. Haig has played a key role in the direction of our company for the past 19 years."
"His knowledge and expertise have been instrumental in the success and development of MGM Mirage and we are deeply indebted to him for his contributions to our company," Murren said.
Haig remains chairman of Worldwide Associates, Inc.
Haig has had a full military and political career, serving as chief of staff for President Richard Nixon and Gerald Ford and Secretary of State under President Ronald Reagan. He also served as Supreme Allied Commander of NATO Forces, 1974-79."
"Death Bet – Justin, a second-generation immigrant, has just returned home to the town of Hawkersham. It is a port town where illegal immigrants come in search for a new life. Instead they are used as slave labour, sex workers and are forced to fight with their lives at stake in an underground combat rink. All Justin wants is to live a quiet life with his long lost love Leelu. Unfortunately, the ruthless owner of 'the Cage' wants her as well. Justin is forced to fight to protect her. They forced him to fight. They should have known better! —thenorwegianite"
"Please find below the key company advisors to Serco:
Investment Bankers
N M Rothschild & Sons Limited
New Court
St Swithin's Lane
London
EC4N 8AL
Tel: +44 20 7280 5000
Fax: +44 20 7929 1643
www.rothschild.com"
"In 1967 Paddock completed his studies at Richard E. Byrd Middle School, then graduated from John H. Francis Polytechnic High School in 1971,[13] and from California State University, Northridge in 1977, with a degree in business administration.[14] Paddock worked for the federal government from about 1975 to 1985. He was a letter carrier for the U.S. Postal Service from 1976 to 1978. After that, he worked for six years as an Internal Revenue Service agent until 1984. Then, he was a federal auditor for one year, in 1985, focusing on defense contractors. Towards the end of the 1980s, Paddock worked for three years as an internal auditor for a company that later merged to form Lockheed Martin.[15]"
"From 1976 to 1985, Paddock worked federal government jobs: as a letter carrier for the Postal Service, an agent for the IRS and an auditor for U.S. government's Defense Contract Audit Agency, according to the Office of Personnel Management."
"The Defense Contract Audit Agency (DCAA) is an agency of the United States Department of Defense under the direction of the Under Secretary of Defense (Comptroller). It was established in 1965 to perform all contract audits for the Department of Defense. Previously, the various branches of military service were responsible for their own contract audits.
The DCAA's duties include financial and accounting advisory services for the Department of Defense in connection with negotiation, administration and settlement of contracts and subcontracts.
… A report released by the Government Accountability Office (GAO) on July 23, 2008 alleged that DCAA managers threatened a senior auditor with personnel action if he did not remove negative findings from a report criticizing a large federal contractor. The report found a too-cozy relationship between management at the DCAA and some of the contractors they are assigned to audit, including Boeing. GAO also said auditors who complied with the investigation were subject to harassment and intimidation from their supervisors.[13][14][15]"
The DCAA responded on July 25 that it had asked the US Department of Defense's (DoD) Inspector General (IG) office to investigate the GAO's claims. "We take the GAO report very seriously," said April Stephenson, DCAA's director. US Senator Claire McCaskill said GAO may have uncovered the "biggest auditing scandal in the history of this town," and asked the DoD to immediately fire the supervisors cited in the report.[16]"
"Support Services for Starwood Hotels Group Starwood Hotels Group, owner of some of the [Innholders] world's most prestigious hotels, has appointed Serco as preferred bidder for a £7m contract to provide a range of support services to the Sheraton Grand in Edinburgh, the Westin in Dublin and the 5 star Turnberry resort on Scotland's west coast. The contract, which has a 5 year term, is an extension to services already provided to other hotels in the Starwood Group and includes buildings maintenance and security, engineering support and [WiFi] help desk services."
"Serco's Office of Partner Relations (OPR) helps facilitate our aggressive small business utilization and growth strategies. Through the OPR, Serco mentors four local small businesses under formal Mentor Protégé Agreements: Three sponsored by DHS (Base One Technologies, TSymmetry, Inc., and HeiTech Services, Inc.,) and the fourth sponsored by GSA (DKW Communications, Inc.). Serco and HeiTech Services were awarded the 2007 DHS Mentor Protégé Team Award for exceeding our mentoring goals."
"Mentor-Protégé Program
Since 1991, the Department of Defense (DoD) Mentor-Protégé Program (MPP) has offered substantial assistance to small disadvantaged businesses. Helping them to expand the overall base of their marketplace participation has produced more jobs and increased national income.
ABOUT THIS PROGRAM
The DoD Mentor-Protégé Program assists small businesses (protégés) successfully compete for prime contract and subcontract awards by partnering with large companies (mentors) under individual, project-based agreements.
Traditionally, these partnerships have delivered a variety of products and services specialized in: environmental remediation, engineering services, information technology, manufacturing, telecommunications, and health care. Recently, new Mentor-Protégé agreements have focused on corrosion engineering, information assurance, robotics, circuit board and metal component manufacturing. The DoD hopes that future Agreements will focus on new technology areas such as radio frequency identification devices and enhanced security assurance.
Many Mentor firms have made the program an integral part of their sourcing plans; while the protégé firms have used their involvement in the program to develop much needed business and technical capabilities to diversify their customer base. Our protégé participants have established long-term business relationships with providers of government and commercial goods and services.
Successful mentor-protégé agreements provide a winning relationship for the protégé, the mentor, and the DoD."
"Base One Technologies
Expertly researches, designs, and develops information security policies that protect your data and manage your firm's information technology risk at levels acceptable to your business. Performs architectural assessments and conducts both internal and external penetration testing. The results of these efforts culminate in an extensive risk analysis and vulnerabilities report. Develops and implements multi-layer Information Security Solutions, practices and procedures. We deploy Intrusion Detection Systems (IDS) and IP Security with VPN solutions using Cisco routers, Frame Relay, firewalls, address and port translation, obscurity standards and authentication technologies (AAA, 3DES, TACACS, etcŠ), to enhance and meet the level of Data Security required for global organizations. Conducts IT Security and Risk Assessment in Federal government as well as security testing, implementing security for multiple platforms and operating systems around the world. Ability to conduct business process analysis to provide technical security countermeasures, risk management and data communications security planning for large organizations. Provides computer security integration for web server and traditional client-server based applications. We secure environments up to as many layers as required by our clients' policies, industry practices, and regulating bodies – including the desktop and user experience as required. Develops, implements and supports Information Security Counter measures such as honey-pots and evidence logging and incident documentation processes and solutions."
"SOURCE: Base One Technologies September 02, 2008 09:00 ET Base One Technologies, Inc. Continues Operations in Government Space NEW ROCHELLE, NY–(Marketwire – September 2, 2008) – Base One Technologies, Inc. is pleased to announce that it has sold its affiliate, Base One Technologies Ltd., to Apptis Inc. Base One Technologies, Inc. will continue to compete in the government space as an 8(a), HubZone and Woman Owned Small Disadvantage Company. Base One Technologies, Inc. is an IT Engineering and Technical Services company founded in 1994. Base One has a Top Secret Facilities Clearance and specializes in: Enterprise Architecture, Network Infrastructure Support, Data Security, Software & Database Services, Disaster Recovery & Contingency Planning, and Independent Validation & Verification. Base One is a privately-held organization with headquarters in New Rochelle, NY. For more information visit: www.base-one.com. Contact Information: Liza R. Zaneri Base One Technologies 914 633-0200 x205 "www.base-one.com"
"Serco Combined Resilience Exercising
http://www.epcollege.com/EPC/media/MediaLibrary/Downloads/Gold-Standard.pdf
Types of Exercise Workshop Exercises These are structured discussion events where participants can explore issues in a less pressurized environment.
They are an ideal way of developing solutions, procedures and plans rather than the focus being on decision making. Table Top Exercises These involve a realistic scenario and will follow a time line, either in real-time or with time jumps to concentrate on the more important areas. The participants would be expected to be familiar with the plans and procedures that are being used although the exercise tempo and complexity can be adjusted to suit the current state of training and readiness. Simulation and media play can be used to support the exercise. Table-top exercises help develop teamwork and allow participants to gain a better understanding of their roles and that of other agencies and organisations.
Command/Control Post Exercises These are designed primarily to exercise the senior leadership and support staff in collective planning and decision making within a strategic grouping. Ideally such exercises would be run from the real command and control locations and using their communications and information systems. This could include a mix of locations and varying levels of technical simulation support. The GoldStandard system is flexible to allow the tempo and intensity to be adjusted to ensure maximum training benefit, or to fully test and evaluate the most important aspects of a plan. Such exercises also test information flow, communications, equipment, procedures, decision making and coordination.
Simulation and Media Support The method of delivering an exercise is flexible and will be designed with the client to meet their requirements with options ranging from simple paper-based delivery through to full use of their real communications systems [Red Switch Network and Hawkeye onion router surveillance aircraft] and advance computer simulation [In Trump's death pool and war room suites]. In addition, media play can also be added in the form of news injects and the provision of experienced journalists and television crews to help test procedures and also assist in training key staff.
Gold Standard Emergency Planning College The Hawkhills, Easingwold, York North Yorkshire, YO61 3EG +44(0) 1347 821406 enquiries@emergencyplanningcollege.com www.epcollege.com"
"Rothschild Investments [edit]
In the late 1970s, Ross began his 24 year career at the New York City office of N M Rothschild & Sons, where he ran the bankruptcy-restructuring advisory practice.[6][8]
Representation of investors in casinos owned by Donald Trump[edit]
In the 1980s, Donald Trump was in financial trouble because of his casinos in Atlantic City. His three casinos in Atlantic City were under foreclosure threat from lenders. Ross, who was then the Senior Managing Director of Rothschild Inc., represented investors in the casino. Along with Carl Icahn, Ross convinced bondholders to strike a deal with Trump that allowed Trump to keep control of the casinos.[8][9]
Establishment of WL Ross & Co.[edit]
In the late 1990s, Ross started a $200 million fund at Rothschild to invest in distressed assets. As the U.S. bubble began to burst, he decided he wanted to invest more and advise less. In 2000, the 62-year-old banker raised $450 million to buy out the fund from Rothschild and make further investments in distressed assets.[6] The new firm was named WL Ross & Co.[8][6] Staff included four top managers who, along with Ross, make up the firm's investment committee: David H. Storper, who runs trading; David L. Wax, a longtime workout specialist; Stephen J. Toy, an Asia expert; and Pamela K. Wilson, a J.P. Morgan & Co. veteran.[7] WL Ross & Co. was acquired by Amvescap (now Invesco) in 2006.[10] In August 2016, Ross agreed to reimburse investors $11.8 million and pay a fine of $2.3 million to settle a Securities and Exchange Commission probe into the overcharging of fees by WL Ross & Co. The company had self-reported the issue to the SEC and did not admit any liability.[11]"
"The National Crime Squad co-ordinated arrests of suspected paedophiles across 19 separate countries on 28 November using information supplied by Demon Internet.
The Internet service provider was approached by the National Crime Squad and agreed to allow officers to access its servers. This led to the recovery of data showing the activity of nearly 1,500 newsgroups during a two-week period.
From this data, officers established that almost 10,000 Internet Protocol (IP) addresses had accessed more than 30 of the Web sites carrying paedophilia. For operational reasons this number was whittled down to just over 400 addresses of those specifically distributing paedophiliac images.
The information was then distributed via Interpol to the countries identified with the suspects, and evidence packs on each of the targets were distributed to the relevant police forces
Detective Superintendent Peter Spindler, leading the investigation for the National Crime Squad, said: "With the assistance of Demon Internet and the support and guidance of the National High-Tech Crime Unit, we are able to show that those accessing these newsgroups did so regularly and with purpose.
"We also learnt, not surprisingly, that those abusing the Internet have learnt from recent police successes how best to protect their true identities," he added.
The National Crime Squad and Serco, its IT partner, have developed facial mapping software that they hope to use to identify the abused children featured on the paedophiliac sites."
"SERCO: 'The biggest company you've never heard of'
JULY 7, 2013 BY 21WIRE
21st Century Wire says…
As politicians asset-strip the public's portfolio of properties, infrastructure and services, one multinational corporation has grown as a result – and its scope and reach may shock many people who have not been paying attention.
All around the globe, our governments are busy outsourcing public-sector services like health, education, police, prisons, money delivery and military – to the esteemed private sector. It's sold to the public as a solution to avoiding higher taxes, while retaining better services. But it's simply an accountancy shell game, where the government kicks the can down the road by spreading the bill to the taxpayer over a longer period of time, in order to avoid any large upfront payments – all the while, allowing a private corporation to extend its influence over society. This, by definition, is fascism.
They are called SERCO, and they run countries…
As well as thanking God for his success, CEO Chris Hyman is a Pentecostal Christian who has released a gospel album in America and fasts every Tuesday. Coincidentally he was in the World Trade Centre on 9/11 on the 47th floor addressing shareholders."
"Serco Processes 2 Millionth Patent Application for U.S. Patent and Trademark Office
March 19, 2013
RESTON, VIRGINIA – March 18, 2013 – Serco Inc., a leading provider of professional, technology, and management services to the federal government, announced today that their Pre-Grant Publication (PGPubs) Classification Services team recently processed their 2 millionth patent application for the U.S. Patent & Trademark Office (USPTO). Each application was also processed within the contractually required 28-day window."
1985 Total Views
3 Views Today
Please follow and like us: