#2974: AD Links Serco Patentee Swamp To Obama Unabom, Clinton Demon Spot-Fix Bridge
From: United States Marine Field McConnell
Plum City Online – (AbelDanger.net) – May 27, 2017
To Whom It May Concern:
Field McConnell – United States Marine and Global Operations Director of Abel Danger (AD) – has linked Serco's patentee swamp in the United States Patent and Trademark Office to Barack Obama's alleged development of Unabom devices for Hillary Clinton's use in spot-fixing victim deaths with images from Demon face-recognition software on the federal-bridge email network.
McConnell alleges that Serco patent-office and visa-center operatives have allowed shareholders including the University Superannuation Scheme, HSBC, Goldman Sachs and the British and Saudi Arabian governments, to spot fix patsies and inject fake news for the U.S. embassy bombings in Africa in 1998, the WTC Twin Towers demolition on
9/11 and the remote detonation of the Manchester Arena bomb on May 22, 2017.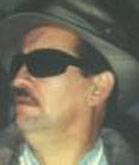 A Unabomb detonator system – "Plus ça change, plus c'est la même chose"—"the more it changes, the more it's the same thing"
Copy of SERCO GROUP PLC: List of Subsidiaries AND Shareholders! (Mobile Playback Version)
https://www.youtube.com/watch?v=ncj9tg1WD1I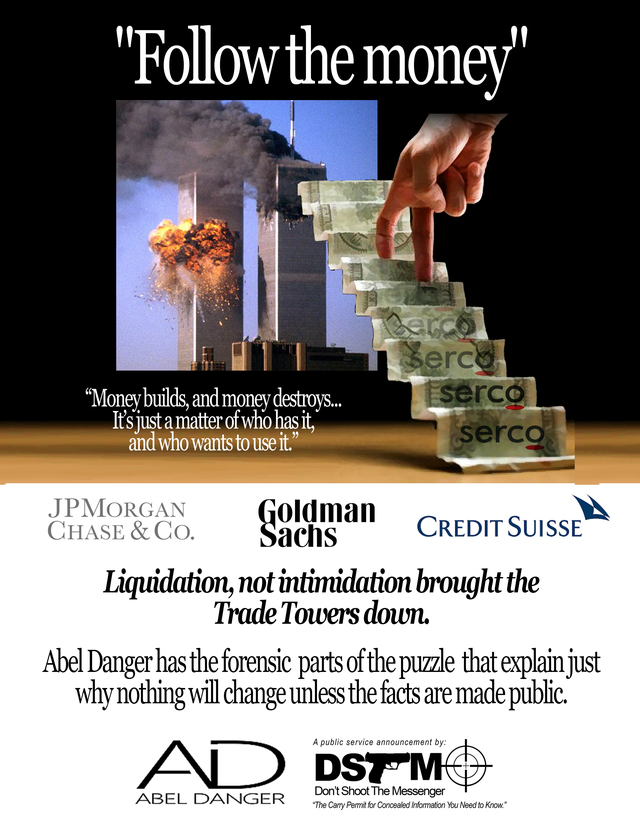 SERCO Owns the World, | Big Brother Watch

McConnell is standing by to brief President Trump and retired Marine Corps two-star Randolph "Tex" Alles, director of the United States Secret Service on how to take down Serco (USPTO, National Visa Center and NPL-clock operator and the world's largest air traffic controller) with a RICO action and purge demon blackmailers and spot-fixing bombers from the federal bridge.
"Digital Fires Instructor Serco – Camp Pendleton, CA Uses information derived from all military disciplines (e.g., aviation, ground combat, command and control, combat service support, intelligence, and opposing forces) to determine changes in enemy capabilities, vulnerabilities, and probable courses of action."
"PATENTEE. He to whom a patent has been granted. [Check Serco's Use Of Crown Rights Rules] The term is usually applied to one who has obtained letters-patent for a new invention.
2. His rights are, 1. To make, sell and enjoy the profits, during the existence, of his rights, of the invention or discovery patented. 2. To recover damages for a violation of such rights. 3. To have an injunction to prevent any infringement of such rights.
3. His duties are to supply the public, upon reasonable terms, with the thing patented."
"Statement from President Trump on leaks …. The alleged leaks coming out of government agencies are deeply troubling. These leaks have been going on for a long time and my Administration will get to the bottom of this.
The leaks of sensitive information pose a grave threat to our national security.
I am asking the Department of Justice and other relevant agencies to launch a complete review of this matter, and if appropriate, the culprit should be prosecuted to the fullest extent of the law.
There is no relationship we cherish more than the Special Relationship between the United States and the United Kingdom.
Bomber Salman Abedi carried his bomb in a common Karrimor rucksack which was triggered with a switch held in his left hand, leaked crime scene photographs suggest.
Experts who analysed the photographs last night said that the mechanisms raised the possibility that someone else could have detonated the explosives for Abedi – which could explain why Islamic State did not describe his barbaric attack as a suicide.
The photographs, which were leaked to the New York Times, were described as 'law enforcement' images – apparently leaked after being shared between British and US security agencies.
Colonel Hamish de Bretton-Gordon, former head of the Joint Chemical, Biological, Radiological and Nuclear Regiment for the Army, said its 'sophistication' pointed to an Islamic State device. He said: 'The sophistication of this is absolutely key. Of all the detonators I've seen in Syria, this one leads me to believe it is the handiwork of IS.'
The photographs also showed the metal nuts and screws that were blasted out of the bag, turning them into deadly shrapnel. And police found the remnants of a Yuasa 12 volt, 2.1amp lead acid battery, said to be more powerful – and, at £12, more expensive – than batteries found in other suicide bombs. The batteries, which are similar to a small car battery in appearance, are sometimes used to power emergency lighting.
The evidence helps to explain why the security services are so convinced Abedi had travelled to a conflict zone in which he received training and was part of a wider terrorist cell."
"New York Times – Obama and '60s Bomber: A Look Into Crossed Paths
By SCOTT SHANE OCT. 3, 2008
CHICAGO — At a tumultuous meeting of anti-Vietnam War militants at the Chicago Coliseum in 1969, Bill Ayers helped found the radical Weathermen, launching a campaign of bombings that would target the Pentagon and United States Capitol.
Twenty-six years later, at a lunchtime meeting about school reform in a Chicago skyscraper, Barack Obama met Mr. Ayers, by then an education professor. Their paths have crossed sporadically since then, at a coffee Mr. Ayers hosted for Mr. Obama's first run for office, on the schools project and a charitable board, and in casual encounters as Hyde Park neighbors.
Their relationship has become a touchstone for opponents of Mr. Obama, the Democratic senator, in his bid for the presidency. Video clips on YouTube, including a new advertisement that was broadcast on Friday, juxtapose Mr. Obama's face with the young Mr. Ayers or grainy shots of the bombings.
In a televised interview last spring, Senator John McCain, Mr. Obama's Republican rival, asked, "How can you countenance someone who was engaged in bombings that could have or did kill innocent people?"
More recently, conservative critics who accuse Mr. Obama of a stealth radical agenda have asserted that he has misleadingly minimized his relationship with Mr. Ayers, whom the candidate has dismissed as "a guy who lives in my neighborhood" and "somebody who worked on education issues in Chicago that I know.""
"Understanding Unabom provides in depth insight into the coordinated activities of elements of the FBI, NSA, and CIA before September 11th 2001.
http://www.unabombers.com/ Activities that included the manufacture and management of a series of high profile, random terrorist events and selective assassinations. The case explodes the fiction that the FBI and the CIA did not Communicate in high profile cases. Ultimately, it exposes the deep common roots, and the common personnel of many different dirty cases tracing all the way back to Rumsfeld and Cheney's coverup of the Olsen murder during the Ford Administration. The facts of Unabom have been covered up in a blizzard of ridicule akin to Kennedy's grassy knoll. Covered up, despite a wide trail of undeniable proof and multiple witnesses.
The only Unabom eyewitness rejected the first two sketches, but the FBI insisted on using them for seven years. They looked like Kaczynski…because they were designed to look like Kaczynski. The first Unabom sketches were actually computer morphed by the FBI from a Berkley photo of the Patsy. The eyewitness insisted on the third and final sketch (below right). The FBI stubbornly resisted for years then finally relented under pressure. It became the known sketch. You cannot create the first two wanted posters from the patsy's photo, then 7 years later claim you did not know who he was. It is impossible. It conclusively proves a frame-up, proof printed in hundreds of national magazines [See Computer Morph]
The only eyewitness to see the bomber in action describes the FBI charade
"Heck, who am I? Just the witness," she asked and answered quietly in a single breath. "Never mind what I think I saw.They'll tell me what I saw, and when I tell them it's off base, they'll just tell me again. That drawing's never been right. I've tried to tell them." [Boylan's "Portraits Of Guilt" Chapter One]. The witness identity has never been revealed and no reaction to Kaczynski's arrest has ever been recorded.
Witness "Not Right" Ted Kaczynski "Never been Right"
Ted Kaczynski Morphed Sketch The Morphs Reference Witness "Not Right"
Mid-Life Ted Kaczynski The Familiar Sketch J Ray Dettling
Enlarge the FBI Sketch and Decide for Yourself if it was
Morphed from Ted Kaczynski's Photograph !!!
[See Computer Morph]
CD Burnable Site Download
Site Page Rank
DECLARATION OF
I do hereby depose and swear;
Nathan R Note and Handwriting Analysis
The Nathan R note was a handwritten note… written on the envelope of the June 1992 letter sent by the Unabomber to the NY Times. The Nathan R note is a phone note written in my handwriting by me. [Polygraph] The letter inside the envelope pre-announced the Epstein and Gelernter bombs. [See Note and Handwriting Samples] The bombs went off after the letter was posted, and before it was delivered… to the NY Times. I wrote the "Nathan R" note, while sitting at J Ray Dettling's desk in Saratoga California, to record a call from Nathan Salmon to J Ray Dettling. [LA Times] I wrote the note using a Pen which had no ink and later recopied the message to give to Dettling. Nathan Salmon is Dettling's common law stepson from his relationship with Tessie Ann Salmon. [Grant Deed] [PI Report] I clearly remember the call [Houston Chronicle] and the act of writing of the note itself. Three former associates recognize the handwriting in the note as being similar to my handwriting. [College Roommates E-Mail] The format of the note is the exact same format I used to record calls at the Bohlman road residence (Call X followed by an initial for the person followed by the date and time the call was received). After initially reading the typewritten text of the Nathan R note (R for Ray) on the Internet, I immediately recognized the notes format and informed an aid to US Senator Max Baucus (Greg Devlin, Polson Mt) that the note would be in my handwriting and that it was recorded with a pen without ink. This later was confirmed. It was in my handwriting, and in a pen without Ink. The call was the only time I ever talked to Nathan. During the call I had assumed I was talking to Dettling's other son Aaron, age 14. Nathan's abruptness and commanding impatience at my inability to find a working pen made the call confusing and memorable. The call was a long distance call received in October or November of 1992 on a Wednesday at 7 pm. When asked for a number Nathan said that he would be where Ray would know the number.� Handwritten examples describing [The Call] and [Manifesto Night]
Unabomber Manifesto
One evening in October of 1992 Michael Hren and I read parts of the Unabomber Manifesto on Dettling's computer (three years before it was mailed to the New York Times) and discussed it extensively with Dettling. Dettling arrived home while Hren and I were examining the manifesto, just as I had used the search command on the word "kill" [Polygraph] to locate the sentence:
"In order to get our message before the public with some chance of making a lasting impression, we've had to kill people." [Unabomber Manifesto Paragraph p96]
Hren immediately asked Dettling in a booming voice, "Hey Ray who'd you kill", intending a joke. Michael Hren reluctantly remembers the incident [Voice Call], but clearly recognizes one line [Voice Call] of the Manifesto from that night [Hren's Statement]. When asked what the document was, Dettling stated that "it was a work of fiction about a serial bomber". Later during a conversation about the Unabomber in Hren's presence, he cited four instances of Unabomber bombs, defending each. The first three examples seemed ludicrous to me, particularly the example of the computer store owner and my reaction was sarcastic "Great reason to bomb someone" I commented. I was shocked and vividly remember his apparent glee and approval attached to the bombings. His fourth instance of Unabomber bombings was a timber lobbyist, citing the timber industry actions on Redwoods as a justification. The justification was a continuance of a prior conversation. [Polygraph]. Sacramento timber lobbyist Gil Murray was murdered two years later by a Unabomber bomb. During this incident Dettling had just returned from an evening out, was intoxicated and highly animated. Calls were recorded in Colorado and are legally admissible.
Patents, Unexplained Income, NASA, and G.I. Joe
Patents were used for years for a paper trail cover for "black" operations payments by the CIA to avoid complications with IRS etc. For example…when the IRS asked "Where'd ya get the million bucks?"…. "For Murder" was not an acceptable paper trail for a CIA operative. Over the years they used Patents instead…until recently, the most confusing and intractable paper source in existence. Dettling's residence was a palatial multi-million dollar mountaintop complex with 12-foot window panels overlooking Silicon Valley. Dettling drove a rare and expensive car. His closet had over a dozen high quality fur coats as gifts. [Photo] He spent money freely. [Phone Call] But Dettling had no substantial job for many years, and no identifiable source of income other than five US Patents. The Patents trace (via Assignee) to companies involved in supplying the Military, CIA and Intelligence agencies (United Technologies, MB Associates etc. [Mitchel Page Resume] and to NASA (See also: [Plain Dealer]). It is my opinion that Dettling did not have adequate scientific knowledge or abilities to create the concepts described by the Patents. (Patents [3,771,152], see also [3,873,892], 3,979,052, [3,979,052-2], [4,021,267], and NASA Patent [4,146,180])."
"Serco Processes 2 Millionth Patent Application for U.S. Patent and Trademark Office
March 19, 2013
RESTON, VIRGINIA – March 18, 2013 – Serco Inc., a leading provider of professional, technology, and management services to the federal government, announced today that their Pre-Grant Publication (PGPubs) Classification Services team recently processed their 2 millionth patent application for the U.S. Patent & Trademark Office (USPTO). Each application was also processed within the contractually required 28-day window.
USPTO is the government agency that grants U.S. patents and registers trademarks. In 2006 Serco was awarded the contract with USPTO to manage their Pre-Grant Publication (PGPubs) Classification Services. Serco's PGPubs team has since been responsible for analyzing the claims made in patent applications and assigning the appropriate U.S. and international classifications to key aspects of proposed inventions.
In a single day, Serco's PGPubs Patent Classifiers process approximately 1,450 patent applications by analyzing more than 21,800 patent claims and assigning more than 7,900 U.S. and international classifications while exceeding quality goals with a better than 97% accuracy rate. The Serco team has received multiple awards from the government for greatly exceeding quality standards.
The Serco PGPubs team has also been extremely innovative in responding to USPTO's challenges by implementing new methods and systems for better business processes. Since 2006 the team has built a virtually paperless classification operation. The operation includes a secure facility with IT infrastructure, procedures for recruiting and training highly skilled staff, and implementation of a set of automated tools that streamlined the classification process while minimizing errors. The facility is located in Harrisonburg, VA and the project now employs 135 people.
In honor of the 2 millionth patent being processed, U.S. Congressman Bob Goodlatte personally visited the facility and congratulated Serco's PGPubs team for their support. "America is the world leader in innovation and creativity," said Congressman Goodlatte. "The strength of our economy and American jobs rely on our ability to protect new inventions through the patent system and build on innovation in the 21st century. Congratulations to Serco's PGPubs team on achieving this milestone and helping to make America more competitive.""
"Saturday, 20 October 2012 Andrea Davison, Jimmy Savile, SERCO and How it all Fits In With Child Abuse, Covert Arms Shipments and Government Fraud … Andrea and journalist Pete Sawyer continued the exposure through Scallywag magazine who's co founder, and editor of its successor Spiked, Angus James Wilson, died mysteriously in Cyprus around 1996. Scallywag also exposed that MI5 took foreign diplomats and important people to the North Wales homes and secretly filmed them abusing and torturing boys to use the tapes for blackmail. This is a classic Intelligence modus operandi with regard to child abuse by the famous and influential – especially politicians that they want to control. The cover-up of child abuse over decades indicated the hand of the State Agencies. This all linked covert arms deals and child abuse.
In Interviews victims had named a number of police officers including Fraud Squad officer DC Stephen Winnard who later arrested Andrea in 2010, senior judges, celebrities, and Politicians including, Derek Laud, McAlpine and Peter Morrison and also the Duke of Westminster. Victims claimed they were collected from the Children's Homes in expensive cars, including Jimmy Savile's Rolls Royce and taken to be abused by an elite paedophile ring. These interviews and other evidence were kept by Andrea.
Late 2009 she felt able to begin a new investigation and was instructed to look into SERCO http://en.wikipedia.org/wiki/Serco_Group and who really owned Britain Nuclear deterrent. Silent Players were making fortunes from the grant of lucrative contracts involving billions of tax payer's money and other secret money which appeared to be gathered from Government sponsored International fraud. SERCO was winning contracts in every area of British life from emptying the bins in Milton Keynes to running Prisons and providing probation services. Its power was staggering and it was slowly and incrementally taking over the Criminal Justice System.
Evidence indicated people in SERCO were covertly selling nuclear technology to anyone who would pay and in 2009 a massive on-going fraud network began to surface possibly linking the City of London Police and SERCO with frauds around the Globe. But just as this evidence was being compiled in January 2010 the Derby Fraud Squad working with the City of London Police Raided her small flat and removed all the evidence. At the same time they stole thousands of documents on arms to Iraq, the Jillings report and interviews with the victims of sexual abuse naming Police Officers and High profile abusers."
"28 November 2001
Global swoop on newsgroup paedophiles
By Will Knight
More than 130 people in 19 different countries have been arrested or are under investigation after police traced the distribution of child pornography through different internet newsgroups.
Technical experts at UK internet service provider Demon Internet aided officers from the National Crime Squad'&s new Hi-Tech Crime Unit with the investigation.
A spokesperson from Thus, Demon's parent company, says that investigators were not given access to the server logs that record Demon users' activities.
Investigators were simply provided with access to newsgroup postings in the same way as any other Demon customer. Technical experts from Demon then helped officers distinguish the identifying information contained within the message "headers" of particular postings.
Face recognition
Officers traced postings relating to certain images to different internet service providers around the world and then contacted Interpol to track down suspects.
Investigators say they discovered 10,000 suspect postings to over 30 different newsgroups and identified 60,000 new images. They plan to use face recognition software to identify victims in different images, to help trace them. This software has been developed in conjunction with UK company Serco, although no technical details have been released.
"This operation has sadly and distressingly brought thousands of new images of abuse to our attention," said Detective Superintendent Peter Spindler of the National Crime Squad. "These young victims need to be identified and protected as quickly as possible."
Spindler added: "We are able to show that those accessing these newsgroups did so regularly and with purpose."
Nine regional police forces in the UK were involved in the operation. Warrants for searches or arrests were issued in 19 countries, including Australia, Canada, Germany, Israel, Japan, Russia, Sweden, Turkey, and the US.
Evading detection
According to a report by the BBC, another 400 suspects could not be traced by investigators. Police have not said how they evaded detection but it is possible to post messages to news groups anonymously using intermediary servers that strip away header information.
The UK government introduced legislation in 2000, giving the police greater access to internet communications. Further provisions for the extended storage of data is included in new anti-terrorist legislation currently passing through parliament.
Privacy advocates claim that these laws could be misused and some question the justification for the legislation. Peter Sommer, at the London School of Economics computer science department, says that the techniques involved in the latest paedophile investigation did not require a special police warrant.
"It is apparent that the existing legislation was sufficient to help the NCS gather evidence and secure the ISP co-operation needed," Sommer told New Scientist."
"http://itccs.org/2011/02/02/memorandum-on-the-organized-disappearance-torture-exploitation-and-murder-of-women-and-children-on-canada-s-west-coast-a-summary-from-eyewitnesses/"
"Serco operates the National Border Targeting Centre for UK Visas and Immigration and provides the carrier gateway—the interface between carriers and the agency. NVC Contract Award. On January 31, 2006, in a re-competition for our expiring National Visa Center, or NVC, contract, we [Serco] were awarded the successor contract for the NVC contract by the Department of State. Under the contract, we anticipate performing over 20 million immigrant visa transactions each year at the NVC in Portsmouth, New Hampshire and at the Kentucky Consular Center in Williamsburg, Kentucky. The prime contract has a one-year base period and four one-year options with a potential value of approximately $84 million, inclusive of the options. The prior NVC contract generated 9.1% of our total revenues in fiscal 2005 and 9.2% of our total revenues in fiscal 2004."
"Serco Group plc is a British outsourcing company based in Hook, Hampshire.[3] It operates public and private transport and traffic control, aviation, military weapons, detention centres, call centres, prisons and schools on behalf of its customers.
It is listed on the London Stock Exchange and is a constituent of the FTSE 250 Index. Serco operates in Continental Europe, the Middle East, the Asia Pacific region and North America, but the majority of its turnover comes from the UK.
Serco was founded in 1929 as RCA Services Limited, a United Kingdom division of the Radio Corporation of America and initially provided services to the cinema industry.[4]Following the takeover of RCA by General Electric in late 1985, RCA Services Limited was bought out by its local management. It changed its name to Serco in 1987 and has been a London Stock Exchange listed company since 1988.[4]"
"Serco Combined Resilience Exercising … Simulation and Media Support The method of delivering an exercise is flexible and will be designed with the client to meet their requirements with options ranging from simple paper-based delivery through to full use of their real communications systems and advance computer simulation. In addition, media play can also be added in the form of news injects and the provision of experienced journalists and television crews to help test procedures and also assist in training key staff."
"Serco awarded new European External Action Service IT contract
Serco has secured a new service contract to deliver a central management service for ITclassified systems. The services will be delivered in Brussels with all staff executing the service holding security clearance up to 'Secret UE' level to access the classified zones. The duration of the contract is 4 years and it is valued at 9,000,000 EUR.
The European External Action Service is the European Union's diplomatic corps. It supports the EU foreign affairs chief (High Representative for Foreign Affairs and Security Policy, Catherine Ashton) in conducting the common foreign and security policy. It has Delegations around the world working on behalf of the people of Europe and representing the EU as a whole. The EEAS manages the EU's response to crises, has intelligence capabilities and cooperates with the European Commission in areas which it shares competence with.
The EEAS operates classified information systems (CIS) in order to securely exchange and process classified information. Serco are responsible for ensuring these CIS will be maintained, supported and monitored on a daily basis to ensure reliable and performing services.
The service's that Serco will be responsible for include, setting up a Service Centre to manage the services in a global approach, beyond pure support. This Service Centre will resolve all tickets and service requests related to CIS:
It shall act as a single interface for receiving and recording of all calls, incidents and requests regarding CIS;
It shall restore as quickly as possible the service in order to minimize the impact of an incident.
Serco will also support and maintain: .. Email .. Shared IT Services .. Back-up / Archiving .. Network infrastructure Services … Email Gateway … Voice Gateway … Security Services .. Information Assurance Anti-Virus management IP Encryption Devices Primary Key Infrastructure services existing on classified networks
Michael Alner, Managing Director of Serco's European Institutions business said: "We are delighted to support the important work of the European External Action Service through the award of this new contract."
"Serco farewell to NPL after 19 years of innovation 8 January 2015 Serco said goodbye to the National Physical Laboratory (NPL) at the end of December 2014 after 19 years of extraordinary innovation and science that has seen the establishment build a world-leading reputation and deliver billions of pounds of benefit for the UK economy. During that period under Serco's management and leadership, NPL has delivered an extraordinary variety and breadth of accomplishments for the UK's economy and industry. Some of the key achievements during that time have been:… It has been estimated that work carried out by the Centre of Carbon Measurement at NPL will save eight million tonnes of carbon emissions reductions (2% of UK footprint) and over half a billion pounds in economic benefit over the next decade…. NPL's caesium fountain atomic clock is accurate to 1 second in 158 million years and NPL is playing a key role in introducing rigour to high frequency trading [and death-pool spot-fixed betting] in the City [by Serco shareholders including pig-farm custodian banks] through NPL [Zulu] Time."
"The Emergency Planning College (EPC) delivers Cabinet Office-approved emergency planning and crisis management training. Managed by Serco, we are positioned at the heart of Government, within the Civil Contingencies Secretariat (CCS) of the Cabinet Office. Our highly experienced industry leading experts provide a wide range of dynamic and diverse training courses, seminars and workshops for public and private sector clients across the UK and overseas. We also offer real-time simulation exercises enabling delegates to fully test their emergency plans while gaining invaluable real life experience in dealing with a major incident. We provide a central forum for knowledge-sharing and focus on multi-agency working, disseminating best practice nationally and internationally to enhance worldwide resilience against natural disasters, major incidents and malicious attack."
"Serious Fraud Office launches inquiry into G4S and Serco overcharging claims
Investigation follows justice secretary's claims that firms overcharged on electronic tagging contracts for offenders
Under the contracts more than 20,000 offenders are monitored on electronic tags at any one time.
Alan Travis, home affairs editor
Monday 4 November 2013 12.34 GMTFirst published on Monday 4 November 2013 12.34 GMT
The Serious Fraud Office has launched a formal criminal investigation into two of the government's biggest suppliers, G4S and Serco, following claims by the justice secretary, Chris Grayling, of tens of millions of pounds of overcharging on electronic tagging contracts for offenders.
Grayling asked the SFO to look into the billing allegations in July when he told MPs that an external audit had revealed that the overcharging included billing for tracking the movements of criminals who had moved abroad, who were back in prison, who had had their tags removed and even, in a few cases, those who had died.
The justice secretary said that in some cases the bills had continued to be presented years after active monitoring had stopped.
Whitehall sources have confirmed that the central allegation in the case revolves around charges for 3,000 phantom offenders. The justice ministry was being billed by the two companies for the tagging of 18,000 offenders a day under the £700m contract when only 15,000 were actually being monitored."
"Statement of Jim Flyzik Acting Assistant Secretary for Management and Chief Information Officer (CIO) before the House Government Reform Committee 6/21/2001 ….
Treasury also hosted the Federal Bridge Certification Authority (FBCA) project for the Federal government, currently operated by GSA. The FBCA is a mechanism for the secure exchange of information between government agencies. The bridge allows agency public key infrastructures (PKIs) to interoperate as it permits digital credentials (called "digital certificates") issued by each agency to its employees to be accepted with trust and confidence by other agencies for electronic transactions. This functionality directly supports E-Government, as agencies will be able to perform Internet-enabled transactions, such as credit card collections through banks, or secure emails between agencies, with previously unattainable trust and confidence. A prototype version of the FBCA became operational in February 2000 and was successfully used in a large-scale test in April 2000. During that time, the PKIs of five different organizations within the U.S., the Canadian Government and academia, were cross-certified through the prototype FBCA. The agencies were able to interoperate, successfully exchanging digitally signed electronic mail messages. FBCA is operated by GSA and, once cross-certification has been completed, will be used by NASA, USDA's National Finance Center, FDIC, Treasury, the State of Illinois, and the Canadian Government for the electronic transfer of documents."
"DHS ICE OTD … Since 1986, through various contracts, Serco has provided full training lifecycle support for all areas of this key Law Enforcement organization including Inspections, Border Patrol, Enforcement, and DHS operations at the Federal Law Enforcement Training Academy in Glynco, GA. .. Serco developed and scripted three scenarios based on negligent practices identified by the IG report that have resulted in the use of lost or uncontrolled weapons for robbery, murder, and the accidental death of a child. We used creative animation techniques, sound effects, music, and talented voice actors playing multiple characters to create an emotional appeal much different—and infinitely more powerful—from the standard WBT offering.
Serco has trained more than 400,000 DHS students in every region and district, at every land, air and sea border crossing, in classrooms, through WBT, train-the-trainer programs, on-the-job training and through the implementation of performance support systems in a blended learning environment. In collaboration with ICE OTD, our latest efforts have resulted in the accreditation and completion of three programs, including HSI FOTP, ICE OTD IDC, and ICE OPR. Serco was integral to the ICE team that was recognized by the 2012 "Excellence in Law Enforcement" Award given to the ICE Domestic Field Operations Training Program (DFTOP) Accreditation Project for having greatly improved ICE training, increasing operational efficacy and efficiency, and minimizing safety issues to ICE officers and the public."
Yours sincerely,
Field McConnell, United States Naval Academy, 1971; Forensic Economist; 30 year airline and 22 year military pilot; 23,000 hours of safety; Tel: 715 307 8222
McConnell's Co-researcher David Hawkins Tel: 604 542-0891 Forensic Economist; former leader of oil-well blow-out teams; now sponsors Grand Juries in CSI Crime and Safety Investigation
1125 Total Views
2 Views Today
Please follow and like us: