#2971: AD Links Serco's EU Death Pool With Clinton Demons' Email Bridge, Ariana Spot Fixed Bomb
From: United States Marine Field McConnell
Plum City Online – (AbelDanger.net) – May 24, 2017
To Whom It May Concern:
Field McConnell – United States Marine and Global Operations Director of Abel Danger (AD) – has linked Serco's apparent role as an EU death-pool bookmaker with Hillary Clinton's alleged use of Demon face-recognition software on the federal-bridge email network to blackmail pedophiles into spot fixing the timing of the bomb at the Ariana Grande concert in the Manchester Arena so insiders could scoop the pot.
McConnell alleges that Serco's EU death pool operates out of Brussels through what is known as the EU Situation Centre allegedly staffed by former U.S. Secretary of State Hillary Clinton's agents to archive film of business and government leaders as they abuse and torture children at venues selected by Serco shareholders including HSBC, AXA, the British government and the government of Saudi Arabia.
Copy of SERCO GROUP PLC: List of Subsidiaries AND Shareholders! (Mobile Playback Version)

Clinton hosts EU foreign policy chief Catherine Ashton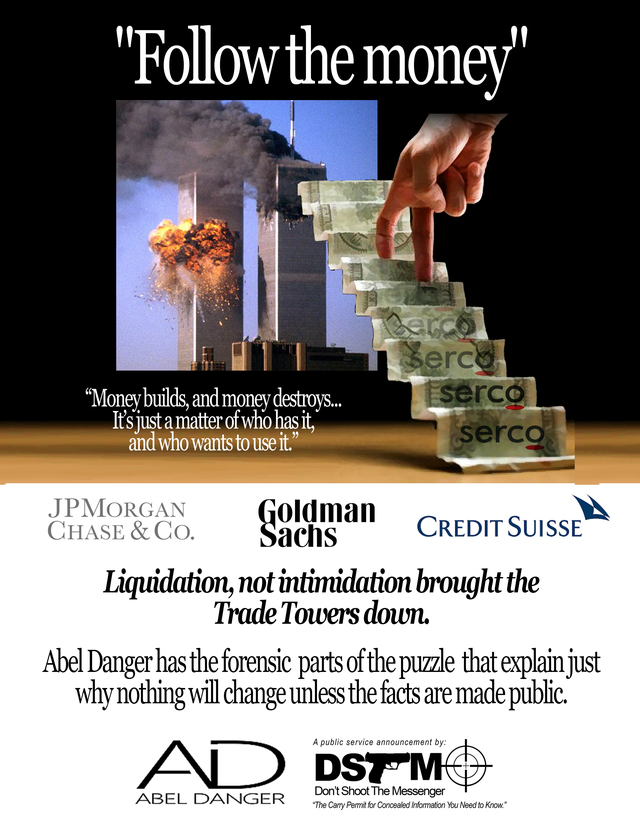 SERCO Owns the World, | Big Brother Watch

McConnell looks forward to an invitation to brief President Trump in the presence of retired Marine Corps two-star Randolph "Tex" Alles, director of the United States Secret Service, on how to take down Serco (operator of NPL clock, EU death-pool center and the world's largest air traffic controller on 9/11!) with a RICO action and purge demon blackmailers and death-pool betting from the federal bridge.
"Digital Fires Instructor Serco – Camp Pendleton, CA Uses information derived from all military disciplines (e.g., aviation, ground combat, command and control, combat service support, intelligence, and opposing forces) to determine changes in enemy capabilities, vulnerabilities, and probable courses of action."
"Marc Dutroux (French: [dytʀu]; born 6 November 1956) is a Belgian serial killer and child molester, convicted of having kidnapped, tortured and sexually abused six girls from 1995 to 1996, ranging in age from 8 to 19, four of whom he murdered. His wife, Michelle Martin, was convicted as an accomplice. Dutroux was also convicted of having killed a suspected former accomplice, Bernard Weinstein. He was arrested in 1996 and has been in prison ever since, though he briefly escaped in April 1998.
Earlier, in 1989, Dutroux had been sentenced to 13 and a half years imprisonment, along with Martin, sentenced to 5 years, for the abduction and rape of five young girls, the youngest of whom was eleven years old. Dutroux was released after serving three years.
Dutroux's widely publicised trial took place in 2004. A number of shortcomings in the Dutroux investigation caused widespread discontent in Belgium with the country's criminal justice system, and the ensuing scandal was one of the reasons for the reorganisation of Belgium's law enforcement agencies.
There was widespread anger and frustration among Belgians due to police errors, the general slowness of the investigation and the disastrous outcome of the events. This suspicion that Dutroux had been, or was being, protected was raised when the public became aware of Dutroux's claims that he was part of a sex ring that included high-ranking members of the police force and government.[16] This suspicion, along with general anger over the outcome, culminated with the popular judge in charge of investigating the claims, Jean-Marc Connerotte (fr), being dismissed on the grounds of having participated in a fund-raising dinner for the girls' parents.[16] The investigation itself was wrapped up on the grounds of conflict of interest. His dismissal and the end of the investigation resulted in a massive protest march (the "White March") of 300,000 people on the capital, Brussels, in October 1996, two months after Dutroux's arrest, in which demands were made for reforms of Belgium's police and justice system.[17]
On the witness stand, Jean-Marc Connerotte (fr), the original judge of the case, broke down in tears when he described "the bullet-proof vehicles and armed guards needed to protect him against the shadowy figures determined to stop the full truth coming out.[16] Never before in Belgium has an investigating judge at the service of the king been subjected to such pressure. We were told by police that [murder] contracts had been taken out against the magistrates." Connerotte testified that the investigation was seriously hampered by protection of suspects by people in the government. "Rarely has so much energy been spent opposing an inquiry," he said. He believed that the Mafia had taken control of the case.[18]"
"The EU INTCEN has its roots in the European Security and Defence Policy of 1999, which put a group of analysts working on open source intelligence under the supervision of the High Representative Javier Solana[2] in what was then called the Joint Situation Centre. In the wake of the terrorist attacks on New York and Washington of 11 September 2001, Solana decided to use the existing Joint Situation Centre to start producing intelligence based classified assessments.[3]
In 2002, the Joint Situation Centre started to be a forum for exchange of sensitive information between the external intelligence services of France, Germany, Italy, the Netherlands, Spain, Sweden and the United Kingdom.[2] At that time, the Centre's mission was:
Contribute to early warning (in conjunction with other Council military staff). Sources: open source material, military intelligence, non-military intelligence and diplomatic reporting;
Conduct situation monitoring and assessment;
Provide facilities for crisis task force; and
To provide an operational point of contact for the High Representative.[4]
At the request of Solana,[5] the Council of the European Union agreed in June 2004 to establish within SITCEN a Counter Terrorist Cell.[6] This Cell was tasked to produce Counter Terrorist intelligence analyses with the support of Member States' Security Services.
Since 2005, the SITCEN generally used the name EU Situation Centre.[7] In 2012, it was officially renamed European Union Intelligence Analysis Centre (EU INTCEN).[8]"
"Serco Combined Resilience Exercising … Simulation and Media Support The method of delivering an exercise is flexible and will be designed with the client to meet their requirements with options ranging from simple paper-based delivery through to full use of their real communications systems and advance computer simulation. In addition, media play can also be added in the form of news injects and the provision of experienced journalists and television crews to help test procedures and also assist in training key staff."
"ISIS claims responsibility for Ariana Grande concert bombing
By Yaron Steinbuch
May 23, 2017 | 7:58am | Updated Modal Trigger
ISIS has claimed responsibility for the suicide bombing in Manchester that claimed the lives of at least 22 people, and wounded 59 others.
SEE ALSO
Man arrested in connection to deadly bombing at Ariana Grande concert
"One of the soldiers of the Caliphate was able to place an explosive device within a gathering of the Crusaders in the city of Manchester," the terror group said in a statement published on its social media channels.
The claim came after ISIS celebrated the atrocity at Monday's packed Ariana Grande performance at Manchester Arena as a victory against the "crusaders" of the West, The Telegraph reported.
An English-speaking ISIS supporter appeared earlier in a video holding up a sign with the word "Manchester" and the date of the attack.
"This is only the beginning. The lions of Islamic State of Iraq and Sham are beginning to attack all the crusaders," the masked man said in the clip.
Other backers of the jihadists said the attack was revenge for the UK's involvement in the bombing campaign against ISIS in Iraq and Syria.
"It seems that the bombs of the British airforce over children of Mosul and Raqqa has just come back to Manchester," one user said.
Michael S. Smith II, a US-based terrorism expert, said the celebrations on ISIS social media sites were a "strong indicator" that the attack may be linked to the jihadist group, the site reported."
"Serco awarded new European External Action Service IT contract
Serco has secured a new service contract to deliver a central management service for ITclassified systems. The services will be delivered in Brussels with all staff executing the service holding security clearance up to 'Secret UE' level to access the classified zones. The duration of the contract is 4 years and it is valued at 9,000,000 EUR.
The European External Action Service is the European Union's diplomatic corps. It supports the EU foreign affairs chief (High Representative for Foreign Affairs and Security Policy, Catherine Ashton) in conducting the common foreign and security policy. It has Delegations around the world working on behalf of the people of Europe and representing the EU as a whole. The EEAS manages the EU's response to crises, has intelligence capabilities and cooperates with the European Commission in areas which it shares competence with.
The EEAS operates classified information systems (CIS) in order to securely exchange and process classified information. Serco are responsible for ensuring these CIS will be maintained, supported and monitored on a daily basis to ensure reliable and performing services.
The service's that Serco will be responsible for include, setting up a Service Centre to manage the services in a global approach, beyond pure support. This Service Centre will resolve all tickets and service requests related to CIS:
It shall act as a single interface for receiving and recording of all calls, incidents and requests regarding CIS;
It shall restore as quickly as possible the service in order to minimize the impact of an incident.
Serco will also support and maintain: .. Email .. Shared IT Services .. Back-up / Archiving .. Network infrastructure Services … Email Gateway … Voice Gateway … Security Services .. Information Assurance Anti-Virus management IP Encryption Devices Primary Key Infrastructure services existing on classified networks
Michael Alner, Managing Director of Serco's European Institutions business said: "We are delighted to support the important work of the European External Action Service through the award of this new contract."
"Serco farewell to NPL after 19 years of innovation 8 January 2015 Serco said goodbye to the National Physical Laboratory (NPL) at the end of December 2014 after 19 years of extraordinary innovation and science that has seen the establishment build a world-leading reputation and deliver billions of pounds of benefit for the UK economy. During that period under Serco's management and leadership, NPL has delivered an extraordinary variety and breadth of accomplishments for the UK's economy and industry. Some of the key achievements during that time have been:… It has been estimated that work carried out by the Centre of Carbon Measurement at NPL will save eight million tonnes of carbon emissions reductions (2% of UK footprint) and over half a billion pounds in economic benefit over the next decade…. NPL's caesium fountain atomic clock is accurate to 1 second in 158 million years and NPL is playing a key role in introducing rigour to high frequency trading [and death-pool spot-fixed betting] in the City [by Serco shareholders including pig-farm custodian banks] through NPL [Zulu] Time."
"THE MT INTERVIEW: CHRIS HYMAN RESOLUTELY FIT, ABSTEMIOUS, RELIGIOUS, THE CEO OF SERVICE-SUPPLY FIRM SERCO – 4TH IN OUR MOST ADMIRED COMPANIES LIST – IS AN UNUSUAL BUSINESSPERSON IN AN UNFASHIONABLE SECTOR. SURVIVING 9/11 REINFORCED HIS BELIEF IN 'PEOPLE FIRST, PROFITS SECOND'. JUST DON'T CALL IT OUTSOURCING.
by Chris Blackhurst
Published: 01 Dec 2007
Last Updated: 09 Oct 2013
.. In 1994, he was head-hunted by Serco to be its European finance director, although, as he puts it: 'I found Serco – the company fitted everything I was looking for.' When he joined, annual turnover was £238m. In 2006, it was £2.5bn. On 11 September 2001, he was in the World Trade Center. He was on the 47th floor when the plane hit, talking to [a death pool of] Serco shareholders. They got out – but not the people in his previous meeting. He does not like talking about that terrible day. 'It confirmed my faith. It renewed my zest for getting the balance right and made me realise that time is not always your own. It made me think about my family and my health more – and about putting the balance back. You know, it's not a bad thing, to step back sometimes.' Read more at http://www.managementtoday.co.uk/mt-interview-chris-hyman/article/771019#OXjQSk1rpPovuzX1.99"
"Clinton foundation received up to $81m from clients of controversial HSBC bank
The charitable foundation run by Hillary Clinton and her family has received as much as $81m from wealthy international donors who were clients of HSBC's controversial Swiss bank.
Leaked files from HSBC's Swiss banking division reveal the identities of seven donors to the Bill, Hillary and Chelsea Clinton Foundation with accounts in Geneva.
They include Frank Giustra, a Canadian mining magnate and one of the foundation's biggest financial backers, and Richard Caring, the British retail magnate who, the bank's internal records show, used his tax-free Geneva account to transfer $1m into the New York-based foundation.
Hillary Clinton has expressed concern over growing economic inequality in the US and is expected to make the issue a cornerstone of her widely anticipated presidential campaign in 2016. However, political observers are increasingly asking whether the former secretary of state's focus on wealth inequality sits uncomfortably with the close relationships she and her husband have nurtured with some of the world's richest individuals.
Giustra's Swiss HSBC account, created in 2002, contained up to $10m in the 2006-2007 period. Lawyers for the mining magnate said that he held the account for investment purposes, and that it was in compliance with Canadian laws that required disclosure of foreign assets.
Caring was legitimately permitted to keep his assets offshore by a hereditary quirk of UK tax law, under which he is registered as "non-domiciled", courtesy of his Italian-American father. The HSBC records suggest Caring's $1m donation was paid in return for former president Bill Clinton's attendance at a lavish costume charity ball organised by Caring in St Petersburg, Russia.
Another Clinton foundation donor who had a HSBC account in the tax haven is Jeffrey Epstein, the hedge fund manager and convicted sex offender who once flew the former president on his private jet for charity events in Africa.
The identities of Clinton supporters who banked with HSBC in Geneva are contained in internal bank data leaked by a HSBC computer expert turned whistleblower, Hervé Falciani."
"The Emergency Planning College (EPC) delivers Cabinet Office-approved emergency planning and crisis management training. Managed by Serco, we are positioned at the heart of Government, within the Civil Contingencies Secretariat (CCS) of the Cabinet Office. Our highly experienced industry leading experts provide a wide range of dynamic and diverse training courses, seminars and workshops for public and private sector clients across the UK and overseas. We also offer real-time simulation exercises enabling delegates to fully test their emergency plans while gaining invaluable real life experience in dealing with a major incident. We provide a central forum for knowledge-sharing and focus on multi-agency working, disseminating best practice nationally and internationally to enhance worldwide resilience against natural disasters, major incidents and malicious attack."
"Saturday, 20 October 2012 Andrea Davison, Jimmy Savile, SERCO and How it all Fits In With Child Abuse, Covert Arms Shipments and Government Fraud
… Andrea and journalist Pete Sawyer continued the exposure through Scallywag magazine who's co founder, and editor of its successor Spiked, Angus James Wilson, died mysteriously in Cyprus around 1996. Scallywag also exposed that MI5 took foreign diplomats and important people to the North Wales homes and secretly filmed them abusing and torturing boys to use the tapes for blackmail. This is a classic Intelligence modus operandi with regard to child abuse by the famous and influential – especially politicians that they want to control. The cover-up of child abuse over decades indicated the hand of the State Agencies. This all linked covert arms deals and child abuse.
In Interviews victims had named a number of police officers including Fraud Squad officer DC Stephen Winnard who later arrested Andrea in 2010, senior judges, celebrities, and Politicians including, Derek Laud, McAlpine and Peter Morrison and also the Duke of Westminster. Victims claimed they were collected from the Children's Homes in expensive cars, including Jimmy Savile's Rolls Royce and taken to be abused by an elite paedophile ring. These interviews and other evidence were kept by Andrea.
Late 2009 she felt able to began a new investigation and was instructed to look into SERCO http://en.wikipedia.org/wiki/Serco_Group and who really owned Britain Nuclear deterrent. Silent Players were making fortunes from the grant of lucrative contracts involving billions of tax payer's money and other secret money which appeared to be gathered from Government sponsored International fraud. SERCO was winning contracts in every area of British life from emptying the bins in Milton Keynes to running Prisons and providing probation services. Its power was staggering and it was slowly and incrementally taking over the Criminal Justice System.
Evidence indicated people in SERCO were covertly selling nuclear technology to anyone who would pay and in 2009 a massive on-going fraud network began to surface possibly linking the City of London Police and SERCO with frauds around the Globe. But just as this evidence was being compiled in January 2010 the Derby Fraud Squad working with the City of London Police Raided her small flat and removed all the evidence. At the same time they stole thousands of documents on arms to Iraq, the Jillings report and interviews with the victims of sexual abuse naming Police Officers and High profile abusers."
"28 November 2001
Global swoop on newsgroup paedophiles
By Will Knight
More than 130 people in 19 different countries have been arrested or are under investigation after police traced the distribution of child pornography through different internet newsgroups.
Technical experts at UK internet service provider Demon Internet aided officers from the National Crime Squad'&s new Hi-Tech Crime Unit with the investigation.
A spokesperson from Thus, Demon's parent company, says that investigators were not given access to the server logs that record Demon users' activities.
Investigators were simply provided with access to newsgroup postings in the same way as any other Demon customer. Technical experts from Demon then helped officers distinguish the identifying information contained within the message "headers" of particular postings.
Face recognition
Officers traced postings relating to certain images to different internet service providers around the world and then contacted Interpol to track down suspects.
Investigators say they discovered 10,000 suspect postings to over 30 different newsgroups and identified 60,000 new images. They plan to use face recognition software to identify victims in different images, to help trace them. This software has been developed in conjunction with UK company Serco, although no technical details have been released.
"This operation has sadly and distressingly brought thousands of new images of abuse to our attention," said Detective Superintendent Peter Spindler of the National Crime Squad. "These young victims need to be identified and protected as quickly as possible."
Spindler added: "We are able to show that those accessing these newsgroups did so regularly and with purpose."
Nine regional police forces in the UK were involved in the operation. Warrants for searches or arrests were issued in 19 countries, including Australia, Canada, Germany, Israel, Japan, Russia, Sweden, Turkey, and the US.
Evading detection
According to a report by the BBC, another 400 suspects could not be traced by investigators. Police have not said how they evaded detection but it is possible to post messages to news groups anonymously using intermediary servers that strip away header information.
The UK government introduced legislation in 2000, giving the police greater access to internet communications. Further provisions for the extended storage of data is included in new anti-terrorist legislation currently passing through parliament.
Privacy advocates claim that these laws could be misused and some question the justification for the legislation. Peter Sommer, at the London School of Economics computer science department, says that the techniques involved in the latest paedophile investigation did not require a special police warrant.
"It is apparent that the existing legislation was sufficient to help the NCS gather evidence and secure the ISP co-operation needed," Sommer told New Scientist."
"http://itccs.org/2011/02/02/memorandum-on-the-organized-disappearance-torture-exploitation-and-murder-of-women-and-children-on-canada-s-west-coast-a-summary-from-eyewitnesses/"
"Serious Fraud Office launches inquiry into G4S and Serco overcharging claims
Investigation follows justice secretary's claims that firms overcharged on electronic tagging contracts for offenders
Under the contracts more than 20,000 offenders are monitored on electronic tags at any one time.
Alan Travis, home affairs editor
Monday 4 November 2013 12.34 GMTFirst published on Monday 4 November 2013 12.34 GMT
The Serious Fraud Office has launched a formal criminal investigation into two of the government's biggest suppliers, G4S and Serco, following claims by the justice secretary, Chris Grayling, of tens of millions of pounds of overcharging on electronic tagging contracts for offenders.
Grayling asked the SFO to look into the billing allegations in July when he told MPs that an external audit had revealed that the overcharging included billing for tracking the movements of criminals who had moved abroad, who were back in prison, who had had their tags removed and even, in a few cases, those who had died.
The justice secretary said that in some cases the bills had continued to be presented years after active monitoring had stopped.
Whitehall sources have confirmed that the central allegation in the case revolves around charges for 3,000 phantom offenders. The justice ministry was being billed by the two companies for the tagging of 18,000 offenders a day under the £700m contract when only 15,000 were actually being monitored.
G4S said it would co-operate with the investigation and had been notified by the SFO director, David Green, that it would cover "the contract for the provision of electronic monitoring services which commenced in 2005 as amended and extended until the present day".
In July Grayling asked the SFO to look into the situation after G4S refused to co-operate with a justice ministry internal forensic audit to establish whether any dishonesty had taken place. The decision to refer Serco, which did co-operate with the MoJ audit, to the SFO was taken in September.
In July Serco said senior management had not been aware of the discrepancies but they did not believe anything dishonest had taken place. The company agreed with the MoJ that if the forensic audit showed dishonesty had taken place they would jointly call in the SFO.
The pattern of overcharging was revealed by a PricewaterhouseCoopers external audit commissioned by Grayling in May after billing discrepancies were discovered during the re-tendering process.
Under the contracts, more than 20,000 offenders are monitored on electronic tags at any one time. They are a key element in the criminal justice system's menu of community punishments as they are used to enforce curfews for prisoners on early release as well as some court orders.
In a small number of cases they have been used to track the movements of terror suspects and paedophiles. Last week prosecutions were halted against three terror suspects accused of tampering with their G4S-supplied GPS tags amid claims of faults with the tags and their straps.
The two companies are among the government's biggest suppliers. Both have already agreed to withdraw from bidding for the £3bn next-generation tagging contract.
The Cabinet Office has also been reviewing the 28 contracts that the two companies currently hold with the government worth a total of £9bn, including the management of the atomic weapons establishment at Aldermaston. Grayling has said that both companies can bid for contracts to run 70% of the probation service but will not be awarded them unless the SFO give them a clean bill of health.
Sadiq Khan, the shadow justice secretary, said the SFO decision was a major development. "In July I wrote to the SFO calling on them to investigate claims against G4S and to act swiftly to secure any possible evidence that might be needed. I hope that the time taken to launch this investigation hasn't resulted in the loss of important evidence," he said.
"With future Ministry of Justice contracts up for grabs, including more than £600m of probation contracts, the government must act swiftly and bar G4S from bidding for any more until the SFO has concluded its investigation. By failing to do so, David Cameron risks undermining public confidence in our justice system.""
"Statement of Jim Flyzik Acting Assistant Secretary for Management and Chief Information Officer (CIO) before the House Government Reform Committee 6/21/2001 ….
Treasury also hosted the Federal Bridge Certification Authority (FBCA) project for the Federal government, currently operated by GSA. The FBCA is a mechanism for the secure exchange of information between government agencies. The bridge allows agency public key infrastructures (PKIs) to interoperate as it permits digital credentials (called "digital certificates") issued by each agency to its employees to be accepted with trust and confidence by other agencies for electronic transactions. This functionality directly supports E-Government, as agencies will be able to perform Internet-enabled transactions, such as credit card collections through banks, or secure emails between agencies, with previously unattainable trust and confidence. A prototype version of the FBCA became operational in February 2000 and was successfully used in a large-scale test in April 2000. During that time, the PKIs of five different organizations within the U.S., the Canadian Government and academia, were cross-certified through the prototype FBCA. The agencies were able to interoperate, successfully exchanging digitally signed electronic mail messages. FBCA is operated by GSA and, once cross-certification has been completed, will be used by NASA, USDA's National Finance Center, FDIC, Treasury, the State of Illinois, and the Canadian Government for the electronic transfer of documents."
"DHS ICE OTD … Since 1986, through various contracts, Serco has provided full training lifecycle support for all areas of this key Law Enforcement organization including Inspections, Border Patrol, Enforcement, and DHS operations at the Federal Law Enforcement Training Academy in Glynco, GA. .. Serco developed and scripted three scenarios based on negligent practices identified by the IG report that have resulted in the use of lost or uncontrolled weapons for robbery, murder, and the accidental death of a child. We used creative animation techniques, sound effects, music, and talented voice actors playing multiple characters to create an emotional appeal much different—and infinitely more powerful—from the standard WBT offering.
Serco has trained more than 400,000 DHS students in every region and district, at every land, air and sea border crossing, in classrooms, through WBT, train-the-trainer programs, on-the-job training and through the implementation of performance support systems in a blended learning environment. In collaboration with ICE OTD, our latest efforts have resulted in the accreditation and completion of three programs, including HSI FOTP, ICE OTD IDC, and ICE OPR. Serco was integral to the ICE team that was recognized by the 2012 "Excellence in Law Enforcement" Award given to the ICE Domestic Field Operations Training Program (DFTOP) Accreditation Project for having greatly improved ICE training, increasing operational efficacy and efficiency, and minimizing safety issues to ICE officers and the public."
Yours sincerely,
Field McConnell, United States Naval Academy, 1971; Forensic Economist; 30 year airline and 22 year military pilot; 23,000 hours of safety; Tel: 715 307 8222
McConnell's Co-researcher David Hawkins Tel: 604 542-0891 Forensic Economist; former leader of oil-well blow-out teams; now sponsors Grand Juries in CSI Crime and Safety Investigation
2420 Total Views
3 Views Today
Please follow and like us: