#2703: Serco's 8(a) Banks & Zulu Teachers – Snuff Film Packet Switch – Brexit Pump and Dump
United States Marine Field McConnell 
Plum City Online – (AbelDanger.net) 
1. Abel Danger (AD) claims that Serco has been providing Zulu timing signals to an 8(a) liquidation network of up to 7,000 banks under the SBA's accelerated loan guarantee program and an intellectual elite deployed throug university teachers' pension funds.
2. AD claims that Serco injected packet-switched images into 8(a) networks to stage the snuff-film murder of Gareth Williams who was working on systems to defend the banks of the City of London from foreign attack at the time of his death in August 2010.
3. AD claims that after Gareth Williams was snuffed, Serco shareholders led by HSBC and U.S. and U.K. university teachers' pension funds, launched a Brexit pump and dump fraud using NPL atomic clocks for high frequency trading in the City in Zulu time.
4. United States Marine Field McConnell invites Donald Trump and the next prime minister of the United Kingdom to contact him for advice in neutralizing the Serco shareholders allegedly responsible for the murder of Gareth William and the events of 9/11 which Dr. Thomas Barnett refers to as the "first live-broadcast, mass snuff film in human history."(https://abeldanger.blogspot.com/2010/01/field-mcconnell-bio.html)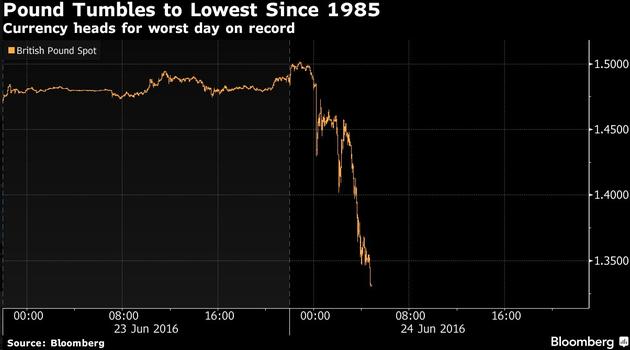 TRUMP supports #Brexit
Brexit: David Cameron resigns as UK votes to leave – BBC News 
Spy Found Dead In A Bag illegally Hacked Into Secret US Data On Clinton 
Founder of the Sisters' Small Business Theater Club (S.B.T.C!) in 1978
Copy of SERCO GROUP PLC: List of Subsidiaries AND Shareholders! 
(Mobile Playback Version)
White's Club death-bet bookmaker services dates back to 1743 and – as Cameron's friend, Churchill's grandson and Serco CEO Rupert Soames well knows – only the technology to spot fix the Zulu time of victim death has changed. 
Serco… Would you like to know more? 
Defense Ammunition Center [Outsourced to Serco]
"Digital Fires Instructor Serco – Camp Pendleton, CA Uses information derived from all military disciplines (e.g., aviation, ground combat, command and control, combat service support, intelligence, and opposing forces) to determine changes in enemy capabilities, vulnerabilities, and probable courses of action."
"Trump embraces Brexit as Clinton sounds cooler tone 
Published: June 24, 2016 10:15 a.m. ET 
Hillary Clinton says she respects the choice the British people made 
By RACHELKONING BEALS NEWS EDITOR 
Donald Trump and Hillary Clinton each made comments about the British vote to leave the European Union.
Donald Trump, the Republican party's presumptive nominee for president, cheered the U.K. "leave" vote on Friday, standing in contradiction to Democratic rival Hillary Clinton and U.S. President Barack Obama.
Trump was in Scotland for a two-day stay to formally open his newly refurbished Turnberry golf resort in Ayrshire and to visit a second golf resort. His business-focused trip met with some criticism from Republican officials, who worried Trump's slump in recent days in U.S. election polls warranted tougher campaigning at home.
"The people of the United Kingdom have exercised the sacred right of all free peoples. They have declared their independence from the European Union and have voted to reassert control over their own politics, borders and economy," Trump said in a statement on his campaign site and on social media.
"A Trump Administration pledges to strengthen our ties with a free and independent Britain, deepening our bonds in commerce, culture and mutual defense. The whole world is more peaceful and stable when our two countries — and our two peoples — are united together, as they will be under a Trump Administration," it said.
In a broadcast of a question-and-answer session with reporters at the golf opening, Trump said Brexit "will ultimately turn out to be a good thing."
Europe, like the U.S., has made "tremendous mistakes," he said. And he added, when asked, that a breakup of the European Union "looks like it's on its way." He said U.S. officials don't know what impact of the "out" vote will have on the U.S. economy.
U.K. Prime Minister David Cameron has said he would resign in the wake of the result. And the Brexit vote has roiled global markets, sending the British pound to levels against the dollar last seen more than 30 years ago. European stocks plunged, and U.S. stocks opened sharply lower.
Read: The U.K. has voted for Brexit — what happens next?
Obama had urged Britain to remain in the EU. The White House said in a statement that President Obama has been briefed on the results in the U.K. referendum, and he will continue to be updated by his team "as the situation warrants."
The White House statement added, "We expect the President will have an opportunity to speak to Prime Minister Cameron over the course of the next day, and we will release further comment as soon as appropriate."
Former Secretary of State Hillary Clinton, the presumptive Democratic nominee for president, was far cooler than Trump in her assessment.
"We respect the choice the people of the United Kingdom have made," she said in a statement.
"Our first task has to be to make sure that the economic uncertainty created by these events does not hurt working families here."
She also took a subtle dig at Trump over his tone. "This time of uncertainty only underscores the need for calm, steady, experienced leadership in the White House to protect Americans' pocketbooks and livelihoods, to support our friends and allies, to stand up to our adversaries, and to defend our interests. It also underscores the need for us to pull together to solve our challenges as a country, not tear each other down."
Among other issues, immigration was a divisive feature of the Brexit campaign and in the U.S. election, Trump statements on immigration have been a hallmark of his platform."
"How the Daily Telegraph covered the mysterious case of Gareth Williams, the MI6 worker found dead in a sports bag.

.. 29 August 2010 
Williams was recruited by GCHQ scouts while studying at Cambridge University, it emerges. He worked at the Super Computer Centre, developing techniques to speed up data encryption, before taking postings at RAF Menwith Hill in North Yorkshire and the US NSA's Fort Meade base. He was due to start work at GCHQ's Cyber Security Operations Centre after his posting at MI6 came to an end.

30 August 2010  
Murder detectives tell the Daily Telegraph Williams may have been killed by a foreign intelligence agency seeking to stop his code-breaking work. They say Williams returned from a foreign trip on August 11 and was last seen alive on August 15 – eight days before his body was discovered. Sources close to the inquiry said they are looking at the possibility that his body was manhandled into the bag in order to remove it from the premises. A pathologist remains unsure how Williams died. His family pay tribute to a "generous, loving, son, brother and friend".

2 September 2010 
A coroner reveals Mr Williams was padlocked into the sportsbag when he was found dead.

6 September 2010 
Police suspect Mr Williams was poisoned – and launch a hunt for a Mediterranean-looking couple who visited the Pimlico safehouse before he died. CCTV footage shows the spy shopping in the West End wearing a red t-shirt and beige trousers.

12 September 2010 
Mr Williams was working on systems to defend the banks of the City of London from foreign attack at the time of his death, the Sunday Telegraph learns. One theory being examined is that Mr Williams may have had an approach from a rival agency, and either rebuffed it without informing his superiors or initially agreed to cooperate then got cold feet. If such an approach had been exposed there would have been severe political and diplomatic repercussions, making it expedient for Mr Williams to be killed."
"Spy found dead in a bag 'had infuriated his MI6 bosses by illegally hacking into secret US data on Bill Clinton'
Gareth Williams's body was found in a bag at his London flat five years ago
Spy illegally hacked into secret data on former U.S. president Bill Clinton
Personal voicemail messages left by the spy were deleted after he died
By JENNY STANTON FOR MAILONLINE
PUBLISHED: 10:49 GMT, 30 August 2015 | UPDATED: 13:56 GMT, 30 August 2015
The British spy whose body was found padlocked inside a bag in his flat had illegally hacked into secret data on former U.S. president Bill Clinton, it has been revealed.

Gareth Williams, 31, was discovered in a holdall in the bath at his London home five years ago this month, but the mystery surrounding his death has never been solved.

Today, it has been revealed the spy had dug out a guest list for an event Clinton was due to attend as a favour for a friend.

Read more: http://www.dailymail.co.uk/news/article-3215890/Spy-dead-bag-infuriated-MI6-bosses-illegally-hacking-secret-data-Bill-Clinton.html#ixzz4CPkBQzVE 
Follow us: @MailOnline on Twitter | DailyMail on Facebook" 
"NEWS A CRIMINAL SLIPS THROUGH 
BY NEWSWEEK STAFF ON 4/24/05 AT 8:00 PM 
Chris O'Keefe, a tech manager at TIAA-CREF, the massive pension fund for teachers and professors, figured it was a no-brainer to hire Sonia Radencovich. Her resume listed the right experience for testing TIAA-CREF's computer databases that held client data like Social Security numbers. And she was a contractor from Tek Systems, a "preferred vendor" to TIAA-CREF. O'Keefe assumed Tek had checked her background. "She seemed like the type of person you could trust," he says.
Radencovich, however, left some key facts off her resume, NEWSWEEK has learned. Just days before she began work at TIAA-CREF last Sept. 27, she was sentenced to four years in prison for her role in a huge financial scam. Under what appears to be her real name–Sonia Howe–she was convicted of helping her friend and lover Martin Frankel bilk more than $200 million from insurance firms. She was to begin her sentence on Jan. 4, a few months after she started at TIAA-CREF, at the same prison that housed Martha Stewart for five months.
But her criminal background went undetected for nearly two months, during which she had access to customer data from a number of colleges, including Harvard, the University of Michigan and Purdue. A co-worker knew about her from the Frankel scam (he's serving 16 years) and notified management. Fund execs say they then discovered she had brought her laptop computer to the office–a violation of policy–and downloaded some data. She was fired in November and is now in prison on charges of racketeering and money laundering."
"[Blackmail] The word is variously derived from the word for tribute (in modern terms, protection racket) paid by English and Scottish border dwellers to Border Reivers in return for immunity from raids and other harassment .. Border reivers were raiders along the Anglo-Scottish border from the late 13th century to the beginning of the 17th century. Their ranks consisted of both Scottish and English families, and they raided the entire Border country without regard to their victims' nationality. Their heyday was perhaps in the last hundred years of their existence, during the time of the Stewart Kings in Scotland and the Tudor dynasty in England." 

"Police drop investigation into Serco prisoner transport contract 
The outsourcing group said there was no evidence of individual or corporate wrongdoing 
7:42AM GMT 19 Dec 2014 
The City of London Police has closed an investigation into Serco's prisoner transport contract after more than a year of work, enabling the firm to continue with the contract until 2018.

The Ministry of Justice called in the police in August 2013 to examine whether Serco had misleadingly recorded prisoners as being ready for court when they were not, in order to meet the performance criteria of the contract.

However, Serco said on Friday that the probe into the Prisoner Escort and Custody Services (PECS) contract had been closed after the police found no evidence to support bringing charges against the outsourcing firm or its staff.

"The information obtained was also sufficient for the City of London Police to conclude there was no evidence of any corporate-wide conspiracy or an intention to falsify figures to meet the DRACT [designated ready and available for court time] contract requirement by senior Serco management or at the board level of the company," the firm said in a statement.

The Ministry of Justice had said it would end the contract immediately if the firm's board was found to have done wrong." 

"Serco awarded new European External Action Service IT contract 
Serco has secured a new service contract to deliver a central management service for ITclassified systems. The services will be delivered in Brussels with all staff execting the service holdingsecurity clearance up to 'Secret UE' level to access the classified zones. The duration of the contract is 4 years and it is valued at 9,000,000 EUR.

The European External Action Service is the European Union's diplomatic corps. It supports the EU foreign affairs chief (High Representative for Foreign Affairs and Security Policy, Catherine Ashton) in conducting the common foreign and security policy. It has Delegations around the world working on behalf of the people of Europe and representing the EU as a whole. The EEAS manages the EU's response to crises, has intelligence capabilities and cooperates with the European Commission in areas which it shares competence with.

The EEAS operates classified information systems (CIS) in order to securely exchange and process classified information. Serco are responsible for ensuring these CIS will be maintained, supported and monitored on a daily basis to ensure reliable and performing services.

The service's that Serco will be responsible for include,setting up a Service Centre to manage the services in a global approach, beyond pure support. This Service Centre will resolve all tickets and service requests related to CIS:

It shall act as a single interface for receiving and recording of all calls, incidents and requests regarding CIS; It shall restore as quickly as possible the service in order to minimize the impact of an incident." 

"[DOJ Pride and Serco's 8(a) protégé company Base One Technologies] Information Security Services 
Information Security Planning is the process whereby an organization seeks to protect its operations and assets from data theft or computer hackers that seek to obtain unauthorized information or sabotage business operations. Without a properly planned and managed Information Security Plan, an organization runs the risk of law suits, loss of data, compromised operations and loss of reputation. Our experts have secured some of the world largest and most complex commercial and carrier networks, as well as conducted extensive analysis and implementation work on some of the Federal Government's most sensitive and critical environments, such as the FAA.

Base One Technologies takes your information security needs seriously! We conduct business analysis, install solutions and protect your network from unauthorized entry and data loss. We are there in the beginning to provide guidance and support to your data security program, through to implementation and eventually during the support life cycle providing process and procedures for incident reporting, analysis and counter measures.

Key Clients Benefiting From Our Information Security Expertise: Base One Technologies Expertly researches, designs, and develops information security policies that protect your data and manage your firm's information technology risk at levels acceptable to your business.

Performs architectural assessments and conducts both internal and external penetration testing. The results of these efforts culminate in an extensive risk analysis and vulnerabilities report.

Develops and implements multi-layer Information Security Solutions, practices and procedures. We deploy Intrusion Detection Systems (IDS) and IP Security with VPN solutions using Cisco routers, Frame Relay, firewalls, address and port translation, obscurity standards and authentication technologies (AAA, 3DES, TACACS, etcŠ), to enhance and meet the level of Data Security required for global organizations.

Conducts IT Security and Risk Assessment in Federal government as well as security testing, implementing security for multiple platforms and operating systems around the world.

Ability to conduct business process analysis to provide technical security countermeasures, risk management and data communications security planning for large organizations.

Provides computer security integration for web server and traditional client-server based applications.

We secure environments up to as many layers as required by our clients' policies, industry practices, and regulating bodies – including the desktop and user experience as required.

Develops, implements and supports Information Security Counter measures such as honey-pots and evidence logging and incident documentation processes and solutions."

"Government still paying G4S and Serco millions for tagging despite ban 
Two firms which faced criminal investigations over alleged overcharging received £13.2m between them after losing contract, analysis shows.
Electronic monitoring tags are used to enforce curfews on more than 100,000 offenders each year.
Photograph: Martin Argles/Guardian 
Alan Travis Home affairs editor Thursday 25 June 2015 00.01 BST
Last modified on Thursday 25 June 201511.46 BST 
The Ministry of Justice is still paying security firms G4S and Serco millions of pounds every month for supplying electronic tagging equipment, more than a year after both companies were barred from running the contract.

Both companies faced criminal investigations by the Serious Fraud Office over allegations of overcharging that led to them repaying nearly £180m.

The continuing monthly payments to the two companies were uncovered by an analysis of Ministry of Justice (MoJ) data by the Centre for Crime and Justice Studies which shows that G4S was paid a total of £8.7m between March 2014 – when it lost the tagging contract – and February 2015. Serco was paid £4.5m over the same period.

The electronic monitoring tags are used to enforce curfews on more than 100,000 offenders each year. The outsourcing giant Capita took over the contract on an interim basis in April last year. In July 2014, Capita and three other companies were named as the winners of a £265m six-year contract to supply the next generation of satellite tracking tags, which would allow dangerous and repeat offenders to be monitored around the clock.

The MoJ agreed that Capita should continue to use the older G4S/Serco tagging equipment until the first satellite tracking tags were due to come into use by the end of last year.

But there have been continued delays in the development of the satellite tracking tags and the contracts with G4S and Serco to use their equipment have been extended. The Guardian understands that they were given a 15-month extension earlier this year with a further extension possible when that expires in 2016.

Richard Garside of the Centre for Crime and Justice Studies said: "The ministry is continuing to pay G4S and Serco for the supply of electronic tagging equipment months after the contracts should have been terminated, because the timetable for the next generation of satellite tagging technology has slipped and slipped.

"The ministry needs to clarify, as soon as possible, when payments to G4S and Serco will end."

Garside claimed that the MoJ had originally published inaccurate data showing that the two companies had been paid a total of £32m but had since clarified the figure as being £13.2m.

An MoJ spokeswoman said: "G4S and Serco no longer deliver electronic monitoring services. We have always been clear Capita would continue to use their systems until new tags were developed, which gave taxpayers value for money and put public safety first."

She said that the Centre for Crime and Justice Studies' original interpretation of the MoJ data had been incorrect as the bulk of the reported £32m that had been spent had been for the period in 2013 and 2014 when G4S and Serco still held the tagging contract.

The former justice secretary, Chris Grayling, announced in July last year that a small Redditch company, Steatite, would supply the new generation of satellite GPS tracking tags. They in turn sub-contracted to a Taiwanese company, Sanav. But it is understood that the first Steatite tags were rushed into use last year in an attempt to meet Grayling's end-of-year deadline, but had to be withdrawn amid a dispute over intellectual property rights and other issues. The tags may not be ready until 2016 or later.

G4S runs the largest current satellite tracking programme in the world in France where it tracks the daily movements of 12,000 offenders. A G4S spokesman said: "Our GPS-enabled electronic monitoring technology is a world-leader – designed, developed and exported from our base in Leicester to 17 countries around the world – and we will continue to support the ministry of justice in England and Wales in any way we can."

This article was amended on 25 June 2015 to make it clear that Steatite, not Capita, was responsible for the delays in the development of the satellite tags."

"Real-time interactive wagering on event outcomes 
Publication number: 20040204232 Abstract: Systems and methods for real-time interactive wagering on event outcomes are presented. Clients are first qualified and given wagering limits before being allowed to interactively wager on event outcomes. Event outcomes may be based on, for example, financial markets and indices, sporting and entertainment events, casino games, casino performances, and natural phenomena such as weather and earthquakes. Events on which wagers can be placed include both those with known and unknown outcome probabilities, and wagers can be a fixed-odds type or a spread-bet type. Wager transactions, including acceptances and confirmations, are executed in real time. Clients can customize displays of events on which they are authorized to wager. Real-time client credit management, automatic dealer hedging, automatic price-spread adjustments, and automatic client and dealer defined wagering limits are also provided.

Type: Application 
Filed: April 10, 2003 
Publication date: October 14, 2004 
Inventors: Joseph M. Asher, Howard W. Lutnick"
"[White's Club member] Rupert Christopher Soames OBE (born 18 May 1959) is a British businessman, CEO of the outsourcing company Serco.[1] Soames was born in Croydon, Surrey, to Lord and Lady Soames. He is a grandson of Sir Winston Churchill, a nephew of the former Defence Secretary Duncan Sandys and Diana Churchill; the journalist Randolph Churchill and the actress and dancer Sarah Churchill and a great-nephew of the founders of the Scout movement, Robert Baden-Powell and Olave Baden-Powell. His brother is the Conservative MP Sir Nicholas Soames.

Education[edit]

Soames was educated at St. Aubyns Preparatory School in Rottingdean, East Sussex and Eton College,[2] and then Worcester College at the University of Oxford,[3] during which time he worked as a DJ at the London nightclub Annabel's, as well as being elected to the Presidency of the Oxford Union.[3]

Career[edit]

Upon graduation, he was offered a position at General Electric Company (GEC) by the managing director Arnold Weinstock. He remained at GEC for 15 years, working in the company's avionics and computing divisions, and became managing director of Avery Berkel, running the company's UK, India, Asia and Africa operations.[4]

After leaving GEC in 1997, Soames joined the software company Misys as chief executive of its Midas-Kapiti division. He was promoted to chief executive of the Banking and Securities Division in June 2000.[5]

Soames left Misys after a disagreement with Misys founder Kevin Lomax on the company's direction, and was appointed chief executive of power hire group Aggreko in June 2003,[6] replacing Philip Harrower who died when his car collided with a train in the United States.[7]

Soames was appointed Officer of the Order of the British Empire (OBE) in the 2010 New Year Honours.[8] In November 2010 Rupert Soames gave a speech to Holyrood in which he warned, "In the UK, we are already close to the rocks, because, over the next 8 years a third of our coal-fired capacity, two-thirds of our oil-fired capacity, and nearly three-quarters of our nuclear capacity will be closed down either through age or the impact of the European Large Combustion Plant Directive. Absent a massive and immediate programme of building new power stations, with concrete being poured in the next two years, we will be in serious danger of the lights going out." 
"UK Cabinet Office – Emergency Planning College – Serco …..Types of Exercise 
Workshop Exercises These are structured discussion events where participants can explore issues in a less pressurised environment. They are an ideal way of developing solutions, procedures and plans rather than the focus being on decision making. Table Top Exercises These involve a realistic scenario and will follow a time line, either in real-time or with time jumps to concentrate on the more important areas. The participants would be expected to be familiar with the plans and procedures that are being used although the exercise tempo and complexity can be adjusted to suit the current state of training and readiness. Simulation and media play can be used to support the exercise. Table-top exercises help develop teamwork and allow participants to gain a better understanding of their roles and that of other agencies and organisations. Command/Control Post Exercises These are designed primarily to exercise the senior leadership and support staff in collective planning and decision making within a strategic grouping. Ideally such exercises would be run from the real command and control locations and using their communications and information systems [Feeling lucky, Punk?]. This could include a mix of locations and varying levels of technical simulation support. The Gold Standard system is flexible to allow the tempo and intensity to be adjusted to ensure maximum training benefit, or to fully test and evaluate the most important aspects of a plan. Such exercises also test information flow, communications, equipment, procedures, decision making and coordination. Live Exercises These can range from testing individual components of a system or organisation through to a full-scale rehearsal. They are particularly useful where there are regulatory requirements or with high-risk situations. They are more complex and costly to organise and deliver but can be integrated with Command Post Exercises as part of a wider exercising package." 
"Serco do a bunch more that didn't even make our story: As well as thanking God for his success, CEO Chris Hyman is a Pentecostal Christian who has released a gospel album in America and fasts every Tuesday. Amazingly, he was also in the World Trade Centre on 9/11, on the 47th floor addressing shareholders [including Bilderberg bankers such as HSBC and the Rockefeller-controlled JP Morgan Chase] Serco run navy patrol boats for the ADF, as well as search and salvage operations through their partnership with P&O which form Defence Maritime Services. Serco run two Australian jails already, Acacia in WA and Borallon in Queensland. They're one of the biggest companies In the UK for running electronic tagging of offenders under house arrest or parole."
"Serco farewell to NPL after 19 years of innovation 
8 January 2015  
Sercosaid goodbye to the National Physical Laboratory (NPL) at the end of December 2014 after 19 years of extraordinary innovation and science that has seen the establishment build a world-leading reputation and deliver billions of pounds of benefit for the UK economy. During that period under Serco's management and leadership, NPL has delivered an extraordinary variety and breadth of accomplishments for the UK's economy and industry. Some of the key achievements during that time have been:… It has been estimated that work carried out by the Centre of Carbon Measurement at NPL will save eight million tonnes of carbon emissions reductions (2% of UK footprint) and over half a billion pounds in economic benefit over the next decade…. 
NPL's caesium fountain atomic clock is accurate to 1 second in 158 million years and NPL is playing a key role in introducing rigour to high frequency trading in the City through NPL [Zulu] Time."
Yours sincerely,
Field McConnell, United States Naval Academy, 1971; Forensic Economist; 30 year airline and 22 year military pilot; 23,000 hours of safety; Tel: 715 307 8222
David Hawkins Tel: 604 542-0891 Forensic Economist; former leader of oil-well blow-out teams; now sponsors Grand Juries in CSI Crime and Safety Investigation
1047 Total Views
1 Views Today
Please follow and like us: