#2694: Clinton's Long Range 8(a) Pride Scenes – Cameron's Zulu Death-Bet Missions –Serco's Spot-Fixed Gays
United States Marine Field McConnell 
Plum City Online – (AbelDanger.net) 
1. Abel Danger (AD) claims that Hillary Clinton has deployed long-range 8(a) companies since 1994 to destroy evidence of murder for hire at crime scenes controlled by radical feminists in DOJ Pride with their sexual partners in ATF, BOP, DEA, FBI, USMS and OJP.
2. AD claims that in 1993, David Cameron outsourced Zulu time signals to a death-bet bookmaker service at White's Club (Fd. 1692) so Clinton could synchronize the ATF murders, body counts, media plays and tainted investigations at the Waco siege in 1993.
3. AD claims that Cameron's UK Cabinet Office used Serco to stage a Command Post Exercise for Clinton feministas crime scene where 50 gay men were spot fixed by Omar Mateen – an ISIS Crisis shooter in Orlando employed by UK security company G4S.
4. United States Marine Field McConnell invites James Comey – FBI director and former director of Serco's drug-hub banker HSBC – to investigate the role of Clinton feminists and their sexual partners in DOJ Pride in the spot-fixed murders of fathers, mothers and children at Waco in 1993 and nearly 50 gay men at Orlando in 2016 (https://abeldanger.blogspot.com/2010/01/field-mcconnell-bio.html).
HILLARY ORDERED THE MURDER OF THE CHILDREN OF WACO 
Analyzing the coverage of the Orlando massacre 
Orlando gay club shooting: What we know about Omar Mateen – BBC News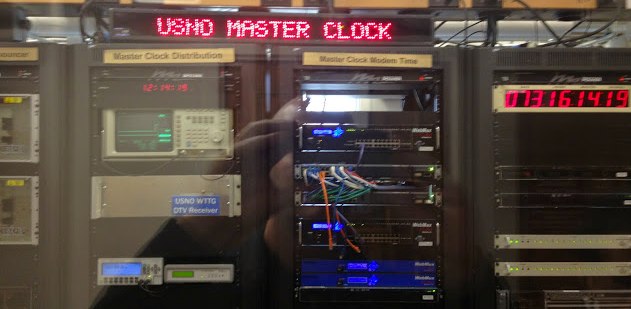 Founder of the Sisters' Small Business Theater Club (S.B.T.C!) in 1978 
Copy of SERCO GROUP PLC: List of Subsidiaries AND Shareholders! 
(Mobile Playback Version)
White's Club death-bet bookmaker services dates back to 1743 and – as Cameron's friend, Churchill's grandson and Serco CEO Rupert Soames well knows – only the technology to spot fix the Zulu time of victim death has changed. 
Serco… Would you like to know more? 
"Digital Fires Instructor Serco – Camp Pendleton, CA Uses information derived from all military disciplines (e.g., aviation, ground combat, command and control, combat service support, intelligence, and opposing forces) to determine changes in enemy capabilities, vulnerabilities, and probable courses of action."

"THE SUN – LONDON – MISSED CALLS Hero cops haunted by mobile phones ringing in Orlando victims' pockets as families tried to make contact with loved ones 
The killer was shot dead just before 6am and the team's actions "most likely saved many lives" REVEALED BY ELLIE FLYNN AND TOM TOWERS 
12th June 2016, 9:54 pm 
HERO cops investigating the Orlando nightclub mass-shooting are haunted by the sound of mobile phones ringing in victims' pockets.

Shooting investigators have tried to "tune out" the sound of phones ringing from bodies strewn across the dance floor at Pulse gay club, as loved ones desperately tried to make contact.

Nine brave officers gunned down ISIS fanatic Omar Mateen, 29, after he killed 50 and injured 53 in the worst mass-shooting in American history.

The Mirror reports "investigators were forced to 'tune out' the sound of ringing phones coming from bodies strewn about the scene of the massacre".

Shocking footage from the scene shows the moment officers stormed the club, where a number of revellers were being held hostage.

A succession of gun shots can be heard in the footage, taken by a witness from a rooftop opposite the club.

Experts praised Orlando police for their swift actions, which they say "most likely saved many lives."

Orlando Police Chief John Mina said in future the police would continue to use "extreme measures."

The gunman opened fire on the dance floor inside Pulse nightclub, Orlando, at around 2am, leaving about 50 people dead and 53 others wounded.

The SWAT team made the decision to rescue the hostages around 5am, according to officials.

They used a "controlled explosion" to distract the shooter before killing him.

They were also able to rescue about 30 hostages who were hiding in the bathroom of the club.

The gunman was armed with an assault rifle, handgun and "some kind of device on him."

During the shoot-out a bullet struck an officer's Kevlar helmet, which Police Chief John Mina believes saved his life.

The footage was captured by bystander Nic Hornstein from a rooftop across the road from the club." 
"G4S shares plunge after Orlando shooting spree Monday 
13 June 2016 18.20 Shares in London-listed security firm G4S tumbled by as much as 8% today amid revelations that the Florida nightclub shooter worked for the security firm.

The company confirmed that Omar Mateen, 29, who gunned down 50 people at the Pulse nightclub in Orlando, had been employed by the business since 2007.

The world's biggest security company said he worked as a staff member at a gated retirement community in South Florida.

It added Mateen was put through screening and background checks when he was recruited in 2007, which "revealed nothing of concern".

G4S said Mateen's screening was repeated in 2013 and this threw up no new findings.

The firm said it was co-operating fully with the FBI and was aware that Mateen had been questioned by the law enforcement agency in 2013, and that its enquiries had been closed.

But the security firm added it had not been made aware of any alleged connections between Mateen and terrorist activities, or of any further FBI investigations.

Mateen was known to the FBI after making inflammatory comments to co-workers about extremism in 2013.

He was questioned twice by the bureau and investigated again in 2014 over potential links to a US suicide bomber, but the probe was dropped after he was deemed to be low-risk.

Mateen was not under surveillance and the FBI said he had legally purchased two firearms within the last week.

"We are deeply shocked by this tragic event. We can confirm that Omar Mateen had been employed by G4S since September 10th, 2007. Mateen was off-duty at the time of the incident. He was employed at a gated retirement community in South Florida," G4S said in a statement.

"Mateen underwent company screening and background checks when he was recruited in 2007 and the check revealed nothing of concern. His screening was repeated in 2013 with no findings. We are cooperating fully with all law enforcement authorities, including the FBI, as they conduct their investigations," the statement continued.

"In 2013, we learned that Mateen had been questioned by the FBI but that the enquiries were subsequently closed. We were not made aware of any alleged connections between Mateen and terrorist activities, and were unaware of any further FBI investigations," it added.

G4S employs around 623,000 staff in over 110 countries, and is run by chief executive Ashley Almanza who joined the group three years ago.

Mr Almanza is attempting to turn G4S around after a number of public scandals, including a prisoner-tagging contract in 2013 and its botched handling of security at the London Olympics in 2012.

G4S said in May that revenues for the first quarter of its year rose 4.5% to £1.5 billion as it continues to wind down loss-making contracts.

The firm added that despite global uncertainty, it had recorded a positive start to the year. 
Keywords: g4s" 
"The Waco siege was a siege of a compound belonging to the religious group Branch Davidians by American federal and Texas state law enforcement and US military between February 28 and April 19, 1993.[4] The Branch Davidians, a sect that separated in 1955 from the Seventh-day Adventist Church, was led by David Koresh and lived at Mount Carmel Center ranch in the community of Elk, Texas,[5][6][7] nine miles (14 kilometers) east-northeast of Waco. The group was suspected of weapons violations, causing a search and arrest warrant to be obtained by the Bureau of Alcohol, Tobacco, Firearms and Explosives(ATF).

The incident began when the ATF attempted to raid the ranch. An intense gun battle erupted, resulting in the deaths of four government agents and six Branch Davidians. Upon the ATF's failure to raid the compound, a siege was initiated by the Federal Bureau of Investigation (FBI), the standoff lasting 51 days. Eventually, the FBI launched an assault and initiated a tear gas attack in an attempt to force the Branch Davidians out of the ranch. During the attack, a fire engulfed Mount Carmel Center. 76 people died,[8][9]including David Koresh. Much dispute remains as to the actual events of the siege. A particular controversy ensued over the origin of the fire; a government investigation concluded in 2000 that sect members themselves had started the fire. The events near Waco, and the siege at Ruby Ridge less than 12 months earlier were both cited as the primary motivations behind the Oklahoma City bombing that took place exactly two years later."

"AUSTIN – The FBI is preparing to acknowledge in a formal statement that its agents fired pyrotechnic tear gas grenades on the last day of the Branch Davidian siege, senior federal law enforcement officials said Tuesday. The statement would represent a reversal from the federal government's adamant, long-held position that the FBI used no device capable of sparking a fire on the day the Branch Davidian compound burned near Waco. Earlier this week, former senior FBI official Danny Coulson told "The Dallas Morning NewsW that pyrotechnic grenades had been used on April 19, 1993, the day that the compound burned with David Koresh and more than 80 followers inside. Mr. Coulson's statement was the first time that a former or current federal law enforcement official publicly acknowledged the use of pyrotechnic devices on April 19. 
The government has long fended off accusations that FBI agents touched off the fire on that day, but Mr. Coulson said the pyrotechnic grenades were not responsible. Earlier Tuesday, Texas Department of Public Safety Commission Chairman James B. Francis said the Texas Rangers have "overwhelming evidence" supporting Mr. Coulson's statement about the use of pyrotechnic devices. "There are written reports by Rangers, there is photographic evidence, there is physical evidence, all three of which are problematic," said Mr. Francis. Later, officials with the U.S. Justice Department began backing away from their long-held assertion that the FBI used no pyrotechnic devices when it launched a tear gas assault to end the 51-day standoff with the Branch Davidians.

"We've seen the reports, and we're trying to get to the bottom of them," said Justice Department spokesman Myron Marlin, declining to comment further. Senior federal law enforcement officials in Washington said Tuesday night that the FBI was drafting a statement that would confirm that two pyrotechnic devices were used. A spokesperson at FBI headquarters initially told reporters that a statement would be released Tuesday afternoon but later said it had been postponed until Wednesday. Mr. Coulson, a former assistant deputy director of the FBI and founding commander of the hostage rescue team, told the News this week that he recently learned that two M-651 CS tear gas grenades were fired hours before the compound burned."
"[White's Club member] Rupert Christopher Soames OBE (born 18 May 1959) is a British businessman, CEO of the outsourcing company Serco.[1] Soames was born in Croydon, Surrey, to Lord and Lady Soames. He is a grandson of Sir Winston Churchill, a nephew of the former Defence Secretary Duncan Sandys and Diana Churchill; the journalist Randolph Churchill and the actress and dancer Sarah Churchill and a great-nephew of the founders of the Scout movement, Robert Baden-Powell and Olave Baden-Powell. His brother is the Conservative MP Sir Nicholas Soames.

Education[edit]

Soames was educated at St. Aubyns Preparatory School in Rottingdean, East Sussex and Eton College,[2] and then Worcester College at the University of Oxford,[3] during which time he worked as a DJ at the London nightclub Annabel's, as well as being elected to the Presidency of the Oxford Union.[3]

Career[edit]

Upon graduation, he was offered a position at General Electric Company (GEC) by the managing director Arnold Weinstock. He remained at GEC for 15 years, working in the company's avionics and computing divisions, and became managing director of Avery Berkel, running the company's UK, India, Asia and Africa operations.[4]

After leaving GEC in 1997, Soames joined the software company Misys as chief executive of its Midas-Kapiti division. He was promoted to chief executive of the Banking and Securities Division in June 2000.[5]

Soames left Misys after a disagreement with Misys founder Kevin Lomax on the company's direction, and was appointed chief executive of power hire group Aggreko in June 2003,[6] replacing Philip Harrower who died when his car collided with a train in the United States.[7]

Soames was appointed Officer of the Order of the British Empire (OBE) in the 2010 New Year Honours.[8] In November 2010 Rupert Soames gave a speech to Holyrood in which he warned, "In the UK, we are already close to the rocks, because, over the next 8 years a third of our coal-fired capacity, two-thirds of our oil-fired capacity, and nearly three-quarters of our nuclear capacity will be closed down either through age or the impact of the European Large Combustion Plant Directive. Absent a massive and immediate programme of building new power stations, with concrete being poured in the next two years, we will be in serious danger of the lights going out." 
"UK Cabinet Office – Emergency Planning College – Serco …..Types of Exercise 
Workshop Exercises These are structured discussion events where participants can explore issues in a less pressurised environment. They are an ideal way of developing solutions, procedures and plans rather than the focus being on decision making. Table Top Exercises These involve a realistic scenario and will follow a time line, either in real-time or with time jumps to concentrate on the more important areas. The participants would be expected to be familiar with the plans and procedures that are being used although the exercise tempo and complexity can be adjusted to suit the current state of training and readiness. Simulation and media play can be used to support the exercise. Table-top exercises help develop teamwork and allow participants to gain a better understanding of their roles and that of other agencies and organisations. Command/Control Post Exercises These are designed primarily to exercise the senior leadership and support staff in collective planning and decision making within a strategic grouping. Ideally such exercises would be run from the real command and control locations and using their communications and information systems [Feeling lucky, Punk?]. This could include a mix of locations and varying levels of technical simulation support. The Gold Standard system is flexible to allow the tempo and intensity to be adjusted to ensure maximum training benefit, or to fully test and evaluate the most important aspects of a plan. Such exercises also test information flow, communications, equipment, procedures, decision making and coordination. Live Exercises These can range from testing individual components of a system or organisation through to a full-scale rehearsal. They are particularly useful where there are regulatory requirements or with high-risk situations. They are more complex and costly to organise and deliver but can be integrated with Command Post Exercises as part of a wider exercising package." 
"Serco do a bunch more that didn't even make our story: As well as thanking God for his success, CEO Chris Hyman is a Pentecostal Christian who has released a gospel album in America and fasts every Tuesday. Amazingly, he was also in the World Trade Centre on 9/11, on the 47th floor addressing shareholders [including Bilderberg bankers such as HSBC and the Rockefeller-controlled JP Morgan Chase] Serco run navy patrol boats for the ADF, as well as search and salvage operations through their partnership with P&O which form Defence Maritime Services. Serco run two Australian jails already, Acacia in WA and Borallon in Queensland. They're one of the biggest companies In the UK for running electronic tagging of offenders under house arrest or parole."
"Serco farewell to NPL after 19 years of innovation 
8 January 2015  
Sercosaid goodbye to the National Physical Laboratory (NPL) at the end of December 2014 after 19 years of extraordinary innovation and science that has seen the establishment build a world-leading reputation and deliver billions of pounds of benefit for the UK economy. During that period under Serco's management and leadership, NPL has delivered an extraordinary variety and breadth of accomplishments for the UK's economy and industry. Some of the key achievements during that time have been:… It has been estimated that work carried out by the Centre of Carbon Measurement at NPL will save eight million tonnes of carbon emissions reductions (2% of UK footprint) and over half a billion pounds in economic benefit over the next decade…. 
NPL's caesium fountain atomic clock is accurate to 1 second in 158 million years and NPL is playing a key role in introducing rigour to high frequency trading in the City through NPL [Zulu] Time."
Yours sincerely,
Field McConnell, United States Naval Academy, 1971; Forensic Economist; 30 year airline and 22 year military pilot; 23,000 hours of safety; Tel: 715 307 8222
David Hawkins Tel: 604 542-0891 Forensic Economist; former leader of oil-well blow-out teams; now sponsors Grand Juries in CSI Crime and Safety Investigation
899 Total Views
1 Views Today
Please follow and like us: