#2693: Clinton's Pride in the Middle Attacks – Serco's 8(a) ISIS Ammo – Zulu Spot-Fixed Gays
United States Marine Field McConnell 
Plum City Online – (AbelDanger.net) 
1. Abel Danger (AD) claims that Hillary Clinton and Field McConnell's sister Kristine Marcy, founded DOJ Pride in 1994 to launch man-in-the-middle attacks on the leaders of the ATF, BOP, DEA, FBI, USMS and OJP with the technology needed to track and kill the enemies of radical feminists.
2. AD claims that Serco's women-owned 8(a) companies equipped aides to the former Secretary of State Clinton with ATF and FBI communications networks so they could ship ammo through the National Defense Ammunition Center for MitM attacks fraudulently attributed to ISIS.
3. AD claims that Serco provided the feminists on DOJ Pride with Zulu time signals to spot fix the murders of 50 gay men by Omar Mateen the alleged ISIS shooter in Orlando who was employed by the British security company G4S and whose father hated gays.
4. United States Marine Field McConnell invites James Comey – FBI director and former director of Serco's drug-hub banker HSBC – to investigate Clinton's DOJ Pride feminists and U.K. security companies engaged in man-in-the-middle attacks on the United States and its allies. (https://abeldanger.blogspot.com/2010/01/field-mcconnell-bio.html).
Iraq War: More evidence of US supplying ISIS with guns, ammo and food. 
Orlando gay club shooting: What we know about Omar Mateen – BBC News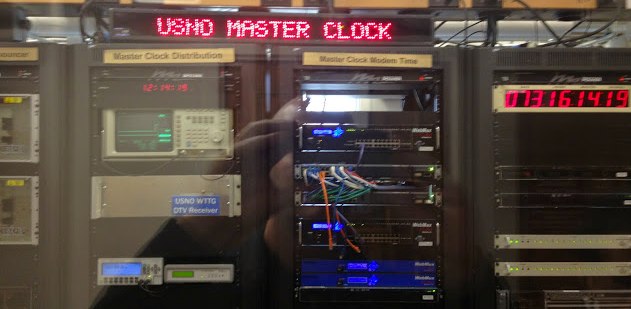 Founder of the Sisters' Small Business Theater Club (S.B.T.C!) in 1978 
Copy of SERCO GROUP PLC: List of Subsidiaries AND Shareholders! 
(Mobile Playback Version)
White's Club death-bet bookmaker services dates back to 1743 and – as Cameron's friend, Churchill's grandson and Serco CEO Rupert Soames well knows – only the technology to spot fix the Zulu time of victim death has changed. 
Serco… Would you like to know more? 
"Digital Fires Instructor Serco – Camp Pendleton, CA Uses information derived from all military disciplines (e.g., aviation, ground combat, command and control, combat service support, intelligence, and opposing forces) to determine changes in enemy capabilities, vulnerabilities, and probable courses of action."

"Orlando Killer Worked For Company Transporting Illegal Immigrants Inside US; Was Interviewed By FBI 3 Times 
by Tyler Durden – Jun 13, 2016 5:30 AM 
FacebookTwitterGoogle+LinkedInReddit 
In a surprising discovery, the Palm Beach Post first reported that according to state records, Orlando shooter Omar Mateen – who as we reported earlier was licensed as a security guard and also holds a firearms license – was employed by the US subsidiary of G4S plc, a British multinational security services company, whose US-headquarters are located in Jupiter, Fla, and which also happens to be the world's largest security company by revenue. Shortly thereafter, G4S confirmed that Omar Mateen has worked for the company since 2007. This is the statement released from G4S:

"We are shocked and saddened by the tragic event that occurred at the Orlando nightclub. We can confirm that Omar Mateen had been employed with G4S since September 10, 2007. We are cooperating fully with all law enforcement authorities, including the FBI, as they conduct their investigation. Our thoughts and prayers are with all of the friends, families and people affected by this unspeakable tragedy."

In other words, Mateen who according to preliminary reports, had been on a terrorist watchlist, and who still managed to obtain weapons thanks to his various licenses and permits just last week, was employed by one of the world's largest security companies, where he may have had extensive clearances well above his pay grade, not to mention access to sophisticated military weapons and equipment.

But where it gets more disturbing is that as Judicial Watch reported several days ago, in a post titled, "DHS Quietly Moving, Releasing Vanloads Of Illegal Aliens Away From Border", border patrol sources said that the Department of Homeland Security (DHS) was quietly transporting illegal immigrants from the Mexican border to Phoenix and releasing them without proper processing or issuing court appearance documents. As a reminder, the government classifies them as Other Than Mexican (OTM) and this week around 35 were transferred 116 miles north from Tucson to a Phoenix bus station where they went their separate way. Judicial Watch was present when one of the white vans carrying a group of OTMs arrived at the Phoenix Greyhound station on Buckeye Road.

And this is where the Mateen-G4S link emerges: as JW reported previously, a security company contracted by the U.S. government is driving the OTMs from the Border Patrol's Tucson Sector where they were in custody to Phoenix, sources said. The firm is the above mentioned G4S, the world's leading security solutions group with operations in more than 100 countries and 610,000 employees. G4S has more than 50,000 employees in the U.S. and its domestic headquarters is in Jupiter, Florida.

Judicial Watch noted that it had filed a number of public records requests to get more information involving the arrangement between G4S and the government, specifically the transport of illegal immigrants from the Mexican border to other parts of the country. The photo below shows the uniformed G4S guard that transported the OTMs this week from Tucson to Phoenix.

Outraged Border Patrol agents and supervisors on the front lines say illegal immigrants are being released in droves because there's no room to keep them in detention. "They're telling us to put them on a bus and let them go," said one law enforcement official in Arizona. "Just move those bodies across the country." Officially, DHS denies this is occurring and in fact earlier this year U.S. Customs and Border Protection Commissioner R. Gil Kerlikowske blasted Border Patrol union officials for denouncing this dangerous catch-and-release policy.

Kerlikowske's scolding came in response to the congressional testimony of Bandon Judd, chief of the National Border Patrol Council, the labor union that represents line agents. Judd told lawmakers on the House Judiciary Committee that illegal immigrants without serious criminal convictions can be released immediately and disappear into the shadows. Kerlikowske shot back, telling a separate congressional committee: "I would not stand by if the Border Patrol was — releasing people without going through all of the formalities. 
* * *

Meanwhile, the Hill reported that Mateen's employment, and gun licenses, were untouched even though the FBI confirmed it had interviewed the 29-year-old three times before the shooting took place early Sunday morning. An official said that the FBI first became aware of the suspect, Omar Mateen, 29, in 2013 when he made "inflammatory comments to coworkers alleging possible terrorist ties."

In the course of that investigation, Mateen was interviewed twice, but the FBI was unable to verify the substance of his comments.

Then, one year later, in 2014 the FBI conducted an investigation into possible ties between Mateen and an American suicide bomber. The FBI conducted another investigation, which included an interview with Mateen, but determined that the contact did not constitute a threat at that time. Which may be an overstatement: the FBI's 2014 probe allegedly found that the Orlando shooter had "minimal" contact with Florida al-Nusra fighter Moner Abusalha who blew himself up in Syria.

In 2015, after Moner Abusalha became the first American suicide bomber in Syria, the FBI investigated Omar Mateen's connection to Abu-Salha. Abu-Salha went to the Middle East, trained, and returned to the Treasure Coast, specifically Vero and fort Pierce, to recruit. The FBI says he didn't recruit anyone, but it's possible he did have contact with Mateen.

The FBI said it is looking into any and all connections, both domestic and international to the shooting. It appears to have found nothing despite it all being laid out in front of its face.

The agent at Sunday afternoon's press briefing also confirmed reports that the shooter called 911 before the massacre, and said his remarks had general connections to the Islamic State of Iraq and Syria (ISIS) terror group. The content of those calls is now federal evidence.

* * *

It gets even more bizarre: despite his chequered history and his numerous FBI encounters, the Orlando Police just reported that he had managed to purchase firearms in just this past week.
✔@OrlandoPolice ATF: The gunman legally purchased the firearms within the last week. 
In Florida. 
12:21 PM – 12 Jun 2016 · Orlando, FL, United States
A Bureau of Alcohol, Tobacco, Firearms and Explosives spokesperson confirmed that Mateen legally purchased 2 firearms — a handgun and a long gun, "within the past few days."

* * *

Armed with all this information, the big question, now that it has emerged that Mateen worked for the same company that has been tasked – under questionable circumstances – to transport illegals into the US, is whether or not this individual who swore allegiance to ISIS moments before the worst mass shooting and who was also employed by G4S for almost a decade, and who had been interviewed by the FBI three times and yet still managed to buy guns just last week, was also tasked in any way in facilitating the transport of illegal immigrants across the border, and if so, whether he helped other like-minded radical islamists enter the country. We are confident all these questions will be addressed by the Department of Homeland Security, the FBI and the government, and that the media – liberal or otherwise – will promptly follow up on these key questions."

"Defense Ammunition Center (DAC) 
Contract Type: Fixed Price 
Period of Performance: 10/1/2008 to 9/30/2013 
Project Overview:

Since 2008, Serco has assisted DAC with the analysis, design, development, implementation, management/ administration, and evaluation of integrated, enterprise-wide and component-specific training, learning, knowledge management, and strategic human resource management interventions that are critical to achieving their mission. Serco holds an OPM TMA TO with DAC and also a contract through GSA Millenia Lite. When the GSA contract could not support all of DACs needs, Serco recommended the use of the OPM TMA vehicle. Through these contracts, Serco provides training program management support to deliver multi-faceted best practice solutions in training development and delivery, knowledge management, portal technologies, course conversions (ILT and CBT to WBT), mobile performance applications, and Learning Management Systems support. Serco applies the ADDIE model to all course development activities including ILT, WBT, and leading-edge technologies including mobile performance applications. Serco provided LMS support and also developed and continues to manage DAC's Ammunition Community of Excellence."

"Founded in 1994 [by Hillary Clinton, Kristine Marcy and Janet Reno], DOJ Pride serves as the Department of Justice's recognized organization for Lesbian, Gay, Bisexual, and Transgender (LGBT) employees and allies. DOJ Pride works with agency leadership to identify and address key issues and areas affecting DOJ's LGBT employees. We offer regular social events and brown-bag lectures featuring leaders and experts in fields affecting the LGBT community. We also serve as a resource for current and prospective employees. Finally, we recognize and celebrate LGBT accomplishments and leaders both inside and outside the Department in our annual Pride Month Celebration and Award Ceremony."

"Mission and Charter 
MISSION:

DOJ Pride is the recognized organization for all Lesbian, Gay, Lesbian, Bisexual and Transgend employees and allies in all DOJ Offices, Boards, and Divisions; the ATF, BOP, DEA, FBI, USMS, OJP, and USAO; and contractors in any of these components. The general purposes of DOJ Pride shall be:

to identify and address issues particularly affecting Lesbian, Gay, Bisexual, and Transgender employees of the Department; to support the Department in the development and implementation of effective policies and practices for the elimination of discrimination on the basis of sexual orientation in all Departmental activities; and to serve as a resource and point of contact for its members, for those seeking or considering employment with the Department, and for other interested individuals or groups.

Anyone seeking more information should contact the DOJ Pride President, whose contact info is available here. 
BYLAWS/CHARTER:

There is hereby established, in accordance with the following provisions, an association of employees of the United States Department of Justice (the "Department") to be known as Department of Justice Pride ("DOJ Pride").

I. PURPOSE DOJ Pride's general purposes shall be: A. To identify and address issues particularly affecting gay, lesbian, bisexual and transgendered employees of the Department; B. To support the Department in the development and implementation of effective policies and practices for the elimination of discrimination on the basis of sexual orientation in all Departmental activities; and C. To serve as a resource and point of contact for its members, for those seeking or considering employment with the Department, and for other interested individuals or groups."

"WND EXCLUSIVE 
DOJ FORCES EMPLOYEES TO AFFIRM 'GAY' AGENDA 
Effort comes ahead of 'LGBT Pride Month' declared by Obama 
Published: 05/24/2013 at 9:15 PM
JEROME R. CORSI 
About | Email | Archive 
The Department of Justice is demanding its employees affirm homosexuality and the broader LGBT agenda.

This week, the DOJ mailed an internal two-page document, titled "LGBT Inclusion at Work: The 7 Habits of Highly Effective Manners," to DOJ managers in advance of "Lesbian, Gay, Bisexual, and Transgender Pride Month," LifeSiteNews.com reported.

Obama designated June as "pride" month in a presidential proclamation May 31, 2011.

The document, which was emailed to DOJ managers, was produced by DOJ Pride, an independent DOJ employee association.

Get Jerome Corsi's scorching new exposé of the American Civil Liberties Union, "Bad Samaritans: The ACLU's Relentless Campaign to Erase Faith From the Public Square" WND can find no similar "sensitivity brochure" distributed by DOJ that emphasizes the First Amendment religious freedom rights of Christians employed by who object to LGBT lifestyles on the grounds of their religious beliefs. The document poses a possible conflict of interest. The current president of DOJ Pride is an attorney employed in the DOJ office responsible for hiring and firing attorneys and adjudicating cases involving DOJ whistleblowers.

DOJ advances LGBT agenda The document requires DOJ employees to express active support of alternative LGBT lifestyles in a series of "DO" and "DON'T" statements.

Among the admonitions are the following:

"DON'T remain silent. Silence will be interpreted as disapproval."

DO use a transgender person's chosen name and the pronoun that is consistent with that person's self-identified gender.

DON'T use words and phrases like "gay lifestyle," "sexual preference" or "tranny" that are considered by many as offensive.

DO deal with offensive jokes and comments forcefully and swiftly when presented with evidence that they have occurred in the workplace.

DO speak to employees, including LGBT employees, about their experiences at work, and solicit their ideas for how to make the workplace more inclusive.

DO consider coming out of the closet if you are LGBT and not out at work. The presence of visible LGBT managers communicates that your office is open and accepting.

Established in 1994, DOJ Pride is an association formally independent of the Department of Justice, with voting membership in DOJ Pride open to any DOJ employee, former employee, individual contractor or employee of a contractor "who is interested in the association's interests and goals."

A DOJ Pride brochure specifies, "DOJ Pride works to make the Department [of Justice] a model employer of LGBT individuals."

The DOJ's distribution to managers of the DOJ Pride document implies that those who fail to actively support LGBT lifestyles are in violation of DOJ employment policy, perhaps to the point of losing their jobs or promotion opportunities.

The DOJ Pride document makes no mention of God or of the possibility that DOJ managers or employees might have a personal objection to LGBT lifestyles that that is protected by the First Amendment rights to freedom of religion and expression.

In a WND commentary, Matt Barber wrote that the "lawless administration is now ordering federal employees – against their will – to affirm sexual behaviors that in every major religion, thousands of years of history and uncompromising human biology reject."

Conflict of interest?

Computer experts have examined the metadata in the computer file for the DOJ Pride document and discovered the author was Marc Salans, the president of DOJ Pride.

Salans also serves as the assistant director in the DOJ Office of Attorney Recruitment and Management, or OARM, which is responsible for hiring all lawyers at Justice.

The DOJ website also identifies OARM as "the Department's adjudicative office in FBI Whistleblower cases."

This suggests Salans also is authorized to oversee the qualifications of lawyers hired by DOJ and adjudicate the cases of any whistleblower attempting to make public disclosure of alleged DOJ improprieties.

DOJ encourages LGBT hiring on the DOJ website, a statement regarding "diversity policy" puts "gender identity" on a par with other discrimination criteria that have been identified by the Supreme Court as being applicable under the 14th Amendment.

The relevant paragraph of the DOJ diversity management policy statement reads:

We value diversity in our workforce and embrace the cultural and demographic dimensions of our country. We work diligently to attract and retain a workforce that represents the range of personal and professional backgrounds, and experiences and perspectives that arise from differences of culture and circumstances. This includes persons of varying age, ethnicity, gender, disability, race, sexual orientation, gender identity, religion, national origin, political affiliation, socioeconomic and family status, and geographic region.

DOJ further interprets Executive Order 11478 as requiring an affirmative action policy that applies to the LGBT community.

DOJ has also established Special Emphasis Programs that includes an aim to hire and support "lesbian, gay, bisexual, and transgender applicants and employees in various categories and occupations and in all organizational components through the department." The Special Emphasis Program clearly states: "DOJ enhances diversity to Include Lesbian, Gay, Bisexual and Transgender (LGBT) individuals."

The DOJ website also includes a page in the "photo gallery" to report on the LGBT Pride Month Program conducted by DOJ on June 6, 2012. The website also features the text of a speech Attorney General Eric Holder gave at the event.

Read more at http://www.wnd.com/2013/05/doj-forces-employees-to-affirm-gay-agenda/#jHOtJUYth1YilLZr.99"
"[White's Club member] Rupert Christopher Soames OBE (born 18 May 1959) is a British businessman, CEO of the outsourcing company Serco.[1] Soames was born in Croydon, Surrey, to Lord and Lady Soames. He is a grandson of Sir Winston Churchill, a nephew of the former Defence Secretary Duncan Sandys and Diana Churchill; the journalist Randolph Churchill and the actress and dancer Sarah Churchill and a great-nephew of the founders of the Scout movement, Robert Baden-Powell and Olave Baden-Powell. His brother is the Conservative MP Sir Nicholas Soames.

Education[edit]

Soames was educated at St. Aubyns Preparatory School in Rottingdean, East Sussex and Eton College,[2] and then Worcester College at the University of Oxford,[3] during which time he worked as a DJ at the London nightclub Annabel's, as well as being elected to the Presidency of the Oxford Union.[3]

Career[edit]

Upon graduation, he was offered a position at General Electric Company (GEC) by the managing director Arnold Weinstock. He remained at GEC for 15 years, working in the company's avionics and computing divisions, and became managing director of Avery Berkel, running the company's UK, India, Asia and Africa operations.[4]

After leaving GEC in 1997, Soames joined the software company Misys as chief executive of its Midas-Kapiti division. He was promoted to chief executive of the Banking and Securities Division in June 2000.[5]

Soames left Misys after a disagreement with Misys founder Kevin Lomax on the company's direction, and was appointed chief executive of power hire group Aggreko in June 2003,[6] replacing Philip Harrower who died when his car collided with a train in the United States.[7]

Soames was appointed Officer of the Order of the British Empire (OBE) in the 2010 New Year Honours.[8] In November 2010 Rupert Soames gave a speech to Holyrood in which he warned, "In the UK, we are already close to the rocks, because, over the next 8 years a third of our coal-fired capacity, two-thirds of our oil-fired capacity, and nearly three-quarters of our nuclear capacity will be closed down either through age or the impact of the European Large Combustion Plant Directive. Absent a massive and immediate programme of building new power stations, with concrete being poured in the next two years, we will be in serious danger of the lights going out." 
"UK Cabinet Office – Emergency Planning College – Serco …..Types of Exercise 
Workshop Exercises These are structured discussion events where participants can explore issues in a less pressurised environment. They are an ideal way of developing solutions, procedures and plans rather than the focus being on decision making. Table Top Exercises These involve a realistic scenario and will follow a time line, either in real-time or with time jumps to concentrate on the more important areas. The participants would be expected to be familiar with the plans and procedures that are being used although the exercise tempo and complexity can be adjusted to suit the current state of training and readiness. Simulation and media play can be used to support the exercise. Table-top exercises help develop teamwork and allow participants to gain a better understanding of their roles and that of other agencies and organisations. Command/Control Post Exercises These are designed primarily to exercise the senior leadership and support staff in collective planning and decision making within a strategic grouping. Ideally such exercises would be run from the real command and control locations and using their communications and information systems [Feeling lucky, Punk?]. This could include a mix of locations and varying levels of technical simulation support. The Gold Standard system is flexible to allow the tempo and intensity to be adjusted to ensure maximum training benefit, or to fully test and evaluate the most important aspects of a plan. Such exercises also test information flow, communications, equipment, procedures, decision making and coordination. Live Exercises These can range from testing individual components of a system or organisation through to a full-scale rehearsal. They are particularly useful where there are regulatory requirements or with high-risk situations. They are more complex and costly to organise and deliver but can be integrated with Command Post Exercises as part of a wider exercising package." 
"Serco do a bunch more that didn't even make our story: As well as thanking God for his success, CEO Chris Hyman is a Pentecostal Christian who has released a gospel album in America and fasts every Tuesday. Amazingly, he was also in the World Trade Centre on 9/11, on the 47th floor addressing shareholders [including Bilderberg bankers such as HSBC and the Rockefeller-controlled JP Morgan Chase] Serco run navy patrol boats for the ADF, as well as search and salvage operations through their partnership with P&O which form Defence Maritime Services. Serco run two Australian jails already, Acacia in WA and Borallon in Queensland. They're one of the biggest companies In the UK for running electronic tagging of offenders under house arrest or parole."
"Serco farewell to NPL after 19 years of innovation 
8 January 2015  
Sercosaid goodbye to the National Physical Laboratory (NPL) at the end of December 2014 after 19 years of extraordinary innovation and science that has seen the establishment build a world-leading reputation and deliver billions of pounds of benefit for the UK economy. During that period under Serco's management and leadership, NPL has delivered an extraordinary variety and breadth of accomplishments for the UK's economy and industry. Some of the key achievements during that time have been:… It has been estimated that work carried out by the Centre of Carbon Measurement at NPL will save eight million tonnes of carbon emissions reductions (2% of UK footprint) and over half a billion pounds in economic benefit over the next decade…. 
NPL's caesium fountain atomic clock is accurate to 1 second in 158 million years and NPL is playing a key role in introducing rigour to high frequency trading in the City through NPL [Zulu] Time."
Yours sincerely,
Field McConnell, United States Naval Academy, 1971; Forensic Economist; 30 year airline and 22 year military pilot; 23,000 hours of safety; Tel: 715 307 8222
David Hawkins Tel: 604 542-0891 Forensic Economist; former leader of oil-well blow-out teams; now sponsors Grand Juries in CSI Crime and Safety Investigation
835 Total Views
3 Views Today
Please follow and like us: