#2688: Clinton 8(a) Sisters' Death-Bet Basement Clock – Serco's Zulu Traders Spot – SES Sabow Money Shot
United States Marine Field McConnell 
Plum City Online – (AbelDanger.net) 
1. Abel Danger (AD) claims that Hillary Clinton has equipped the 8(a) Sisterhood – a group of women-owned companies funded by the SBA loan program – with death-bet basement (covert) clocks to synchronize insider trading, entrapment, extortion and murder-for-hire missions and allow Clinton to crack the glass ceiling set by what her radical sisters call a patriarchy.
2. (AD) claims that Serco – formerly RCA GB 1929 – shareholders taught Clinton how to spot fix trades in the futures markets (cf. Cattlegate 1978, Dead Peasants 9/11) with Zulu timing signals fed to patented packet-switching devices over Serco 's global avionics and computer networks.
3. (AD) claims that Serco shareholders infiltrated the U.S. Senior Executive Service (SES) with Clinton Sisters who allegedly deployed an 8(a) death-betting Zulu teams in 1991 to stun whistle-blower Col. James E. Sabow with a cricket bat and back-haul a time-stamped money shot of part of Sabow's head being blown away by a blast from a 12 gauge shotgun.
United States Marine Field McConnell invites James Comey – FBI director and former director of Serco's dirty drug-hub banker HSBC – to investigate Clinton's 8(a) Sisters and see if he can find the name of the intellectual property lawyer (Michelle Obama?) who must have custody of a time-stamped money-shot image showing part of Colonel Sabow's head being blown off at 220745Z Jan 91 (https://abeldanger.blogspot.com/2010/01/field-mcconnell-bio.html).
Founder of the 8(a) Sisterhood in 1978
In this simulation of the club blow to the back of the Colonel's head, the club in this depiction is a field hockey stick. It is more likely that the weapon utilized was a [British] cricket bat (or similar-shaped club) where the flat part and end of the bat is similar to the hockey stick depicted here. In order to avoid abrasions during the hit, it is necessary to have the club wide enough so that an edge does not catch and abrade the scalp and the club needs to be flat or with a slight curvature so that there is no focusing of the kinetic energy in the impact that will cause abrasion. A baseball bat could not have been used to create this wound. B: The posterior of the victim's head showing the patterned massive swelling, as outlined by blood, caused by the club blow. C: Same as B, but a dashed line indicates the likely shape of the end of the club.
Copy of SERCO GROUP PLC: List of Subsidiaries AND Shareholders! 
(Mobile Playback Version)
White's Club death-bet bookmaker services dates back to 1743 and – as Cameron's friend, Churchill's grandson and Serco CEO Rupert Soames well knows – only the technology to spot fix the Zulu time of victim death has changed. 
Serco… Would you like to know more? 
"Fraudulent autopsy photo supports murder of Marine Corps Colonel and cover-up by DOD 
 (IRVINE, CA) – The death of Marine Colonel James E. Sabow in his quarters at Marine Corps Air Station El Toro, California, has taken a new twist with the discovery of a fraudulent autopsy photograph in DOD's death investigation report to the House Armed Service Committee, hiding the tramline bruise to the back of Colonel Sabow's head, a tell tale sign of a violent blow by a blunt object like a lead pipe or baseball bat.

Taylor was given access to computer records, which indicated that on January 22, 1991 the helicopter that made the routine daily rounds of Marine and Naval bases carried four men from Pendleton to El Toro. These were members of an IRT team (International Response Team).

The helicopter that routinely landed next to the tower at El Toro, on that day landed across the airfield at a point that was nearest to the colonel's housing. The four men got out and then the helicopter flew over to the tower. The helicopter landing near the Sabow's residence was reported in a February 1991 JAGMAN report (Judge Advocate General Manual investigation) without any commentary.

Four members of the International Response Team (IRT), a [Sisters 8(a)] sanctioned government assassin team working for the military, disembarked the helicopter and headed for the Sabow residence.

Burnett concluded that Colonel Sabow was subdued and murdered by three persons. The attackers planned to stage a suicide. In order for this plan to work, they had to be certain that their victim did not show signs of their attack (bruises, abrasions, grass stains on the clothing, etc.).

While the victim was being held, likely by a person holding each arm, his head was forced down and a cricket bat or a similarly constructed club was brought down with considerable force on the right occiput of the colonel's skull. The person who administered the blow took care to be sure the edge of the club was not in a position to abrade the scalp. A depressed cranial fracture on the right occipital skull is evident.

The victim fell to the ground and lay on his right side, severely wounded but still alive. He continued to breathe for at least several minutes and aspirated over one-half liter of blood into his right lung (Singhania, 1991)."

"Various publications sought to analyze the likelihood of Rodham's successful results. The editor of the Journal of Futures Markets said in April 1994, "This is like buying ice skates one day and entering the Olympics a day later. She took some extraordinary risks."[3] USA Today concluded in April 1994 after a four-week study that "Hillary Rodham Clinton had some special treatment while winning a small fortune in commodities."[8] According to The Washington Post's May 1994 analysis, "while Clinton's account was wildly successful to an outsider, it was small compared to what others were making in the cattle futures market in the 1978–79 period." However, the Post's comparison was of absolute profits, not necessarily percentage rate of return.[13] In a Fall 1994 paper for the Journal of Economics and Finance, economists from the University of North Florida and Auburn University investigated the odds of gaining a hundred-fold return in the cattle futures market during the period in question. Using a model that was stated to give the hypothetical investor the benefit of the doubt, they concluded that the odds of such a return happening were at best 1 in 31 trillion.[14]

Financial writer Edward Chancellor noted in 1999 that Clinton made her money by betting "on the short side at a time when cattle prices doubled."[15] Bloomberg News columnist Caroline Baum and hedge fund manager Victor Niederhoffer published a detailed 1995 analysis in National Review that found typical patterns and behaviors in commodities trading not met and concluded that her explanations for her results were highly implausible.[16] Possibilities were raised that broker actions such as front running of trades, or a long straddle with the winning positions thereof assigned to a favored client, had taken place.[13][16]

In a 1998 article, Marshall Magazine, a publication of the Marshall School of Business, sought to frame the trading, the nature of the results, and possible explanations for them:

These results are quite remarkable. Two-thirds of her trades showed a profit by the end of the day she made them and 80 percent were ultimately profitable. Many of her trades took place at or near the best prices of the day.

Only four explanations can account for these remarkable results. Blair may have been an exceptionally good trader.

Hillary Clinton may have been exceptionally lucky. Blair may have been front-running other orders. Or Blair may have arranged to have a broker fraudulently assign trades to benefit Clinton's account.[17]"

"'Revolution': Hillary Clinton Shatters Political Glass Ceiling 
Hillary Clinton is presumptive nominee, making history 3:39 Almost eight years to the day after ending her first presidential bid while celebrating the 18 million cracks her supporters put in the "highest, hardest glass ceiling," Hillary Clinton took a major step towards breaking through that final barrier Monday evening, and towards becoming the country's first woman president.

Clinton surpassed the "magic number" of delegates needed to clinch the Democratic Party's nomination, according to NBC News projections, to become the first woman in America's 240-year history to be selected as the nominee of a major political party.

The projection, based on new commitments from superdelegates, came one day before voters in California and five other states were set to push Clinton over the threshold of delegates needed to claim the party's presumptive nomination. "It's been an incredible journey," Clinton told reporters Monday in California before she was declared the presumptive nominee. "My supporters are passionate. They are committed. They have voted for me in great numbers across our country for many reasons. But among those reasons is their belief that having a woman president will make a great statement, a historic statement, about what kind of country we are, what we stand for. It's really emotional."

Related: Clinton Hits 'Magic Number' of Delegates to Clinch Nomination

The historic nature of Clinton's candidacy has been an undercurrent throughout her second presidential bid, but rarely at its forefront. That will likely change Tuesday night when Clinton declares victory at a celebratory rally with supporters in Brooklyn.

"It's a revolution, really," said Terry O'Neill, the president of the National Organization for Women. "It's not quite yet the highest, hardest glass ceiling, because that would be the presidency, but it's just an amazing first."

Hillary Clinton hits 'magic number': What will Bernie Sanders do? 2:28

Rival Bernie Sanders was defiant Monday evening as major news outlets declared Clinton the presumptive nominee, saying he would stay in the race and keep fighting until the party's convention in July.

Sanders spokesman Michael Briggs blasted the media's "rush to judgement," and stated that "Clinton does not have and will not have the requisite number of pledged delegates to secure the nomination."

The Vermont senator's campaign has insisted that super delegates should not be counted until they vote at the Democratic National Convention. However, news outlets have historically projected winners based on public commitments from the party leaders, who very rarely change their minds after making a public declaration."

"Hillary Clinton set up her own private email server [allegedly with Serco 8(a) protégé Base One Technologies]. By avoiding use of government servers, she succeeded in keeping emails off-limits to information requests from congressional overseers and journalists—but American counterintelligence agents must now assume that Chinese, Russian and possibly other agents had full access. A Pentagon counterintelligence official told the Daily Beast that if he were in charge of a foreign intelligence agency, "I'd fire my staff if they weren't getting all this."

Mr. Obama jumped the gun on the FBI inquiry into Mrs. Clinton's handling of classified material by saying earlier this month that "this is not a situation in which America's national security was endangered." The New York Times reported that Mr. Obama's comments "raised the ire of officials who saw an instance of the president trying to influence the outcome of a continuing investigation."

Meddling with the FBI investigation is only part of the problem. Mrs. Clinton's conduct in office is forcing U.S. counterintelligence agencies to review her emails to identify what sources and methods of U.S. intelligence they have to assume were burned. From what has been released so far, that includes the name of a CIA source on Libya that Mrs. Clinton divulged in unprotected email to confidant Sidney Blumenthal. Other emails identified as containing classified information include those dealing with discussions of Iran's nuclear program, spy satellites and drone strikes."
[Serco operatives at the U.K.'s National Physical Laboratory allegedly send Zulu timing signals to Clinton's basement clock so she can time stamp money shots of enemy or whistleblower deaths at the hands of the 8(a) Sisterhood]"
"Marine Corps Communiqué: Smoking Gun In Colonel Sabow's Murder? 
By Robert O'Dowd on November 16, 2011 
Naval Criminal Investigative Service (NCIS) finds no support for homicide, despite forensic evidence and experts who found homicide the likely cause of death. (Updated 1/2/2012) (CAMP PENDLETON, CA) – There are good reasons to question the Navy Criminal Investigative Agency (NCIS) cold case investigation into the death of Marine Colonel James E. Sabow who was found dead in his quarters at MCAS El Toro, CA, by his wife on the morning of January 22, 1991.

NCIS is the law enforcement agency of the U.S. Navy. It is the successor organization to the former Naval Investigative Service (NIS), which was responsible for the crime scene investigation.

One of the unanswered questions is the 'suicide' communiqué by BG Tom Adams, the Commanding General of MCAS El Toro, to General Al Grey, Commandant of the Marine Corps, reporting the death of Colonel Sabow. This message was dated over 8 hours before the death of Colonel James E. Sabow. The explanation for the date was not investigated by the Naval Criminal Investigative Service (NCIS) and supports a murder conspiracy at the highest levels in the Marine Corps, according to Dr. David Sabow, the younger brother of Colonel Sabow and is only one of a number of unexplained discrepancies.

Dr. Sabow, a board certified neurologist, and a number of other non-government experts believe the forensic evidence supports murder. The NCIS reported suicide as the manner of death. An NCIS cold case investigation conducted in late 2010 found no support for homicide. However, the NCIS cold case special agent failed to disclose that she was present at the crime scene in January 1991. A question of conflict of interest exists since a sworn affidavit by a world famous pathologist provided to the NCIS in 2010 reported crime scene tampering and homicide as the manner of death. The affidavit was withdrawn without an adequate explanation and the pathologist may have been pressured by the government to withdraw from the case, according to Dr. Sabow.

According to Dr. Sabow, his brother was murdered to prevent him from 'blowing the whistle' on the use of the base to support CIA flights of unmarked C-130s carrying cocaine into the country….

FACT: BG Adams communiqué to General Al Grey dated the night before his death

The communiqué by BG Adams to General Al Grey, Commandant of the Marine Corps reporting the death of Colonel Sabow was not investigated by NCIS. The time – date group that is assigned on every military communication is automatically set by the autodin-saralite system. The problem is that this particular message reports Colonel Sabow's death over eight hours before he died. BG Adams initiated the communiqué from his office at 2345 or 11:45 P.M. January 21, 1991, the night before Colonel Sabow was killed. The time on these communications is always ZULU time. The military, as well as civil aviation uses the letter "Z" (phonetically "Zulu") to refer to the time at the prime meridian, which is zero degrees longitude and runs through the Royal Greenwich Observatory, in Greenwich, England. BG Adams' message to CMC reporting the death of Colonel Sabow was 220745Z Jan 91, the time the message was sent by BG Adams in ZULU time.
Correction to PST requires an eight hour subtraction from the ZULU designation, placing BG Adams in his office at 2345 or 11:45 PM on Monday night of the Martin Luther King Holiday, over eight hours before Colonel Sabow's death. There is no statute of limitation on murder. Retired BG Adams would be hard pressed to explain how he could possibly report the death of Colonel Sabow the night before he died. You can bet that NCIS won't be asking this question. As far as DOD is concerned, Colonel Sabow death is a suicide; don't confuse them with the facts."

"In 1965, Davies coined the term packet switching for the concept of dividing computer messages into packets that are routed independently, and possibly via differing routes, across a network and are reassembled at the destination, a concept previously known under a cryptic term distributed adaptive message block switching by Paul Baran.[16][17] He used the term "packets" as it was capable of being translated into languages other than English without compromise.[18] At NPL Davies helped build a packet-switched network (Mark I NPL network). It was replaced with the Mark II in 1973, and remained in operation until 1986, influencing other research in the UK and Europe.[19]

Larry Roberts of the Advanced Research Projects Agency in the United States applied Davies' concepts of packet switching in the late 1960s for the ARPANET, which went on to become a predecessor to the Internet.[20][10]

Baran was happy to acknowledge that Davies had come up with the same idea as him independently. In an e-mail to Davies he wrote:

You and I share a common view of what packet switching is all about, since you and I independently came up with the same ingredients.[21]

Leonard Kleinrock, a contemporary working on analyzing data flow, also reached similar conclusions when he developed a theoretical basis for the operation of packet networks in his proposal for a Ph.D. thesis in 1961. He published his ideas in that year.[22] However, Kleinrock's contribution to packet switching is disputed by some,[23][24] including Baran[25] and Davies.[26]

Later work[edit]

Davies relinquished his management responsibilities in 1979 to return to research. He became particularly interested in computer network security. He retired from the NPL in 1984, becoming a security consultant to the banking industry.[10]"

"Radical feminism is a perspective within feminism that calls for a radical reordering of society in which male supremacy is eliminated in all social and economic contexts.[1] Radical feminists seek to abolish patriarchy by challenging existing social norms and institutions, rather than through a purely political process. This includes challenging the notion of traditional gender roles, opposing the sexual objectification of women, and raising public awareness about such issues as rape and violence against women.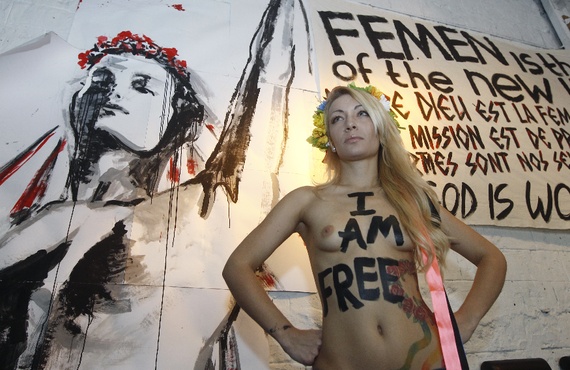 Early radical feminism, arising within second-wave feminism in the 1960s,[2] typically viewed patriarchy as a "transhistorical phenomenon"[3] prior to or deeper than other sources of oppression, "not only the oldest and most universal form of domination but the primary form"[4] and the model for all others.[4] Later politics derived from radical feminism ranged from cultural feminism[1] to more syncretic politics that placed issues of class, economics, etc. on a par with patriarchy as sources of oppression.[5] Radical feminists locate the root cause of women's oppression in patriarchal gender relations, as opposed to legal systems (as in liberal feminism) or class conflict (as in anarchist feminism, socialist feminism, and Marxist feminism)." 
"Digital Fires Instructor Serco – Camp Pendleton, CA Uses information derived from all military disciplines (e.g., aviation, ground combat, command and control, combat service support, intelligence, and opposing forces) to determine changes in enemy capabilities, vulnerabilities, and probable courses of action." 

"Serco Awarded $13 Million Marine Training Systems Support Contract Date: 28 Feb 2014 Serco Inc., a provider of professional, technology, and management services, announced the award of a new contract to provide training support to the US Marine Corps (USMC). The Marine Air Ground Task Force (MAGTF) Training Systems Support contract has a one-year base period and one six-month option period valued at nearly $18 million, if the option is exercised.

Under this contract, Serco will support Combat Instructor School training, systems integrations and operations in a classroom and operations center environment in support of MAGTF Staff Training Program Division-sponsored and supported events. Serco will deliver collaborative tools and web development for garrison and tactical event environments. Training support will include warfighting skills and seminars, mission rehearsal exercises, C2 systems, and combat simulation. Serco expects to hire over 100 new employees to support this contract at 6 sites around the world. "The Marines mission is critical to our national security and we are proud to support them on this effort," said Dan Allen, Serco Inc.'s Chairman and Chief Executive officer. "Serco is known around the world for the quality of our training programs. We look forward to putting our experience to work for the Marines and to support their vital training requirements."

Personnel and Readiness is a key capability within Serco's market offering. The company provides training and simulation to over 1,000 students a month at the US Army Maneuver Center of Excellence in Fort Benning, GA. At Fort Benning, Serco conducts and supports integrated and immersive tactical training exercises up to Brigade level using Live, Virtual, and Constructive Gaming (LVC-G) systems. Serco utilizes integrated exercise systems like Command Post of the Future (CPoF), Future Battle Command Brigade and Below (FBCB2), Army Battle Command Systems (ABCS) and Virtual Battlespace II (VBS2).

Ends

For more information, please contact: Alan Hill, VP Corporate Communications Tel: +1 703 939 6500 and Email: alan.hill@serco-na.com Download PDF [PDF, 98 KB] (Please note: this link will open the page in a new browser window)"
"[White's] Rupert Christopher Soames OBE (born 18 May 1959) is a British businessman, CEO of the outsourcing company Serco.[1] Soames was born in Croydon, Surrey, to Lord and Lady Soames. He is a grandson of Sir Winston Churchill, a nephew of the former Defence Secretary Duncan Sandys and Diana Churchill; the journalist Randolph Churchill and the actress and dancer Sarah Churchill and a great-nephew of the founders of the Scout movement, Robert Baden-Powell and Olave Baden-Powell. His brother is the Conservative MP Sir Nicholas Soames.

Education[edit]

Soames was educated at St. Aubyns Preparatory School in Rottingdean, East Sussex and Eton College,[2] and then Worcester College at the University of Oxford,[3] during which time he worked as a DJ at the London nightclub Annabel's, as well as being elected to the Presidency of the Oxford Union.[3]

Career[edit]

Upon graduation, he was offered a position at General Electric Company (GEC) by the managing director Arnold Weinstock. He remained at GEC for 15 years, working in the company's avionics and computing divisions, and became managing director of Avery Berkel, running the company's UK, India, Asia and Africa operations.[4]

After leaving GEC in 1997, Soames joined the software company Misys as chief executive of its Midas-Kapiti division. He was promoted to chief executive of the Banking and Securities Division in June 2000.[5]

Soames left Misys after a disagreement with Misys founder Kevin Lomax on the company's direction, and was appointed chief executive of power hire group Aggreko in June 2003,[6] replacing Philip Harrower who died when his car collided with a train in the United States.[7]

Soames was appointed Officer of the Order of the British Empire (OBE) in the 2010 New Year Honours.[8] In November 2010 Rupert Soames gave a speech to Holyrood in which he warned, "In the UK, we are already close to the rocks, because, over the next 8 years a third of our coal-fired capacity, two-thirds of our oil-fired capacity, and nearly three-quarters of our nuclear capacity will be closed down either through age or the impact of the European Large Combustion Plant Directive. Absent a massive and immediate programme of building new power stations, with concrete being poured in the next two years, we will be in serious danger of the lights going out." 
"[White's] Sir Arthur Nicholas Winston Soames PC (born 12 February 1948) is a British Conservative Party Member of Parliament for the constituency of Mid Sussex. He is a grandson of the former British Prime Minister Sir Winston Churchill.

Soames is a former Defence minister having served in the government of John Major (1994–97). His main political interests are defence, international relations, rural affairs and industry. He is also chairman of the private security contractor Aegis.[1]

In 1970 he was appointed Equerry to HRH The Prince of Wales, he has remained a close friend of the Prince ever since and publicly criticised Diana, Princess of Wales, during the couple's estrangement. When Diana first accused the Prince of Wales of adultery with Camilla Parker Bowles, Soames told the BBC that the accusation, and Diana's fear of being slandered by her husband's courtiers, stemmed merely from Diana's mental illness, and "the advanced stages of paranoia".[4] Charles later admitted his adultery and Soames apologised. When questioned by the inquest into the death of Diana, Soames said that he saw his job as "to speak up for the Prince of Wales". He denied threatening Diana, and warning her, "accidents happen" in the months before she died.[5]

In 1972 he left Kensington Palace and the army to work as a stockbroker. In 1974, he became a personal assistant; first to Sir James Goldsmith and then in 1976 to United States Senator Mark Hatfield, whose employ he left in 1978 to become a director of Bland Welch, Lloyd's Brokers. Between 1979-81, he was an assistant director of the Sedgwick Group.[citation needed]"
"UK Cabinet Office – Emergency Planning College – Serco …..Types of Exercise 
Workshop Exercises These are structured discussion events where participants can explore issues in a less pressurised environment. They are an ideal way of developing solutions, procedures and plans rather than the focus being on decision making. Table Top Exercises These involve a realistic scenario and will follow a time line, either in real-time or with time jumps to concentrate on the more important areas. The participants would be expected to be familiar with the plans and procedures that are being used although the exercise tempo and complexity can be adjusted to suit the current state of training and readiness. Simulation and media play can be used to support the exercise. Table-top exercises help develop teamwork and allow participants to gain a better understanding of their roles and that of other agencies and organisations. Command/Control Post Exercises These are designed primarily to exercise the senior leadership and support staff in collective planning and decision making within a strategic grouping. Ideally such exercises would be run from the real command and control locations and using their communications and information systems [Feeling lucky, Punk?]. This could include a mix of locations and varying levels of technical simulation support. The Gold Standard system is flexible to allow the tempo and intensity to be adjusted to ensure maximum training benefit, or to fully test and evaluate the most important aspects of a plan. Such exercises also test information flow, communications, equipment, procedures, decision making and coordination. Live Exercises These can range from testing individual components of a system or organisation through to a full-scale rehearsal. They are particularly useful where there are regulatory requirements or with high-risk situations. They are more complex and costly to organise and deliver but can be integrated with Command Post Exercises as part of a wider exercising package." 
"Serco do a bunch more that didn't even make our story: As well as thanking God for his success, CEO Chris Hyman is a Pentecostal Christian who has released a gospel album in America and fasts every Tuesday. Amazingly, he was also in the World Trade Centre on 9/11, on the 47th floor addressing shareholders [including Bilderberg bankers such as HSBC and the Rockefeller-controlled JP Morgan Chase] Serco run navy patrol boats for the ADF, as well as search and salvage operations through their partnership with P&O which form Defence Maritime Services. Serco run two Australian jails already, Acacia in WA and Borallon in Queensland. They're one of the biggest companies In the UK for running electronic tagging of offenders under house arrest or parole."
"Serco farewell to NPL after 19 years of innovation 
8 January 2015  
Sercosaid goodbye to the National Physical Laboratory (NPL) at the end of December 2014 after 19 years of extraordinary innovation and science that has seen the establishment build a world-leading reputation and deliver billions of pounds of benefit for the UK economy. During that period under Serco's management and leadership, NPL has delivered an extraordinary variety and breadth of accomplishments for the UK's economy and industry. Some of the key achievements during that time have been:… It has been estimated that work carried out by the Centre of Carbon Measurement at NPL will save eight million tonnes of carbon emissions reductions (2% of UK footprint) and over half a billion pounds in economic benefit over the next decade…. 
NPL's caesium fountain atomic clock is accurate to 1 second in 158 million years and NPL is playing a key role in introducing rigour to high frequency trading in the City through NPL [Zulu] Time."
Yours sincerely,
Field McConnell, United States Naval Academy, 1971; Forensic Economist; 30 year airline and 22 year military pilot; 23,000 hours of safety; Tel: 715 307 8222
David Hawkins Tel: 604 542-0891 Forensic Economist; former leader of oil-well blow-out teams; now sponsors Grand Juries in CSI Crime and Safety Investigation
1002 Total Views
1 Views Today