#2677: M&M Deaths – Serco Tag For Zulu Frag – Clinton Lutnick Wager – SECNAV 8(a) Tor
United States Marine Field McConnell 
Plum City Online – (AbelDanger.net) 
1. Abel Danger (AD claims that the families of people who died in a war-game attack on the WTC#1 offices of insurance broker Marsh & McLennan (M&M) on 9/11, have a claim for wrongful deaths against Serco shareholders after the war game went live.
2. AD claims that Serco shareholders including UK and Saudi Arabian government agents met CEO Chris Hyman on the 47th floor of WTC#1 on 9/11 to deploy tagged offenders in long-range fragging teams to synchronize the rogue war game with Zulu time signals.
3. AD claims that Hillary Clinton had a patent assigned to Cantor Fitzgerald's CEO Howard Lutnick for "Real-time interactive wagering on outcomes WO 2001083058 A8" so her donors could bet on financial markets and body counts during false-flag terrorist attacks.
4. AD claims that Nora Slatkin – a treasonous former civil servant in the Secretary of the Navy's office – embedded Serco fragging teams in 8(a) companies and equipped them with real-time links for 9/11 death-betting through the U.S. Navy's onion router network (Tor).
5. United States Marine Field McConnell invites James Comey – FBI director and former director of Serco drug-hub shareholder HSBC – to investigate if any HSBC agents or clients wagered with Clinton-Lutnick patented devices on the outcome of the attack on the Marsh & McLennan offices on 9/11(https://abeldanger.blogspot.com/2010/01/field-mcconnell-bio.htm).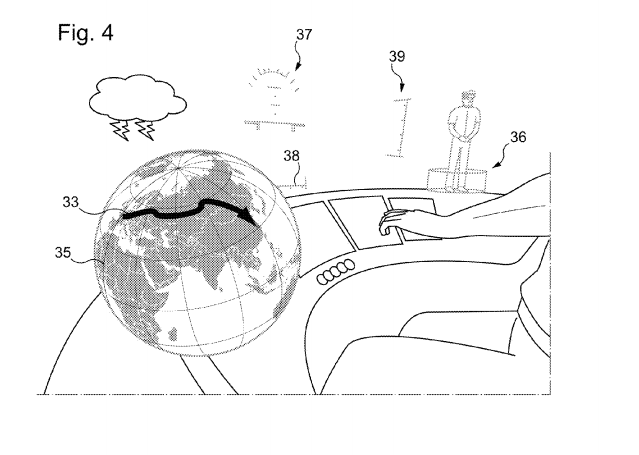 Long range Navy fragging by Tor. 
Abel Danger 10-3-2014 Serco · Chris Hyman · 911
9/11: Cantor Fitzgerald's Howard Lutnick Remembers 
9/11 Alexander Haig Had Inside Knowledge Of The World Trade Center Bombing
Big jet fragging of Marsh & McLennan in WTC#1 Copy of SERCO GROUP PLC: List of Subsidiaries AND Shareholders! (Mobile Playback Version) 
White's Club death-bet bookmaker services dates back to 1743 and – as Cameron's friend, Churchill's grandson and Serco CEO Rupert Soames well knows – only the technology to spot fix the precise time of death has changed. 
Copy of SERCO GROUP PLC: List of Subsidiaries AND Shareholders!
(Mobile Playback Version)
[Serco's] Defense Ammunition Center 
Serco… Would you like to know more? 
"By Chris Blackhurst Saturday, 01 December 2007 
The MT Interview: Chris Hyman 
Resolutely fit, abstemious, religious, the CEO of service-supply firm Serco – 4th in our Most Admired Companies list – is an unusual businessperson in an unfashionable sector. Surviving 9/11 reinforced his belief in 'people first, profits second'. Just don't call it outsourcing.

… One of the few non-whites to make it to the University of Natal, Hyman went on to join accountant Arthur Andersen, before moving to London in 1989 to be with Ernst & Young. After South Africa, he says, the UK was a breath of fresh air and he claims never to have found his race to be an issue. 'My parents brought us up in a certain way. They told us that God created everyone. You do the best you can and you will be spotted.'

In 1994, he was head-hunted by Serco to be its European finance director, although, as he puts it: 'I found Serco – the company fitted everything I was looking for.' When he joined, annual turnover was £238m. In 2006, it was £2.5bn.

On 11 September 2001, he was in the World Trade Center. He was on the 47th floor when the plane hit, talking to Serco shareholders. They got out – but not the people in his previous meeting. He does not like talking about that terrible day. 'It confirmed my faith. It renewed my zest for getting the balance right and made me realise that time is not always your own. It made me think about my family and my health more – and about putting the balance back. You know, it's not a bad thing, to step back sometimes.'"

"The Amazing And Heartbreaking Story Of The CEO Who Lived And Rebuilt His Firm After 9/11: Howard Lutnick 
Sep. 11, 2011, 9:37 AM 
Perhaps the only reason Cantor Fitzgerald's chief executive Howard W. Lutnick didn't perish during the September 11th terrorist attacks on the World Trade Center is thanks to his young son.

That Tuesday morning happened to be the day his five-year-old son Kyle started kindergarten. He and his wife both wanted to take him to his first day at Horace Mann School.

Lutnick was in his son's classroom when he first heard news of the attacks that would forever change his life and his firm.

Cantor Fitzgerald occupied the 101st to the 105th floors of One World Trade Center — just above the impact zone of the hijacked plane.

Cantor Fitzgerald suffered the greatest loss of life of any company. The firm lost 658 of its 960 employees, almost two-thirds of its workforce.

What's even more heartbreaking, Cantor Fitzgerald had a policy of hiring relatives, so those who lost someone at the firm likely lost more than one loved one.

Lutnick lost his brother.

Because the attacks had devastated Cantor Fitzgerald so badly, the firm was not expected to survive. Remarkably, within a week the firm managed to get its trading back online.

And Lutnick made a commitment to keep Cantor Fitzgerald going, despite the odds and the difficult choices that had to be made. Lutnick made the controversial decision to cut off the paychecks to employees who were killed."

"Howard William Lutnick (born July 14, 1961) is an American businessman who succeeded Bernard Gerald Cantor as the head of Cantor Fitzgerald. Lutnick is currently the Chairman and CEO of Cantor Fitzgerald, as well as the Chairman and CEO of BGC Partners. After losing 658 employees, including his brother, in the September 11 attacks, Lutnick has become well known for his charity efforts through the Cantor Fitzgerald Relief Fund, which helps to aid families of the attacks and other natural disasters."
"Marsh & McLennan Companies, Inc. is a global professional services firm, headquartered in New York City with businesses in insurance brokerage, risk management, reinsurance services, talent management, investment advisory, and management consulting.[3] Burroughs, Marsh & McLennan was formed by Henry W. Marsh and Donald R. McLennan in Chicago in 1905. It was renamed as Marsh & McLennan in 1906.

The reinsurance firm Guy Carpenter & Company is acquired in 1923 a year after its founding by Guy Carpenter. In 1975, it acquired the human resources consulting firm Mercer. In 1997, it bought Johnson & Higgins, shortly after, it bought Sedgwick.[5] In 2003, it purchased the consultancy business Oliver, Wyman & Company and merged these with some of the consultancy businesses from previous acquisitions, particularly the Mercer business under the brand name of Oliver Wyman.

In August 2007, Marsh completed the sale of its Putnam Investments division to Great-West Lifeco Inc., a financial services holding company controlled by Canada-based Power Financial Corp. after it settled charges of market timing.[6] September 11 attacks[edit]

At the time of the September 11 attacks in the United States in 2001, the corporation held offices on eight floors of the North Tower of the World Trade Center, from 93 to 100.[7] When American Airlines Flight 11 crashed into the building, their offices spanned the entire impact zone, from floors 93 to 99.[8] Everybody present in the offices at the time of the attack died, and the firm lost 295 employees and 63 contractors.[1]" 
"MARSH IS NO. 1 AGAIN \ M&M WORLD'S LARGEST BROKER AFTER BUYING JOHNSON & HIGGINS 
RONALD GIFT MULLINS | Mar 12, 1997 7:00PM EST 
For $1.8 billion, Marsh & McLennan Companies Inc. regained the title of the world's largest insurance broker, displacing Aon Group.

Marsh & McLennan announced Wednesday that it was buying Johnson & Higgins."This strategic business combination . . . allows us to respond more effectively to the increasing and more complex risks our clients encounter and to compete successfully with all the potential competitors in our market," said A.J.C. Smith, chairman and chief executive officer of Marsh & McLennan."
"Real-time interactive wagering on event outcomes 
WO 2001083058 
A8 ABSTRACT 
Systems and methods for real-time interactive wagering on event outcomes are presented. Clients are first qualified and given wagering limits before being allowed to interactively wager on event outcomes. Event outcomes may be based on, for example, financial markets and indices, sporting and entertainment events, casino performances, and natural phenomena such as weather and earthquakes. Events on which wagers can be placed include both those with known and unknown outcome probabilities, and wagers can be a fixed-odds type or a spread-bet type. Wager transactions, including acceptances and confirmations, are executed in real time. Clients can customize displays of events on which they are authorized to wager. Real-time client credit management, automatic dealer hedging, automatic price-spread adjustments, and automatic client and dealer defined wagering limits are also provided.

Publication number: WO2001083058 A8
Publication type: Application
Application number: PCT/US2001/013683
Publication date: Mar 21, 2002
Filing date: Apr 30, 2001
Priority date: May 1, 2000
Also published as: CA2407679A1, 15 More »
Inventors: Philip M Ginsberg, Andrew C Gilbert, Howard W Lutnick, Lewis Findlay
Applicant: Cfph Llc
Export Citation: BiBTeX, EndNote, RefMan
Classifications (17), Legal Events (17)" 

"Nora Slatkin 
From Wikipedia, the free encyclopedia Nora Slatkin (born May 5, 1955)[1] was United States Assistant Secretary of the Navy (Research, Development and Acquisitions) from 1993 to 1995 and Executive Director of the Central Intelligence Agency from 1995 to 1998.

Biography[edit]

Nora Slatkin was educated at Lehigh University (B.A. in International Relations, 1977) and Georgetown University (M.S. in Foreign Policy, 1979).

In 1979, Slatkin joined the Congressional Budget Office as a Principal Defense Analyst. In 1986, she joined the professional staff of the United States House Committee on Armed Services.

President of the United States Bill Clinton nominated Slatkin as Assistant Secretary of the Navy (Research, Development and Acquisitions) in 1993 and Slatkin held this office from October 22, 1993 until May 16, 1995.

When John M. Deutch became Director of Central Intelligence in 1995, he asked Slatkin to join his senior staff as part of a major "management shakeup" at the Central Intelligence Agency.[2] Slatkin subsequently became the #3 person in the CIA, serving as Executive Director of the CIA from 1995 to 1997. According to The New York Times, Deutch "turned over the administration of the C.I.A." to Slatkin in this period.[3]

Slatkin's tenure at CIA was marked by controversy stemming primarily from her personal interactions with both senior intelligence executives and with rank and file employees. Additionally, both Slatkin and Deutch flagrantly disregarded security regulations by refusing to undergo the same periodic polygraph examinations required of all CIA employees. Slatkin and Deutch were noteworthy for refusing to display their CIA photo security badges while on the CIA compound in Langley Virginia. In one instance, Slatkin severely rebuked and dressed down a CIA Security Protection Officer (SPO) who asked her where her badge was, and who had politely reminded her that she was required to display it at all times while inside the compound. Upon the appointment of Deputy Director George Tenet as CIA Director in 1997, Tenet insisted that Slatkin relinquish her position as EXDIR and she subsequently departed CIA. After her departure Slatkin was issued a formal reprimand from the Central Intelligence Agency for concealing her knowledge of egregious security violations of her former boss John Deutch after an investigation revealed that Deutch had improperly stored sensitive classified information on private home computers and on the same computers that contained downloaded pornographic material. In an unprecedented action, former Director Deutch's security clearances were revoked by George Tenet.

Upon leaving government service in 1997, Slatkin joined Citigroup. There, she has worked in the following areas: Business Process Improvement (1997–98); Corporate Services Director (1998–2000); Head of Government Relations (2000–2001); Chief Marketing Officer for Consumer Lending Group (September 2001 – January 2008); the Reengineering Group (January 2008–September 2009); and in Corporate Treasury (October 2009 to present)."

"The Office of the Secretary of the Navy, also known within DoD as the Navy Secretariat or simply just as the Secretariat in a DoN setting, is the immediate headquarters staff that supports the Secretary in discharging his duties. The principal officials of the Secretariat include the Under Secretary of the Navy (the Secretary's principal civilian deputy), the Assistant Secretaries of the Navy (ASN), the General Counsel of the Department of the Navy, the Judge Advocate General of the Navy (JAG), the Naval Inspector General (NIG), the Chief of Legislative Affairs, and the Chief of Naval Research. The Office of the Secretary of the Navy has sole responsibility within the Department of the Navy for acquisition, auditing, financial and information management, legislative affairs, public affairs, research, and development.[6]"
"Onion routing was developed in the mid-1990s at the U.S. Naval Research Laboratory by employees Paul Syverson, Michael G. Reed, and David Goldschlag[2][3] to protect U.S. intelligence communications online.[4] It was further developed by the Defense Advanced Research Projects Agency (DARPA) and patented by the Navy in 1998.[3][5][6]

Computer scientists Roger Dingledine and Nick Mathewson joined Syverson in 2002 to develop what would become the largest and best known implementation of onion routing, Tor, then called The Onion Routing project or TOR project. After the Naval Research Laboratory released the code for Tor under a free license,[4][7][8] Dingledine, Mathewson and five others founded The Tor Project as a non-profit organization in 2006, with the financial support of the Electronic Frontier Foundation and several other organizations.[9][10]"
"U.S. government patents anonymous browsing "Onion Routing" [TOR] technique 
Date: Sat, 18 Aug 2001 11:14:53 -0400 
To: politech@politechbot.com
Subject: FC: U.S. government patents anonymous browsing "Onion Routing" technique 
From: Declan McCullagh  
http://www.wired.com/news/politics/0,1283,46126,00.html 
Pentagon Hides Behind Onion Wraps 
By Declan McCullagh (declan@wired.com) 
2:00 a.m. Aug. 17, 2001 PDT 
Onions may be the secret ingredient in protecting the Pentagon's classified information.
During an afternoon presentation at the Usenix Security conference on Thursday, a researcher at the U.S. Naval Research Laboratory described a technology known as "Onion Routing," which preserves anonymity by wrapping the identity of users in onion-like layers.
"Public networks are vulnerable to traffic analysis. Packet headers identify recipients, and packet routes can be tracked," said Paul Syverson, who works at the NRL's Center for High Assurance Computer Systems. "Even encrypted data exposes the identity of the communicating parties." […]
Syverson said that the U.S. government was awarded patent number 6,266,704 for Onion Routing on July 24.
That announcement prompted an angry reaction from Usenix attendees, many of whom are programmers, security consultants and system administrators, who aren't big fans of software patents — especially in the area of anonymous communications, where there's been so much prior work before the Navy ever got involved."

"November 30, 2015 RESTON, VA – November 30, 2015 – Serco Inc., a provider of professional, technology, and management services, announced today the Company has been awarded a patent classification services contract with the United States Patent and Trademark Office (USPTO). Serco will provide initial patent classification and reclassification services to support USPTO's core mission of examining, granting, and disseminating patents and trademarks. The recompete contract has a one-year base period with four one-year option periods, and is valued at $95 million over the five-year period, if all options and award terms are exercised."

"RS Information Systems (RSIS) is an African American-owned, small disadvantaged business focused on mid- and high-level Information Technology (IT) and Engineering services.

Headquartered in McLean, Virginia, and built upon a foundation of technical and programmatic excellence, RSIS is also a financially sound firm, recognized by Washington Technology as number 50, of Top 100 Federal Prime Contractors (IT Services), and whose diverse professional talent base includes 60 percent minorities, women, and veterans. RSIS brings to the Northrop Grumman NexGen Team and NexGen clients, innovative solutions in network and systems engineering and management; end-user technical support; systems integration, implementation, operations, and maintenance; software engineering and applications development; and security engineering. We deliver our core technical competencies and program management and integration skills to these DoD clients, including support of National Missile Defense, the Space Warfare Center, and other high visibility programs, as well as a diverse base of civilian clients. Our Office of Naval Research project has been certified SEI CMM Level 2."
"Preparing the 8(a) application package
You do not need to pay anyone to prepare your 8(a) application. SBA designed the application forms so the applicant can complete the application. However, a consultant can assist in completing the application. Please be advised that no one can guarantee that an application for 8(a) program participation will be approved. The application process is intended to assure that each applicant receives a fair, unbiased review, free from favoritism and influence. Any irregularities in the application review process should be immediately referred to the SBA Inspector General.

Definition of Socially and Economically Disadvantaged Individuals

Socially disadvantaged individuals are those who have been subjected to racial or ethnic prejudice or cultural bias because of their identities as members of groups without regard to their individual qualities. The social disadvantage must stem from circumstances beyond their control. In the absence of evidence to the contrary, the following individuals are presumed to be socially disadvantaged:

Black Americans; Hispanic Americans (persons with origins from Latin America, South America, Portugal and Spain); Native Americans (American Indians, Eskimos, Aleuts, and Native Hawaiians); Asian Pacific Americans (persons with origins from Japan, China, the Philippines, Vietnam, Korea, Samoa, Guam, U.S. Trust Territory of the Pacific Islands [Republic of Palau], Commonwealth of the Northern Mariana Islands, Laos, Cambodia [Kampuchea], Taiwan, Burma, Thailand, Malaysia, Indonesia, Singapore, Brunei, Republic of the Marshall Islands, Federated States of Micronesia, Macao, Hong Kong, Fiji, Tonga, Kiribati, Tuvalu, or Nauru); Subcontinent Asian Americans (persons with origins from India, Pakistan, Bangladesh, Sri Lanka, Bhutan, the Maldives Islands or Nepal); And members of other groups designated from time to time by the SBA.

In addition, an individual who is not a member of one of the above-named groups may apply for 8(a) certification. However, the applicant must establish social disadvantage on the basis of clear and convincing evidence.

Economically disadvantaged individuals are socially disadvantaged individuals whose ability to compete in the free enterprise system has been impaired due to diminished capital and credit opportunities, as compared to others in the same or similar line of business and competitive market area who are not socially disadvantaged. For purposes of program entry, an individual whose personal net worth (excluding the equity in their personal residence and business) exceeds $250,000 will not be considered economically disadvantaged.

Woman-Owned Businesses [Obama's structural feminists]

A woman-owned business may be recognized as a "socially disadvantaged firm" if the owner is a member of one of the groups for which social disadvantage is presumed. If the woman is not a member of one of the groups for which social disadvantage is presumed, she must establish her individual disadvantage on the basis of clear and convincing evidence that she has suffered discriminatory treatment because of her gender and that this treatment has impeded her entry into or advancement in the business world. SBA will consider any pertinent evidence but will give particular attention to evidence of discriminatory practices suffered in the areas of education, employment and the business world." 
"The term fragging is used to describe the deliberate killing or attempted killing by a soldier of a fellow soldier, usually a superior officer or non-commissioned officer. The word was coined by military personnel of the United States during the Vietnam War, when such killings were most often attempted with a fragmentation grenade,[2] sometimes making it appear as though the killing was accidental or during combat with the enemy. The term fragging is now often used to encompass any means used to deliberately and directly cause the death of military colleagues. The high number of fragging incidents in the latter years of the Vietnam War were symptomatic of the unpopularity of the war with the American public and the breakdown of discipline in the U.S. Armed Forces. Documented and suspected fragging incidents totaled nearly nine hundred from 1969 to 1972. Fragging has not been as frequent since the Vietnam War ended."
"Digital Fires Instructor Serco – Camp Pendleton, CA Uses information derived from all military disciplines (e.g., aviation, ground combat, command and control, combat service support, intelligence, and opposing forces) to determine changes in enemy capabilities, vulnerabilities, and probable courses of action." 
"Serco do a bunch more that didn't even make our story: As well as thanking God for his success, CEO Chris Hyman is a Pentecostal Christian who has released a gospel album in America and fasts every Tuesday. Amazingly, he was also in the World Trade Centre on 9/11, on the 47th floor addressing shareholders [including Bilderberg bankers such as HSBC and the Rockefeller-controlled JP Morgan Chase] Serco run navy patrol boats for the ADF, as well as search and salvage operations through their partnership with P&O which form Defence Maritime Services. Serco run two Australian jails already, Acacia in WA and Borallon in Queensland. They're one of the biggest companies In the UK for running electronic tagging of offenders under house arrest or parole."
"Origins of the Bilderberg meetings .. The immediate chain of events leading to the setting up of the first conference was as follows. Prince Bernhard set off for the USA in 1952 to visit his old friend Walter Bedell Smith, director of the newly-formed CIA. Smith put the organisation of the American end into the hands of Charles D. Jackson (special assistant for psychological warfare to the US President), who appointed John S. Coleman (president of the Burroughs Corporation. and a member of the Committee for a National Trade Policy), who in turn briefly became US chair of Bilderberg.

Charles Jackson was president of the Committee for a Free Europe (forerunner of the Congress for Cultural Freedom (CCF) whose extensive operations financing and organising anti-Communist social democratic political intellectuals has only recently been fully documented (see Coleman 1989); and ran the CIA-financed Radio Free Europe in Germany. Earlier he had been publisher of Fortune magazine and managing director of Time/Life, and during the war was deputy head of psychological warfare for Eisenhower. At the time of Bernhard's visit he was working with a committee of businessmen on both sides of the Atlantic which approved the European Payments Union.

It was thus a European initiative, and its aim was, in official bland language, to 'strengthen links' between Western Europe and the USA. A selected list of people to be invited to the first conference was drawn up by Retinger, with Prince Bernhard and Rijkens, from the European countries of NATO plus Sweden. The resulting group consisted of the Belgian and Italian prime ministers, Paul van Zeeland and Alcide de Gasperi (CDU), from France both the right wing prime minister Antoine Pinay and the Socialist leader Guy Mollet; diplomats like Pietro Quaroni of Italy and Panavotis Pipinelis of Greece; top German corporate lawyer Rudolf Miller and the industrialist Otto Wolff von Amerongen and the Danish foreign minister Ole Bjorn Kraft (publisher of Denmark's top daily newspaper); and from England came Denis Healey and Hugh Gaitskell from the Labour Party, Robert Boothby from the Conservative Party, Sir Oliver Franks from the British state, and Sir Colin Gubbins, who had headed the Special Operations Executive (SOL) during the war [and introduced the 8(a) Zulu bomb to the Billderberg]"
"Serco farewell to NPL after 19 years of innovation 
8 January 2015  
Serco said goodbye to the National Physical Laboratory (NPL) at the end of December 2014 after 19 years of extraordinary innovation and science that has seen the establishment build a world-leading reputation and deliver billions of pounds of benefit for the UK economy. During that period under Serco's management and leadership, NPL has delivered an extraordinary variety and breadth of accomplishments for the UK's economy and industry. Some of the key achievements during that time have been:… It has been estimated that work carried out by the Centre of Carbon Measurement at NPL will save eight million tonnes of carbon emissions reductions (2% of UK footprint) and over half a billion pounds in economic benefit over the next decade….
NPL's caesium fountain atomic clock is accurate to 1 second in 158 million years and NPL is playing a key role in introducing rigour to high frequency trading in the City through NPLTime"
"Support Services for Starwood Hotels Group Starwood Hotels Group, owner of some of the [Innholders] world's most prestigious hotels, has appointed Serco as preferred bidder for a £7m contract to provide a range of support services to the Sheraton Grand in Edinburgh, the Westin in Dublin and the 5 star Turnberry resort on Scotland's west coast. The contract, which has a 5 year term, is an extension to services already provided to other [Innholders] hotels in the Starwood Group and includes buildings maintenance and security, engineering support and [WiFi] help desk services."
"Loan Improvement 
Jan 31, 2001 
SBA modernizes to help feed its growing programs [Field McConnell's sister Kristine Marcy introduced the 8(a) electronic accelerated loan guarantee program at SBA to ensure funding for the Serco protégés' participating in the 9/11 carbon cap] BY PATRICIA DAUKANTAS | GCN STAFF Under a five-year plan for overhauling its information technology systems, the Small Business Administration recently acquired new software for financial and other administrative tasks.
By the time SBA celebrates its 50th anniversary in 2003, agency officials want all their programs up and running around the clock, chief financial officer Joseph Loddo said.
In the first phase of the modernization, the agency has upgraded systems for managing its extensive portfolio of guaranteed loans, chief operating officer Kristine Marcy said.
SBA processed its first electronic loan last November through its Sacramento, Calif., office and plans to add more private lenders during fiscal 2001.
The agency's staffing level has dropped 22 percent over the past eight years, which is another reason to improve IT, Marcy said. Over the past decade, SBA's portfolio of loans to small and disadvantaged businesses has more than doubled to $50 billion.
'We're a small agency with a huge portfolio,' Marcy said. SBA supplies more than half of the U.S. venture capital available each year.
Seventy percent to 80 percent of the loans are booked through a preferred lender program [structured by Serco], which involves nearly 7,000 banks, Marcy said. SBA guarantees the loans, just as the government backs student and housing loans.
'The financial and IT businesses were changing so rapidly, we had to make some changes to stay current with the private sector,' Marcy said. Banks had been asking SBA to make faster decisions on loan guarantees. The agency decided to aim for a turnaround time of one hour."
"BASE ONE CERTIFICATIONS Base One [a Serco protégé company] is NO longer an 8(a), or HubZone certified company. Base One is a Small Business and a Women Owned Small Disadvantaged Business. Base One previously held certifications by the SBA. Please disregard any references to Base One being currently certified as an 8(a) or HubZone firm by the SBA.

Base One Technologies

Expertly researches, designs, and develops information security policies that protect your data and manage your firm's information technology risk at levels acceptable to your business.

Performs architectural assessments and conducts both internal and external penetration testing. The results of these efforts culminate in an extensive risk analysis and vulnerabilities report.

Develops and implements multi-layer Information Security Solutions, practices and procedures. We deploy Intrusion Detection Systems (IDS) and IP Security with VPN solutions using Cisco routers, Frame Relay, firewalls, address and port translation, obscurity standards and authentication technologies (AAA, 3DES, TACACS, etcŠ), to enhance and meet the level of Data Security required for global organizations.

Conducts IT Security and Risk Assessment in Federal government as well as security testing, implementing security for multiple platforms and operating systems around the world.

Ability to conduct business process analysis to provide technical security countermeasures, risk management and data communications security planning for large organizations.

Provides computer security integration for web server and traditional client-server based applications. We secure environments up to as many layers as required by our clients' policies, industry practices, and regulating bodies – including the desktop and user experience as required. Develops, implements and supports Information Security Counter measures such as honey-pots and evidence logging and incident documentation processes and solutions."


Yours sincerely,
Field McConnell, United States Naval Academy, 1971; Forensic Economist; 30 year airline and 22 year military pilot; 23,000 hours of safety; Tel: 715 307 8222
David Hawkins Tel: 604 542-0891 Forensic Economist; former leader of oil-well blow-out teams; now sponsors Grand Juries in CSI Crime and Safety Investigation
816 Total Views
1 Views Today
Please follow and like us: