#2662: Hotel Serco's 8(a) Arsonists – Cameron Zulu Carbon Spot – The SOE Bilderberg Scots
United States Marine Field McConnell
Plum City Online – (AbelDanger.net) 
1. Abel Danger (AD) claims that lenders to international hotel chains have outsourced guest tracking to Serco (formerly RCA GB 1929) which apparently sold alibis/visas to the 8(a) company arsonists who stayed at the Super 8 Hotel in Fort McMurray, Alberta, and the L'Eau Berge Hotel in Lac Mégantic, Quebec.
2. AD claims that the late Ian Cameron and his son David outsourced the NPL's Zulu time signal service to Serco whose clients have tasked it with mentoring 8(a) arsonists, spot fixing the time of deaths at assassination or mass-casualty events and trading in the weight of carbon saved when targeted victims stop breathing.
3. AD claims that the Cameron Family's fellow Scots, the late Lord Boothby and the late Major-General Sir Colin Gubbins, ran hotel-based arson teams for the Bilderberg bankers based on their experience with Maquis resistance fighters and the Special Operations Executive (SOE) in WWII.
4. United States Marine Field McConnell (https://abeldanger.blogspot.com/2010/01/field-mcconnell-bio.html) invites James Comey – FBI director and former director of the Serco banker HSBC – to check apparent links between Hotel Serco Zulu time and spot-fixed arson and carbon-cap attacks sponsored by the Bilderberg bankers.
Simulation du déraillement Lac-Mégantic 
Canada Wildfire Forces Mass Evacuation In Fort McMurray 
Fort McMurray hotel burns, aftermath of fire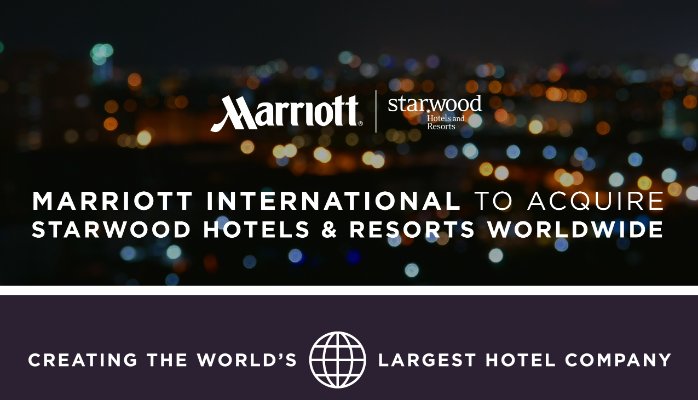 Trudeau Tracker | Climate Change Plan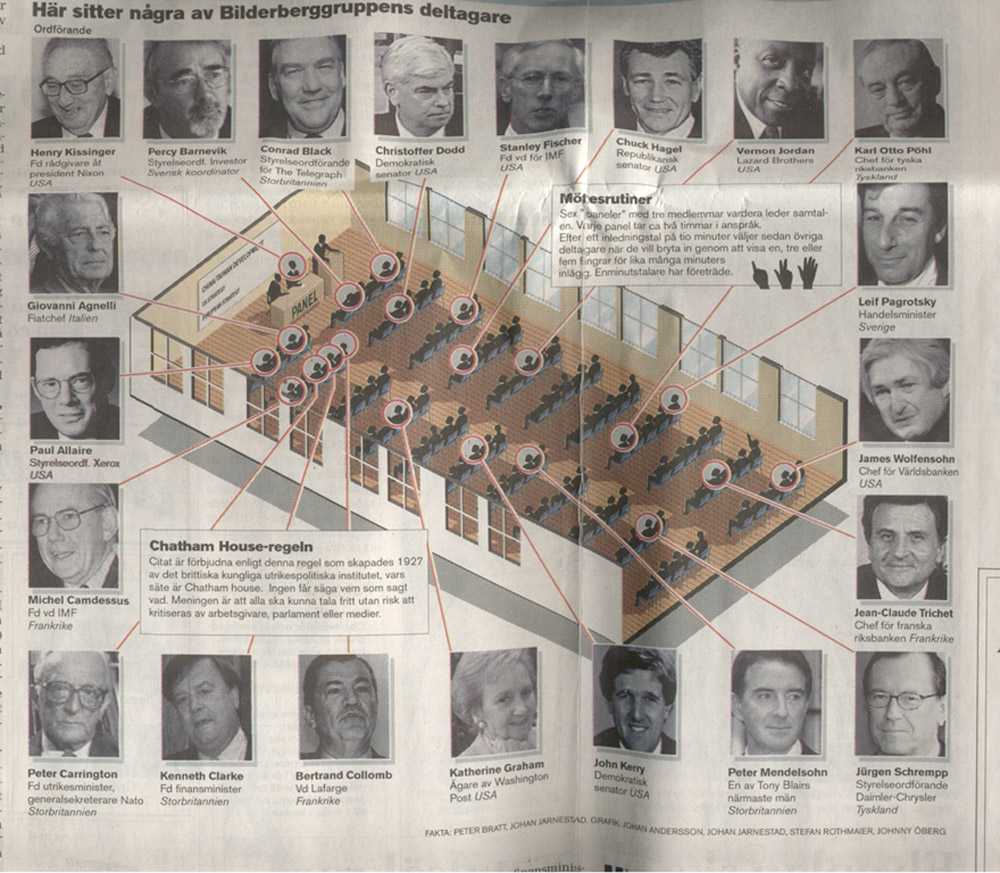 John Kerry prepares for Serco's Zulu Time on 9/11
The 9/11 Hotel – Part 1 of 5
White's Club death-bet bookmaker services dates back to 1743 and – as Cameron's friend, Churchill's grandson and Serco CEO Rupert Soames well knows – only the technology to spot fix the precise time of death has changed. 
Copy of SERCO GROUP PLC: List of Subsidiaries AND Shareholders!
(Mobile Playback Version)
[Serco's] Defense Ammunition Center 
Serco… Would you like to know more? 
"Explosion de Lac-Mégantic: Jeff Fillion n'écarte pas l'idée d'un sabotage des environnementalistes 
Le Huffington Post Québec Publication: 04/02/2016 21:04 EST Mis à jour: 04/02/2016 21:57 EST Jeff Fillion n'écarte pas l'idée d'un sabotage des environnementalistes pour expliquer l'explosion survenue à Lac-Mégantic en 2013. Au cours d'une discussion au sujet des pipelines sur les ondes du 98,9 NRJ, l'animateur controversé de Québec a évoqué cette possibilité aussitôt écartée par ses collègues.

«Des gens m'ont dit: "moi c'est drôle j'ai toujours eu des doutes sur Lac-Mégantic"», relate Jeff Fillion.

Il ajoute trouver curieux que le convoi rempli de pétrole brut exploité par la Montreal, Maine and Atlantic Railway (MMA) ait dévalé la pente sur laquelle il était stationné pour ensuite dérailler et exploser au cœur du centre-ville.

«Il était stationné en haut pis il est parti en bas, poursuit l'animateur sur un ton suspicieux.

«Des chars qui n'ont plus de breaks dans la côte de personnalités connues qui ont des gros accidents, c'est déjà arrivé. Les breaks allaient bien à 3h00 de l'après-midi et à 6h30 quand ils sont partis les breaks étaient finis. Les gars faisaient pas ça dans le temps, questionne M. Fillion pour donner plus de poids à l'hypothèse soulevée.

Jeff Fillion est loin d'en être à ses premiers propos controversés. En juin dernier, il a fait jaser après s'en être pris au blogueur Raïf Badawi, condamné à recevoir mille coups de fouet en Arabie saoudite pour avoir défendu la liberté d'expression. L'animateur a également fait l'objet de nombreuses poursuites judiciaires au cours de sa carrière notamment pour des commentaires tenus sur les ondes de CHOI Radio X dans la région de la Capitale-Nationale.
Jeff Fillion
Explosion D'un Train à Lac Mégantic
Mégantic Catastrophe Mégantic"
"Fort McMurray wildfire: Super 8 Hotel goes up in flames during live report 
By Nick Logan 
World Reporter/Global National Web Producer Global News 
A Super 8 Hotel to the south of Fort McMurray was ravaged by flames late Tuesday afternoon, among the many homes and business destroyed by an out-of-control wildfire.

The city has ordered the mandatory evacuation of some 53,000 residents as the fire raged through the city at the heart of Alberta's oil industry.

FULL COVERAGE: All of Fort McMurray evacuated as wildfire intensifies

"This is about as bad as it gets," Global National correspondent Reid Fiest said during a live report in view of the burning hotel. A gas station and a number of trailers in a nearby trailer park also went up in flames, Fiest added.

In the footage, flames can be seen ripping through the roof of one the hotel's structures, just metres from Highway 63 — the main corridor running through the city.

"There's a portion [of Highway 63] that you drive through… it goes from light to complete darkness," said Fiest. "That's how thick this smoke is."

READ MORE: Flames erupt along Highway 63 during live Global News broadcast

Speaking live from the scene of the hotel fire, during Global National's 5:30 p.m. MT broadcast, Fiest said the situation was growing more "dire."

"When you drive by, you know why you have to get out," Fiest said. "It's just too risky. You need to get out."

The mandatory evacuation order for all of Fort McMurray came down at about 6:20 p.m. MT, although some areas of the city were already under evacuation orders.

A temporary evacuation centre was set up at another hotel, the Noralta Lodge, about 21 kilometres to the north of the city. But, that temporary evacuation city was at capacity as of 5 p.m. MT.

To the south of the city, the Horizons North Black Sands Executive Lodge, which normally serves workers in the oil and gas industry, is also hosting evacuees.

Several oilsands work camps farther afield have also opened their door, while people in safer locations have taken to social media to offer places in their homes to those fleeing the fire.

READ MORE: Where to go if you've been evacuated"
"World Bank planned to be collection agency for CO2 tax 
Paul Joseph Watson 
Infowars.com Thursday, May 31, 2012 
The Bilderberg Group plans to put the finishing touches to a global carbon tax agenda that is already in full swing, according to our inside sources, with the threat of endangered species set to replace man-made global warming as the main vehicle through which the elite's post-industrial revolution is accomplished.

Alex Jones' source inside Bilderberg has told him that the secretive cabal still plans to use the World Bank as the collection agency for a global CO2 tax. World Bank head Robert Zoellick is in attendance at this year's confab in Chantilly, Virginia according to the official attendee list.

Numerous representatives of the environmental movement are attending Bilderberg this year to help push this agenda through, including Fred Krupp, president of the Environmental Defense Fund, a group that generates revenue in the name of fighting climate change and yet is tied at the hip with some of the biggest corporations on the planet, including McDonald's and FedEx.

Echoing UN reports which call for a similar shift, the widely discredited man-made climate mantra will largely be dispensed in favor of centralizing power through other means, particularly by using the pretext of endangered species and overpopulation.

The onset of a global carbon tax is already underway in numerous countries. In Australia, businesses are being threatened with fines of up to $1.1 million dollars if they even dare to criticize the carbon tax set to be implemented on July 1st.

Meanwhile, a carbon tax in Europe imposed since the start of the year charges airlines emissions fees for all flights that cross the continent, costs that are inevitably set to be passed on to consumers.

As we reported earlier this week, Agenda 21 is set to be a centerpiece of Bilderberg discussion, with the attendance of Alberta Premier and global warming alarmist Alison Redford at this year's confab to discuss "ecological issues.""

"Digital Fires Instructor Serco – Camp Pendleton, CA 
Uses information derived from all military disciplines (e.g., aviation, ground combat, command and control, combat service support, intelligence, and opposing forces) to determine changes in enemy capabilities, vulnerabilities, and probable courses of action."

"Major-General Sir Colin McVean Gubbins KCMG, DSO, MC (2 July 1896 – 11 February 1976) was the prime mover of the Special Operations Executive (SOE) in the Second World War.[1] Gubbins was also responsible for setting up the secret Auxiliary Units, a commando force based around the Home Guard, to operate on the flanks and to the rear of German lines if the United Kingdom was invaded during Operation Sea Lion, Germany's planned invasion. … 
In September 1943 GHQ Middle East, the Foreign Office, and the Joint Intelligence Committee mounted an attack on SOE's autonomy. Despite having the firm support of Dalton's successor, Lord Seborne, the resulting modus vivendi placed SOE's field operations under the direction of theatre commanders. Sir Charles Hambro, the executive head of SOE, resigned in protest. Gubbins was appointed as his replacement. SOE's position nevertheless remained precarious, and in January 1944 there was a further attempt to dismantle SOE, following the revelation that SOE's operations in the Netherlands had been penetrated by Nazi intelligence. 
As head of SOE, Gubbins co-ordinated the activities of resistance movements worldwide. Gubbins' role involved consultation at the highest level with the Foreign Office, the Chiefs of Staff, representatives of the resistance organizations, governments-in-exile, and other Allied agencies including particularly the US Office of Strategic Services (OSS). It turned out that the organized resistance was more effective than Whitehall had expected; in northwest Europe, where SOE's activities were under Gubbins's personal control, General Dwight D. Eisenhower later estimated that the contribution of the French Resistance alone had been worth six divisions." 

"Serco do a bunch more that didn't even make our story: As well as thanking God for his success, CEO Chris Hyman is a Pentecostal Christian who has released a gospel album in America and fasts every Tuesday. Amazingly, he was also in the World Trade Centre on 9/11, on the 47th floor addressing shareholders [including Bilderberg bankers such as HSBC and the Rockefeller-controlled JP Morgan Chase] Serco run navy patrol boats for the ADF, as well as search and salvage operations through their partnership with P&O which form Defence Maritime Services. Serco run two Australian jails already, Acacia in WA and Borallon in Queensland. They're one of the biggest companies In the UK for running electronic tagging of offenders under house arrest or parole."
"Police drop investigation into Serco prisoner transport contract 
The outsourcing group said there was no evidence of individual or corporate wrongdoing 
7:42AM GMT 19 Dec 2014 
The City of London Police has closed an investigation into Serco's prisoner transport contract after more than a year of work, enabling the firm to continue with the contract until 2018.

The Ministry of Justice called in the police in August 2013 to examine whether Serco had misleadingly recorded prisoners as being ready for court when they were not, in order to meet the performance criteria of the contract.

However, Serco said on Friday that the probe into the Prisoner Escort and Custody Services (PECS) contract had been closed after the police found no evidence to support bringing charges against the outsourcing firm or its staff.

"The information obtained was also sufficient for the City of London Police to conclude there was no evidence of any corporate-wide conspiracy or an intention to falsify figures to meet the DRACT [designated ready and available for court time] contract requirement by senior Sercomanagement or at the board level of the company," the firm said in a statement.

The Ministry of Justice had said it would end the contract immediately if the firm's board was found to have done wrong.

Serco agreed last year to repay all past profits and forgo any future profit on the PECS contract. The deal is due to run until August 2018 and involves Serco transporting prisoners to and from 24 Crown Courts, 43 Magistrates' Courts, 24 prisons and 131 police stations.

The end of the investigation closes one chapter of Serco's problems over the past few years. The company repaid £70m last year for overcharging the government on electronic tagging contracts, in a matter that was referred to the Serious Fraud Office.

The firm replaced its chief executive Chris Hyman with Rupert Soames [member of the centuries-old death-betting White's Club] in June, handing him the task of putting the firm back on an even keel. A rights issue is expected early next year to shore up Serco's financial position."

"Origins of the Bilderberg meetings [This site campaigns for a press conference at all Bilderberg venues – and a declaration from the steering committee that any consensus reached must be in our public, not their private interest]
Creator and chairman of the Bilderbergers was a card carrying member of Hitler's SS and repeatedly lied when asked if he was a Nazi party member as a student (separate page all about Prince Bernhard of the Netherlands) …

Unilever's chief adviser on international affairs was David Mitrany, whose book, A Working Peace Svstem, published in 1943, secured him this post. (He also worked for Chatham House). it was Mitrany who coined the term 'functionalism' to refer to the strategy of supra-national integration through a series of sectoral processes of internationalisation, designed to set in motion an autonomous logic, making inevitable further integration and ultimately making national states obsolete (Groom and Taylor p. 125 ff.). In the post-war period there were three basic models for European union: alongside the 'functionalists' (in this sense), were the 'inter-governmentalists' (e.g. Spaak) and the 'federalists' (e.g. Monnet himself). In the 1960s the functionalists used the slogan 'Atlantic Partnership' as the framework for the integration or synchronisation of US and European interests.

The immediate chain of events leading to the setting up of the first conference was as follows. Prince Bernhard set off for the USA in 1952 to visit his old friend Walter Bedell Smith, director of the newly-formed CIA. Smith put the organisation of the American end into the hands of Charles D. Jackson (special assistant for psychological warfare to the US President), who appointed John S. Coleman (president of the Burroughs Corporation. and a member of the Committee for a National Trade Policy), who in turn briefly became US chair of Bilderberg.

Charles Jackson was president of the Committee for a Free Europe (forerunner of the Congress for Cultural Freedom (CCF) whose extensive operations financing and organising anti-Communist social democratic political intellectuals has only recently been fully documented (see Coleman 1989); and ran the CIA-financed Radio Free Europe in Germany. Earlier he had been publisher of Fortune magazine and managing director of Time/Life, and during the war was deputy head of psychological warfare for Eisenhower. At the time of Bernhard's visit he was working with a committee of businessmen on both sides of the Atlantic which approved the European Payments Union.

It was thus a European initiative, and its aim was, in official bland language, to 'strengthen links' between Western Europe and the USA. A selected list of people to be invited to the first conference was drawn up by Retinger, with Prince Bernhard and Rijkens, from the European countries of NATO plus Sweden. The resulting group consisted of the Belgian and Italian prime ministers, Paul van Zeeland and Alcide de Gasperi (CDU), from France both the right wing prime minister Antoine Pinay and the Socialist leader Guy Mollet; diplomats like Pietro Quaroni of Italy and Panavotis Pipinelis of Greece; top German corporate lawyer Rudolf Miller and the industrialist Otto Wolff von Amerongen and the Danish foreign minister Ole Bjorn Kraft (publisher of Denmark's top daily newspaper); and from England came Denis Healey and Hugh Gaitskell from the Labour Party, Robert Boothby from the Conservative Party, Sir Oliver Franks from the British state, and Sir Colin Gubbins, who had headed the Special Operations Executive (SOL) during the war."
"Serco farewell to NPL after 19 years of innovation 8 January 2015 Serco said goodbye to the National Physical Laboratory (NPL) at the end of December 2014 after 19 years of extraordinary innovation and science that has seen the establishment build a world-leading reputation and deliver billions of pounds of benefit for the UK economy. During that period under Serco's management and leadership, NPL has delivered an extraordinary variety and breadth of accomplishments for the UK's economy and industry. Some of the key achievements during that time have been: … It has been estimated that work carried out by the Centre of Carbon Measurement at NPL will save eight million tonnes of carbon emissions reductions (2% of UK footprint) and over half a billion pounds in economic benefit over the next decade…. NPL's caesium fountain atomic clock is accurate to 1 second in 158 million years and NPL is playing a key role in introducing rigour to high frequency trading in the City through NPLTime"
"Support Services for Starwood Hotels Group Starwood Hotels Group, owner of some of the [Innholders] world's most prestigious hotels, has appointed Serco as preferred bidder for a £7m contract to provide a range of support services to the Sheraton Grand in Edinburgh, the Westin in Dublin and the 5 star Turnberry resort on Scotland's west coast. The contract, which has a 5 year term, is an extension to services already provided to other [Innholders] hotels in the Starwood Group and includes buildings maintenance and security, engineering support and [WiFi] help desk services."
"Loan Improvement 
Jan 31, 2001 
SBA modernizes to help feed its growing programs
BY PATRICIA DAUKANTAS | GCN STAFF 
Under a five-year plan for overhauling its information technology systems, the Small Business Administration recently acquired new software for financial and other administrative tasks.

By the time SBA celebrates its 50th anniversary in 2003, agency officials want all their programs up and running around the clock, chief financial officer Joseph Loddo said.

In the first phase of the modernization, the agency has upgraded systems for managing its extensive portfolio of guaranteed loans, chief operating officer Kristine Marcy said.

SBA processed its first electronic loan last November through its Sacramento, Calif., office and plans to add more private lenders during fiscal 2001.

The agency's staffing level has dropped 22 percent over the past eight years, which is another reason to improve IT, Marcy said. Over the past decade, SBA's portfolio of loans to small and disadvantaged businesses has more than doubled to $50 billion.

'We're a small agency with a huge portfolio,' Marcy said. SBA supplies more than half of the U.S. venture capital available each year.

Seventy percent to 80 percent of the loans are booked through a preferred lender program [structured by Serco], which involves nearly 7,000 banks, Marcy said. SBA guarantees the loans, just as the government backs student and housing loans.

'The financial and IT businesses were changing so rapidly, we had to make some changes to stay current with the private sector,' Marcy said. Banks had been asking SBA to make faster decisions on loan guarantees. The agency decided to aim for a turnaround time of one hour.

In the second phase of modernization, SBA is revamping its financial, human resources, procurement and travel systems with Web-enabled Oracle Corp. applications.

Online in October

The financial system will use Oracle's U.S. Federal Financials 3.3, which meets the requirements of the Joint Financial Management Improvement Program.

SBA announced the $1.5 million Oracle contract late last year and plans to bring the software online by Oct. 1, Loddo said.

'We need to make sure we are appropriately sensitive to small businesses' and have small-business partners, not just Oracle, Marcy said.

The second-phase integrator, SRA International Inc. of Arlington, Va., has subcontracted with a number of small firms for things such as training and data conversion.

Also, a core team of senior SBA employees has been transferred away from day-to-day tasks to help with the modernization, Loddo said.

In the final phase of the modernization, SBA will upgrade the computers in its 8(a) Business Development Program, which assists small businesses in competing for government contracts, Marcy said. The agency wants to be able to improve its tracking of clients' successes and failures."
"Meeting in Washington, DC, on May 17, 2011 US Secretary of State Hillary Rodham Clinton and EU Foreign Affairs & Security Policy High Rep./European Commission VP Catherine Ashton discussed a number of issues of common concern, including the situations in Libya, Syria, Egypt and Belarus. Following their meeting, Secretary of State Clinton and High Representative Ashton signed a Framework Agreement between the US and the EU, which provides a legal framework for US civilians [and – allegedly – Serco's 8(a) protégé companies] to participate in EU crisis management missions."
"BASE ONE CERTIFICATIONS Base One [a Serco protégé company] is NO longer an 8(a), or HubZone certified company. Base One is a Small Business and a Women Owned Small Disadvantaged Business. Base One previously held certifications by the SBA. Please disregard any references to Base One being currently certified as an 8(a) or HubZone firm by the SBA.

Base One Technologies

Expertly researches, designs, and develops information security policies that protect your data and manage your firm's information technology risk at levels acceptable to your business.

Performs architectural assessments and conducts both internal and external penetration testing. The results of these efforts culminate in an extensive risk analysis and vulnerabilities report.

Develops and implements multi-layer Information Security Solutions, practices and procedures. We deploy Intrusion Detection Systems (IDS) and IP Security with VPN solutions using Cisco routers, Frame Relay, firewalls, address and port translation, obscurity standards and authentication technologies (AAA, 3DES, TACACS, etcŠ), to enhance and meet the level of Data Security required for global organizations.

Conducts IT Security and Risk Assessment in Federal government as well as security testing, implementing security for multiple platforms and operating systems around the world.

Ability to conduct business process analysis to provide technical security countermeasures, risk management and data communications security planning for large organizations.

Provides computer security integration for web server and traditional client-server based applications. We secure environments up to as many layers as required by our clients' policies, industry practices, and regulating bodies – including the desktop and user experience as required. Develops, implements and supports Information Security Counter measures such as honey-pots and evidence logging and incident documentation processes and solutions."

"Preparing the 8(a) application package

You do not need to pay anyone to prepare your 8(a) application. SBA designed the application forms so the applicant can complete the application. However, a consultant can assist in completing the application. Please be advised that no one can guarantee that an application for 8(a) program participation will be approved. The application process is intended to assure that each applicant receives a fair, unbiased review, free from favoritism and influence. Any irregularities in the application review process should be immediately referred to the SBA Inspector General.

Definition of Socially and Economically Disadvantaged Individuals

Socially disadvantaged individuals are those who have been subjected to racial or ethnic prejudice or cultural bias because of their identities as members of groups without regard to their individual qualities. The social disadvantage must stem from circumstances beyond their control. In the absence of evidence to the contrary, the following individuals are presumed to be socially disadvantaged:

Black Americans; Hispanic Americans (persons with origins from Latin America, South America, Portugal and Spain); Native Americans (American Indians, Eskimos, Aleuts, and Native Hawaiians); Asian Pacific Americans (persons with origins from Japan, China, the Philippines, Vietnam, Korea, Samoa, Guam, U.S. Trust Territory of the Pacific Islands [Republic of Palau], Commonwealth of the Northern Mariana Islands, Laos, Cambodia [Kampuchea], Taiwan, Burma, Thailand, Malaysia, Indonesia, Singapore, Brunei, Republic of the Marshall Islands, Federated States of Micronesia, Macao, Hong Kong, Fiji, Tonga, Kiribati, Tuvalu, or Nauru); Subcontinent Asian Americans (persons with origins from India, Pakistan, Bangladesh, Sri Lanka, Bhutan, the Maldives Islands or Nepal); And members of other groups designated from time to time by the SBA.

In addition, an individual who is not a member of one of the above-named groups may apply for 8(a) certification. However, the applicant must establish social disadvantage on the basis of clear and convincing evidence.

Economically disadvantaged individuals are socially disadvantaged individuals whose ability to compete in the free enterprise system has been impaired due to diminished capital and credit opportunities, as compared to others in the same or similar line of business and competitive market area who are not socially disadvantaged. For purposes of program entry, an individual whose personal net worth (excluding the equity in their personal residence and business) exceeds $250,000 will not be considered economically disadvantaged.

Woman-Owned Businesses [Obama's structural feminists]

A woman-owned business may be recognized as a "socially disadvantaged firm" if the owner is a member of one of the groups for which social disadvantage is presumed. If the woman is not a member of one of the groups for which social disadvantage is presumed, she must establish her individual disadvantage on the basis of clear and convincing evidence that she has suffered discriminatory treatment because of her gender and that this treatment has impeded her entry into or advancement in the business world. SBA will consider any pertinent evidence but will give particular attention to evidence of discriminatory practices suffered in the areas of education, employment and the business world."

"Serco do a bunch more that didn't even make our story: As well as thanking God for his success, CEO Chris Hyman is a Pentecostal Christian who has released a gospel album in America and fasts every Tuesday. Amazingly, he was also in the World Trade Centre on 9/11, on the 47th floor addressing shareholders [such as Wells Fargo with an insured interest in the leveraged lease on the WTC Twin Towewrs]. Serco run navy patrol boats for the ADF, as well as search and salvage operations through their partnership with P&O which form Defence Maritime Services. Serco run two Australian jails already, Acacia in WA and Borallon in Queensland. They're one of the biggest companies In the UK for running electronic tagging of offenders under house arrest or parole."
Yours sincerely,
Field McConnell, United States Naval Academy, 1971; Forensic Economist; 30 year airline and 22 year military pilot; 23,000 hours of safety; Tel: 715 307 8222
David Hawkins Tel: 604 542-0891 Forensic Economist; former leader of oil-well blow-out teams; now sponsors Grand Juries in CSI Crime and Safety Investigation
706 Total Views
1 Views Today
Please follow and like us: