#2660: Bilderberg Pedophile Ring – Serco 8(a) Zulu Tags – BBC Madeleine Spot
United States Marine Field McConnell
Plum City Online – (AbelDanger.net) 
1. Abel Danger (AD) claims that the late Lord Boothby used criminals associated with the Kray Twins to operate a pedophile-entrapment ring in the hotel chains which have hosted the Bilderberg meetings from the launch in 1954 to the present day.
2. AD claims that Serco – formerly RCA GB 1929 – 8(a) companies have equipped hotel chains with Zulu-time and offender-tag tracking systems which support a death-bet bookmaker used by Boothby friends to silence Bilderberg enemies.
3. AD claims that the BBC used Serco's tagging and tracking data to spot fix the abduction of Madeleine McCann from her family's holiday apartment in Portugal on 3 May 2007 and decoy public attention from the Bilderberg pedophile ring.
4. United States Marine Field McConnell (https://abeldanger.blogspot.com/2010/01/field-mcconnell-bio.html) invites James Comey – FBI director, former director of the Serco's banker HSBC – to check Serco's hotel-based tracking systems and see if Bilderberg pedophiles use 8(a) tagged offenders to kill their victims in Zulu time.
Madeleine McCann BBC1 Crimewatch New Appeal and Full Reconstruction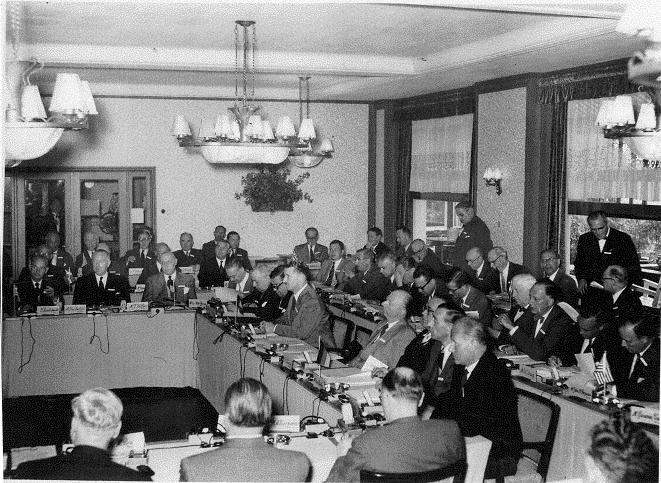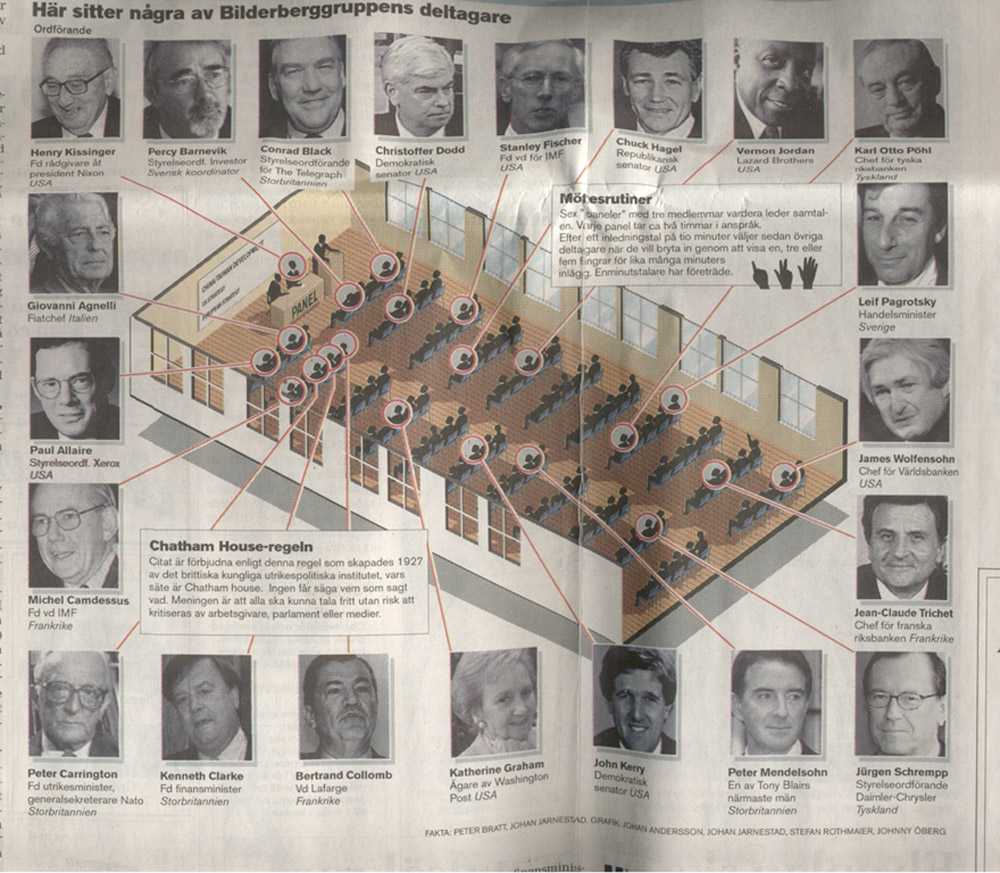 John Kerry prepares for Serco Carbon Cap 9/11 
White's Club death-bet bookmaker services dates back to 1743 and – as Cameron's friend, Churchill's grandson and Serco CEO Rupert Soames well knows – only the technology to spot fix the precise time of death has changed. 
Copy of SERCO GROUP PLC: List of Subsidiaries AND Shareholders!
(Mobile Playback Version)
[Serco's] Defense Ammunition Center 
Serco… Would you like to know more? 
"BBC – Madeleine McCann: Timeline and search maps 
13 June 2014 
Police investigating the disappearance of Madeleine McCann have been searching several sites in the Algarve resort of Praia da Luz. Officers have used dogs to search the sites and "ground penetrating radar" to look for disturbed earth.

The searches follow a request from the Metropolitan Police, who launched a fresh investigation into Madeleine's disappearance last July. Madeleine, of Rothley, Leicestershire, was three when she went missing from her family's holiday apartment on 3 May 2007.

See the details below to find out about what happened that day and for the location of the latest police searches.

Thursday 3 May 2007: 
What happened?

15:30-17:30 Charity collectors seen in area

Scotland Yard says detectives are looking into possible links to burglaries and bogus charity collections in the area at the time. They have released two e-fit images of Portuguese men they would like to identify.

There were four separate sightings of charity collectors on the afternoon of 3 May in Praia da Luz. One man approached a property on Rua do Ramalhete, near the Ocean Club, at about 16:00. Another collector called at another apartment on 25 or 26 April.

Police say there was also a four-fold increase in the number of burglaries in the area between January and May 2007 and one possible scenario was that Madeleine had disturbed a burglar.

20:30 McCanns go for dinner

The McCanns were on holiday with a group of friends who met for dinner each evening at a Tapas bar on the Ocean Club complex where they were staying.

On the day Madeleine went missing, Mr and Mrs McCann left their apartment at 20:30 and headed to the restaurant. Throughout the evening, adults from the group would leave at regular intervals to check on their children. A member of the group – Matthew Oldfield – left at 21:00, shortly followed by Gerry McCann.

21:05 Gerry McCann checks on children

Mr McCann left the restaurant to check on his children at about 21:05. When he reached the apartment, he noticed the bedroom door was open wider than it had been left. On his return to the restaurant, he stopped to chat to a guest.

Matthew Oldfield also checked on the McCanns' apartment at about 21:30. Hearing no noise from the children's bedroom, he assumed all was well and left without seeing Madeleine.

21:15 McCanns' friend sees man and child

Having left the table to check on her own children, another member of the group, Jane Tanner, saw a man carrying a child close to the McCanns' apartment. This sighting, which had previously been the focus of the investigation, has now been discounted by police.

Detectives said the man was almost certainly an innocent British holiday-maker collecting his two-year-old daughter from a nearby creche.

22:00 Irish family sees man and child

An Irish family returning from a night out saw a man carrying a blonde-haired child, aged about three or four, possibly wearing pyjamas. He was walking down a street towards the beach at about 22:00. The beach is a few minutes' walk from the McCanns' apartment.

Two of the witnesses have helped produce an e-fit of the man they saw. They described him as white, aged in his 30s, of medium build and medium height, with short brown hair.

22:00 Kate McCann raises alarm

After friend Matthew Oldfield had checked on the McCanns' children half an hour previously, Kate McCann returned to the apartment at 22:00. It was then that she noticed the children's bedroom window was open, the shutter raised and Madeleine gone.

June 2014: New police searches

The first search area was cordoned off by police at the beginning of June, but nothing of interest was found. It is situated south-west of the Ocean Club complex, where the McCann family were staying in 2007. The scrubland, about the size of three football pitches, is surrounded by flats and villas and overlooks the sea.

The second area is on the other side of the Praia da Luz, close to the main road leading out of town. A third location was also investigated across the road from the second search area.

On 11 June, police said their searches had not yielded any results."

"Serco do a bunch more that didn't even make our story: As well as thanking God for his success, CEO Chris Hyman is a Pentecostal Christian who has released a gospel album in America and fasts every Tuesday. Amazingly, he was also in the World Trade Centre on 9/11, on the 47th floor addressing shareholders [including Bilderberg bankers such as HSBC and the Rockefeller-controlled JP Morgan Chase] Serco run navy patrol boats for the ADF, as well as search and salvage operations through their partnership with P&O which form Defence Maritime Services. Serco run two Australian jails already, Acacia in WA and Borallon in Queensland. They're one of the biggest companies In the UK for running electronic tagging of offenders under house arrest or parole."

"Police drop investigation into Serco prisoner transport contract 
The outsourcing group said there was no evidence of individual or corporate wrongdoing 
7:42AM GMT 19 Dec 2014 
The City of London Police has closed an investigation into Serco's prisoner transport contract after more than a year of work, enabling the firm to continue with the contract until 2018.

The Ministry of Justice called in the police in August 2013 to examine whether Serco had misleadingly recorded prisoners as being ready for court when they were not, in order to meet the performance criteria of the contract.

However, Serco said on Friday that the probe into the Prisoner Escort and Custody Services (PECS) contract had been closed after the police found no evidence to support bringing charges against the outsourcing firm or its staff.

"The information obtained was also sufficient for the City of London Police to conclude there was no evidence of any corporate-wide conspiracy or an intention to falsify figures to meet the DRACT [designated ready and available for court time] contract requirement by senior Serco management or at the board level of the company," the firm said in a statement.

The Ministry of Justice had said it would end the contract immediately if the firm's board was found to have done wrong.

Serco agreed last year to repay all past profits and forgo any future profit on the PECS contract. The deal is due to run until August 2018 and involves Serco transporting prisoners to and from 24 Crown Courts, 43 Magistrates' Courts, 24 prisons and 131 police stations.

The end of the investigation closes one chapter of Serco's problems over the past few years. The company repaid £70m last year for overcharging the government on electronic tagging contracts, in a matter that was referred to the Serious Fraud Office.

The firm replaced its chief executive Chris Hyman with Rupert Soames [member of the centuries-old death-betting White's Club] in June, handing him the task of putting the firm back on an even keel. A rights issue is expected early next year to shore up Serco's financial position."

"Twins Ron and Reg Kray were without doubt the most powerful, violent and deadly gangsters that London has ever known. They ran protection rackets, clubs and casinos, as well as fraudulent 'long firms'.

They blackmailed, intimidated and killed – for many years with impunity thanks to their powerful cronies in the Establishment. Working with all five main Mafia families in New York, they were expanding their business worldwide when they were imprisoned for murder in 1969. Just weeks before their trial, "the Firm" would move into sophisticated drugs. Ron knew someone in the Pakistani Embassy who could use his diplomatic immunity to bring heroin into Britain, and clearly saw this as only the beginning.

However the Krays held a dark and depraved secret. Ronnie Kray was an active homosexual paedophile who sexually abused many young teenage boys on an organised and huge scale in the 1950's and 1960's and he had paid informers at every level inside the police force and had contacts with prominent members of parliament.

The story begins when Boothby gagged the press and hushed up politicians, delaying the Kray twins' arrest by five years. The link between the British Establishment of the 1960s and the Krays was the greatest unreported political scandal of its time, allowing the gangsters to walk free for five years.

At the flat of Lord Boothby, situated at the prestigious address No 1 Eaton Square in Belgravia, three men looked up towards a photographer who duly pressed the camera's shutter. The resultant photograph featured, perched on a small sofa, Lord Boothby, Ronnie Kray the infamous East End gangster, and Ronnie's friend, the good-looking young cat-burgler called Leslie Holt.

In 1963, Lord Boothby began an illicit affair with Leslie Holt (died 1979). Holt was a younger man that Boothby met at a gambling club.

Holt set up a meeting between Ronald Kray and Boothby – the topic of conversation was a project in Nigeria that the Krays were interested in getting Boothby involved in, on a charitable basis.

It was now early 1964, and for the struggling Conservative government at the time, the photograph not only threatened to cause another scandal that rivalled the previous year's Profumo affair, but it almost certainly enabled the Kray twins' criminal career of extortion and protection to remain pretty well unchecked for the next five years.

The Eton and Oxford educated Lord Robert Boothby was in 1964 one of the country's more famous politicians (in March that year he had appeared on Eamonn Andrews' This Is Your Life). He had entered Parliament at just 24 and had once been tipped as future leader of the Conservative party not least because he had been the private secretary and friend of Sir Winston Churchill.

Churchill made him Minister of Food for the wartime government in 1939. However Boothby was not without his flaws and was sacked only a year later after lying to parliament about a financial deal with which he had intended to pay off his, not inconsiderable, gambling debts."

"Origins of the Bilderberg meetings [This site campaigns for a press conference at all Bilderberg venues – and a declaration from the steering committee that any consensus reached must be in our public, not their private interest]

Creator and chairman of the Bilderbergers was a card carrying member of Hitler's SS and repeatedly lied when asked if he was a Nazi party member as a student (separate page all about Prince Bernhard of the Netherlands) …

Unilever's chief adviser on international affairs was David Mitrany, whose book, A Working Peace Svstem, published in 1943, secured him this post. (He also worked for Chatham House). it was Mitrany who coined the term 'functionalism' to refer to the strategy of supra-national integration through a series of sectoral processes of internationalisation, designed to set in motion an autonomous logic, making inevitable further integration and ultimately making national states obsolete (Groom and Taylor p. 125 ff.). In the post-war period there were three basic models for European union: alongside the 'functionalists' (in this sense), were the 'inter-governmentalists' (e.g. Spaak) and the 'federalists' (e.g. Monnet himself). In the 1960s the functionalists used the slogan 'Atlantic Partnership' as the framework for the integration or synchronisation of US and European interests.

The immediate chain of events leading to the setting up of the first conference was as follows. Prince Bernhard set off for the USA in 1952 to visit his old friend Walter Bedell Smith, director of the newly-formed CIA. Smith put the organisation of the American end into the hands of Charles D. Jackson (special assistant for psychological warfare to the US President), who appointed John S. Coleman (president of the Burroughs Corporation. and a member of the Committee for a National Trade Policy), who in turn briefly became US chair of Bilderberg.

Charles Jackson was president of the Committee for a Free Europe (forerunner of the Congress for Cultural Freedom (CCF) whose extensive operations financing and organising anti-Communist social democratic political intellectuals has only recently been fully documented (see Coleman 1989); and ran the CIA-financed Radio Free Europe in Germany. Earlier he had been publisher of Fortune magazine and managing director of Time/Life, and during the war was deputy head of psychological warfare for Eisenhower. At the time of Bernhard's visit he was working with a committee of businessmen on both sides of the Atlantic which approved the European Payments Union.

It was thus a European initiative, and its aim was, in official bland language, to 'strengthen links' between Western Europe and the USA. A selected list of people to be invited to the first conference was drawn up by Retinger, with Prince Bernhard and Rijkens, from the European countries of NATO plus Sweden. The resulting group consisted of the Belgian and Italian prime ministers, Paul van Zeeland and Alcide de Gasperi (CDU), from France both the right wing prime minister Antoine Pinay and the Socialist leader Guy Mollet; diplomats like Pietro Quaroni of Italy and Panavotis Pipinelis of Greece; top German corporate lawyer Rudolf Miller and the industrialist Otto Wolff von Amerongen and the Danish foreign minister Ole Bjorn Kraft (publisher of Denmark's top daily newspaper); and from England came Denis Healey and Hugh Gaitskell from the Labour Party, Robert Boothby from the Conservative Party, Sir Oliver Franks from the British state, and Sir Colin Gubbins, who had headed the Special Operations Executive (SOL) during the war."

"David Cameron could be forced to explain Bilderberg talks 
David Cameron could be forced to give details of private talks he is holding with world leaders at the secretive meeting of the Bilderberg Group. 
By Tim Ross, Political Correspondent 
5:07PM BST 07 Jun 2013 
Downing St disclosed that the Prime Minister would attend the controversial gathering of heads of governments, former ministers, and chief executives of the world's most powerful global corporations.

However, the discussions, on Friday, were being held on a strictly confidential basis and Number 10 said no details of the talks would be made public.

Michael Meacher, the Labour MP and former minister, will demand that Mr Cameron makes a statement to the Commons next week giving details of the meeting.

Downing Street insisted that despite the secretive meeting, the Prime Minister remained "determined to lead the most transparent government" in history, a promise he made in 2010.

More than 130 delegates from 21 countries are expected to attend the three-day event at a luxury hotel near Watford. Mr Cameron has been invited as head of the host nation's government, a Number 10 spokesman said.

"The Prime Minister views this as an opportunity to discuss important issues with senior ministers, business people and academics," the spokesman said.

"It is a private meeting. There won't be a read-out."

Mr Meacher said he would ask the Speaker of the Commons, John Bercow, to grant an "urgent question" in Parliament next week, which would force the Prime Minister to update MPs on his talks and answer their questions.

"This is western capitalism at its highest level. We are entitled to know," Mr Meacher told the Telegraph.

He said there was likely to be "heavy lobbying" at the event and while he understood that world leaders spoke confidentially on a regular basis, this meeting was different.

"Where there is a congress like this, which clearly has a very important purpose, it is because something very valuable is happening in terms of their attitude, plans, proposals for the future of our economies. We, the rest of us, are going to be affected.

"When David Cameron goes to Brussels for a very important meeting of heads of government of the 27 [EU member] states, he gives a statement to the House of Commons and subjects himself to cross-examination from MPs.



"If we can do that on an issue which we already largely know about, why not on this much more important occasion?" It is believed to be the first time that Mr Cameron has attended the controversial annual gathering.

Downing Street insisted that Mr Cameron was committed to promoting "transparency" in government. A spokesman said no civil servants would attend the meeting but that it would be "recorded" in the usual way.

"The Prime Minister has always been clear about the importance of transparency. The Prime Minister has meetings with key ministers from other countries and with business people as part of his job but that doesn't mean that he's not determined to lead the most transparent government," the spokesman said.

Calls for more details to be given of Mr Cameron's contacts at the event are likely to intensify as the guest list also includes George Osborne, the Chancellor of the Exchequer, and Kenneth Clarke, another senior Tory minister.

The meetings began in 1954 as a forum to bring together the leaders of Western Europe and the United States to address the threat from the Soviet Union.

All discussions are held on strictly confidential terms and security at the meetings is tight.

Previous gatherings have attracted angry demonstrations and protesters. Downing St declined to give details over whether taxpayers would pay the bill for policing the meeting in Hertfordshire.

Ed Balls, the Shadow Chancellor, is also attending, along with Lord Mandelson, the former Labour Cabinet minister.

Other guests include Christine Lagarde, the managing director of the International Monetary Fund, Eric Schmidt, executive chairman of Google, Bob Dudley, chief executive of BP, and Jose Manuel Barroso, president of the European Commission."
"Serco farewell to NPL after 19 years of innovation 8 January 2015 Serco said goodbye to the National Physical Laboratory (NPL) at the end of December 2014 after 19 years of extraordinary innovation and science that has seen the establishment build a world-leading reputation and deliver billions of pounds of benefit for the UK economy. During that period under Serco's management and leadership, NPL has delivered an extraordinary variety and breadth of accomplishments for the UK's economy and industry. Some of the key achievements during that time have been: … It has been estimated that work carried out by the Centre of Carbon Measurement at NPL will save eight million tonnes of carbon emissions reductions (2% of UK footprint) and over half a billion pounds in economic benefit over the next decade…. NPL's caesium fountain atomic clock is accurate to 1 second in 158 million years and NPL is playing a key role in introducing rigour to high frequency trading in the City through NPLTime"
"Support Services for Starwood Hotels Group Starwood Hotels Group, owner of some of the [Innholders] world's most prestigious hotels, has appointed Serco as preferred bidder for a £7m contract to provide a range of support services to the Sheraton Grand in Edinburgh, the Westin in Dublin and the 5 star Turnberry resort on Scotland's west coast. The contract, which has a 5 year term, is an extension to services already provided to other [Innholders] hotels in the Starwood Group and includes buildings maintenance and security, engineering support and [WiFi] help desk services."
"Loan Improvement 
Jan 31, 2001 
SBA modernizes to help feed its growing programs [Field McConnell's sister Kristine Marcy introduced the 8(a) electronic accelerated loan guarantee program at SBA to ensure funding for the Serco protégés' participating in the 9/11 carbon cap] 
BY PATRICIA DAUKANTAS | GCN STAFF 
Under a five-year plan for overhauling its information technology systems, the Small Business Administration recently acquired new software for financial and other administrative tasks.

By the time SBA celebrates its 50th anniversary in 2003, agency officials want all their programs up and running around the clock, chief financial officer Joseph Loddo said.

In the first phase of the modernization, the agency has upgraded systems for managing its extensive portfolio of guaranteed loans, chief operating officer Kristine Marcy said.

SBA processed its first electronic loan last November through its Sacramento, Calif., office and plans to add more private lenders during fiscal 2001.

The agency's staffing level has dropped 22 percent over the past eight years, which is another reason to improve IT, Marcy said. Over the past decade, SBA's portfolio of loans to small and disadvantaged businesses has more than doubled to $50 billion.

'We're a small agency with a huge portfolio,' Marcy said. SBA supplies more than half of the U.S. venture capital available each year.

Seventy percent to 80 percent of the loans are booked through a preferred lender program [structured by Serco], which involves nearly 7,000 banks, Marcy said. SBA guarantees the loans, just as the government backs student and housing loans.

'The financial and IT businesses were changing so rapidly, we had to make some changes to stay current with the private sector,' Marcy said. Banks had been asking SBA to make faster decisions on loan guarantees. The agency decided to aim for a turnaround time of one hour.

In the second phase of modernization, SBA is revamping its financial, human resources, procurement and travel systems with Web-enabled Oracle Corp. applications.

Online in October

The financial system will use Oracle's U.S. Federal Financials 3.3, which meets the requirements of the Joint Financial Management Improvement Program.

SBA announced the $1.5 million Oracle contract late last year and plans to bring the software online by Oct. 1, Loddo said.

'We need to make sure we are appropriately sensitive to small businesses' and have small-business partners, not just Oracle, Marcy said.

The second-phase integrator, SRA International Inc. of Arlington, Va., has subcontracted with a number of small firms for things such as training and data conversion.

Also, a core team of senior SBA employees has been transferred away from day-to-day tasks to help with the modernization, Loddo said.

In the final phase of the modernization, SBA will upgrade the computers in its 8(a) Business Development Program, which assists small businesses in competing for government contracts, Marcy said. The agency wants to be able to improve its tracking of clients' successes and failures."
"Meeting in Washington, DC, on May 17, 2011 US Secretary of State Hillary Rodham Clinton and EU Foreign Affairs & Security Policy High Rep./European Commission VP Catherine Ashton discussed a number of issues of common concern, including the situations in Libya, Syria, Egypt and Belarus. Following their meeting, Secretary of State Clinton and High Representative Ashton signed a Framework Agreement between the US and the EU, which provides a legal framework for US civilians [and – allegedly – Serco's 8(a) protégé companies] to participate in EU crisis management missions."
"BASE ONE CERTIFICATIONS Base One [a Serco protégé company] is NO longer an 8(a), or HubZone certified company. Base One is a Small Business and a Women Owned Small Disadvantaged Business. Base One previously held certifications by the SBA. Please disregard any references to Base One being currently certified as an 8(a) or HubZone firm by the SBA.

Base One Technologies

Expertly researches, designs, and develops information security policies that protect your data and manage your firm's information technology risk at levels acceptable to your business.

Performs architectural assessments and conducts both internal and external penetration testing. The results of these efforts culminate in an extensive risk analysis and vulnerabilities report.

Develops and implements multi-layer Information Security Solutions, practices and procedures. We deploy Intrusion Detection Systems (IDS) and IP Security with VPN solutions using Cisco routers, Frame Relay, firewalls, address and port translation, obscurity standards and authentication technologies (AAA, 3DES, TACACS, etcŠ), to enhance and meet the level of Data Security required for global organizations.

Conducts IT Security and Risk Assessment in Federal government as well as security testing, implementing security for multiple platforms and operating systems around the world.

Ability to conduct business process analysis to provide technical security countermeasures, risk management and data communications security planning for large organizations.

Provides computer security integration for web server and traditional client-server based applications. We secure environments up to as many layers as required by our clients' policies, industry practices, and regulating bodies – including the desktop and user experience as required. Develops, implements and supports Information Security Counter measures such as honey-pots and evidence logging and incident documentation processes and solutions."

"Preparing the 8(a) application package

You do not need to pay anyone to prepare your 8(a) application. SBA designed the application forms so the applicant can complete the application. However, a consultant can assist in completing the application. Please be advised that no one can guarantee that an application for 8(a) program participation will be approved. The application process is intended to assure that each applicant receives a fair, unbiased review, free from favoritism and influence. Any irregularities in the application review process should be immediately referred to the SBA Inspector General.

Definition of Socially and Economically Disadvantaged Individuals

Socially disadvantaged individuals are those who have been subjected to racial or ethnic prejudice or cultural bias because of their identities as members of groups without regard to their individual qualities. The social disadvantage must stem from circumstances beyond their control. In the absence of evidence to the contrary, the following individuals are presumed to be socially disadvantaged:

Black Americans; Hispanic Americans (persons with origins from Latin America, South America, Portugal and Spain); Native Americans (American Indians, Eskimos, Aleuts, and Native Hawaiians); Asian Pacific Americans (persons with origins from Japan, China, the Philippines, Vietnam, Korea, Samoa, Guam, U.S. Trust Territory of the Pacific Islands [Republic of Palau], Commonwealth of the Northern Mariana Islands, Laos, Cambodia [Kampuchea], Taiwan, Burma, Thailand, Malaysia, Indonesia, Singapore, Brunei, Republic of the Marshall Islands, Federated States of Micronesia, Macao, Hong Kong, Fiji, Tonga, Kiribati, Tuvalu, or Nauru); Subcontinent Asian Americans (persons with origins from India, Pakistan, Bangladesh, Sri Lanka, Bhutan, the Maldives Islands or Nepal); And members of other groups designated from time to time by the SBA.

In addition, an individual who is not a member of one of the above-named groups may apply for 8(a) certification. However, the applicant must establish social disadvantage on the basis of clear and convincing evidence.

Economically disadvantaged individuals are socially disadvantaged individuals whose ability to compete in the free enterprise system has been impaired due to diminished capital and credit opportunities, as compared to others in the same or similar line of business and competitive market area who are not socially disadvantaged. For purposes of program entry, an individual whose personal net worth (excluding the equity in their personal residence and business) exceeds $250,000 will not be considered economically disadvantaged.

Woman-Owned Businesses [Obama's structural feminists]

A woman-owned business may be recognized as a "socially disadvantaged firm" if the owner is a member of one of the groups for which social disadvantage is presumed. If the woman is not a member of one of the groups for which social disadvantage is presumed, she must establish her individual disadvantage on the basis of clear and convincing evidence that she has suffered discriminatory treatment because of her gender and that this treatment has impeded her entry into or advancement in the business world. SBA will consider any pertinent evidence but will give particular attention to evidence of discriminatory practices suffered in the areas of education, employment and the business world."

"Serco do a bunch more that didn't even make our story: As well as thanking God for his success, CEO Chris Hyman is a Pentecostal Christian who has released a gospel album in America and fasts every Tuesday. Amazingly, he was also in the World Trade Centre on 9/11, on the 47th floor addressing shareholders [such as Wells Fargo with an insured interest in the leveraged lease on the WTC Twin Towewrs]. Serco run navy patrol boats for the ADF, as well as search and salvage operations through their partnership with P&O which form Defence Maritime Services. Serco run two Australian jails already, Acacia in WA and Borallon in Queensland. They're one of the biggest companies In the UK for running electronic tagging of offenders under house arrest or parole."
Yours sincerely,
Field McConnell, United States Naval Academy, 1971; Forensic Economist; 30 year airline and 22 year military pilot; 23,000 hours of safety; Tel: 715 307 8222
David Hawkins Tel: 604 542-0891 Forensic Economist; former leader of oil-well blow-out teams; now sponsors Grand Juries in CSI Crime and Safety Investigation
1391 Total Views
4 Views Today
Please follow and like us: