#2655: Hotel Serco's Zulu Death Bets – Bin Laden 8(a) Snuff – Clinton Spot Fixed Chic
United States Marine Field McConnell
Plum City Online – (AbelDanger.net) 
1. Abel Danger (AD) claims that shareholders including Rockefeller bank JP Morgan Chase and the UK and Saudi governments are using Serco 's elite-hotel security systems to operate a death-bet bookmaker service where Zulu-time-stamped money shots from the crime scenes, decide who will scoop the pot.
2. AD claims that Serco – formerly RCA GB 1929 – developed a long-range matrix of 8(a) companies to synchronize the Bin Laden Group crime scenes on 9/11 and stage what Dr. Thomas Barnett described as "the first live broadcast mass snuff film in human history."
3. AD claims that Serco set up patent lawyer Hillary Clinton with patent devices derived from WWII photo-by-wireless and Rockefeller-cipher systems plus the modern QRS 11 missile gyroscopes to spot fix the death of Captain Chic Burlingame on Sep 12, 2001 17:37:19 Zulu time.
4. United States Marine Field McConnell (https://abeldanger.blogspot.com/2010/01/field-mcconnell-bio.html) invites James Comey FBI director and ex director of the Serco banker HSBC – to check the Hotel Serco death-bet bookmaker service and Clinton's alleged use of Zulu time signals to spot fix victim deaths on 9/11.
"NO PLANE HIT THE PENTAGON" only once aired report 
9/11 Alexander Haig Had Inside Knowledge Of The World Trade Center Bombing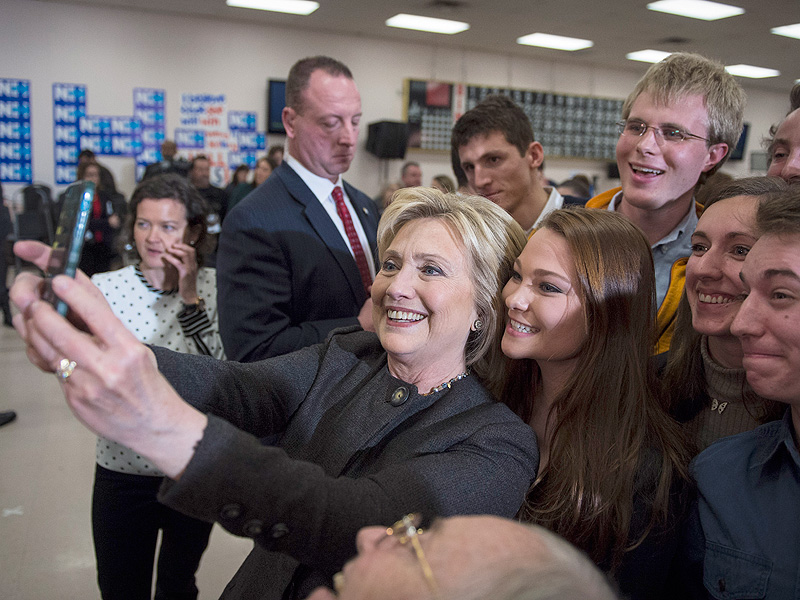 The 9/11 Hotel – Part 1 of 5
White's Club death-bet bookmaker services dates back to 1743 and – as Cameron's friend, Churchill's grandson and Serco CEO Rupert Soames well knows – only the technology to spot fix the precise time of death has changed. 
Copy of SERCO GROUP PLC: List of Subsidiaries AND Shareholders! 
(Mobile Playback Version)
Serco's National Visa Center
[Serco's] Defense Ammunition Center 
Serco… Would you like to know more? 
"SATURDAY, 2 FEBRUARY 2008 
The Flight 77 Murder Mystery: Who Really Killed Charles Burlingame?
According to the official account of 9/11, American Airlines Flight 77–which supposedly crashed into the Pentagon–was hijacked shortly after 8:51 a.m. on September 11, 2001. This claim is so central to the U.S. government's story that we would reasonably expect it to have been proven. Yet a closer analysis of the evidence shows that, in fact, it appears preposterous.
THE TOUGH PILOT
The first thing to recognize when evaluating the official Flight 77 story is that the plane's pilot was a former military man, and a genuinely tough guy. Captain Charles "Chic" Burlingame had graduated from the United States Naval Academy in 1971. He served eight years on active duty as a fighter pilot, and served several tours at the Navy's elite Top Gun school. He then spent 17 years in the Naval Reserve before retiring from the military in 1996. [1] During his military career, he had tours in Vietnam and the 1991 Gulf War. [2] His sister Debra Burlingame described him as "a guy that's been through SERE [Survival Evasion Resistance Escape] school in the Navy and had very tough psychological and physical preparation." She said, "If there was any chance of saving [Flight 77], this was the kind of guy who would have been able to do that." [3] Admiral Timothy Keating was a good friend of Burlingame's, having been a classmate of his in the Navy and attended flight school with him. He told CNN: "I was in a plebe summer boxing match with Chic, and he pounded me. … Chic was really tough." [4] Even up to his death Burlingame enjoyed boating, in-line skating, and weightlifting, and was "in great shape," according to his friend Steve Brooks. [5]
Surely it would take a particularly formidable team of terrorists to wrestle control of a plane from a man like this? Yet here is where the official story falls apart at the first hurdle. The supposed hijackers in fact appear to have been a group of weaklings.
THE FEEBLE HIJACKERS
The five men who allegedly hijacked Flight 77 comprised of a pilot, Hani Hanjour, and four "muscle" hijackers who'd been tasked with storming the cockpit and controlling the passengers: Majed Moqed, Khalid al Mihdhar, Nawaf al Hazmi, and his brother Salem al Hazmi. However, as the 9/11 Commission pointed out, "The so-called muscle hijackers actually were not physically imposing," with the majority of them being between 5'5″ and 5'7″ in height, "and slender in build." [6] As their ID cards have revealed, Salem al Hazmi was just 5'4″ tall and Khalid al Mihdhar's was 5'6″. [7]
Between September 2 and September 6, 2001, about a week before the attacks, the five alleged hijackers attended Gold's Gym in Greenbelt, Maryland, where, reportedly, they were "awkwardly lifting weights and using resistance machines." [8] Gold's Gym regional manager Spero Courtis has described, "They seemed not to really know what they were doing." [9] According to Gene LaMott, the CEO of Gold's Gym International Inc.: "They weren't on the masculine side. They looked like students from the university." [10]
Heading this group of supposed mass murderers was Hani Hanjour, the alleged suicide pilot said to have crashed Flight 77 into the Pentagon. This 29-year-old from Saudi Arabia was "barely over 5 feet tall, skinny and boyish," according to the Washington Post. [11] Not only was he physically unimposing, he was also quite a nice man, according to several people who met him. In spring 1996, he'd stayed for a month in Miramar, Florida, in the home of Adnan Khalil, a Saudi professor at a local college, and his wife Susan. The Khalils have recalled Hanjour being "mousey and gentle, with a weak personality." Susan Khalil has commented, "I didn't get the feeling that he hated me or hated Americans." [12] He also liked children. Susan Khalil recalled, "He was very kind and gentle to my son, who was 3 years old." [13] Early in 2001, Hanjour attended the JetTech flight school in Phoenix, Arizona. [14] According to Marilyn Ladner, a vice president at the Pan Am International Flight Academy, which operated the school: "The staff thought he was a very nice guy. … There was no suspicion as far as evildoing." [15] After 9/11, Abulrahman Hanjour, Hani's older brother, described the family's feelings: "We thought that he liked the USA. … I would think he would give his life to save lives, not to do this." [16]
THE IMPOSSIBLE HIJACKING
Yet this apparently sweet and gentle little man, along with his four physically unimposing colleagues, are meant to have become a gang of killers on 9/11. Here, in the words of the 9/11 Commission, is what they are alleged to have done: "Between 8:51 a.m. and 8:54 a.m., the hijackers began their takeover of the aircraft. They initiated and sustained their command of the aircraft using knives and box cutters (reported by one passenger) and moved all of the passengers (and possibly crew) to the rear of the aircraft (reported by one flight attendant and one passenger)." However, "Neither of the firsthand accounts to come from Flight 77, from a flight attendant and from a passenger, mentioned any actual use of violence (e.g., stabbings) or the threat or use of either a bomb or Mace." [17] I guess we are supposed to believe the passengers and crew were so terrified by these puny little men that they just submitted to them without a fight.
Charles Burlingame and his co-pilot David Charlebois appear to have lost control of Flight 77 within the space of just a few minutes. At 8:54, three minutes after its last routine radio communication, the plane veered off its assigned course. Two minutes later, its transponder–a small radio transmitter that sends information about a plane to controllers–was switched off. [18] In other words, five short, weak men were supposedly able to seize control from Burlingame–a highly trained former military man who enjoyed weightlifting and was described as "really tough"–in about three minutes.
Although neither of the two alleged callers from Flight 77 mentioned any violence having occurred, Burlingame's younger brother Mark has commented: "I don't know what happened in that cockpit, but I'm sure that [the hijackers] would have had to incapacitate [Charles Burlingame] or kill him because he would have done anything to prevent the kind of tragedy that befell that airplane." [19] Burlingame's friend Timothy Keating remarked that "the terrorists had to perform some inhumane act to get him out of that cockpit, I guarantee you." [20] And indeed, according to Virginia Senator John Warner, "the examination of his remains … indicated Captain Burlingame was in a struggle and died before the crash, doing his best to save lives on the aircraft and on the ground." [21] Former Senator George Allen said the FBI had determined that Burlingame was bludgeoned to death. [22]
This story is ridiculous. There is no way five weaklings could have seized control of Flight 77, in the process beating Charles Burlingame to death, all within a few minutes. The most crucial questions therefore remain uninvestigated and unanswered: Who really killed Charles Burlingame? And what actually happened that day?"
"Serco awarded new European External Action Service IT contract. Serco has secured a new service contract to deliver a central management service for IT classified systems. The services will be delivered in Brussels with all staff executing the service holding security clearance up to 'Secret UE' level to access the classified zones. The duration of the contract is 4 years and it is valued at 9,000,000 EUR.

The European External Action Service is the European Union's diplomatic corps. It supports the EU foreign affairs chief (High Representative for Foreign Affairs and Security Policy, Catherine Ashton) in conducting the common foreign and security policy. It has Delegations around the world working on behalf of the people of Europe and representing the EU as a whole. The EEAS manages the EU's response to crises, has intelligence capabilities and cooperates with the European Commission in areas which it shares competence with.

The EEAS operates classified information systems (CIS) in order to securely exchange and process classified information. Serco are responsible for ensuring these CIS will be maintained, supported and monitored on a daily basis to ensure reliable and performing services.

The service's that Serco will be responsible for include, setting up a Service Centre to manage the services in a global approach, beyond pure support. This Service Centre will resolve all tickets and service requests related to CIS:

It shall act as a single interface for receiving and recording of all calls, incidents and requests regarding CIS; It shall restore as quickly as possible the service in order to minimize the impact of an incident.

Serco will also support and maintain:

End User Desk Services 
Computer Devices 
Printer/scanner Devices 
End User Application Services Secure Voice 
Videoconferencing 
Printing/Scanning 
Email 
File Sharing 
Core IT Services 
Core Appliance Services 
Shared IT Services 
Database Service 
Infrastructure services 
IT Infrastructure Services (Power processing (Server) 
Data Storage 
Back-up / Archiving 
Network infrastructure Services 
IP VPN access service 
Local wired service 
WAN Interconnection 
Email Gateway 
Voice Gateway 
Security Services 
Information Assurance 
Anti-Virus management 
IP Encryption Devices
Primary Key Infrastructure services existing on classified networks."

"Starwood Hotels & Resorts is one of the largest hotel and leisure companies in the world. They own, operate and franchise over 1,100 properties, with a total of 335,000 rooms.

In 2009, Starwood launched a partnership with Conservation International.

We work with Starwood's two Scottish based hotels: the Turnberry, a Luxury Collection Resort in Ayrshire, and The Sheraton Grand Hotel & Spa in Edinburgh. The hotels' water consumption can be split into key areas: food preparation and bar areas, cleaning and hygiene, guest rooms and leisure facilities, including swimming pools and spas.

A productive partnership

Over the last four years, we have been working closely with Starwood and their integral facilities management contractor, Serco, to help raise awareness of water use at its different locations, conservation opportunities and methods.

We began by establishing a baseline, taking into account historic consumption and monitoring their current levels of consumption. We made sure they had the right meters in place and used smart meter readings to help us provide more accurate billing. From the outset, we've also monitored water usage so we can be quick to identify leaks or other anomalies if we see unusual consumption patterns."

"Serco announces office carbon reduction initiative 
 International outsourcing business Serco has announced it is to introduce new software aimed at helping its offices cut back on carbon emissions.

Under the new initiative, the company's offices in 35 countries will make use of the newly-launched Acco2unt software from Greenstone Carbon Management.

This new technology will be used to help office managers measure, store and report levels of carbon emissions, thereby making it easier to carry out green audits and assess where cuts can be made.
In addition, it is intended that the data compiled through the use of the software will also enable Serco to draw up [carbon-capping death-pool onion-router] benchmarks for its operations across the globe.

Announcing the development, Tim Davis, head of assurance reporting at Serco, said: "The complex nature of Serco's business operations demanded an easy to use enterprise carbon accounting tool that would help us aggregate, measure and manage carbon emissions – quickly, accurately and cost-effectively."

This comes as the Federation of Small Businesses has joined forces with the Prince's Mayday Network to help UK companies cut their carbon emissions."

"Looks like when Gore heard 9/11 was coming down he and Clinton looked for places to hide far away from the smoke and mirrors to set up their 9/11 Story (Alibi). Personal comfort, personal safety, screw Americans, just get out of the country. Going to Austria for a meeting of ISP owners takes the cake. Anything for an alibi!

Without even showing up he canceled his appearance and said he was returning to the US as the reason. With flights to the US closed for days after 9/11 he could have gone to the conference. Missing in action like when he was Vice-President and ever since.

After Gore returned to the US he immediately headed to Clinton's house for a meetup. Both are guilty of Misprision of Treason. They knew Treason was going to be committed on 9/11 AND they knew Treason was committed on 9/11 BUT DID NOTHING ABOUT IT. Clinton even denigrates people trying to bring out the Truth of 9/11 being another NAZI PLOT Against America."
"Support Services for Starwood Hotels Group Starwood Hotels Group, owner of some of the [Innholders] world's most prestigious hotels, has appointed Serco as preferred bidder for a £7m contract to provide a range of support services to the Sheraton Grand in Edinburgh, the Westin in Dublin and the 5 star Turnberry resort on Scotland's west coast. The contract, which has a 5 year term, is an extension to services already provided to other [Innholders] hotels in the Starwood Group and includes buildings maintenance and security, engineering support and [WiFi] help desk services."
"JPMorgan Working With On Deck to Speed Small-Business Loans 
JPMorgan Chase & Co., the biggest U.S. bank, is collaborating with On Deck Capital Inc. to dramatically speed up the process of providing loans to some of the lender's 4 million small-business customers. On Deck's stock surged 28 percent in extended trading.

"We're working with On Deck to build a new Chase lending product that will be launching in 2016 for small-dollar loans to our small-business clients," Jennifer Piepszak, JPMorgan's head of business banking, said Tuesday in a phone interview. "By combining Chase's relationships and lending experience with On Deck's technology platform, we'll be able to offer almost real-time approvals and same- or next-day funding."

Big financial firms are working with online lending startups that less than a decade ago set out to bypass banks by offering so-called peer-to-peer loans, matching borrowers with individuals who wanted to fund them. While some banks use the platforms to make loans cheaper and faster, others just make the ventures' products available to their customers.

JPMorgan had weighed whether it should build a similar product in-house before ultimately deciding to work with On Deck, Piepszak said. It's part of a broader discussion among banks' executives over whether to collaborate or compete with potentially disruptive technology firms.

Loans in Hours

On Deck, which offers high-cost loans to small businesses over the Internet, went public in December at an initial price of $20 a share. As more startups crowded into online lending, it slid to $9.01 by Tuesday's close of trading. The stock climbed to $11.50 in extended trading at 5:52 p.m. in New York.

The firm says it uses a proprietary assessment of creditworthiness that pulls in more and better data than banks do. Small business loans that currently take days or weeks to be funded could be made within hours or a day, Piepszak said. The product will carry the Chase brand and is expected to be rolled out in a pilot program next year, she said. Small-dollar credit typically refers to loans of less than $250,000.

"It really originated with a need to remove pain points and just make the process easier," she said. "We obviously have the lending experience; they have a disruptive customer experience that we're very interested in."

JPMorgan Chief Executive Officer Jamie Dimon signaled that a partnership was in the works earlier Tuesday during a panel discussion in Washington. The new ventures offer "the kind of stuff we don't want to do or can't do, but there's somebody else who can do it and do it probably well," he said. Online lenders use a broad amount of non traditional data to "determine whether someone is a good credit or not," he added."
"Loan Improvement 
Jan 31, 2001 
SBA modernizes to help feed its growing programs [Field McConnell's sister Kristine Marcy introduced the 8(a) electronic accelerated loan guarantee program at SBA to ensure funding for the Serco protégés' participating in the 9/11 carbon cap] 
BY PATRICIA DAUKANTAS | GCN STAFF 
Under a five-year plan for overhauling its information technology systems, the Small Business Administration recently acquired new software for financial and other administrative tasks.

By the time SBA celebrates its 50th anniversary in 2003, agency officials want all their programs up and running around the clock, chief financial officer Joseph Loddo said.

In the first phase of the modernization, the agency has upgraded systems for managing its extensive portfolio of guaranteed loans, chief operating officer Kristine Marcy said.

SBA processed its first electronic loan last November through its Sacramento, Calif., office and plans to add more private lenders during fiscal 2001.

The agency's staffing level has dropped 22 percent over the past eight years, which is another reason to improve IT, Marcy said. Over the past decade, SBA's portfolio of loans to small and disadvantaged businesses has more than doubled to $50 billion.

'We're a small agency with a huge portfolio,' Marcy said. SBA supplies more than half of the U.S. venture capital available each year.

Seventy percent to 80 percent of the loans are booked through a preferred lender program [structured by Serco], which involves nearly 7,000 banks, Marcy said. SBA guarantees the loans, just as the government backs student and housing loans.

'The financial and IT businesses were changing so rapidly, we had to make some changes to stay current with the private sector,' Marcy said. Banks had been asking SBA to make faster decisions on loan guarantees. The agency decided to aim for a turnaround time of one hour.

In the second phase of modernization, SBA is revamping its financial, human resources, procurement and travel systems with Web-enabled Oracle Corp. applications.

Online in October

The financial system will use Oracle's U.S. Federal Financials 3.3, which meets the requirements of the Joint Financial Management Improvement Program.

SBA announced the $1.5 million Oracle contract late last year and plans to bring the software online by Oct. 1, Loddo said.

'We need to make sure we are appropriately sensitive to small businesses' and have small-business partners, not just Oracle, Marcy said.

The second-phase integrator, SRA International Inc. of Arlington, Va., has subcontracted with a number of small firms for things such as training and data conversion.

Also, a core team of senior SBA employees has been transferred away from day-to-day tasks to help with the modernization, Loddo said.

In the final phase of the modernization, SBA will upgrade the computers in its 8(a) Business Development Program, which assists small businesses in competing for government contracts, Marcy said. The agency wants to be able to improve its tracking of clients' successes and failures."
"Serco farewell to NPL after 19 years of innovation 8 January 2015 
Serco said goodbye to the National Physical Laboratory (NPL) at the end of December 2014 after 19 years of extraordinary innovation and science that has seen the establishment build a world-leading reputation and deliver billions of pounds of benefit for the UK economy. During that period under Serco's management and leadership, NPL has delivered an extraordinary variety and breadth of accomplishments for the UK's economy and industry. Some of the key achievements during that time have been: … It has been estimated that work carried out by the Centre of Carbon Measurement at NPL will save eight million tonnes of carbon emissions reductions (2% of UK footprint) and over half a billion pounds in economic benefit over the next decade…. NPL's caesium fountain atomic clock is accurate to 1 second in 158 million years and NPL is playing a key role in introducing rigour to high frequency trading in the City through NPLTime"

"Meeting in Washington, DC, on May 17, 2011 US Secretary of State Hillary Rodham Clinton and EU Foreign Affairs & Security Policy High Rep./European Commission VP Catherine Ashton discussed a number of issues of common concern, including the situations in Libya, Syria, Egypt and Belarus. Following their meeting, Secretary of State Clinton and High Representative Ashton signed a Framework Agreement between the US and the EU, which provides a legal framework for US civilians [and – allegedly – Serco's 8(a) protégé companies] to participate in EU crisis management missions."

"Serco awarded new European External Action Service IT contract 
Serco has secured a new service contract to deliver a central management service for IT classified systems. The services will be delivered in Brussels with all staff executing the service holding security clearance up to 'Secret UE' level to access the classified zones. The duration of the contract is 4 years and it is valued at 9,000,000 EUR.

The European External Action Service is the European Union's diplomatic corps. It supports the EU foreign affairs chief (High Representative for Foreign Affairs and Security Policy, Catherine Ashton) in conducting the common foreign and security policy. It has Delegations around the world working on behalf of the people of Europe and representing the EU as a whole. The EEAS manages the EU's response to crises, has intelligence capabilities and cooperates with the European Commission in areas which it shares competence with."

"BASE ONE CERTIFICATIONS Base One [a Serco protégé company] is NO longer an 8(a), or HubZone certified company. Base One is a Small Business and a Women Owned Small Disadvantaged Business. Base One previously held certifications by the SBA. Please disregard any references to Base One being currently certified as an 8(a) or HubZone firm by the SBA.

Base One Technologies

Expertly researches, designs, and develops information security policies that protect your data and manage your firm's information technology risk at levels acceptable to your business.

Performs architectural assessments and conducts both internal and external penetration testing. The results of these efforts culminate in an extensive risk analysis and vulnerabilities report.

Develops and implements multi-layer Information Security Solutions, practices and procedures. We deploy Intrusion Detection Systems (IDS) and IP Security with VPN solutions using Cisco routers, Frame Relay, firewalls, address and port translation, obscurity standards and authentication technologies (AAA, 3DES, TACACS, etcŠ), to enhance and meet the level of Data Security required for global organizations.

Conducts IT Security and Risk Assessment in Federal government as well as security testing, implementing security for multiple platforms and operating systems around the world.

Ability to conduct business process analysis to provide technical security countermeasures, risk management and data communications security planning for large organizations.

Provides computer security integration for web server and traditional client-server based applications. We secure environments up to as many layers as required by our clients' policies, industry practices, and regulating bodies – including the desktop and user experience as required. Develops, implements and supports Information Security Counter measures such as honey-pots and evidence logging and incident documentation processes and solutions."

"Preparing the 8(a) application package

You do not need to pay anyone to prepare your 8(a) application. SBA designed the application forms so the applicant can complete the application. However, a consultant can assist in completing the application. Please be advised that no one can guarantee that an application for 8(a) program participation will be approved. The application process is intended to assure that each applicant receives a fair, unbiased review, free from favoritism and influence. Any irregularities in the application review process should be immediately referred to the SBA Inspector General.

Definition of Socially and Economically Disadvantaged Individuals

Socially disadvantaged individuals are those who have been subjected to racial or ethnic prejudice or cultural bias because of their identities as members of groups without regard to their individual qualities. The social disadvantage must stem from circumstances beyond their control. In the absence of evidence to the contrary, the following individuals are presumed to be socially disadvantaged:

Black Americans; Hispanic Americans (persons with origins from Latin America, South America, Portugal and Spain); Native Americans (American Indians, Eskimos, Aleuts, and Native Hawaiians); Asian Pacific Americans (persons with origins from Japan, China, the Philippines, Vietnam, Korea, Samoa, Guam, U.S. Trust Territory of the Pacific Islands [Republic of Palau], Commonwealth of the Northern Mariana Islands, Laos, Cambodia [Kampuchea], Taiwan, Burma, Thailand, Malaysia, Indonesia, Singapore, Brunei, Republic of the Marshall Islands, Federated States of Micronesia, Macao, Hong Kong, Fiji, Tonga, Kiribati, Tuvalu, or Nauru); Subcontinent Asian Americans (persons with origins from India, Pakistan, Bangladesh, Sri Lanka, Bhutan, the Maldives Islands or Nepal); And members of other groups designated from time to time by the SBA.

In addition, an individual who is not a member of one of the above-named groups may apply for 8(a) certification. However, the applicant must establish social disadvantage on the basis of clear and convincing evidence.

Economically disadvantaged individuals are socially disadvantaged individuals whose ability to compete in the free enterprise system has been impaired due to diminished capital and credit opportunities, as compared to others in the same or similar line of business and competitive market area who are not socially disadvantaged. For purposes of program entry, an individual whose personal net worth (excluding the equity in their personal residence and business) exceeds $250,000 will not be considered economically disadvantaged.

Woman-Owned Businesses [Obama's structural feminists]

A woman-owned business may be recognized as a "socially disadvantaged firm" if the owner is a member of one of the groups for which social disadvantage is presumed. If the woman is not a member of one of the groups for which social disadvantage is presumed, she must establish her individual disadvantage on the basis of clear and convincing evidence that she has suffered discriminatory treatment because of her gender and that this treatment has impeded her entry into or advancement in the business world. SBA will consider any pertinent evidence but will give particular attention to evidence of discriminatory practices suffered in the areas of education, employment and the business world."

"Serco do a bunch more that didn't even make our story: As well as thanking God for his success, CEO Chris Hyman is a Pentecostal Christian who has released a gospel album in America and fasts every Tuesday. Amazingly, he was also in the World Trade Centre on 9/11, on the 47th floor addressing shareholders [such as Wells Fargo with an insured interest in the leveraged lease on the WTC Twin Towewrs]. Serco run navy patrol boats for the ADF, as well as search and salvage operations through their partnership with P&O which form Defence Maritime Services. Serco run two Australian jails already, Acacia in WA and Borallon in Queensland. They're one of the biggest companies In the UK for running electronic tagging of offenders under house arrest or parole."
Yours sincerely,
Field McConnell, United States Naval Academy, 1971; Forensic Economist; 30 year airline and 22 year military pilot; 23,000 hours of safety; Tel: 715 307 8222
David Hawkins Tel: 604 542-0891 Forensic Economist; former leader of oil-well blow-out teams; now sponsors Grand Juries in CSI Crime and Safety Investigation
1039 Total Views
1 Views Today
Please follow and like us: