#2651: Serco 8(a) Zulu Nukes – Rockefeller's Camp X Génocidaires – Cameron Death-Bet Carbon Shill
United States Marine Field McConnell 
Plum City Online – (AbelDanger.net) 
1. Abel Danger (AD) claims that Serco shareholders led by the Teachers (TIAA-CREF) pension fund and HSBC and Rockefeller bankers are using NPL Zulu timing signals to conceal the command and control of 8(a) paramilitaries and the decades-old nuclear blackmail of sovereign states.
2. AD claims that Serco – then RCA GB 1929 – gave Rockefeller-controlled banks access to the Camp X Hydra communications systems in Canada so clients could conceal a deployment of génocidaires in Vichy France in WWII and – subject to patented improvement in the Hydra technology – in Rwanda in 1994.
3. AD claims that Serco is using the UK Cabinet Office of David Cameron to shill for the Rockefeller Philanthropy Advisors and its $95 trillion Carbon Disclosure Project and force Cameron to place 8(a) génocidaires in Serco's EU Situation Centre to stand down EU defenses to a real or threatened nuclear attack.
4. United States Marine Field McConnell (https://abeldanger.blogspot.com/2010/01/field-mcconnell-bio.html) invites FBI director James Comey – former director of Serco banker HSBC – to investigate Serco shareholders, the Cameron death-bet carbon shill and the Rockefeller Camp X génocidaires.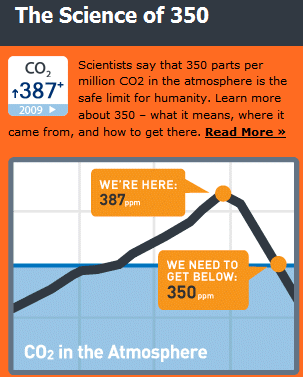 White's Club death-bet bookmaker services date back to 1743 and – as Cameron's online bookmaker, Churchill's grandson and Serco CEO Rupert Soames well knows – only the technology to spot fix the time of death has changed.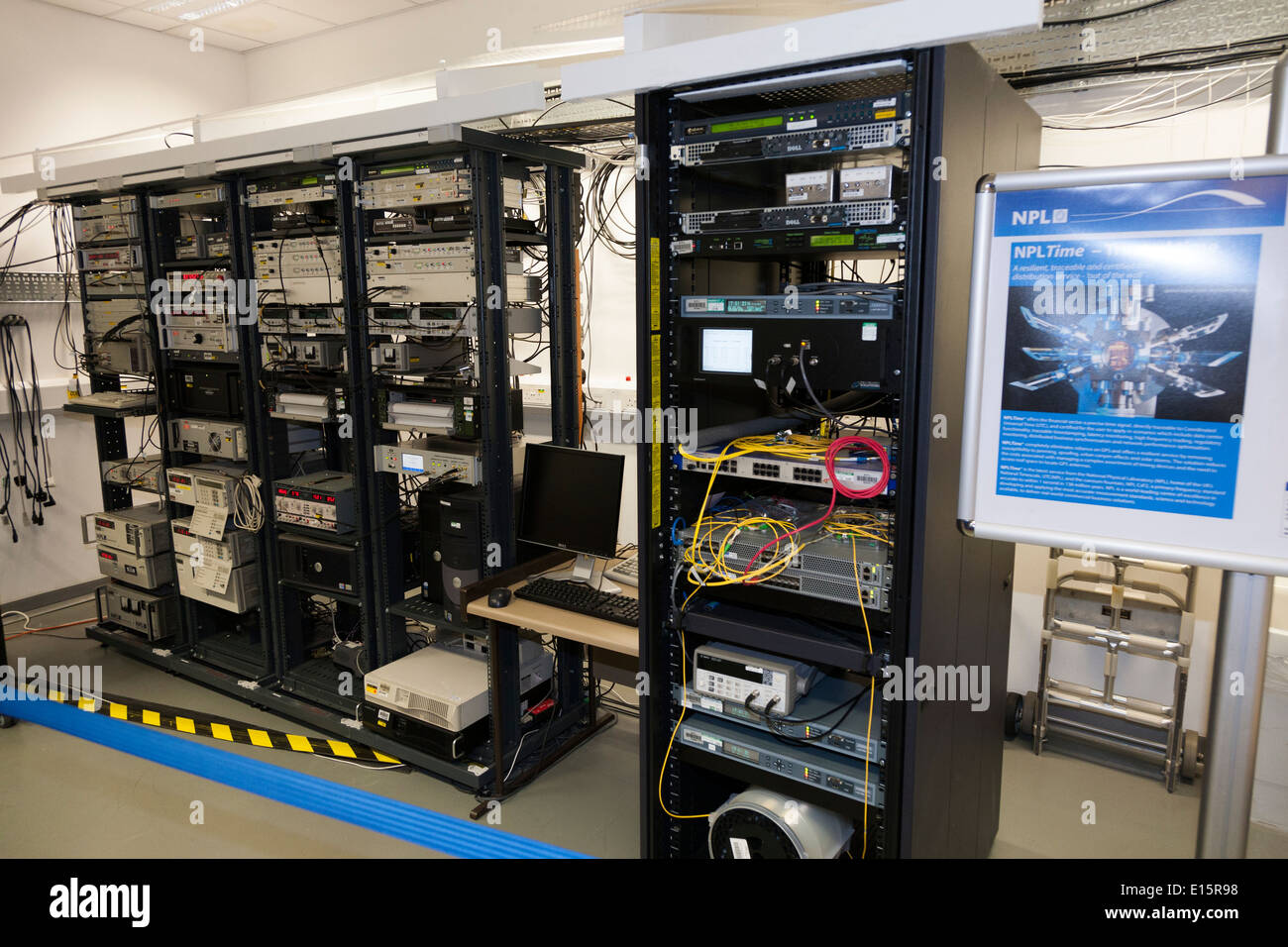 Copy of SERCO GROUP PLC: List of Subsidiaries AND Shareholders! 
(Mobile Playback Version)
Serco's National Visa Center
[Serco's] Defense Ammunition Center 
Serco… Would you like to know more? 
"Did you know? Copyright © Lynn Philip Hodgson
THAT: Paul Edward Dehn, (b. 1912, d. 1976), noted film critic, lyricist and Oscar winning co-writer, screen story, with James Bernard of Seven Days to Noon, 1950 (awarded 1952) was in fact Major Dehn, SOE, the Political Warfare instructor at Camp-X, 1942 – 1944.

The Oxford educated Dehn's prolific post war production included more than a dozen principal or co-screenwriting credits garnering him Writers' Guild nominations and/or Edgar Allan Poe awards for The Spy Who Came In From The Cold, 1965, The Night of the Generals, 1967 and Murder on the Orient Express, 1974. Paul Dehn co-produced and co-scripted a thriller, Fragment of Fear, 1970. Between 1970-1973, he wrote two screenplays and is credited for two motion picture stories in The Planet of The Apes 'franchise'.

In 1964, Paul Dehn collaborated with Ian Fleming on the screenplay for Fleming's Goldfinger. Why should this be of more than passing interest? Major Dehn and Commander Fleming met and became friends at Camp-X, during the short period while British Naval Intelligence officer Ian Fleming was visiting the Canadian SOE/BSC special training school.

Of the twenty-one and counting, pure or 'knock-off' Bondian films at time of writing, Goldfinger is generally regarded by legions of fans as one of the five all time best, and arguably superior to the book. Sean Connery's, Honor Blackman's and Gert Frobe's portrayals are memorable. However it is the writing: relatively tightly plotted, with sharply written, witty dialogue, full of self deprecating humour and classic deadpan double entendres, that stands as a tribute to the producers' astuteness in pairing these two men as co-writers whose backgrounds in intelligence and their shared remembrances of unconventional warfare training, albeit experienced briefly at Camp-X, yielded box office gold.

A fascinating tale is the following:

Paul Dehn was a brilliant Brit who was sent to Camp-X in 1942 to operate as the 'Political Warfare Instructor' and a marvelous screenplay writer before the war.

When Ian Fleming visiting Camp-X during the summer of 1942, the camp was at capacity and there was no room for visitors. The camp commandant encouraged visitors, J. Edgar Hoover, Wild Bill Donovan, and others to stay at local hotels such as the Blue Swallow and the Genosha in Oshawa. In Fleming's case, he had friends who lived on Avenue Road in Toronto and elected to stay with them.

Each morning Fleming would sit on the porch with a cup of tea while waiting for a staff car from the camp to pick him up. What did he stare at every morning while waiting for his lift, St. James Bond United Church, directly across the street!

Often Fleming and other instructors would go into Oshawa to the Genosha Hotel for some entertainment. Parking was at the back of the hotel and could only be entered by, you guessed it, 'Bond Street'!

And now you know, the rest of the story!"

"COP21 climate change deal a 'huge step, says David Cameron 
12 December 2015 
From the section UK 
The international deal on limiting climate change represents "a huge step forward in securing the future of the planet", David Cameron has said.

The deal, which attempts to limit the rise in global temperatures to less than 2C, was approved by all 195 countries at a summit in Paris. The PM said it showed what "unity, ambition and perseverance can do".

Campaigners said it fell short of such "soaring rhetoric" and business leaders urged greater clean technology backing.

The agreement is the first climate deal to commit all countries to cut emissions and followed nearly two weeks' of negotiations.

Welcoming the deal, Mr Cameron said Britain was "already leading the way in work to cut emissions and help less developed countries cut theirs".

"This global deal now means that the whole world has signed to play its part in halting climate change," he added.

"It's a moment to remember and a huge step forward in helping to secure the future of our planet."

'Big step forward'

Energy Secretary Amber Rudd said the agreement was "vital for our long-term economic and global security".

"This deal will ensure all countries are held to account for their climate commitments and gives a clear signal to business to invest in the low carbon transition," she said.

Scottish First Minister Nicola Sturgeon welcomed the "big step forward", but said it was important the "rhetoric is backed up by meaningful action". Labour's shadow energy minister Barry Gardiner said the agreement would usher in a "new industrial revolution", but he said it would be "a clean one" and "a green one".

"What we're seeing is the world waking up to the fact that we have to do things differently," he said."

"David Rockefeller (born June 12, 1915) is an American banker who served as chairman and chief executive of Chase Manhattan Corporation. He is the oldest living member of the Rockefeller family and family patriarch since July 2004. Rockefeller is also the only surviving child of John D. Rockefeller, Jr. and Abby Aldrich Rockefeller, and the only surviving grandchild of John D. Rockefeller and Laura Spelman Rockefeller. … From 1941 to 1942, Rockefeller was assistant regional director of the United States Office of Defense, Health and Welfare Services. After war broke out, he enlisted in the U.S. Army and entered Officer Candidate School in 1943; he was ultimately promoted to captain in 1945. During World War II he served in North Africa and France (he spoke fluent French) for military intelligence setting up political and economic intelligence units. For seven months he also served as an assistant military attaché at the American Embassy in Paris. During this period, he would call on family contacts and Standard Oil executives for assistance.[6] .. Rockefeller also reportedly has connections to the Central Intelligence Agency (CIA). As well as knowing Allen Dulles and his brother John Foster Dulles—who was an in-law of the family[16]—since his college years,[17] it was in Rockefeller Center that Allen Dulles had set up his WWII operational center after Pearl Harbor, liaising closely with MI6 which also had their principal U.S. operation in the Center.[18] He also knew and associated with the former CIA director Richard Helms, as well as Archibald Bulloch Roosevelt Jr., a Chase Bank employee and former CIA agent whose first cousin CIA agent Kermit Roosevelt, Jr. was involved in the Iran coup of 1953.[19] Also, in 1953, he had befriended William Bundy, a pivotal CIA analyst for nine years in the 1950s, who became the Agency liaison to the National Security Council, and a subsequent lifelong friend.[20] Moreover, in Cary Reich's biography of his brother Nelson, a former CIA agent states that David was extensively briefed on covert intelligence operations by himself and other Agency division chiefs, under the direction of David's "friend and confidant", CIA Director Allen Dulles.[21] Additionally, he serves as the only member of the Advisory Board for the Bilderberg Group.[22][23]"

"David Rockefeller Wants You to Reduce Your Carbon Footprint

The Rockefeller Family Fund (RFF) on its website says, "Our program emphasizes public education on the risks of global warming and implementation of sound solutions. RFF is interested in the development of initiatives designed to enact aggressive policies at the state and national levels to reduce carbon emissions; …"

A World Bank website headline reads: "The Rockefeller Foundation, World Bank Group Innovate to Improve Cities' Access to Funding for Low-Carbon Infrastructure."

The Guardian reports: "Heirs to Rockefeller oil fortune divest from fossil fuels over climate change" and RT reports: "Rockefeller oil dynasty to 'divest' from fossil fuels," adding that the Rockefeller family announced, "Our immediate focus will be on coal and tar sands, two of the most intensive sources of carbon emissions…" and "In a symbol of the times, America's biggest 'oil family', the Rockefellers, has announced it will get rid of any investments or holdings in fossil fuels from its $860 million charitable fund, and target clean energy instead."

Newsweek headlined, "Big Oil Heirs to Say Goodbye to Fossil Fuels" and reported, "The Rockefeller Brothers Fund (RBF), a private charitable foundation with $860 million worth of assets as of July 31, 2014, announced Monday that the fund would divest from fossil fuels."

The New York Times in 2008 reported that the Rockefeller family was using its large holdings in ExxonMobil to pass board of director resolutions aiming to "start moving beyond the oil age" and that, "David Rockefeller, retired chairman of Chase Manhattan Bank and patriarch of the family, issued a statement saying, 'I support my family's efforts to sharpen Exxon Mobil's focus on the environmental crisis facing all of us.'" It also reported, "Kenneth P. Cohen, vice president for public affairs at Exxon, said the shareholders pushing the resolutions were 'starting from a false premise.' He added that the company was already concerned about 'how to provide the world the energy it needs while at the same time reducing fossil fuel use and greenhouse gas emissions.'"

"The Atomic Weapons Establishment (AWE) is responsible for the design, manufacture and support of warheads for the United Kingdom's nuclear deterrent. It is the successor to the Atomic Weapons Research Establishment (AWRE) with its main site on the former RAF Aldermaston and has major facilities at Burghfield, Blacknest and RNAD Coulport.

AWE plc, responsible for the day-to-day operations of AWE, is owned by a consortium of Jacobs Engineering Group, Lockheed Martin UK and Serco through AWE Management Ltd, which holds a 25‑year contract (until March 2025) to operate AWE. All the sites are owned by the Government of the United Kingdom which has a golden share in AWE plc.[1]

The establishment is the final destination for the Campaign for Nuclear Disarmament's annual march from Trafalgar Square,London. The first Aldermaston March was conceived by the Direct Action Committee and took place in 1958."

"JPMorgan Working With On Deck to Speed Small-Business Loans 
JPMorgan Chase & Co., the biggest U.S. bank, is collaborating with On Deck Capital Inc. to dramatically speed up the process of providing loans to some of the lender's 4 million small-business customers. On Deck's stock surged 28 percent in extended trading.

"We're working with On Deck to build a new Chase lending product that will be launching in 2016 for small-dollar loans to our small-business clients," Jennifer Piepszak, JPMorgan's head of business banking, said Tuesday in a phone interview. "By combining Chase's relationships and lending experience with On Deck's technology platform, we'll be able to offer almost real-time approvals and same- or next-day funding."

Big financial firms are working with online lending startups that less than a decade ago set out to bypass banks by offering so-called peer-to-peer loans, matching borrowers with individuals who wanted to fund them. While some banks use the platforms to make loans cheaper and faster, others just make the ventures' products available to their customers.

JPMorgan had weighed whether it should build a similar product in-house before ultimately deciding to work with On Deck, Piepszak said. It's part of a broader discussion among banks' executives over whether to collaborate or compete with potentially disruptive technology firms.

Loans in Hours

On Deck, which offers high-cost loans to small businesses over the Internet, went public in December at an initial price of $20 a share. As more startups crowded into online lending, it slid to $9.01 by Tuesday's close of trading. The stock climbed to $11.50 in extended trading at 5:52 p.m. in New York.

The firm says it uses a proprietary assessment of creditworthiness that pulls in more and better data than banks do.

Small business loans that currently take days or weeks to be funded could be made within hours or a day, Piepszak said. The product will carry the Chase brand and is expected to be rolled out in a pilot program next year, she said. Small-dollar credit typically refers to loans of less than $250,000.

"It really originated with a need to remove pain points and just make the process easier," she said. "We obviously have the lending experience; they have a disruptive customer experience that we're very interested in."

JPMorgan Chief Executive Officer Jamie Dimon signaled that a partnership was in the works earlier Tuesday during a panel discussion in Washington. The new ventures offer "the kind of stuff we don't want to do or can't do, but there's somebody else who can do it and do it probably well," he said. Online lenders use a broad amount of non traditional data to "determine whether someone is a good credit or not," he added."

"Loan Improvement 
Jan 31, 2001 
SBA modernizes to help feed its growing programs [Field McConnell's sister Kristine Marcy introduced the 8(a) electronic accelerated loan guarantee program at SBA to ensure funding for the Serco protégés' participating in the 9/11 carbon cap] 
BY PATRICIA DAUKANTAS | GCN STAFF 
Under a five-year plan for overhauling its information technology systems, the Small Business Administration recently acquired new software for financial and other administrative tasks.

By the time SBA celebrates its 50th anniversary in 2003, agency officials want all their programs up and running around the clock, chief financial officer Joseph Loddo said.

In the first phase of the modernization, the agency has upgraded systems for managing its extensive portfolio of guaranteed loans, chief operating officer Kristine Marcy said.

SBA processed its first electronic loan last November through its Sacramento, Calif., office and plans to add more private lenders during fiscal 2001.

The agency's staffing level has dropped 22 percent over the past eight years, which is another reason to improve IT, Marcy said. Over the past decade, SBA's portfolio of loans to small and disadvantaged businesses has more than doubled to $50 billion.

'We're a small agency with a huge portfolio,' Marcy said. SBA supplies more than half of the U.S. venture capital available each year.

Seventy percent to 80 percent of the loans are booked through a preferred lender program, which involves nearly 7,000 banks, Marcy said. SBA guarantees the loans, just as the government backs student and housing loans.

'The financial and IT businesses were changing so rapidly, we had to make some changes to stay current with the private sector,' Marcy said. Banks had been asking SBA to make faster decisions on loan guarantees. The agency decided to aim for a turnaround time of one hour.

In the second phase of modernization, SBA is revamping its financial, human resources, procurement and travel systems with Web-enabled Oracle Corp. applications.

Online in October

The financial system will use Oracle's U.S. Federal Financials 3.3, which meets the requirements of the Joint Financial Management Improvement Program.

SBA announced the $1.5 million Oracle contract late last year and plans to bring the software online by Oct. 1, Loddo said.

'We need to make sure we are appropriately sensitive to small businesses' and have small-business partners, not just Oracle, Marcy said.

The second-phase integrator, SRA International Inc. of Arlington, Va., has subcontracted with a number of small firms for things such as training and data conversion.

Also, a core team of senior SBA employees has been transferred away from day-to-day tasks to help with the modernization, Loddo said.

In the final phase of the modernization, SBA will upgrade the computers in its 8(a) Business Development Program, which assists small businesses in competing for government contracts, Marcy said. The agency wants to be able to improve its tracking of clients' successes and failures."

"JP Morgan Chase Bank, N.A., doing business as Chase, is a national bank that constitutes the consumer and commercial banking subsidiary of the multinational banking corporation JP Morgan Chase. The bank was known as Chase Manhattan Bank until it merged with J.P. Morgan & Co. in 2000.[2] Chase Manhattan Bank was formed by the merger of the Chase National Bank and the Bank of the Manhattan Company in 1955.[3] The bank is headquartered in Chicago, since its merger with Bank One Corporation in 2004.[4][not in citation given] In 2008, the bank acquired the deposits and most assets of Washington Mutual."

"Serco farewell to NPL after 19 years of innovation 8 January 2015 
Serco said goodbye to the National Physical Laboratory (NPL) at the end of December 2014 after 19 years of extraordinary innovation and science that has seen the establishment build a world-leading reputation and deliver billions of pounds of benefit for the UK economy. During that period under Serco's management and leadership, NPL has delivered an extraordinary variety and breadth of accomplishments for the UK's economy and industry. Some of the key achievements during that time have been: … It has been estimated that work carried out by the Centre of Carbon Measurement at NPL will save eight million tonnes of carbon emissions reductions (2% of UK footprint) and over half a billion pounds in economic benefit over the next decade…. NPL's caesium fountain atomic clock is accurate to 1 second in 158 million years and NPL is playing a key role in introducing rigour to high frequency trading in the City through NPLTime"

"Meeting in Washington, DC, on May 17, 2011 US Secretary of State Hillary Rodham Clinton and EU Foreign Affairs & Security Policy High Rep./European Commission VP Catherine Ashton discussed a number of issues of common concern, including the situations in Libya, Syria, Egypt and Belarus. Following their meeting, Secretary of State Clinton and High Representative Ashton signed a Framework Agreement between the US and the EU, which provides a legal framework for US civilians [and – allegedly – Serco's 8(a) protégé companies] to participate in EU crisis management missions."

"Serco awarded new European External Action Service IT contract 
Serco has secured a new service contract to deliver a central management service for IT classified systems. The services will be delivered in Brussels with all staff executing the service holding security clearance up to 'Secret UE' level to access the classified zones. The duration of the contract is 4 years and it is valued at 9,000,000 EUR.

The European External Action Service is the European Union's diplomatic corps. It supports the EU foreign affairs chief (High Representative for Foreign Affairs and Security Policy, Catherine Ashton) in conducting the common foreign and security policy. It has Delegations around the world working on behalf of the people of Europe and representing the EU as a whole. The EEAS manages the EU's response to crises, has intelligence capabilities and cooperates with the European Commission in areas which it shares competence with."

"BASE ONE CERTIFICATIONS Base One [a Serco protégé company] is NO longer an 8(a), or HubZone certified company. Base One is a Small Business and a Women Owned Small Disadvantaged Business. Base One previously held certifications by the SBA. Please disregard any references to Base One being currently certified as an 8(a) or HubZone firm by the SBA.

Base One Technologies

Expertly researches, designs, and develops information security policies that protect your data and manage your firm's information technology risk at levels acceptable to your business.

Performs architectural assessments and conducts both internal and external penetration testing. The results of these efforts culminate in an extensive risk analysis and vulnerabilities report.

Develops and implements multi-layer Information Security Solutions, practices and procedures. We deploy Intrusion Detection Systems (IDS) and IP Security with VPN solutions using Cisco routers, Frame Relay, firewalls, address and port translation, obscurity standards and authentication technologies (AAA, 3DES, TACACS, etcŠ), to enhance and meet the level of Data Security required for global organizations.

Conducts IT Security and Risk Assessment in Federal government as well as security testing, implementing security for multiple platforms and operating systems around the world.

Ability to conduct business process analysis to provide technical security countermeasures, risk management and data communications security planning for large organizations.

Provides computer security integration for web server and traditional client-server based applications. We secure environments up to as many layers as required by our clients' policies, industry practices, and regulating bodies – including the desktop and user experience as required. Develops, implements and supports Information Security Counter measures such as honey-pots and evidence logging and incident documentation processes and solutions."

"Preparing the 8(a) application package

You do not need to pay anyone to prepare your 8(a) application. SBA designed the application forms so the applicant can complete the application. However, a consultant can assist in completing the application. Please be advised that no one can guarantee that an application for 8(a) program participation will be approved. The application process is intended to assure that each applicant receives a fair, unbiased review, free from favoritism and influence. Any irregularities in the application review process should be immediately referred to the SBA Inspector General.

Definition of Socially and Economically Disadvantaged Individuals

Socially disadvantaged individuals are those who have been subjected to racial or ethnic prejudice or cultural bias because of their identities as members of groups without regard to their individual qualities. The social disadvantage must stem from circumstances beyond their control. In the absence of evidence to the contrary, the following individuals are presumed to be socially disadvantaged:

Black Americans; Hispanic Americans (persons with origins from Latin America, South America, Portugal and Spain); Native Americans (American Indians, Eskimos, Aleuts, and Native Hawaiians); Asian Pacific Americans (persons with origins from Japan, China, the Philippines, Vietnam, Korea, Samoa, Guam, U.S. Trust Territory of the Pacific Islands [Republic of Palau], Commonwealth of the Northern Mariana Islands, Laos, Cambodia [Kampuchea], Taiwan, Burma, Thailand, Malaysia, Indonesia, Singapore, Brunei, Republic of the Marshall Islands, Federated States of Micronesia, Macao, Hong Kong, Fiji, Tonga, Kiribati, Tuvalu, or Nauru); Subcontinent Asian Americans (persons with origins from India, Pakistan, Bangladesh, Sri Lanka, Bhutan, the Maldives Islands or Nepal); And members of other groups designated from time to time by the SBA.

In addition, an individual who is not a member of one of the above-named groups may apply for 8(a) certification. However, the applicant must establish social disadvantage on the basis of clear and convincing evidence.

Economically disadvantaged individuals are socially disadvantaged individuals whose ability to compete in the free enterprise system has been impaired due to diminished capital and credit opportunities, as compared to others in the same or similar line of business and competitive market area who are not socially disadvantaged. For purposes of program entry, an individual whose personal net worth (excluding the equity in their personal residence and business) exceeds $250,000 will not be considered economically disadvantaged.

Woman-Owned Businesses

A woman-owned business may be recognized as a "socially disadvantaged firm" if the owner is a member of one of the groups for which social disadvantage is presumed. If the woman is not a member of one of the groups for which social disadvantage is presumed, she must establish her individual disadvantage on the basis of clear and convincing evidence that she has suffered discriminatory treatment because of her gender and that this treatment has impeded her entry into or advancement in the business world. SBA will consider any pertinent evidence but will give particular attention to evidence of discriminatory practices suffered in the areas of education, employment and the business world."

"Serco do a bunch more that didn't even make our story: As well as thanking God for his success, CEO Chris Hyman is a Pentecostal Christian who has released a gospel album in America and fasts every Tuesday. Amazingly, he was also in the World Trade Centre on 9/11, on the 47th floor addressing shareholders [such as Wells Fargo with an insured interest in the leveraged lease on the WTC Twin Towewrs]. Serco run navy patrol boats for the ADF, as well as search and salvage operations through their partnership with P&O which form Defence Maritime Services. Serco run two Australian jails already, Acacia in WA and Borallon in Queensland. They're one of the biggest companies In the UK for running electronic tagging of offenders under house arrest or parole."
Yours sincerely,
Field McConnell, United States Naval Academy, 1971; Forensic Economist; 30 year airline and 22 year military pilot; 23,000 hours of safety; Tel: 715 307 8222
David Hawkins Tel: 604 542-0891 Forensic Economist; former leader of oil-well blow-out teams; now sponsors Grand Juries in CSI Crime and Safety Investigation
1212 Total Views
2 Views Today
Please follow and like us: