#2637: Panama Papa's Death-Pool Carbon – White's Club Serco Clocks – Clinton 8(a) ISIS Spots
United States Marine Field McConnell 
Plum City Online – (AbelDanger.net) 
1. Abel Danger (AD) claims that the late Ian ('Panama Papa') Cameron taught his son David Cameron how to run a tax-haven money-laundering service by providing death-pool bettors with the future times of death of victims or the weight of carbon to be saved at mass-casualty events.
2. AD alleges that in 1994, Ian Cameron – the former Chairman of White's Club – ordered his son to leave Treasury and help Serco sell NPL cesium-fountain clock data on snuff-film or mass-casualty events to shareholders including Saudi Arabia and the Cameron drug-hub banker, HSBC.
3. AD claims that White's uses Serco-mentored 8(a) clocks and Clinton Foundation's donors including the government of Saudi Arabia, as a "cut out" death-pool bookmaker to spot-fix the times and weight of carbon saved at mass-casualty events and attribute attacks to ISIS.
4. United States Marine Field McConnell https://abeldanger.blogspot.com/2010/01/field-mcconnell-bio.html invites FBI Director James Comey, ex-director of Serco banker HSBC, to investigate Panama Papa's son and his apparent role in the 8(a) ISIS attacks.
Eagles of Death Metal Terrorist Attack Footage from Paris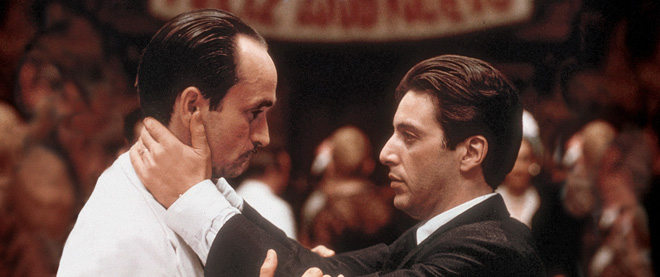 Anonymous Links ISIS Twitter Accounts Back to British Government
Copy of SERCO GROUP PLC: List of Subsidiaries AND [Loan Shark] Shareholders!  
(Mobile Playback Version)
[Serco's] Defense Ammunition Center
Serco… Would you like to know more? 
"1967 Manuel Antonio Noriega goes on the CIA payroll. First recruited by the U.S. Defense Intelligence Agency in 1959, Noriega becomes an invaluable asset for the CIA when he takes charge of Panama's intelligence service after the 1968 military coup, providing services for U.S. covert operations and facilitating the use of Panama as the center of U.S. intelligence gathering in Latin America. In 1976, CIA Director George Bush pays Noriega $110,000 for his services, even though as early as 1971 U.S. officials agents had evidence that he was deeply involved in drug trafficking. Although the Carter administration suspends payments to Noriega, he returns to the U.S. payroll when President Reagan takes office in 1981. The general is rewarded handsomely for his services in support of Contras forces in Nicaragua during the 1980s, collecting $200,000 from the CIA in 1986 alone. …JANUARY 1988 Deciding that he has outlived his usefulness to the Contra cause, the Reagan Administration approves an indictment of Noriega on drug charges. By this time, U.S. Senate investigators had found that `the United States had received substantial information about criminal involvement of top Panamanian officials for nearly twenty years and done little to respond.'"

"Iraq crisis: How Saudi Arabia helped Isis take over the north of the country 
A speech by an ex-MI6 boss hints at a plan going back over a decade. In some areas, being Shia is akin to being a Jew in Nazi Germany 
Patrick Cockburn @indyworld 
Saturday 12 July 2014 …

The forecast by Prince Bandar, who was at the heart of Saudi security policy for more than three decades, that the 100 million Shia in the Middle East face disaster at the hands of the Sunni majority, will convince many Shia that they are the victims of a Saudi-led campaign to crush them. "The Shia in general are getting very frightened after what happened in northern Iraq," said an Iraqi commentator, who did not want his name published. Shia see the threat as not only military but stemming from the expanded influence over mainstream Sunni Islam of Wahhabism, the puritanical and intolerant version of Islam espoused by Saudi Arabia that condemns Shia and other Islamic sects as non-Muslim apostates and polytheists.

Dearlove says that he has no inside knowledge obtained since he retired as head of MI6 10 years ago to become Master of Pembroke College in Cambridge. But, drawing on past experience, he sees Saudi strategic thinking as being shaped by two deep-seated beliefs or attitudes. First, they are convinced that there "can be no legitimate or admissible challenge to the Islamic purity of their Wahhabi credentials as guardians of Islam's holiest shrines". But, perhaps more significantly given the deepening Sunni-Shia confrontation, the Saudi belief that they possess a monopoly of Islamic truth leads them to be "deeply attracted towards any militancy which can effectively challenge Shia-dom".

Western governments traditionally play down the connection between Saudi Arabia and its Wahhabist faith, on the one hand, and jihadism, whether of the variety espoused by Osama bin Laden and al-Qa'ida or by Abu Bakr al-Baghdadi's Isis. There is nothing conspiratorial or secret about these links: 15 out of 19 of the 9/11 hijackers were Saudis, as was Bin Laden and most of the private donors who funded the operation."

"King of Saudi Arabia, Salman bin Abdulaziz bin Abdulrahman Al Saud 
Became king in January 2015 after the death of his brother Abdullah bin Abdulaziz. Britain marked the death by flying flags at half-mast over the Houses of Parliament, Buckingham Palace and Downing Street.

The Panama Papers say: "King Salman held an unspecific role in Luxembourg company Safason Corporation SPF S.A., which was the shareholder of Verse Development Corporation, incorporated in the British Virgin Islands in 1999, and Inrow Corporation, incorporated in 2002. Inrow took out a mortgage in 2009 worth up to $26 million and Verse took out a second mortgage worth more than $8 million both of which were for luxury homes in central London. While King Salman's precise role is not specified, both mortgages are mentioned "in relation to" him and his assets. King Salman was also described as "the principal user" of a motor yacht, Erga, named after the King's palace in Riyadh, Saudi Arabia, and registered in London by the BVI company Crassus Limited, incorporated in 2004."

"Disowned by Cameron, the raffish men-only club that his father once ran 
By HARRY MOUNT FOR THE DAILY MAIL 
PUBLISHED: 22:15 GMT, 18 July 2013 | UPDATED: 16:22 GMT, 19 July 2013 
As the BBC is embroiled in yet another row over sexism after presenter John Inverdale's poorly judged on air-comments, and MPs scramble in Westminster to condemn male-only establishments – just down the road, at White's in St James's, it is very much business as usual. The exclusive membership only establishment – the 'original 'old boy's club' – is the grandest, oldest and most notoriously difficult to gain entrance to. Once, every Prime Minister from Robert Walpole in the early 18th century to Robert Peel in the mid-19th was a member, and the club boasts a bar which 'has not shut for 200 years'. But White's – to which only one woman, the Queen, has ever been allowed entrance – was quietly disowned by David Cameron in 2008, despite his father Ian once being chairman. The Prime Minister is said to be the only member to have left of his own free will.

Here, HARRY MOUNT takes a look at the history of Britain's most notorious male only club – where rakes, rogues and royals have drunk side by side.

The Culture Secretary Maria Miller would, it's safe to say, disapprove of White's, the grandest, oldest, raciest gentlemen's club in London.

But, then again, she's unlikely to be invited to visit. The only woman who's ever been entertained there is Her Majesty the Queen.

All-male clubs have been the subject of Mrs Miller's ire this week as she attacked the men-only policy of Muirfield, which is hosting golf's Open Championship.

Yesterday, the Prime Minister gave her his full support. A spokesman for David Cameron condemned such all-male clubs as looking 'more to the past than they do to the future'.

But Mr Cameron was not always so high-minded.

Until fairly recently he was a member of the notorious White's club, just up the road from St James's Palace. Indeed his late father, Ian, was its chairman. But the future Prime Minister tactically resigned when Leader of the Opposition because the all-male club didn't fit with his vision of modern Conservatism. It is said that he is the only member to have left of his own free will – and not by death or shameful forced resignation.

The club was founded in 1693 as a hot-chocolate house by an Italian, Francesco Bianco, whose name translated into Francis White – and thus White's. It soon graduated to more intoxicating practices, notably heavy drinking and gambling.

For centuries, it has taken pride in its reputation as the hardest of the London gentleman's clubs to get into.

The Victorian Prime Minister, Benjamin Disraeli, said there were only two things that an Englishman cannot command – being made a Knight of the Garter or a member of White's.

There is a long waiting list to join and many applicants are still blackballed – rejected – by existing members. New members must be vouched for by 35 signatories and membership is more than £850 a year.

The late journalist Auberon Waugh – whose father Evelyn was a devoted White's member – was blackballed in 1995 by anonymous enemies at the club. In the Spectator, Waugh retaliated, writing of the 'insecure, big-bottomed men who think that membership of White's gives them some sort of social cachet … White's has always had its fair share of s***s and twerps and pompous bores'.

Since then, the 'White's Club S**t' has entered club slang to mean the worst sort of nasty, selfish, pompous show-off.

Still, in its 300-year history, the club has played host to some illustrious members and a glittering array of politicians.

Among its old members are the Duke of Wellington, the Regency dandy Beau Brummell, George IV, William IV, Edward VII and Winston Churchill's son, Randolph. Prince Charles is a member and held his Bollinger champagne-fuelled stag night at the club before his wedding to Lady Diana Spencer.

Prince William is said to be a member.

The club has also attracted its fair share of rogues.

White's was implicated in the great 'Cambridge Spies' scandal. Some have claimed that the recruitment and subsequent movements of Guy Burgess, Donald Duart Maclean, Kim Philby and Anthony Blunt were orchestrated from the club's bar.

Meanwhile, in his novels Evelyn Waugh used the club as the model for 'Bellamy's', the home of 'grandee and card sharper, duellist and statesman'.

Certainly, gambling has always been part of the fabric of White's. In William Hogarth's 1733 series of cautionary paintings – The Rake's Progress – the rake is driven mad by losing his fortune at the gaming tables of White's."
"The French Connection was a scheme through which heroin was smuggled from Turkey to France and then to the United States through Canada. The operation reached its peak in the late 1960s and early 1970s, and was responsible for providing the vast majority of the heroin used in the United States. The operation was headed by Corsican criminals Paul Carbone (and his associate François Spirito) and Antoine Guérini, and also involved Auguste Ricord, Paul Mondoloni and Salvatore Greco.[citation needed] Most of the operation's starting capital came from assets that Ricord had stolen during World War II when he worked for Henri Lafont, one of the heads of the Carlingue (French Gestapo) during the German occupation in World War II.[citation needed]"
"CGI Group Inc. (Conseillers en gestion et informatique or Consultant To Government and Industry), more commonly known as CGI, is a Canadian global information technology (IT) consulting, systems integration, outsourcing, and solutions company headquartered in Montreal, Quebec, Canada. Founded in 1976 by Serge Godin and André Imbeau as an IT consulting firm, the company soon began branching into new markets and acquiring other companies. CGI went public in 1986[3] with a primary listing on the Toronto Stock Exchange. CGI is also a constituent of the S&P/TSX 60, and has a secondary listing on the New York Stock Exchange. After almost doubling in size with the 1998 acquisition of Bell Sygma,[3] CGI acquired IMR Global in 2001 for $438 million,[4] which added "global delivery options" for CGI.[3] Other significant purchases include American Management Systems (AMS) for $858 million in 2004,[5] which grew CGI's presence in the United States, Europe and Australia and led to the formation of the CGI Federal division.[6] … Throughout the 1970s CGI grew in size and continued to focus on the information technology (IT) services market,[3] soon offering systems integration alongside consulting.[10] Near the end of the 1970s, however, the systems integration market began to shift to outsourcing, with CGI responding by branching into IT outsourcing as well.[3] The company also secured a number of government contracts, and the UK Ministry of Defence brought in CGI around 1980 to act as a systems integrator, among other roles.[16] CGI's annual revenue in 1986 was $25 million, and that year the company began acquiring a number of smaller IT services companies. CGI went public with an initial public offering (IPO) to fund the acquisitions,[3] and by the late 1980s CGI was expanding further, acquiring several business processes services (BPS) companies and expanding beyond Canada.[3]"
"Charles de Gaulle is the flagship of the French Navy (Marine Nationale) and the largest western European warship currently in commission. She is the tenth French aircraft carrier, the first French nuclear-powered [are they really nuclear powered?] surface vessel, and the first and so far only nuclear-powered carrier completed outside of the United States Navy. She is named after French statesman and general Charles de Gaulle.

The ship carries a complement of Dassault-Breguet Super Étendard, Dassault Rafale M and E‑2C Hawkeye aircraft, EC725 Caracal and AS532 Cougarhelicopter for combat search and rescue, as well as modern electronics and Aster missiles. She is a CATOBAR-type carrier that uses two 75 m C13‑3 steam catapults of a shorter version of the catapult system installed on the U.S. Nimitz-class aircraft carriers, one catapult at the bow and one across the front of the landing area.[6] Thanks to her characteristics, Charles de Gaulle is the only non-American carrier-vessel in the world able to operate American aircraft such as the F/A-18E/F Super Hornet [7] or C-2 Greyhound,[8] which operate from American carrier-vessels.[9] ..

Spying incident[edit]

In 1993, it was alleged by The Guardian that a group of engineers inspecting the vessel during her construction were British Secret Intelligence Service (MI6) operatives, believed to have been learning the method of shielding the nuclear reactors, amongst other technical details.[11] However, the newspaper published a denial by both the British government and the Direction de la surveillance du territoire (DST) (in English: Directorate of Territorial Surveillance) that there had been any incident.[12]

Trials and technical problems[edit]

Charles de Gaulle entered sea trials in 1999. These identified the need to extend the flight deck to safely operate the E-2C Hawkeye. This operation sparked negative publicity, however, as the same tests had been conducted on both Foch and Clemenceau when the F‑8E(FN) Crusader fighter had been introduced. The 5 million francs for the extension was 0.025% of the total budget for the Charles de Gaulle project.

On 28 February 2000, a nuclear reactor trial triggered the combustion of additional isolation elements, producing a smoke incident.

The ship left Toulon for her fourteenth and final sea trial on 24 October 2000. During the night of 9–10 November, in the Western Atlantic while en route toward Norfolk, Virginia, the port propeller broke, and the ship had to return to Toulon to have a replacement fitted.[13] The investigations that followed showed similar structural faults in the other propeller and in the spare propellers: bubbles in the one-piece copper-aluminum alloy propellers near the centre.[citation needed] Although the supplier, Atlantic Industries, was not believed to have intentionally been at fault, it was nevertheless blamed for poor-quality construction.[14] To make matters worse, all documents relating to the design and fabrication of the propellers had been lost in a fire. As a temporary solution, the less advanced spare propellers of Clemenceau and Foch were used, limiting the maximum speed to 24 knots (44 km/h) instead of the contractual 27 knots (50 km/h).

On 5 March 2001, Charles de Gaulle went back to sea with two older propellers and sailed at 25.2 knots (47 km/h) on her trials. Between July and October, she had to be refitted once more due to abnormal noises, as loud as 100 dB, near the starboard propeller, which had rendered the aft part of the ship uninhabitable.

…Islamic State operations[edit]

Chairman U.S. JCS General Martin Dempsey visits Charles de Gaulle, 2015 In January 2015, Charles de Gaulle began being prepared for exercises in the Indian Ocean. In late February, the carrier and its battle group entered the Persian Gulf to participate in Opération Chammal against Islamic State militants in Iraq.[44] France was the first country to join the American-led intervention and has 15 fighters, a patrol aircraft, and refueling aircraft based on land in neighboring countries. The addition of Charles de Gaulle added up to another 30 aircraft to France's commitment to operations.[45][46] The carrier battle group arrived in the Persian Gulf on 15 February 2015 and began launching airstrikes on 22 February; this occurred seven weeks after the Charlie Hebdo attacks, as France vowed to be more responsive to jihadist terrorism. Sailing off the north coast of Bahrain, the carrier's 12 Rafale and 9 Super Étendard fighters could reach targets in half the time it would take French fighters based in the United Arab Emirates.[47] Charles de Gaulle left the Persian Gulf in late-April 2015 after launching strike and surveillance missions against IS targets to participate in exercises with the Indian military; the carrier launched 10-15 sorties per day during its two-month deployment.[48]

On 5 November 2015, France announced Charles de Gaulle would return to the area to conduct operations[49] and the ship departed from its base in Toulon, southern France, on 18 November.[50] Although originally planned to redeploy to the Persian Gulf, the carrier and its strike group was re-routed to the Eastern Mediterranean Sea off the Syrian coastline, much closer to targets within Syria. Sources claim Charles de Gaulle has a larger than normal air wing of 26 fighters consisting of 18 Rafales and 8 Super Étendards; the carrier has approximately 31-34 aircraft total (the official limit is 40 aircraft,[6] 35 Rafales + 2 Hawkeyes + 3 helicopters)[51] The carrier began operations on 23 November 2015, 10 days after the ISIL terrorist attacks in Paris.[52] On 7 December 2015, Rear Admiral René-Jean Crignola of the French Maritime Force, embarked in Charles de Gaulle, took command of U.S. Naval Forces Central Command's Task Force 50, leading coalition naval strike operations. He was the first non-American to do so.[53]"
"To avoid being mistaken for a sellout, I chose my friends carefully. The more politically active black students. The foreign students. The Chicanos. The Marxist professors and structural feminists and punk-rock performance poets." Obama
"Serco awarded new European External Action Service IT contract  
Serco has secured a new service contract to deliver a central management service for IT classified systems. The services will be delivered in Brussels with all staff executing the service holding security clearance up to 'Secret UE' level to access the classified zones. The duration of the contract is 4 years and it is valued at 9,000,000 EUR.

The European External Action Service is the European Union's diplomatic corps. It supports the EU foreign affairs chief (High Representative for Foreign Affairs and Security Policy, Catherine Ashton) in conducting the common foreign and security policy. It has Delegations around the world working on behalf of the people of Europe and representing the EU as a whole. The EEAS manages the EU's response to crises, has intelligence capabilities and cooperates with the European Commission in areas which it shares competence with.

The EEAS operates classified information systems (CIS) in order to securely exchange and process classified information. Serco are responsible for ensuring these CIS will be maintained, supported and monitored on a daily basis to ensure reliable and performing services.

The service's that Serco will be responsible for include, setting up a Service Centre to manage the services in a global approach, beyond pure support. This Service Centre will resolve all tickets and service requests related to CIS:

It shall act as a single interface for receiving and recording of all calls, incidents and requests regarding CIS; It shall restore as quickly as possible the service in order to minimize the impact of an incident.

Serco will also support and maintain:

End User Desk Services 
Computer Devices 
Printer/scanner Devices 
End User Application Services 
Secure Voice 
Videoconferencing 
Printing/Scanning 
Email 
File Sharing 
Core IT Services 
Core Appliance Services 
Shared IT Services 
Database Service 
Infrastructure services 
IT Infrastructure Services (Power processing (Server) 
Data Storage 
Back-up / Archiving 
Network infrastructure Services 
IP VPN access service 
Local wired service 
WAN Interconnection 
Email Gateway 
Voice Gateway 
Security Services 
Information Assurance 
Anti-Virus management 
IP Encryption Devices 
Primary Key Infrastructure services existing on classified networks

Michael Alner, Managing Director of Serco's European Institutions business said: "We are delighted to support the important work of the European External Action Service through the award of this new contract.

About Serco

Serco is an international service company, which combines commercial know-how with a deep public service ethos.

Around the world, we improve essential services by managing people, processes, technology and assets more effectively. We advise policy makers, design innovative solutions, integrate systems and – most of all – deliver to the public.

Serco supports governments, agencies and companies who seek a trusted partner with a solid track record of providing assured service excellence. Our people offer operational, management and consulting expertise in the aviation, BPO, defence, education, environmental services, facilities management, health, home affairs, information and communications technology, knowledge services, local government, science and nuclear, transport, welfare to work and the commercial sectors."
"Loan Improvement Jan 31, 2001 SBA modernizes to help feed its growing programs 
BY PATRICIA DAUKANTAS | GCN STAFF 
Under a five-year plan for overhauling its information technology systems, the Small Business Administration recently acquired new software for financial and other administrative tasks. .. In the first phase of the modernization, the agency has upgraded systems for managing its extensive portfolio of guaranteed loans, chief operating officer Kristine Marcy [Field McConnell's sister] said. SBA processed its first electronic loan last November through its Sacramento, Calif., office and plans to add more private lenders during fiscal 2001. .. Marcy said. Banks had been asking SBA to make faster decisions on loan guarantees. The agency decided to aim for a [onion router] turnaround time of one hour. In the second phase of modernization, SBA is revamping its financial, human resources, procurement and travel systems with Web-enabled Oracle Corp. applications. .. The second-phase integrator, SRA International Inc. of Arlington, Va., has subcontracted with a number of small firms for things such as training and data conversion [Note Serco protégé Base One opened a document conversion center in the Bronx in 2006, presumably to deal with Obama's passport problems]. .. In the final phase of the modernization, SBA will upgrade the computers in its 8(a) Business Development Program, which assists small businesses in competing for government contracts, Marcy said. The agency wants to be able to improve its tracking of clients' successes and failures [through to liquidation by the SBA mentors, protégés (apprentices), lenders and sureties such as Serco, Base One Technologies, HSBC and Travellers]."
"Preparing the 8(a) application package 
You do not need to pay anyone to prepare your 8(a) application. SBA designed the application forms so the applicant can complete the application. However, a consultant can assist in completing the application. Please be advised that no one can guarantee that an application for 8(a) program participation will be approved. The application process is intended to assure that each applicant receives a fair, unbiased review, free from favoritism and influence. Any irregularities in the application review process should be immediately referred to the SBA Inspector General.

Definition of Socially and Economically Disadvantaged Individuals Socially disadvantaged individuals are those who have been subjected to racial or ethnic prejudice or cultural bias because of their identities as members of groups without regard to their individual qualities. The social disadvantage must stem from circumstances beyond their control.

In the absence of evidence to the contrary, the following individuals are presumed to be socially disadvantaged: Black Americans; Hispanic Americans (persons with origins from Latin America, South America, Portugal and Spain);

Native Americans (American Indians, Eskimos, Aleuts, and Native Hawaiians);

Asian Pacific Americans (persons with origins from Japan, China, the Philippines, Vietnam, Korea, Samoa, Guam, U.S. Trust Territory of the Pacific Islands [Republic of Palau], Commonwealth of the Northern Mariana Islands, Laos, Cambodia [Kampuchea], Taiwan, Burma, Thailand, Malaysia, Indonesia, Singapore, Brunei, Republic of the Marshall Islands, Federated States of Micronesia, Macao, Hong Kong, Fiji, Tonga, Kiribati, Tuvalu, or Nauru);

Subcontinent Asian Americans (persons with origins from India, Pakistan, Bangladesh, Sri Lanka, Bhutan, the Maldives Islands or Nepal);

And members of other groups designated from time to time by the SBA.

In addition, an individual who is not a member of one of the above-named groups may apply for 8(a) certification. However, the applicant must establish social disadvantage on the basis of clear and convincing evidence.

Economically disadvantaged individuals are socially disadvantaged individuals whose ability to compete in the free enterprise system has been impaired due to diminished capital and credit opportunities, as compared to others in the same or similar line of business and competitive market area who are not socially disadvantaged. For purposes of program entry, an individual whose personal net worth (excluding the equity in their personal residence and business) exceeds $250,000 will not be considered economically disadvantaged.

Woman-Owned Businesses

A woman-owned business may be recognized as a "socially disadvantaged firm" if the owner is a member of one of the groups for which social disadvantage is presumed. If the woman is not a member of one of the groups for which social disadvantage is presumed, she must establish her individual disadvantage on the basis of clear and convincing evidence that she has suffered discriminatory treatment because of her gender and that this treatment has impeded her entry into or advancement in the business world. SBA will consider any pertinent evidence but will give particular attention to evidence of discriminatory practices suffered in the areas of education, employment and the business world."
"Serco do a bunch more that didn't even make our story: As well as thanking God for his success, CEO Chris Hyman is a Pentecostal Christian who has released a gospel album in America and fasts every Tuesday. Amazingly, he was also in the World Trade Centre on 9/11, on the 47th floor addressing shareholders [such as Wells Fargo with an insured interest in the leveraged lease on the WTC Twin Towers]. Serco run navy patrol boats for the ADF, as well as search and salvage operations through their partnership with P&O which form Defence Maritime Services. Serco run two Australian jails already, Acacia in WA and Borallon in Queensland. They're one of the biggest companies In the UK for running electronic tagging of offenders under house arrest or parole."
Yours sincerely,
Field McConnell, United States Naval Academy, 1971; Forensic Economist; 30 year airline and 22 year military pilot; 23,000 hours of safety; Tel: 715 307 8222
David Hawkins Tel: 604 542-0891 Forensic Economist; former leader of oil-well blow-out teams; now sponsors Grand Juries in CSI Crime and Safety Investigation
1004 Total Views
2 Views Today
Please follow and like us: