#2616: Serco Dead-Peasant Obamacare – Bin Laden 8(a) Scab – Hollow Point Marine – Clinton Civil War
United States Marine Field McConnell 
Plum City Online – (AbelDanger.net) 
1. Abel Danger (AD) alleges that Serco shareholders are using the company's Obamacare database in a dead-peasant life insurance fraud where citizens – identified as violators of the 350 ppm Obama carbon cap – are murdered at spot-fixed mass-casualty events attributed to terrorists.
2. AD asserts that Serco shareholders including AXA and the British and Saudi Arabian governments outsourced the bin Laden attack of 9/11 to sleeper cell networks embedded in the National Visa Center, the SBA 8(a) programs and various scabbed-up unions linked to the FAA.
3. AD asserts that Serco operatives at the Defense Ammunition Center have been using the Marine Corps as a "mindless" custodian of hollow-point and other ammunition caches to be released to 8(a) scabs to protect Obama insurrectionists in the Department of Homeland Security.
4. AD asserts that Serco's pay-to-play shareholders funded the Clinton Foundation to support preparations for a civil war to be triggered over the Navy's onion router if key strategic targets are neutralized – they missed the Capitol Building on 9/11 however; now the Benghazi bill is due!.
5. United States Marine Field McConnell (https://abeldanger.blogspot.com/2010/01/field-mcconnell-bio.html) is asking leaders of the Marine Corps Intelligence Activity to stop Serco's use of the Navy onion router and arrest Obama's 8(a) scabs and insurrectionists.
OMG Serco Wins Bid For Obamacare Contract, WAKE UP!!
DHS Buys Hundreds of Millions of Hollow Point Bullets

Bill Ayers planned to murder 25 million Americans!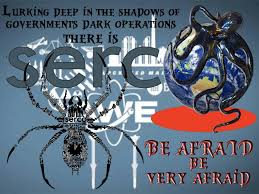 Copy of SERCO GROUP PLC: List of Subsidiaries AND [Loan Shark] Shareholders!  
(Mobile Playback Version)
Serco's National Visa Center
[Serco's] Defense Ammunition Center
Serco… Would you like to know more? 
"'If Trump becomes president, we will have civil war' 
Rubio's Floridians, pushing the senator as a unifier rather than a divider, fear the effect of Trump-induced violence at rallies 
about 5 hours ago Simon Carswell in Tampa 
"Screw Trump!" a woman shouts at Marco Rubio as the Florida senator poses for selfies with supporters in his home state at a coffee shop in Tampa.

"I could use a different word," she tells the candidate as he smiles back, acknowledging the support of a woman who says she is a Democrat.

This display of cross-party support contrasts sharply with the violent scenes that have marred the campaign events of Republican frontrunner Donald Trump. His rage-fuelled rallies and divisive rhetoric have led to clashes between protesters and supporters.

Demonstrators caused chaos at a Trump rally planned at the University of Illinois-Chicago on Friday night, forcing the billionaire to call off the event. The unrest spilled out onto the streets afterwards.

"If Trump is running for the highest office in government, he needs to bring people together and he is not doing that," said Jessica Pasquotto (40), who has brought her three children to the Oxford Exchange coffee shop next to the University of Tampa to meet Rubio.

"We need to unite people," Pasquotto added. "That is what Marco Rubio is going to do. He is the only one who can do it. He is a uniter, not a divider."

Rubio (44) is on a final swing through his home state before the Florida's Republican primary election on Tuesday a make-or-break contest for a man who was once the party establishment's preferred nominee but whose campaign has crumbled in the past fortnight.

He is facing an uphill battle to resurrect his campaign, notwithstanding a strong performance in the 12th Republican debate last week.

Recent polls have, on average, shown him trailing Trump by an average of 17 points in Florida, though in a local poll by Tampa's Ledger newspaper and local television channel WTSP, on Friday he had closed the gap on the businessman to six points: 36 per cent for Trump to 30 per cent for Rubio.

"I promise you, no one will have ever worked harder than we will work this week, than we will work the next three days so that I can win Florida and I can be our nominee," a hoarse Rubio told a group of lively supporters in the upmarket coffee shop on Saturday afternoon.
Police use pepper spray at Donald Trump rally in Kansas
Hillary Clinton apologises over Aids comments 
American Letter: Union leader uses 1916 speech to attack Trump

The senator joined the other remaining candidates, Texas senator Ted Cruz and Ohio governor John Kasich, in condemning Trump for refusing to denounce the violence that has erupted at this rallies.

Punched in face

Trump supporter John McGraw (78) was arrested and charged on Thursday after sucker-punching a black protester in the face as he was being escorted out of the businessman's rally on Wednesday in Fayetteville, North Carolina.

McGraw was later recorded on video saying: "The next time we see him, we might have to kill him."

The businessman has defended his angry rhetoric, blaming the violence on economic issues and unemployment among black youths.

At Thursday night's Republican debate, Trump was asked whether he thought his remarks had encouraged the violence. CNN debate moderator Jake Tapper referred to the businessman's comments at his rallies.

"I'd like to punch him in the face," Trump said of protesters at one rally last month. "In the good ol' days, they'd have ripped him out of that seat so fast," he said at another rally. "Knock the crap out of him, would you?" he said of a protester at yet another.

In response, Trump told Tapper that some protesters were "bad dudes." On Twitter on Saturday, he described the protesters in Chicago the night before as an "organised group of people, many of them thugs". He later tweeted that it was Bernie Sanders's and Hillary Clinton's "people who disrupted my rally."

Rubio said on Saturday that the "tone and tenor of Donald Trump's rallies over the past few months has been disturbing to a lot of people."

Define party

At a campaign stop before Tampa, Rubio condemned Trump's language and the violence at his rallies, warning that "this is what the Republican Party's going to be defined by" if he became the nominee.

The senator's supporters in Tampa agreed, seeing Trump as someone who would tear the Republican Party apart, not bring it together.

"I feel that if Donald Trump becomes president, we will have a civil war," said Gale Pergament (65), a retired advertising executive from nearby Brandon, covered in Rubio badges she made herself.

"I feel like he divides people instead of bringing people together, and Marco Rubio will bring peace."

Jim Bradford, a law enforcement officer for a local sheriff, believes that Trump has chosen not to condemn the violence for "grandstanding purposes."

Bradford's daughter Elizabeth, part of Students for Rubio supporters' group, believes Rubio, not Trump, can bring more people together.

She has spoken to students who are registered Democrats, she says, who say that they would vote for Rubio in a general election.

Hillsborough, where Tampa is based, is a barometer for the country, a swing county in the country's biggest swing state.

It is the only county in Florida that voted for George W Bush twice and then flipped to Barack Obama in 2008. It has picked the winning presidential candidate in every election since 1960 except 1992.

Rubio invested a lot of effort over the weekend in the I-4 corridor, the interstate that bisects the state, from Tampa to Daytona Beach, and an area full of moderate swing voters, hoping to grow his support.

His base is already strong in south Florida, around his home town of Miami. Still, the old Cuban men playing dominos in Maximo Gomez Park in Miami's Little Havana, home to many of Florida's Cuban exiles, appeared ambivalent about this son of Cuban immigrants during a visit by The Irish Times earlier this month.

Long shot

Since Rubio's dreadful performance in four state contests last Tuesday,he has worked hard in Florida, which has an eight-day early voting period. However, he is a long shot for the nomination with just two wins to Trump's 15 state victories and Cruz's seven. Polls show the Cuban American with a strong lead among Florida's Hispanic community, but he is trailing Trump among white voters. Some feel that Rubio's last-minute surge will stand to him, while Trump and Cruz spread their efforts across Ohio, Illinois, North Carolina and Missouri, all of which also vote on Tuesday.

"He's looking better all the time," said supporter Eileen Robbins, originally from Co Monaghan, who has lived in Florida for 50 years. She was standing at the front of the Oxford Exchange coffee shop holding a Rubio sign, waiting expectantly for him to arrive.

"There have been good turnouts everywhere Rubio has been going in the last few days," Robbins said. "I think people who haven't voted still may vote for Rubio.""

"Archive for February, 2013 
Those Who Act Like Sheep Will Be Ruled by Wolves! 
Published February 22, 2013 Uncategorized 1 Comment 
Tags: ammunition sales, dept of homeland security, gun confiscation, other government agencies, politics 
Imagine that ripping through your flesh at 1350 feet per second! The Department of Homeland Security (DHS), along with other government agencies including the IRS, have ordered TWO BILLION of these in just the past few months FOR DOMESTIC USE. (That means YOU and ME!) Now you have to ask yourself why is the government so intent on disarming the American people? And why has the DHS ordered targets depicting normal civilians, including pregnant women and children, to (admittedly) desensitize their officers so they won't hesitate to shoot civilians? (See previous post "Thank You DHS for Uncloaking" and the image below.)

That's enough ammunition, by the way, to keep the unconstitutional globalist wars in the Middle East going for 12 years. BUT they will not be used in Middle East wars, nor in any war. They will be used right here in the good old USA. Hollow point rounds are illegal to use in war according to international agreement because they cause too much tissue destruction. They are a good round to use for self defense, however, because of their stopping power. The police use them as do many gun owners. My concern is not that these shouldn't be used (I have them), but why does our government think they need 2 BILLION of them?

The government is preparing for a war against the American people. The people sense this which is why gun and ammunition sales have skyrocketed over the past months. Perhaps it is because we all know that they are coming for the guns. The first step to gun confiscation is registration (perhaps thinly disguised as background checks.) If we comply, we will get what we deserve. Those who act like sheep will be ruled by wolves! Can you say, "Baaaaaa"?

"Friday, 31 October 2008 
Obama's Friend Ayers: Kill 25 Million Americans 
Written by William F. Jasper 
Barack Obama's longtime association with unrepentant Weather Underground terrorists Bill Ayers and Bernadine Dohrn has caused the presidential candidate some serious political problems. In spite of efforts by Obama's friends in the media to suppress, contain, or explain away the issue, more information about the Ayers-Obama ties has continued to come out.

In recent weeks, a number of websites have posted text, audio, or video of an interview with Larry Grathwohl from the 1982 video documentary No Place to Hide: The Strategy and Tactics of Terrorism by the Western Goals Foundation. I worked on that video as a researcher and went undercover into some of the terrorist groups and their support networks. Larry Grathwohl was one of the experts/witnesses we interviewed for the documentary. He had been undercover inside the Weather Underground and had worked closely with Ayers, Dohrn, and their fellow terrorists.

In No Place to Hide, Grathwohl explains that the Weathermen actually believed that they would be successful in overthrowing the U.S. government and that, with the help of the Cubans, Chinese, Russians, and North Vietnamese, they would occupy America. Americans would have to be "re-educated" in camps, similar to what the communists did in Vietnam, Cambodia, Laos, and other countries they had taken over. Here is one of the chilling revelations Larry Grathwohl made in the film:

I asked, "Well what is going to happen to those people we can't reeducate, that are diehard capitalists?" And the reply was that they'd have to be eliminated.

And when I pursued this further, they estimated they would have to eliminate 25 million people in these reeducation centers. And when I say "eliminate," I mean "kill."

Twenty-five million people.

I want you to imagine sitting in a room with 25 people, most of which have graduate degrees, from Columbia and other well-known educational centers, and hear them figuring out the logistics for the elimination of 25 million people and they were dead serious.

On October 28, Bob Owens of pajamasmedia.com published a recent interview he had conducted with Grathwohl, expanding on his statements in No Place to Hide 26 years ago.

Here is a portion of the interview, which can be read in entirety at pajamasmedia.com.

Pajamas Media: You stated in your interview in No Place to Hide that you wanted us to "imagine sitting in a room with 25 people, most of which have graduate degrees, from Columbia and other well-known educational centers, and hear them figuring out the logistics for the elimination of 25 million people." A lot of people have now had the opportunity to listen to you and contemplate the horrors these people planned. Can you recall who these people are by name, and who the ringleaders of this plan were?

Larry Grathwohl: Conversations regarding this occurred in Cincinnati, Detroit, Flint, and Buffalo. Participants included Bill Ayers, Bernardine Dohrn, Mark Rudd, Linda Evans, Jeff Jones, and many others.

Pajamas Media: Was this merely an academic matter to them, or were they serious about killing 25 million Americans that would not bend to their political will?

Larry Grathwohl: I suppose you could consider this a purely academic discussion in that the Weathermen never had the opportunity to implement their political ends. However, I can assure you that this was not the case. There was an absolute belief that they, along with the international revolutionary movement, would cause the collapse of the United States and that they would be in charge. Nixon was of great concern and how his end would be conducted. This may sound absurd in today's context, but the Weatherman believed they would succeed….

Pajamas Media: Scattered news accounts on the Internet note that you were instrumental in foiling Weather Underground attacks in February of 1970, in Detroit. The Weathermen built two bombs targeting the Detroit Police Officers' Association (DPOA) building and the 13th Precinct. Were the goals of these attacks symbolic property damage as were some other Weathermen attacks, or were these targets selected to kill police officers?

Larry Grathwohl: The instructions I received from Billy Ayers was that the bombs to be used in Detroit must have shrapnel (fence staples, specifically) and fire potential (propane bottles). The intention was to kill police officers….

Pajamas Media: One of the Detroit bombs was to be placed on the side of the DPOA building, and the blast was likely to cause damage to the adjacent Red Barn Restaurant, which had mostly African-American customers. Who ordered the attack, and what did he say when you told him that innocent civilians would be killed?

Larry Grathwohl: When I objected to Billy Ayers that more innocent people would be killed in the restaurant, he replied, "Innocent people have to die in a revolution." Billy also acknowledged during a criticism session in Buffalo that Bernadine placed the bomb at the Park Police Station which resulted in the death of Police Officer McDonnell.

Pajamas Media: Bill Ayers came out of hiding around 1980, became a college professor, and has served on numerous boards and foundations. Do you think he's changed in his radicalism?

Larry Grathwohl: Has Billy changed? I hardly think so.

After a decade of bombings and life on the run as a fugitive terrorist, Ayers decided to resurface. Due to technicalities, he got off scot-free. Ayers remains completely unrepentant and is, among other things, an avid fan of Venezuela's communist dictator Hugo Chavez, whose guest he has been — more than once. In an interview with journalists David Horowitz and Peter Collier (who were comrades of his in SDS [Students for a Democratic Society], but have since converted to the right) Ayers exulted: "Guilty as hell, free as a bird — America is a great country." In a 2001 New York Times interview he said: "I don't regret setting bombs. I feel we didn't do enough."

Ayers and his former SDS and Weather Undergound comrades are now training a new generation of "activists" through New Students for a Democratic Society (NSDS), ACORN, and other militant leftist groups that are backing Obama.

For information about the Obama-Ayers connection, see William F. Jasper's article:

Obama's Terrorist Ties and Radical Roots"
"WASHINGTON — President Obama on Thursday said the United States and Canada were more closely aligned than ever, using a meeting with Prime Minister Justin Trudeau to announce joint efforts to curb emissions of planet-warming gases and to promote his personal rapport with the leader of a pivotal neighbor.

Mr. Obama played the older, more experienced host to Mr. Trudeau's fresh-faced newcomer during the visit, the first official one by a Canadian leader in 19 years, as the two announced that they were teaming up to reduce the release of methane, a chemical contained in natural gas.

"He campaigned on a message of hope and of change; his positive and optimistic vision is inspiring young people," Mr. Obama said at a news conference in the White House Rose Garden, drawing unmistakable parallels between Mr. Trudeau's rise to power and his own. "On the world stage, his country is leading on climate change and cares deeply about development, so from my perspective, what's not to like?""

"Serco announces office carbon reduction initiative 
International outsourcing business Serco has announced it is to introduce new software aimed at helping its offices cut back on carbon emissions.

Under the new initiative, the company's offices in 35 countries will make use of the newly-launched Acco2unt software from Greenstone Carbon Management.

This new technology will be used to help office managers measure, store and report levels of carbon emissions, thereby making it easier to carry out green audits and assess where cuts can be made.

In addition, it is intended that the data compiled through the use of the software will also enable Serco to draw up [carbon-capping death-pool onion-router] benchmarks for its operations across the globe.

Announcing the development, Tim Davis, head of assurance reporting at Serco, said: "The complex nature of Serco's business operations demanded an easy to use enterprise carbon accounting tool that would help us aggregate, measure and manage carbon emissions – quickly, accurately and cost-effectively."

This comes as the Federation of Small Businesses has joined forces with the Prince's Mayday Network to help UK companies cut their carbon emissions."

"Privatbancassurance is a wealth management process pioneered by Lombard International Assurance and now used globally as a financial planning structure to achieve fiscal advantages and security for wealthy investors and their families. … 
"Starting in the early 1960s, federal banking regulators interpreted provisions of the Glass–Steagall Act to permit commercial banks and especially commercial bank affiliates to engage in an expanding list and volume of securities activities. Most notably, Citibank's 1998 affiliation with Salomon Smith Barney … President Bill Clinton publicly declared "the Glass–Steagall law is no longer appropriate."
"What Is Dead Peasants Life Insurance Policy?

Dead Peasant insurance policy comes in several terminologies. In the corporate world it is referred to as Corporate-owned Life Insurance (COLI). In the banking sector it goes with the name Bank-owned Life Insurance (BOLI). At times, pejorative names such as "Janitor's Insurance" are also used. Basically, it is a life insurance policy taken out on the employees of the company. In case they die, however, the beneficiary is not the employee's family but rather the employer.

Why Employers Purchase It?

Employers purchase the insurance policy as a way of safeguarding their interest. They believe that they have invested time and money on an employee. Also, the loss or death of an employee especially a key employee may affect the company's performance and stock.

Why Employees Find the Life Insurance Belittling Employees find Corporate-owned Life Insurance not taken with their best interests at heart. Many believe the employer's goal is to make money. For instance, the company can access loans through it. The premiums are deductible from the company's profit. The proceeds from the insurance are not taxed. Yet at the end, the employee's family does not benefit much.

Companies That Have Bought Policies on the Lives Of employees?

Statistics show that more and more employers are purchasing Dead Peasants Life insurance policies. In fact, the rate of growth is quite high. According to the Wall Street Journal, the value of BOLI in 2004 was $ 65.8 billion. In 2008, it almost doubled at was valued at $ 122.3 billion. Currently, top employers engaged in this practice include; Wells Fargo ($ 17 billion), Bank of America ($ 17 billion), JP Morgan Chase ($11 billion), Winn-Dixie, Citi Bank, Walt Disney, Wal-Mart, American Electric Company, Dow Chemical, Procter & Gamble, and many others."
"Serco do a bunch more that didn't even make our story: As well as thanking God for his success, CEO Chris Hyman is a Pentecostal Christian who has released a gospel album in America and fasts every Tuesday. Amazingly, he was also in the World Trade Centre on 9/11, on the 47th floor addressing shareholders [such as Wells Fargo with an insured interest in the leveraged lease on the WTC Twin Towers]. Serco run navy patrol boats for the ADF, as well as search and salvage operations through their partnership with P&O which form Defence Maritime Services. Serco run two Australian jails already, Acacia in WA and Borallon in Queensland. They're one of the biggest companies In the UK for running electronic tagging of offenders under house arrest or parole."
Yours sincerely,
Field McConnell, United States Naval Academy, 1971; Forensic Economist; 30 year airline and 22 year military pilot; 23,000 hours of safety; Tel: 715 307 8222
David Hawkins Tel: 604 542-0891 Forensic Economist; former leader of oil-well blow-out teams; now sponsors Grand Juries in CSI Crime and Safety Investigation
766 Total Views
1 Views Today
Please follow and like us: