#2609: Serco's Sliney 9/11 Waypoints – Trump Organisation – Clinton Foundation – Twin Towers Cat Bond Tor
United States Marine Field McConnell 
Plum City Online – (AbelDanger.net) 
1. Abel Danger (AD) alleges that Serco injected waypoints as selected by Ben Sliney, the former FAA National Operations Manager at the Herndon Air Traffic Control System Command Center, into Boeing aircraft to execute the decoy, drone and liquidation maneuvers of 9/11.
2. AD asserts that in 1985 – the year of the last known meeting of the Mafia Commission – the Five Families, the Chicago Outfit and the Philly Mob handed over their joint operations to The Trump Organisation with a 'Sixth Family' base in Montreal in the custody of the Rizutto Family.
3. AD asserts that the Clinton Foundation outsourced operations of the U.S. Patent and Trademark Office to Serco and gave its shareholders including the UK Cabinet Office, access to the Navy's Onion Router (Tor) devices to conceal the mens rea of the man-in-the middle attacks of 9/11.
4. AD asserts that Serco's Trump, Clinton and FAA clients used Tor to synchronize the Sliney way points with the ignition of WTC Twin Towers incendiary bombs and thereby trigger a fraudulent double-occurrence cat-bond claim after both towers (+ WTC 7) were pulled on the same day.
5. AD's Global Operations Director Field McConnell is available for interview by media leaders who have recognized that their audiences do not understand the real story of Serco 9/11 and why voters need to keep Clinton, Trump and the Montreal or the Cuban Mafia out of the White House.
United States Marine Field McConnell (https://abeldanger.blogspot.com/2010/01/field-mcconnell-bio.html).
AD has some questions for you Benny Boy!
Boeing Uninterruptible Autopilot
Malzberg | Ben Sliney to recount how he forced the first 
grounding of all U.S air flights in history
Most of the money was paid to Serco clients and Clinton bundlers including WTC cat-bond sponsors Bank of America, JPMorgan Chase, Wells Fargo, Bank of New York/Mellon, HSBC, Citibank (Trump Shuttle loan shark).
Check Sliney links to PATCO militants and their mobbed-up union friends among the Bernie Boosters.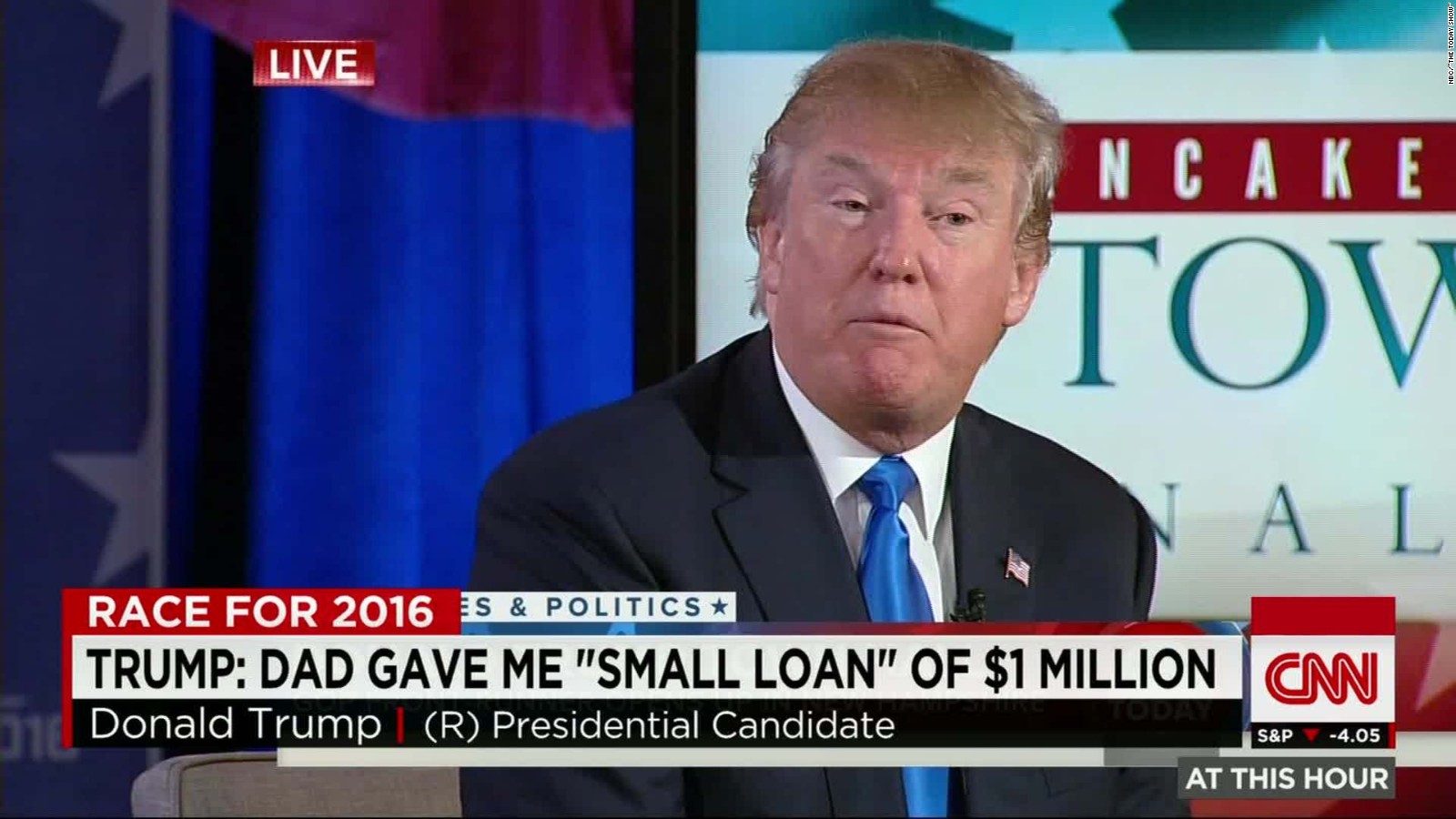 Copy of SERCO GROUP PLC: List of Subsidiaries AND [Loan Shark] Shareholders! 
(Mobile Playback Version)
Serco's National Visa Center
[Serco's] Defense Ammunition Center
Serco… Would you like to know more? 
"The Commission is the governing body of the American Mafia,[1]formed in 1931. The Commission replaced the "Boss of all Bosses" title with a ruling committee consisting of the New York Five Families bosses and the boss of the Chicago Outfit.[1] The last known Commission meeting held with all the bosses was in November, 1985.[2]"

"Rizzuto 'underboss' shot dead in Laval 
Lorenzo Giordano shot in parking lot of Carrefour multisports 
Posted: Mar 01, 2016 11:52 AM ET 
Last Updated: Mar 01, 2016 3:24 PM ET 
Charbonneau commission: A look back at the explosive testimony and key witnesses 
Suspected Montreal mobster nabbed at Toronto gym 
Lorenzo "Skunk" Giordano, a man with ties to the Montreal Mafia, was shot and killed in a parking lot in the Chomedey area of Laval this morning.​

"A 50-year-old man was hit by at least one projectile from a firearm in the parking lot outside the Carrefour multisports" Sûreté du Québec Sgt. Ingrid Asselin said.

Laval police received a call around 8:40 a.m. reporting that a man had been shot in the Carrefour multisports parking lot on Autoroute Laval Ouest.

TIMELINE: The Rizzuto family 
CHARBONNEAU COMMISSION: A look back at the explosive testimony and key witnessesLorenzo "Skunk" Giordano nabbed at Toronto gym 
Giordano was shot at least once while sitting the passenger side of a vehicle. The investigation has been transferred to the SQ because of the case's potential links to organized crime.

Giordano was a high-ranking member of the Rizutto crime family who was described by an RCMP witness at the Charbonneau commission as an "underboss."

A exhibit presented at the commission outlined his links to drug trafficking, bookmaking and extortion.

Giordano was arrested during Operation Colisée in 2007 along with almost 100 suspected mobsters.

He pleaded guilty in 2008 to multiple charges including participating in a criminal organization. He was sentenced in 2009 to 10 years and three months in prison."

"Donald Trump acted confused in video deposition when asked about former senior advisor, a convicted felon with Mafia ties 
BY DAN GOOD 
NEW YORK DAILY NEWS 
Thursday, December 10, 2015, 10:17 AM 
They don't call him "The Don" for nothing. A newly-revealed video deposition shows real-estate mogul Donald Trump confused when asked under oath about his relationship to a twice-convicted felon with ties to the Mafia.

Trump has long faced allegations of connections to the mob, but his relationship with Felix Sater — who pleaded guilty in 1998 to racketeering in a fraud scheme involving the Genovese and Bonanno crime families — represents a more direct link between the presidential candidate and organized crime.

"If he were sitting in the room right now, I really wouldn't know what he looked like," Trump testified in the video deposition, which was obtained by ABC News.

But Trump reportedly named Sater as a senior business adviser in 2010. The Russian émigré carried a Trump Organization business card with the title "Senior Advisor to Donald Trump" and appeared in numerous photos with Trump.

Donald Trump's former senior advisor was a convicted felon with ties to the Mafia.

Trump and Sater were seen together attending a Denver business conference in 2005 and at a 2007 launch party for the Trump SoHo Hotel and Condominium project, according to ABC News.

Sater was not immediately available for comment Thursday.

Trump had worked with Sater previously during the man's stint as an executive at Bayrock Group LLC, a real estate development firm that partnered with Trump on numerous projects after renting office space from the Trump Organization. But Sater's past was not widely known at the time because he was working as a government cooperator on mob cases and the judge overseeing Sater's own case kept the proceedings secret. After Sater's criminal history and past ties to organized crime came to light in 2007, Trump distanced himself from Sater. Less than three years later, Trump tapped Sater for a business development role that came with the title of senior adviser to Donald Trump. According to Trump lawyer Alan Garten, Sater's role was to prospect for high-end real estate deals for the Trump Organization. The arrangement lasted six months, Garten told the Associated Press.

The revelation about Sater's role is significant because of its timing and directness, and marks the first time the Trump Organization has acknowledged publicly that Sater worked for Trump after the disclosures of Sater's criminal background. Trump has said that among his secrets of success is that he surrounds himself with the "best and most serious people" and with "people you can trust." Sater never had an employment agreement or formal contract with the Trump Organization and did not close any deals for Trump, Garten said. "He was trying to restart his life," Garten told the Associated Press. "I believe he was regretful of things that happened in the past." Trump did not know the details of Sater's cooperation with the government when Sater came in-house in 2010, Garten said. But Garten noted that U.S. Attorney General Loretta Lynch praised Sater's cooperation with the federal government, when senators asked about him during her confirmation hearings early this year. She said Sater cooperated against his Mafia stock fraud co-defendants and assisted the government on unspecified national security matters.

"If Mr. Sater was good enough for the government to work with, I see no reason why he wasn't good enough for Mr. Trump," Garten said. Sater pleaded guilty in 1998 to one count of racketeering for his role in a $40 million stock fraud scheme involving the Genovese and Bonanno crime families, according to court records. Prosecutors called the operation a pump-and-dump scheme, in which insiders manipulate the price of obscure stocks and then sell them to hapless investors at inflated prices. Five years earlier, a New York State court had sentenced Sater to more than a year in prison for stabbing a man in the face with a broken margarita glass.

With News Wire Services dgood@nydailynews.com"
"Found – The 911 'Stand Down Order'? 
From Jerry Russell jerry-r@comcast.net 
3-30-4 
Jim Hoffman has discovered a document which I believe may be very important to the 911 skeptic movement. This document superseded earlier DOD procedures for dealing with hijacked aircraft, and it requires that Secretary of Defense Rumsfeld is personally responsible for issuing intercept orders. Commanders in the field are stripped of all authority to act. This amazing order came from S.A. Fry (Vice Admiral, US Navy and Director, Joint Staff) so it appears to me that responsibility for the US armed forces "Failure to Respond" rests directly with Fry for issuing this instruction, as well as with Donald Rumsfeld for failing to execute his responsibility to issue orders in a timely fashion.

Chairman of the Joint Chiefs of Staff Instruction CJCSI 3610.01A (dated 1 June 2001) was issued for the purpose of providing "guidance to the Deputy Director for Operations (DDO), National Military Command Center (NMCC), and operational commanders in the event of an aircraft piracy (hijacking) or request for destruction of derelict airborne objects." This new instruction superseded CJCSI 3610.01 of 31 July 1997.

This CJCSI states that "In the event of a hijacking, the NMCC will be notified by the most expeditious means by the FAA. The NMCC will, with the exception of immediate responses as authorized by reference d, forward requests for DOD assistance to the Secretary of Defense for approval."

Reference D refers to Department of Defense Directive 3025.15 (Feb. 18, 1997) which allows for commanders in the field to provide assistance to save lives in an emergency situation — BUT any requests involving "potentially lethal support" (including "combat and tactical vehicles, vessels or aircraft; or ammunition") must still be approved by the Secretary of Defense. So again, the ability to respond to a hijacking in any meaningful fashion, is stripped from the commanders in the field.

While none of this relieves the Bush Administration from ultimate responsibility from 911, nevertheless there is the possibility that this discovery could somewhat diffuse the power of our movement's message about the "Stand Down", since it is now clear that it was implemented through a routine administrative memo.

If this comes up as an issue at the Washington 911 cover-up commission, it would be interesting if Fry could testify as to the reasoning behind making it bureaucratically impossible for the DOD to respond to hijackings in a timely fashion."
"Mr. Ben Sliney 
Mr. Sliney graduated from Dowling College, with a BS in Professional Studies in 1974 and was graduated from St. John's University School of Law with a JD in 1978.

He began his career with the Federal Aviation Administration in 1969 and retired in 2006 having been in and out of the FAA several times. He resigned first in 1982, one year after the PATCO strike which resulted the termination of some 13,000 air traffic controllers fired by President Reagan for striking against the government. Mr. Sliney returned to active air traffic control as did many managers in the absence of the fired controllers. After resigning, he then represented 25 fired controllers in the legal process to appeal their removal. He returned to the FAA, while continuing his law practice, in 1985 for one year, then 1988 for one year. On both occasions he returned to assist the implementation of traffic flow management practices. In 2000 he returned to the FAA as a traffic flow manager at the Command Center. His first day as National Operations Manager for the Federal Aviation Administration at the Air Traffic Control System Command Center, which encompasses all the airspace in the United States, was September 11th, 2001.

He is a partner in the law firm Leventhal, Sliney and Mullaney, LLP, which is located in New York, although not actively practicing law at this time.

In 2006, Mr. Sliney portrayed himself in the movie United 93, which depicts the events of 9-11 and dramatizes the heroic actions of the passengers of that flight.

Mr. Sliney was married to Irene Lynch Ahern on May 14, 1966 and they remain happily so today. They have three children and two grandchildren."

"Man who grounded 4,000 planes on 9/11 was on first day of his job 
As terrorists seized control of four airplanes on Sept. 11th, 2001, Ben Sliney, chief of air-traffic-control operations at the FAA's command center in Herndon, Va., gave the unprecedented order to ground 4,000-plus planes across the nation and redirect any in the sky to the nearest airport. It was his first day on the job.

On Sept. 11th, 2001, terrorists hijacked four American commercial jets with the intention of crashing them into the twin towers of the World Trade Center in New York City, and the Pentagon and U.S. Capitol in Washington, D.C. The terrorists were successful in three of their four targets with the fourth plane's assault on the Capitol building was thwarted by heroic passengers on board. While we now know no other planes were hijacked, at the time, each of the 4,000-plus flights in American air space were potential risks.

But due to Ben Sliney, the Federal Aviation Administration's National Operations Manager on duty that fateful morning, possible harm, at least by the thinking at the time, was averted. Sliney made the gutsy — and completely unprecedented — call to ground every single commercial airplane in the country.

What makes the call — which, without direct order from the President and the bureaucracy above him, was his and his alone to make — all the more gutsy is that Sept. 11th, 2001, was Ben Sliney's first day on the job as an FAA National Operations Manager.

Although that's not to say Sliney was some neophyte making a cowboy-like call. He had 25 years of experience in air traffic control as part of FAA management, including a leadership position at New York TRACON, which has responsibility over all air traffic for New York City's three major airports and the smaller, regional airports in the New York City area. But the decision to ground the planes — that was entirely Sliney's.

In fact, it's such a great story that when Universal Pictures decided to turn the heroism of the passengers of United Flight 93 into a movie, they not only didn't overlook Sliney's role — they asked him to play himself in the movie. Which he did.

Sliney's decision is a great testament to the belief that doing the right thing sometimes requires a risky choice. Sliney made the right one."
"Transport Minister David Collenette was in Montreal at a [decoy] meeting of airport and airline managers. Foreign Affairs minister John Manley was on a plane headed home over the Atlantic. And Prime Minister Jean Chrétien was meeting with Saskatchewan's new premier. One year after Sept. 11, these senior Canadian ministers and others look back on the shock and confusion they felt at initial news of the attacks and the key decisions they had to make as events continued to unfold."
"NEWS & POLITICS
Trump's 'Art of the Deal' Is a Total Fraud 
There's been little discussion of how Trump might be influenced by the billionaire backing him: himself.
By Nomi Prins / TomDispatch October 1, 2015
To stay on top of important articles like these, sign up to receive the latest updates from TomDispatch.com here.

The 2016 election campaign is certainly a billionaire's playground when it comes to "establishment candidates" like Hillary Clinton and Jeb Bush who cater to mega-donors and use their money to try to rally party bases. The only genuine exception to the rule this time around has been Bernie Sanders, who has built a solid grassroots following and funding machine, while shunning what he calls "the billionaire class" that fuels the super PACs.

Donald Trump, like Ross Perot back in the 1992 and 1996 elections, has played quite a different trick on the money-saturated American political system. He has removed the billionaire as middleman between citizen plebeians and political elites, and created a true .00001% candidate, because he's… well, a financial elite unto himself, however conveniently posed as the country's straight-talking "everyman." ..

The Donald has long perfected two proven strategies for winning: attack and deflect. On both counts, he is a TV veteran. Appearing on NBC's Late Night with David Letterman in 1987 to promote The Art of the Deal, his skill in deflecting attention from aspects of his life that might otherwise diminish his aura was already on full display. When Letterman probed the particulars of Trump's personal wealth multiple times, he dodged effectively, insisting, "You'll never get it out of me." He also deflected his host's question about the degree to which his father's money contributed to his success. "He was a solid guy and a bright guy, I learned a lot" was about all Letterman could dig out of him on Fred Trump.

.. Trump's Bankruptcies As Carly Fiorina made crystal clear to almost 23 million Americans in the second Republican debate (the topic had been broached in the first one), Trump's companies have officially gone bankrupt four times since 1991, or as Trump spun it, "I used the law four times and made a tremendous thing. I'm in business. I did a very good job."

While that's a small number of bankruptcies relative to the hundreds of companies that comprise his empire, they represented a fair amount of debt. There was the Trump Taj Mahal (with $1 billion in debt) in Atlantic City in 1991 and the Trump Plaza Hotel in Atlantic City in 1992 (with $550 million in debt). Trump Hotels and Casino Resorts, the company created from the post-bankruptcy ashes of the Taj Mahal, the Trump Plaza, and also Trump Marina in Atlantic City filed for Chapter 11 bankruptcy protection (with $1.8 billion of debt) in 2004. Bankruptcy number four, Trump Entertainment Resorts (the post-bankruptcy company created to take over the remains of Trump Hotels and Casino Resorts) filed for Chapter 11 bankruptcy protection (with $1.74 billion of debt) in February 2009. ..

In 1989, for instance, Trump purchased the Eastern Air Shuttle, connecting New York, Boston, and Washington, D.C. with hourly flights, for roughly $365 million. But the Trump name didn't carry the day and passengers didn't pony up for the line's fancier seats and gold lavatory fixtures. Instead, in 1990 Trump defaulted on the loans he had taken out to finance the company, and its ownership reverted to its creditors, led by Citibank. The Trump Shuttle was then merged into a new corporation, Shuttle Inc., and in April 1992, its routes were assumed by USAir Shuttle, which is one way the rich make problems disappear.

.. Unfortunately, we are used to politicians saying whatever they think they need to say to be elected president, and falling way short of their campaign promises on the job. Even scarier would be the notion of selling America to the craftiest bidder. The election may be more than a year away, but isn't it time to dig beneath the carefully crafted persona that is Trump and unearth the person and the full spectrum of his business dealings? To see the real Donald Trump is to plunge into all the conflicts of interest he denies, the financial tricks he dispenses, the crucial details he obfuscates, and the flimflam he offers up day in, day out.

Nomi Prins is the author of All the President' Bankers: The Hidden Alliances that Drive American Power (Nation Books)." 
"RESTON, VA (PRWEB) MAY 19, 2011 
Serco Inc., a provider of professional, technology, and management services to the federal government, has been recognized as Supplier of the Year by The Boeing Company in the Technology category for its state-of-the-practice Enterprise Architecture solutions. The Boeing Supplier of the Year award is the company's premier supplier honor, presented annually to its top suppliers in recognition of their commitment to excellence and customer satisfaction. This year's 16 winners represent an elite group among more than 17,525 active Boeing suppliers in nearly 52 countries around the world. This selection was based on stringent performance criteria for quality, delivery performance, cost, environmental initiatives, customer service and technical expertise. This is the second time Serco has been recognized as Supplier of the Year by Boeing. In January 2011, Serco also received the Boeing Performance Excellence Gold Award in recognition of the Company's performance excellence.

"We are extremely honored to receive this recognition for our work in support of Boeing. This prestigious award demonstrates our passion for excellence and ability to apply Serco's Enterprise Architecture expertise across a broad range of applications," said Ed Casey, Chairman and CEO of Serco. "We continue to grow our EA practice, and over the past 15 years we have deployed solutions to support enterprises and systems across federal and commercial environments."

Serco's Enterprise Architecture Center of Excellence is based in Colorado Springs, CO. The team provides a variety of services in support of Boeing's business units as well as research and development efforts. Serco's architecture employs object-oriented (OO)/Unified Modeling Language (UML) to define, design and satisfy defense agencies' mission-critical requirements, including Command, Control, Communications, Computers and Intelligence (C4I). [Serco is therefore the only company in the world which can take Boeing military and passenger aircraft through the decoy, drone and liquidation maneuvers witnessed in the live fire hijackings of 9/11] This approach improves system developer's understanding of operational requirements and how best to integrate enterprise operations and systems for the optimal fulfillment of C4I and other operational needs.

About Serco Inc.: Serco Inc. is a leading provider of professional, technology, and management services focused on the federal government. We advise, design, integrate, and deliver solutions that transform how clients achieve their missions. Our customer-first approach, robust portfolio of services, and global experience enable us to respond with solutions that achieve outcomes with value. Headquartered in Reston, Virginia, Serco Inc. has approximately 11,000 employees, annual revenue of $1.5 billion, and is ranked in the Top 30 of the largest Federal Prime Contractors by Washington Technology. Serco Inc. is a wholly-owned subsidiary of Serco Group plc, a $6.6 billion international business that helps transform government and public services around the world. More information about Serco Inc. can be found at http://www.serco-na.com.
"Two World Trade Center SECOND AMENDED AND RESTATED AGREEMENT OF LEASE 
 DATED AS OF JULY 16, 2001 THE PORT AUTHORITY OF NEW YORK AND NEW JERSEY AND 2 WORLD TRADE CENTER LLC
PROPERTY: 2 World Trade Center
New York, New York …..

24.8.2 the Lessee (or Transferor) places into escrow, with a Depository mutually acceptable to the Port Authority and the Lessee (or Transferor), an amount equal to the disputed amount to be held in escrow by the Depository until the Security Release Date and thereupon the Depository shall disburse the escrowed amount in accordance with the joint direction of the parties or the direction of the arbitrator as described in Section 24.7.2 above, or, as security on the payment of the disputed amount, delivers to the Port Authority (and maintains or renews in successive one (I) year periods, in a manmer satisfactory to the Port Authority, until no earlier than the date which is thirty (30) days after the Security Release Date) an irrevocable, unconditional letter of credit in form and substance reasonably satisfactory to the Port Authority in an amount equal to the sum of (a) the disputed amount and (b) interest thereon (at the Prime Rate) for an initial period of one (I) year, payable to the Port Authority and issued by [Serco shareholders] Bank of America, N.A., JPMorgan Chase Bank, N.A., Wells Fargo Bank, N.A., Bank of New York/Mellon, HSBC Bank, Citibank, N.A., or any successor in interest to any of the foregoing, or a bank which is a member of the New York Clearing House Association or is a non-member bank reasonably acceptable to the Port Authority, is domiciled in the United States, has an office in New York City at which a letter of credit issued by such bank may be presented for payment, whose most recent issue of long term debt is rated AA or better by Standard & Poor's NY 73085178v4 Corporation (or any successor thereto) or rated Aa2 or better by Moody's Investors Service, Inc. (or any successor thereto), or if neither of such Persons nor their Successors is then in the business of rating such debt, a comparable rating from any other rating organization reasonably satisfactory to the Port Authority, and otherwise satisfies the requirements of an Institutional Investor. Any interest earned on funds escrowed by the Lessee or Transferor shall be allocated between the Port Authority and the Lessee or Transferor in the same proportion as the ultimate payment and/or reimbursement (as the case may be) to the Port Authority or the Lessee (or Transferor) of the escrowed amount (but no such interest paid to the Port Authority shall constitute a Transaction Payment)"
"Catastrophe bonds (also known as cat bonds) are risk-linked securities that transfer a specified set of risks from a sponsor to investors. They were created and first used in the mid-1990s in the aftermath of Hurricane Andrew and the Northridge earthquake.

Catastrophe bonds emerged from a need by insurance companies to alleviate some of the risks they would face if a major catastrophe occurred, which would incur damages that they could not cover by the premiums, and returns from investments using the premiums, that they received.[citation needed] An insurance company issues bonds through an investment bank, which are then sold to investors. These bonds are inherently risky, generally BB,[1] and usually have maturities less than 3 years. If no catastrophe occurred, the insurance company would pay a coupon to the investors, who made a healthy return. On the contrary, if a catastrophe did occur, then the principal would be forgiven and the insurance company would use this money to pay their claim-holders. Investors include hedge funds, catastrophe-oriented funds, and asset managers. They are often structured as floating-rate bonds whose principal is lost if specified trigger conditions are met. If triggered the principal is paid to the sponsor. The triggers are linked to major natural catastrophes. Catastrophe bonds are typically used by insurers as an alternative to traditional catastrophe reinsurance.

For example, if an insurer has built up a portfolio of risks by insuring properties in Florida, then it might wish to pass some of this risk on so that it can remain solvent after a large hurricane. It could simply purchase traditional catastrophe reinsurance, which would pass the risk on to reinsurers. Or it could sponsor a cat bond, which would pass the risk on to investors. In consultation with an investment bank, it would create a special purpose entity that would issue the cat bond. Investors would buy the bond, which might pay them a coupon of LIBOR plus a spread, generally (but not always) between 3 and 20%. If no hurricane hit Florida, then the investors would make a healthy return on their investment. But if a hurricane were to hit Florida and trigger the cat bond, then the principal initially contributed by the investors would be transferred to the sponsor to pay its claims to policyholders. The bond would technically be in default and be a loss to investors.[2]

Michael Moriarty, Deputy Superintendent of the New York State Insurance Department, has been at the forefront of state regulatory efforts to have U.S. regulators encourage the development of insurance securitizations through cat bonds in the United States instead of off-shore, through encouraging two different methods—protected cells and special purpose reinsurance vehicles.[3] In August 2007 Michael Lewis, the author of Liar's Poker and Moneyball, wrote an article about catastrophe bonds that appeared in The New York Times Magazine, entitled "In Nature's Casino."[4]"
"Cantor Fitzgerald's corporate headquarters and New York City office,[7][8]on the 101st–105th floors of One World Trade Center in Lower Manhattan(2–6 floors above the impact zone of a hijacked airliner), were destroyed during the September 11, 2001 attacks. At 8:46:46 A.M., six seconds after Cantor's tower was struck by the plane, a Goldman Sachs server issued an alert saying that its trading system had gone offline because it wasn't able to connect with a Cantor server.[9][10][11] Cantor Fitzgerald lost over two-thirds of its workforce, considerably more than any of the other World Trade Center tenants or the New York City Police Department, the Port Authority of New York and New Jersey Police Department, the New York City Fire Department, and the United States Department of Defense." 
"Serco do a bunch more that didn't even make our story: As well as thanking God for his success, CEO Chris Hyman is a Pentecostal Christian who has released a gospel album in America and fasts every Tuesday. Amazingly, he was also in the World Trade Centre on 9/11, on the 47th floor addressing shareholders [such as Wells Fargo with an insured interest in the leveraged lease on the WTC Twin Towers]. Serco run navy patrol boats for the ADF, as well as search and salvage operations through their partnership with P&O which form Defence Maritime Services. Serco run two Australian jails already, Acacia in WA and Borallon in Queensland. They're one of the biggest companies In the UK for running electronic tagging of offenders under house arrest or parole."

Samantha Cameron shares her memories of 9/11 on emotional return to New York 
Samantha Cameron has spoken publicly for the first time about her experiences in New York City on the day of the 9/11 terror attacks. 
By Rosa Prince, in New York 
10:30PM GMT 15 Mar 2012 
During an emotional visit to the Ground Zero memorial to the nearly 3,000 people who died the Prime Minister's wife said she would never forget the "shocking" events of that day and the impact they had on the city.

As she laid a posy of white roses at a fountain engraved with the names of those who died, she said: "The memories of that day will stay with me forever.

"I just couldn't believe it had happened and to see the aftermath and the effect on the city was just so shocking.

"I often think about the people who died and their families – I am glad I have been able to come and pay my respects properly today."

Mrs Cameron was in New York to open a new branch of the luxury accessories firm Smythson when the 2001 atrocity happened. David Cameron [Coordinator since 1994 of Serco Resilience training of UK Cabinet Office for Wag the Dog events with crisis actors] has told in the past of his fears for his wife, who was eight weeks pregnant with their late son Ivan, as he struggled to contact her."
Yours sincerely,
Field McConnell, United States Naval Academy, 1971; Forensic Economist; 30 year airline and 22 year military pilot; 23,000 hours of safety; Tel: 715 307 8222
David Hawkins Tel: 604 542-0891 Forensic Economist; former leader of oil-well blow-out teams; now sponsors Grand Juries in CSI Crime and Safety Investigation
1648 Total Views
1 Views Today
Please follow and like us: