#2596: Serco's Luddite Union Tor – Hotel Clinton's Death-Pool Suites – Bin Laden's Oneworld Waypoint CHAOS
United States Marine Field McConnell 
Plum City Online – (AbelDanger.net) 
1. Abel Danger (AD) asserts that Serco equipped Luddite union leaders with patented onion router (Tor) devices – allegedly stolen from the former Secretary of the Navy Gordon England – to support the man-in-the-middle attacks of 9/11 attributed to al-Qaeda.
2. AD asserts that Serco 8(a) companies installed death-pool suites for UNITE HERE (formerly HERE) Luddites and Hillary Clinton's guests in Marriott/Starwood hotels so they could use the onion router to spot fix the timing of their enemies' deaths.
3. AD asserts that Serco equipped Luddite air traffic controllers and flight attendants for a Bin Laden exercise in CHAOS – Create Havoc Around Our System(TM) – when Clinton guests imputed ad hoc waypoints to crash selected Oneworld Alliance aircraft on 9/11.
United States Marine Field McConnell (https://abeldanger.blogspot.com/2010/01/field-mcconnell-bio.html) offers to show presidential candidates how to win a war with Serco's 8(a) Luddite Tor and Clinton's death-pool guests who can now create CHAOS from the Marriott/Starwood hotel chain with 1.1 million rooms in more than 5,500 hotels, spanning over 100 countries.
Media Coverage of Starnet Raid – August 20, 1999 [N.B. by 1999, Vancouver had become the Oneworld hub for hotel death-pool betting, the online distribution of child pornography, and the remote hjacking of pre-insured passenger aircraft] 
Final 8 Minutes Of Phone Call From Flight 11 On 9/11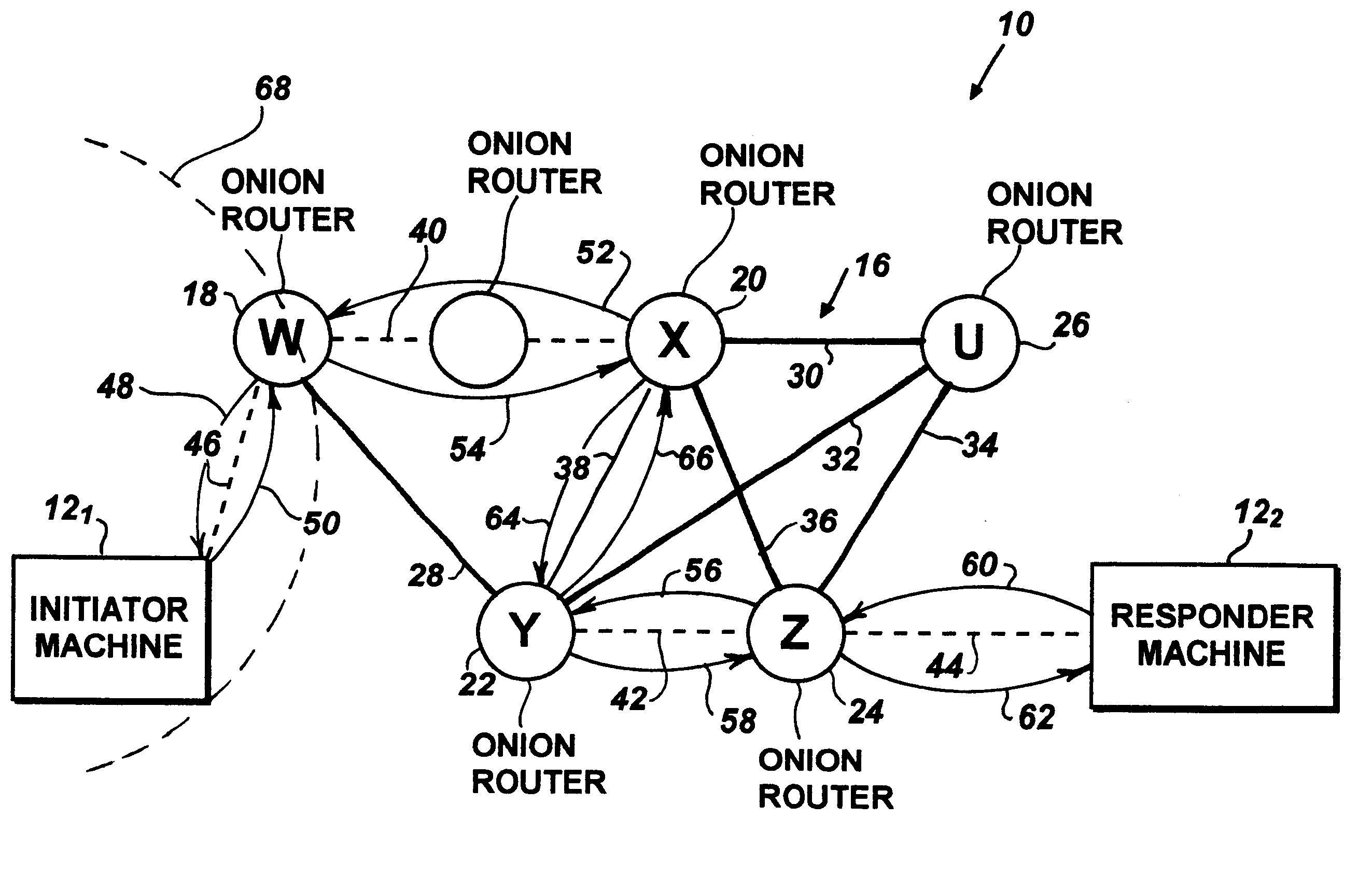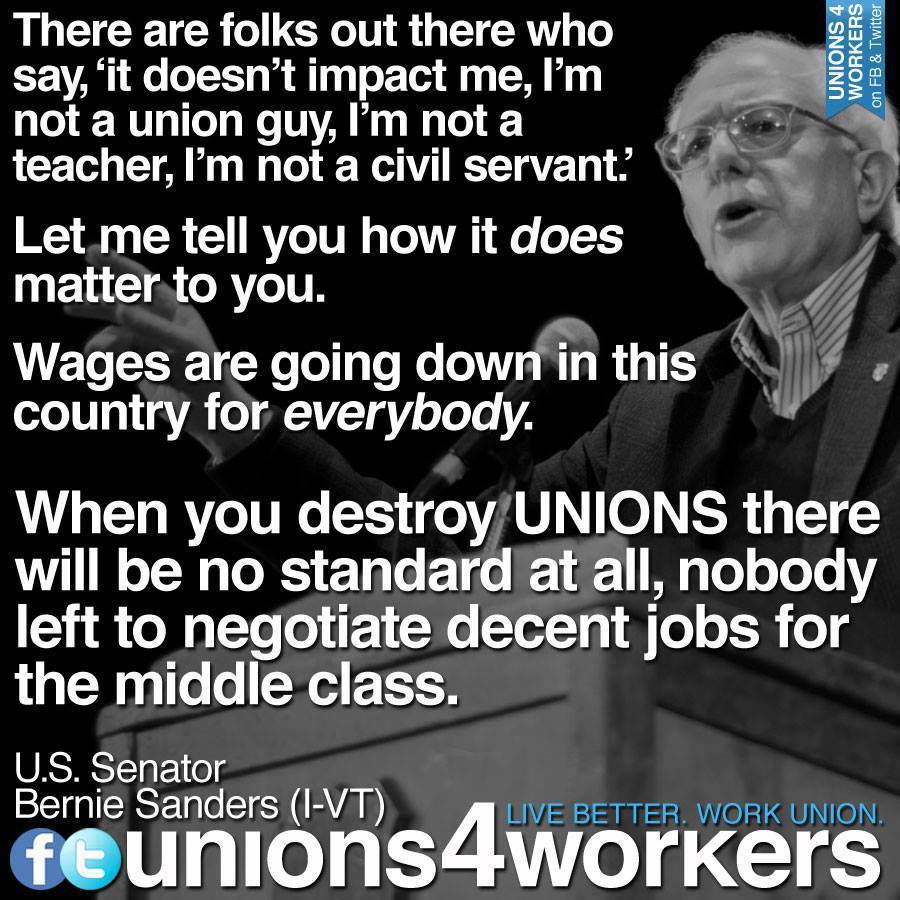 Copy of SERCO GROUP PLC: List of Subsidiaries AND [Loan Shark] Shareholders! 
(Mobile Playback Version) 
Serco's National Visa Center 
[Serco's] Defense Ammunition Center
Serco… Would you like to know more? 
"US Newly Released Audio Files Reveal Horror of Final Moments in 9/11 Hijackings 
Published September 08, 2011 
 FoxNews.com 
Cockpit, Tower Communications From 9/11 Released Newly released audio files depict the horror of the Sept. 11, 2001, terrorist attacks unfolding from the perspective of air traffic controllers and flight attendants on board the hijacked planes.

The recordings, which begin with early reports of hijackings and include the scrambling of fighter jets, were recently published in their entirety by the Rutgers Law Review — nearly 10 years after the attacks.

At approximately 8:13 a.m., an FAA controller makes several attempts to reach American Airlines Flight 11, heading from Boston to Los Angeles, according to the audio files, which were first reported Thursday by The New York Times.

In a chilling phone call made at 8:19 a.m., Betty Ong, a flight attendant on board the plane, calmly tells American Airlines reservations agents that someone has been stabbed in business class and that the cockpit "is not answering their phone."

Using an Airfone, stored in a seatback, from the back of the plane, Ong says, "Um, the cockpit's not answering. Somebody's stabbed in business class, and um I think there is Mace that we can't breathe. I don't know, I think we're getting hijacked."

At 8:24 a.m., a Boston FAA controller hears one of the hijackers of American Airlines Flight 11 say, "We have some planes. Just stay quiet and we'll be OK. We are returning to the airport," according to the tapes.

When the controller questions the person making the call, the hijacker responds, "Nobody move, everything will be OK. If you try to make any moves, you will injure yourself and the airplane. Just stay quiet."

In another call made at 9:02 a.m., someone in a New York radar control center describes seeing United Flight 175 hit the World Trade Center. "Another one just hit the building," the person is heard saying.

Someone responds: "Oh my God."

And then: "Another one just hit it hard. … Another one just hit the World Trade."

It's followed by: "The whole building just, ah, came apart."

Someone utters again: "Oh my God."

Click here for the complete transcripts and audio files from the Rutgers Law Review 
The Associated Press contributed to this report."
"September 11, 2001[edit] The role of flight attendants received heightened prominence after the September 11 attacks when flight attendants (such as Sandra W. Bradshaw and CeeCee Lyles of United Airlines Flight 93, Robert Fangman of United Airlines Flight 175, Renee May of American Airlines Flight 77 and Betty Ong and Madeline Amy Sweeney of American Airlines Flight 11) actively attempted to protect passengers from assault, and also provided vital information to air traffic controllers on the hijackings.[41] In the wake of these attacks, many flight attendants at major airlines were laid off because of decreased passenger loads.[41]
"CHAOS is AFA's trademarked strategy of intermittent strikes designed to maximize the impact of an industrial action while minimizing the risk for striking flight attendants.

In May 1993, AFA members at Seattle-based Alaska Airlines were facing a 30-day cooling-off period after more than three years of negotiations.[5]In June, 1993, the cooling-off period mandated by the Railway Labor Acthad expired. The first CHAOS strike took place in Seattle when three flight attendants walked off an Alaska Airlines flight just before passenger boarding.[6] A month later, another crew of flight attendants struck the last flight out of Las Vegas.[7] A few weeks later, AFA struck five flights simultaneously in the San Francisco area.[8]

America West,[9] AirTran and US Airways[10] [Bought Trump's modified Boeing aircraft allegedly modified for decoy and drone maneuvers at Abbotsford, B.C.] all settled with AFA on the eve of, or a few minutes after, the end of a 30-day cooling-off period in the 1990s. AFA flight attendants at Midwest Express (now Midwest Airlines), completed a cooling-off period without reaching agreement on a first contract in 2002. After three weeks of a CHAOS campaign, and on the eve of CHAOS strikes,[11] management agreed to terms that were ratified by the flight attendants. United Airlines flight attendants used the threat of CHAOS to leverage their negotiations during the airline's bankruptcy,[12] succeeding in doubling the value of the replacement retirement plan management had proposed.

Flight attendants at Northwest Airlines, locked in a round of bankruptcy negotiations, deployed a CHAOS campaign days after joining AFA in July, 2006.[13] Union negotiators concluded a new tentative agreement with millions of dollars in improvements, but which was voted down by a narrow margin. AFA continued preparations for CHAOS strikes at Northwest pending the outcome of negotiations and litigation surrounding the case.[14]

The bankruptcy court ruled in favor of the union, denying the strike injunction sought by management.[15] On appeal, the federal district court and the court of appeals ruled that workers under the Railway Labor Act cannot strike in response to rejection of a collective bargaining agreement in bankruptcy.[16] Northwest and AFA returned to negotiations and reached a new tentative agreement, which was narrowly ratified by the flight attendants on May 29, 2007.[17] The flight attendants became the last major work group at Northwest to agree to new contract terms in bankruptcy. The new contract provided Northwest with $195 million in annual cuts through 2011, and secured a $182 million equity claim for the flight attendants before it was lost upon the company's exit from bankruptcy."

"11/16/2015 Marriott International to Acquire Starwood Hotels & Resorts Worldwide, Creating the World's Largest Hotel Company Combined Company 
Will Have 1.1 Million Rooms in More Than 5,500 Hotels, Spanning the Globe in Over 100 Countries

30 Leading Brands Will Provide Guests Unmatched Choices Transaction Offers Substantial Economies of Scale Combined Company Should Deliver Significant Capital Returns to Shareholders Conference Call with Investment Community at 9:00 am ET, Today, November 16, with Simultaneous Webcast

Bethesda, MD, and Stamford, CT, November 16, 2015 – Marriott International, Inc. (NASDAQ: MAR) and Starwood Hotels & Resorts Worldwide, Inc. (NYSE: HOT) announced today that the boards of directors of both companies have unanimously approved a definitive merger agreement under which the companies will create the world's largest hotel company. The transaction combines Starwood's leading lifestyle brands and international footprint with Marriott's strong presence in the luxury and select-service tiers, as well as the convention and resort segment, creating a more comprehensive portfolio. The merged company will offer broader choice for guests, greater opportunities for associates and should unlock additional value for Marriott and Starwood shareholders. Combined, the companies operate or franchise more than 5,500 hotels with 1.1 million rooms worldwide. The combined company's pro forma fee revenue for the 12 months ended September 30, 2015 totals over $2.7 billion."

"Hillary Clinton and Bernie Sanders Join UNITE HERE's Culinary Union in Protest at Sunrise Hospital in Las Vegas 
Hundreds of Union Members Picket at Sunrise Hospital to Protest HCA's Stalled Negotiations Involving Affordable Patient Care)

LAS VEGAS -Both Democratic presidential candidates joined UNITE HERE's Culinary Union and Bartenders Union, along with several other Las Vegas-area unions, in a demonstration in front of Sunrise Hospital to protest Hospital Corporation of America's (HCA) negotiation stall tactics.

Hillary Clinton and Bernie Sanders walked a picket line with hundreds of union workers to highlight the need for reasonable rates that would maintain affordable patient care for members and their families at a sustainable cost. The unions have no intention to cause a work stoppage and do not expect this to occur. The demonstration will have no effect on patient care.

Culinary Union and Bartender Union members receive their health insurance through Culinary Health Fund, which is in a coalition with 13 other Trust Funds that combined provide health insurance for 275,000 members, including firefighters, police, construction workers, and hotel workers.

HCA, the largest for-profit hospital operator in America, owns Sunrise Hospital, Southern Hills Hospital, MountainView Hospital, and four surgery centers in the valley.

During Feb. 10 negotiations, the Coalition attempted to reach an agreement with HCA on a three-year or four-year contract but HCA refused to extend the negotiations deadline, which is set to expire Feb. 29 at midnight. If an agreement is not reached by then, come March 1, HCA hospitals and facilities will be out of network for patients and their families. The next scheduled negotiating session between HSC and HCA is on Feb. 22.

Union workers receiving health insurance from the following Trust Funds are affected in these negotiations: Cement Masons and Plasterers Health and Welfare Trust; Clark County Firefighters; Clark County Self-Funded; Construction Industry and Laborer Health and Welfare Trust Fund; Culinary Health Fund; IBEW 357 Electricians; Las Vegas Firefighters; Las Vegas Metropolitan Police Employees Health and Welfare Trust; Operating Engineers Local 501, Plumbers and Pipefitters Health and Welfare Fund; Teamsters Local 14-Security Fund for Southern Nevada; Teamsters Local 631- Security Fund for Southern Nevada; Teamsters Local 995- Security Fund for Southern Nevada; UFCW Local 771 and Retail Food Employers Benefit Fund and United Food and Commercial Workers-Local 711 (Rite Aid Employees); and United Food and Commercial Workers-Local 711. Culinary Workers Local 226 and Bartenders Local 165, Nevada affiliates of UNITE HERE, represent over 57,000 workers in Las Vegas and Reno, including at most of casino resorts on the Las Vegas Strip. UNITE HERE represents 270,000 workers in gaming, hotel, and food service industries in North America. www.CulinaryUnion226.org / @Culinary226″
"Trump Airlines 
By Kayla WebleyFriday, Apr. 29, 2011 
David A. Cantor / AP In October 1988, Donald Trump threw his wallet into the airline business by purchasing Eastern Air Shuttle, a service that for 27 years had run hourly flights between Boston, New York City and Washington, D.C. For roughly $365 million, Trump got a fleet of 17 Boeing 727s, landing facilities in each of the three cities and the right to paint his name on an airplane. Trump pushed to give the airline the Trump touch, making the previously no-muss, no-fuss shuttle service into a luxury experience. To this end, he added maple-wood veneer to the floors, chrome seat-belt latches and gold-colored bathroom fixtures. But his gamble was a bust. A lack of increased interest from customers (who favored the airline for its convenience not its fancy new look) combined with high pre–Gulf War fuel prices meant the shuttle never turned a profit. The high debt forced Trump to default on his loans, and ownership of the company was turned over to creditors. The Trump Shuttle ceased to exist in 1992 when it was merged into a new corporation, Shuttle Inc. No word on whether the gold-plated faucets survived the merger."

"Trump Shuttle, Inc., doing business as Trump Airlines, was an airline owned by Donald Trump from 1989 to 1992.[1][2] The landing rights and some of the physical assets necessary to operate the shuttle flights were originally part of Eastern Air Lines and known as the Eastern Air Lines Shuttle. It operated hourly flights on Boeing 727 aircraft from LaGuardia Airport in New York City toLogan International Airport in Boston, Massachusetts and Ronald Reagan Washington National Airport in Washington, D.C., then known as Washington National Airport at the time Trump Shuttle operated. Trump Airlines also had regularly scheduled flights between LaGuardia and Orlando International Airport in Orlando, Florida. … Almost from its inception, the company encountered financial problems. The Shuttle's core passengers chose it for its convenience, not its costly luxury features, and during the prolonged labor strike at Eastern Shuttle many defected to the competing Pan Am Shuttle or to Amtrak's Metroliner service. In late 1989 the U.S. Northeastentered an economic recession which depressed demand, while the August 1990 Iraqi invasion of Kuwait caused jet fuel prices to double.

Trump Shuttle never turned a profit. The high debt load incurred in the company's formation unnerved Trump's creditors as his other high profile, highly leveraged interests failed. In September 1990 the loans were defaulted and ownership of the airline passed to its creditor banks, led by Citicorp [Clinton's North Tower death pool banker]. With airline share prices depressed by the recession and anticipation of the Gulf War, they were unable to sell the operation at a desired price despite lengthy negotiations first with Northwest Airlines, then American Airlines and US Air Group.

The banks finally negotiated a complex marketing arrangement in which US Air Group would assume 40% ownership and agree to manage the operation for ten years, including fares, financial record keeping, advertising, promotions, aircraft maintenance, and labor relations. The same agreement gave USAir an option to purchase the entire shuttle operation on or after October 10, 1996 with an exclusive right to do so until April 10, 1997. On April 7, 1992 Trump Shuttle ceased to exist when it was merged into a new corporation, Shuttle, Inc., which began operating as the USAir Shuttle on April 12, 1992."

"What US Airways brings to oneworld on its own, US Airways, now part of the American Airlines Group, is one of the world's ten largest airlines on virtually all measures. Its merger with American Airlines has created the world's largest airline on most measures. With both American and US Airways on board, oneworld becomes the leading alliance in the USA, the world's largest air travel market.

Until the full integration of American Airlines and US Airways – which will see the combined airline retaining the American Airlines name – US Airways and its regional carriers will operate as oneworld affiliate members, under the American umbrella.

During the transition period as they work towards their full integration, American and US Airways will maintain their current loyalty programmes, American's AAdvantage and US Airways' Dividend Miles.

With its regional affiliates, US Airways serves more than 200 destinations and 30 countries with a fleet of more than 620 aircraft. It carried 82.5 million passengers in 2013 and currently operates 3,200 departures a day. It uses the two-letter code US, but this will be changed to AA once the two airlines combine under a single operating certificate.

It has added more than 50 destinations to the oneworld map – most in its US home but also two in Canada and one each in Ireland and Mexico – along with its key hubs of Charlotte, Philadelphia, Phoenix and Washington DC's Reagan National, expanding oneworld's presence across the USA, particularly throughout the East Coast and across the North Atlantic.

Once the integration is completed, the new American will offer service to more than 330 destinations in more than 50 countries, carrying 190 million passengers a year on a fleet of 1,500 aircraft."
"Behind the Sordid World of Online Assassination Betting
Jamie Bartlett 6/01/15 11:35am
Filed to: BIBLIOTECH
I have heard rumors about this website, but I still cannot quite believe that it exists. I am looking at what I think is a hit list.

There are photographs of people I recognize—prominent politicians, mostly—and, next to each, an amount of money. The site's creator, who uses the pseudonym Kuwabatake Sanjuro, thinks that if you could pay to have someone murdered with no chance—I mean absolutely zero chance—of being caught, you would.

That's one of the reasons why he has created the Assassination Market.
There are four simple instructions listed on its front page:
Add a name to the list
Add money to the pot in the person's name
Predict when that person will die
Correct predictions get the pot

The Assassination Market can't be found with a Google search. It sits on a hidden, encrypted part of the internet that, until recently, could only be accessed with a browser called The Onion Router, or Tor. Tor began life as a U.S. Naval Research Laboratory project, but today exists as a not-for-profit organization, partly funded by [Clinton pay to play aides in the] U.S. government and various civil liberties groups, allowing millions of people around the world to browse the internet anonymously and securely."
"WTC#1 47th Floor tenants [Alleged location of DLA Piper death pool betting shop] Pacific American Corporation (CS), American TCC International Group (?UB), G.Z. Stephens, National Futures Association, Quint Amasis, W.J. Export-Import, Adjusters International, Clear Forest Corporation, First Union Securities[9]"

"The United States Senate election in New York in 2000 was held on November 7, 2000. First Lady of the United States Hillary Rodham Clinton, the first First Lady to run for political office, defeated Congressman Rick Lazio. The general election coincided with the 2000 U.S. presidential election.

The race began in November 1998 when four-term incumbent New York Senator Daniel Patrick Moynihan announced his retirement. Both the Democratic Party and Republican Party sought high-profile candidates to compete for the open seat. By early 1999 Clinton and Mayor of New York City Rudolph Giuliani were the likely respective nominees. The lead in statewide polls swung from Clinton to Giuliani and back to Clinton as the campaigns featured successful strategies, mistakes, and dealing with current events. In late April and May 2000, Giuliani's medical, romantic, marital, and political lives all collided in a tumultuous four-week period, culminating in his withdrawing from the race.

The Republicans chose lesser-known Congressman Rick Lazio to replace him. The election included a record $90 million in campaign expenditures between Clinton, Lazio, and Giuliani and national visibility. Clinton showed strength in normally Republican upstate areas and a debate blunder by Lazio solidified Clinton's previously shaky support among women. Clinton won the election in November 2000 with 55 percent of the vote to Lazio's 43 percent."
"The Professional Air Traffic Controllers Organization or PATCO was a United States trade union that operated from 1968 until its decertification in 1981 following an illegal strike that was broken by the Reagan Administration.[citation needed] The 1981 strike and defeat of PATCO was called "one of the most important events in late twentieth century U.S. labor history" by labor historian Joseph A. McCartin.[1]"
"Hillary, the Modern Day Luddite 
Dan Horowitz | Jul 17, 2015 
Never underestimate the power of an established business model as it attempts to use graft and cronyism to protect decades of profits.

That's my take-away from Hillary Clinton's recent and well-published speech in which she attacked Uber and other disruptive technologies for daring to innovate undermining old business structures that have to change in the face of competition from their upstart rivals. It's called progress and it's the hallmark of the free market-system. It's a by product of the American Dream of entrepreneurism and "being your own boss." Without innovation and progress, we might still be using candles instead of light bulbs, a horse and buggy instead of a car or buying vinyl records instead of streaming digital music online.

Competition and innovation is great for consumers but it can often be devastating to mid-level managers and corporate executives. Holding on to old profit models often requires the assistance of government — and politicians like Hillary are often more than willing to help.

Secretary Clinton's attack on innovation and the "sharing economy" represented by Uber and Airbnb is a classic example of government trying to stand in the way of change. Business owners, particularly taxi cab companies and their unionized drivers, have been caught flat footed by changes and innovations brought about by Uber and Lyft. Rather than seek deregulation, taxi companies and their allies are investing in politicians – asking government to impose regulations on their competitors. They do so through campaign contributions, fundraisers and union endorsements."
"https://www.gpo.gov/fdsys/pkg/GAOREPORTS-OSI-95-15/html/GAOREPORTS-OSI-95-15.htm Small Business Administration: 8(a) Is Vulnerable to Program and Contractor Abuse (Letter Report, 09/07/95, GAO/OSI-95-15). The Small Business Administration's (SBA) 8(a) program is intended to develop and promote businesses that are owned and controlled by socially and economically disadvantaged persons. Members of Congress have raised concerns that weaknesses in program management and administration may make the 8(a) program vulnerable to exploitation by individuals or corporations that have used illegal or improper means to participate in and benefit from the program. To develop case studies, GAO initially selected four firms for investigation on the basis of indicators, or "red flags," of potential regulatory violations and criminal misconduct. Due to time constraints and the destruction of records resulting from the Oklahoma City bombing, this report focuses on the following two firms: I-NET, Inc. of Bethesda, Maryland, and Technical and Management Services Corporation of Calverton, Maryland."
"Serco Combined Resilience Exercising 
 http://www.epcollege.com/EPC/media/MediaLibrary/Downloads/Gold-Standard.pdf

Types of Exercise Workshop Exercises These are structured discussion events where participants can explore issues in a less pressurized environment.

They are an ideal way of developing solutions, procedures and plans rather than the focus being on decision making. Table Top Exercises These involve a realistic scenario and will follow a time line, either in real-time or with time jumps to concentrate on the more important areas. The participants would be expected to be familiar with the plans and procedures that are being used although the exercise tempo and complexity can be adjusted to suit the current state of training and readiness. Simulation and media play can be used to support the exercise. Table-top exercises help develop teamwork and allow participants to gain a better understanding of their roles and that of other agencies and organisations.

Command/Control Post Exercises These are designed primarily to exercise the senior leadership and support staff in collective planning and decision making within a strategic grouping. Ideally such exercises would be run from the real command and control locations and using their communications and information systems. This could include a mix of locations and varying levels of technical simulation support. The Gold Standard system is flexible to allow the tempo and intensity to be adjusted to ensure maximum training benefit, or to fully test and evaluate the most important aspects of a plan. Such exercises also test information flow, communications, equipment, procedures, decision making and coordination.

Simulation and Media Support 
The method of delivering an exercise is flexible and will be designed with the client to meet their requirements with options ranging from simple paper-based delivery through to full use of their real communications systems [Red Switch Network and Hawkeye onion router surveillance aircraft] and advance computer simulation [In Trump's death pool and war room suites]. In addition, media play can also be added in the form of news injects and the provision of experienced journalists and television crews to help test procedures and also assist in training key staff. 
Gold Standard Emergency Planning College 
The Hawkhills, Easingwold, York North Yorkshire, YO61 3EG 
+44(0) 1347 821406 
 enquiries@emergencyplanningcollege.com www.epcollege.com"

"Serco Awarded $95 Million Patent Classification Contract with the U.S. Patent and Trademark Office 
November 30, 2015 
RESTON, VA – November 30, 2015 – Serco Inc., a provider of professional, technology, and management services, announced today the Company has been awarded a patent classification services contract with the United States Patent and Trademark Office (USPTO). Serco will provide initial patent classification and reclassification services to support USPTO's core mission of examining, granting, and disseminating patents and trademarks. The recompete contract has a one-year base period with four one-year option periods, and is valued at $95 million over the five-year period, if all options and award terms are exercised.

Serco's highly trained Scientists and Engineers are responsible for reviewing, analyzing, and applying classification symbols to newly submitted patent applications to assist with the USPTO examination process. Throughout the classification process, our team performs comprehensive performance management; quality assurance; information security; training; knowledge management; and IT support, engineering, and development of custom software.

Serco has supported the USPTO under this program since its inception in 2006, and currently processes approximately 1,600 applications a day, and over 400,000 applications annually. Under the contract, Serco has been instrumental in assisting the USPTO as it transitioned to a new international classification standard called Cooperative Patent Classification (CPC) and will continue to provide services within CPC that enables the USPTO to align and lead within the global intellectual property environment. Work on this program will continue to take place in Harrisonburg, Virginia.

"We are extremely honored to have been selected to continue to deliver patent classification services to the U.S. Patent and Trademark Office," said Dan Allen, Chairman and CEO of Serco Inc. "Our team continues our focus on operational excellence and incorporating innovative solutions, for classification services, in the most economic and efficient manner."

About Serco Inc.: Serco Inc. is a leading provider of professional, technology, and management services. We advise, design, integrate, and deliver solutions that transform how clients achieve their missions. Our customer-first approach, robust portfolio of services, and global experience enable us to respond with solutions that achieve outcomes with value. Headquartered in Reston, Virginia, Serco Inc. has approximately 10,000 employees and an annual revenue of $1.2 billion. Serco Inc. is a wholly-owned subsidiary of Serco Group plc, a $5.9 billion international business that helps transform government and public services around the world. More information about Serco Inc. can be found at www.serco-na.com."

"Opened in 1994 as the successor to the Transitional Immigrant Visa Processing Center in Rosslyn, Va., the NVC centralizes all immigrant visa preprocessing and appointment scheduling for overseas posts. The NVC collects paperwork and fees before forwarding a case, ready for adjudication, to the responsible post. The center also handles immigrant and fiancé visa petitions, and while it does not adjudicate visa applications, it provides technical assistance and support to visa-adjudicating consular officials overseas. Only two Foreign Service officers, the director and deputy director, work at the center, along with just five Civil Service employees. They work with almost 500 contract employees doing preprocessing of visas, making the center one of the largest employers in the Portsmouth area. The [al-Qaeda sleeper cell] contractor, Serco, Inc., has worked with the NVC since its inception and with the Department for almost 18 years."

"The Telgraph .. Police drop investigation into Serco prisoner [extortionist] transport contract 
The outsourcing group said there was no evidence of individual or corporate wrongdoing 
The [Vampire] City of London Police has closed an investigation into Serco's prisoner transport contract after more than a year of work, enabling the firm to continue with the contract until 2018. The Ministry of Justice called in the police in August 2013 to examine whether Serco had misleadingly recorded prisoners as being ready for court when they were not, in order to meet the performance criteria of the contract."

"Super Serco bulldozes ahead 
UPDATED: 23:00 GMT, 1 September 2004 
SERCO has come a long way since the 1960s when it ran [Resilience exercises and] the 'four-minute warning' system to alert the nation to a ballistic missile attack."

"Serco farewell to NPL after 19 years of innovation [outsourced by David Cameron at Treasury] 
… 8 January 2015 
Serco said goodbye to the National Physical Laboratory (NPL) at the end of December 2014 after 19 years of extraordinary innovation and science that has seen the establishment build a world-leading reputation and deliver billions of pounds of benefit for the UK economy. It has been estimated that work carried out by the Centre of Carbon Measurement at NPL will save eight million tonnes of carbon emissions reductions (2% of UK footprint) and over half a billion pounds in economic benefit [bullshit] over the next decade. .. · NPL's caesium fountain atomic clock is accurate to 1 second in 158 million years and NPL is playing a key role in introducing rigour to high frequency [Death-pool] trading in the City through NPLTime."
Yours sincerely,
Field McConnell, United States Naval Academy, 1971; Forensic Economist; 30 year airline and 22 year military pilot; 23,000 hours of safety; Tel: 715 307 8222
David Hawkins Tel: 604 542-0891 Forensic Economist; former leader of oil-well blow-out teams; now sponsors Grand Juries in CSI Crime and Safety Investigation
863 Total Views
1 Views Today
Please follow and like us: