#2594: Bernie Unions' Luddite Laws – Clinton Bankers' Death Pool Shop – Onion Router Serco 8(a) Clock
United States Marine Field McConnell 
Plum City Online – (AbelDanger.net) 
1. Abel Danger (AD) asserts that union bosses are putting member funds into the Bernie Sanders election campaigns because he supports the Luddite agenda of the DLA Piper law firm which links mass-casualty events with a reduction in the employers' carbon footprints.
2. AD asserts that DLA Piper partners partially funded Hillary Clinton's senatorial election campaign of 2000 to buy her help in setting up a bankers' death-pool betting shop on the 47th floor of WTC#1 prior to demolition by Luddite elevator crews apparently embedded in the International Union of Operating Engineers.
3. AD asserts that on 9/11, Serco 8(a) companies used the Navy's patented Onion Router (Tor) devices and the U.K. NPL clock to covertly synchronize death-pool bets; Boeing hijacks; incendiary-bomb triggers; news injects and media feeds.
United States Marine Field McConnell (https://abeldanger.blogspot.com/2010/01/field-mcconnell-bio.html) offers to show presidential candidates how to win a war with Bernie's union bosses, Clinton's 8(a) bankers and the Luddites's use of the DLA Piper law firm which appears to equate human breath with the planet's death.
Bernie Sanders: Climate change is directly related to the growth of terrorism 
9/11 CLEAR bomb going off in WTC BEFORE first plane EVER hit 
WAG THE DOG – Trailer – (1997) – HQ 
DLA PIPER AT UNITED NATIONS CLIMATE CHANGE CONFERENCE: DAY 1
Pedophile grooming of Barry Soetoro in Jakarta in 1969.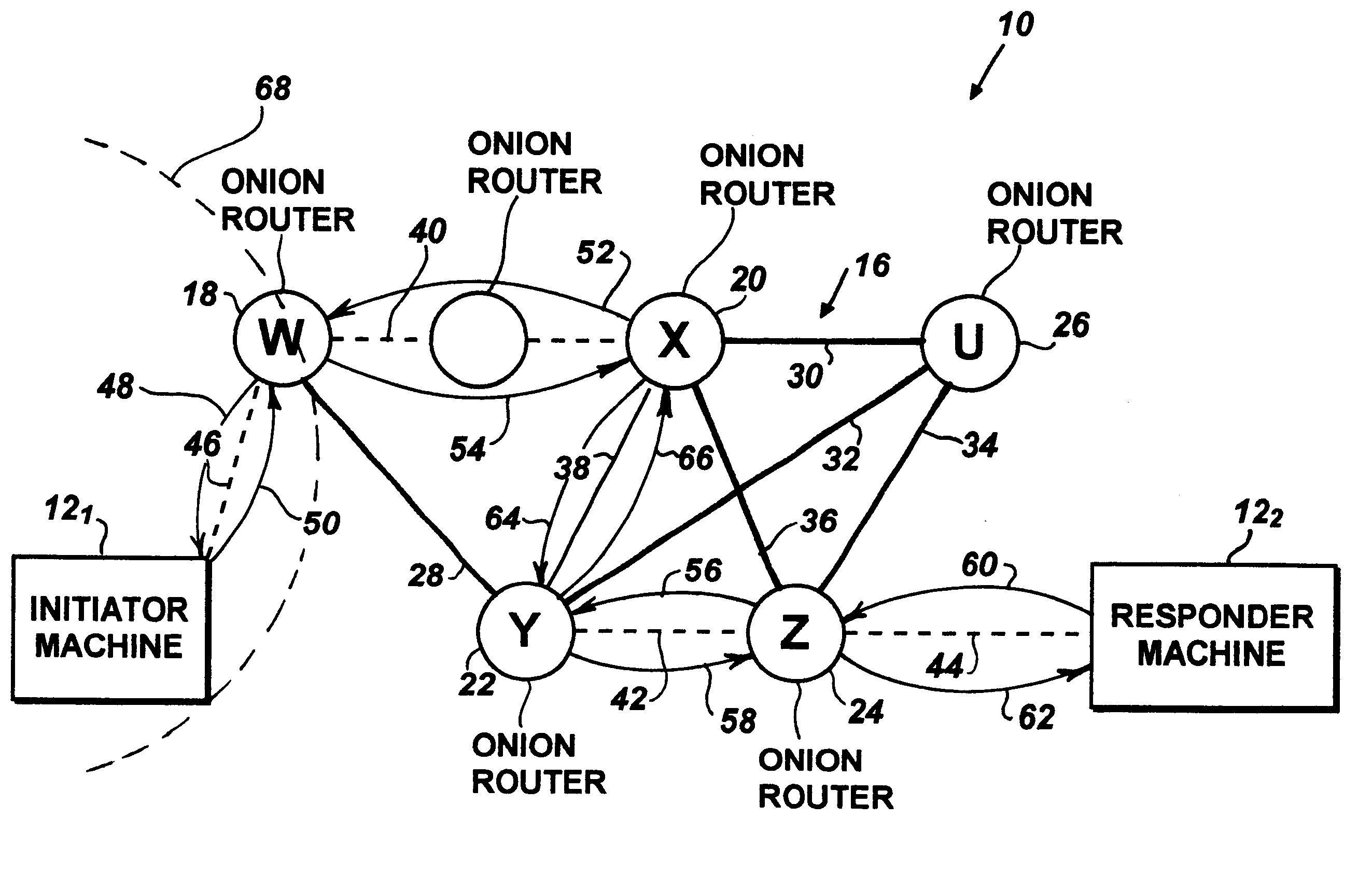 Copy of SERCO GROUP PLC: List of Subsidiaries AND [Loan Shark] Shareholders! 
(Mobile Playback Version) 
Serco's National Visa Center 
[Serco's] Defense Ammunition Center
Serco… Would you like to know more? 

"Mechanics left towers before buildings collapsed 
By Dennis Cauchon
USA TODAY
When the World Trade Center was bombed in 1993, Otis Elevator's mechanics led the rescue of 500 people trapped in elevators. Some mechanics were dropped onto the roofs of the twin towers by helicopter. Others, carrying 50-pound oxygen tanks on their backs, climbed through smoke to machine rooms high in the towers. On Sept. 11, the elevator mechanics — many of the same men involved in the rescues in 1993 — left the buildings after the second jet struck, nearly an hour before the first building collapsed.

The 83-person elevator crew worked for ACE Elevator, a small Palisades Park, N.J., company that won the maintenance contract from Otis in 1994. At the time the elevator mechanics left, dozens of people were trapped in stuck elevators. Other people lost their lives trying to rescue those trapped in elevators, including a mechanic from another company who rushed to the Trade Center from down the street.

The departure of elevator mechanics from a disaster site is unusual. The industry takes pride in rescues. In the Oklahoma City bombing in 1995, elevator mechanics worked closely with the firefighters making rescues.

"Nobody knows the insides of a high-rise like an elevator mechanic. They act as guides for firefighters, in addition to working on elevators," says Robert Caporale, editor of Elevator World, a trade magazine.

In an interview, ACE Elevator President Ron Baamonde says the crewmembers left on their own because they were in danger. He says ACE followed the Trade Center's emergency plan. After a jet hit the north tower, 81 crewmembers reported to the fire command station in the south tower lobby. Two reported by radio.

"We did a head count and were ready to deploy for rescue. The second plane hit. It was chaotic, people screaming and yelling," Baamonde says. "You couldn't get out the front door because debris was falling. There was a mass exodus through the underground of the complex."

The elevator crew joined the underground exodus. The south tower fell about 56 minutes later. During that time, firefighters and Port Authority workers struggled to free the trapped passengers.

The World Trade Center had 99 elevators in each tower. David Bobbitt, a Port Authority maintenance supervisor, made contact by intercom with about 75 elevators in the north tower. He says 10 elevators were stuck. "Some elevators had one or two people. Others had four of five," Bobbitt says.

"Some were very emotional, as you can imagine. I heard crying and screaming. Others were calm," Bobbitt says.

Elevators in the south tower were more crowded. People were using them to evacuate, not knowing the second hijacked jet was on the way. Bobbitt spoke to his counterpart in the south tower, Jim Barbella, five minutes before the building collapsed. Barbella, who died, reported that the stuck elevators included an express car with 19 people.

Baamonde says two ACE managers were trying to return to the building when it collapsed.

"Our people miraculously left when the second plane hit, and it saved our lives," Baamonde says."

"The Luddite Legacy
This is the full text of a paper forming the basis of a talk given at York Guildhall on 19th January 2013, to commemorate the execution of the West Riding of Yorkshire Luddites in 1813. ….

In Herman Hesse's slightly bizarre surrealist novel of that year, 'Steppenwolf', he describes; 'the long-prepared, long-awaited and long-feared war between men and machines.' There is a passage so vivid and so resonant with the feelings of some neo-Luddites today that it is worth quoting in full:

'On every wall were wild and magnificently stirring placards, whose giant letters flamed like torches, summoning the nation to side with the men against the machines, to make an end at last of the fat and well dressed and perfumed plutocrats who used the machines to squeeze the fat from other mens' bodies [3], of them and their huge fiendishly purring automobiles. Set factories afire at last! Make a little room for the crippled earth. Depopulate it so that grass may grow again, and woods, meadows, heather stream and moor return to this world of dust and concrete.'"

"DLA Piper Global Sustainability Overview 
As one of the world's largest business law firms, we strive to be an exemplary leader in environmental sustainability. We support a precautionary approach to environmental challenges and we undertake initiatives to reduce our own operational environmental impact, which is, as a law firm, already quite small. We believe that our greatest contribution to the environmental challenges of today is the advice and support we provide to our clients, including pro bono clients, in both managing their own environmental impacts and assessing and responding to climate-related legal risks.

We also contribute to global discussions of approaches to climate change adaptation. Our sustainable approach to the environment is embedded into our firm with our two joint CEOs responsible for setting environmental expectations at global board level, a Global Sustainability Initiative (our global committee that meets 3-4 times a year) and the day-to-day running of our environmental approach implemented by two Chief Operating Officers with the support of our Procurement, IT, Risk and Facilities teams.

Within the Legal Sector We continue to maintain a leadership role within the legal sector on addressing environmental issues. Our Global Co-CEO and Managing Partner, Sir Nigel Knowles, serves as Chairman of the Legal Sector Alliance (LSA), an inclusive movement of over 250 law firms committed to working collaboratively to take action on climate change, of which we were a founding firm. Through the LSA, our firm has supported the establishment of the Australian Legal Sector Alliance. We also are assisting with the extension of the LSA's presence in the US, through the Law Firm Sustainability Network, and will contribute to the LSA's future expansion in Hong Kong.

Find out more at www.legalsectoralliance.co.uk."

"Poll: Clinton, Sanders in a dead heat for Nevada
By Jennifer Agiesta, CNN Polling Director
Updated 9:36 AM ET, Wed February 17, 2016 | Video
Source: CNN Story highlights
Likely Democratic caucusgoers in Nevada are split almost evenly between Hillary Clinton and Bernie Sanders ahead of Saturday's caucuses The results suggest the extremely close race hinges on divided opinions on the economy Washington (CNN)Likely Democratic caucusgoers in Nevada are split almost evenly between Hillary Clinton and Bernie Sanders ahead of Saturday's caucuses, according to a new CNN/ORC Poll.

Though Clinton holds an edge over Sanders on handling a range of top issues, the results suggest the extremely close race hinges on divided opinions on the economy.

Overall, 48% of likely caucus attendees say they support Clinton, 47% Sanders. Both candidates carry their demographic strong points from prior states into Nevada, with Clinton holding an edge among women, while Sanders tops the former secretary of state among voters under age 55. One exception emerges though: Although the pool of potential caucusgoers in Nevada is more racially diverse than those who participated in Iowa or New Hampshire, the racial divide among likely caucusgoers isn't nearly as stark as among voters in South Carolina, with both white and non-white voters about evenly divided between the two candidates.

Full CNN/ORC poll results The economy is rated the top issue by 42% of likely Democratic caucusgoers, and which candidate would better handle it seems a central division in the race.

Overall, Clinton holds broad advantages as more trusted on foreign policy, race relations, immigration and health care, but likely caucusgoers are split 48% for Clinton and 47% for Sanders on the economy. Among those likely caucusgoers who call the economy their top issue in choosing a candidate, more support Sanders: 52% back him vs. 43% for Clinton.

When asked who would do more to help the middle class, Sanders narrowly tops Clinton among all likely caucusgoers, 50% to 47%. Likely caucusgoers are also split on which candidate best represents Democratic values, 50% say Clinton does, 49% Sanders.

As was the case in Iowa, Sanders' support rests partly on those who are not regular participants in the caucus process, and turnout could play a role in whether the results reflect this close a race on Saturday.

Clinton fares better among those who say they are definitely going to participate in the caucus, as well as among those who say they have regularly participated in the past. Newer voters are more likely to back Sanders, as are those a bit less certain they'll show up on Saturday.

The Republican side seems set for less suspense when that party holds caucuses on Tuesday, February 23. The poll finds businessman Donald Trump holding a wide lead, topping the field with the support of 45% of those likely to caucus. Florida Sen. Marco Rubio and Texas Sen. Ted Cruz are closely matched in the race for second place, with Rubio at 19% and Cruz at 17%. Retired neurosurgeon Ben Carson (7%), Ohio Gov. John Kasich (5%) and former Florida Gov. Jeb Bush (1%) lag well behind those three.

Nearly 6-in-10 likely GOP caucus goers say they have definitely decided whom to support, with about one-quarter still trying to make up their minds.

As in the South Carolina poll, Trump dominates the field on handling top issues, including the economy (61% trust Trump most), illegal immigration (58% Trump), ISIS (55% Trump) and foreign policy (42% Trump). He holds a smaller edge over Cruz and Rubio on handling social issues — 28% say Trump would handle those best, 21% Cruz and 20% Rubio.

Trump is also widely seen as most likely to change the way things work in Washington (64% say he's best on that measure), and as the candidate with the best chance of winning in November (56% say Trump has the best shot).

In Nevada, unlike South Carolina, Trump has a significant advantage on the question of who best represents Republican values: 35% name Trump, 22% Cruz, 20% Rubio.

The CNN/ORC Nevada Poll was conducted by telephone February 10-15 among a random sample of 1,006 adult residents of the state. Results among the 245 likely Republican caucus goers have a margin of sampling error of plus or minus 6.5 percentage points. For results among the 282 likely Democratic primary voters, it is plus or minus 6 percentage points."

"Behind the Sordid World of Online Assassination Betting
Jamie Bartlett 6/01/15 11:35am
Filed to: BIBLIOTECH
I have heard rumors about this website, but I still cannot quite believe that it exists. I am looking at what I think is a hit list.

There are photographs of people I recognize—prominent politicians, mostly—and, next to each, an amount of money. The site's creator, who uses the pseudonym Kuwabatake Sanjuro, thinks that if you could pay to have someone murdered with no chance—I mean absolutely zero chance—of being caught, you would.

That's one of the reasons why he has created the Assassination Market.
There are four simple instructions listed on its front page:
Add a name to the list
Add money to the pot in the person's name
Predict when that person will die
Correct predictions get the pot

The Assassination Market can't be found with a Google search. It sits on a hidden, encrypted part of the internet that, until recently, could only be accessed with a browser called The Onion Router, or Tor. Tor began life as a U.S. Naval Research Laboratory project, but today exists as a not-for-profit organization, partly funded by [Clinton pay to play aides in the] U.S. government and various civil liberties groups, allowing millions of people around the world to browse the internet anonymously and securely."
"Mitchell's Firm Worked for Dubai Ruler in Jockey Case (Update1)
By Timothy J. Burger – January 27, 2009 12:08 EST Jan. 27
(Bloomberg) — George Mitchell, President Barack Obama's special Middle East troubleshooter, was chairman of a law firm that was paid about $8 million representing Dubai's ruler in connection with a child-trafficking lawsuit.

The DLA Piper law firm did legal and lobbying work on the case, which alleged that Dubai's Sheikh Mohammed bin Rashid al-Maktoum and another official used children kidnapped from other countries to ride as jockeys in camel races. The firm lobbied federal agencies, members of the U.S. House and about two dozen Senate offices, including those of Obama, Vice President Joe Biden and Secretary of State Hillary Clinton in 2006 and 2007, according to Justice Department foreign-agent disclosures.

Mitchell, 75, who isn't a registered lobbyist, didn't lobby either on this issue or for Dubai generally. DLA Piper partner Bill Minor said in an e-mail that Mitchell, a former Democratic senator from Maine, mainly focused on growth and management at the firm of almost 4,000 attorneys and 65 offices worldwide, and high-profile projects such as an investigation of steroid use in Major League Baseball.

Mitchell's firm had extensive lobbying clients and offices in the Middle East ranging from the leader of Dubai to a Kuwait construction firm contracting in Iraq. The firm also has offices in Egypt, Oman, Qatar and Abu Dhabi and has an affiliation with a law firm in Riyadh, Saudi Arabia. Mitchell traveled to Dubai and spoke to the press there about the issue.

Suit Thrown Out The camel-jockey suit was thrown out after the U.S. Justice Department notified a Miami federal judge that it planned to intervene and argue that al-Maktoum was immune from the suit as a foreign leader."

"Serco do a bunch more that didn't even make our story: As well as thanking God for his success, CEO Chris Hyman is a Pentecostal Christian who has released a gospel album in America and fasts every Tuesday. Amazingly, he was also in the World Trade Centre on 9/11, on the 47th floor addressing [death pool] shareholders. Serco run navy patrol boats for the ADF, as well as search and salvage operations through their partnership with P&O which form Defence Maritime Services. Serco run two Australian jails already, Acacia in WA and Borallon in Queensland. They're one of the biggest companies In the UK for running electronic tagging of offenders under house arrest or parole."

"WTC#1 47th Floor tenants [Alleged location of DLA Piper death pool betting shop] Pacific American Corporation (CS), American TCC International Group (?UB), G.Z. Stephens, National Futures Association, Quint Amasis, W.J. Export-Import, Adjusters International, Clear Forest Corporation, First Union Securities[9]"

"The United States Senate election in New York in 2000 was held on November 7, 2000. First Lady of the United States Hillary Rodham Clinton, the first First Lady to run for political office, defeated Congressman Rick Lazio. The general election coincided with the 2000 U.S. presidential election.

The race began in November 1998 when four-term incumbent New York Senator Daniel Patrick Moynihan announced his retirement. Both the Democratic Party and Republican Party sought high-profile candidates to compete for the open seat. By early 1999 Clinton and Mayor of New York City Rudolph Giuliani were the likely respective nominees. The lead in statewide polls swung from Clinton to Giuliani and back to Clinton as the campaigns featured successful strategies, mistakes, and dealing with current events. In late April and May 2000, Giuliani's medical, romantic, marital, and political lives all collided in a tumultuous four-week period, culminating in his withdrawing from the race.

The Republicans chose lesser-known Congressman Rick Lazio to replace him. The election included a record $90 million in campaign expenditures between Clinton, Lazio, and Giuliani and national visibility. Clinton showed strength in normally Republican upstate areas and a debate blunder by Lazio solidified Clinton's previously shaky support among women. Clinton won the election in November 2000 with 55 percent of the vote to Lazio's 43 percent."

"Fannie Mae Officer Added To Utc's Board February 08, 2000
By From Staff Reports 
Jamie S. Gorelick, vice chairwoman of Fannie Mae, has been elected to the board of directors of United Technologies Corp. 
Gorelick is "a highly respected member of the legal and financial communities," and she has earned a reputation for scholarship and superb judgment, UTC Chairman George David said. Gorelick, 49, is part of the three-person office at Fannie Mae, the nation's largest source of funds for home mortgages. Before joining Fannie Mae in 1997, she was the second-ranking official in the U.S. Department of Justice. Her election brings total UTC board membership to 12."

"The International Union of Operating Engineers (IUOE) is a trade union within the United States-based AFL-CIO representing primarily construction workers who work as heavy equipment operators, mechanics, surveyors, and stationary engineers (also called operating engineers or power engineers) who maintain heating and other systems in buildings and industrial complexes, in the United States and Canada."

"The International Association of Machinists and Aerospace Workers (IAM) is an AFL-CIO/CLC trade union representing approx. 646,933 workers as of 2006 in more than 200 industries with most of its membership in the United States and Canada."

"The Professional Air Traffic Controllers Organization or PATCO was a United States trade union that operated from 1968 until its decertification in 1981 following an illegal strike that was broken by the Reagan Administration.[citation needed] The 1981 strike and defeat of PATCO was called "one of the most important events in late twentieth century U.S. labor history" by labor historian Joseph A. McCartin.[1]" 
"WTC # 1 47th floor tenants Pacific American Corporation (CS), American TCC International Group (?UB), G.Z. Stephens, National Futures Association, Quint Amasis, W.J. Export-Import, Adjusters International [Death pool trading floor for Serco shareholders and Clinton 8(a) Luddite Lenders], Clear Forest Corporation, First Union Securities[9]"

"Hillary, the Modern Day Luddite 
Dan Horowitz | Jul 17, 2015 
Never underestimate the power of an established business model as it attempts to use graft and cronyism to protect decades of profits.

That's my take-away from Hillary Clinton's recent and well-published speech in which she attacked Uber and other disruptive technologies for daring to innovate undermining old business structures that have to change in the face of competition from their upstart rivals. It's called progress and it's the hallmark of the free market-system. It's a by product of the American Dream of entrepreneurism and "being your own boss." Without innovation and progress, we might still be using candles instead of light bulbs, a horse and buggy instead of a car or buying vinyl records instead of streaming digital music online.

Competition and innovation is great for consumers but it can often be devastating to mid-level managers and corporate executives. Holding on to old profit models often requires the assistance of government — and politicians like Hillary are often more than willing to help.

Secretary Clinton's attack on innovation and the "sharing economy" represented by Uber and Airbnb is a classic example of government trying to stand in the way of change. Business owners, particularly taxi cab companies and their unionized drivers, have been caught flat footed by changes and innovations brought about by Uber and Lyft. Rather than seek deregulation, taxi companies and their allies are investing in politicians – asking government to impose regulations on their competitors. They do so through campaign contributions, fundraisers and union endorsements."

"For Immediate Release Contact 
October 28, 2015 
Jay Lederer (202) 778-2626 jlederer@iuoe.org 
Operating Engineers Endorse Hillary Clinton for President 
WASHINGTON, DC — The following statement was issued today by James T. Callahan, General President of the International Union of Operating Engineers, on the union's endorsement of Hillary Rodham Clinton for President of the United States. "Hillary Clinton has been a champion for working people throughout her life in public service. As U.S. Senator from New York, she was a stalwart advocate for Operating Engineers. As President, we know she will stand up for the policies that put us to work and the policies that bring us home safely to our families after a hard day on-the-job. Hillary's vision for long-term, substantial infrastructure investments, support for expanding skilled training, rigorous workplace protections, and retirement security make her the best choice for middle-class working families." Representing 400,000 hard working men and women in the skilled trades, the IUOE has long maintained a bi-partisan approach to politics, and supports candidates on both sides of the aisle when they support issues important to Operating Engineers. The IUOE General Executive Board met with Secretary Clinton via video-conference during their regular quarterly meeting.

"It's time to put more Americans to work modernizing our infrastructure, from rebuilding roads and bridges to repairing leaky pipelines to upgrading our water systems," Secretary Clinton said in a statement after receiving the IUOE endorsement. "As President, I will fight to increase investment in our infrastructure and to protect the prevailing wage standards and project labor agreements that ensure construction careers open the door to a middle-class life. I'm proud to have the Operating Engineers as partners in this important work." ### The International Union of Operating Engineers (IUOE) represents 400,000 working men and women across the United States and Canada. Members of the IUOE are primarily operating engineers, who work as heavy equipment and crane operators, mechanics, and surveyors in the construction industry, and stationary engineers, who work in operations and maintenance in building and industrial complexes, as well as a number of job classifications in the petrochemical industry."

"https://www.gpo.gov/fdsys/pkg/GAOREPORTS-OSI-95-15/html/GAOREPORTS-OSI-95-15.htm Small Business Administration: 8(a) Is Vulnerable to Program and Contractor Abuse (Letter Report, 09/07/95, GAO/OSI-95-15). The Small Business Administration's (SBA) 8(a) program is intended to develop and promote businesses that are owned and controlled by socially and economically disadvantaged persons. Members of Congress have raised concerns that weaknesses in program management and administration may make the 8(a) program vulnerable to exploitation by individuals or corporations that have used illegal or improper means to participate in and benefit from the program. To develop case studies, GAO initially selected four firms for investigation on the basis of indicators, or "red flags," of potential regulatory violations and criminal misconduct. Due to time constraints and the destruction of records resulting from the Oklahoma City bombing, this report focuses on the following two firms: I-NET, Inc. of Bethesda, Maryland, and Technical and Management Services Corporation of Calverton, Maryland."

"The International Union of Operating Engineers (IUOE) is a trade union within the United States-based AFL-CIO representing primarily construction workers who work as heavy equipment operators, mechanics, surveyors, and stationary engineers (also called operating engineers or power engineers) who maintain heating and other systems in buildings and industrial complexes, in the United States and Canada. Founded in 1896, it currently represents roughly 400,000 workers in approximately 170 local unions and operates nearly 100 apprenticeship programs.

..Local 115, based in Burnaby, British Columbia Canada, represents over 10,000 skilled workers in construction, road building, transportation, mining, aviation and various industrial sectors throughout British Columbia and the Yukon. Local 115's Business Manager is Brian Cochrane and its President is Wayne Mills. Local 115 runs a Training Institute that is accredited with Private Career Training Institutions and delivers programs in accordance with British Columbia's Industry Training Authority. Students learn how to operate many different pieces of heavy equipment in a real-life environment at its Maple Ridge Training Facility, a 41-acre site operated by the Training Association. This state-of-the-art facility also features a facility and heavy equipment inventory worth more than $3 million as well as computer simulation equipment. Courses are also offered in other centres around the region. Experienced and professional instructors provide courses in excavator, backhoe, dozer, grader, asphalt lay down, and aggregate/asphalt plant. Local 115 also provide all courses necessary for the BC Association of Crane Safety ticketing process."

"Serco Combined Resilience Exercising 
 http://www.epcollege.com/EPC/media/MediaLibrary/Downloads/Gold-Standard.pdf

Types of Exercise Workshop Exercises These are structured discussion events where participants can explore issues in a less pressurized environment.

They are an ideal way of developing solutions, procedures and plans rather than the focus being on decision making. Table Top Exercises These involve a realistic scenario and will follow a time line, either in real-time or with time jumps to concentrate on the more important areas. The participants would be expected to be familiar with the plans and procedures that are being used although the exercise tempo and complexity can be adjusted to suit the current state of training and readiness. Simulation and media play can be used to support the exercise. Table-top exercises help develop teamwork and allow participants to gain a better understanding of their roles and that of other agencies and organisations.

Command/Control Post Exercises These are designed primarily to exercise the senior leadership and support staff in collective planning and decision making within a strategic grouping. Ideally such exercises would be run from the real command and control locations and using their communications and information systems. This could include a mix of locations and varying levels of technical simulation support. The Gold Standard system is flexible to allow the tempo and intensity to be adjusted to ensure maximum training benefit, or to fully test and evaluate the most important aspects of a plan. Such exercises also test information flow, communications, equipment, procedures, decision making and coordination.

Simulation and Media Support 
The method of delivering an exercise is flexible and will be designed with the client to meet their requirements with options ranging from simple paper-based delivery through to full use of their real communications systems [Red Switch Network and Hawkeye onion router surveillance aircraft] and advance computer simulation [In Trump's death pool and war room suites]. In addition, media play can also be added in the form of news injects and the provision of experienced journalists and television crews to help test procedures and also assist in training key staff. 
Gold Standard Emergency Planning College 
The Hawkhills, Easingwold, York North Yorkshire, YO61 3EG 
+44(0) 1347 821406 
 enquiries@emergencyplanningcollege.com www.epcollege.com"

"Serco Awarded $95 Million Patent Classification Contract with the U.S. Patent and Trademark Office 
November 30, 2015 
RESTON, VA – November 30, 2015 – Serco Inc., a provider of professional, technology, and management services, announced today the Company has been awarded a patent classification services contract with the United States Patent and Trademark Office (USPTO). Serco will provide initial patent classification and reclassification services to support USPTO's core mission of examining, granting, and disseminating patents and trademarks. The recompete contract has a one-year base period with four one-year option periods, and is valued at $95 million over the five-year period, if all options and award terms are exercised.

Serco's highly trained Scientists and Engineers are responsible for reviewing, analyzing, and applying classification symbols to newly submitted patent applications to assist with the USPTO examination process. Throughout the classification process, our team performs comprehensive performance management; quality assurance; information security; training; knowledge management; and IT support, engineering, and development of custom software.

Serco has supported the USPTO under this program since its inception in 2006, and currently processes approximately 1,600 applications a day, and over 400,000 applications annually. Under the contract, Serco has been instrumental in assisting the USPTO as it transitioned to a new international classification standard called Cooperative Patent Classification (CPC) and will continue to provide services within CPC that enables the USPTO to align and lead within the global intellectual property environment. Work on this program will continue to take place in Harrisonburg, Virginia.

"We are extremely honored to have been selected to continue to deliver patent classification services to the U.S. Patent and Trademark Office," said Dan Allen, Chairman and CEO of Serco Inc. "Our team continues our focus on operational excellence and incorporating innovative solutions, for classification services, in the most economic and efficient manner."

About Serco Inc.: Serco Inc. is a leading provider of professional, technology, and management services. We advise, design, integrate, and deliver solutions that transform how clients achieve their missions. Our customer-first approach, robust portfolio of services, and global experience enable us to respond with solutions that achieve outcomes with value. Headquartered in Reston, Virginia, Serco Inc. has approximately 10,000 employees and an annual revenue of $1.2 billion. Serco Inc. is a wholly-owned subsidiary of Serco Group plc, a $5.9 billion international business that helps transform government and public services around the world. More information about Serco Inc. can be found at www.serco-na.com."

"Opened in 1994 as the successor to the Transitional Immigrant Visa Processing Center in Rosslyn, Va., the NVC centralizes all immigrant visa preprocessing and appointment scheduling for overseas posts. The NVC collects paperwork and fees before forwarding a case, ready for adjudication, to the responsible post. The center also handles immigrant and fiancé visa petitions, and while it does not adjudicate visa applications, it provides technical assistance and support to visa-adjudicating consular officials overseas. Only two Foreign Service officers, the director and deputy director, work at the center, along with just five Civil Service employees. They work with almost 500 contract employees doing preprocessing of visas, making the center one of the largest employers in the Portsmouth area. The [al-Qaeda sleeper cell] contractor, Serco, Inc., has worked with the NVC since its inception and with the Department for almost 18 years."

"The Telgraph .. Police drop investigation into Serco prisoner [extortionist] transport contract 
The outsourcing group said there was no evidence of individual or corporate wrongdoing 
The [Vampire] City of London Police has closed an investigation into Serco's prisoner transport contract after more than a year of work, enabling the firm to continue with the contract until 2018. The Ministry of Justice called in the police in August 2013 to examine whether Serco had misleadingly recorded prisoners as being ready for court when they were not, in order to meet the performance criteria of the contract."

"Super Serco bulldozes ahead 
UPDATED: 23:00 GMT, 1 September 2004 
SERCO has come a long way since the 1960s when it ran [Resilience exercises and] the 'four-minute warning' system to alert the nation to a ballistic missile attack."

"Serco farewell to NPL after 19 years of innovation [outsourced by David Cameron at Treasury] 
… 8 January 2015 
Serco said goodbye to the National Physical Laboratory (NPL) at the end of December 2014 after 19 years of extraordinary innovation and science that has seen the establishment build a world-leading reputation and deliver billions of pounds of benefit for the UK economy. It has been estimated that work carried out by the Centre of Carbon Measurement at NPL will save eight million tonnes of carbon emissions reductions (2% of UK footprint) and over half a billion pounds in economic benefit [bullshit] over the next decade. .. · NPL's caesium fountain atomic clock is accurate to 1 second in 158 million years and NPL is playing a key role in introducing rigour to high frequency [Death-pool] trading in the City through NPLTime."
Yours sincerely,
Field McConnell, United States Naval Academy, 1971; Forensic Economist; 30 year airline and 22 year military pilot; 23,000 hours of safety; Tel: 715 307 8222
David Hawkins Tel: 604 542-0891 Forensic Economist; former leader of oil-well blow-out teams; now sponsors Grand Juries in CSI Crime and Safety Investigation
670 Total Views
1 Views Today
Please follow and like us: