#2587: PMC Cameron's Death-Pool Cabinet – Serco 8(a) Onion Router – Benghazi Resilient Fire
United States Marine Field McConnell 
Plum City Online – (AbelDanger.net) 
1. Abel Danger (AD) asserts that private military companies ('PMCs') used David Cameron to launch a long-range death-pool betting service for the UK Cabinet Office and drug-hub banker HSBC whose first victim was Marine Corps whistleblower – Col. James Sabow – allegedly killed by a helicopter-borne PMC hit team out of Camp Pendleton at MCAS El Toro on 1/ 22/1991.
2. AD asserts that Cameron and fellow White's Club gambler Nicholas Soames – former UK Minister of Defence (1994-1997) now Chairman of Aegis – ordered Serco to procure U.S. Navy Onion Router devices to help their 8(a) PMC hit teams time death-pool bets at false-flag events.
3. AD asserts that Cameron's death-pool cabinet had Serco stage a Resilient exercise in Benghazi on 9/11/12 by using the Blue Mountain PMC to create a decoy media play of a riot at the U.S. mission and 8(a) Tor to lay down digital fires on the CIA annex.
United States Marine Field McConnell (https://abeldanger.blogspot.com/2010/01/field-mcconnell-bio.html) offers to show presidential candidates how to win a resilient war with Cameron's death-pool cabinet, Serco's 8(a) onion router and the surveillance networks of organized crime.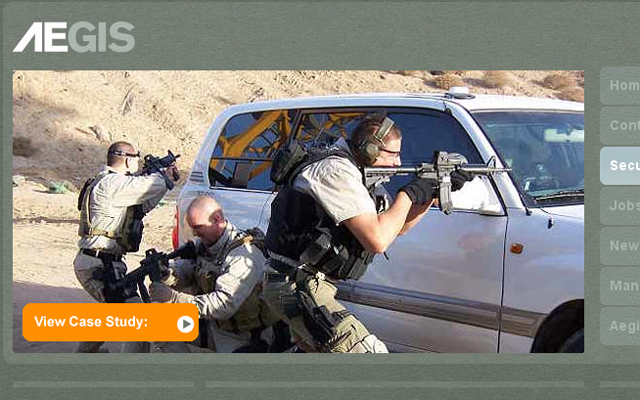 The Riot Club – Official Trailer (Universal Pictures) HD
Death of Marine Col Jim Sabow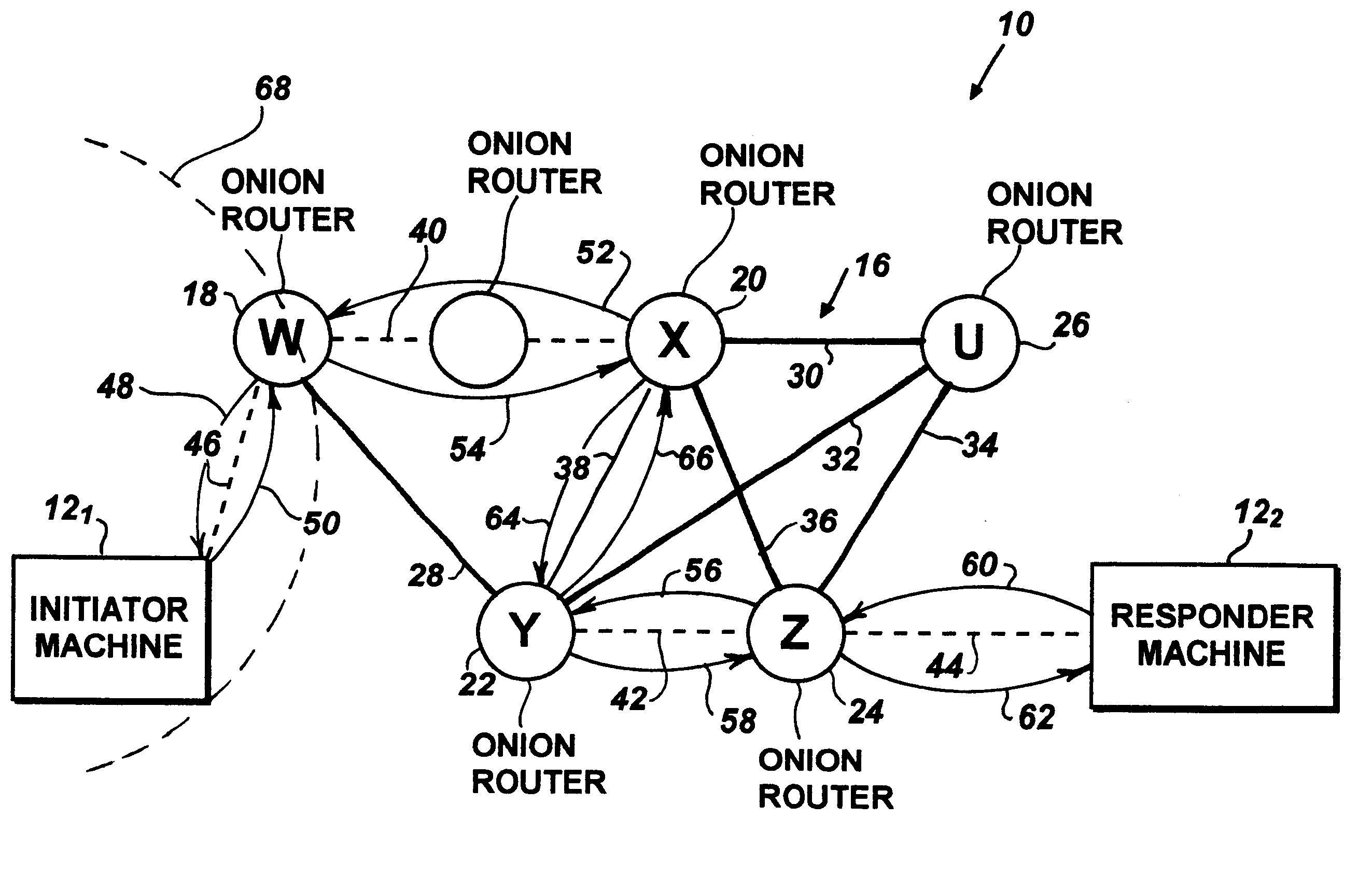 Copy of SERCO GROUP PLC: List of Subsidiaries AND [Loan Shark] Shareholders! 
(Mobile Playback Version) 
Serco… Would you like to know more? 
"The profits of Doom: MP director of Middle East military contractor votes for war in the Middle East 
Nicholas Soames and the political art of scumbaggery 
Posted by: Steve Cook
Published December 2, 2015, filed under UK News War 
Okay, so I have invented a new word: scumbaggery. Scumbaggery is the art of being a scumbag. A scumbag is defined in the dictionary as (slang) an offensive or despicable person or asshole, bastard, sleazebag.
The people representing so many of us in Parliament seem to have perfected it into an art form, so much so that I think the least we can do is give it its own word.
I do not think that these people realise the danger they are in as they drift further and further apart from The People. As the the war crimes go pear-shaped as they inevitably will, they may live to regret their thirst for blood.
Case in pooint, my MP Nicholas Soames has made it clear that he will be voting with the pychopaths in favour of Britain playing her role and striking a blow for corporate profits and the Zionist Empire by raining even more death down upon the people of Syria.
A quick look into Soames' vested interests reveals that he is a director of the defence contractor AEGIS, which has a lot invested in war in several countries of the Middle East.
So we have a cheap politician with vested interests in a military contractor voting in favour of a war in the area where that contractor plies its trade. This is a both a conflict of interest and the ethic level of a jackal.
Why does anyone in their right mind vote for these immoral scumbags?
Check out these revealing references on Soames' disgraceful vested interests  
https://en.wikipedia.org/wiki/Aegis_Defence_Services  
http://www.mirror.co.uk/news/uk-news/tory-toff-nicholas-soames-who-3119800"
"After graduation, Cameron worked for the Conservative Research Department between September 1988 and 1993. His first brief was Trade and Industry, Energy and Privatisation, and he befriended fellow young colleagues including Edward Llewellyn, Ed Vaizey and Rachel Whetstone. They and others formed a group they called the "Smith Square set", which was dubbed the "Brat Pack" by the press, though it is better known as the "Notting Hill set", a name given to it pejoratively by Derek Conway.[36] In 1991, Cameron was seconded [allegedly by Nicholas Soames and a network of PMC's] to Downing Street to work on briefing John Major for his then bi-weekly session of Prime Minister's Questions."
"The Welsh Security Contractor Behind America's Benghazi Consulate Guards 
OCT 18, 2012 GLOBAL 
A new report reveals the local Libyans it hired weren't armed and didn't have security experience.
It is, as my colleague Jeffrey Goldberg has noted, to be lamented that the conversation around the attack on the U.S. consulate and nearby annex in Benghazi, Libya, has become so focused on who said what when instead of on the underlying security and foreign-policy issues. Today, American Crossroads, the Karl Rove-backed Republican super PAC, is out with a Web video criticizing the Obama administration's repeated mentions of an American anti-Muslim video that sparked riots and protests in dozens of cities around the globe, leading to at least 49 deaths in 10 days and injuries to hundreds.
The video focuses on the administration's repeated repudiations of the anti-Muslim video that sparked a riot in front of the American embassy in Cairo, including statements made after the attack on the consulate in Libya when the film was continuing to roil international waters.
Meanwhile, the story of what happened with the consular security in Libya is continuing to come into view as journalists, such as a most excellent team at Reuters, have dug into the practices of Welsh security contractor the Blue Mountain Group, which was brought on by the State Department to oversee the new and potentially temporary consular compound in Benghazi. What the reporters found is astonishing, considering how many armed guards one finds in much less dangerous environs in the United States: "Blue Mountain guards patrolled with flashlights and batons instead of guns."
According to its website, Blue Mountain, run by a former member of the British special forces named David Nigel Thomas, had "recently operated in Afghanistan, Iraq, Pakistan, the Caribbean and across Europe," and worked with corporate clients, such as "BAT, BG Group, Cadburys, Cannon, CapGemini, DHL, Excel, Google, Jaguar Landrover, Lufthansa, Motorola, Orange, OSCE, Romec, Sealed Air, Sony and Viacom." Reuters' key passage:
The State Department contract for "local guard" services in Benghazi took effect in March 2012. Several of Blue Mountain's Libyan employees told Reuters that they had no prior security training or experience.
"I was never a revolutionary or a fighter, I have never picked up a weapon during the war or after it," said Abdelaziz al-Majbiri, 28, who was shot in the legs during the September 11 assault.
The Libyan commander in charge of the local guards at the mission was a former English teacher who said he heard about Blue Mountain from a neighbor. "I don't have a background in security, I've never held a gun in my life," he said, speaking on condition of anonymity out of fear for his safety.
When hired, the commander said he was told "you have great English and get along with everyone and are punctual; we want you to be a guard commander."
The unarmed guards were told to sound the alarm over the radio and then run for cover if there was an attack, a Libyan who acted as a supervisor for the Blue Mountain local guard team at the mission said during an interview with Reuters ….
Despite their inexperience, the Blue Mountain guards said they feared the Americans were not concerned enough about security.
"We used to tell the Americans who spoke to us on many occasions that we needed more support in security, because it felt thin on the ground. But they didn't seem to be so worried, and (were) confident that no one will dare to come close to the consulate," one guard said.
Thomas, the CEO of Blue Mountain, is also the "chief training officer" of Tough Mudder, a "hardcore 10-12 mile obstacle courses designed by British Special Forces to test your all around strength, stamina, mental grit, and camaraderie."
Reuters reports that "British authorities used a different contractor for security protection in Libya."
"The DOD crime scene reconstruction by Bryan Burnett supports the hypothesis that Colonel Sabow was killed by a government assassination team…… The assassination team were flown by Marine helicopter from Camp Pendleton to MCAS El Toro during the early morning hours of January 22, 1991, landing in a vacant field several hundred yards from Colonel Sabow's backyard. The helicopter normally landed next to the control tower at El Toro, but on January 22nd the chopper landed across the airfield at a point that was nearest to Colonel Sabow's quarters. Four men got out, headed for the Sabow residence on Fifth Street. The helicopter then immediately took off, went right across the airfield, and landed where it usually does, at the tower. The pilot got out, said he was having some trouble, but was checking it out and that's why he had landed across the field. He then went on to say that he wasn't sure and he may do the same thing again, and he did, according to Dr. David Sabow. And shortly after 0900, the pilot landed there again. Dr. Sabow said he was told the pilot picked them up from the records. However, he feels the records are false and the pilot picked up only one man, "accounting for the three that remained behind at the scene of the crime."
"Digital Fires Instructor Serco – Camp Pendleton, CA 
Uses information derived from all military disciplines (e.g., aviation, ground combat, command and control, combat service support, intelligence, and opposing forces) to determine changes in enemy capabilities, vulnerabilities, and probable courses of action."
"A private military corporation (PMC), private military firm(PMF),[1] or private military or security company, is a mercenary company or organisation providing armed or unarmed combat, combat support, security or security advisory services. PMCs refer to their staff as "security contractors" or "private military contractors". Private military companies refer to their business generally as the "private military industry" or "The Circuit".[2][3] The hiring of mercenaries is a common practice in the history of armed conflict and prohibited in the modern age by the United Nations Mercenary Convention; the United Kingdom and United States are not signatories to the convention, and the United States has rejected the UN's classification of PMCs as mercenaries.[4] … Modern PMCs trace their origins back to a group of ex-SAS British veterans in 1965 who, under the leadership of the founder of the SAS, Sir David Stirling and John Woodhouse, founded WatchGuard International (formerly with offices in Sloane Street before moving to South Audley Street in Mayfair) as a private company that could be contracted out for security and military purposes.[13]"
"Breuer this week signed off on a settlement deal with the British banking giant HSBC that is the ultimate insult to every ordinary person who's ever had his life altered by a narcotics charge. Despite the fact that HSBC admitted to laundering billions of dollars for Colombian and Mexican drug cartels (among others) and violating a host of important banking laws (from the Bank Secrecy Act to the Trading With the Enemy Act), Breuer and his Justice Department elected not to pursue criminal prosecutions of the bank, opting instead for a "record" financial settlement of $1.9 billion, which as one analyst noted is about five weeks of income for the bank."
"Sir Arthur Nicholas Winston Soames PC (born 12 February 1948) is a British Conservative Party Member of Parliament for the constituency of Mid Sussex. He is a grandson of the former British Prime Minister Sir Winston Churchill. Soames is a former Defence minister having served in the government of John Major (1994–97). His main political interests are defence, international relations, rural affairs and industry. He is also chairman of the private security contractor Aegis.[1]"
"https://www.gpo.gov/fdsys/pkg/GAOREPORTS-OSI-95-15/html/GAOREPORTS-OSI-95-15.htm Small Business Administration: 8(a) Is Vulnerable to Program and Contractor Abuse (Letter Report, 09/07/95, GAO/OSI-95-15). The Small Business Administration's (SBA) 8(a) program is intended to develop and promote businesses that are owned and controlled by socially and economically disadvantaged persons. Members of Congress have raised concerns that weaknesses in program management and administration may make the 8(a) program vulnerable to exploitation by individuals or corporations that have used illegal or improper means to participate in and benefit from the program. To develop case studies, GAO initially selected four firms for investigation on the basis of indicators, or "red flags," of potential regulatory violations and criminal misconduct. Due to time constraints and the destruction of records resulting from the Oklahoma City bombing, this report focuses on the following two firms: I-NET, Inc. of Bethesda, Maryland, and Technical and Management Services Corporation of Calverton, Maryland."
"Behind the Sordid World of Online Assassination Betting 
Jamie Bartlett 
Filed to: BIBLIOTECH 
I have heard rumors about this website, but I still cannot quite believe that it exists. I am looking at what I think is a hit list.

There are photographs of people I recognize—prominent politicians, mostly—and, next to each, an amount of money. The site's creator, who uses the pseudonym Kuwabatake Sanjuro, thinks that if you could pay to have someone murdered with no chance—I mean absolutely zero chance—of being caught, you would.

That's one of the reasons why he has created the Assassination Market.

There are four simple instructions listed on its front page:

Add a name to the list 
Add money to the pot in the person's name 
Predict when that person will die 
Correct predictions get the pot

The Assassination Market can't be found with a Google search. It sits on a hidden, encrypted part of the internet that, until recently, could only be accessed with a browser called The Onion Router, or Tor. Tor began life as a U.S. Naval Research Laboratory project, but today exists as a not-for-profit organization, partly funded by [Clinton aides in the] the U.S. government and various civil liberties groups, allowing millions of people around the world to browse the internet anonymously and securely."

"Serco Awarded $95 Million Patent Classification Contract with the U.S. Patent and Trademark Office 
November 30, 2015 RESTON, VA – November 30, 2015 – Serco Inc., a provider of professional, technology, and management services, announced today the Company has been awarded a patent classification services contract with the United States Patent and Trademark Office (USPTO). Serco will provide initial patent classification and reclassification services to support USPTO's core mission of examining, granting, and disseminating patents and trademarks. The recompete contract has a one-year base period with four one-year option periods, and is valued at $95 million over the five-year period, if all options and award terms are exercised.

Serco's highly trained Scientists and Engineers are responsible for reviewing, analyzing, and applying classification symbols to newly submitted patent applications to assist with the USPTO examination process. Throughout the classification process, our team performs comprehensive performance management; quality assurance; information security; training; knowledge management; and IT support, engineering, and development of custom software.

Serco has supported the USPTO under this program since its inception in 2006, and currently processes approximately 1,600 applications a day, and over 400,000 applications annually. Under the contract, Serco has been instrumental in assisting the USPTO as it transitioned to a new international classification standard called Cooperative Patent Classification (CPC) and will continue to provide services within CPC that enables the USPTO to align and lead within the global intellectual property environment. Work on this program will continue to take place in Harrisonburg, Virginia.

"We are extremely honored to have been selected to continue to deliver patent classification services to the U.S. Patent and Trademark Office," said Dan Allen, Chairman and CEO of Serco Inc. "Our team continues our focus on operational excellence and incorporating innovative solutions, for classification services, in the most economic and efficient manner."

About Serco Inc.: Serco Inc. is a leading provider of professional, technology, and management services. We advise, design, integrate, and deliver solutions that transform how clients achieve their missions. Our customer-first approach, robust portfolio of services, and global experience enable us to respond with solutions that achieve outcomes with value. Headquartered in Reston, Virginia, Serco Inc. has approximately 10,000 employees and an annual revenue of $1.2 billion. Serco Inc. is a wholly-owned subsidiary of Serco Group plc, a $5.9 billion international business that helps transform government and public services around the world. More information about Serco Inc. can be found at www.serco-na.com."
"18 U.S. Code § 1958 – Use of interstate commerce facilities in the commission of murder-for-hire Whoever travels in or causes another (including the intended victim) to travel in interstate or foreign commerce, or uses or causes another (including the intended victim) to use the mail or any facility of interstate or foreign commerce, with intent that a murder be committed in violation of the laws of any State or the United States as consideration for the receipt of, or as consideration for a promise or agreement to pay, anything of pecuniary value, or who conspires to do so, shall be fined under this title or imprisoned for not more than ten years, or both; and if personal injury results, shall be fined under this title or imprisoned for not more than twenty years, or both; and if death results, shall be punished by death or life imprisonment, or shall be fined not more than $250,000, or both."
"Opened in 1994 as the successor to the Transitional Immigrant Visa Processing Center in Rosslyn, Va., the NVC centralizes all immigrant visa preprocessing and appointment scheduling for overseas posts. The NVC collects paperwork and fees before forwarding a case, ready for adjudication, to the responsible post. The center also handles immigrant and fiancé visa petitions, and while it does not adjudicate visa applications, it provides technical assistance and support to visa-adjudicating consular officials overseas. Only two Foreign Service officers, the director and deputy director, work at the center, along with just five Civil Service employees. They work with almost 500 contract employees doing preprocessing of visas, making the center one of the largest employers in the Portsmouth area. The contractor, Serco, Inc., has worked with the NVC since its inception and with the Department for almost 18 years. The NVC houses more than 2.6 million immigrant visa files, receives almost two million pieces of mail per year and received more than half a million petitions from the U.S. Citizenship and Immigration Service (USCIS) in 2011. Its file rooms' high-density shelves are stacked floor-to-ceiling with files, each a collection of someone's hopes and dreams and each requiring proper handling."

"The Telgraph .. Police drop investigation into Serco prisoner transport contract The outsourcing group said there was no evidence of individual or corporate wrongdoing

The City of London Police has closed an investigation into Serco's prisoner transport contract after more than a year of work, enabling the firm to continue with the contract until 2018.

The Ministry of Justice called in the police in August 2013 to examine whether Serco had misleadingly recorded prisoners as being ready for court when they were not, in order to meet the performance criteria of the contract.

However, Serco said on Friday that the probe into the Prisoner Escort and Custody Services (PECS) contract had been closed after the police found no evidence to support bringing charges against the outsourcing firm or its staff.

"The information obtained was also sufficient for the City of London Police to conclude there was no evidence of any corporate-wide conspiracy or an intention to falsify figures to meet the DRACT [designated ready and available for court time] contract requirement by senior Serco management or at the board level of the company," the firm said in a statement. The Ministry of Justice had said it would end the contract immediately if the firm's board was found to have done wrong."

"Super Serco bulldozes ahead 
By DAILY MAIL REPORTER UPDATED: 23:00 GMT, 1 September 2004 
 SERCO has come a long way since the 1960s when it ran [Resilience exercises and] the 'four-minute warning' system to alert the nation to a ballistic missile attack."
"Serco Combined Resilience Exercising  
http://www.epcollege.com/EPC/media/MediaLibrary/Downloads/Gold-Standard.pdf  
Types of Exercise Workshop Exercises These are structured discussion events where participants can explore issues in a less pressurized environment.

They are an ideal way of developing solutions, procedures and plans rather than the focus being on decision making. Table Top Exercises These involve a realistic scenario and will follow a time line, either in real-time or with time jumps to concentrate on the more important areas. The participants would be expected to be familiar with the plans and procedures that are being used although the exercise tempo and complexity can be adjusted to suit the current state of training and readiness. Simulation and media play can be used to support the exercise. Table-top exercises help develop teamwork and allow participants to gain a better understanding of their roles and that of other agencies and organisations.

Command/Control Post Exercises These are designed primarily to exercise the senior leadership and support staff in collective planning and decision making within a strategic grouping. Ideally such exercises would be run from the real command and control locations and using their communications and information systems. This could include a mix of locations and varying levels of technical simulation support. The Gold Standard system is flexible to allow the tempo and intensity to be adjusted to ensure maximum training benefit, or to fully test and evaluate the most important aspects of a plan. Such exercises also test information flow, communications, equipment, procedures, decision making and coordination. 
Simulation and Media Support 
The method of delivering an exercise is flexible and will be designed with the client to meet their requirements with options ranging from simple paper-based delivery through to full use of their real communications systems [Red Switch Network and Hawkeye onion router surveillance aircraft] and advance computer simulation [In Trump's death pool and war room suites]. In addition, media play can also be added in the form of news injects and the provision of experienced journalists and television crews to help test procedures and also assist in training key staff.
Gold Standard Emergency Planning College 
The Hawkhills, Easingwold, York North Yorkshire, YO61 3EG +44(0) 1347 821406 
enquiries@emergencyplanningcollege.com www.epcollege.com"

"Serco farewell to NPL after 19 years of innovation [outsourced by David Cameron at Treasury] … 8 January 2015 
Serco said goodbye to the National Physical Laboratory (NPL) at the end of December 2014 after 19 years of extraordinary innovation and science that has seen the establishment build a world-leading reputation and deliver billions of pounds of benefit for the UK economy. It has been estimated that work carried out by the Centre of Carbon Measurement at NPL will save eight million tonnes of carbon emissions reductions (2% of UK footprint) and over half a billion pounds in economic benefit [bullshit] over the next decade. .. · NPL's caesium fountain atomic clock is accurate to 1 second in 158 million years and NPL is playing a key role in introducing rigour to high frequency [death-pool] trading in the City through NPLTime."
Yours sincerely,
Field McConnell, United States Naval Academy, 1971; Forensic Economist; 30 year airline and 22 year military pilot; 23,000 hours of safety; Tel: 715 307 8222
David Hawkins Tel: 604 542-0891 Forensic Economist; former leader of oil-well blow-out teams; now sponsors Grand Juries in CSI Crime and Safety Investigation
657 Total Views
2 Views Today
Please follow and like us: