#2507: Trudeau Fabian Footprint Frauds – Clinton's Nine-Eyes Serco 8(a) Visas – Obama's Eagles of Death
A Request by United States Marine Field McConnell
for
Images Leading To A Proof by Contradiction Of Assertions Below
Plum City Online – (AbelDanger.net)
November 16, 2015
1. AD ASSERTS THAT JUSTIN TRUDEAU'S FABIAN HANDLERS ARE ENGAGED IN "FOOTPRINT" FRAUDS involving the simultaneous spoliation of evidence and broadcast of propaganda from crime scenes so the innocent can be accused and the guilty sheltered.


2. AD ASSERTS THAT HILLARY CLINTON OUTSOURCED NINE-EYES (SPECTRE) SURVEILLANCE NETWORKS TO SERCO AND PROCURED VISAS FOR 8(A) COMPANIES to be deployed in the State Department's long-range assassination groups.
3. AD ASSERTS THAT OBAMA'S ADVISERS PLACED SERCO'S 8(A) AGENTS AMONG THE ORGANISERS OF THE EAGLES OF DEATH POOL concert in Paris to disrupt police communications and spot fix times of death for the attack of 13 Nov. 2015.
United States Marine Field McConnell (https://abeldanger.blogspot.com/2010/01/field-mcconnell-bio.html) invites Abel Danger researchers and those whom it may concern to send him images or information which can lead to a proof by contradiction of the assertions above.

Video Shows Moment Of Mass Shooting Inside Bataclan Concert Hall
Paris attack live update: Simulates what happened in Paris attack
How's that carbon footprint going Justin?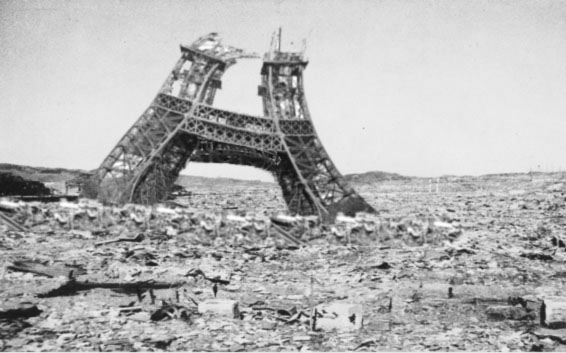 Footprint outside JonBenet Ramsey house – Clue leads to Lockheed Martin, Serco and the outsourcing of the Atomic Weapons Establishment and a 4-minute warning system for the Fabian elite.
Hillary Clinton's Arc of Instability and the Trudeau Fabians Footprint Fraud – Check Navy Marine Corps Intranet
"French Security Left Blind During November 13 Paris Terror Attacks
By Dr. Paul Craig Roberts
Global Research, November 15, 2015
Paul Craig Roberts
16 November 2015
I have received a report from European security that there was a massive cyber attack on French systems 48 hours prior to and during the Paris attacks.



Amongst other things, the attack took down the French mobile data network and blinded police surveillance. The attack was not a straightforward DDOS attack but a sophisticated attack that targeted a weakness in infrastructure hardware.



Such an attack is beyond the capability of most organizations and requires capability that is unlikely to be in ISIL's arsenal. An attack on this scale is difficult to pull off without authorities getting wind of it. The coordination required suggests state involvement.



It is common for people with no experience in government to believe that false flag attacks are not possible, because they think the entire government would have to be involved and not everyone would go along with it. Someone would talk. However, if the report I have received is correct, hardly anyone has to be involved, and security forces are simply disabled.



Remember the reports that during 9/11, a simulation of the actual events that were occuring was being conducted, thus confusing responsible parties about the reality.



I am unable to reveal any further information.



If security experts find the information credible, they should direct their inquiries to the French authorities.



Dr. Paul Craig Roberts was Assistant Secretary of the Treasury for Economic Policy and associate editor of the Wall Street Journal. He was columnist for Business Week, Scripps Howard News Service, and Creators Syndicate. He has had many university appointments. His internet columns have attracted a worldwide following. Roberts' latest books are The Failure of Laissez Faire Capitalism and Economic Dissolution of the West and How America Was Lost.



The original source of this article is Paul Craig Roberts
Copyright © Dr. Paul Craig Roberts, Paul Craig Roberts, 2015″

"Putin, Cameron pledge to join forces to eradicate Islamic State
Published time: 16 Nov, 2015 11:40 Edited time: 16 Nov, 2015 11:52
Russia and its Western allies must set aside foreign policy differences and join forces to defeat Islamic State in the aftermath of the horror of the Paris attacks, Russian President Vladimir Putin told UK Prime Minister David Cameron at the G20 summit.



"The recent tragic events in France show that we need to — and should have a long time ago — join forces in the fight against this evil," Putin said ahead of the meeting with the British leader in Antalya, Turkey on Monday morning.



Admitting to strained relations, Putin said: "As far as bilateral relations are concerned, they are not at their best, but there is some upturn."



The West has accused Russia of targeting moderate rebel groups in Syria in an attempt to wipe out opposition to President Bashar al-Assad. Relations between the West and Russia took a nosedive in 2014 over the conflict in eastern Ukraine.



However, both Putin and Cameron have indicated a desire to cooperate and compromise in light of the changing nature of the IS threat following the mass terrorist attacks on Beirut and Paris last week. "We have our differences with the Russians, not least because they've done so much to degrade the non-ISIL [IS] opposition to Assad, people who could be part of the future of Syria," Cameron said on Sunday.



"But the conversation I want to have with Vladimir Putin is to say 'Look, there is one thing we agree about which is we'd be safer in Russia, we'd be safer in Britain, if we destroy ISIS [IS].'"



He said the UK would be "prepared to make compromises" in order to work with Russia on tackling IS, noting it is important to have Russia's support in finding a diplomatic solution in Syria.



Cameron also said he supports extending airstrikes against IS from Iraq into Syria, but he pledged not to take the vote to Parliament without first establishing public support for action.



Monday's talks were the first time the leaders had met face-to-face since last year's G20 summit in Brisbane.



The meeting's message echoed Putin's Sunday talks with US President Barak Obama, during which Obama urged Putin to back the West's attempts to thwart IS. During the discussion, Obama "welcomed efforts by all nations to confront the terrorist group ISIL [IS] and noted the importance of Russia's military efforts in Syria focusing on the group."



"Cheryl Pass September 27, 2012
Behind The Curtain: Clinton's Global Initiative For Global Fabian Socialism
I've been working hard against that cute little Agenda 21 regional structure called "Sustainable Communities Initiative." Tomorrow evening is the County vote. I think I have done all I can do….alerting Commissioners, getting info for them, relaying info from other elected officials in other cities, gathering support from citizens, published an op-ed in the paper…..all I can do. We'll see what happens. I'm just praying for enlightened, strong Commissioners. Hope they don't fail us.



So onto Clinton, aka "Slick Willie." His wife is no better, in fact, maybe worse. But ole Bill always gets a pass and lots of idolizing from all directions. Is anyone watching what this grinning Cheshire Cat is doing? I've been sick to see the praise he gets. And even Romney accepted the invitation to speak at Clinton's Global Initiative (CGI) Conference, which of course takes place the same time as the UN convenes Heads of State. This way he can grab all of them. Romney's speech gave me pause, to say the least. Supporting the Global Socialists with Clinton at the helm should worry every American. Read the Fox News Transcript here.



The CGI is Global for a reason. Clinton has the same egotistical desire to mold the earth into his own image as Obama has. And the image is Fabian Socialism, have no doubts. Both of them will use whatever tools to take down America, be it fascism or outright socialism.



Here you will see the incredible power behind Bill and Hillary Clinton on this extensive 49 page list . For example, on the list are many of the world's most powerful media representatives, bankers, the Rothschilds etc. There are well over a thousand leading individuals on the list that are secretly funding and supporting the Clintons.



And Bill Clinton was a Rhodes Scholar for a reason. The Rhodes Scholarship, set up by the Cecil Rhodes Foundation, is to further the cause of global socialism on behalf of the wealthy who get to rule and enjoy all of the resources they deny to others. All Rhodes Scholars have to show promise of that goal in order to qualify. Nice.



CGI has "TRACKS" to accomplish its goals, published on the website.



The "tracks" miss nothing in managing everyone's everyday life. Here is a list of them:



The Built Environment
Education and Workforce
Energy and Ecosystems
Girls and Women
Global Health
Market-based Responses
Response and Resilience – Emergency Relief
Technology
Gee, that's funny. It looks a lot like Agenda 21. Wonder why….



Here is a quote from the site, "In the CGI community, today's foremost thinkers meet tomorrow's ground-breaking solutions. Thought leaders and visionaries push the conversation forward,"



There we are with those "Thought leaders" and "Visionaries" again.



If you want to know what the Clintons believe in collusion with the UN, here is a synopsis:



The redistribution of human and financial resources (through migration, a global economy and a global welfare system).



A uniform worldwide education system that would standardize both social "learning" and work skills everywhere.



Control of the mainstream media and other propaganda channels. Professor Carrol Quigley wrote in Tragedy and Hope,
"There grew up in the 20th century a power structure between London and New York which penetrated deeply into university life, the press, and the practice of foreign policy. The American branch of this 'English Establishment' exerted much of its influence through five American newspapers (New York Times and Herald Tribune, Christian Science Monitor, Washington Post…) [4.Quigley, 953]
A supportive "civil society" (including business, community groups, the news and entertainment media, churches, etc) prepared to lead the masses toward cultural and religious synthesis in communities and organizations around the world using the dialectic process — a strategy well tested and proven in the former Soviet Union. (Many participants — including churches — may never know how their new business practices and small group dialogues help undermine traditional values and prepare their members for the new global society.)
By the way, there is a "visionary" named Zelda who holds a spot at the Cleveland County Fair, if you'd like to have her give you "visions." (Took that joke from a dear friend of mine…thought you would like it. He actually told one of our County Commissioners he'd buy him a ticket to go see Zelda if he wanted "visions!"….don't you love it?)



In New York this week….with the UN…Bill Clinton and world leaders planning your life and mine. Constitution? What Constitution?
I love America. These are tragic days to witness. To think anyone, let alone Mitt Romney, in this country would praise the twisted, sick minds of the Clintons is enough to send us all to Zelda for help. Instead, I pray to God for help to defeat His enemies and our nation's enemies.
Don't forget to Like Freedom Outpost on Facebook, Google Plus, & Twitter. You can also get Freedom Outpost delivered to your Amazon Kindle device here.



Read more at http://freedomoutpost.com/2012/09/behind-the-curtain-clintons-global-initiative-for-global-fabian-socialism/#jZCrqsV90x5T7Vsm.99"



"The Syrian-Iraqi Baath party and its Nazi beginnings
Ruling party learned from Nazis
ANALYSIS
GEORGE KEREVAN
But the rise of German fascism also played a role. Many in the Arab world saw Hitler as an ally. In 1941, the Arab world was electrified by a pro-Axis coup in Baghdad. At that time, Iraq was nominally independent but Britain maintained a strong military presence. An Arab nationalist by the name of Rashid Ali al-Kailani organised an army coup against the pro-British Iraqi monarchy and requested help from Nazi Germany. In Damascus, then a Vichy French colony, the Baath Party founders immediately organised public demonstrations in support of Rashid Ali.



After the Second World War, the Baathists emerged as the leadership of Arab nationalism for two reasons. First, they were the only force with a coherent ideology. Second, the existing Arab political elites were blamed for the establishment of the state of Israel in 1948. Nor was Islam a competitor. For the Western-educated founders of Baathism, Islam smacked of backwardness. For the nascent Islamic fundamentalists, the Baathists were substituting Arabism for the much wider historic conquests of Muslim civilisation. But it was that pan-Arab nationalism that appealed to discontented Arab youth in the Fifties and Sixties.



Baathism had something else to offer these youths: its tight, disciplined internal organisation which – at any rate, before the party became corrupt – stood in sharp contrast to the ramshackle nature of many Arab civil institutions.



Like the Nazi and Communist parties, the Baath is organised through small cells in a rigid hierarchy. Members are expected to devote their life to the party. In Iraq, would-be members pass through four stages even before becoming a full member: supporter, sympathiser, nominee and trainee. Currently, there are about two million Iraqis in these categories. The system requires passing successfully a series of tests, so full members of Saddam's Baathist organisation are the most hardened and fanatical of his supporters.



With war looming, Saddam has extended this principle with the establishment of Fedayeen Saddam, many of whom have been in action against allied troops. The Fedayeen consists of teenage level members or novices eager to move up in the Baath hierarchy ladder. In this respect, they are very reminiscent of the Hitler Youth.
It is estimated that there are about 40,000 full members of the Baath Party in Iraq. Each is assigned to an autonomous cell. A cell consists of three to five members, only one of whom would have a link to the next level of operation. This limits the ability to penetrate the organisation from without. This structure was born of the original clandestine and illegal life of the Baathists before they came to power.



In 1947, the Baath Party was set up as a single party covering all the Arab counties, under a National Command (actually a pan-national body). In each Arab nation, a Regional Command – ostensibly the leadership of the local Baath Party – was created. The Iraqi branch of the Baath party was established in 1954. In the post-war period, the restored Iraqi monarchy was stoutly pro-Western, but it was overthrown in a military coup in 1958.



The new Iraqi strongman was Abdel Karim Qassim. He disappointed pan-Arabists like the Baath by rejecting joining a United Arab Republic with Syria and Egypt.



As a counterweight to the Baath, Qassim allied with the Iraqi Communist Party (the strongest in the Middle East).
On 8 February, 1963, the Baath Party staged a bloody coup against Qassim, killing thousands of communists. Many believe that the CIA was involved in the coup as a way of destroying communist influence in the region. Ali Saleh Al-Sa'adi, the Baath Party secretary general, said: "We came to power on a CIA train."



The Baath would not remain in power long. In November of 1963, there was an army counter-coup. But the humiliation of the Arab leaderships in the Seven Day War with Israel in 1967 finally gave the Baathists their moment, and the movement definitively seized power in 1968. The Syrian Baath had already grabbed power in 1963.



Once in power, the nature of Baathism changed. Both in Syria and Iraq, economic and military necessity required an alliance with the Soviet Union, eroding the old anti-communism. The attractions of power resulted in personal corruption."

"Trudeau Spearheads Fabian Takeover
16 Monday Feb 2015

Posted by Audaces FortunaJuvat 2015 in A Post in The Featherbed File
By far the most serious coup administered against freedom in Canada was the seizure of control of the federal Liberal Party by Pierre Elliott Trudeau and his leftist clique in 1968. Since Trudeau seized the levers of federal power Canada has been politically, constitutionally, and now economically in turmoil and disintegration. Language problems have been exacerbated, regional issues have been aggravated and the feeling of alienation and separation has spread across this country. And, of course, in foreign policy, Trudeau has shifted us onto the side of Castro and close to the Soviet Union. Forget the possibility of 'revolution' in our country. In Canada, the revolution was!



Now, this should not be too surprising to Canadians if they really knew the background of their Prime Minister. This background was carefully researched, documented, and published in the March 1968 issue of The Canadian Intelligence Service — before Mr. Trudeau was even leader of the Liberal Party. While this revelation evoked in lib-left circles a great deal of teeth-gnashing, superficial denials, and smear against the Service and its publisher, the background documentation has never been refuted, and today may be found even in Hansard. Following, are excerpts from that original report:



1940: "Booted out of the Canadian Officer Training Corps (COTC) during the War for lack of discipline." (Toronto Star, Mar. 3, 1968)
1941: Associated with anti-War and Red-supported Bloc Populaire in undermining war effort.
1945: Enrolled at Harvard, spawning ground of leftist intellectuals.
1947: Attended London School of Economics. Told Norman DePoe that Prof. Harold Laski, the Marxist, was "the most stimulating and powerful influence he has encountered." (Weekend Magazine No. 13, 1966)
1950: Was in Shanghai when the Communists took over, and became a rabid admirer of Mao Tse-tung and his Red regime.
1951: Back in Montreal, he launched the leftist publication Cité Libre. Among the well-known Reds who collaborated, we note: Prof. Raymond Boyer (convicted of Soviet espionage in the Gouzenko Case); Stanley B. Ryerson, leading theoretician of the Communist Party and editor of Marxist Review; Pierre Gelinas, Quebec director of Agitation & Propaganda ("Agitprop") of the Communist Party.
1952: Led delegation of Communists to the Moscow Economic Conference.



1953: Barred entry into the USA as an "inadmissible" person.



1955: Launched Le Rassemblement, a leftist "united front" rally in Quebec, but the CCF refused to join because it was too leftist.
1960: Led a Communist delegation to Peking for Red victory celebration.



1961: Social Purpose for Canada, the socialist handbook written by Marxist and NDP leaders, was published, containing a chapter by Mr. Trudeau in which he lauds Mao Tse-tung, urges socialists not to "water down" their socialism but to make its approach more "flexible," and to welcome federalism "as a valuable tool which permits dynamic parties to plant socialist governments in certain provinces, from which the seed of radicalism can slowly spread."



1962: Amidst protests, this millionaire leftist succeeded in gaining appointment as a professor at University of Montreal, which became a pro-Castro stronghold. Appointed to executive of Red-line Canadian Peace Research institute.



1963: Campaigned with NDP against Liberals, whom he called "idiots" because they had decided to accept nuclear defence weapons.
1965: Having decided to use the Liberal Party as an instrument to propel himself to political power, he and leftists Jean Marchand and Gérard Pelletier became 'Liberals' and were elected to Parliament, where they formed the "New Guard" of the Liberal Party.
1966: Appointed Parliamentary Secretary to P.M. Lester Pearson.



1967: Named Minister of Justice. Credited in Communist press with intervening personally to reinstate hippie rag Georgia Straight, which had been banned by Vancouver Mayor Campbell for obscenity.



Pierre Elliott Trudeau leads Communist delegation in Moscow, 1952. Bills paid by Communist Party of Canada.



To the left of Canadian Prime Minister Trudeau is the report of the Reds' International Economic Conference held in Moscow in 1952.



To the right is the part of that report listing Canadian delegates. Former Communist Marcus Hancock has testified that the Canadian delegation, headed by Trudeau, was organized by Canada's Communist Party, which paid the delegates' bills. Hancock, himself a delegate, says everyone he knew in the delegation was a Party member.



Introduced bill to legalize abortion and homosexuality, spearheading drive to shift Canadian justice from Scriptural to Humanistic basis.



1968: Moving, behind fantastic Press-TV buildup, towards leadership of Liberal Party and Primeministry of Canada.
Within 24 months of wresting control of the federal Liberal Party, our new Fabian-Socialist* Prime Minister had already begun to surreptitiously change the course of our country. Ottawa columnist Lubor Zink, in his May 25, 1971 column, let the cat out of the bag when he wrote:



Two years ago, discussing his operation of the ship of state, Prime Minister Trudeau told an interviewer: 'One has to be in the wheelhouse to see what shifts are taking place. I know that we have spun the wheel and I know that the rudder is beginning to press against the waves and the sea . . . but perhaps the observer, who is on the deck and smoking his pipe, or drinking his tea, sees the horizon much in the same direction and doesn't realize it, but perhaps he will find himself disembarking at a different island than the one he thought he was sailing for.



So steadily, but gradually, in the best Fabian style, did the Prime Minister spin the wheel and change our course, that an examination of our Canada just 13 years later reveals staggering evidence of an incredible revolutionary change.



But let us examine a few more aspects of national security and the cover-up of subversion under the Trudeau regime."




"Who are the Nine Eyes in Spectre (James Bond 24)?
Spoiler Alert : in the 2015 James Bond film, Spectre, there is mention of a new intelligence organisation that they're setting up called Nine Eyes.



What organisations or nations would have been involved ? (Couldn't work it out during film)
1 Answer [Wrong]
Graeme Shimmin, I write Bond-influenced novels and so have researched them all.



1.6k Views
• Graeme is a Most Viewed Writer in James Bond 007 (creative franchise) with 6 endorsements.



It's not an organisation, it's an intelligence-gathering alliance named for its real world counterpart the Five Eyes*



The Five Eyes comprise the main English-speaking countries who have been interoperating in intelligence-gathering since World War Two.
USA
UK
Australia
New Zealand
Canada



In real life, there's also two looser intelligence-sharing alliances:



The Nine Eyes: The Five Eyes plus Denmark, Norway, the Netherlands and France.



The Fourteen Eyes: The two above groups plus Germany, Sweden, Belgium, Spain, and Italy



It is clearly established in Spectre that South Africa is one of the countries in the Nine Eyes group (as it vetoes its creation) [China is also in the presentation by "C"]. Which perhaps implies that it's an alliance of English-speaking countries. But the meeting is in Japan, which perhaps implies it's an alliance of the G8+South Africa (for some reason).



In the end I think it's unclear exactly who is in – but the implication of the conversations the characters have is that the Nine Eyes will have total surveillance of the entire world, which the Five Eyes already has in theory – the countries of the alliance have responsibility for surveillance throughout the world, it's not like they're listening to everything."




Serco recognised as a leader in climate change reporting 22 October 2014 Serco, the international service company, has been commended by not-for-profit organisation CDP for its approach to the disclosure of climate change information. For the fifth consecutive year Serco is featured in CDP's "Climate Disclosure Leadership Index" and sits in the top 10 per cent of FTSE 350 organisations. CDP represents 767 institutional investors with more than US$92 trillion in assets, and the index highlights companies providing a high level of transparency in their disclosure of climate-related information to investors and the global marketplace. It provides an evaluation tool for institutional investors and other stakeholders, and is based on analysis of greenhouse gas emissions, emissions reduction targets and the risks and opportunities associated with climate change. Robert Smith, Serco's Director of Business Compliance and Ethics, said: "Serco takes climate change reporting extremely seriously and I am very pleased that we are recognised in the top 10 per cent of FTSE 350 organisations in the CDP's Climate Disclosure Leadership Index. It is extremely important to us that we are transparent in our climate change disclosure so that stakeholders can see that we are continually managing our environmental performance." Paul Simpson, chief executive officer of CDP, commented: "Global greenhouse gas emissions continue to rise and we face steep financial risk if we do not mitigate them. The need for data on corporate climate change impacts and strategies to reduce them has never been greater. For this reason we congratulate those businesses that have achieved a position on CDP's Climate Disclosure Leadership Index. These companies are responding to the ever-growing demand for environmental accountability and should inspire others to follow suit." The FTSE 350 report including names of companies featured in the Climate Disclosure Leadership Index can be found at www.cdproject.net"




"8(a) Business Development Program[edit] The 8(a) Business Development Program [controlled through Serco protégée Base One Technologies and Clinton server] assists in the development of small businesses owned and operated by individuals who are socially and economically disadvantaged, such as women and minorities. The following ethnic groups are classified as eligible: Black Americans; Hispanic Americans; Native Americans (American Indians, Eskimos, Aleuts, or Native Hawaiians); Asian Pacific Americans (persons with origins from Burma, Thailand, Malaysia, Indonesia, Singapore, Brunei, Japan [Mineta interned in WWII], China (including Hong Kong), Taiwan, Laos, Cambodia (Kampuchea), Vietnam, Korea, The Philippines, U.S. Trust Territory of the Pacific Islands (Republic of Palau), Republic of the Marshall Islands, Federated States of Micronesia, the Commonwealth of the Northern Mariana Islands, Guam, Samoa, Macao, Fiji, Tonga, Kiribati, Tuvalu, or Nauru); Subcontinent Asian Americans (persons with origins from India, Pakistan, Bangladesh, Sri Lanka, Bhutan, the Maldives Islands or Nepal). In 2011, the SBA, along with the FBI and the IRS, uncovered a massive scheme to defraud this program. Civilian employees of the U.S. Army Corps of Engineers, working in concert with an employee of Alaska Native Corporation Eyak Technology LLC allegedly submitted fraudulent bills to the program, totaling over 20 million dollars, and kept the money for their own use.[26] It also alleged that the group planned to steer a further 780 million dollars towards their favored contractor.[27]"



"Canada 2020 and the New Malthusian Takeover of Canada
Matthew Ehret / March 12, 2014
By Matthew Ehret-Kump
Today, the Canadian political landscape is being remoulded by a grouping of British agents who seek to accomplish an overhaul of the Liberal Party structure in line with the reform conducted 54 years ago with the British-run ouster of the "continentalist" liberals of C.D. Howe and Prime Minister St. Laurent during the interim period of 1957-1963.



This 1957-1963 destruction of the once pro-development spirit of the Liberal Party of Canada was replaced by a Fabian Society/Rhodes Scholar-run instrument of technocratic fascism culminating in the 1968-72 revolution in cybernetic affairs early on in the mandate of Pierre Elliot Trudeau. This federal "Quiet Revolution" put a complete halt to scientific and technological progress and ushered in the green destruction of the pro-development orientation that had hitherto dominated top down policy making and mass popular consciousness in Canada and replaced it with a new oligarchical system of control in government based on Trudeau's commitment to Cybernetics and Systems Analysis. In fact, as Julian Huxley outlined over 20 years earlier, Cybernetics and Systems Analysis-thinking would be the tools selected to repackage "Eugenics" and "Malthusianism" under new names."




"EPC is owned by the Cabinet Office and managed on their behalf by Serco Ltd – See more at: http://www.epcresilience.com/#sthash.pUUDN39N.dpuf …. Simulation and Media Support The method of delivering an exercise is flexible and will be designed with the client to meet their requirements with options ranging from simple paper-based delivery through to full use of their real communications systems and advance computer simulation. In addition, media play can also be added in the form of news injects and the provision of experienced journalists and television crews to help test procedures and also assist in training key staff."

Yours sincerely,
Field McConnell, United States Naval Academy, 1971; Forensic Economist; 30 year airline and 22 year military pilot; 23,000 hours of safety; Tel: 715 307 8222
David Hawkins Tel: 604 542-0891 Forensic Economist; former leader of oil-well blow-out teams; now sponsors Grand Juries in CSI Crime and Safety Investigation
471 Total Views
1 Views Today
Please follow and like us: