#1998: Marine Links Serco 47 Trigger to Adjusters Catastrophe Bond and London Co Rocket Fuel Bombs
Plum City – (AbelDanger.net). United States Marine Field McConnell has linked a trigger signal, apparently relayed from the 47th Floor of WTC Building #1 at 8:46:30 a.m. (47th minute!) during former CEO Chris Hyman's presentation to Serco investors on 9/11, to the crony cat-bond (catastrophe) claims services offered by Adjusters' International on the same floor and the London Co of Virginia's alleged use of ATK rocket-fuel bombs in planes or elevators to ambush and kill 343 FDNY members.

McConnell believes that Serco shareholders gave the London Co of Virginia its name to signal a historical connection to the Virginia Company of London (founded 1606) and directed the modern company to invest in Service Corp International to dispose of FDNY body bits at the Fresh Kills landfill; to invest in Alliant Techsystems Inc, (ATK) for the rocket-fuel bombs needed to vaporize evidence of contract killing and arson; to invest in the White Mountains Insurance Group as sponsor of various 9/11 cat bonds and invest in Corrections Corp of America to hire prisoners or guards needed to demolish the Towers.
Prequel 1:
#1996: Marine Links Serco Trackers' Body-Count Cat Bond to Allianz Investors 370 Fraud

How they EASILY Rigged the WTC Towers for Demolition (Skeptics see this)
The Biggest Company You've Never Heard Of SERCO





Catastrophe (Cat) Bond



Adjusters International – The Total Solution ®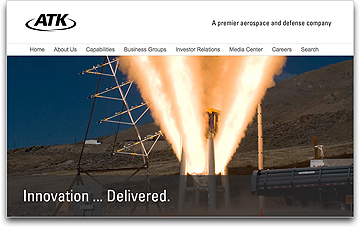 "9-11: AA11; impact time, setting the record straight
Occasional researchers have speculated that the radar data and seismic data concerning the impact of AA11 into the World Trade Center, North Tower, do not agree. That erroneous interpretation, in their view, somehow supports the notion that the towers were brought down by deliberate, nefarious means.
History Commons timeline headings, for example, all round down to 8:46. The timeline cites several sources, including an FAA timeline in which FAA listed that it lost AA 11 at 8:46:31 on radar and that the impact time was 8:46:35.
Of note, Wikipedia currently (Feb 25, 2012) reports a time of 8:46:30, as established by the National Institute of Standards and Technology (NIST), a time consistent with both the radar data and the seismic data."
"By Chris Blackhurst Saturday, 01 December 2007
The MT Interview: Chris Hyman
Resolutely fit, abstemious, religious, the CEO of service-supply firm Serco – 4th in our Most Admired Companies list – is an unusual businessperson in an unfashionable sector. Surviving 9/11 reinforced his belief in 'people first, profits second'. Just don't call it outsourcing.
…
But Hyman's early life was far from inclusive. He's a South African Indian who grew up in Durban in the apartheid era. But there's not a trace of his origins in his speech. 'My accent is confused,' he laughs. 'I'm confused.'
His family were incredibly hard-working. His father, the son of a waiter, runs seven businesses, including used cars, where he maintains strict ethical standards, not dealing in stolen cars or ones where the clocks have been turned back. They are also devout Christians.
One of the few non-whites to make it to the University of Natal, Hyman went on to join accountant Arthur Andersen, before moving to London in 1989 to be with Ernst & Young. After South Africa, he says, the UK was a breath of fresh air and he claims never to have found his race to be an issue. 'My parents brought us up in a certain way. They told us that God created everyone. You do the best you can and you will be spotted.'
In 1994, he was head-hunted by Serco to be its European finance director, although, as he puts it: 'I found Serco – the company fitted everything I was looking for.' When he joined, annual turnover was £238m. In 2006, it was £2.5bn.
On 11 September 2001, he was in the World Trade Center. He was on the 47th floor when the plane hit, talking to Serco shareholders. They got out – but not the people in his previous meeting. He does not like talking about that terrible day. 'It confirmed my faith. It renewed my zest for getting the balance right and made me realise that time is not always your own. It made me think about my family and my health more – and about putting the balance back. You know, it's not a bad thing, to step back sometimes.'
"Many WTC Workers Told To RETURN To Their Desks AFTER Crash
9-28-1
"People began to evacuate, but an announcement over the intercom said everything was all right, no need to evacuate.' 'At 10-story intervals, he had to walk through burning corridors. Bizarrely, no sprinklers or alarms had been activated."
Amazing, truly incredible… Why are the electronic News and Newspapers keeping this story so quiet ??????
Ok, assembled below you will find several mainstream news accounts which chronicle the FACT that WTC Building Officials TOLD workers to RETURN to their desks after the FIRST building was struck by a jetliner.
The question that you should be asking yourself is why aren't more people talking about this, and what could that possibly mean? Who gave this inscrutable and deadly order? Why? Would someone want the body count to be higher?
"Adjusters International assists its clients in regaining financial stability following disaster loss in the United States and worldwide. Some of these cases include: Terrorist Attacks of September 11, 2001[2]
– Following the events of 9-11, Adjusters International constructed a recovery plan totaling over $500 million in funding. For their contributions to the recovery and rebuilding at Ground Zero after the September 11, 2001, attack on the World Trade Center, Adjusters International's President & CEO, Ronald Cuccaro and Vice President John Marini received the James G. Hellmuth Unit Citation "for invaluable contribution to the World Trade Center Loss Recovery Team" from the Port Authority of New York and New Jersey, owners of the World Trade Center. In the history of the award, they are the only people from outside the Port Authority who were ever bestowed this honor. 1993 World Trade Center Bombing[3] – AI was enlisted by the Port Authority of New York and New Jersey to assist with the insurance claim following a damage estimation of $400 million."
"Name: LONDON CO OF VIRGINIA
City: RICHMOND
State: VA
Zip: 23219
Service Corp International, 6, $20.12, $245,577,000, 12,352,962 … 5.69 Personal Services
Alliant Techsystems Inc, 12, $137.08, $195,743,000, 1,377,01 .. 4.179 Aerospace/Defense Pro…
White Mountains Insurance Group 14, $600.81, $190,715,000, 317,911 .. 4.788, Property & Casualty Insurance
Corrections Corp of America, 15, $33.17, $186,691,000, 5,960,764 .. 5.562 Property Management"
"White Mountains Insurance Group (
NYSE
:
WTM
) is a holding company with business interests in property and casualty insurance, and
reinsurance
.
The group owns reinsurer Sirius and a 75% stake in specialty insurance carrier
OneBeacon
.
[1]
[2]
It is based in
Hanover, New Hampshire
. It was founded by
Jack Byrne
who in 1985 was invited to run the troubled
Fireman's Fund
, then a subsidiary of
American Express
. Fireman's had incurred $356 million in pretax losses in 1983 and 1984. Byrne greatly improved Fireman's financial performance and initiated a public offering of some of Fireman's shares in 1985. The company was sold to
Allianz AG
in 1991. Byrne, meanwhile, retained the Fireman's holding company, which he later renamed White Mountains.
[3]
[4]
"
"After being passed over for president in 1975, Byrne quit to become chief executive of
GEICO
, then a troubled Washington, D.C. auto insurer.
GEICO
sold insurance directly to low-risk drivers, but had begun to lose money after underwriting riskier drivers.
The company's shares had declined and regulators wanted to shut it down.[3]
Byrne fired more than 1,500 employees, reducing the staff to fewer than 6,400, and closed 23 sales offices. It also stopped writing policies in several states.[4]
GEICO had a turnaround as a result of these measures, which attracted the attention of investor Warren Buffett. He bought a position in the company and eventually his
Berkshire Hathaway
acquired the company. He has called Byrne the "Babe Ruth of insurance."[3]
In 1985, Byrne was invited to run the troubled Fireman's Fund, then a subsidiary of
American Express
. Fireman's had incurred $356 million in pretax losses in 1983 and 1984. Byrne vastly improved Fireman's financial performance and initiated a public offering of some of Fireman's shares in 1985. The company was sold to Allianz AG in 1991.
[3]
Byrne retained the Fireman's holding company, which he later renamed as
White Mountains Insurance Group
.
[3]
[5]
"
"Serco to pay back £69m over fraudulent tagging contracts [Abel Danger makes the spoliation inference that Serco's Business Process Outsourcing service uses the Red Switch Network to move agents through Prisons, Airport Towers and Hotels on an international P.A.T.H. of crime]
WHITEHALL EDITOR
Thursday 19 December 2013
More than two-thirds of Government contracts held by the controversial outsourcing giants Serco and G4S are open to fraud and error, ministers have admitted.
An official investigation into £5.9bn of outsourcing contracts held by the firms found evidence on Thursday of "inconsistent management" in 22 out of the 28 deals across eight Government departments and agencies. In the majority of the contracts, the review found that there were "key deficiencies" in invoice and payment processes that could lead to overcharging.
The review was ordered in the wake of the scandal involving Serco and G4S's tagging contracts.
Serco on Thursday agreed to repay the Government £68.5m. The scandal concerned the Ministry of Justice being charged for tagging people who were found to be dead, back in prison or overseas. Both Serco and G4S are currently being investigated by the Serious Fraud Office.
It was those disclosures earlier this year that sparked the review of all contracts held by both companies. It found that in 17 of the contracts, the civil servants in charge of them did not have the "knowledge and capacity required to ensure the contract is being delivered effectively".
It also ordered further investigation into several "Work Programme" contracts where "the possibility of errors or irregularities and their impact was potentially more significant".
Bill Crothers, chief procurement officer for the Government, who led the review, said it was clear the Civil Service needed more skills to ensure value for money in such contacts. "We need the very best commercial skills to be able to make the most of these opportunities, and we know that these skills are not yet strong enough across Government," he said.
In a separate report, the Justice Secretary, Chris Grayling, said that problems with two further contracts held by G4S, for facilities management in the courts, has been uncovered. These related to invoicing, delivery and performance reporting and have been referred to the SFO.
Serco also agreed to repay £2m to the MoJ following the discovery that members of Serco staff had been recording prisoners as having been delivered to court when they had not.
As a result, Mr Grayling said, both G4S and Serco have decided to withdraw from the MoJ competition for rehabilitation services.
Frances Crook, chief executive of the Howard League for Penal Reform, said this was a welcome development: "Given the abject failure of the ministry to look after taxpayers' money when managing contracts, this must surely be the death-knell for the Government's dangerous gamble with justice privatization."
"Catastrophe bonds (also known as cat bonds) are risk-linked securities that transfer a specified set of risks from a sponsor to investors. They were created and first used in the mid-1990s in the aftermath of Hurricane Andrew and the Northridge earthquake." [first used by Serco and Adjusters International to pay the triggermen for the Murrah building bombs]"
Yours sincerely,
Field McConnell, United States Naval Academy, 1971; Forensic Economist; 30 year airline and 22 year military pilot; 23,000 hours of safety; Tel: 715 307 8222
David Hawkins Tel: 604 542-0891 Forensic Economist; former leader of oil-well blowA-out teams; now sponsors Grand Juries in CSI Crime and Safety Investigation
401 Total Views
2 Views Today
Please follow and like us: