Paris attacks: who warned Éric de Rothschild?
Source: Panamza
INFO PANAMZA – The man supposed to have been "warned Friday morning" – according to an Israeli media outlet – of the "impending" attacks is none other than Baron Éric de Rothschild, multimillionaire businessman and president of France's "Jewish Community Security Service" (SPCJ). Revelations.

2015.11.19 at 19h48

"A Rothschild who is not rich, not Jewish, not a philanthropist, not a banker, not industrious, and who does not lead a certain lifestyle is not a Rothschild"

The author – deceased in 1997 – of this frank declaration?
Edmond de Rothschild, banker, member of the Bilderberg steering committee, and grandson of a historic patron of Zionism.

Missing is an additional qualifier – used notably by stock-market speculators – in his declaration relative to Rothschild heirs: "insider".
Sunday, November 15, two days after the attacks that stained Paris with blood, Panamza was reporting the troubling revelation – published the previous day – from an Israeli daily newspaper:

Friday morning, those responsible for security within the Jewish community would have learned of "an impending large terrorist attack", according to The Times of Israel. The author of this confidence: the well-informed Jonathan-Simon Sellem (alias JSS), Franco-Israeli extremist for the Zionist cause and great friend of Meyer Habib.
Wednesday, November 18, Panamza flagged the alteration of the article published in the Israeli press. The initial and precise mention of "Friday morning", time of the warning, was replaced by an expression watering down the original information: "for months".
Today, it is possible to identify the principal "official" responsible in France for the "security of the Jewish community".
It is Éric de Rothschild, 75 years old, son of Alain de Rothschild (ex-director of CRIF), wealthy businessman, president of the Shoah Memorial, successful "kosher" wine grower, and president of France's "Jewish Community Security Service" (SPCJ, nicknamed the "official LDJ/Jewish Defense League").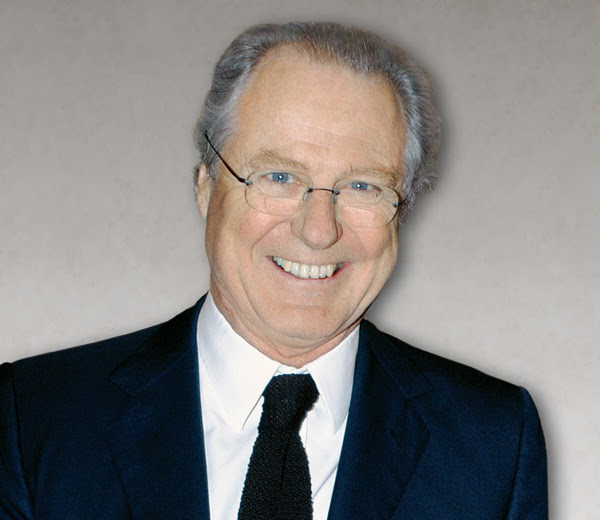 This new information from Panamza is, by the way, corroborated – unbeknown to them – by a site dedicated to Jewish cultural news and called Jewpop.
Exasperated by the revelation from the Israeli press, Alain Granat, host of the Jewpop site, castigated the journalist who gave the floor to JSS. In his column posted online the day before yesterday, he thus indicates having sought input from the principal organization supposed to ensure the security of French Jews: the SPCJ. Needless to say, the organization presided over by Éric de Rothschild assured him that it had never been aware of such information (warning of an impending attack).
Like the ultra-Zionist tandem Cukierman–Ghozlan, Granat attempts to contain the blaze sparked by JSS' leak. No surprise from a man who was recently invited by CRIF, and whose site Jewpop "benefited from the support and advice of Ezra Venture", a financial aid group (for any project related to Judaism) that was founded by Vincent Worms (co-director of an Israeli–American investment fund).
Another figure who vainly attempted to defuse JSS' inadvertent bomb: Rudy Reichstadt.
Historical member of "Caroline Fourest's Boy Band", this crypto-Zionist blogger (who gave himself the mission of demonizing anyone likely to question the State's word within the Western sphere) relayed Granat's column on his site. Interestingly, JSS sent him this spicy right of reply, presented thusly by Reichstadt:

He formally denies having said that "the Jews knew" that there would be attacks in Paris.



"Obviously, that's false and dangerous," he wrote.



He continued: "I simply explained to The Times of Israel that the Jewish community of France, just like all of French national society (police, army, etc.), were in a state of alert. I also added that I had been aware of an SMS from a security expert who wrote to his friends explaining that one has to remain vigilant because of the state of emergency (Vigipirate threat level Scarlet, Rohani visit, Jew stabbed in Rome, failed attempted attacks, etc.). Moreover, I myself was in Paris during the attacks. If I had known something, I would have been suicidal to have been in the vicinity. (…) Be that as it may, maybe I expressed myself badly, maybe the journalist put my remarks on paper badly (…), but of course I never, never, never suggested that "someone knew", and least of all myself." Duly noted.

We underline, moreover, that JSS (who indicates that he had been passing through Paris until Saturday, day of his return to Tel Aviv) affirms in his interview given to The Times of Israel having initially envisaged going to the Stade de France (venue around which the first explosions unfolded) before changing his mind – without explanation – and going to the cinema.
And what about the relations between the community-focused Éric de Rothschild and Israel?
To understand his connection with the apartheid, colonialist, and terrorist regime of Tel Aviv, it is necessary to comprehend the dual nature of the Grand Synagogue of Paris of which he is the honorary president: iconic center of Judaism in France but also – as Panamza revealed in May 2014 – recruitment base for the Israeli army.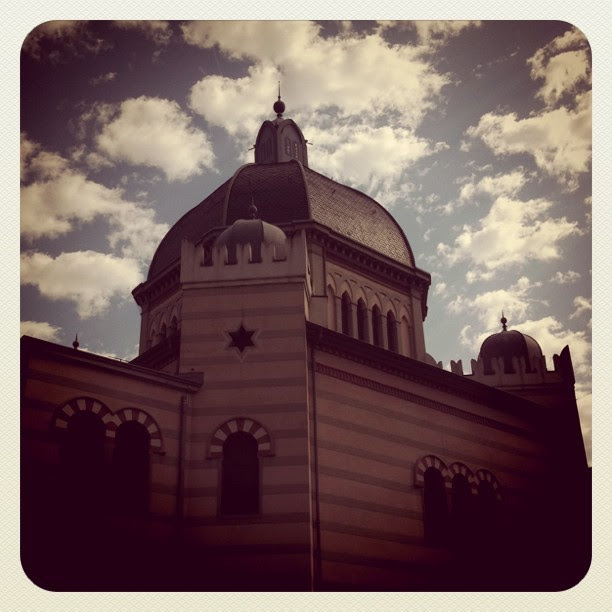 No surprise, therefore, that Éric de Rothschild was the longtime co-administrator of the "Peres Center for Peace" founded by Shimon Peres, ex-Prime Minister, pleasant face of Zionist expansionism, historic figure of the Paris–Tel Aviv axis, principal architect of the Hebrew State's illegal nuclear program, and co-director of "Operation Susannah" (Israeli attacks committed in 1954 on Egyptian soil, notably against American–British interests, and falsely attributed to Egyptian nationalists).
No surprise, either, in view of the welcome soon lavished by Éric de Rothschild on the new (very right-wing) ambassador of Israel in France. On December 7, the baron will host her in his capacity as president of the charitable foundation Casip-Cosajor (inspired by "Jewish tradition and the values of the Republic").
Unknown to the general public, Éric de Rothschild cultivates close relationships with certain influential figures of the country. Illustration in images with François Hollande, Bernard Cazeneuve, Bernard-Henri Lévy, and Pierre Bergé.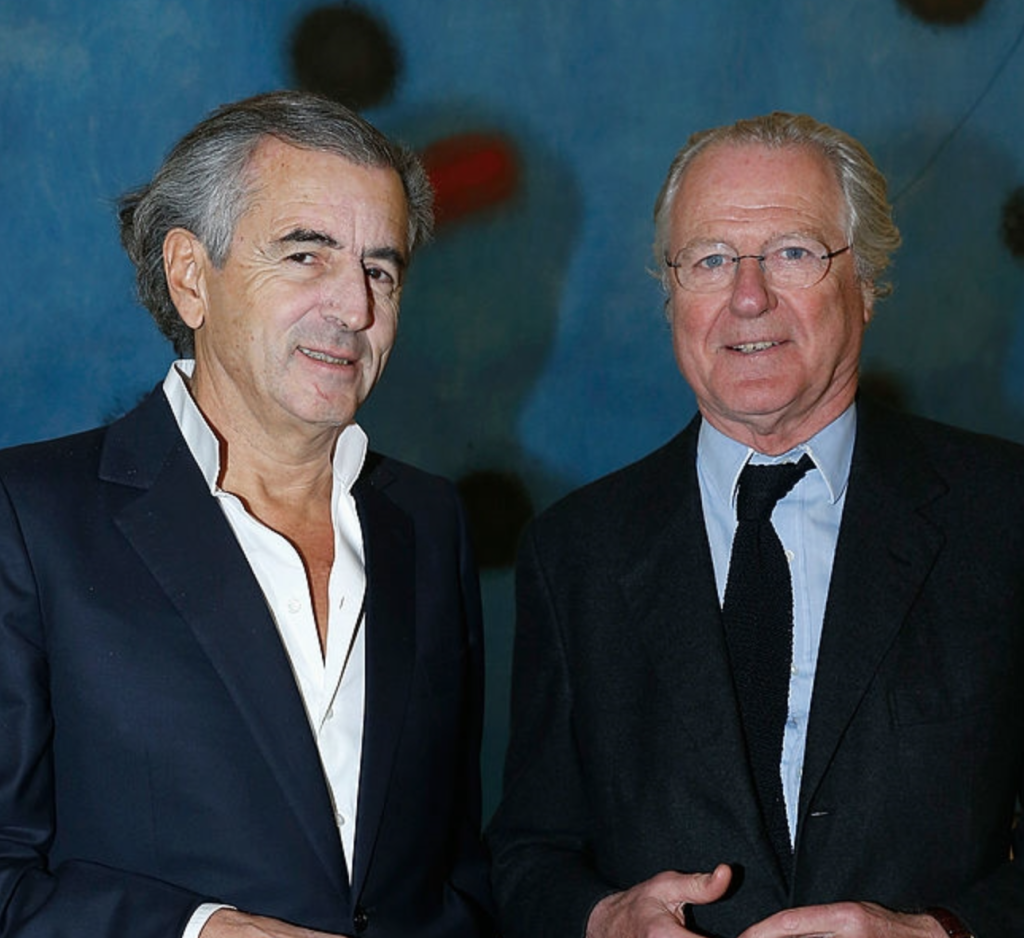 Not to overlook two other public figures exposed yesterday by Panamza in a video relative to the medical drill – conducted Friday morning, eleven hours before the carnage – of a "multi-site shooting incident": Martin Hirsch, director of the Assistance Publique – Hôpitaux de Paris, and his friend Marek Halter, a writer suspected by French counterespionage of being an "agent of the Israeli services".

Simulated attacks 11 hours earlier
A fundamental double question remains open:
* WHO informed – on the morning of Friday, November 13 – the SPCJ and its president Éric de Rothschild of "an impending large terrorist attack"?
* WHY was this vital information brought principally – even solely – to the attention of French Jewish community leaders?
One week after the events of 9/11, financial specialists had swiftly noted the existence of insider trading in conjunction with attacks that were filmed by three jubilant Israeli secret agents subsequently arrested by police.
To reveal the background of a new scandal, French citizens anxious to know the truth will have to break through a wall of silence built with the tacit complicity of a press henceforth under "control". With a key riddle to solve as quickly as possible:
Who are the insiders of November 13?



HICHAM HAMZA



(TRANSLATION: MC)



http://www.panamza.com/191115-attentats-rothschild/
Israël et le 11-Septembre : le grand tabou
Baron Éric de Rothschild, Château Lafite Rothschild
Wine Enthusiast Lifetime Achievement Award: Baron Éric de Rothschild
Joys and sorrows of an art enthusiast, Éric de Rothschild
More info:



Infamous Bloody Bataclan Photo Is a Fake That Could Have Been Staged Anytime



JEWISH FOREKNOWLEDGE OF 11/13 PARIS ATTACKS



Psyop in Paris – "Bombing"/Shooting Spree – Media Manipulation – « Je Suis Crisis Actor » – Multi-Site SAMU (EMT) Exercise on Nov. 13 – NATO–Gladio–Zionist Strategy of Tension – Trauma-Based Mind Control for the Masses – Manufacturing a Pretext for More Domestic Repression & Foreign Wars – Western "Intelligence" Agencies & "Security" Services Steeped in (Rothschild) Fraud and State Criminality – Stratégie Triangulaire, Sous Faux Drapeau (False Flag)


Israel and CRIF-Hijacked France: Partners in War Crimes – Geopolitricks Intended to Create an Israeli Colonial Pseudo-Kurdistan – Jewish Supremacist Zionists Intend to Steal More Territory for Their Bandit State – I$I$ = Israeli Secret Intelligence Service – Phoney "Daesh" in Syria and Iraq – "Islamic State" Is Not Islamic and Is Not a State – Turkey's Erdoğan Crime Family Must Be Deposed – U.S. State Department's "Arab Spring" (Jewish Winter) – "Israel"™ Needs a "Color Revolution" to Remove Its Fanatical Government From Power, and Full Right of Return for Dispossessed Palestinians – Prosecute Rogue State Terrorists (Cameron, Blair, Netanyahu, etc.) as War Criminals – "Ethnic Cleansing"™: Keeps Your Supremacist Cult's Dirty Laundry Kosher Clean!



"Conspiracy Theories: Current Status" – Political Radicalism Observatory of the Fondation Jean-Jaurès (French Socialist Party Think Tank) – Denunciation of the "Jewish Conspiracy" – Competing With the "Official Version" of an Event – François Hollande's Pétainism and Inversion of Values – The State Is a Leviathan Which, by Nature, Abuses Those It Governs – The "Rothschild Myth" – Cromwell, Disraeli, Rhodes, Herzl… and Rothschild



Dieudonné, Soral, and the French Resistance – Struggle Between the French People and the Zionist Plutocracy – Media Censorship or Free Speech? – Inserting a Quenelle Into Zionism's Butt – Anti-Establishment Gesture – A Political Earthquake in France – Equality and Reconciliation



French-Zionist Ebola-Linked Chums: Bernard Kouchner (Doctors Without Borders) & Maurice Lévy (Publicis Group) – West Africans Take Up Machetes to Chase Off Foreign "Aid Workers" – Hollywood Prepping the Public Mind – Holiday Inn Ebola Ad – Why Kosher Characters Under Every Rock?



9/11: Israel's Grand Deception
1353 Total Views
4 Views Today
Please follow and like us: