Marine Links Sister Marcy's Decoy Pedophile Trusties to Conair's Hooked and Blinded Sheikhs
United States Marine Field McConnell has linked his sister Kristine Marcy's decades-old deployment of decoy pedophile trusties to Sabre – a Conair seat reservation system – allegedly used by Marcy to move al-Qaeda (?) protégés of various hooked and blinded sheikhs into position for man-in-the-middle attacks on the government of the United States.
Prequel:
Marine Links Sister 'Conair' Marcy to Mormon Kindertransport and the Muslim Paperclip


"JonBenét Ramsey – Kristine Marcy – Russell Williams – Murder – Extortion"

Marcy authorized Serco to import the pedophile trusty system developed by Krayleigh Enterprises in the United Kingdom for use with the Conair seat reservation network run by Oneworld Management Co.
"Embassy attack a response to imprisonment of 'Blind Sheikh'"
Conair flight reservation system allegedly used by Marcy to book seats for al-Qaeda decoys set up to hijack AA Flight 77 piloted by Captain Chic Burlingame III on 9/11.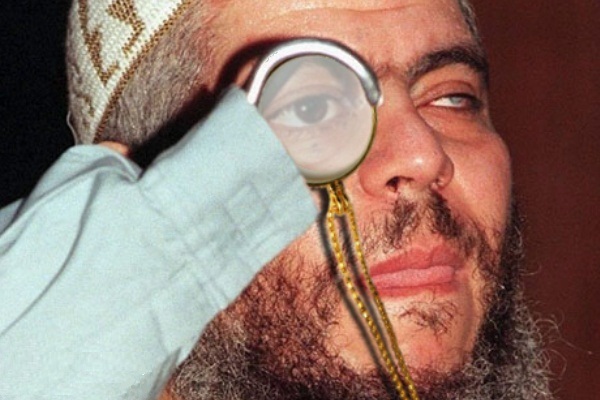 "Fox News has obtained a three-page intelligence report [Allegedly from Ms. Marcy's colleagues in DOJ Pride] showing that two days before the deadly attack on the U.S. Consulate in Libya, a statement incited "sons of Egypt" to pressure America to release the so-called blind sheikh "even if it requires burning the embassy down with everyone in it."


The web statement, apparently posted on Sept. 9, was in reference to the embassy in Egypt. It preceded a throng of demonstrators breaching the U.S. Embassy wall in Cairo, supposedly in protest over an anti-Islam film. Obama administration officials claim that attackers in Libya then took their cue from Cairo and seized the opportunity to attack the consulate in Benghazi.


Though the administration's version of events is still evolving, the three-page Department of Homeland Security intelligence report further highlights potential threats that were being picked up before last week's attack.


The DHS report, released on Sept. 11, said an "unidentified user" on an Arabic-language forum posted the statement "inciting Egyptians to target the U.S. Embassy, indicating the U.S. Embassy shouldn't remain in Egypt" until Omar Abdel-Rahman, also known as the blind sheikh, is released. Abdel-Rahman, who played a role in the 1993 World Trade Center bombing and other attacks, is serving a life sentence in U.S. prison.


The DHS document described the source of the warning as "fairly reliable."


The Sept. 9 statement said "the time has come for a strong movement from you, O sons of Egypt, to release the detained" sheikh. "Let your slogan be: No to the American Embassy in Egypt until our detained sheikh is released."


It continued: "Starting now, let the faithful among you form follow-up committees in charge of taking the necessary measures to force America to release the sheikh — even if it requires burning the embassy down with everyone in it."


In addition to the threat over the sheikh, Reuters reported earlier this week that a U.S. cable on Sept. 10 warned the U.S. Embassy in Cairo of possible violence over the anti-Islam film.


Asked about that alleged warning, White House Press Secretary Jay Carney stressed Tuesday that everything is "under investigation in terms of what precipitated the attacks."


Meanwhile, lawmakers raised concern Wednesday that the Obama administration might actually be considering the sheikh's release. Several Republican chairmen of top House committees wrote a letter to Attorney General Eric Holder and Secretary of State Hillary Clinton referencing a Breitbart.com report claiming the State Department was "actively negotiating" with Egypt's president about transferring the blind sheikh to Egyptian custody.


State Department spokeswoman Victoria Nuland denied the report.


"Let me say as clearly as I can there is no plan to release the blind sheikh, there is no plan. To my knowledge we have not been approached about it recently by any senior Egyptians," she said Wednesday.


But House Intelligence Committee Chairman Mike Rogers, Homeland Security Committee Chairman Peter King and others wrote to Holder and Clinton saying they were "concerned" about the reports.


"If these reports are true, such considerations would be extremely disconcerting as release of this convicted terrorist should not happen for any reason," they wrote. "The blind sheikh inspired the 1993 attack on the World Trade Center, ordered the 1997 massacre of Western tourists at Luxor, Egypt, and issued the Islamic religious ruling that Osama bin Laden relied upon to justify the terror attacks of September 11, 2001. …


"While considerations regarding the blind sheikh's release would be disturbing in any context, they are particularly alarming given recent events. The 11th anniversary of the 9/11 terror attacks was marked by the [anal gang rape and] assassination of America's ambassador to Libya and an attack on the U.S. Embassy in Egypt. The violence in Egypt has been attributed, in part, to that government's demands for the blind sheikh's release. Succumbing to the demands of a country whose citizens threaten our embassy and the Americans serving in it would send a clear message that acts of violence will be responded to with appeasement rather than strength."


They urged the administration to keep Abdel-Rahman in the U.S., warning that releasing him would be seen as "a sign of weakness."
Fox News' Chad Pergram contributed to this report."


Read more: http://www.foxnews.com/politics/2012/09/19/dhs-report-warned-last-week-call-for-burning-embassy-down-in-cairo/#ixzz28Y73phuR


"Radical Cleric Abu Hamza Due In New York Court


Sky News – 1 hour 54 minutes ago


Radical cleric Abu Hamza has arrived in the United States after he was extradited from Britain along with four other terror suspects.


Hamza, Babar Ahmad, Adel Abdul Bary, Syed Ahsan and Khalid al Fawwaz were flown to New York on board two planes which left a military airbase in Suffolk late on Friday.


The suspects had made last-ditch challenges against their removal from the UK, which were rejected by two High Court judges in London hours earlier.


Sky's Mark Stone said the judicial process in the US would begin almost immediately.


He said of Hamza: "He will be in a courtroom, probably later on today. That will be just a formality. There will then be a pre-trial hearing which will take place within three weeks.


"His trial and the trial of the other four will probably take place within one to three years."


The US Attorney's office in Connecticut confirmed that Ahmad and Ahsan are scheduled to appear before the US District Court in New Haven.


Prime Minister David Cameron said he was "absolutely delighted" Hamza was out of the country.


"Like the rest of the public I'm sick to the back teeth of people who come here, threaten our country, who stay at vast expense to the taxpayer and we can't get rid of them.


"I'm delighted on this occasion we've managed to send this person off to a country where he will face justice."


He said the Government must consider ways of stopping similar cases in the future.


Home Secretary Theresa May told Sky News: "We've been very clear that we've moved quickly to ensure that once we got the final decision it was possible to remove these individuals from the UK."


The decision comes after a legal battle lasting up to 14 years, which has involved appeals in British and European courts.


Mrs May said she was looking at ways of speeding up the extradition process.


She said: "I have already set some work in train to look at comparisons with other countries … and we will be looking at perhaps to remove some of the stages of the process."


The terror suspects were transported from HMP Long Lartin in Worcestershire to RAF Mildenhall in a police convoy.


Officers from the Metropolitan Police's extradition unit then handed the men to US officials before they were taken aboard the planes which left British soil just before midnight on Friday.


Sir John Thomas, president of the Queen's Bench Division, and Mr Justice Ouseley on Friday rejected an application by 54-year-old Hamza, a former imam at Finsbury Park mosque in north London, to be given time to undergo a brain scan his lawyers said could show he is medically unfit to face trial.


They also threw out challenges by Ahmad, Ahsan, al Fawwaz and Bary, paving the way for Mrs May to give the go-ahead for their immediate extradition.


All five cases returned to the High Court after judges at the European Court of Human Rights (ECHR) refused to intervene and stop the Home Secretary extraditing them.


A US Embassy spokeswoman said: "These extraditions mark the end of a lengthy process of litigation through the UK courts and the ECHR.


"The US government agrees with the ECHR's findings that the conditions of confinement in US prisons – including in maximum security facilities – do not violate European standards."


Between 1999 and 2006, the men were indicted on various terrorism charges in America.


Hamza, who was jailed in the UK for seven years for soliciting to murder and inciting racial hatred in 2006, first faced an extradition request from the Americans in 2004.


He has been charged with 11 counts of criminal conduct related to the taking of 16 hostages in Yemen in 1998, advocating violent jihad in Afghanistan in 2001, and conspiring to establish a jihad training camp in Bly, Oregon, between June 2000 and December 2001.


Ahmad, a computer expert from south London, and Ahsan are accused of offences including using a website to provide support to terrorists and conspiracy to kill, kidnap, maim or injure persons or damage property in a foreign country.


They wanted their removal stopped so they could challenge a decision by the Director of Public Prosecutions not to allow British businessman Karl Watkin, a campaigner against the UK's extradition arrangements with the United States, to bring prosecutions against them in the UK.


Bary and al Fawwaz were indicted – with Osama bin Laden and 20 others – for their alleged involvement in, or support for, the bombing of US embassies in Nairobi and Dar es Salaam in 1998."
More to follow.
Abel Danger
371 Total Views
2 Views Today
Please follow and like us: