Marine Links Obama's PACT with the Pedophile Devil to Murdoch's Entrust Key to Benghazi
United States Marine Field McConnell has linked Barack Obama's PACT* with the Pedophile Devil (Maurice Strong – Kenya Genocide 2008) to Rupert Murdoch's apparent bribery of U.K. MOD officials whose Entrust PKI root key was allegedly used to authorize Blue Mountain's camouflaged, coordinated snuff-film rape of U.S. Ambassador to Libya, the late Christopher Stevens, in a Benghazi hospital on 9/11 2012.
PACT* = Paperclip Alibi Crimewatch Timeline is the RICO M.O. of 9/11 2001 and 2012!
Feeling laconic, McConnell invites those responsible for fixing U.S. counterintelligence after his sister Kristine Marcy and Robert Hanssen emasculated the FBI's CSI role, to take their fingers from where a DOJ Pride sun does not shine and do a USIS check on bribes apparently paid by Obama (Paperclip CUKC) and Murdoch (Paperclip Australian) associates to procure MOD root keys for VideoGuard-encrypted pedophile devil snuff-film projects between 2004 and 2012.
See #1:
Abel Danger Mischief Makers – Mistress of the Revels – 'Man-In-The-Middle' Attacks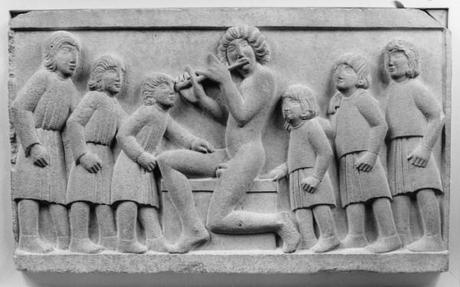 "Ex News of the World Brooks and Coulson to face more charges"

"Fox News Extensive Report On The Benghazi Cover-Up By The Obama Administration"

"Benghazi Timeline – Fox News Special Report with Bret Baier – October 10, 2012"

Fisting!
Chicago's PACT with the Pedophile Devil
"[Spoliation inference that Obama operated a pedophile extortion network with fellow Paperclip-alibied American Rupert Murdoch to secure cooperation and silence of victims in re misprision of treason with Entrust PKI at U.K. MOD] Brooks, Coulson charged over alleged payments to officials


By Laura Smith-Spark, CNN


November 21, 2012 — Updated 0140 GMT (0940 HKT)


London (CNN) — Rupert Murdoch protégé Rebekah Brooks was charged Tuesday with conspiracy over alleged illegal payments to a Ministry of Defence employee, London's Metropolitan Police said Tuesday.


In a separate case, Andy Coulson, another former Murdoch employee who went on to work for Prime Minister David Cameron, faces charges of conspiring to make illegal payments to officials for information relating to the royal family, Britain's Crown Prosecution Service said.


Read more: Why media fights back so hard


Brooks and Coulson are former editors of the now-defunct News of the World newspaper, owned by a UK subsidiary of Murdoch's News Corp., News International.


Brooks also was editor of daily tabloid The Sun from 2003 to 2009 before becoming chief executive of News International.


Two others face charges of conspiracy to commit misconduct in public office alongside Brooks — the former chief reporter at The Sun, John Kay, and Bettina Jordan-Barber, employed by the Ministry of Defence.


A fourth suspect, identified only as a second public official, remains under investigation, the CPS said.


The charges in this case relate to the period from January 1, 2004, to January 31 of this year, Alison Levitt, chief legal adviser to the director of public prosecutions, said in a statement.


"This conspiracy relates to information allegedly provided by Bettina Jordan Barber for payment which formed the basis of a series of news stories published by The Sun," Levitt said. "It is alleged that approximately £100,000 was paid to Bettina Jordan Barber between 2004 and 2011.""
More to follow.
Abel Danger
585 Total Views
6 Views Today
Please follow and like us: