Kelly 107: Wilbur's Pig-Farm Oath Inc. Greeks, CAI Bridge To Paddock Demons, Hotel Serco Alibi Fires
General John F. Kelly
White House Chief of Staff
Washington, D.C. 20528
Open letter from the Cloud Centric Crime Scene Investigators of Abel Danger
October 9, 2017
Dear General Kelly:
Please accept Brief 107 from Field McConnell – the United States Marine whistle-blower and Global Operations Director of Abel Danger (AD) – on Wilbur Ross's associates in the CAI private equity group who allegedly procured images of pedophile or cannibal oath-taking ceremonies at a B.C. pig farm (1996-2002) for use by Oath Inc. and Greek Life blackmailers to extort control over the president of the United States.
McConnell believes that Wilbur Ross (Kappa Beta Phi), Serco's former investment banker at N M Rothschild, placed the late Gen. Alexander Haig, as a Special Investor in the CAI Private Equity Group and a director of America Online, Inc. and MGM Mirage to develop the federal bridge certification authority network so that blackmailers, allegedly including the likes of Stephen Paddock, could track users, pedophiles and victims with Serco's Demon face recognition software and kill anyone suspected of breaking their Greek Life oath.
McConnell alleges that Serco's Marine Corps Digital Fires Instructors have been using Demon tracking to follow blackmailers, presidents and aides through elite hotels such as The Trump Turnberry Hotel (Scotland), The St. Regis Hotel (New York) or The Blackstone ("Hotel of Presidents") Hotel in Chicago and establish alibis for long-range guest assassins by leaving dead patsies at local crime scenes (Lee Harvey Oswald – JFK?).
McConnell believes that Ross's online Greek Life oath takers see you as a threat to Serco's control of presidents such as Bill Clinton and George H. W. Bush (both Phi Beta Kappa) and leaders of various industries including "Banking & Financial Services, Travel, Transportation & Hospitality, Healthcare, Logistics, Utility, Retail & Manufacturing, Telecom, IT & Online services, Media, Education and Entertainment.".
Call Field McConnell to find out who recruited Stephen Paddock, alleged pedophile blackmailer and dead patsy, through the Office of Personnel Management in 1978 for his career working with users of the CAI federal bridge including the IRS, the USPS and a predecessor firm to Lockheed Martin, partner of Serco in AWE.
The Untouchables (1987) "blood bat scene" [Filmed in the Hotel of Presidents – The Blackstone Hotel Chicago]

They're Bigger Assholes Than You Ever Thought | Wall Street Secret Society Infiltrated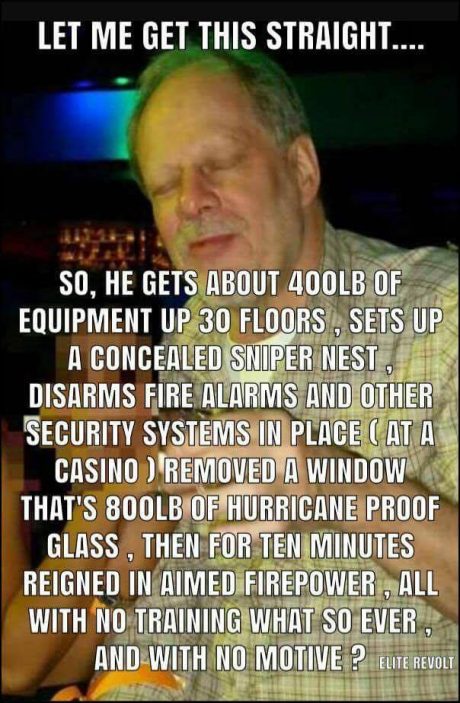 Stephen Paddock Modified His Semi-Automatic Into A Machine Gun

Las Vegas Gunman Grew Up In LA, Attended Cal State Northridge

All Pledging Activities Terminated At CSUN After Possible Hazing Incident

Las Vegas Gunman Stephen Paddock Had At Least 10 Weapons Inside Hotel Room | CNBC

SERCO GROUP PLC: List of Subsidiaries AND Shareholders! [Note agents for Northern Trust and the Teachers (TIAA) Pension Fund would have met with agents of the government of Saudi Arabia on the 47th floor of WTC 1 on 9/11]

General Kelly wake up! Abel Danger wants to know who has custody of the presidential Red Switch terminal.
Yours sincerely,
Field McConnell
USMC 0116513
P O Box 39
Plum City WI 54761"
+001-715-307-8222
"Digital Fires Instructor Serco – [Marine Corps Base] Camp Pendleton, CA  Uses information derived from all military disciplines (e.g., aviation, ground combat, command and control, combat service support, intelligence, and opposing forces) to determine changes in enemy capabilities, vulnerabilities, and probable courses of action."
"Stephen Paddock Worked as an IRS Agent & Letter Carrier for the USPS
By Chris Bucher
Updated Oct 3, 2017 at 5:30pm
As Las Vegas police continue to search for a motive behind the deadliest mass shooting in American history, details continue to surface about the past of the 64-year-old shooting suspect.
A spokesperson for the Office of Personnel Management told The Associated Press on Tuesday that Stephen Paddock worked as an agent for the Internal Revenue Service in its auditing department and was also a letter carrier for the U.S. Postal Service. The spokesperson said Paddock worked as a mailman for the USPS for two years from 1976-1978 and then worked for the IRS for six years until 1984. After that, he worked as a defense auditor, a job he held for about 18 months, the spokesperson said.
A short while after the work history revelations, Clark County Sheriff Joseph Lombardoupdated media members on the latest details of the investigation. He said Paddock set up cameras inside and outside of his 32nd-floor hotel room at Mandalay Bay Resort and Casino, where he opened fire on a crowd of over 22,000 people gathered across the street for a country music festival. The shooting killed at least 59 people and injured 527 more.
Lombardo said he believed Paddock set up the cameras to see if and when authorities were coming to take him into custody. When officers performed an operation and breached his hotel room door, they found Paddock dead with a self-inflicted gunshot wound.
Lombardo said officers discovered at least 10 high-powered weapons and ammunition inside the hotel room, and subsequent searches of his multiple residences in Nevada have turned up other firearms, ammunition and explosives."
"Oct. 2016-Sept. 2017 Paddock purchases 33 firearms, mostly rifles, over the course of an 11-month period, according to a spokesperson for the Bureau of Alcohol, Tobacco, Firearms and Explosives.
Investigators are looking into whether something occurred in October 2016 that compelled him to begin purchasing weapons.
Aug. 3-6 A person using the name Stephen Paddock reserves a room at the Blackstone Hotel in Chicago in August during the Lollapalooza Music Festival, according to Emmy Carragher, a spokeswoman for Wagstaff Worldwide Media, which represents this Marriott hotel.
Lollapalooza was held in Grant Park in Chicago from August 3-6. The Blackstone Hotel overlooks the park.
That person never checked into the hotel, Carragher told CNN. It's not immediately clear whether the individual is, in fact, Las Vegas gunman Stephen C. Paddock."
"The Blackstone Hotel is a historic 290-foot (88 m) 21-story hotel located on the corner of Michigan Avenue and Balbo Drive in the Michigan Boulevard Historic District in the Loop community area of Chicago, Illinois. The Blackstone is famous for hosting celebrity guests, including numerous U.S. presidents, for which it was known as the "Hotel of Presidents" for much of the 20th century,[2] and for contributing the term "smoke-filled room" to political parlance.[3]
In 1920, Warren G. Harding was selected as the Republican candidate for the presidency at the Blackstone.[26]Although the convention was being held at the Chicago Coliseum, a group of Republican leaders met at the Blackstone on the night of June 11 to come to a consensus. When Raymond Clapper of United Press reported on the decision-making process, the reporter stated it had been made "in a smoke-filled room".[28][29] The phrase entered American political parlance to denote a political process which is not open to scrutiny.[26]
In addition, the Blackstone is where Franklin Delano Roosevelt's third-term Democratic presidential nomination was forged in 1940, where Harry S. Truman stayed when he received the 1944 Democratic vice presidential nomination and where Dwight D. Eisenhower heard the news of his first-ballot 1952 Republican presidential nomination. In all, guests have included at least 12 U.S. presidents: Theodore Roosevelt, William Howard Taft, Woodrow Wilson, Warren Harding, Calvin Coolidge, Herbert Hoover, Franklin Roosevelt, Harry Truman, Dwight Eisenhower, John F. Kennedy, Richard Nixon, and Jimmy Carter.[6] During Kennedy's visit he was informed of the Cuban Missile Crisis.[30]
In addition to its celebrity guests and its contributions to political parlance, the Blackstone has a place in popular culture. Among its uses in cinema, it hosted the banquet where Al Capone smashes a guest's head with a baseball bat in the Brian De Palma film The Untouchables, a party in The Hudsucker Proxy, and Tom Cruise's pre-pool tourney stay in The Color of Money.[32][35] Also, the 1996–2000 television series Early Edition was set in this building, featuring a man (Kyle Chandler) who lives in the hotel and receives the newspaper a day in advance.[22]"
"AOL (formerly a company known as AOL Inc., originally known as America Online, and stylized as Aol) is a web portal and online service provider based in New York. It is a brand marketed by Oath, a subsidiary of Verizon Communications. AOL was one of the early pioneers of the Internet in the mid-1990s, and the most recognized brand on the web in the U.S. It originally provided a dial-up serviceto millions of Americans, as well as providing a web portal, e-mail, instant messaging and later a web browser following its purchase of Netscape. At the height of its popularity, it purchased the media conglomerate Time Warner in the largest merger in U.S. history. AOL rapidly declined thereafter, partly due to the decline of dial-up to broadband.[2] AOL was eventually spun off from Time Warner in 2009, with Tim Armstrong appointed the new CEO. Under his leadership, the company invested in media brands and advertising technologies. On June 23, 2015, AOL was acquired by Verizon Communications for $4.4 billion.[3][4] In the following months, AOL also made a deal with Microsoft and acquired several tech properties, including Millennial Media and Kanvas to bolster their mobile ad-tech capabilities."
"CAI's relationship with MDA dates back to the early 1990′s when, in 1994, CAI and MDA held discussions regarding a potential acquisition of MDA by CAI. However, in 1995, MDA was subsequently sold to US-based Orbital Sciences Corporation. Nevertheless, for years following the sale of MDA to Orbital, CAI continued to explore potential investment opportunities with MDA, both as a potential partner and a prospective shareholder. In late 1999, Orbital began experiencing significant liquidity problems unrelated to MDA and was evaluating strategic alternatives to raise cash, including the sale of certain non-core assets, one of which was MDA. Due to CAI's existing familiarity with MDA and its business, CAI became management's preferred and exclusive partner to pursue and negotiate a transaction with Orbital that would satisfy Orbital's very tight time constraints. Consequently, in December 1999, CAI and one of its limited partners together acquired a 33.3% equity position in MDA from Orbital."
"Entrust has been a pioneer in the Internet security marketplace since 1994 and continues to lead the market. The company develops solutions built on enhanced security services that enable government agencies, financial institutions and Global 1000 enterprises to conduct more trusted transactions over the Internet. Entrust solutions provide identification, entitlements, verification, privacy and security management capabilities that are easier for organizations to deploy, manage and use. These capabilities help to provide a secure transaction environment, enabling greater reach, speed and return for business and government operations. Entrust pioneered public-key infrastructure (PKI) and was the first to integrate Privilege Management Infrastructure (PMI) technologies with PKI. Entrust extends this capability across multiple applications and platforms, for a variety of wired and wireless devices, and with other innovations. The company's marquee client roster boasts more than 1,200 customers, including US Dept. of State, US Dept. of Energy, US Dept of Justice, the State of Illinois, NASA, JPMorgan Chase, the U.S. Coast Guard, the UK and U.S. postal services, Lloyd's TSB, Merrill Lynch, the Government of Canada, and many more. No other Internet security enabler is better equipped to provide solutions built on the enhanced security services required for governments and businesses to move transactions online and deliver efficient and convenient e-government, e-procurement and e-commerce services"
"Jim Murren attended Roger Ludlowe High School in Fairfield, Conn., where he played football and baseball and was a member of the National Honor Society. Murren received his undergraduate degree at Trinity College, where he studied art history and urban studies and attended Cesare Barbieri Center in Rome, Italy. He joined the Wall Street firm of Cyrus J. Lawrence as a securities analyst, and earned the Chartered Financial Analyst certification in 1991. He was elected a member of the firm's Board of Directors, becoming the youngest member ever of the company's board. During his career on Wall Street he brought about a pivotal recapitalization of MGM Grand, Inc. in 1996, and served as a Managing Director and the Director of U.S. equity research for Deutsche Bank."
"Among the company's [MGM's] management ranks, more than 38 percent are minorities and nearly 43 percent are women.[21] The company continues to receive wide recognition for its diversity and inclusion initiatives, such as: 40 Best Companies for Diversity (Black Enterprise Magazine),[22] Top 10 Companies for Latinos (DiversityInc Magazine),[23] Best Places to Work for LGBT Equality (Human Rights Campaign Foundation),[24] Top 10 Regional Companies(DiversityInc)[25] Top 100 Companies for MBA Students (Universum Global) and Top Corporation for Women's Business Enterprises (Women's Business Enterprise National Council).[26] FORTUNE magazine has named MGM Resorts one of the World's Most Admired Companies.[27]"
"MGM Mirage announced today that Gen. Alexander M. Haig, Jr. has resigned from the company's board of directors. Gen. Haig has served as a director and consultant for the company since May 1990.
"We are tremendously honored that Gen. Haig has played a key role in the direction of our company for the past 19 years," said MGM Mirage chairman and chief executive officer James J. Murren. "His knowledge and expertise have been instrumental in the success and development of MGM Mirage, and we are deeply indebted to him for his contributions to our company."
Gen. Haig is chairman of Worldwide Associates, Inc., an international business advisory firm, and formerly served as the host of "World Business Review." a TV show that aired worldwide on CNBC TV.
Gen. Haig formerly held positions as vice chief of staff of the US Army (1973), White House chief of staff under Presidents Nixon and Ford (1973-74), Supreme Allied Commander of NATO Forces (1974-79), and the 59th Secretary of State under President Reagan (1981-82). He was a candidate for the Republican nomination of President of the US during 1986-1988.
Gen. Haig is also a former director of Metro-Goldwyn-Mayer, Inc., America Online, Inc. and Interneuron Pharmaceuticals, Inc".
"Oath Inc. is a subsidiary of Verizon Communications. It is part of Verizon's Media and Telematics division. The company maintains dual headquarters in the former AOL and Yahoo! headquarters in Manhattan, New York, and Sunnyvale, California.[12] Oath has offices elsewhere throughout the United States, in addition to Australia, Belgium, Brazil, Canada, China, Denmark, France, Germany, Hong Kong, India, Ireland, Israel, Italy, Japan, Luxembourg, Netherlands, New Zealand, Norway, Singapore, South Korea, Spain, Sweden, Taiwan, Thailand, and United Kingdom.[13] Tim Armstrong, AOL's former CEO, was selected as Oath's chief executive.[14] As of June 2017, Oath employs about 12,000 people.[14]"
"Verizon Credentialing Service Earns Federal Identity Certification May 24, 2011 From Verizon's Press Release: Verizon is the first and only provider with a credentialing solution to be certified as a PIV-I approved provider, a certified Homeland Security Presidential Directive 12 provider, a Federal Shared Service Provider, and a cross-certified Certificate Authority with the FBCA (Federal Bridge Certification Authority)."
"[Sheryly] Sandberg was born in 1969 in Washington, D.C. to a Jewish family,[9] the daughter of Adele (née Einhorn) and Joel Sandberg, and the oldest of three children.[4][10] Her father is an ophthalmologist and her mother was a college teacher of French language.[9]
Her family moved to North Miami Beach, Florida, when she was 2 years old.[9] She attended North Miami Beach High School, where she was "always at the top of her class", and graduated ninth in her class with a 4.646 grade point average.[9][11] She was sophomore class president, became a member of the National Honor Society, and was on the senior class executive board.[11] Sandberg taught aerobics in the 1980s while in high school.[12]
In 1987, Sandberg enrolled at Harvard College. She graduated in 1991 summa cum laude Phi Beta Kappa[13] with a bachelor's degree in economics and was awarded the John H. Williams Prize for the top graduating student in economics.[14] While at Harvard, she co-founded an organization called Women in Economics and Government.[11] She met then-professor Larry Summers, who became her mentor and thesis adviser.[15]Summers recruited her to be his research assistant at the World Bank,[9] where she worked for approximately one year on health projects in India dealing with leprosy, AIDS, and blindness.[16]
In 1993, she enrolled at Harvard Business School and in 1995 she earned her MBA with highest distinction.[14] In her first year of business school, she earned a fellowship.[17]
Career[edit]
Early career[edit]
After graduating from business school in the spring of 1995, Sandberg worked as a management consultant for McKinsey & Company for approximately one year (1995-1996). From 1996 to 2001 she again worked for Larry Summers, who was then serving as the United States Secretary of the Treasury under President Bill Clinton. Sandberg assisted in the Treasury's work on forgiving debt in the developing world during the Asian financial crisis.[16]
When the Republicans gained the US Presidency in November 2000, Sandberg left her job. She then moved to Silicon Valley in 2001 and joined Google Inc., serving as its Vice President of Global Online Sales and Operations from November 2001 to March 2008.[18] She was responsible for online sales of Google's advertising and publishing products as well as for sales operations of Google's consumer products and Google Book Search.[19]
Facebook[edit]
In late 2007, Mark Zuckerberg, co-founder and chief executive of Facebook, met Sandberg at a Christmas party held by Dan Rosensweig.[9] Zuckerberg had no formal search for a COO, but thought of Sandberg as "a perfect fit" for this role.[9] In March 2008, Facebook announced hiring Sandberg away from Google for the role of COO.[20]
After joining the company, Sandberg quickly began trying to figure out how to make Facebook profitable. Before she joined, the company was "primarily interested in building a really cool site; profits, they assumed, would follow."[9] By late spring, Facebook's leadership had agreed to rely on advertising, "with the ads discreetly presented"; by 2010, Facebook became profitable.[9] According to Facebook, she oversees the firm's business operations including sales, marketing, business development, human resources, public policy, and communications.[21]
In 2012 she became the eighth member (and the first woman) of Facebook's board of directors.[22]
In April 2014, it was reported that Sandberg had sold over half of her shares in Facebook since the company went public. At the time of Facebook's IPO she held approximately 41 million shares in the company; after several rounds of sales she is left with around 17.2 million shares, a 0.5% stake in the company, worth about $1 billion.[23]
Boards[edit]
In 2009 Sandberg was named to the board of The Walt Disney Company.[24] She also serves on the boards of Women for Women International, the Center for Global Development and V-Day.[21] She was previously a board member of Starbucks with a $280,000 annual salary,[25] Brookings Institution and Ad Council.
Other work and ventures[edit]
In 2008 Sandberg wrote an article for The Huffington Post in support of her mentor, Larry Summers, who was under fire for his comments about women.[26] She was a keynote speaker at the Jewish Community Federation's Business Leadership Council in 2010.[27] In December 2010, she gave a TED speech titled "Why we have too few women leaders."[28] In May 2011 she gave the Commencement Address at the Barnard College graduation ceremony.[29] She spoke as the keynote speaker at the Class Day ceremony at the Harvard Business School in May 2012.[30] In April 2013, she was the keynote speaker for Colgate University's second annual Entrepreneur Weekend.[31] In 2015 she signed an open letter which the ONE Campaign had been collecting signatures for; the letter was addressed to Angela Merkel and Nkosazana Dlamini-Zuma, urging them to focus on women as they serve as the head of the G7 in Germany and the AU in South Africa respectively, which will start to set the priorities in development funding before a main UN summit in September 2015 that will establish new development goals for the generation.[32]"
"Serco Serco's Business Process Outsourcing (BPO) capabilities offer middle and back office solutions to public and private sector organizations globally. With a presence in ten countries, 98 locations and a strong workforce of more than 50,000 employees it is among the top 20 global BPO players with onshore, offshore and near shore capabilities in the US, UK, Europe, Middle East, India, Mauritius, Philippines, Guatemala and Australia. With flexibility in designing solutions to suit client requirements, Serco's BPO capabilities have helped clients to re-engineer processes across industry verticals such as Banking & Financial Services, Travel, Transportation & Hospitality, Healthcare, Logistics, Utility, Retail & Manufacturing, Telecom, IT & Online services, Media, Education and Entertainment. We provide transactional, process and voice support, finance and accounting services, and business transformation consulting, making us strongly placed to provide our customers with a broad range of end-to-end business services."
"Defense Ammunition Center (DAC)  Contract Type Fixed Price Period of Performance 10/1/2008 to 9/30/2013
Project Overview: Since 2008, Serco has assisted DAC with the analysis, design, development, implementation, management/ administration, and evaluation of integrated, enterprise-wide and component-specific training, learning, knowledge management, and strategic human resource management interventions that are critical to achieving their mission. Serco holds an OPM TMA TO with DAC and also a contract through GSA Millenia Lite. When the GSA contract could not support all of DACs needs, Serco recommended the use of the OPM TMA vehicle. Through these contracts, Serco provides training program management support to deliver multi-faceted best practice solutions in training development and delivery, knowledge management, portal technologies, course conversions (ILT and CBT to WBT), mobile performance applications, and Learning Management Systems support. Serco applies the ADDIE model to all course development activities including ILT, WBT, and leading-edge technologies including mobile performance applications. Serco provided LMS support and also developed and continues to manage DAC's Ammunition Community of Excellence." 
 "Serco Combined Resilience Exercising
http://www.epcollege.com/EPC/media/MediaLibrary/Downloads/Gold-Standard.pdf
Types of Exercise Workshop Exercises These are structured discussion events where participants can explore issues in a less pressurized environment.
They are an ideal way of developing solutions, procedures and plans rather than the focus being on decision making. Table Top Exercises These involve a realistic scenario and will follow a time line, either in real-time or with time jumps to concentrate on the more important areas. The participants would be expected to be familiar with the plans and procedures that are being used although the exercise tempo and complexity can be adjusted to suit the current state of training and readiness. Simulation and media play can be used to support the exercise. Table-top exercises help develop teamwork and allow participants to gain a better understanding of their roles and that of other agencies and organisations.
Command/Control Post Exercises These are designed primarily to exercise the senior leadership and support staff in collective planning and decision making within a strategic grouping. Ideally such exercises would be run from the real command and control locations and using their communications and information systems. This could include a mix of locations and varying levels of technical simulation support. The GoldStandard system is flexible to allow the tempo and intensity to be adjusted to ensure maximum training benefit, or to fully test and evaluate the most important aspects of a plan. Such exercises also test information flow, communications, equipment, procedures, decision making and coordination.
Simulation and Media Support The method of delivering an exercise is flexible and will be designed with the client to meet their requirements with options ranging from simple paper-based delivery through to full use of their real communications systems [Red Switch Network and Hawkeye onion router surveillance aircraft] and advance computer simulation [In Trump's death pool and war room suites]. In addition, media play can also be added in the form of news injects and the provision of experienced journalists and television crews to help test procedures and also assist in training key staff.
Gold Standard Emergency Planning College The Hawkhills, Easingwold, York North Yorkshire, YO61 3EG +44(0) 1347 821406 [email protected]emergencyplanningcollege.com www.epcollege.com" 
 "Robert William "Willy" Pickton (born October 24, 1949)[2] of Port Coquitlam, British Columbia, Canada, is a Canadian serial killer convicted in 2007 of the second-degree murders of six women. He attended UBC and was a member of Phi Delta Theta.[3][4]He was also charged with the deaths of an additional 20 women,[5] many of them from Vancouver's Downtown Eastside; however, these charges were stayed by the Crown in 2010.[6] In December 2007, he was sentenced to life in prison, with no possibility of parole for 25 years – the longest sentence then available for murder under Canadian law.[7]"
 "Der komplette Artikel vom 21.8.99 (http://www.vancouversun.com/newsite/news/990821/2754619.html) Shareholders in Starnet, an Internet gambling provider, react with a massive selloff. Police raided Internet gambling and pornography rovider Starnet Communications Inc. early Friday, alleging the publicly traded company was involved in illegal gambling, gaming, betting and distribution of prohibited pornography. ..  But all that came crashing down Friday, when more than 100 police officers from the RCMP, Coordinated Law Enforcement Unit, Vancouver Police, and other agencies descended upon Starnet`s offices at 425 Carrall Street in Vancouver. The raid was a culmination of an 18-month investigation into Starnet`s activities, including its Web-based gambling business and live Internet sex shows. Search warrant documents indicate the police believe Starnet was not only involved in illegal gambling and bet-taking, but also possession and distribution of obscene material and child pornography."
 "In 1987, Sandberg enrolled at Harvard College. She graduated in 1991 summa cum laude Phi Beta Kappa[13] with a bachelor's degree in economics and was awarded the John H. Williams Prize for the top graduating student in economics.[14] While at Harvard, she co-founded an organization called Women in Economics and Government.[11] She met then-professor Larry Summers, who became her mentor and thesis adviser.[15]Summers recruited her to be his research assistant at the World Bank,[9] where she worked for approximately one year on health projects in India dealing with leprosy, AIDS, and blindness.[16] In 1993, she enrolled at Harvard Business School and in 1995 she earned her MBA with highest distinction.[14] In her first year of business school, she earned a fellowship.[17]"
"[CAI Private Equity Special Investor] John H. McArthur Emeritus Professor John H. McArthur was Dean of the Faculty of Harvard Business School from 1980 through 1995.  Since then he has been the George F. Baker Professor of Business Administration Emeritus and Dean Emeritus. He was a member of the School's faculty from 1962, where he taught courses in corporate finance and related fields in several HBS programs while also engaging in research and course development in Europe and North America.  In 1973, McArthur was appointed the Sylvan C. Coleman Professor of Financial Management, and in 1980, the George F. Baker Professor of Business Administration.  From 1995 to 2005 he  served as Senior Advisor to the President of The World Bank. He is currently Chair of the Asia Pacific Foundation of Canada.  A native of Vancouver, British Columbia, McArthur earned the Bachelor of Commerce degree in Forestry from the University of British Columbia in 1957.  At the Harvard Business School, he completed the MBA degree in 1959 and earned a doctorate there in business administration in 1963."
"Please find below the key company advisors to Serco:
Investment Bankers
N M Rothschild & Sons Limited
New Court
St Swithin's Lane
London
EC4N 8AL
Tel: +44 20 7280 5000
Fax: +44 20 7929 1643
www.rothschild.com"
"Rothschild Investments [edit]
In the late 1970s, Ross began his 24 year career at the New York City office of N M Rothschild & Sons, where he ran the bankruptcy-restructuring advisory practice.[6][8]
Representation of investors in casinos owned by Donald Trump[edit]
In the 1980s, Donald Trump was in financial trouble because of his casinos in Atlantic City. His three casinos in Atlantic City were under foreclosure threat from lenders. Ross, who was then the Senior Managing Director of Rothschild Inc., represented investors in the casino. Along with Carl Icahn, Ross convinced bondholders to strike a deal with Trump that allowed Trump to keep control of the casinos.[8][9]
Establishment of WL Ross & Co.[edit]
In the late 1990s, Ross started a $200 million fund at Rothschild to invest in distressed assets. As the U.S. bubble began to burst, he decided he wanted to invest more and advise less. In 2000, the 62-year-old banker raised $450 million to buy out the fund from Rothschild and make further investments in distressed assets.[6] The new firm was named WL Ross & Co.[8][6] Staff included four top managers who, along with Ross, make up the firm's investment committee: David H. Storper, who runs trading; David L. Wax, a longtime workout specialist; Stephen J. Toy, an Asia expert; and Pamela K. Wilson, a J.P. Morgan & Co. veteran.[7] WL Ross & Co. was acquired by Amvescap (now Invesco) in 2006.[10] In August 2016, Ross agreed to reimburse investors $11.8 million and pay a fine of $2.3 million to settle a Securities and Exchange Commission probe into the overcharging of fees by WL Ross & Co. The company had self-reported the issue to the SEC and did not admit any liability.[11]"
"CAI and our investee companies benefit from the participation of our SPECIAL INVESTORS, a group of seasoned leaders, most of whom have spent their careers running large and diverse businesses. Collectively, they have served as directors of over one hundred leading North American companies. They assist CAI and our portfolio companies by identifying and creating opportunities for investment and growth as well as, on occasion, serving on the boards of those companies.

Ralph M. Barford
Larry I. Bell
Jalynn H. Bennett
Roy F. Bennett
Peter J. G. Bentley
Richard S. Braddock
Paul G. S. Cantor
Thomas P. D'aquino
L. Yves Fortier, Q.C.
Raymond Garneau
Alexander M. Haig, Jr.
Graham O. Harrison
David L. Johnston

Pierre Lortie
Hon. Donald S. Macdonald
John H. McArthur
Hon. Frank McKenna
W. Darcy McKeough
Joseph J. Meleone
J. Edward Newall
Larence G. Pathy
Guy Saint-Pierre
Lynton R. Wilson
Walter B. Wriston
Adam H. Zimmerman"
"The National Crime Squad co-ordinated arrests of suspected paedophiles across 19 separate countries on 28 November using information supplied by Demon Internet.
The Internet service provider was approached by the National Crime Squad and agreed to allow officers to access its servers. This led to the recovery of data showing the activity of nearly 1,500 newsgroups during a two-week period.
From this data, officers established that almost 10,000 Internet Protocol (IP) addresses had accessed more than 30 of the Web sites carrying paedophilia. For operational reasons this number was whittled down to just over 400 addresses of those specifically distributing paedophiliac images.
The information was then distributed via Interpol to the countries identified with the suspects, and evidence packs on each of the targets were distributed to the relevant police forces
Detective Superintendent Peter Spindler, leading the investigation for the National Crime Squad, said: "With the assistance of Demon Internet and the support and guidance of the National High-Tech Crime Unit, we are able to show that those accessing these newsgroups did so regularly and with purpose.
"We also learnt, not surprisingly, that those abusing the Internet have learnt from recent police successes how best to protect their true identities," he added.
The National Crime Squad and Serco, its IT partner, have developed facial mapping software that they hope to use to identify the abused children featured on the paedophiliac sites."
"Serco Inc., a provider of professional, technology, and management services, announced today that the Company has been awarded a new contract to provide state-of-the-art Information Technology (IT) services in support of the U.S. Army Installation Management Command (IMCOM) Child Youth Services program. The contract has a five-year base period and five one-year option periods, and is valued at a total of $140 million, if all options are exercised.  
The mission of the U.S. Army Child and Youth Services (CYS) is to deliver crucial technology, safety, and support services to the children and families of our fighting men and women, to ease the burden of ever-changing deployments. Serco will provide program management for engineering, designing, installing and maintaining technology and video surveillance services hardware; deliver Application Library Services, and ensure all accreditation standards for services and systems requirements are met. Serco will support 320 IMCOM facilities at 86 DoD locations across the U.S. and overseas.  
"Serco has a 25 year history in providing military family support services and this contract places Serco at the forefront of improving the lives of Army families deployed to military installations around the globe," said Dave Dacquino, Chairman and CEO of Serco Inc. "We are proud to have the opportunity to support our leaders of tomorrow."
CHILD Youth Services. We know SERCO Cares(sarc)"
"A face book or facebook is a printed or web directory found at some American universities consisting of individuals' photographs and names. …. Colleges and universities in the United States have often published official or unofficial books listing their students, faculty, or staff, together with pictures and limited biographical data.[1] By the early 2000s, some face books were being published online offering a number of new features, including password protection, more detailed information, more advanced indexing and searching, and the ability for people to upload and enter information and photographs.[1][2]
In early 2004, Mark Zuckerberg, a sophomore at Harvard University, created an unofficial online face book at the website "thefacebook.com", the forerunner of the Facebook service, out of frustration that the university's official online face book project was taking too long.[2] The development of a campus-wide face book had previously been stalled by privacy concerns, many of which became prominent in November 2003 when Zuckerberg was accused of breaching security and violating copyrights and individual privacy. Zuckerberg had created a website, www.facemash.com, that used photos taken without authorization from Harvard House-based face books, using the photos in a system to rate the attractiveness of students.[3]
 "VANCOUVER, B.C.–(BUSINESS WIRE)–June 29, 1995–MACDONALD, DETTWILER (TSE,VSE:MDA) MacDonald, Dettwiler and Associates, Ltd. announced that its data communications unit, The PSC Group, has reached an agreement with Northern Telecom Ltd. of Mississauga, Ont. Under the pact, PSC is providing certain services for a new Nortel security product called Entrust.
The PSC-Northern Telecom relationship is part of a new trend, called functional outsourcing, that is helping PSC to achieve rapid growth. Outsourcing allows independent consulting firms like PSC to provide training and other support for the customers of large multinational computer and communications companies.
Over the past two years, PSC has developed its first outsourcing relationship, with computer network equipment manufacturer Cisco Systems Inc. of San Jose, Calif. Under this relationship agreement, PSC has become a leading trainer for customers of Cisco around the world. Cisco itself is growing quickly. Its sales nearly doubled in 1994 to $1.2 billion (U.S.) and customer demand for training is very strong.
The pact with Northern Telecom is PSC's second outsourcing relationship. Under this pact, PSC ensures that Entrust software meets the highest quality standards. In addition, PSC provides post-sales service to Entrust customers worldwide, including product installation, training and ongoing support.
PSC is currently negotiating several other outsourcing pacts, under which it would provide training for other major computer equipment manufacturers. An announcement regarding one of those pacts is anticipated soon.
For the fiscal year ended March 31, 1995, PSC received nearly $6 million of revenue from its Cisco outsourcing relationship. That represented about 5 percent of MacDonald Dettwiler's total revenue of $110 million. With continued growth from Cisco, and with Northern Telecom and other relationships under negotiation, PSC expects its outsourcing revenue to approximately double during the current fiscal year.
With a staff of about 120, PSC specializes in consulting and training related mainly to computer networking. PSC helps customers design and implement networks so that computers can communicate faster and at less cost.
PSC's training is conducted from offices in Toronto, Washington D.C., London and Sydney, Australia. In addition, PSC sends instructors and portable laboratories from city to city to provide courses at locations convenient to customers. PSC has the capacity to teach in English, French, Spanish, Russian and several other languages.
MacDonald, Dettwiler and Associates provides technology-based solutions and services which address basic societal needs in earth observation, air navigation, defence applications and data communications markets.
CONTACT: Alan Bayless
Corporate Communications"
"SERCO: 'The biggest company you've never heard of'
JULY 7, 2013 BY 21WIRE
21st Century Wire says…
As politicians asset-strip the public's portfolio of properties, infrastructure and services, one multinational corporation has grown as a result – and its scope and reach may shock many people who have not been paying attention.
All around the globe, our governments are busy outsourcing public-sector services like health, education, police, prisons, money delivery and military –  to the esteemed private sector. It's sold to the public as a solution to avoiding higher taxes, while retaining better services. But it's simply an accountancy shell game, where the government kicks the can down the road by spreading the bill to the taxpayer over a longer period of time, in order to avoid any large upfront payments – all the while, allowing a private corporation to extend its influence over society. This, by definition, is fascism.
They are called SERCO, and they run countries…
As well as thanking God for his success, CEO Chris Hyman is a Pentecostal Christian who has released a gospel album in America and fasts every Tuesday. Coincidentally he was in the World Trade Centre on 9/11 on the 47th floor addressing shareholders."
"Serco Processes 2 Millionth Patent Application for U.S. Patent and Trademark Office March 19, 2013 RESTON, VIRGINIA – March 18, 2013 – Serco Inc., a leading provider of professional, technology, and management services to the federal government, announced today that their Pre-Grant Publication (PGPubs) Classification Services team recently processed their 2 millionth patent application for the U.S. Patent & Trademark Office (USPTO).  Each application was also processed within the contractually required 28-day window."
2349 Total Views
1 Views Today
Please follow and like us: